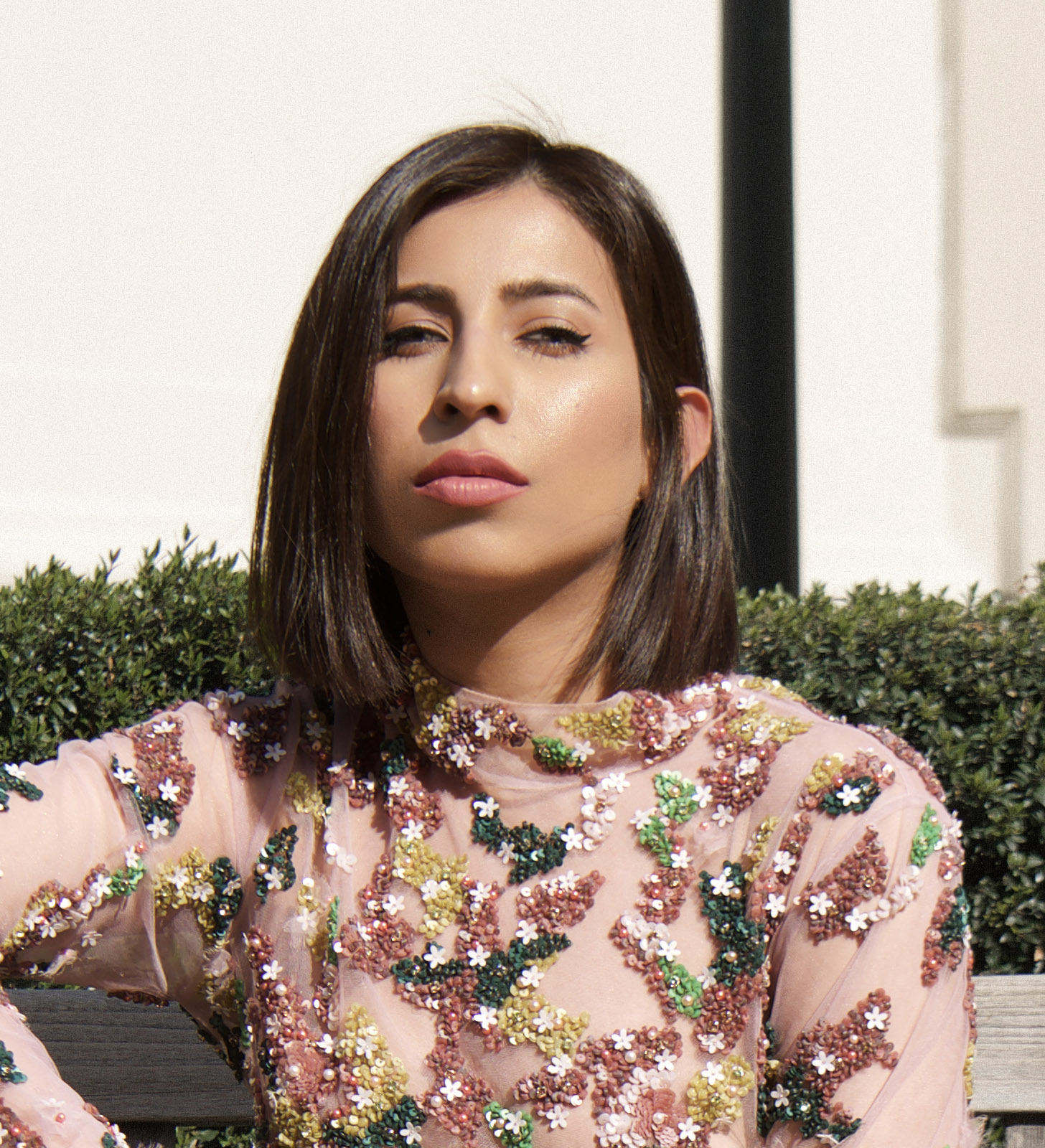 Finding a spot-on anti-aging skincare product that actually works to deliver youthful-looking skin is definitely a task. How can you surely know what products work? Time is of the essence when investing in an anti-aging routine which means you can't spend years trying out several different products. You need a solid routine that you can stick to, so you can start reaping its benefits. Yes, this is easier said than done, and that's precisely why we've spent months figuring out the best products.
We put several popular products to the test and analyzed each of their formulations to figure out a routine that will work for all skin types. From cleanser to SPF, this list will have you covered. Radiant and youthful skin, here we come!
1. Cleanser
Cleansing is an important step for every person. It is crucial to get rid of dirt, bacteria, impurities, and other residues that are accumulated on your skin throughout the day or night. This ensures that other products in your AM and PM routine penetrate into the skin and work effectively.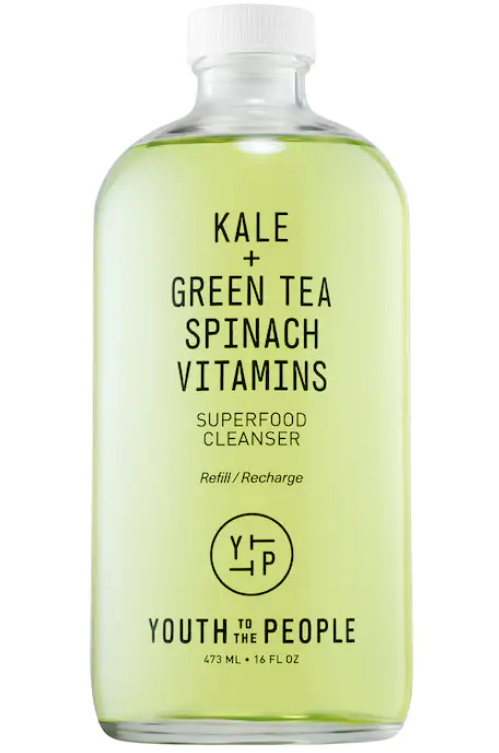 Youth To The People Superfood Antioxidant Cleanser
This foaming cleanser not only deep cleans your face, but it has anti-aging properties within it that help to visibly reduce fine lines and wrinkles. It is formulated with kale, green tea, and spinach which will help you achieve that youthful glow you're looking for.
2. Toner
A toner can do wonders for the skin. Even though it is incredibly lightweight and feels like nothing on the skin, it has several beneficial properties. Its light texture allows it to penetrate into your pores and effectively targets any concern you're worried about.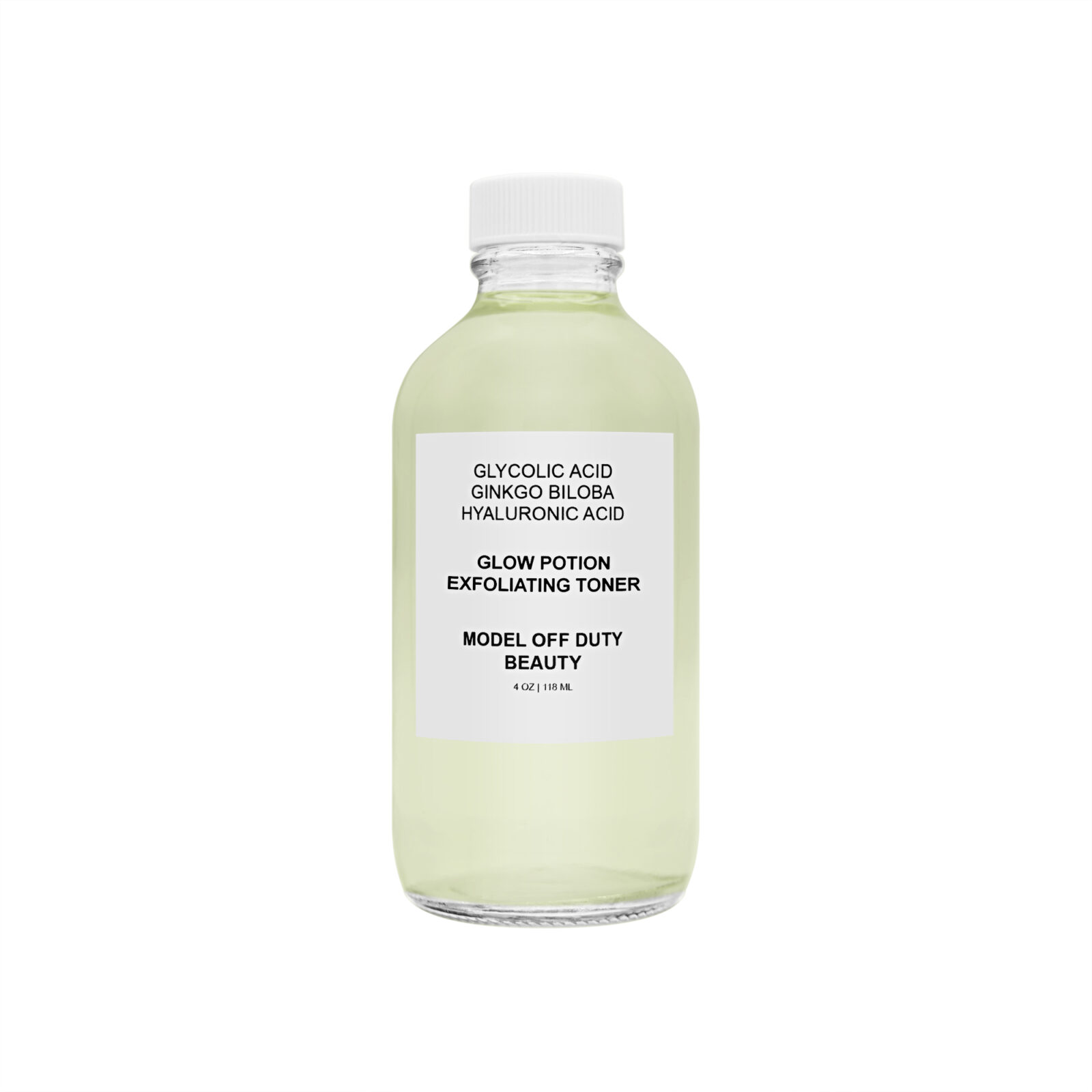 Model Off Duty Beauty Glow Potion Exfoliating Toner
We are head over heels in love with this excellent Glow Potion Exfoliating Toner. We can't even count the number of times we've repurchased this amazing product. It is loaded with natural and potent ingredients like Watermelon, Green Tea, and Ginkgo Biloba. It is also filled with Glycolic Acid and Hyaluronic Acid, which exfoliate the skin gently while keeping it moisturized. Eliminate all signs of aging and reveal luminous skin by consistently using this toner in your AM and PM routine. Plus, it is 100% clean and non-abrasive which makes it totally reliable.
3. Exfoliator
Our skin tends to have a slower cell turnover as we age. This means that dead skin cells can sit on top of your skin and make it look dull. It can also cause uneven texture and flakiness. This is why you need an exfoliator in your routine. It polishes the skin and gets rid of unwanted bumps and roughness to reveal glowing skin.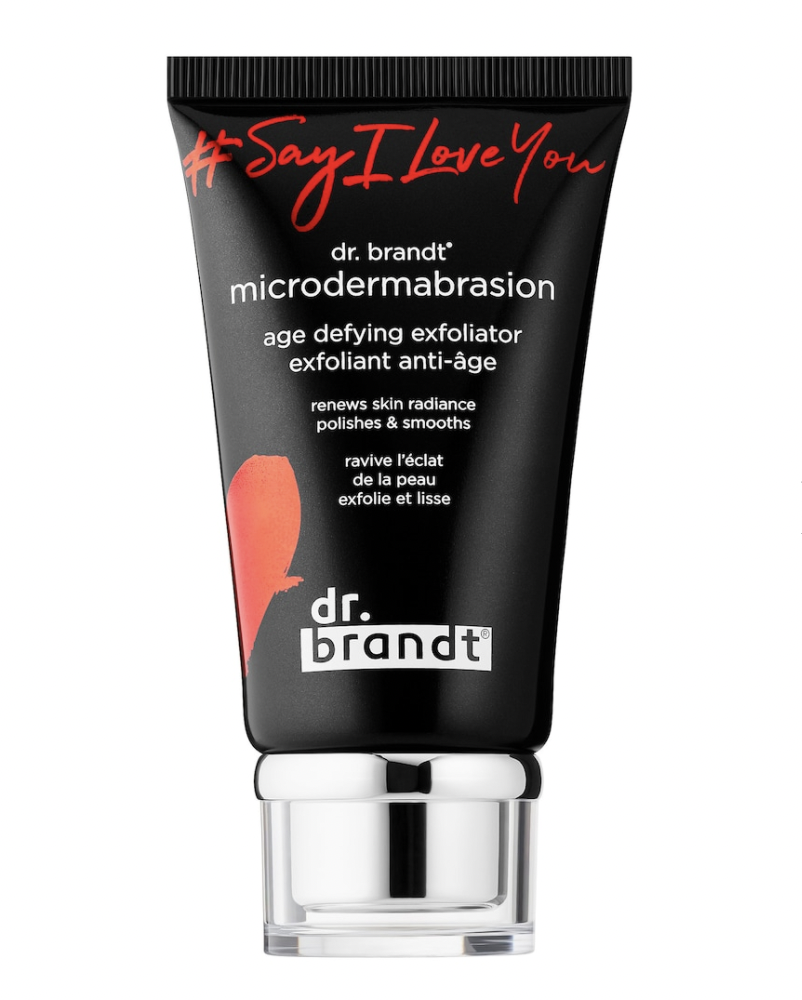 Dr. Brandt Skincare Microdermabrasion Age Defying Exfoliator
This microdermabrasion exfoliator gently buffs away impurities and dead skin cells from the surface of the skin. It leaves the skin feeling really soft, supple, and with an unmatched glowy complexion.
4. Serum
Your routine without serum is simply incomplete. A facial serum actually drives the anti-aging skincare routine. They are targeted treatments that contain concentrated doses of highly potent ingredients. In fact, they are much more effective than any other product in your skincare routine and have the potential to specifically target and treat any skin concern.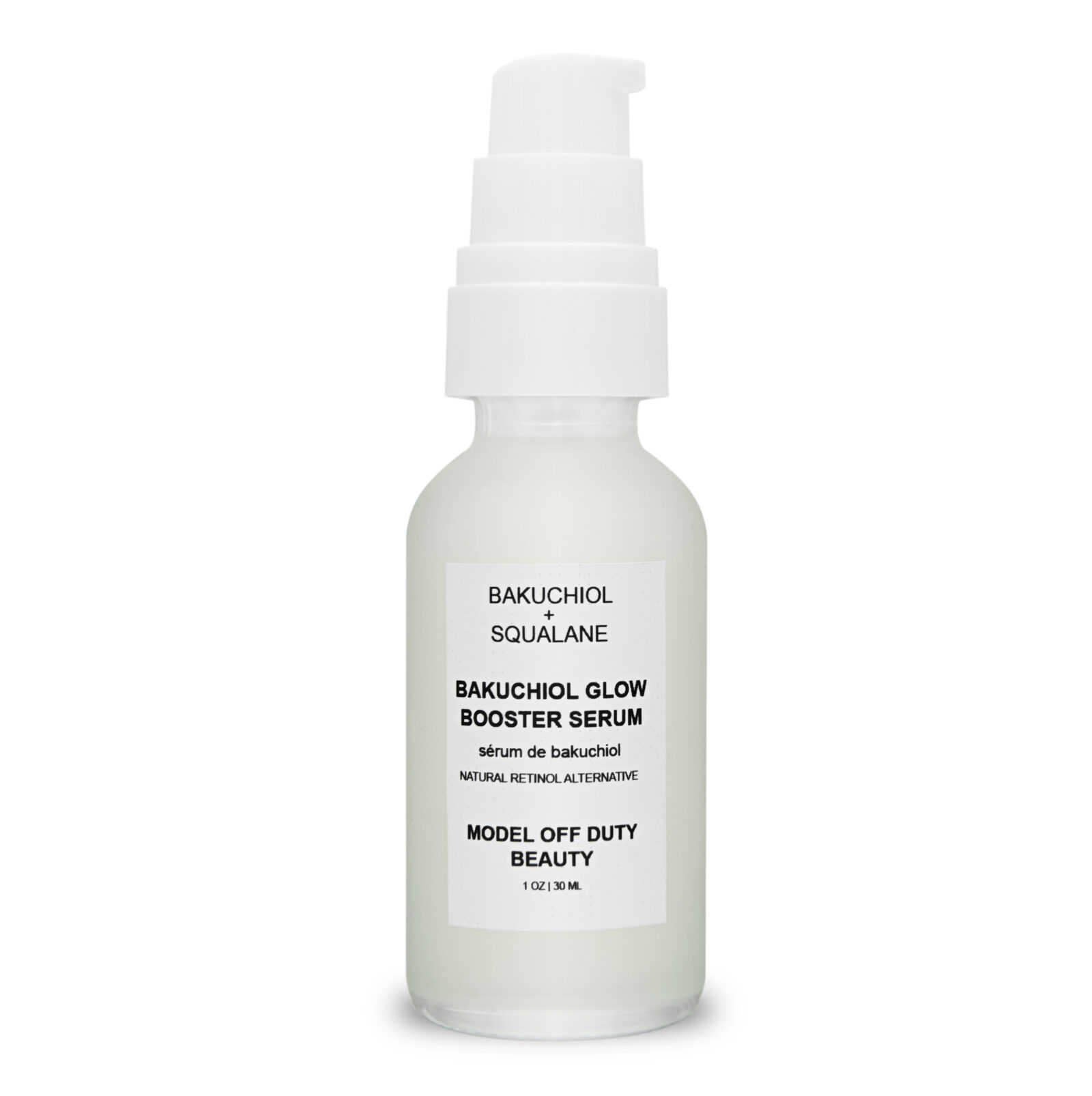 Model Off Duty Beauty Bakuchiol Glow Booster Serum
This Bakuchiol Glow Booster Serum by our all-time favorite brand, Model Off Duty Beauty, is a miracle worker for aging skin. If you feel like you've lost your youthful radiance, then this is a serum will definitely work wonders for you. It is made up of bakuchiol which is a 100% natural alternative for retinol. It helps in building elasticity by boosting collagen production. In fact, it also prevents and eliminates fine lines and wrinkles. But, the best part? It is 100% natural. Not just that, it is free from any toxins, parabens, phthalates, and any kinds of synthetics. It is the safest yet the most effective facial serum out there.
5. Moisturizer
Aging also makes the skin's natural sebum production very low. While this is good news for acne development, it also means that your skin will remain dry for the most part. To get rid of dullness and maintain that glow, a moisturizer is a must.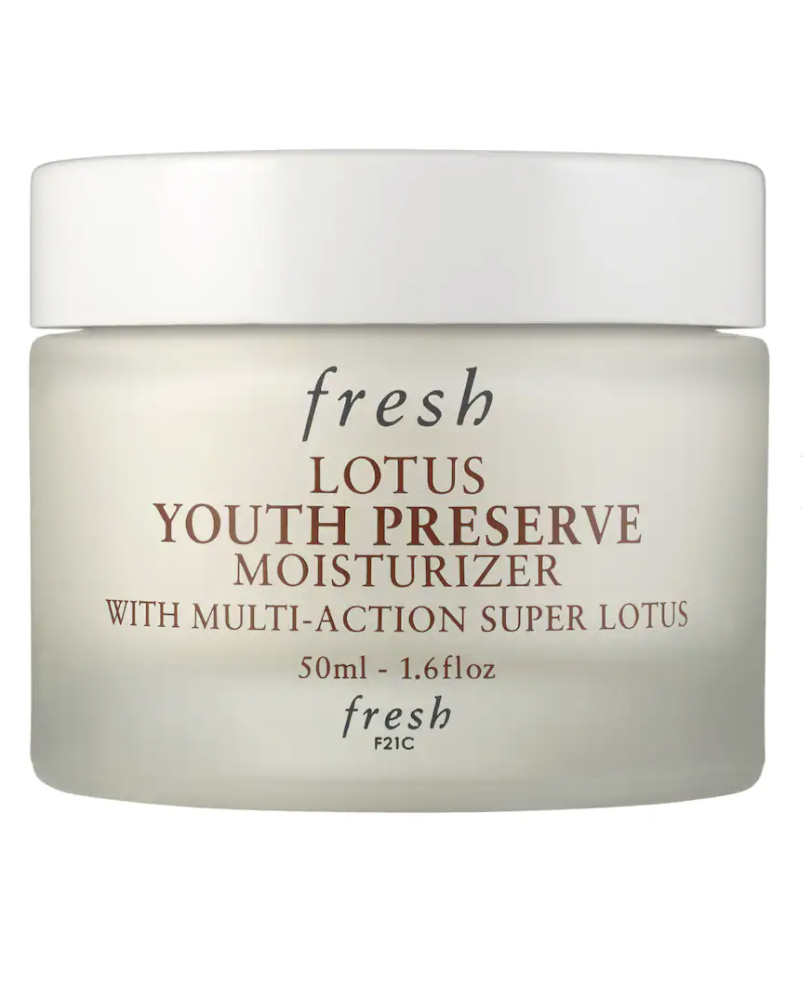 Lotus Anti-Aging Daily Moisturizer
This lightweight moisturizer is a great option to wear throughout the day without making you feel greasy. Plus, it is jam-packed with antioxidants like the super lotus which targets all signs of aging.
6. Sunscreen
The sun is the enemy when it comes to signs of aging. It fast tracks the process and makes its effects a lot more evident, a lot quicker. You need to protect your skin from harmful UV rays with amazing sunscreen.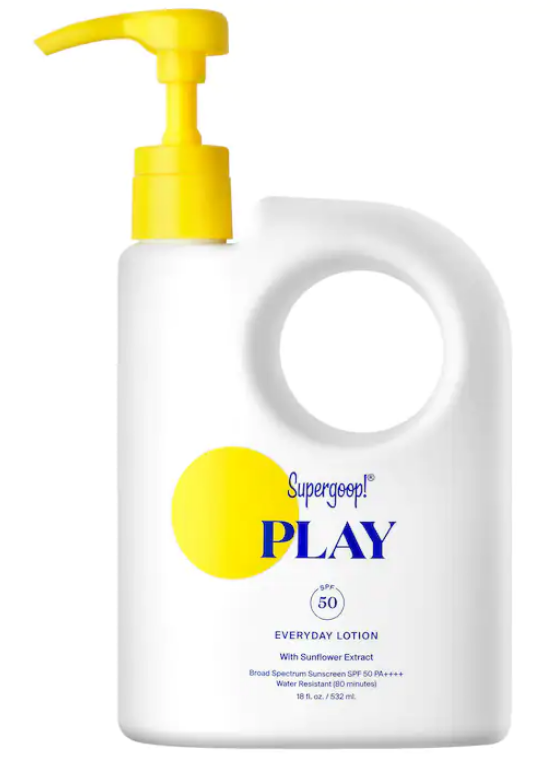 Supergoop! Mini PLAY Everyday Sunscreen Lotion SPF 50 PA++++
This grease-free sunscreen is specially formulated for aging skin. It keeps you shielded from the sun but also targets fine lines, wrinkles, texture, and pores. It also works for your entire body, making it a must-have in your collection.
Up Next: This Perfect Clarifying Cleanser Worked While Hydrating My Skin