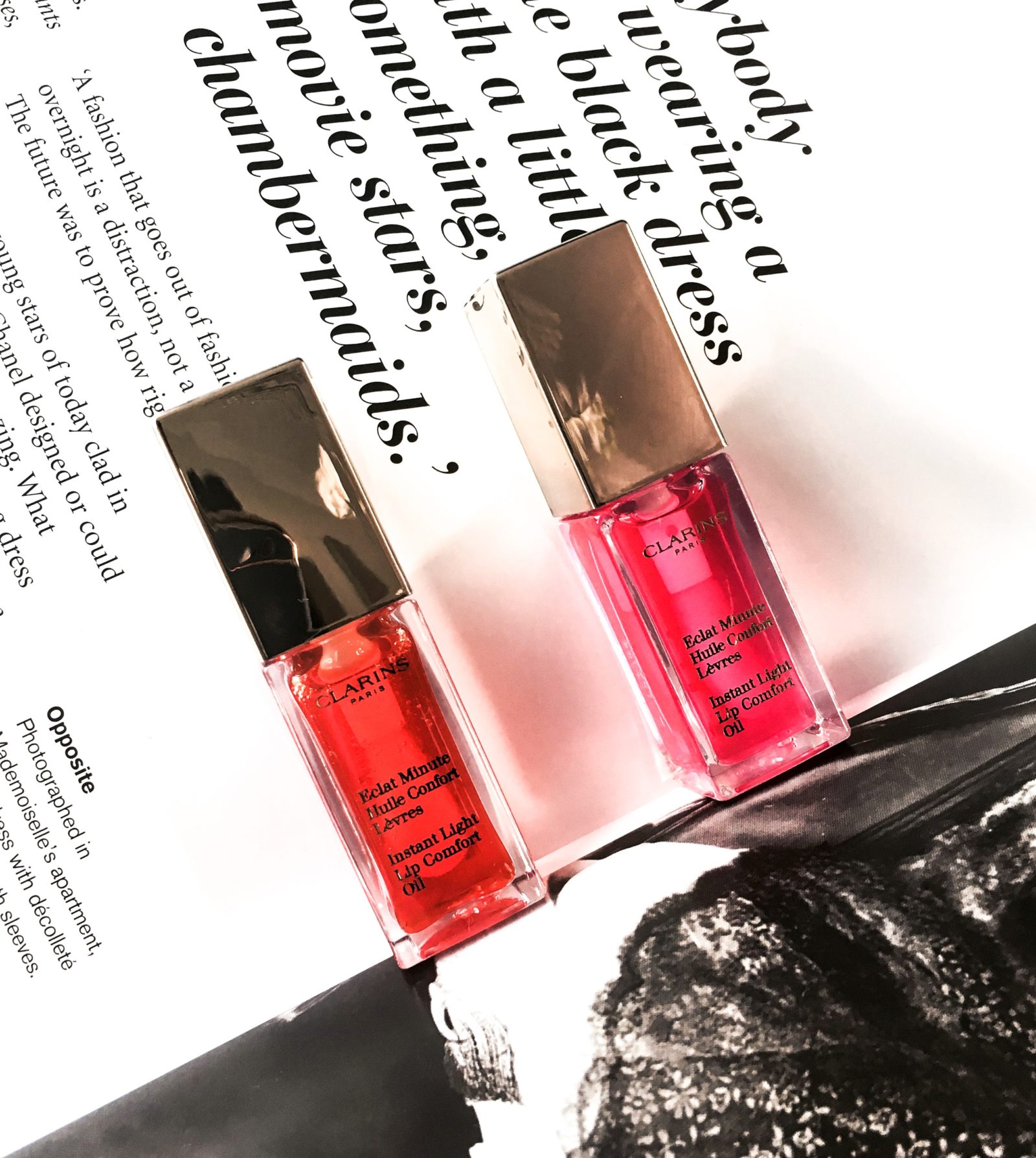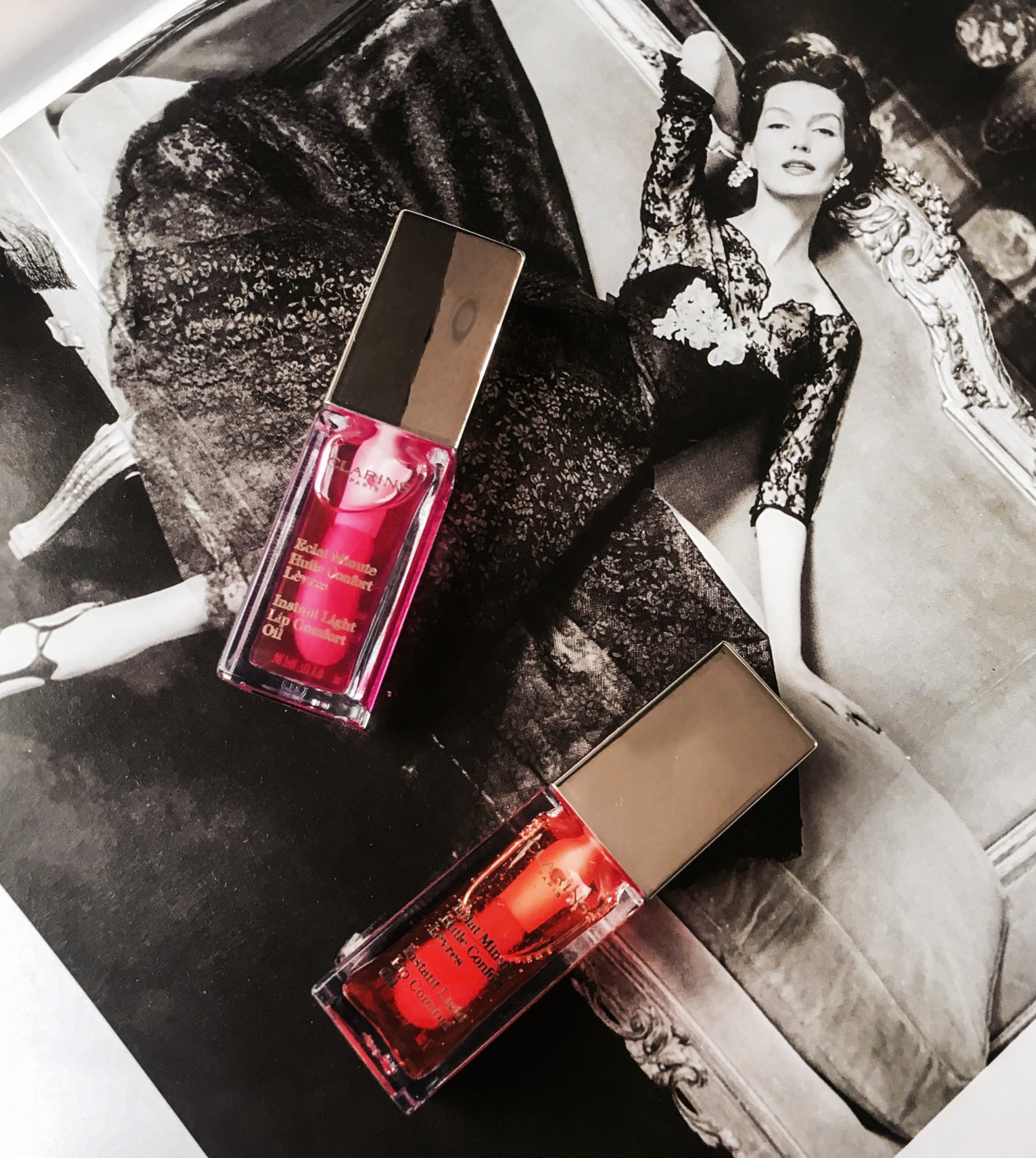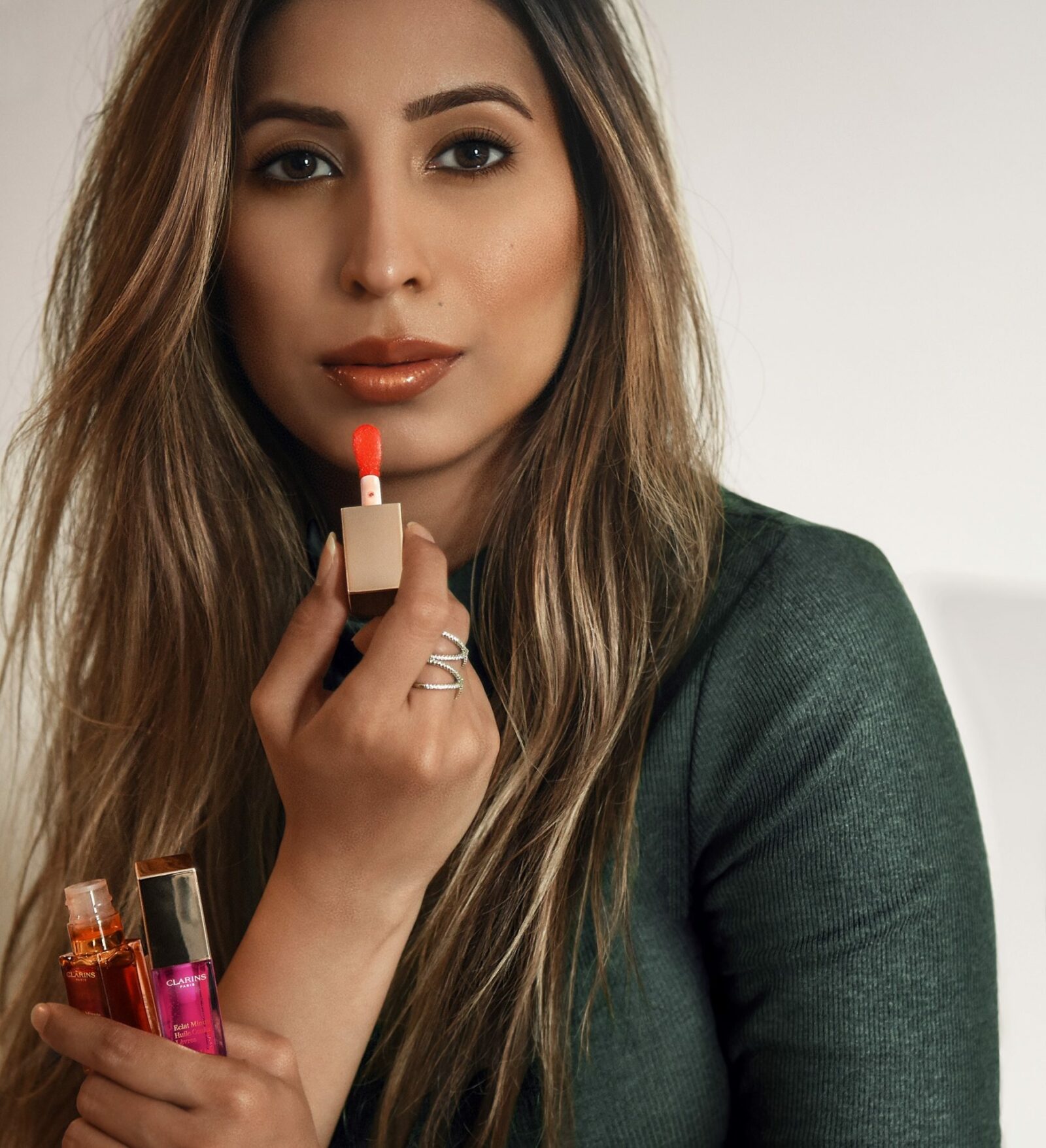 I usually don't wear gloss because of  the hair-stuck-to-your-mouth problem, that I have faced a lot of times. So when Clarins sent me some shades last week, I was skeptical but after trying them I am convinced.  Boy I am crazed over Clarins Instant Light Lip Comfort Oil now because as the name suggests its a twist on the regular lip gloss. It's a lip oil!
This oil infused formula is a  lot easier to work with and wear than the regular, full-on lip gloss. The precise lip-hugging applicator and smooth texture of this new generation of glosses makes it super easy to manipulate and  gives a high-shine, liquidy vibe without the stick. Yes without the stick! Love the fact that they are super moisturizing without being heavy. A good lip gloss should, above all, be a quick way to add shine and make your lips look luscious- this one definitely exceeded my expectations. I have also noticed because of the oil properties it has, my lips are in general staying more smooth.
I love using the lip oil (just a little amount) before I wear the lipstick as it preps my lips for the lipstick and it literally just glides and goes on smoothly. Sometimes I also use it on top of my lipstick just in the center of the lips to add a hint of shine. It literally soothes and comforts your lips. For my off duty look, I like to wear it alone and I love how it keeps my lips hydrated all day long.
All the shades look vibrant in the tube but they go on sheer. I fell in love with two shades that scream Summer perfectly, in a good way- Tangerine and Candy. I love that Candy has a mild sweet scent, while tangerine's mild citrus fragrance is so refreshing, makes it ideal for summer. The smell is really good, not overwhelming but pleasant. There are 7 great shades to choose from and my 4 favorites are given below:
1. CLARINS 'INSTANT LIGHT' LIP COMFORT OIL – HONEY
2. CLARINS 'INSTANT LIGHT' LIP COMFORT OIL – TANGERINE
3. CLARINS 'INSTANT LIGHT' LIP COMFORT OIL – MINT
4. CLARINS 'INSTANT LIGHT' LIP COMFORT OIL – CANDY
These lip oils are definitely worth a try and their packaging is so cute, it can totally fit even in the smallest of clutch or bag which makes them perfect for on the go touch ups.
Don't forget to share with me if you already have or get inspired to try it!
Thanks for stopping by
In collaboration with clarins (All opinions are my own)