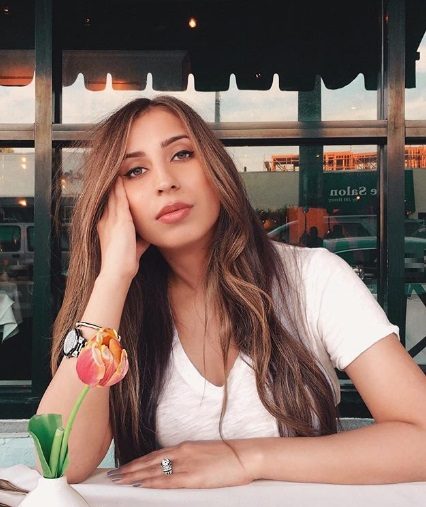 People keep talking about how a spa vacation can be so refreshing for them. Right from the skin to the mind, a spa definitely holds power to hit the reset button. While a spa sounds like the perfect getaway, let's face it, it's a little far-fetched. However, if you, like many of us, are craving to relax and retreat but don't have the time, I have the perfect little thing to make your day.
Not too long, I called up my best friend to literally crib about the hectic days I have been having and the lack of time to actually plan a vacation. In a very short conversation, she made me realize what I need is a few mindful minutes of relaxation. Seriously, that's all I needed. I incorporated That Bright Glow Face Polish by Model Off Duty Beauty to boost my mindfulness break. I will admit, at first, I incorporated it because my friend asked me to. But, in just one application, I knew the product was as good as a vacation for my skin.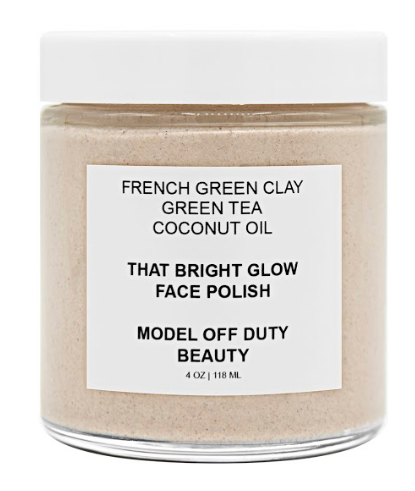 Model Off Duty Beauty That Bright Glow Face Polish
I have never been excited about incorporating a scrub into my routine. But then again, it's not your typical harsh and gritty scrub. It's an all-natural, ultra-gentle refreshing face polish. How is it different from an ordinary scrub? For starters, it is curated mindfully to eliminate dead skin cells without harming the skin. Instead, it is the perfect blend of exfoliating and hydrating ingredients that works to moisturize the skin while revealing a brighter glow. Trust me, the feeling of actually getting rid of the dead skin cells is therapeutic.  
100% Safe For My Skin & The Environment
As of now, I have been using That Bright Glow Face Polish for over a month. I have simply incorporated it twice a week, and my skin is surprisingly healthier. Plus, it's not only about the results; the fact that this product is 100% natural and safe for my skin keeps me sane. Trust me; it makes all the difference. Why is it 100% safe for my skin? Well, this face polish is a product by Model Off Duty Beauty. The brand is committed to producing products that are free from any questionable ingredients. Yes, right from parabens and phthalates to synthetic fragrances or any other chemicals, this product is free of all. It is clean, vegan, and organic. Not just that, 100% cruelty-free and sustainable as well. This is what makes That Bright Glow Face Polish just the right pick.
How It Helped My Skin?
Well, I call this refreshing face polish a vacation for my skin simply because it is so refreshing. Not only does it work to melt away all the dead skin cells, but it also works to deliver an even-toned complexion. Along with that, it works to get rid of any traces of excess oil and impurities. Not just that, it works to actually unclog my pores and delivers a smoother and clearer complexion.
What Is It Made Up Of?
That Bright Glow Face Polish is filled with the nutrition of ultra-nourishing ingredients like green tea, French green clay, along with all-natural coconut oil. While green tea fills the face polish with the powers of EGCG, which is a powerful antioxidant, French green clay equips this product to tighten the pores. Plus, this face polish is filled with the powers of vitamins B and E along with coconut oil which is filled with anti-aging and hydrating properties.