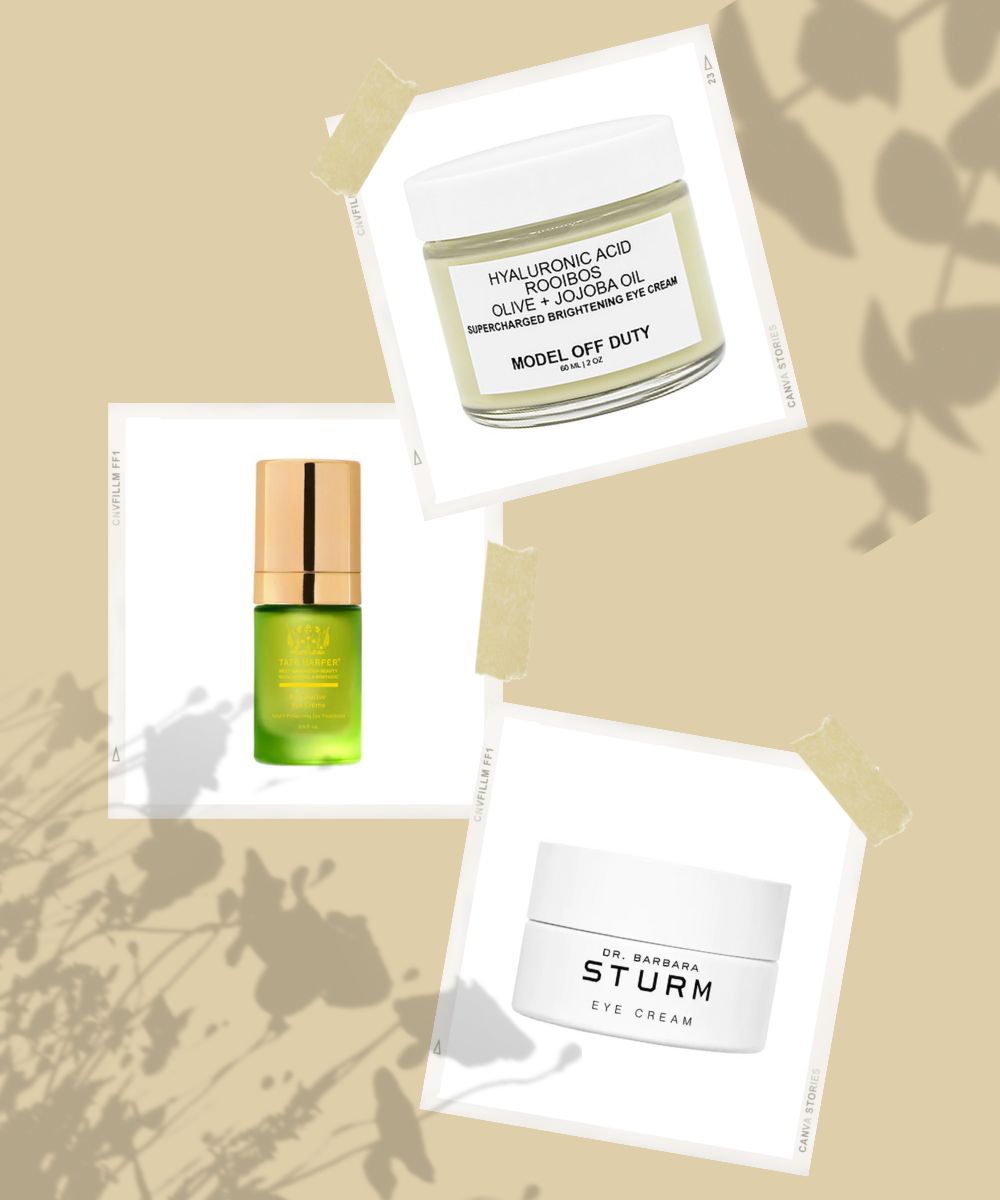 Whether you are sleep-deprived or the skin around your eyes cannot withstand the wear and tear that comes with age, the right eye cream can fix it. If you think about it, when it comes to signs of aging, the skin around the eyes is first to show visible damage. However, the best part is; there is hope. That's precisely why we have curated a list of 5 environment-friendly eye creams that are not only incredibly effective and safe for your skin, but they are also all you need for a zero-waste routine.
If you think about it, creating a safer and sustainable environment comes down to small but environmentally-friendly choices like these. Yes, it's not just about reusable bags and metal straws; with every product you pick, you can choose to make a positive impact on the environment. This is exactly why we made it a point to hand-select brands that believe in saving the earth. Right from production to packaging, these brands are all you need for a zero-waste routine. Read on for a list of 5 zero-waste eye creams that can take care of your skin in a safer and eco-friendly way. (because every little choice has a bigger impact than you can possibly comprehend!)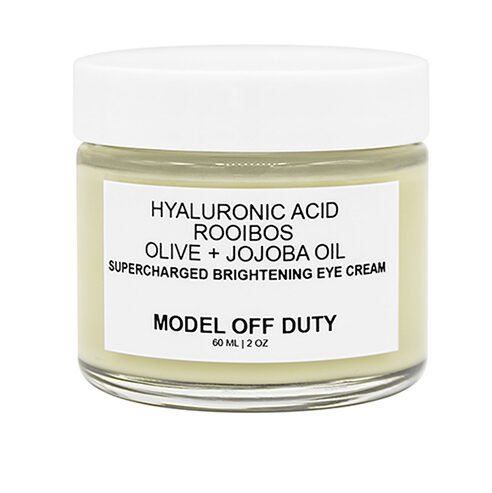 Model Off Duty Beauty Supercharged Brightening Eye Cream
If you are looking for products that are safe for your skin and the environment at the same time, you need to pick this Model Off Duty Beauty eye cream. Apart from being free from any questionable ingredients, this eye cream is 100% sustainable and cruelty-free, which makes it the perfect sustainable pick. Another great thing about this eye cream is that it is like a burst of nourishment for your skin. With naturally sourced ingredients like hyaluronic acid, rooibos, olives, and jojoba oil, this clean beauty eye cream is all you need to defeat any signs of aging and dullness. We highly recommend it for a zero-waste routine.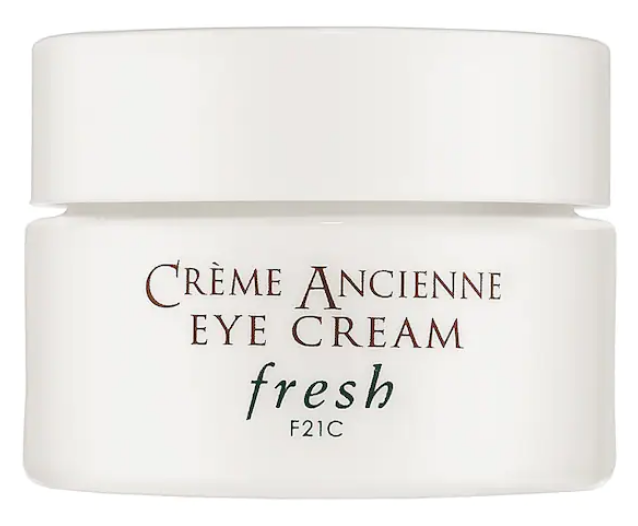 Fresh Crème Ancienne® Eye Cream
Another product for a zero-waste routine is this decadent eye cream by Fresh. With an exceptional formula that is powered to profoundly nourish and firm the skin, this product is the perfect anti-aging eye cream. Filled with the powers of meadowfoam seed oil, sugar apple seed extract, and rosewater, this cream is safe and suitable for all skin types. Plus, it is clean and sustainable.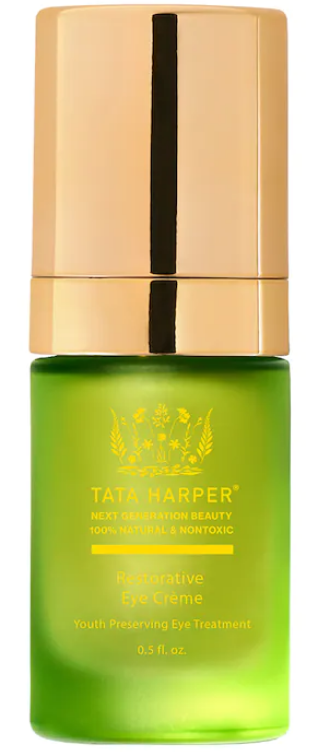 Tata Harper Restorative Anti-Aging Eye Cream
This Restorative Anti-Aging Eye Cream is another brilliant pick if you are looking to create an efficient but zero-waste routine. With the power of all-natural peptides derived from Spanish Lavender, this eye cream is equipped to eliminate any sign of aging, right from wrinkles to puffiness. Moreover, it's natural, cruelty-free, and comes in recyclable packaging, which only makes it a better pick.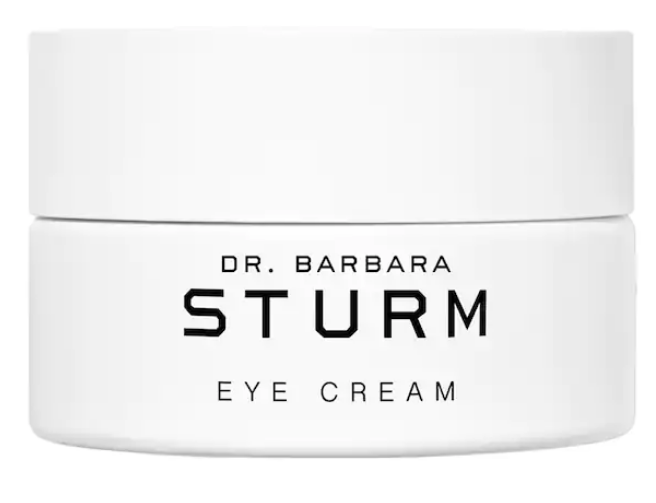 Another extraordinarily refreshing product for the dull skin around your eyes is this 100% vegan eye cream by Dr. Barbara Sturm. This lightweight eye cream is filled with the powers of purslane, vitamin E, and macadamia oil that help in banishing any signs of aging and puffiness. Moreover, these products are completely vegan, cruelty-free, gluten-free, and completely safe for the environment.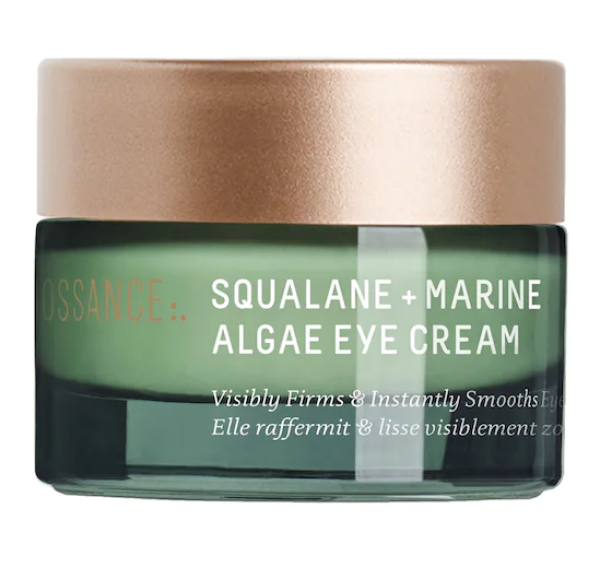 Biossance Squalane + Marine Algae Eye Cream
You have got to pick this award-winning eye cream if you love clean and cruelty-free products. This Biossance eye cream has the power to visibly brighten and lift the area under your eye. This squalane and marine-algae-rich eye cream is all you need to achieve revitalized skin around your eyes while doing your bit to save the environment.