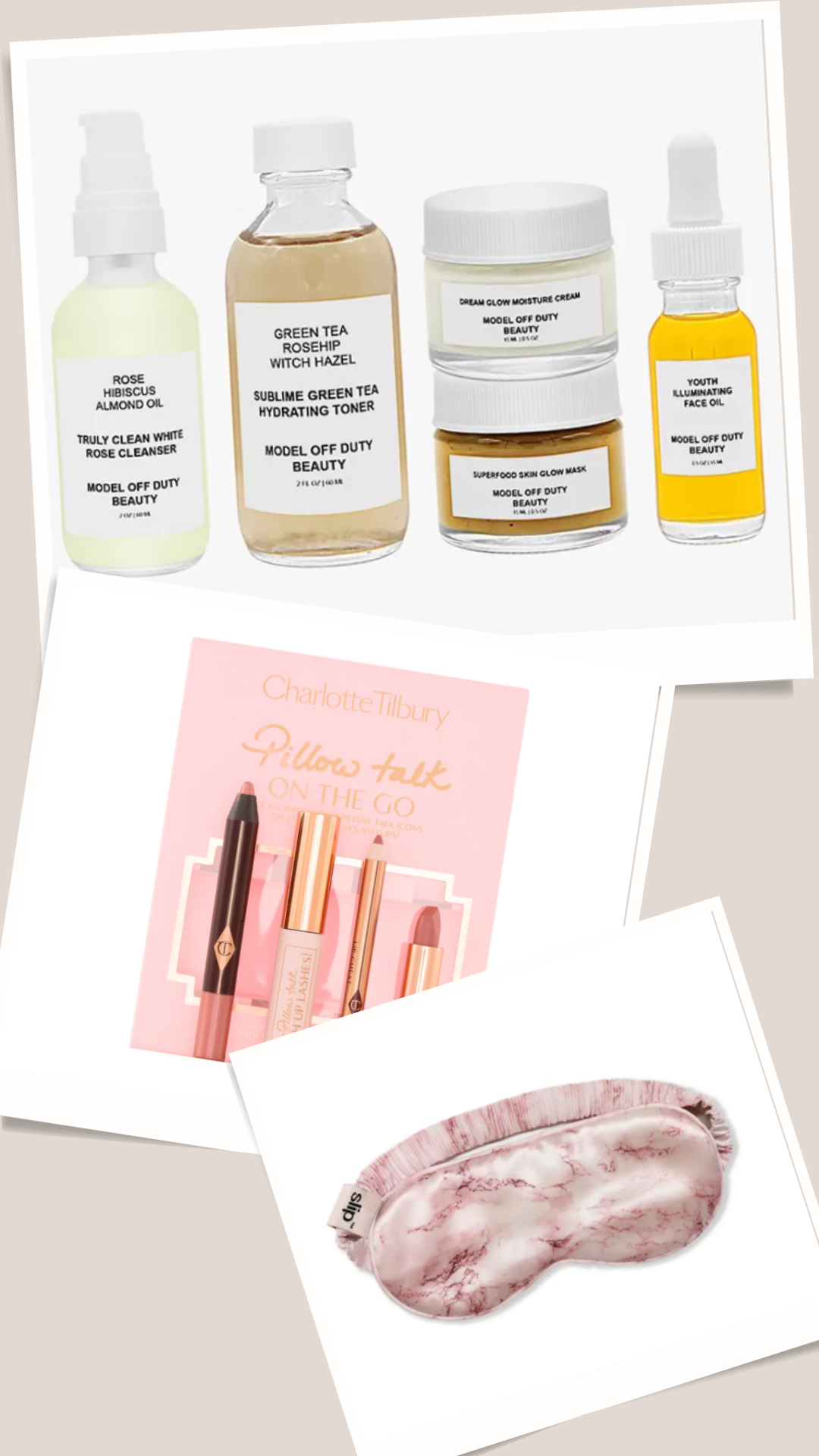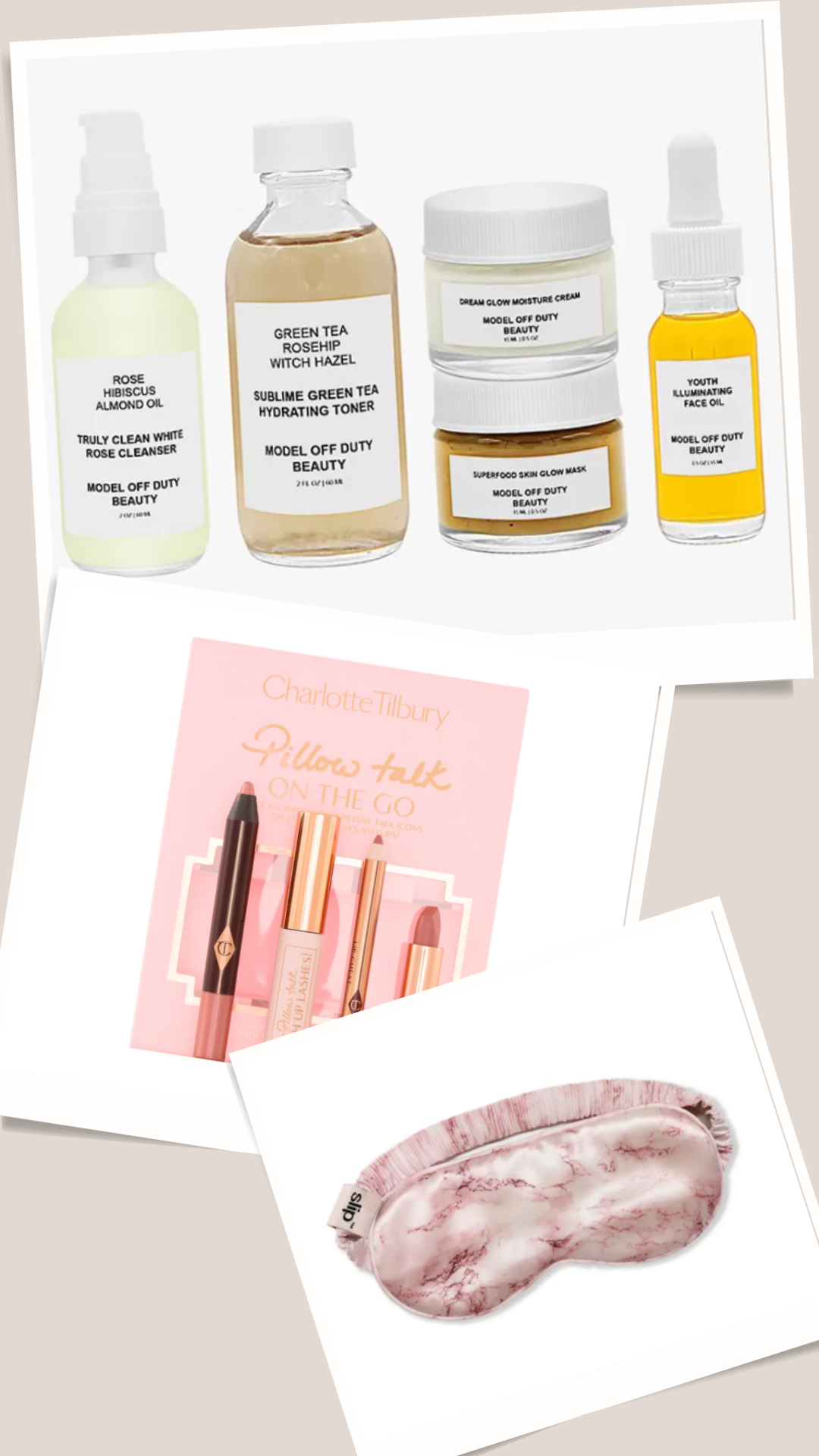 If you have always wanted to please your loved ones and witness their bright eyes filled with joy when they see your gifts (but without going broke.) You need to call us a genie because we just granted your first wish. Yes, this holiday season, we have diligently created the best gift guide of all time. We have listed the top 7 best beauty gifts, all under $50. Trust us, you definitely need to get your hands on the enlisted beauty, skincare, and haircare sets before they sell out because they are at their best prices.
These gift sets are definitely worth your time and dime because each one of them belongs to a reliable brand and the reviewers just love them. The best part is, although they are all quality products they cost less than $50. Pick them to gift a luxurious experience. Here's to picking the right gifts for all your loved ones. (And don't forget to pick one for yourself. Happy Holidays!)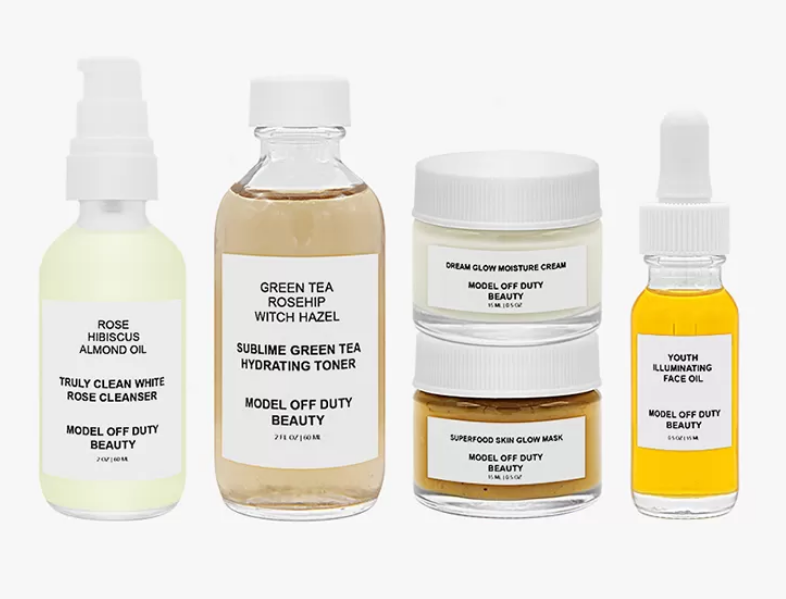 Model Off Duty Beauty Glow Essential Mini Set
This Gift Set by MODB consists of all the must-have skincare picks for healthy and glowing skin. At just $48, you can reap the benefits of all the best Model Off Duty Beauty products. This highly reviewed set consists of a face mask, a facial oil, a moisturizer, a toner, and a cleanser by MODB – all tailored to provide glowing skin.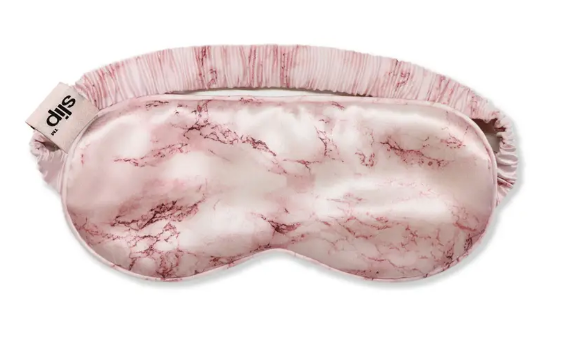 Slip Pink Marble Pure Silk Sleep Mask
This Pink Marble Pure Silk Sleep Mask by Slip is one of the cutest gifts you can pick. In fact, this luxurious sleep mask can be the most thoughtful gift for anyone who loves a little comfort. Plus, it's made up of pure mulberry silk.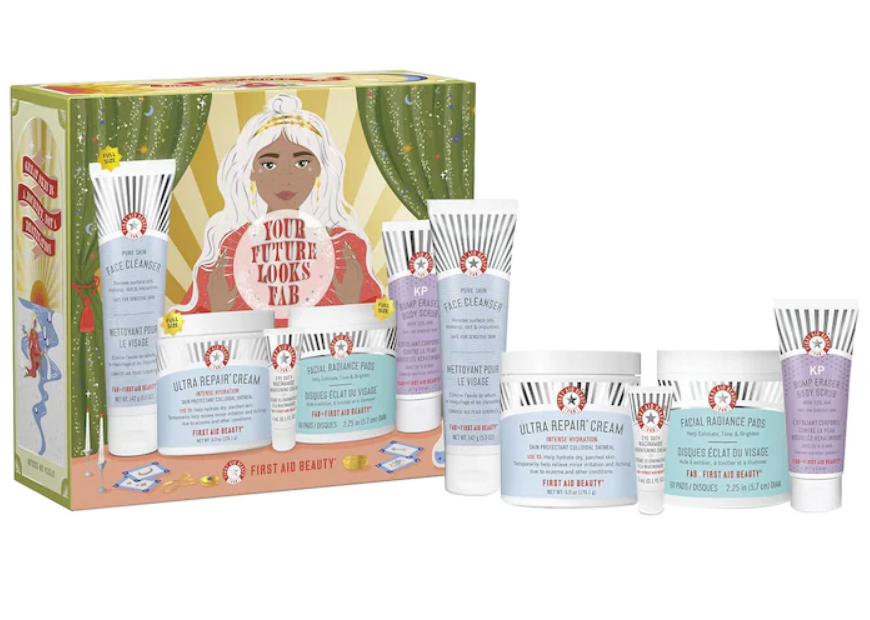 First Aid Beauty Your Future Looks FAB Gift Set
This five-piece set by First Aid Beauty is one of the best beauty gifts of all time. It is a limited-edition set which consists of four full-size products. So, there is no fooling around. This kit of all the skincare essentials can be the perfect gift as it is ideal for every skin type.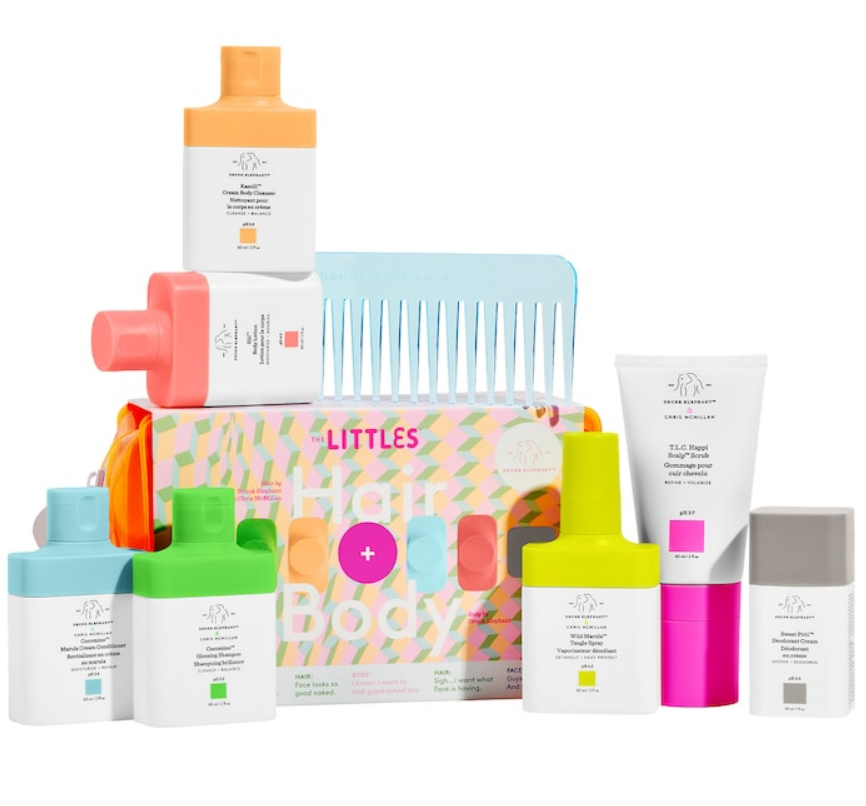 Drunk Elephant The Littles™ Hair + Body Kit 2.0
This Drunk Elephant product is a complete head-to-toe treatment for just $49. It is an exclusive collection of body care and hair care products. This delightful set will just warm your heart. This set gives you a chance to gift a bag filled with 7 nourishment-filled body and hair products along with a comb.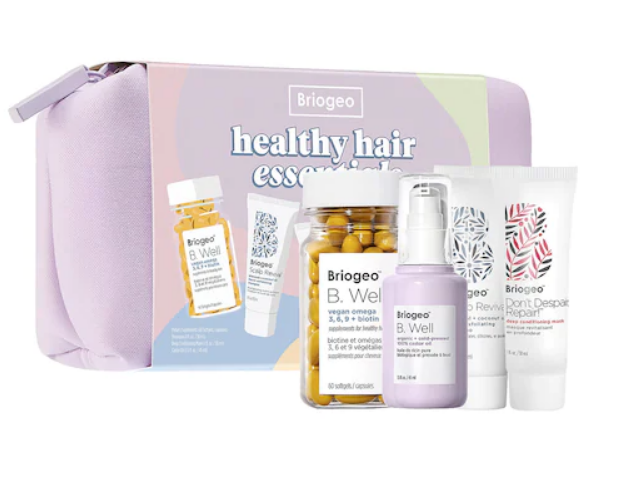 Briogeo Healthy Hair Care Essentials Value Set
This Healthy Hair Care Essentials Value Set is a bestselling set specially designed to give you the best hair care. Suitable for all hair types, this kit can help anyone get rid of dry and flaky scalp. This $49 Set contains an Organic + Cold-Pressed 100% Castor Oil, Don't Despair, Repair!™ Deep Conditioning Mask, a Charcoal + Coconut Oil Micro-Exfoliating Shampoo, and a Well Vegan Omega 3, 6, 9 + Biotin Dietary Supplements.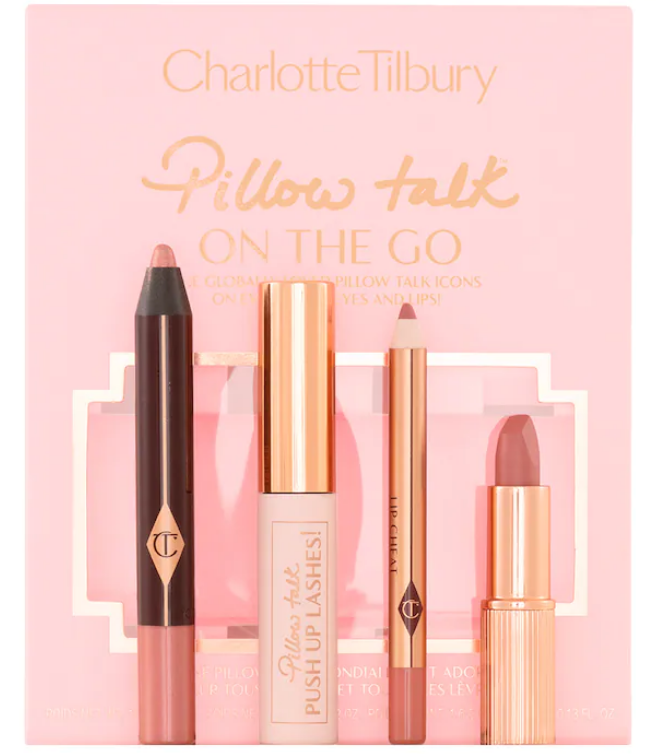 Charlotte Tilbury Pillow Talk On The Go Face Set
The Charlotte Tilbury Pillow Talk On The Go Face Set contains four beauty essentials. You can wrap it up for a friend or simply treat yourself to the best of beauty. This limited-edition Pillow Talk set features a full-size Pillow Talk Color Chameleon Eye Shadow Pencil, travel-size lip liner, lipstick, and mascara, that is why we highly recommend it.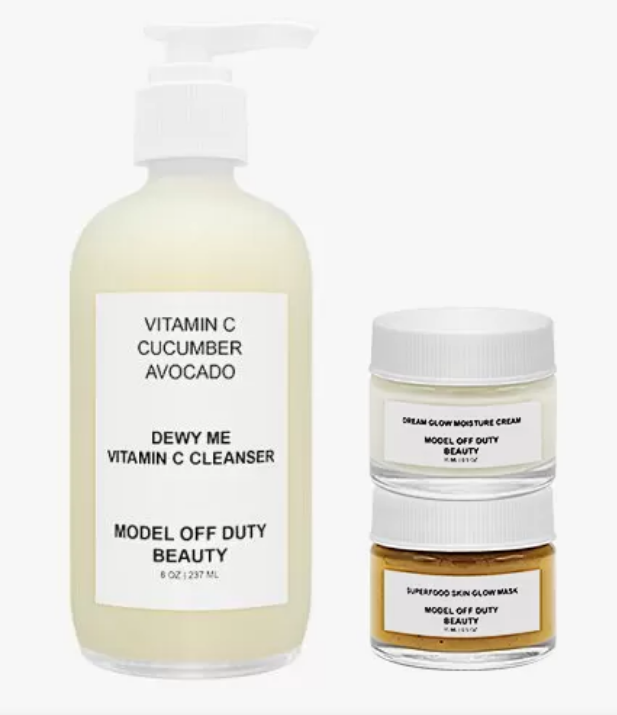 Model Off Duty Beauty Get Set Go Starter Set
This Model Off Duty Beauty Gift Set is our favorite of the lot. This kit is a fantastic reminder that you deserve to pamper yourself. This extraordinary set consists of Superfood Skin Glow Mask, Dream Glow Moisture Cream, and Dewy Me Vitamin C Cleanser. What makes this set the best beauty gift is that it is 100% clean and free from any questionable ingredients.
Up Next: SKINCARE 101: How To Apply & Layer Products The Right Way?