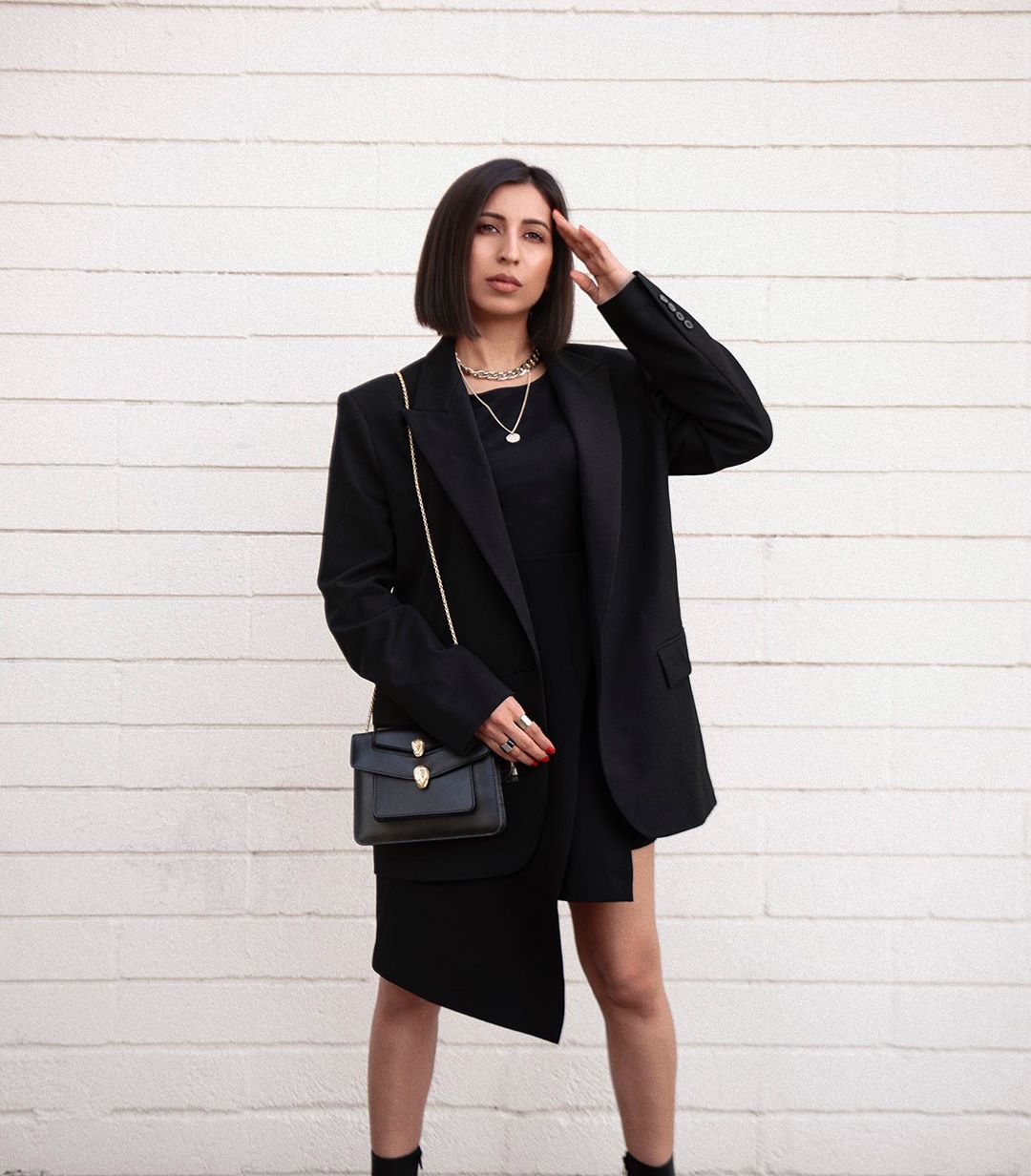 The sartorial season has finally begun, which reminds us to look back at the Fall/Winter 2020 runways. Here are a few looks that are coming straight from the runways and are leading the fall fashion trends. These looks carry a dramatic vibe, but at the same time, they are plain fun and easy to incorporate. From the 80's rock punk to vintage prep to asymmetrical sleeves, this year's fall trends are chic and effortless to pull.
Not just this, cutouts and shearling outerwear are also the prime fashion trends of the season. Moving ahead, you'll find our choicest picks that'll help you to stay ahead in the fashion game and will also allow you to emulate the runway looks. Now, all you have to do is scroll to see what else the fall trends have in store for you.
1. Equestrian Ensemble- Brandon Maxwell
Get ready to welcome the equestrian look this season. Be it the slim pants, boots, hats, or horsebit belts; this trend will give you every reason to be obsessed with it. From leather accents to chic tailoring, this trend talks elegance. Designers like Hermes, Brandon Maxwell, and Rejina Pyo dominated the ramp with equestrian vibes that we are excited to try.
Wesson Oversize Double Breasted Vest ($695)
Alize Double Zip Boot ($249.95)
GG Horsebit Belt ($460)
'Wesley' Wool Fedora ($59)
2. Asymmetric Sleeve- Lela Rose
This quirky and bold trend of the season is all about asymmetrical sleeves. This trend is a unique take in the fashion world yet so easy to pull. Be it a bodysuit, a dress, or a top; asymmetrical sleeves can enhance the look of any clothing item.
Midi dress with asymmetric kimono sleeve ($72) $57.50
Asymmetric sleeve ruffle dress ($1,581)
Ariadne Asymmetrical Chiffon Dress ($120)
Frances one-sleeve cutout jersey bodysuit ($237.71)
'Jackie' Belted Gabardine Sheath Dress ($375)
3. Cutout- Off-White
This season you can infuse head-turning touch in your look by simply wearing cutout outfits. From dresses to shirts to tops, the cutout trend is now almost everywhere. This sleek trend looks chic on everyone and for every occasion.
Hot Dang Sleeveless Minidress ($88)
Ruched Cutout Sleeveless Poplin Top ($68)
Kensy Long Sleeve Minidress ($128)
Cut-out O ring dress ($598) $581
Serita Dress ($458)
4. 80s Punk Look- Dior
Do you miss the 80s edgy and rock punk look? Well, so do we, but the good news is that it's back in trend. Our favorite look on the runway was from Dior, and it undoubtedly slayed. The trend is a combination of leather on leather outfits, cool printed scarves, and everything that your favorite 80s rock band used to wear.
Short Sleeve Vegan Leather Jumpsuit ($595) $297.50
Fringe Trim Faux Leather Jacket ($110)
Padded Shoulder Oversized T Shirt ($325)
Sasha Crop Faux Leather Pants ($78)
Heartbreaker Faux Leather Moto Jacket ($198)
5. Jewel Tones- Christian Siriano
The color palette of this season is all about jewel tones. So, anyone's who is not a fan of minimalist colors; these tones are everything you need. This trend is an amalgamation of different jewel tones such as amethyst, ruby, deep jade, sapphire, and citrine. It will add the word 'bold' to your fashion dictionary with its vibrant yet smooth colors. From casual outfits to dramatic dresses, these magical tones can be incorporated in several ways and are guaranteed to make jaws drop every time.
Alma off-the-shoulder silk-satin gown ($928) $278
Drapey Satin Blazer ($165)
Lisa Silk Satin Midi Dress ($695)
Tall Pleated Trapeze Mini Dress With Long Sleeves ($62) $49.60
Satin Slip dress ($49)
6. Vintage Prep- Lacoste
Think 80s fashion – sweater vest, polos, plaids, and cardigans. That's what the vintage prep is all about. This trend has made a comeback from the 80s, but with an upgrade. It's layering these retro-inspired clothing items in unique and chic ways. You can also enhance the look by wearing these pieces with boots or loafers.
Esther Cable Knit Vest ($45.90)
Black Over-The-Knee Mascha Tall Boots ($995)
Gastoni checked wool-blend jacket ($560)
Check Wool Blend Blazer ($2,495)
Dayton Merino Wool Polo Sweater ($79)
7. Shearling- Stella McCartney
As we know, this year the fashion has been pretty much about comfort, which is why shearling outerwear will also be leading the trends. The comfy, snuggly, and elegant outerwear pieces will give your fashion diaries a chic spin. They are so sophisticated and warm; we bet shearling outerwear will be your go-to option throughout Fall.
Long-sleeved faux shearling coat ($503)
Lianna Genuine Toscana Shearling Jacket ($1,795)
Faux suede, leather and shearling jacket ($1,995) $997
Reversible Genuine Shearling Crop Coat ($2,795)
Kahlo Genuine Shearling Crop Jacket ($1,455)
8. Vibrant Leather- Saint Laurent 
No matter where the trends lead us, leather will never go out of style, and this season, there's a new twist to it. It's colored leather and guess what? It not only looks chic but also adds a flamboyant touch to your personality. From Saint Laurent to Coach, designers made sure that colored leather becomes the most loved look not only on the runway but also in our fashion diaries. From red to blue to caramel, this trend explored the entire color wheel.
Becca faux leather dress ($68) $39
Boutique Leather Shirt ($330) $221.10
Long Sleeve Faux Leather Shirtdress ($78)
Paulina Faux Leather Minidress ($75)
Faux patent-leather wide-leg pants ($535.87)
9. Boss Lady- Tibi
Fan of power dressing? You can count on the Boss Lady trend that caught the attention of every Fall/Winter 2020 runway attendee. Boss Lady look features sharply tailored suitings. Picture yourself in oversized and vibrant suits. Well, that's how you pull the Boss Lady look. From cool patterns, chic jumpsuits to exaggerated shoulders, this trend is universally flattering and will enhance the fashion quotient of anyone who wears it.
Checked faux leather blazer ($1,595)
Pernille oversized woven blazer ($306.51)
Caldwell Plaid Double Breasted Blazer ($168) 
Loreo Oversize Double Breasted Blazer ($700)
We're in Business Oversized Blazer ($90) $45