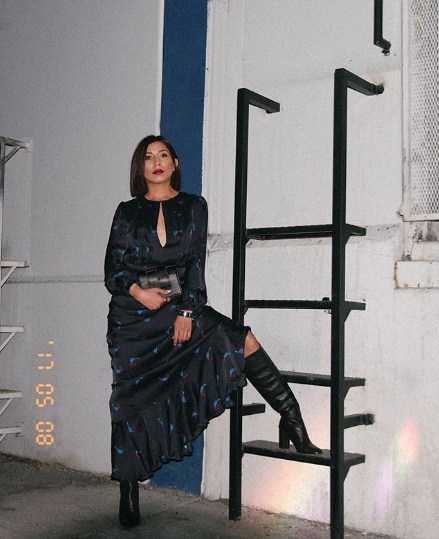 We have finally stepped into the boot season, and we are super excited just by the thought of it. If there's something that can keep your feet warm and also amplify the look of your outfits, that is boots. You can wear them with knit dresses, coats, jackets, cardigans, and literally with every item that's in your wardrobe. Every season, boots come with chic upgrades. So, it's important to know what boot style is in trend and which one is leaving.
Here we gathered a few boot trends that are retiring, so you can stay ahead in the fashion game (yes, it is happening this season!). Not just this, we also picked a few boot trends that will be seen everywhere this season. You'll be happy to know that Instagram IT girls are already loving these boot trends and replacing the old ones too. The list continues with boots that will work for any ensemble, be it your white jeans, tonal-suiting, or sweater dresses. Ahead, check out our data-fueled list to know everything about boot trends of this season.
1. Rubber Boots 
This year, rubber boots will be taking over platform boots. So, now you stay fashionable as well as rain-proof! Well, that's one practical boot trend that we have been looking for. Platform boots did rule last year, but this season, we will be bringing in versatile and quirky rubber boots, just like Instagram's IT girls are doing.
Sienna Rain Boot ($69.95)
Original Tour Boots ($150)
Rubber Chelsea Boots ($245)
2. Lace Boots 
Goodbye heel boots because this season, we are falling in love with flat lace boots. As we know this year, fashion is pretty much about comfort, so what's better than flat lace boots as they are stylish and comfy. This boot trend is practical, chic, and easy to incorporate into your Fall ensemble.
Izzie Genuine Shearling Lace-Up Boot ($249.95)
1460 Pascal Boot ($150)
Emi Lug Sole Lace Up Boots ($525)
3. Kitten Heels & Platform Boots
Kitten heels are a boot trend that will be taking over heeled boots. Yes, the latter does look chic, but it is time when we give our ankles some rest. So, if you too want to look tall without punishing your ankles, kitten heels are perfect. If you look for more comfort, you can also count on platform boots. Even though rubber boots are gradually replacing them, platform boots have a charm of their own.
Freda Pointed Toe Boot ($595–$650)
Jadon 8 Eye Boots ($180)
Lange leather booties ($471)
4. Chunky Boots
Who thought basic ankle boots would ever retire? But now they will, as chunky boots have stepped in. This boot trend was seen a lot on F/W 20 runways. These boots are so versatile and chic that they can work with every outfit.
Pirro Chelsea Boot ($198.95)
Leather high-leg boots ($149.99)
Chunky-soled Boots ($59.99)
5. Square-Toe Kitten-Heel Boots
Square toe heels took over the fashion world by storm, and now it's time for square-toe kitten-heel boots to do the same. Basic round-toe boots won't be seen much this season. Not just this, even block heels will not get much attention as they used to.
Noemi Knotted Leather Ankle Boots ($475)
Xx Duck Boots Nappa Leather ($595)
Lange Booties ($578)
6. Lug Sole Boots
Sock boots have been a part of the fashion world for a long time, but this fall, lug sole boots will be replacing them. Lug sole boots are comfortable and easy to wear. From tapered pants to leather dresses to neutral overalls, this boot trend can work smoothly.
Lug-sole Chelsea boots ($305) $244
Justina Chelsea Boot ($149.95)
2976 Quad Platform Chelsea Boot ($179.95)
7. Wide Boots
This boot trend doesn't fit tight as sock boots do. But that's great news, as it has a wide shaft on the ankle and calf, making it not only sophisticated but also comfy. The loose fit of this boot can make any outfit look more polished.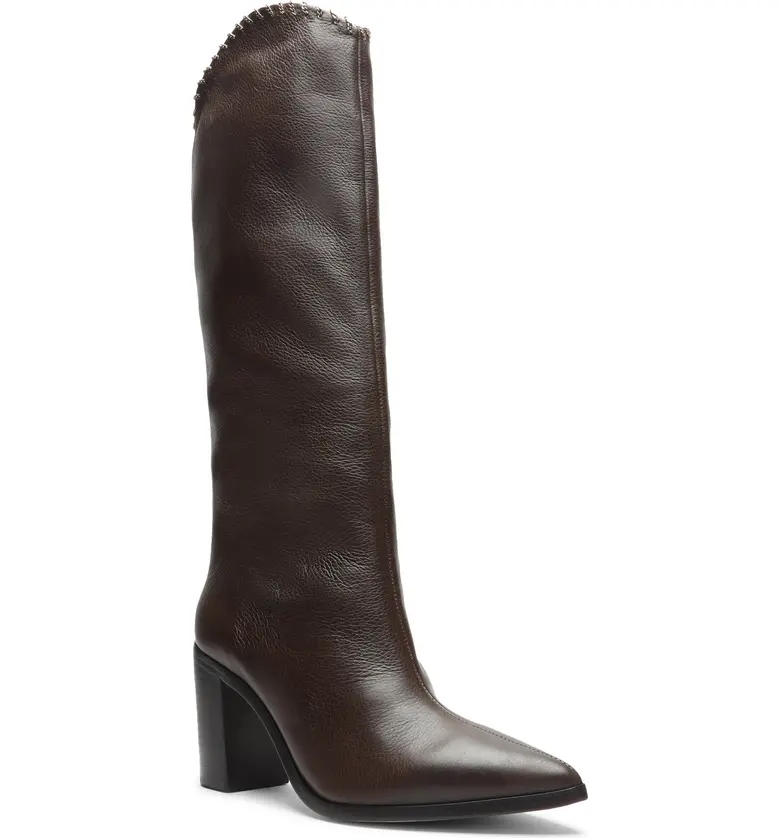 Schutz Valy Knee High Boot ($238)
Wally Boots ($550)
Sway Boot ($530)