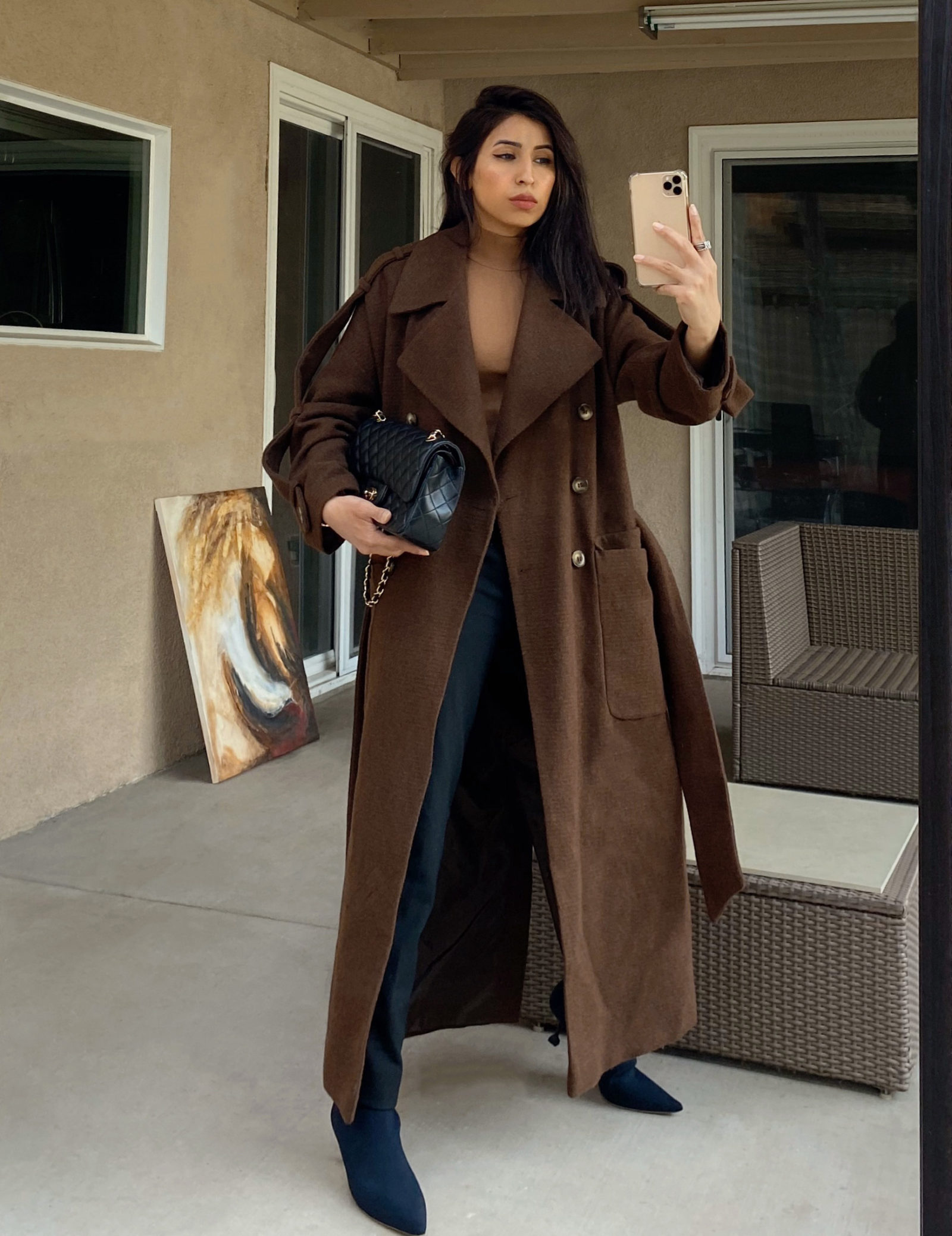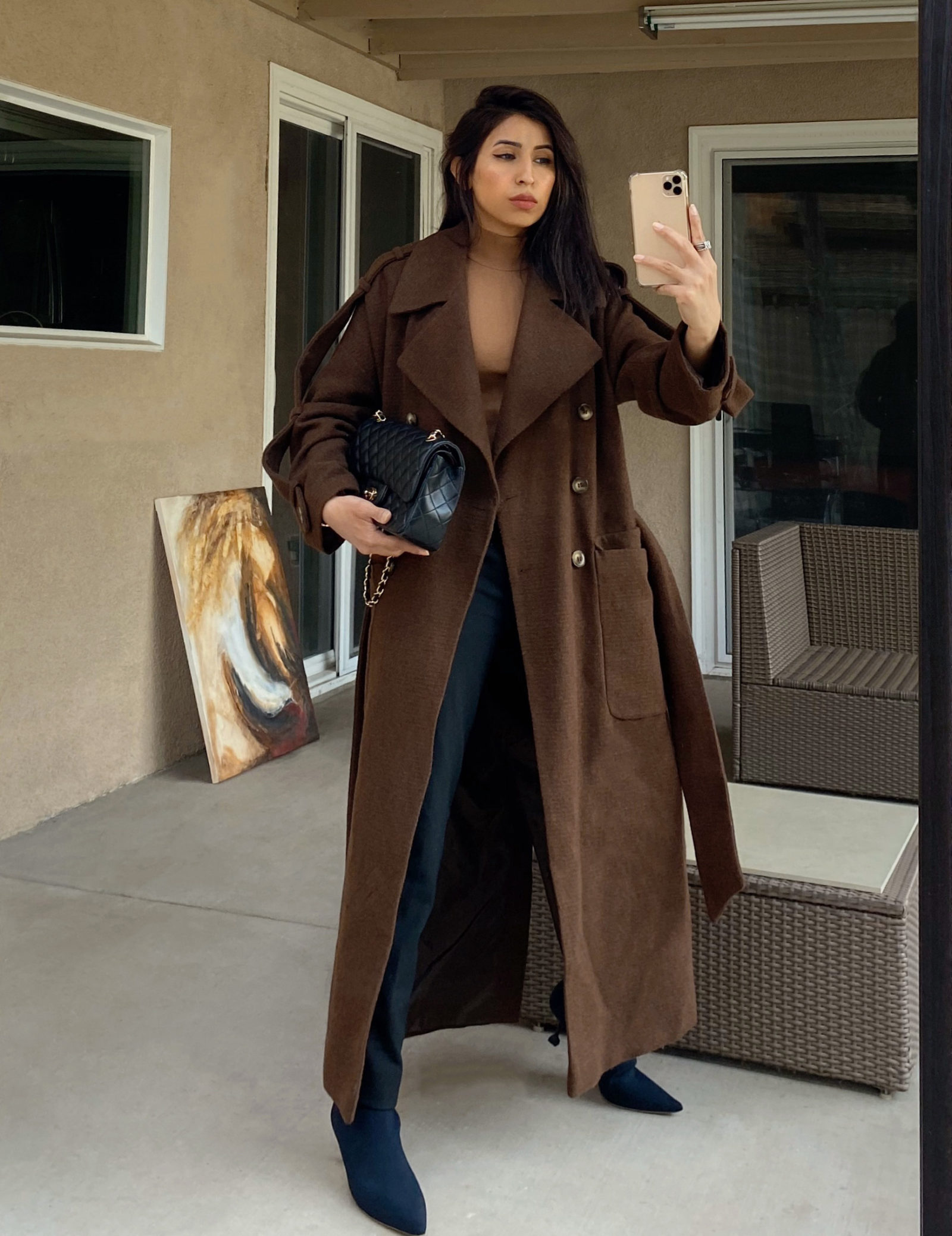 French fashion is impeccable, masterful, and known for immaculate wardrobes that hardly needs any seasonal changes. However, it's definitely not unattainable. When it comes to effortless styling tricks and jaw-dropping looks, the French fashion bloggers are the cream of the crop! So, to make seasonal dressing even more fun and top-notch, we combed the top 5 Fall trends that your favorite French fashion enthusiasts are counting on. Take style cues from them and incorporate the inspiration in your distinctive fashion taste.
These Fall trends will give your outfits an elegant spin. These trends are so effortless yet so unbelievably stunning – you're going to want to forever live in them. So, keep reading to enhance your wardrobe with a Parisian vibe.
Cardigans As Tops 
Remember your grandma wearing cardigans as tops? Time to emulate her now! This French Fall trend is so cute; it can easily be paired with any other bottom wear. Be it a skirt, leather pants, or denim too!
Crop Lettuce Edge Cardigan ($35)
Cropped V Neck Cardigan ($78)
Cropped Cardigan ($24.99)
Swift Cardigan ($120)
Oversized Clothing
The slouchy and relaxed fit of oversized clothing will never disappoint you. This trend has a comfortable, laid-back vibe that works on elevating the look of the entire outfit. You'll see many French women wearing oversized blazers and shirts.
Oversize Poplin Shirt ($68) $39.99
Notch Collar Jacquard Blazer ($378) $151.20 
Oversized Wool-blend Coat ($129)
Gela Oversized Top ($118)
Essential Blazers
If there's one clothing item that'll be present in every French fashion bloggers' wardrobe, it'll be a blazer. It's so elegant and versatile that you can wear it with different outfits and for different occasions too.
Mojito Blazer ($322) $585
Plaid As I Wanna Be Long Blazer ($99)
Crepe Blazer ($85) $42.50 
Long Jacket ($49.99)
Goodbye High Heels!
It's time to stop troubling your ankles with high heels – as this season, loafers, sneakers, and slingbacks are the French girls' favorite footwear style (and they let you step out in style + comfort too!).
Espen Loafer ($139.95) $83.96
Slingbacks ($29.99)
Chuck Taylor® Low Top Sneaker ($50)
Leather Sandals ($59.99)
Tiny Bags 
Toss and replace your huge handbags with these itsy-bitsy ones. They are adorable and adds a touch of unconventional glamor to any outfit.
Handle Shoulder Bag ($160)
Ula Beaded Bag ($98) $188
Selena Leather Clutch ($99)
Chain Shoulder Strap Handbag ($29.99)
Style Over Brands
Who said only luxurious brands speak fashion? Certainly not French fashionistas! The key is to create a wardrobe of sophisticated and trendy outfits instead of luxury brands.
Wing Commander Sweater ($88)
Hooded Trench Coat ($98) $49.90 
Tie Waist Pants ($79) $51.35 
Creased Pants ($29.99)
Up Next: MONOTONE BROWNS ARE TRENDING THIS SEASON AND WE CAN'T GET ENOUGH