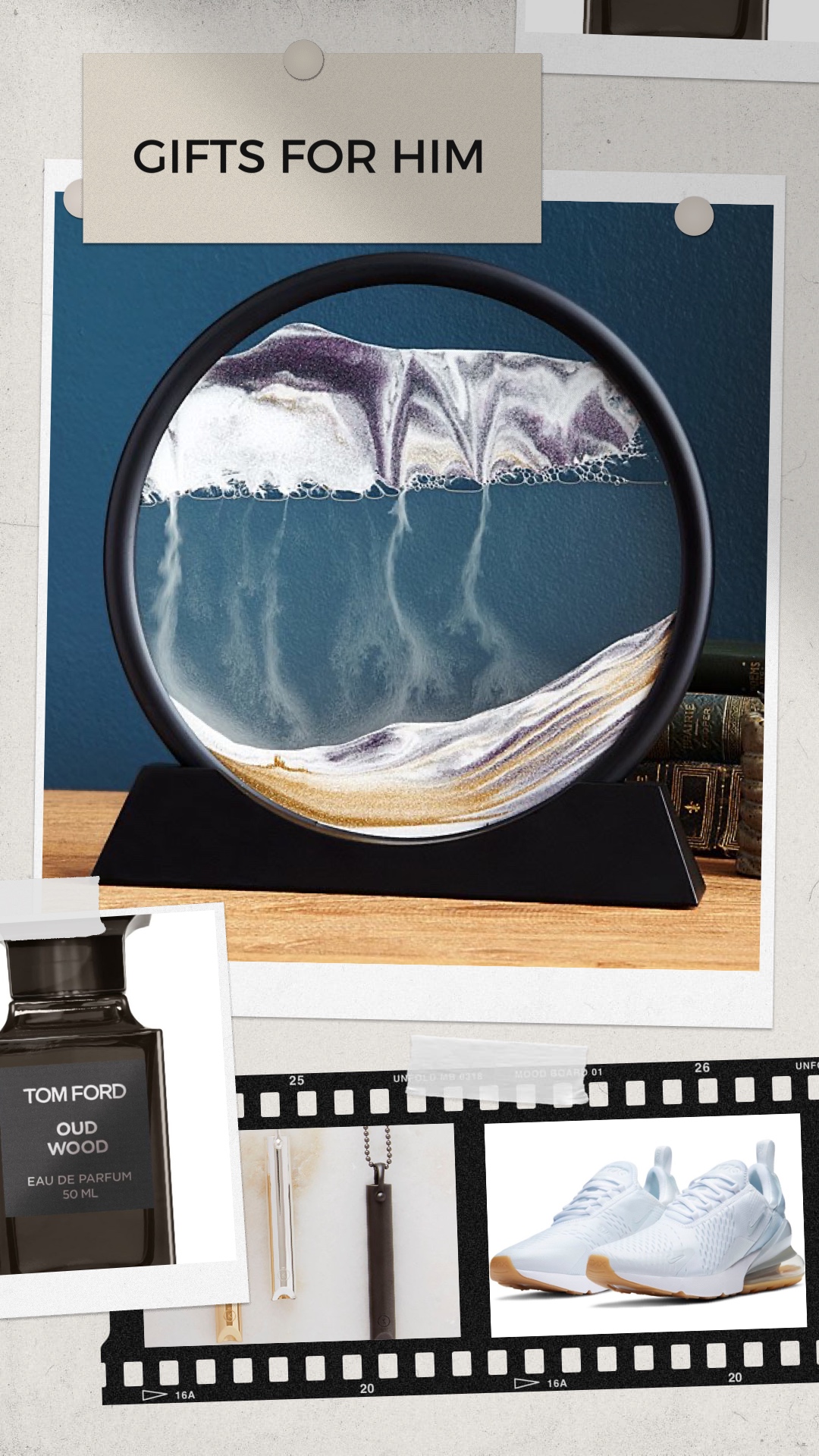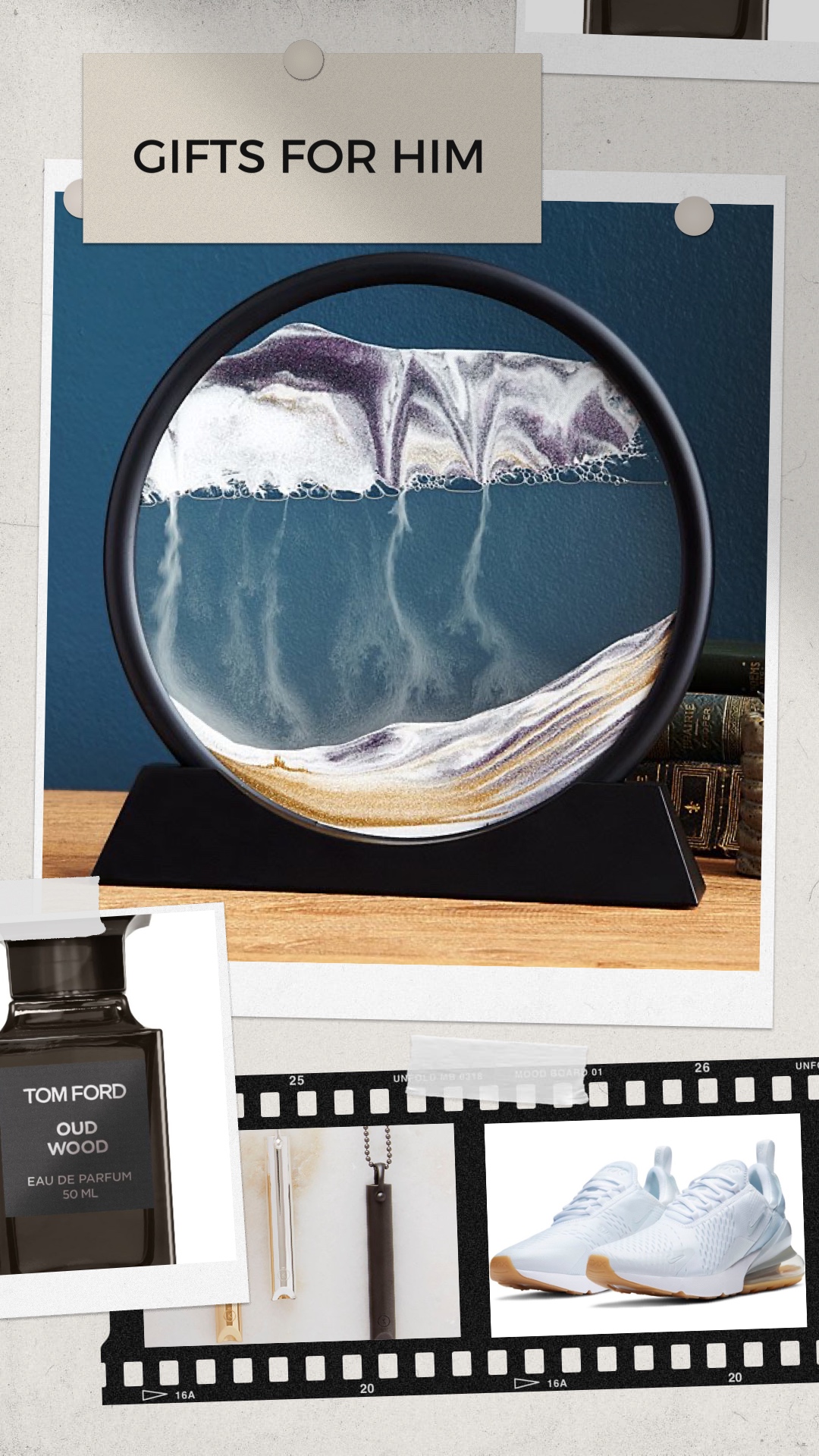 We know how difficult it can be to anticipate what the men in your life want. Be it your dad, brother, husband, or closest friends; gift shopping can become a little dull and monotonous. You've probably gotten really frustrated and bought them all the same gifts before because you just couldn't figure it out. Well, no more boring old gifts will make your list this season. We've got your back! We have done our research to find personalized, gift-worthy items for every type of man. Whether he's into fashion, tech, self-care, or grooming; we've truly covered all bases in this list.
Private Blend Oud Wood Eau de Parfum ($155 – $340) $200 – $340
Exotic scent with top notes of rosewood and cardamom that'll make for an amazing gift.
A coveted unit Nike Air Max featuring the brand's classic swoosh and an eye-catching heel that offers cloud-like comfort.
QuietComfort® 35 Wireless Over-Ear Headphones II with Google Assistant ($299.00 ) $199.00
Gift your tech-obsessed friend these noise-canceling headphones featuring a comfortable cushioned design that comes with Google Assistant built in to make it completely hands-free.
Ultra-comfy and stylish hoodie crafted from double knit jersey that's perfect for a casual day.
Travel Size Bergamot Hand Sanitizer ($10.00)
Keep your loved ones away from germs with this pocket-friendly hand sanitizer that is convenient and easy to use, and is also an ideal stocking stuffer.
Frames Alto 52mm Audio Sunglasses ($199.00) $169.00
Uber cool UV-block sunglasses that offer an immersive experience with built-in audio to protect your eyes while also listening to your favorite podcasts and music.
Rytmo Four-Piece Chrome and Resin Shaving Set ($124)
Sleek and efficient shaving set with a metal soap dish, high-quality synthetic hairbrush, and razor that looks good sitting in your bathroom while giving your man a clean shave.
Replica At the Barber's Candle ($62.00)
Warm any room in the house with this scent that was made to emulate the masculine scent of a barbershop.
Hypervolt Bluetooth® Percussion Massage Device ($349.00) $279.00
Improve blood flow and circulation to relieve muscle soreness with this cordless vibrating massager.
Instantly bring calming energy with the addition of this beautiful sand art that sits pretty on any desk or shelf.
Santal 33 Eau de Parfum ($83.00 -$280.00)
Rich and woody fragrance with top notes of violet accord & cardamom that is sure to be cherished.
Drown your feet in the plush comfort of these suede shoes that's perfect to wear inside and out.
Long Distance Touch Bracelet Set ($98.00)
This adorably thoughtful gift is a set of two bracelets that help you stay connected with your significant other by allowing you to send love with a single touch.
Mindful Breathing Necklace ($85.00)
A special pendant that helps you practice mindful breathing everyday.
Up Next: 15 Unique Eco-Friendly Gift Ideas For Every Occasion