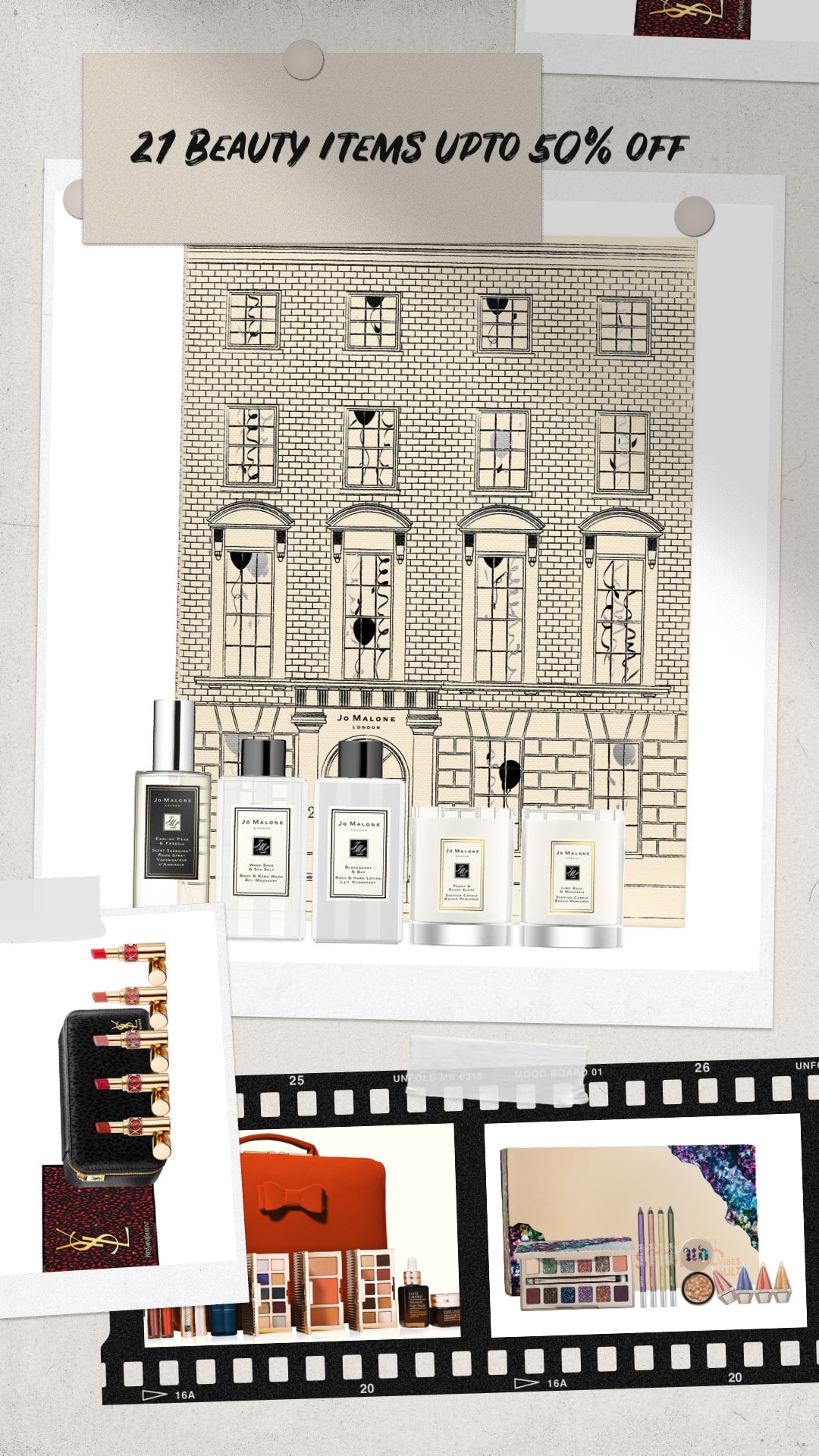 We all have a huge list of make-up and skincare fanatics to shop for. Unfortunately, since they're already an expert in this field; it can be difficult to figure out what they need. Whether you're a loving sibling or a clueless boyfriend, our list is sure to please. We scanned a plethora of products and analyzed them thoroughly to narrow down the top 21 beauty items. Our trick was finding the best sets that had the greatest value. This way you get many products at a sweet deal. And to make things even sweeter, these items are ON SALE! From skincare sets to makeup sets and a few holy grail items, these products are sure to make you a favorite among your loved ones this year.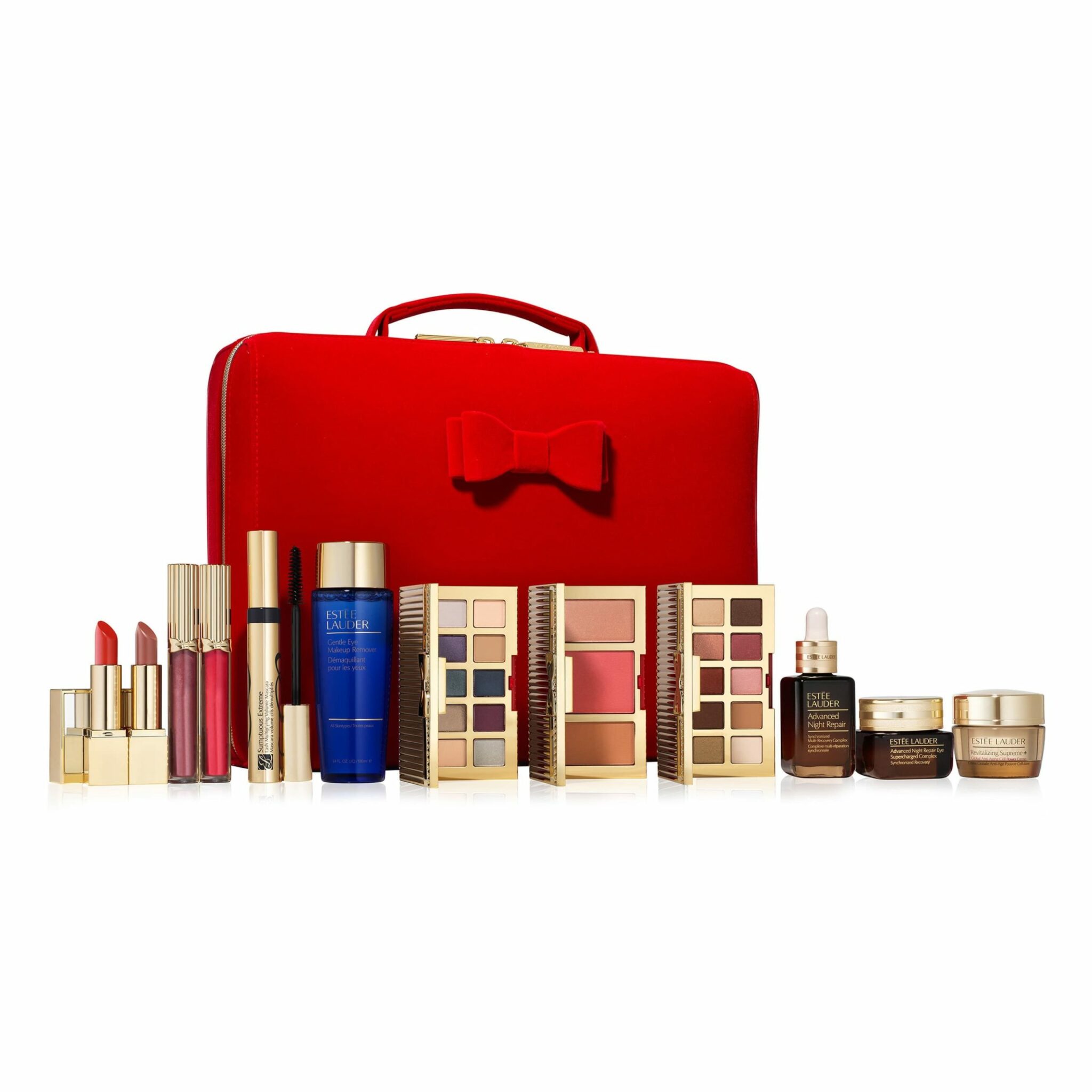 Supreme Beauty Essentials Collection ($75.00) $60.00

A super packed set of the brand's best-selling 12 beauty essentials worth $455 at an amazing deal that anyone on your list will be pleased to receive.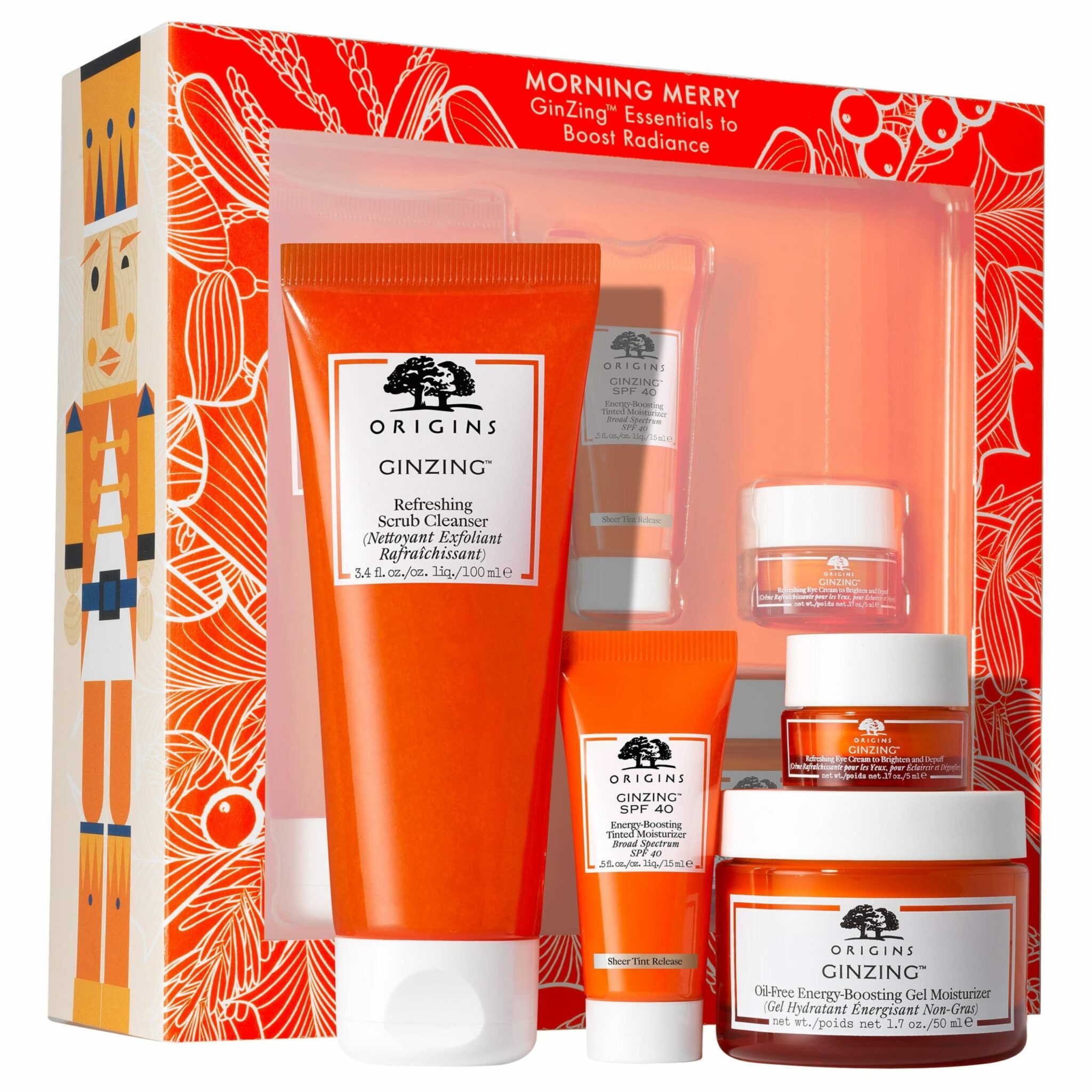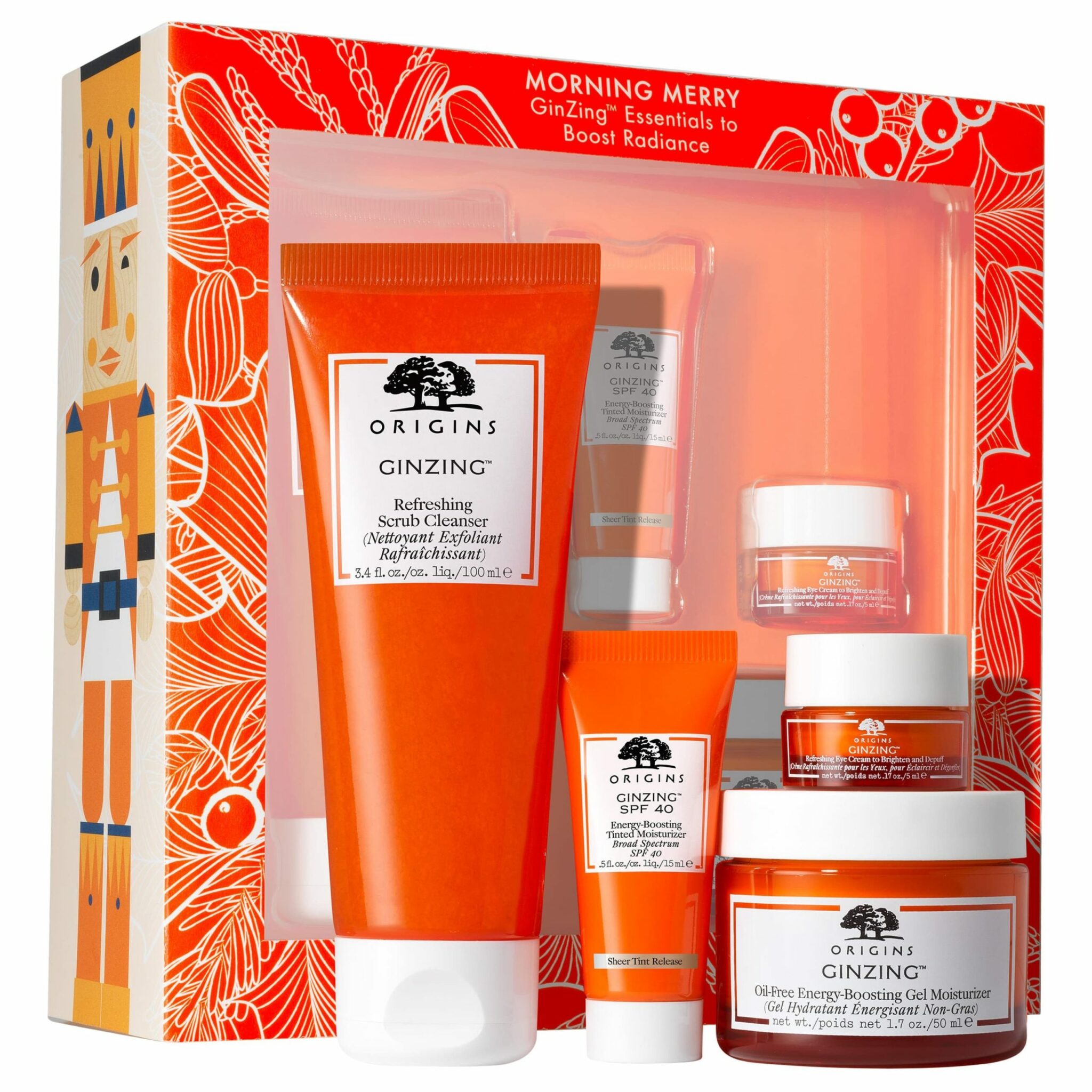 Morning Merry GinZing™ Essentials to Boost Radiance Skin Care Set
This limited edition set contains 4 products that work hard to boost radiance and provide the skin a glow from within.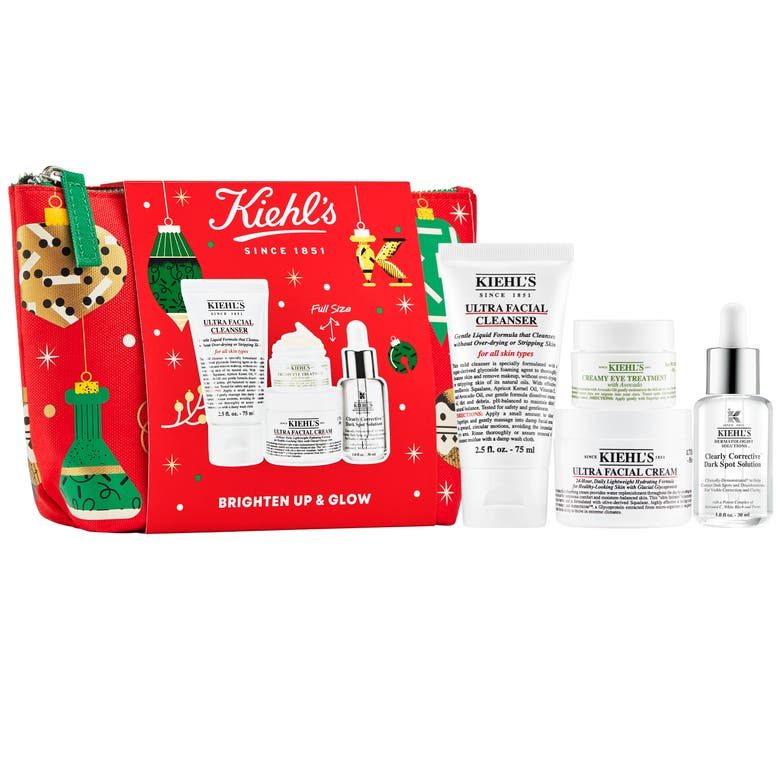 Brighten Up & Glow Set ($99.00) $74.25

Achieve glass skin and glow up for the season with this best selling set that cleanses, brightens and moisturizes.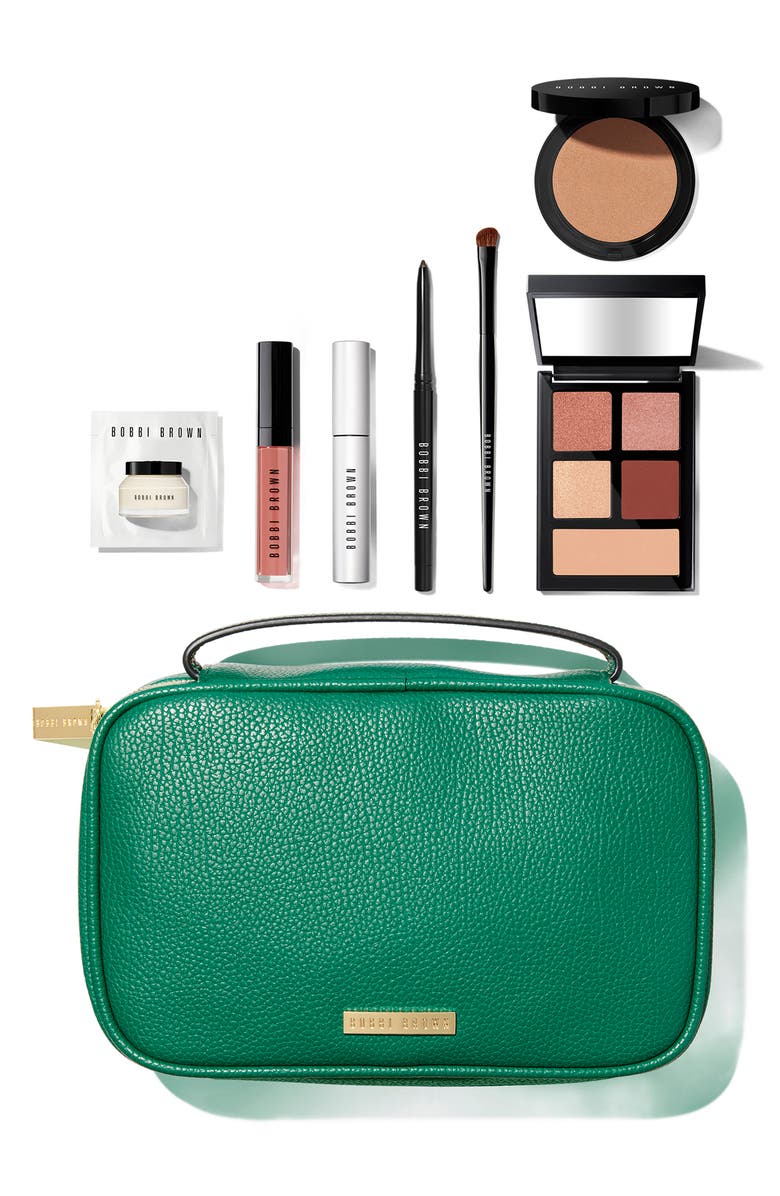 Holiday Wish List Deluxe Collection ($99.00) $69.00
Classic and essentials items that are perfect for everyday use that come in this handy makeup bag that you can throw in your bag and be good to go.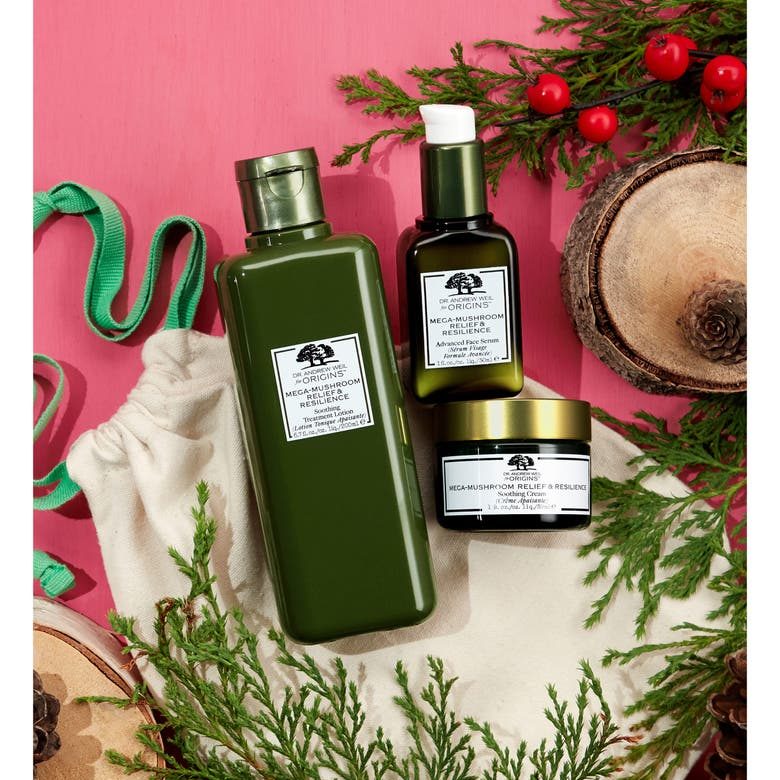 Soothing Delights Mega-Mushroom Skin Calmers Set ($79.00) $47.40

Ideal for irritated skin, this trio is infused with the goodness of mushrooms to soothe and calm the skin.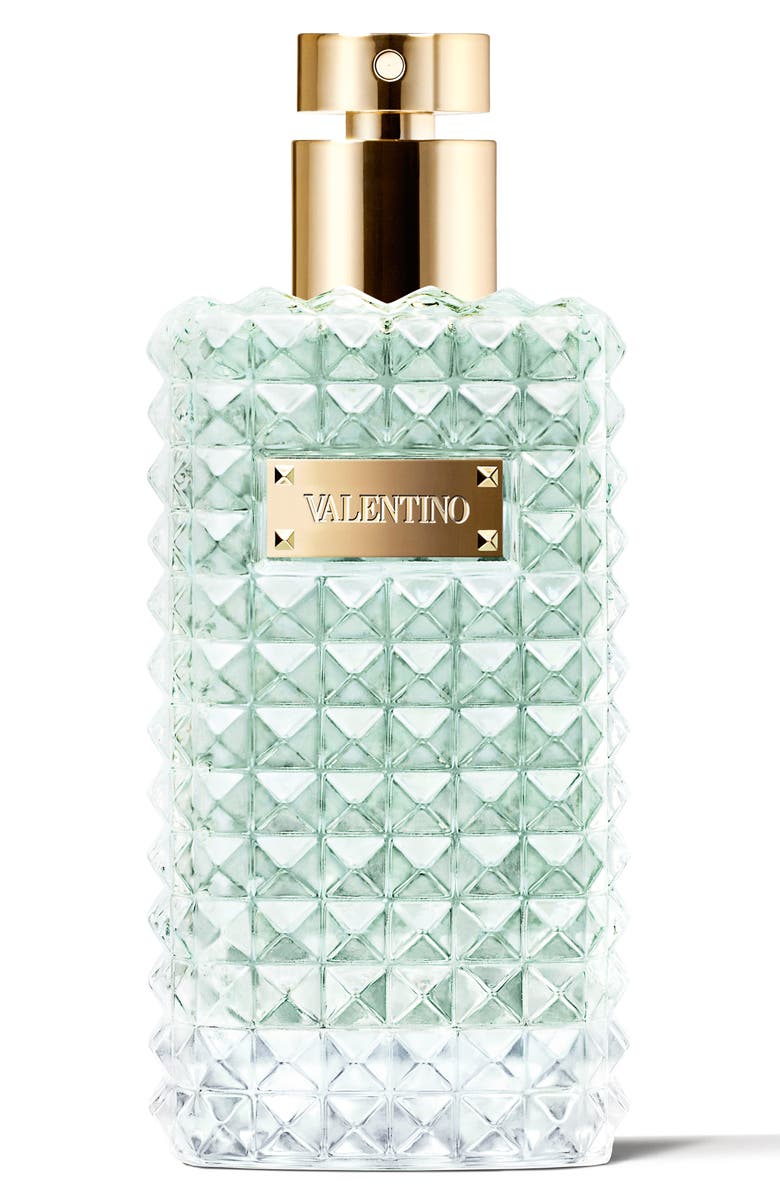 Donna Rosa Verde Eau de Toilette ($135.00) $81.00

Divine scent with floral notes in a stunning bottle that deserves a prime spot on your vanity.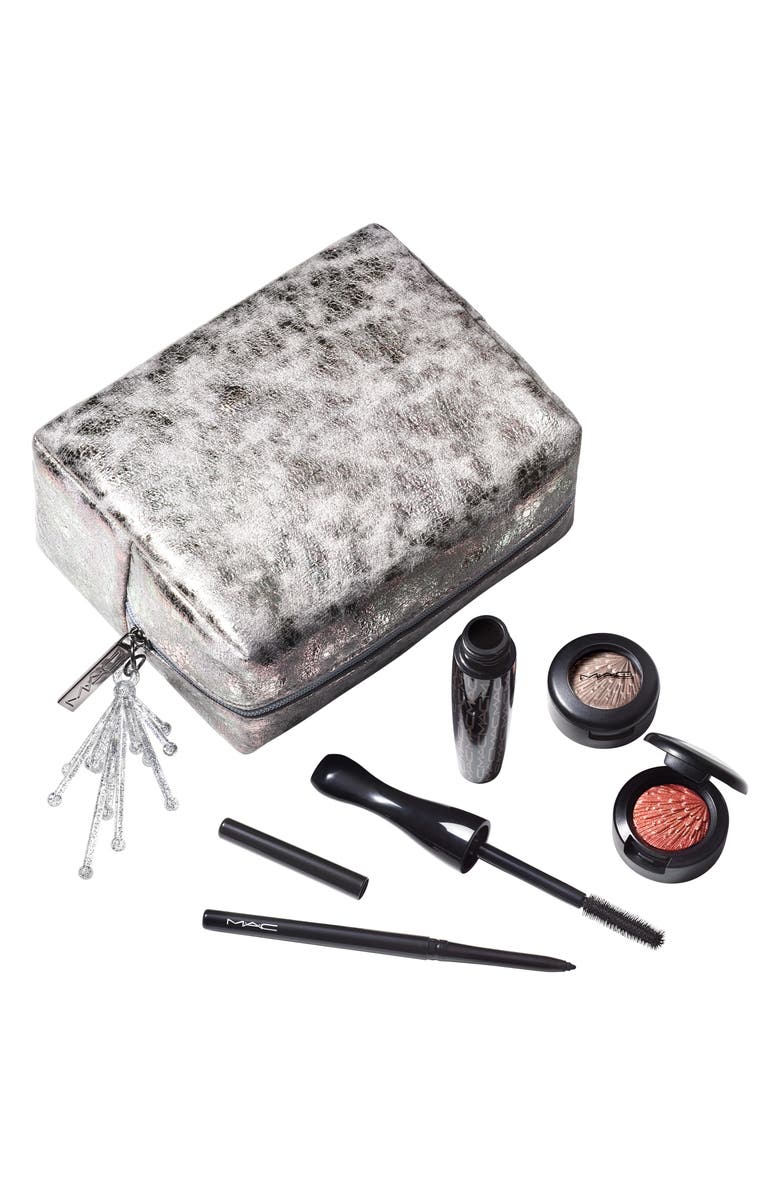 MAC Fireworked Wow Factor Eye Kit (Limited Edition) ($39.50) $29.63

A crowd favorite, limited edition compact eye kit with an array of essential beauty items for the eyes that will help you celebrate the holidays in style.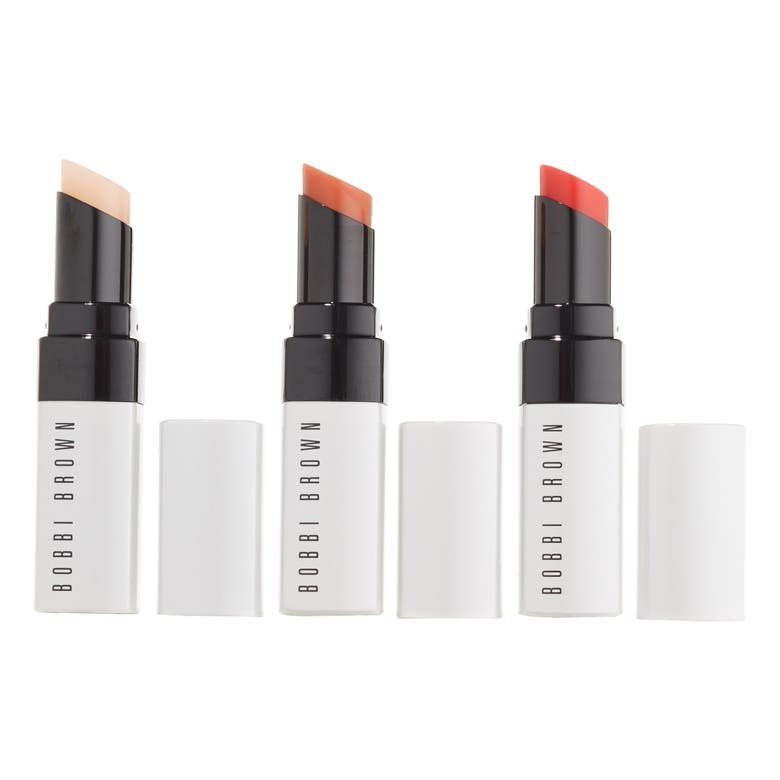 Sheer Indulgence Extra Lip Tint Trio ($58.00) $39.00

Set of three lip tints with major moisturization that's an absolute must have for this time of the year.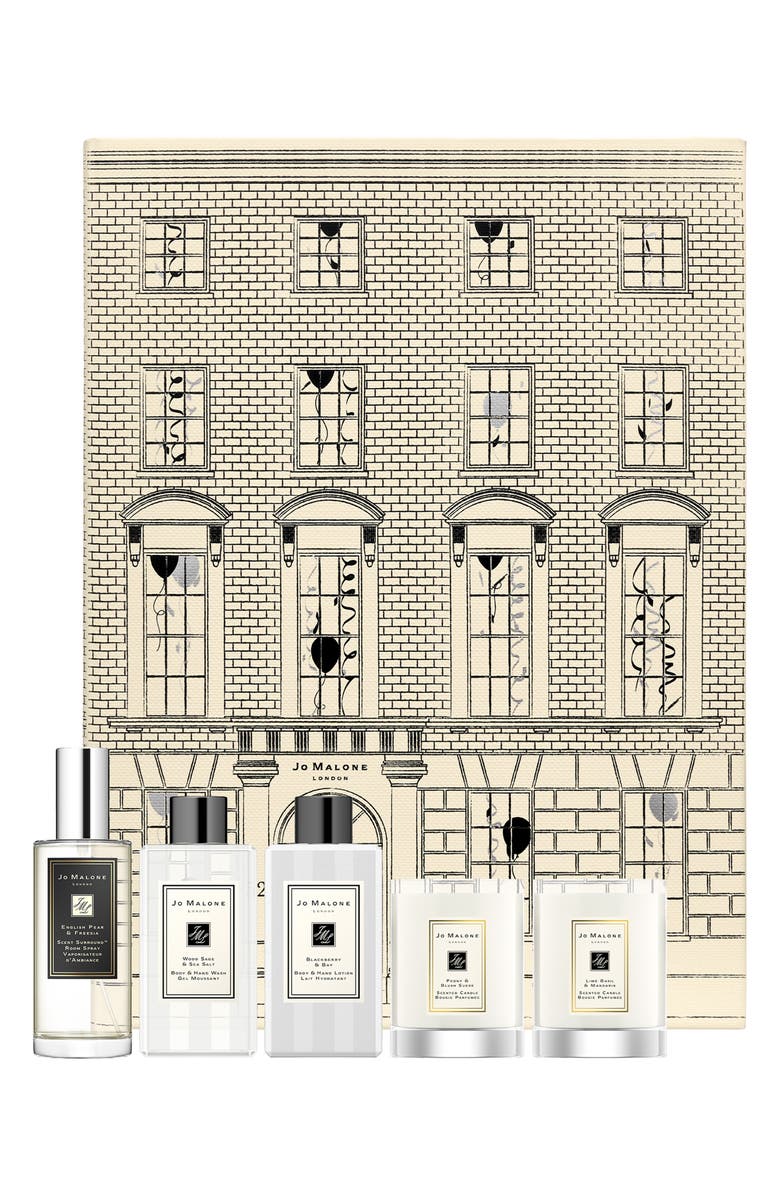 Home Fragrance Set ($210.00) $185.00

Perfect for gifting with its festive packaging, this set features five gorgeous scents to turn any living space into a blissful abode.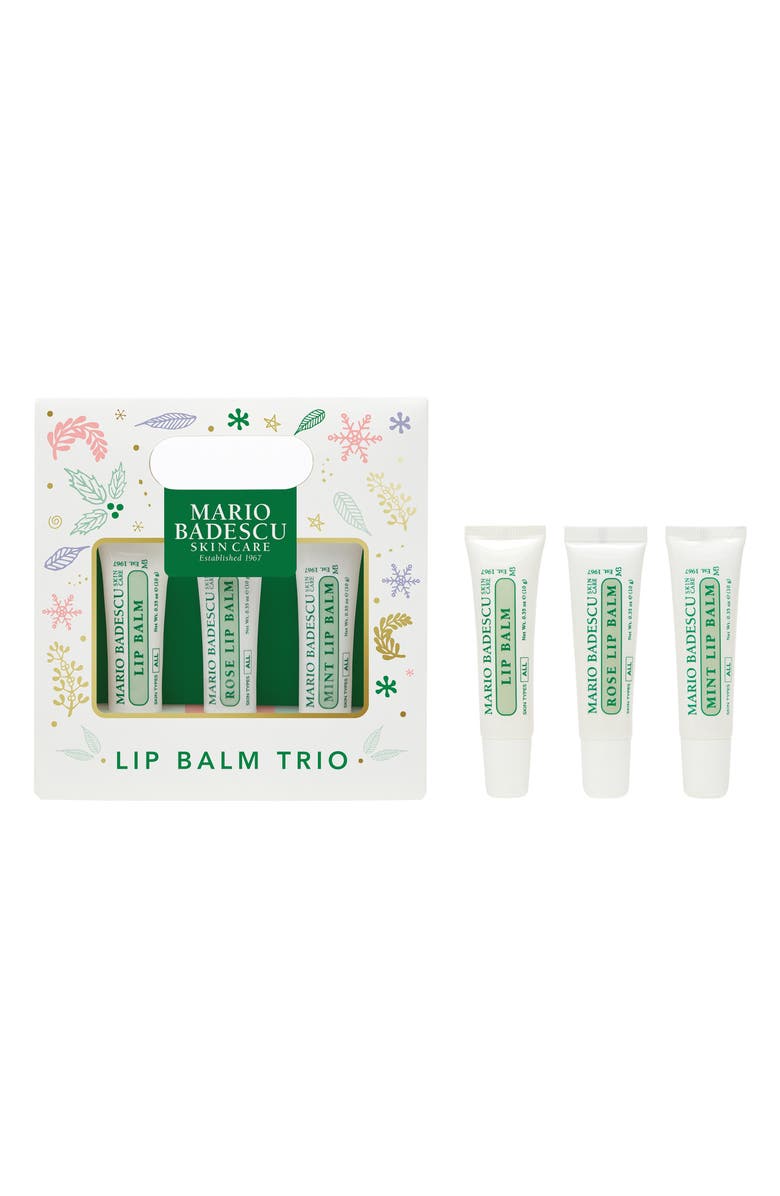 A must-have lip balm trio with insane moisture and a flush of color that will quickly become a favorite.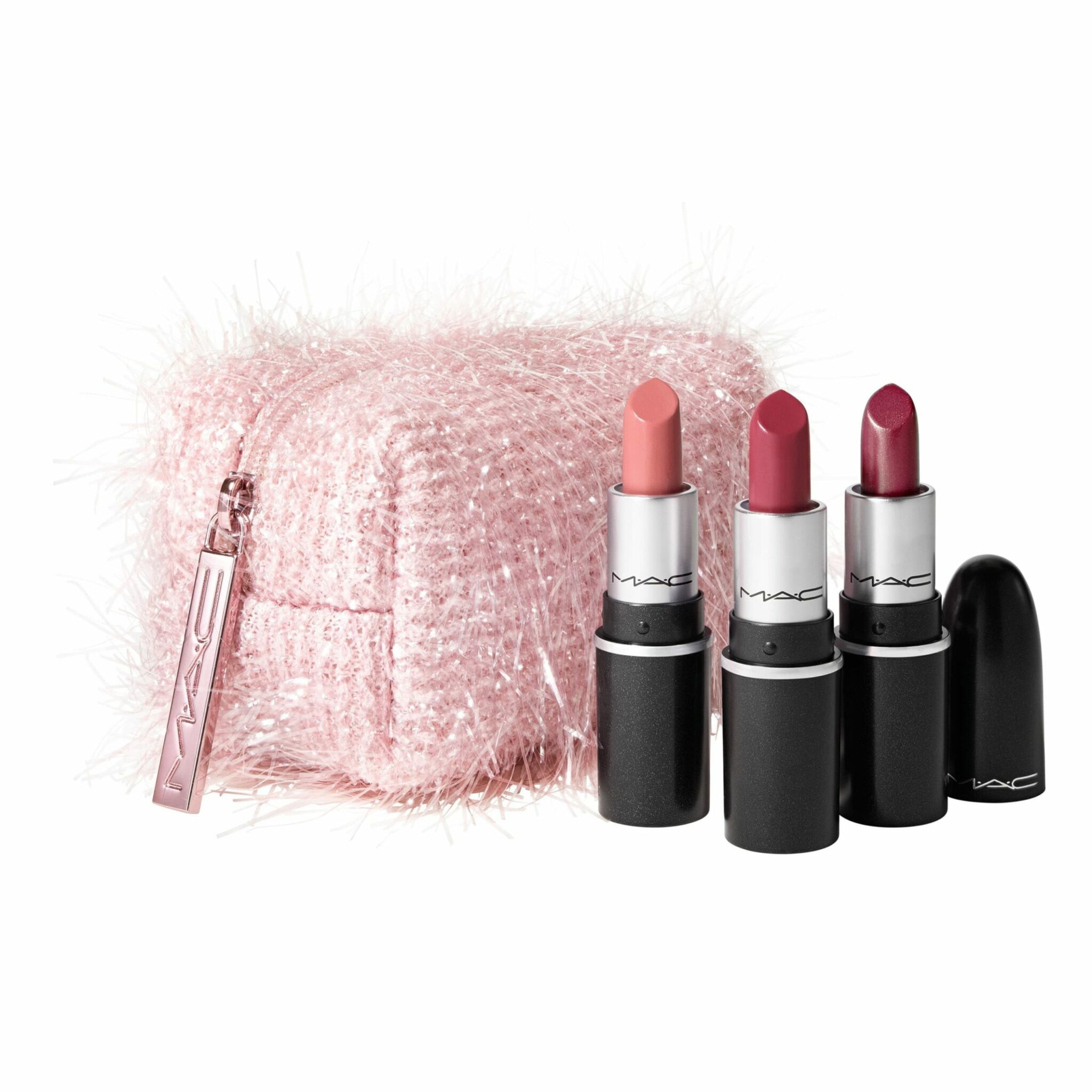 MAC Fireworked Like A Charm Mini Lipstick Kit ($29.50) $22.13
Limited edition set of mini lipsticks that you can throw in your bag with the three most versatile shades including a nude, red, and pink.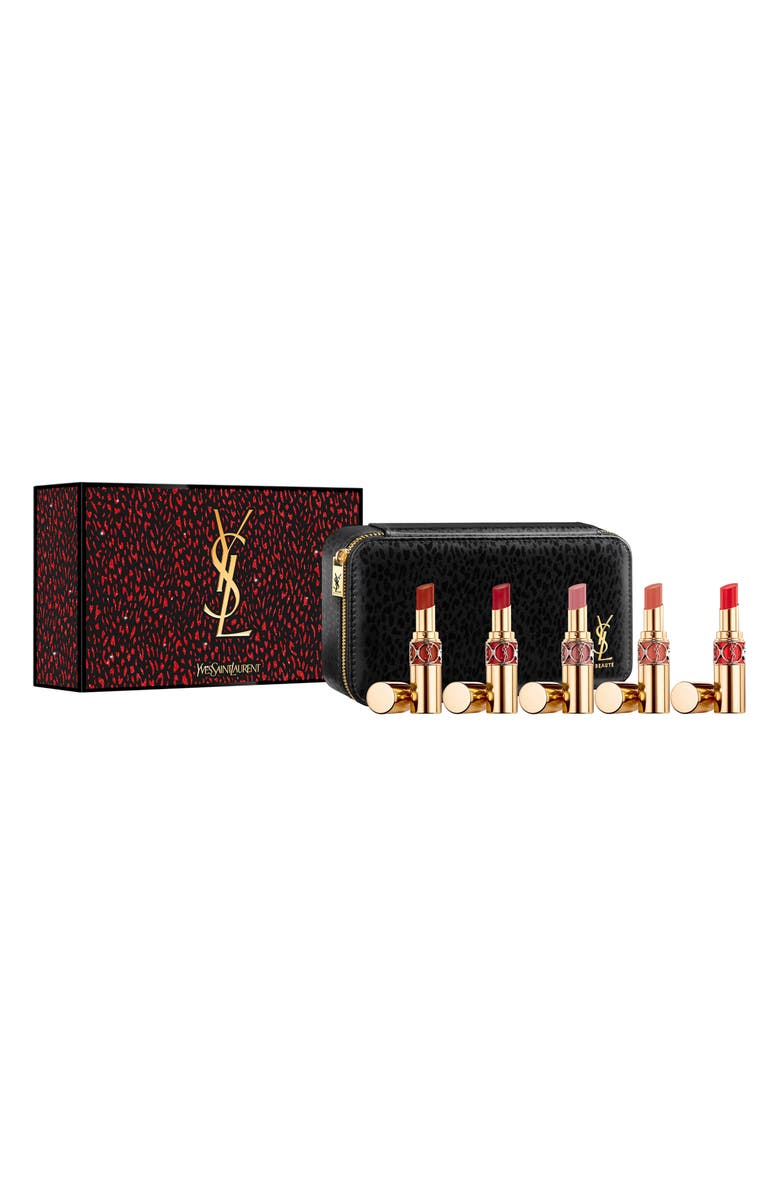 Rogue Volupte Shine Lipstick Set ($160.00) $112.00

Intoxicating and feminine lipstick shades with makeup bag that will turn all eyes on you.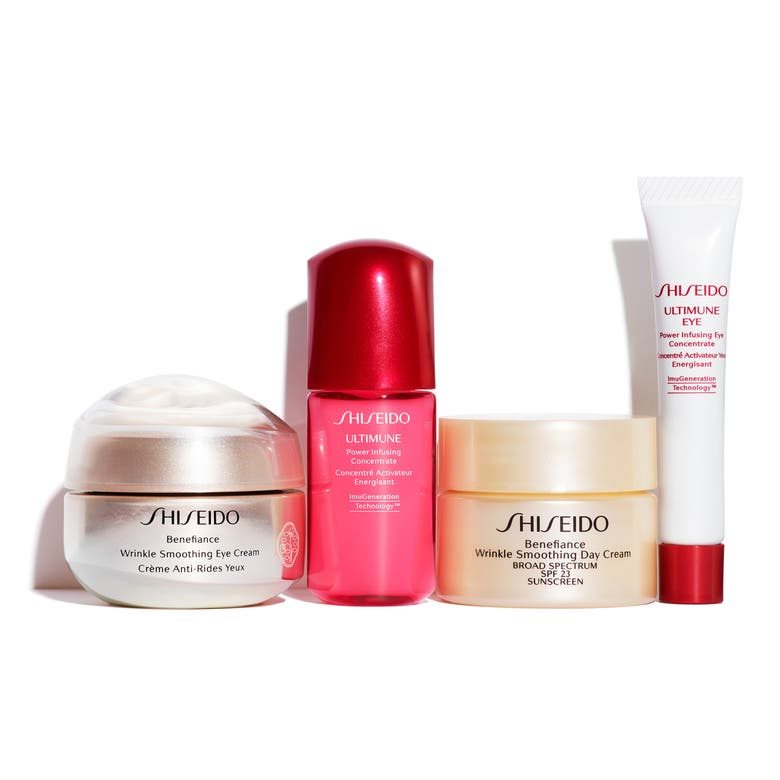 Benefiance Velvety Eye Delights Set ($70.00) $49.00

Give your under-eyes premium care with this set of smoothing eye treatments.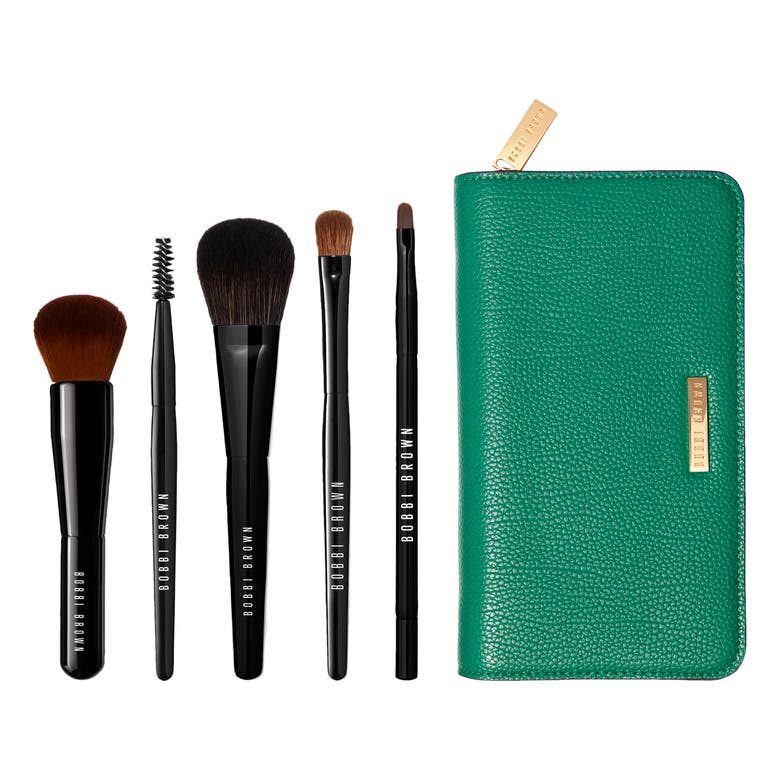 The Essential Travel Size Brush Kit ($115.00) $79.00

All your favorite, essential brushes packed in an adorable pouch that you can easily take with you everywhere.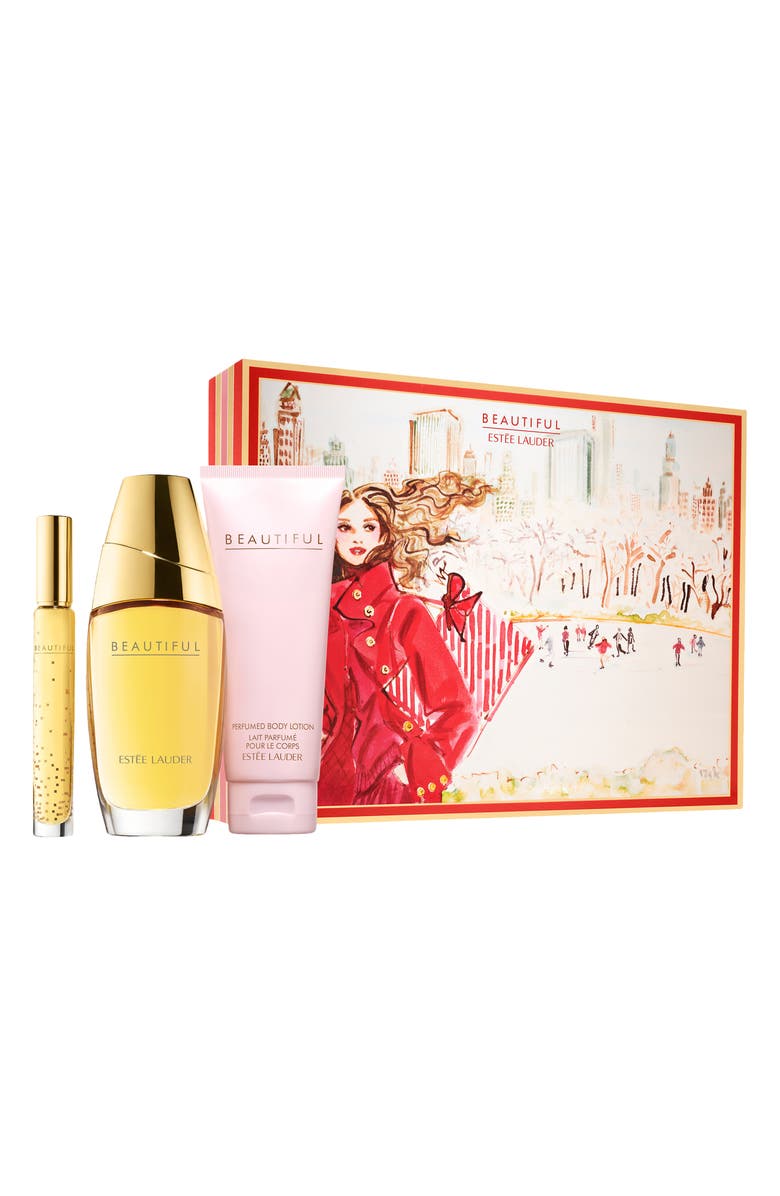 Eau de Parfum Set ($86.00) $60.20

The brand's most famed fragrance sprays and a body lotion that aim to make your holiday season as smooth and beautiful as possible.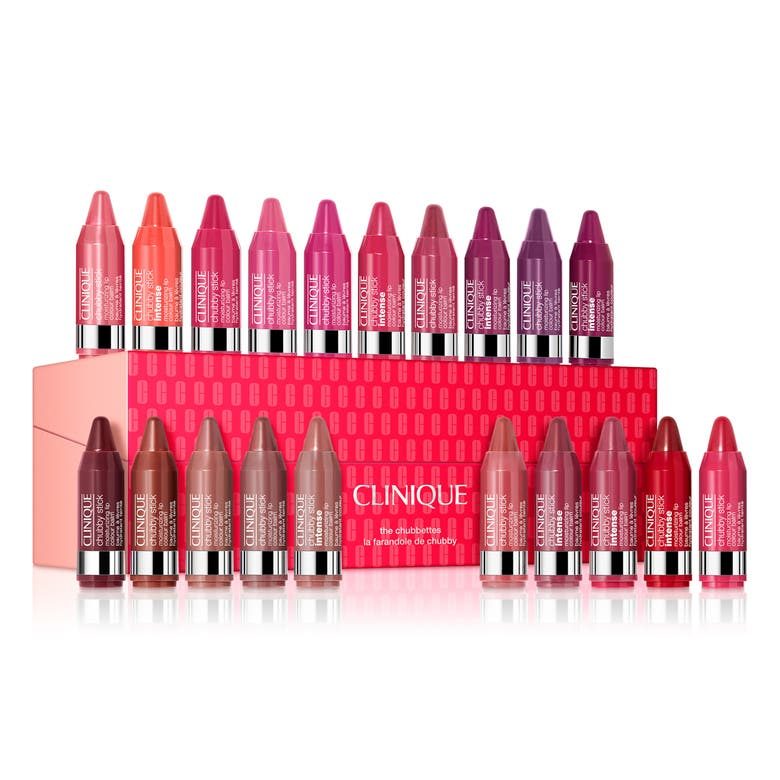 The Chubettes Mini Chubby Stick Lip Color Set ($49.50) $34.65

20 shades of mini chubby slip colors that has every shade you could possibly need.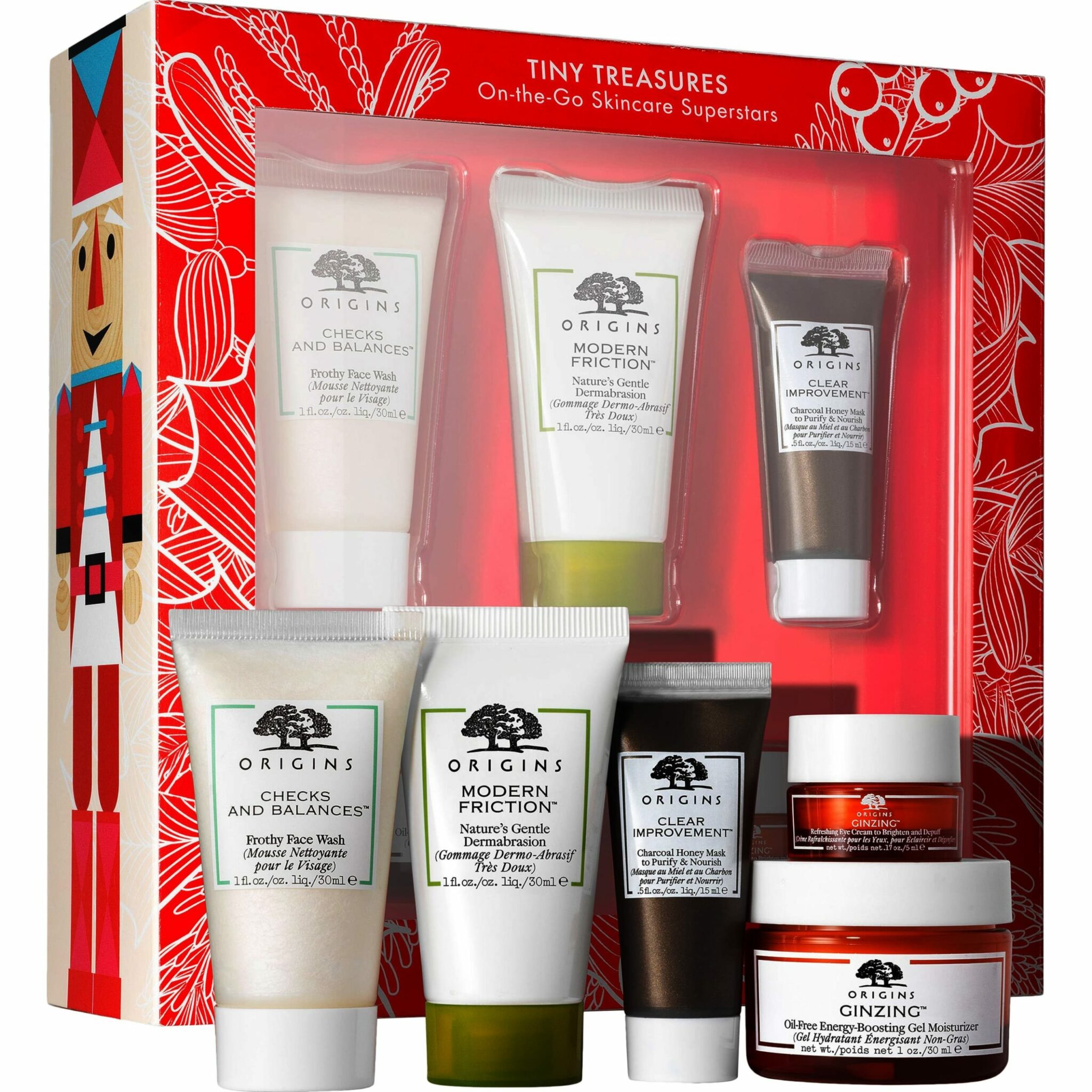 Tiny Treasures Travel Size Skin Care Set ($35.00) $21.00

Key skincare essentials that you absolutely need including a cleanser, moisturizer, eye cream, and exfoliator that's perfect to carry while travelling.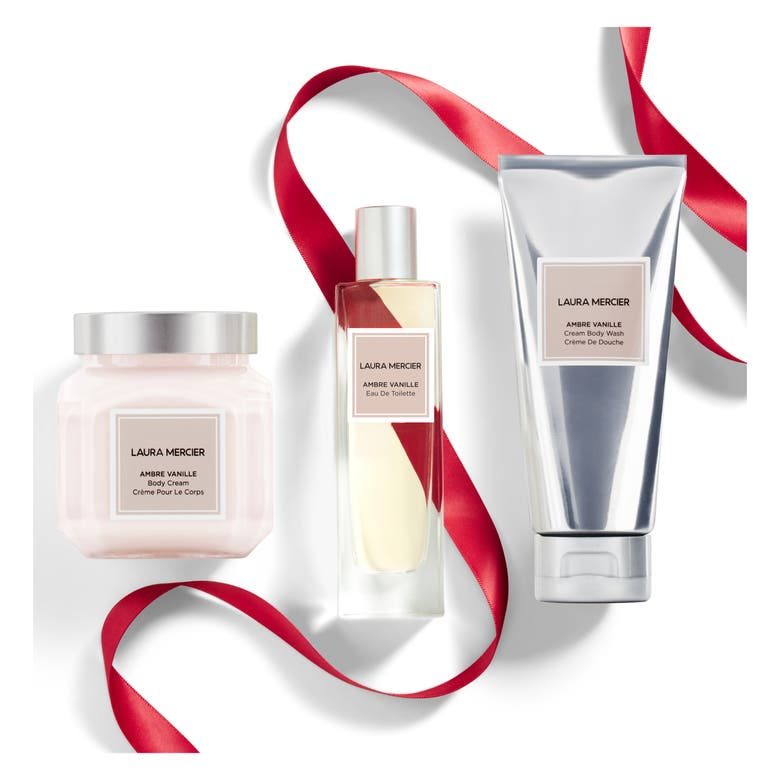 Luxe Indulgence Ambre Vanille Body Set ($95.00) $67.00

Indulge your body in this delicious vanilla scented set of cream, wash and perfume that you will fall in love with.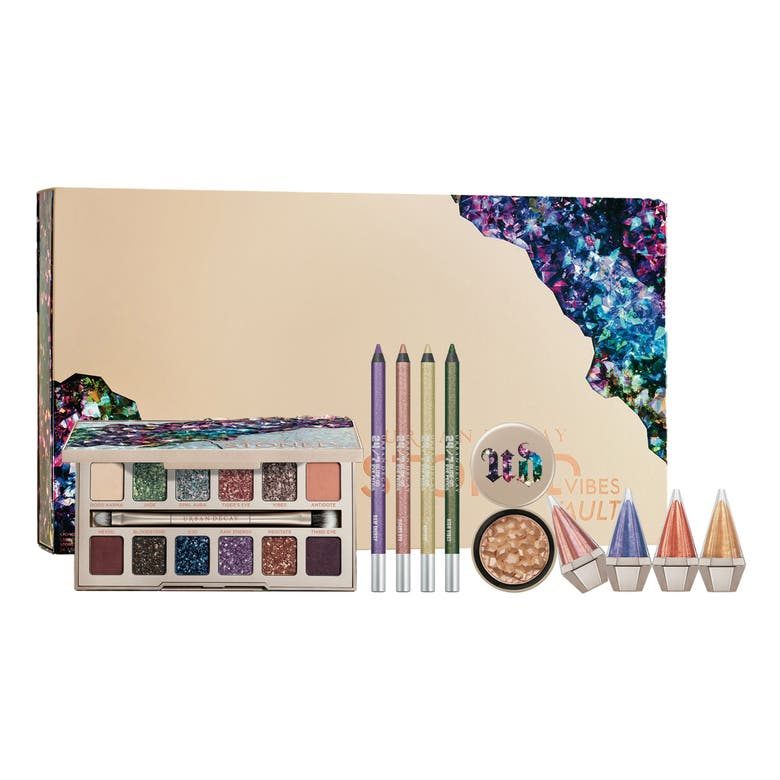 Stoned Vibes Vault Set ($195.00) $97.50

10-piece set of gemstone inspired makeup that is as striking as real crystals and stones.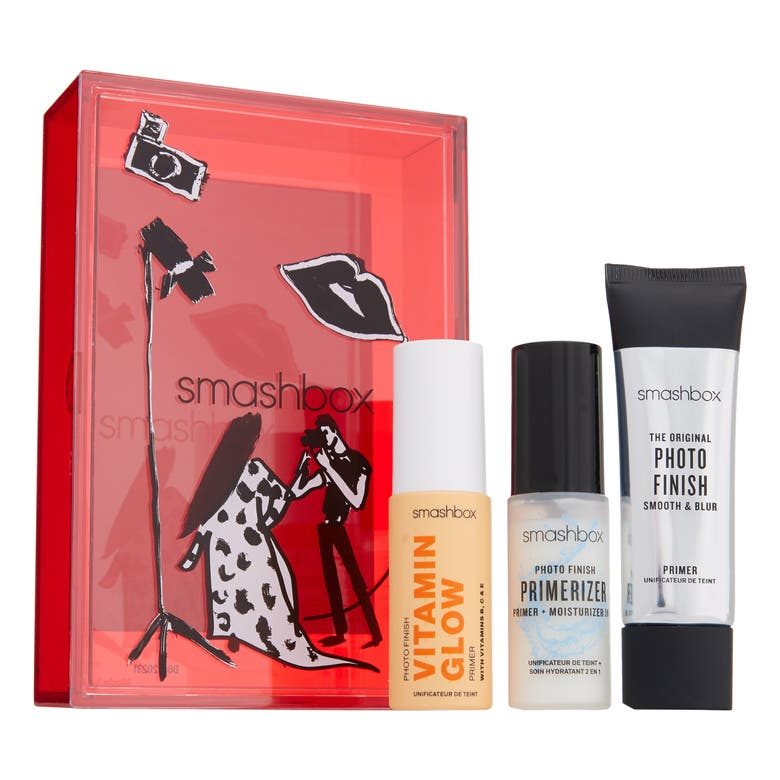 Travel Size Photo Finish Primer Set ($25.00) $12.50

Give yourself a flawless base with this trio of photo-ready priming set that smoothens the skin.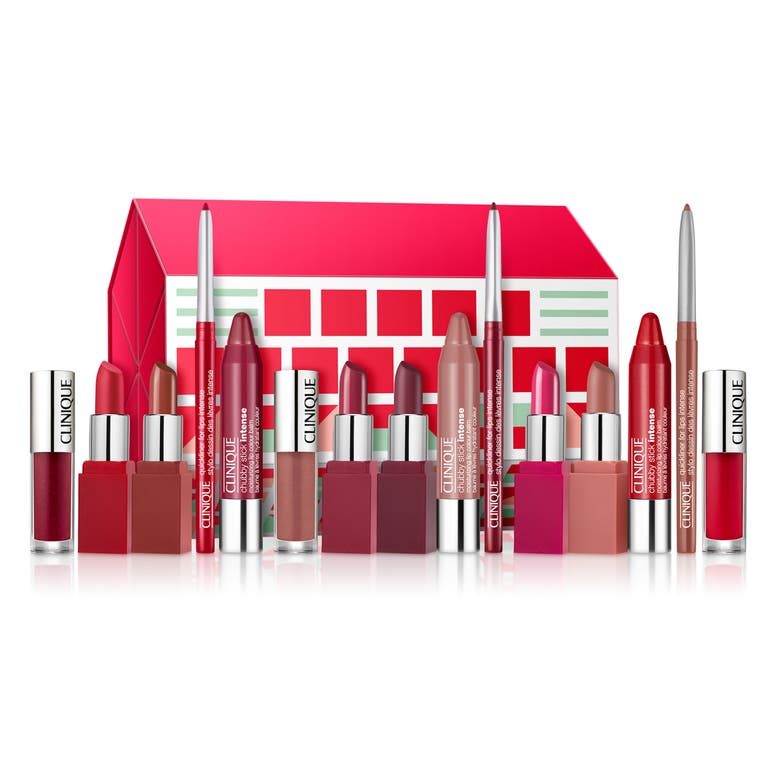 Ultimate Lip Roll Out Set ($49.50) $34.65
15 of the brands most iconic lip products set in gift-worthy packaging.
Up Next: Have a merry Christmas with makeup, skincare, and fragrance gifts under $100