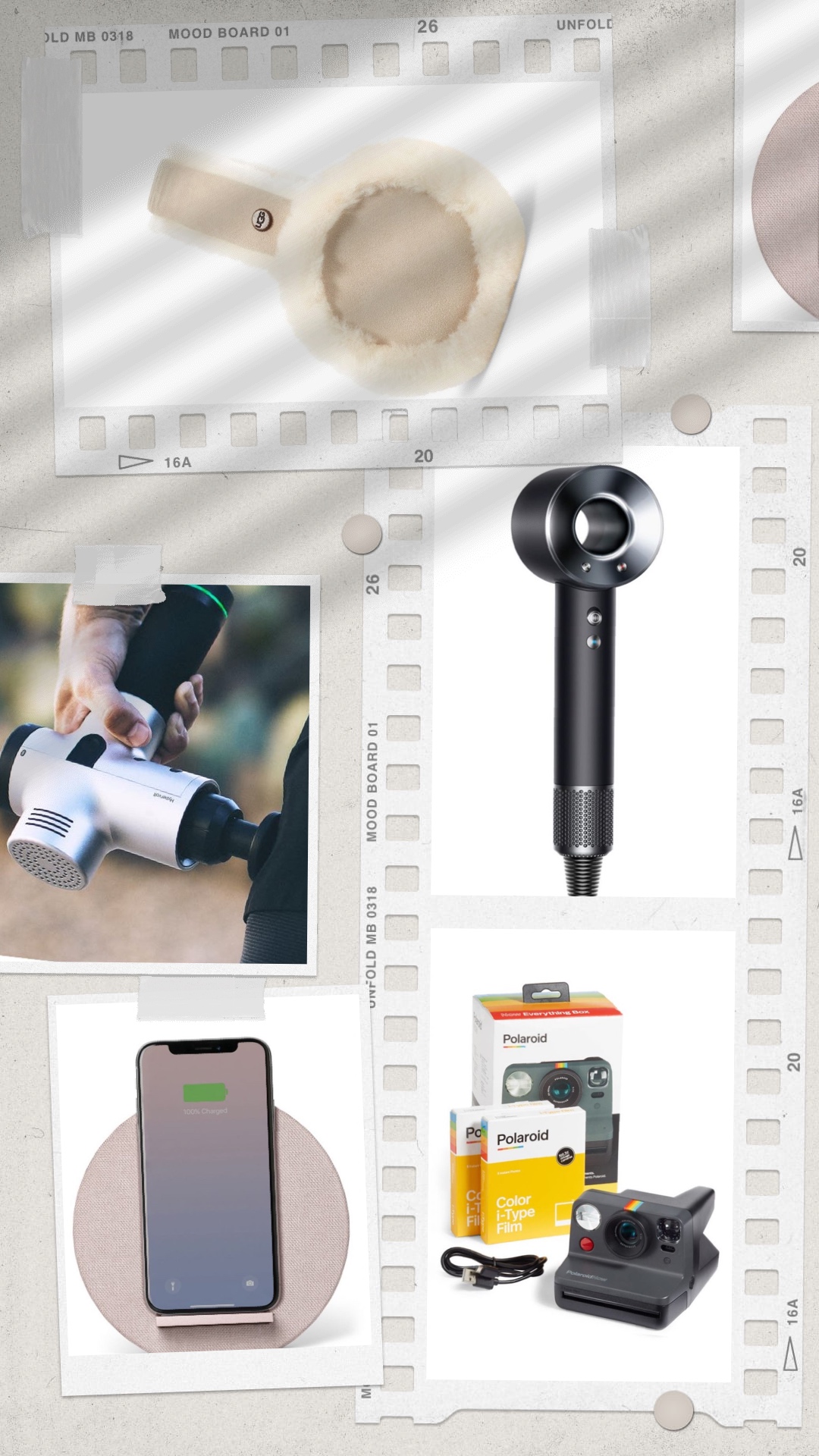 Sure, gift shopping can be insanely stressful and put some real pressure on you. But the joy you get from treating your loved ones is far too fulfilling to pass up. To ease this process, we've put together 12 gifts that you can give anyone. From the classmate you have to get a secret Santa gift for to your beloved in-laws, we've compiled an all-inclusive list. How did we nail it? We diligently looked for 3 parameters in each gift. The first is demand – we found the most searched and most bought items this season. The second is usefulness – we read plenty of reviews and tested the efficiency of the products. Third, we carefully chose products from varied categories to satisfy different interests. And voila! Here you have it. Scroll down to find holiday gifts for every loved one in your life.
North Bondi Eau De Parfum & Body Crème Kit ($45.00)
A limited edition duo that includes a luscious body cream and the best selling North Bondi Eau de Parfum that will color you with a sweet, flowery fragrance.
Holiday Sips 3-Piece Candy Bento Box ($28.00) $21.00
Who doesn't love indulging in candy, especially during the holidays? This adorable bento box holds sugary treats within a festive themed box.
"Hygge" is a Danish word that means togetherness and that's exactly what this game will do. Enjoy the festivities cuddled up with your friends and family while playing this interesting game that'll make it a fun filled time.
Supersonic™ Hair Dryer ($399.00)
Dry your hair without damage with this supersonic hair dryer that leaves your locks with a glossy sheen.
Hypervolt Bluetooth® Percussion Massage Device ($349.00) $279.00
This cordless massager is ideal to relieve muscle tension, stiffness and soreness while improving blood circulation.
Mason Digital Picture Frame ($199.99) $169.00
Tech savvy photo frame that displays your fondest memories captured on your smartphone.
Collection Genuine Shearling Bluetooth® Earmuffs ($115.00)
Bluetooth enabled earmuffs made from genuine shearling that keep you insanely cozy while enjoying your favorite podcasts and music.
Smart diffuser that's Wi-Fi enabled and leaves your home always smelling fresh and serene.
A complete set that contains everything you need to start capturing cherished moments.
It's the Balm Full Size Set ($25.00) $20.00
Don't let the season dry out your lips. This set contains four full size lip balms that make for the best stocking stuffers.
My Life Story – So Far ($30.00)
For those fond of the written word, this journal will be a great friend to record all your thoughts and experiences.
Dock Wireless Charger ($69.99)
Easily charge your phone with this charging dock with sleek and timeless.design.
Up Next: Gift Guide 2020 – The Best 11 Gifts For Relaxation & Self Care