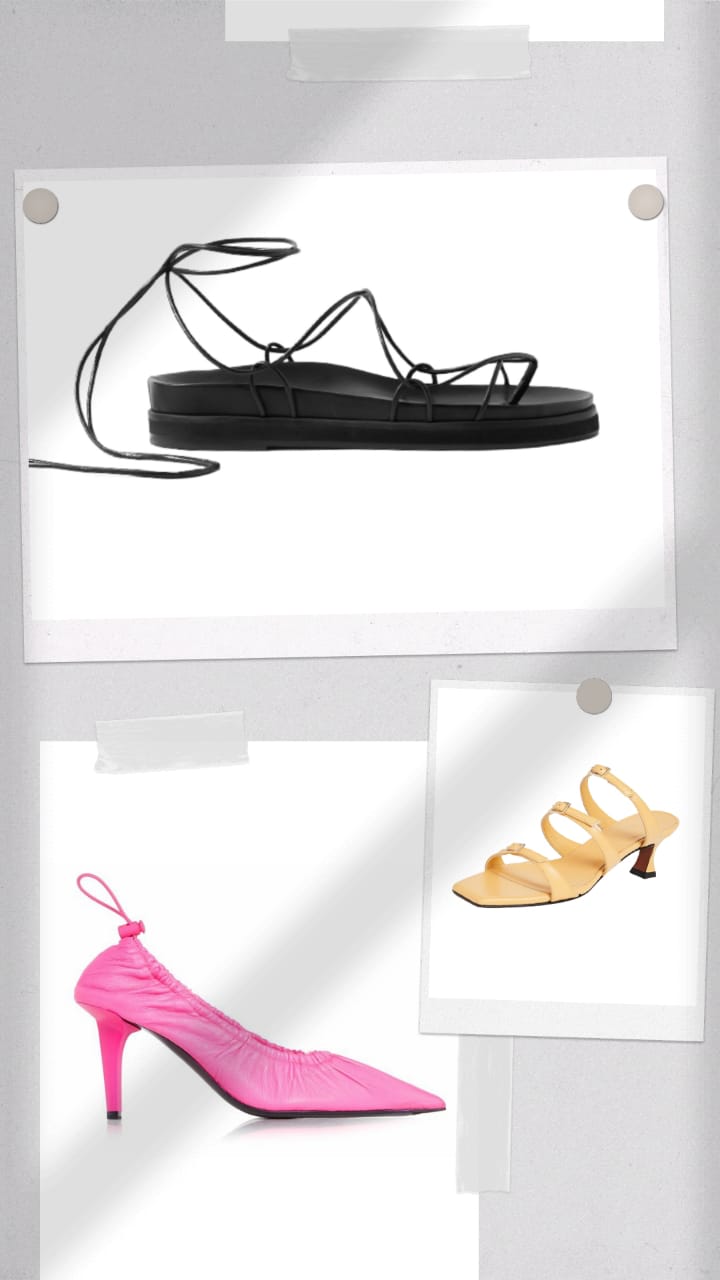 With warm weather comes the need for new sandals. Even though your closet must be deluged with footwear, the quest for more is never-ending – we know that. After spending time with fuzzy slippers for almost a year, it's time when you level up your footwear game with the trendy yet comfy sandals of the season. So, here we have combed out the best summer sandals that are suited for every re-emergence occasion. The cool look and laid-back vibe of these sandals are perfect for walking around the city.
Ahead, you'll come across cute flip-flops, leather knife sandals, and whatnot! So, come on and get a pedicure done because it's time to flaunt your feet in the chicest way possible. Let your summer sandals be the reason for the fail-safe sartorial game.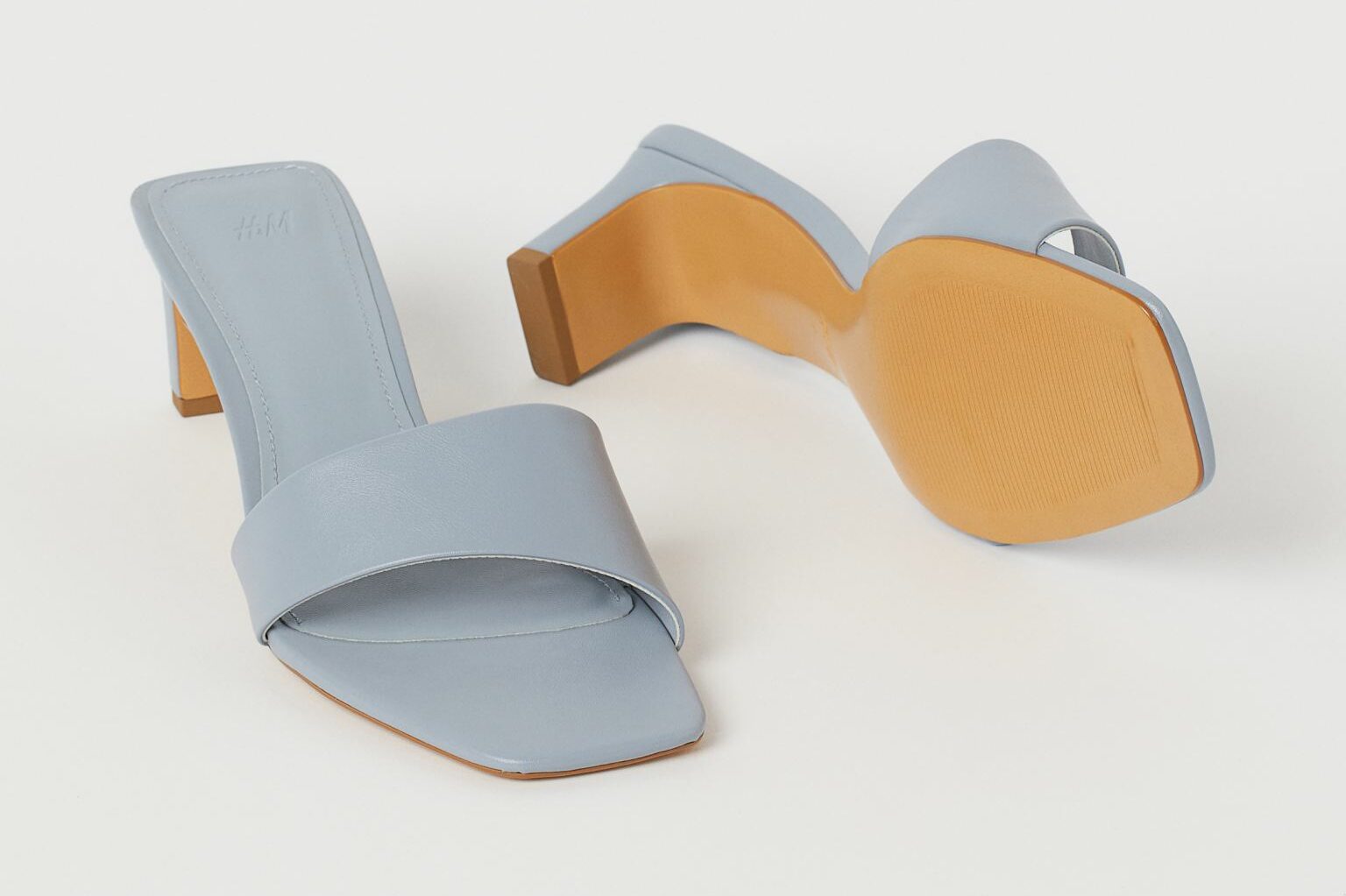 H&M Slip-on Sandals ($24.99)
Add these aesthetically pleasing sandals into your cart and wait for the fashion world to be obsessed with you. The pastel blue color and square toe design are worth the love.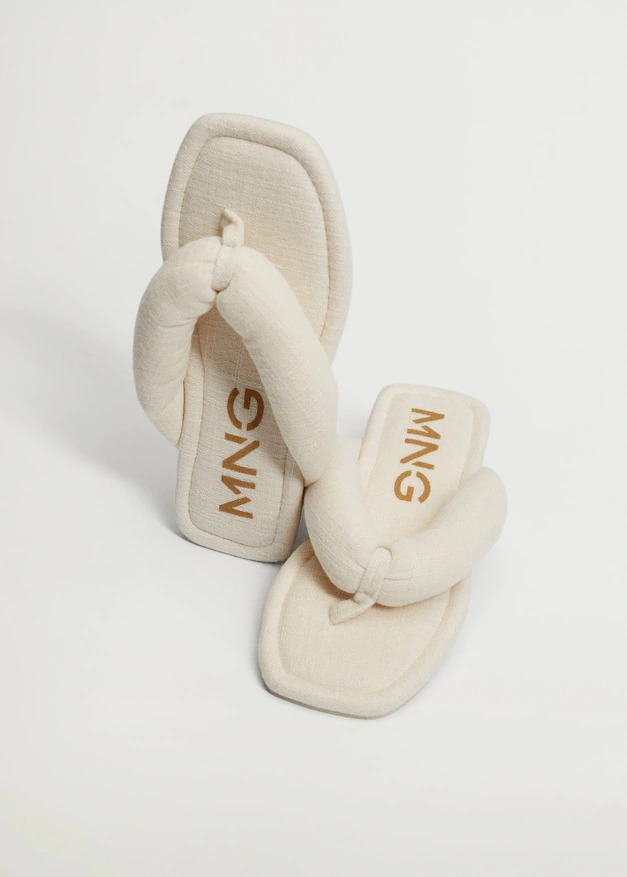 Mango Quilted cotton slippers ($39.99)
These cotton slippers are here to ensure that you stay chic and comfy at the same time. They are lightweight and made from soft cotton fabric – what more would one need?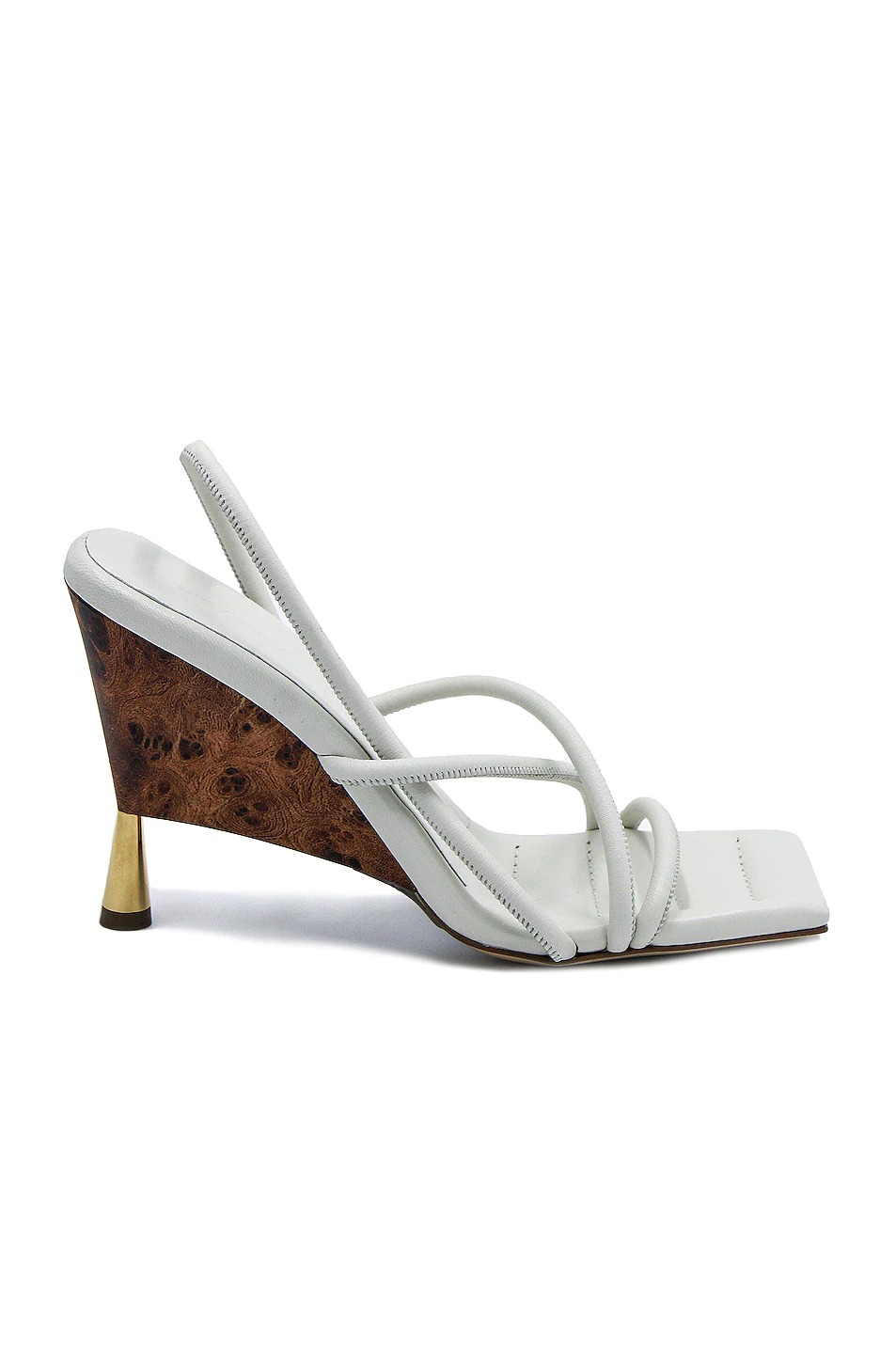 Gia/RHW Strappy Sandal ($625)
These strappy sandals are one-of-a-kind, and we are super thrilled to see you slay in them. The square toe design and grey-blueish tone of the sandals will give your outfit an instant boost.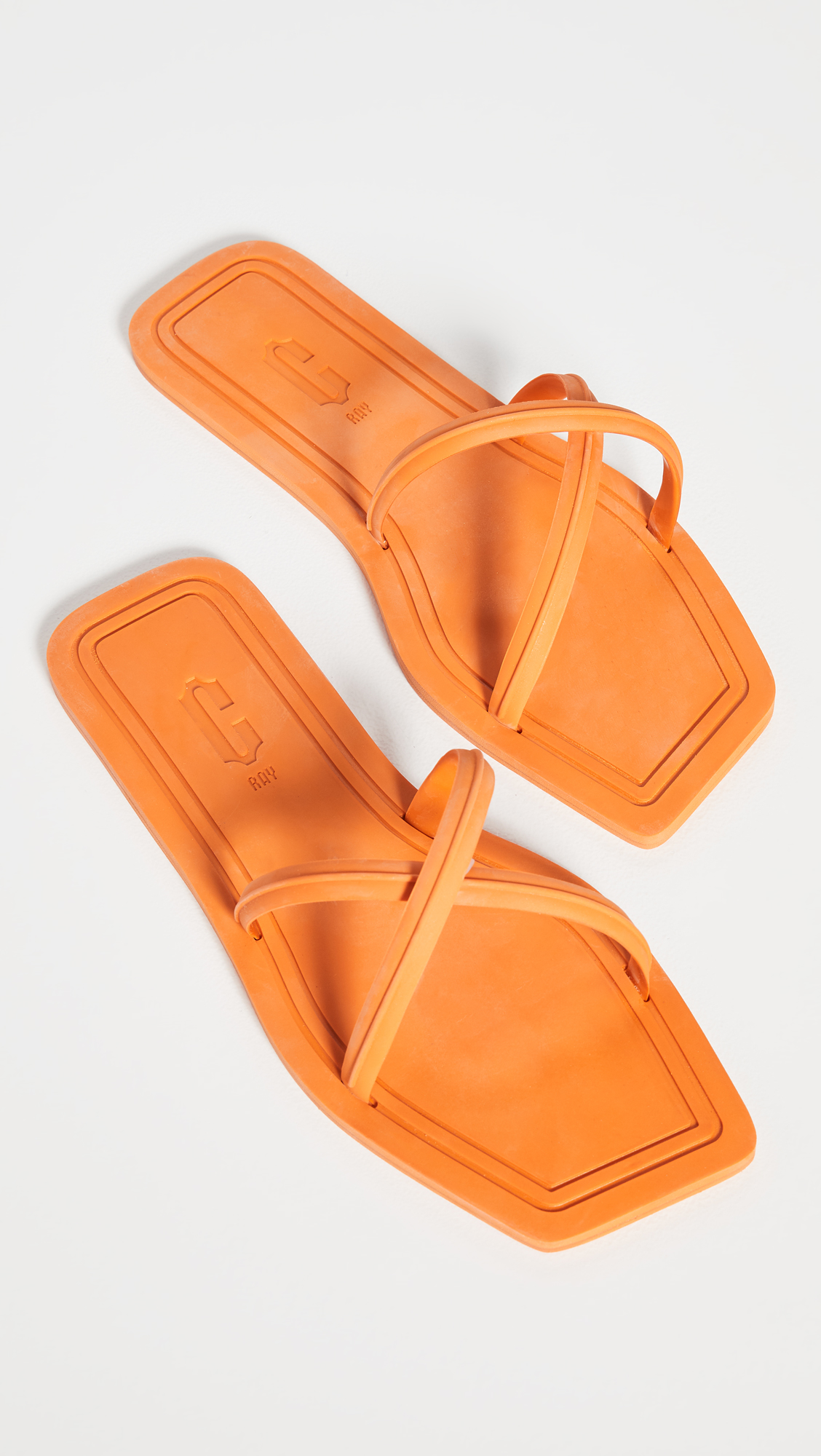 Carlotha Ray Crisscross Square Toe Slides ($175)
Time to fine-tune the entire essence of your outfit effortlessly by opting for these square-toe flat slides adorned in a vibrant tangerine hue.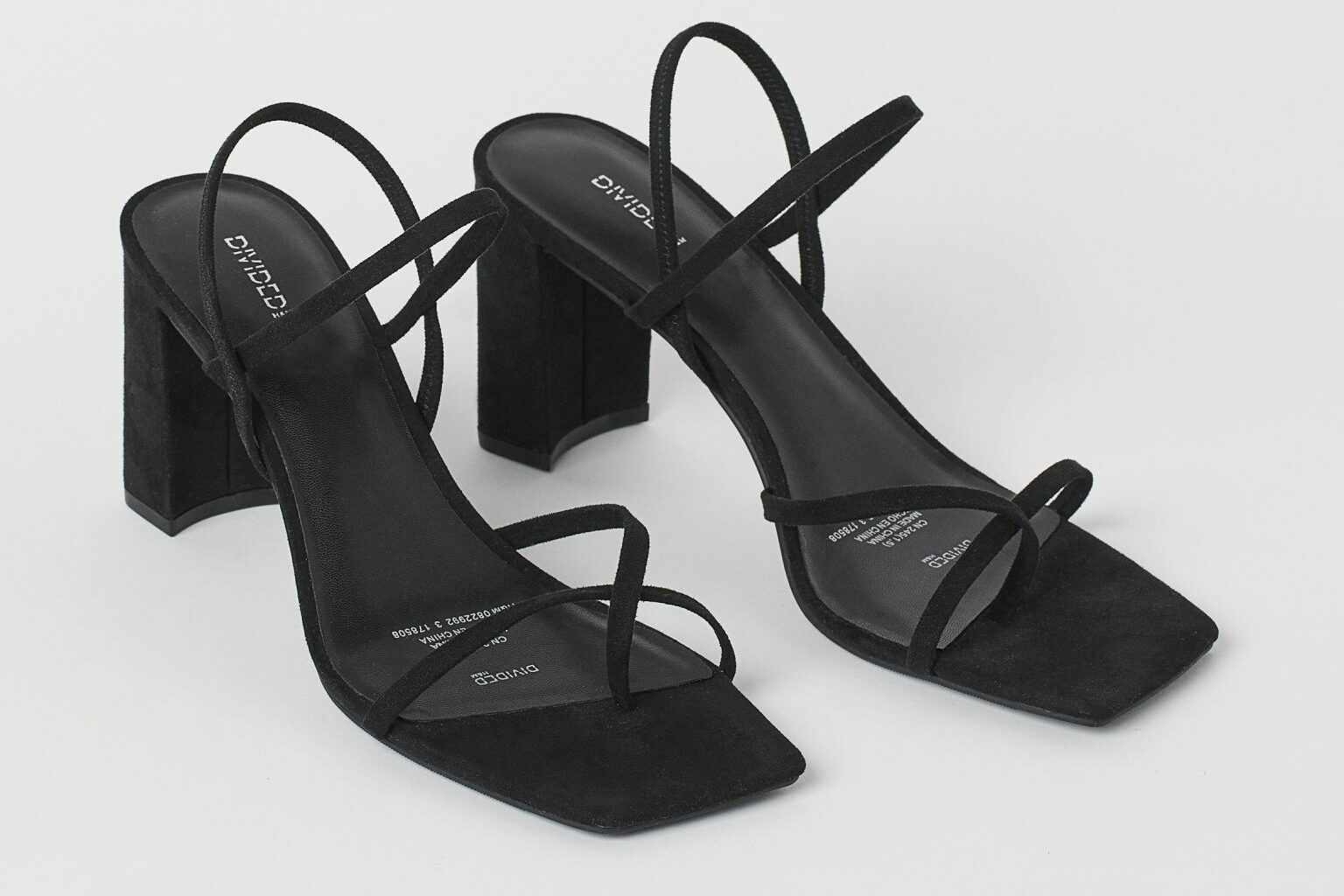 H&M Block-heeled Sandals ($24.99)
Let these sleek sandals do all the fashion talking. The block heels and strappy look of the sandals will make your outfit fail-safe.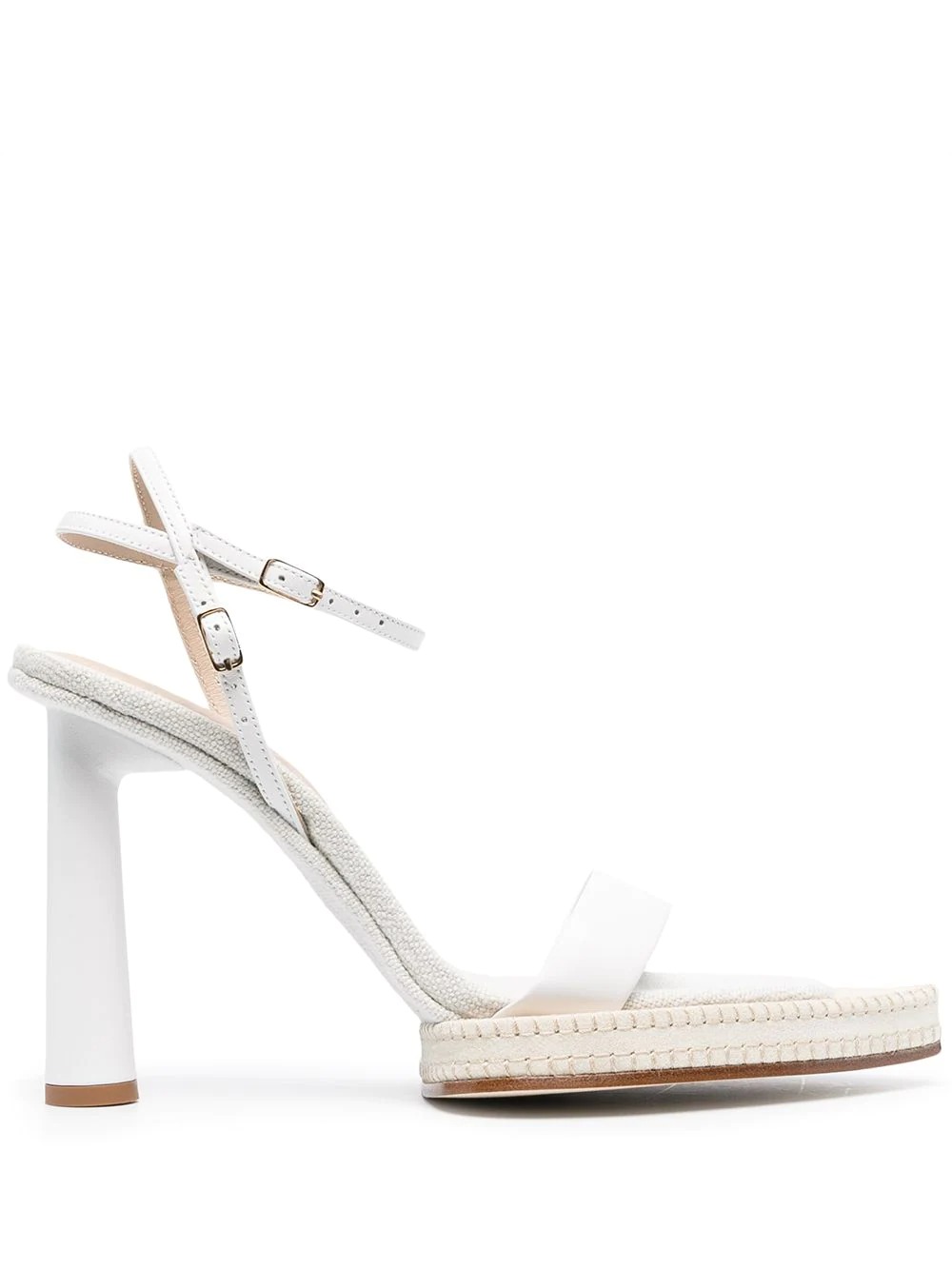 Jacquemus pointed-toe leather sandals ($730)
Time to level up your footwear game with these pointed-toe sandals. These leather sandals will exude nothing but sheer chicness into your closet.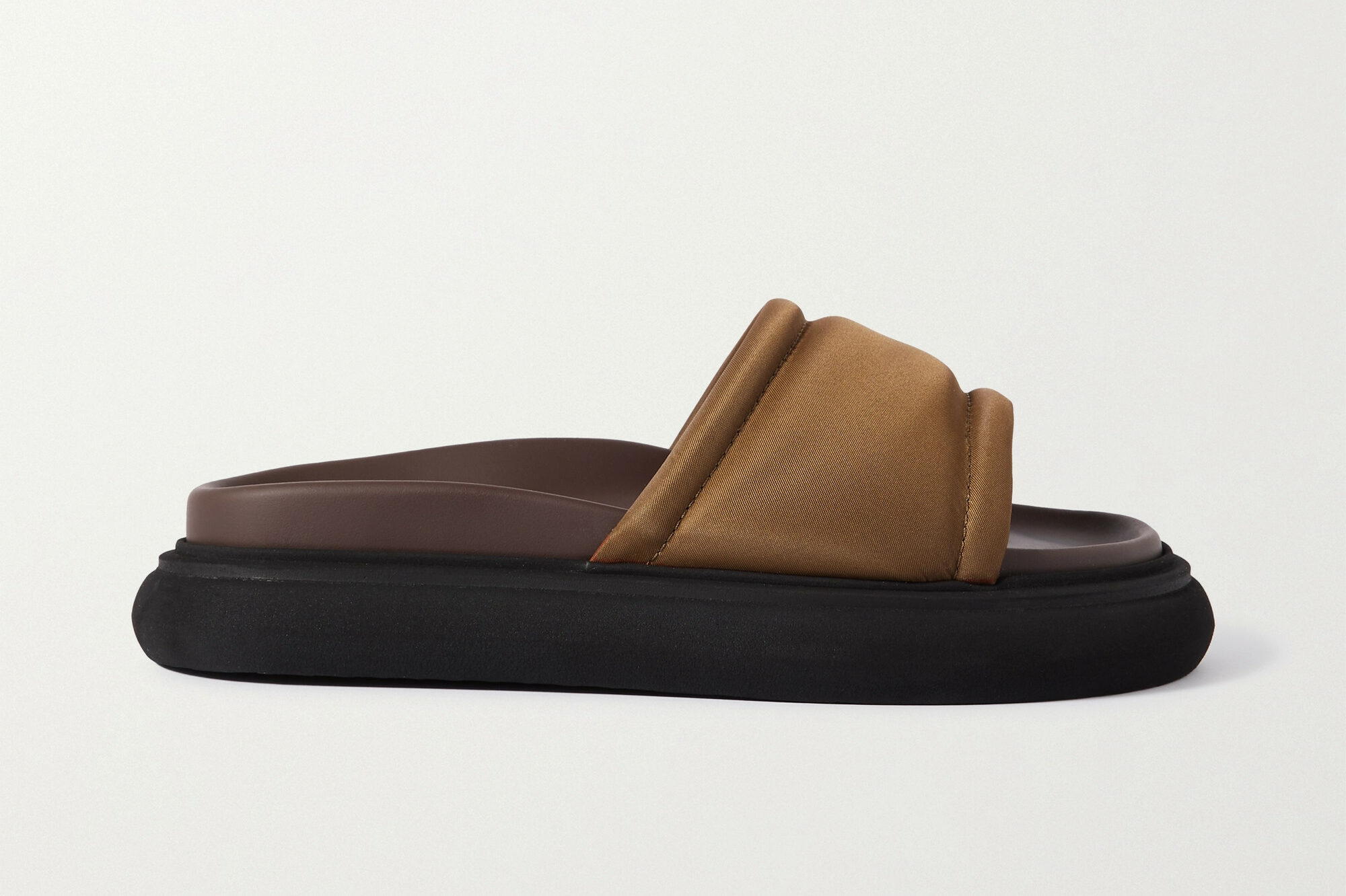 The Attico Noah satin slides ($525)
Make comfort and style walk hand-in-hand with these cutesy satin sandals. The swanky look and brown hues will never disappoint you.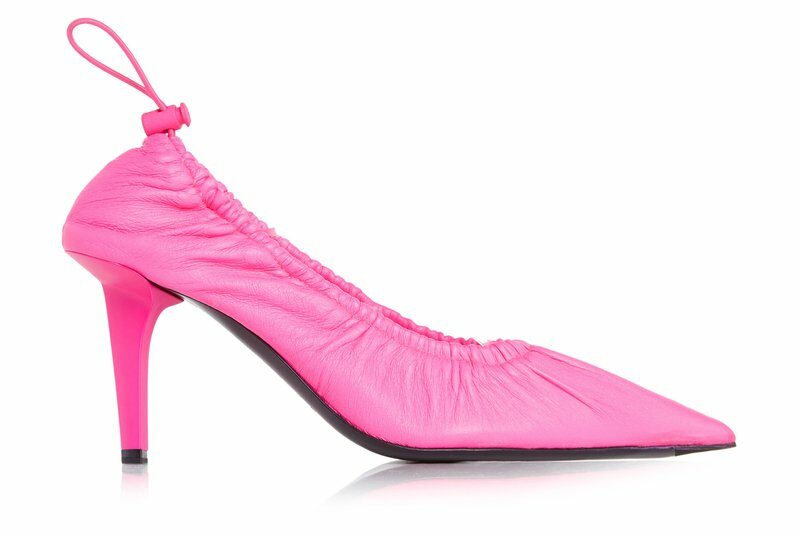 Balenciaga Scrunch Knife Leather Pumps ($795)
Time to channel your inner fashion diva with these knife leather pumps that will captivate your attention with a flattering pink color.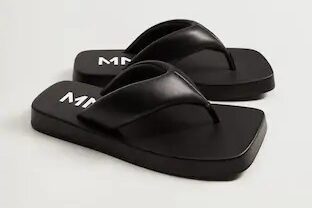 Mango Platform quilted sandals ($59.99) $39.99
From runways to street style and now to IT girls' wardrobes, flip-flops have come a long way. These platform quilted sandals are a must-have if you don't want to lag behind the trends.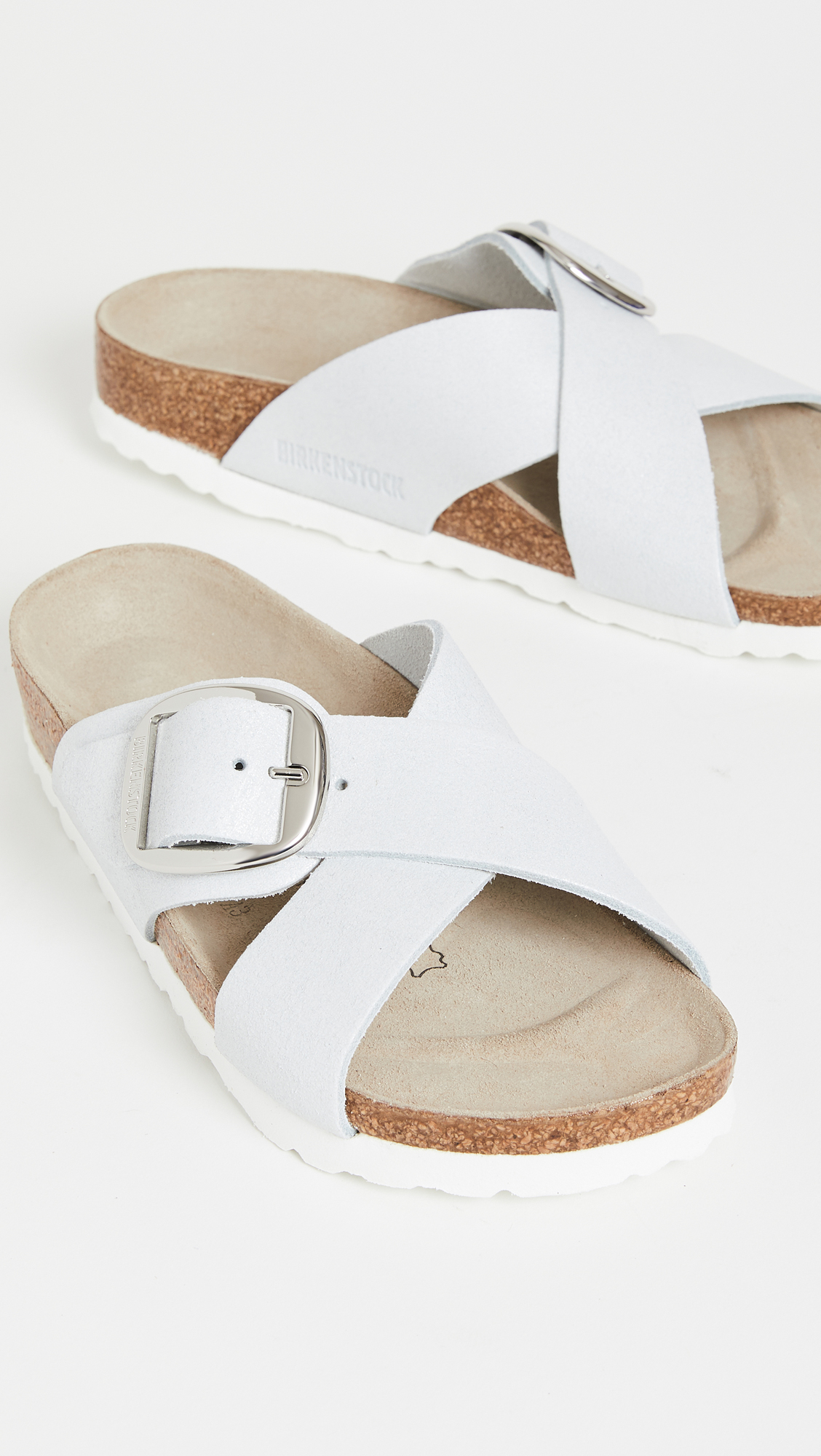 Birkenstock Siena Big Buckle Sandals ($140)
Stay comfy and chic in these sandals that are just perfect for summer. The side silver buckle over white straps on this pick will add an edgy twist to your look.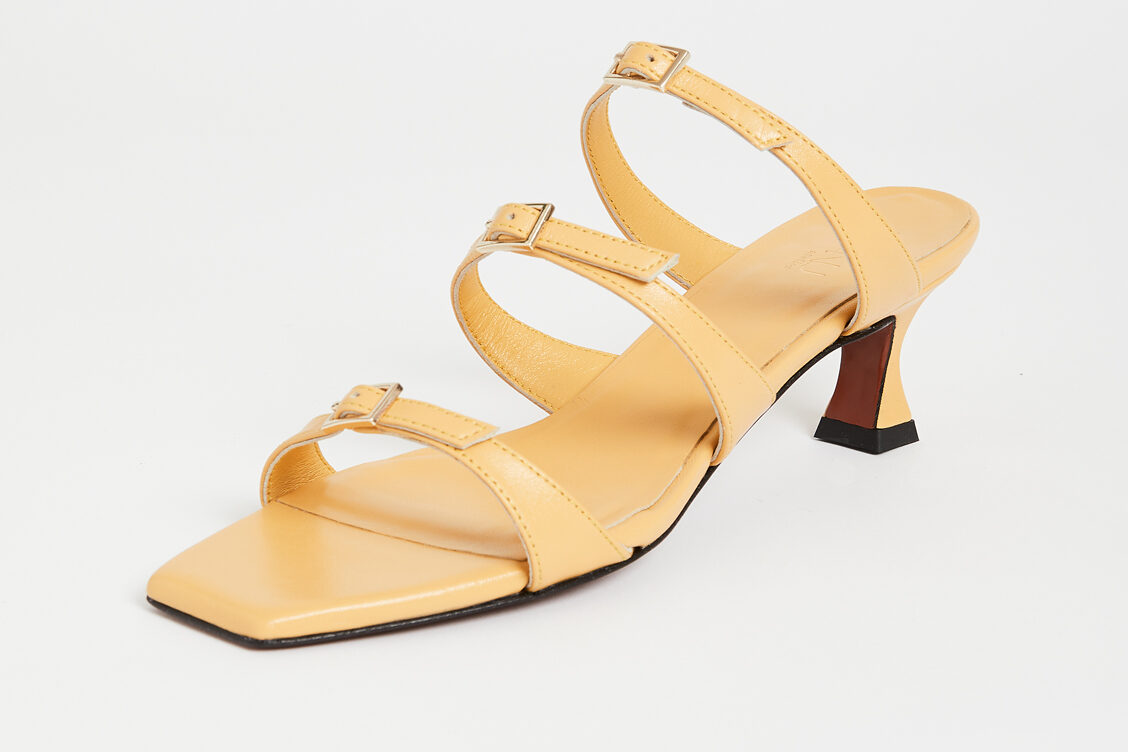 MANU Atelier Naomi Slipper Sandals ($390) $234
Put your chicest foot forward in these slipper sandals that are dipped in a buttery yellow hue (side note- the color is trending on-peak). The three-strap design with silver buckles will make you fall in love with the sandals.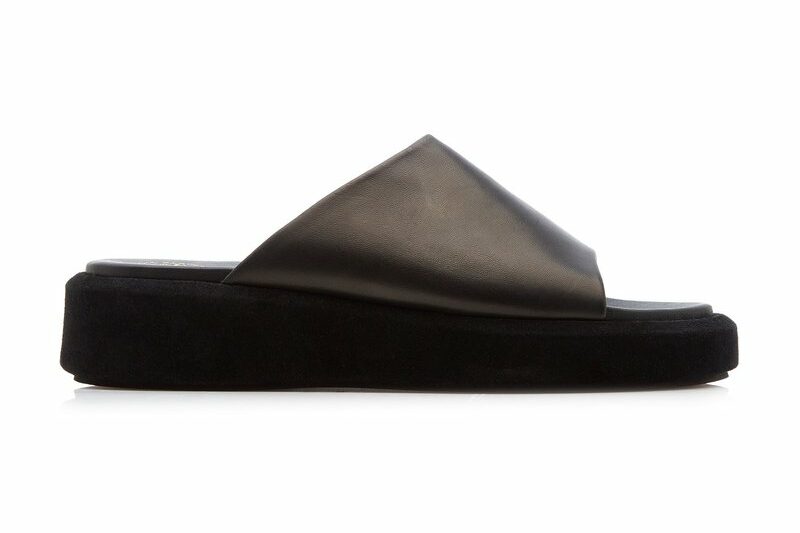 ATP Atelier Pacci Leather Slides ($395)
These slide sandals are high on versatile voltage. The platform sole and thick black strap are meant for all your casual outfits.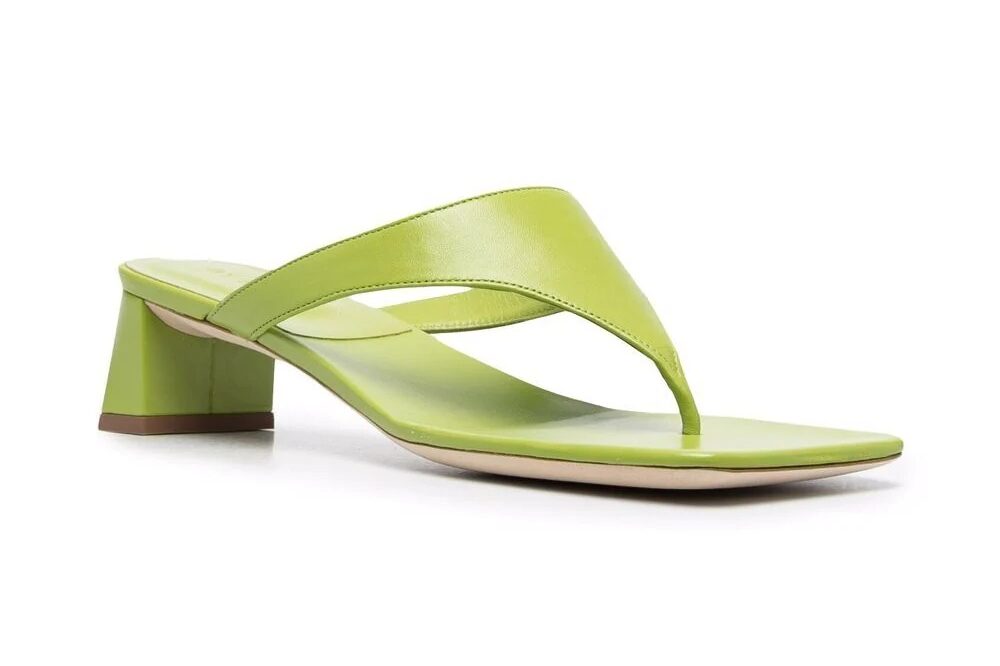 BY FAR Shawn leather thong sandals ($421)
From slip dress to midi skirt to straight leg jeans, these thong sandals will work perfectly with all of these, thanks to the parrot green hue.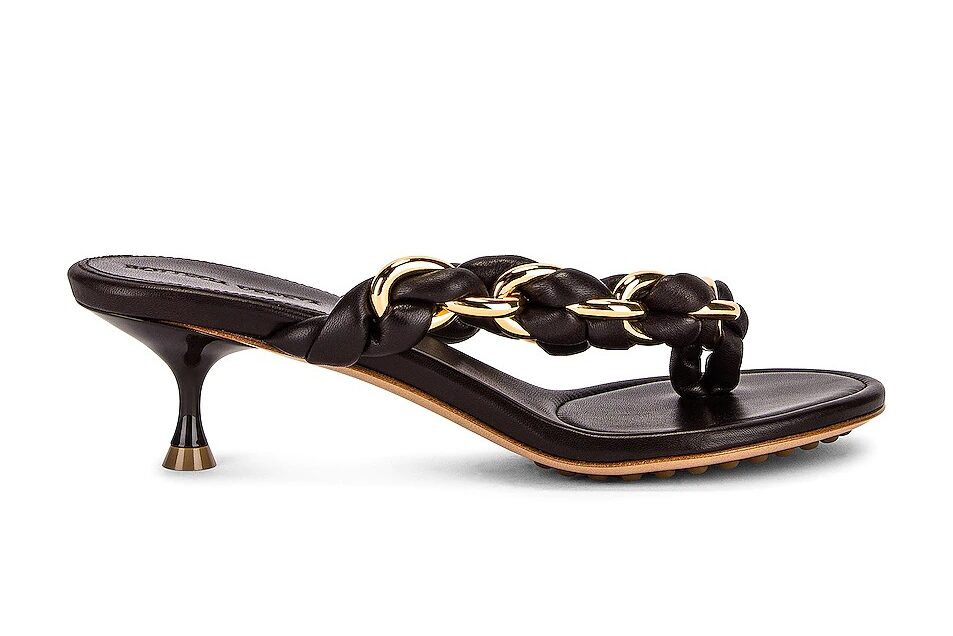 Bottega Veneta Dot Sandals ($1,150)
Upgrade your footwear collection by sliding in these head-turning Bottega Veneta sandals. The braided straps and gold-toned chain make them so stellar.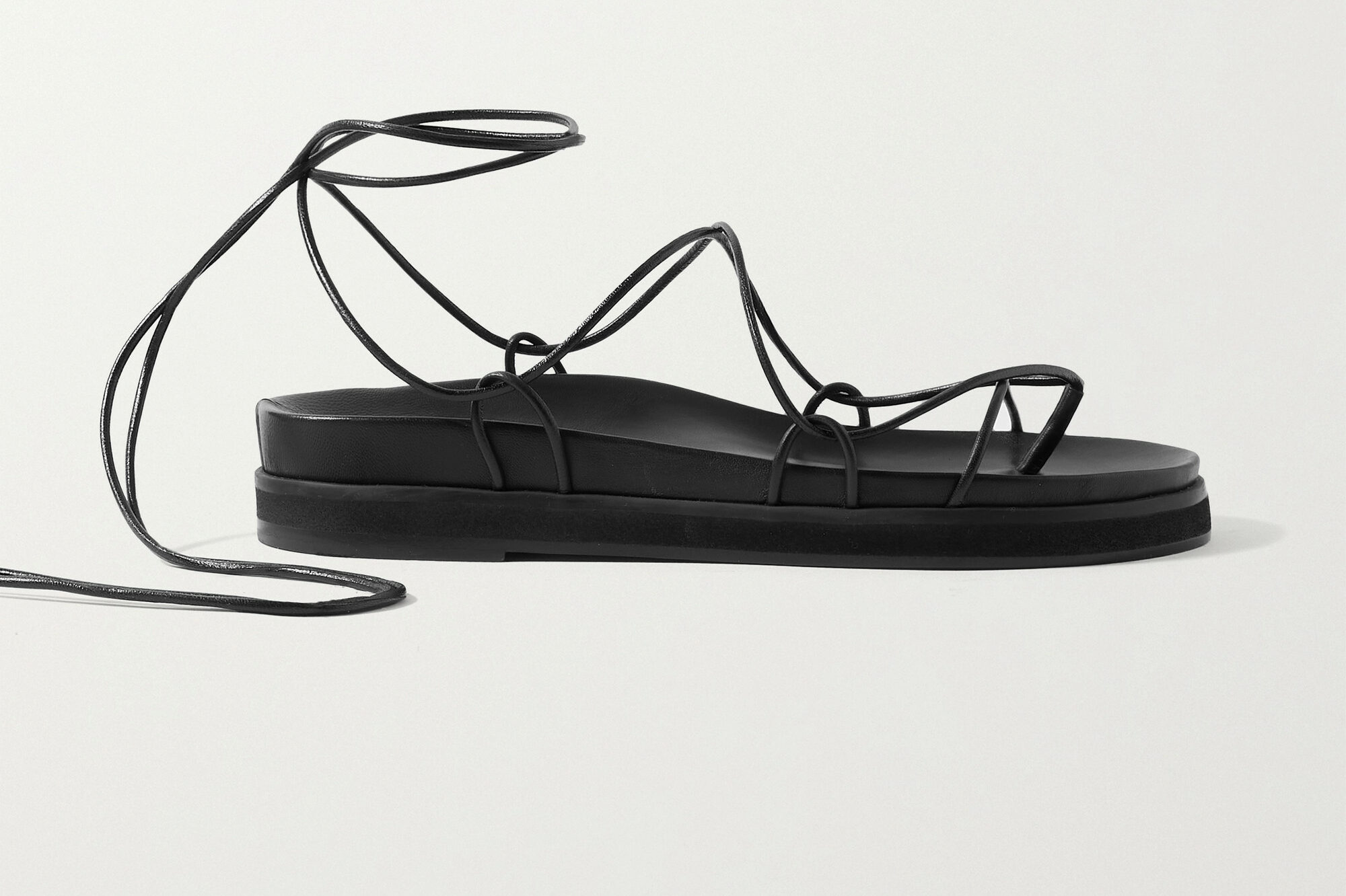 Porte & Paire Leather sandals ($245)
Believe it or not, but you'll be obsessed with the Y2k vibes of these sandals. The gladiator look will never let you down.
Up Next: 5 oversized fashion items that are reigning supreme this year