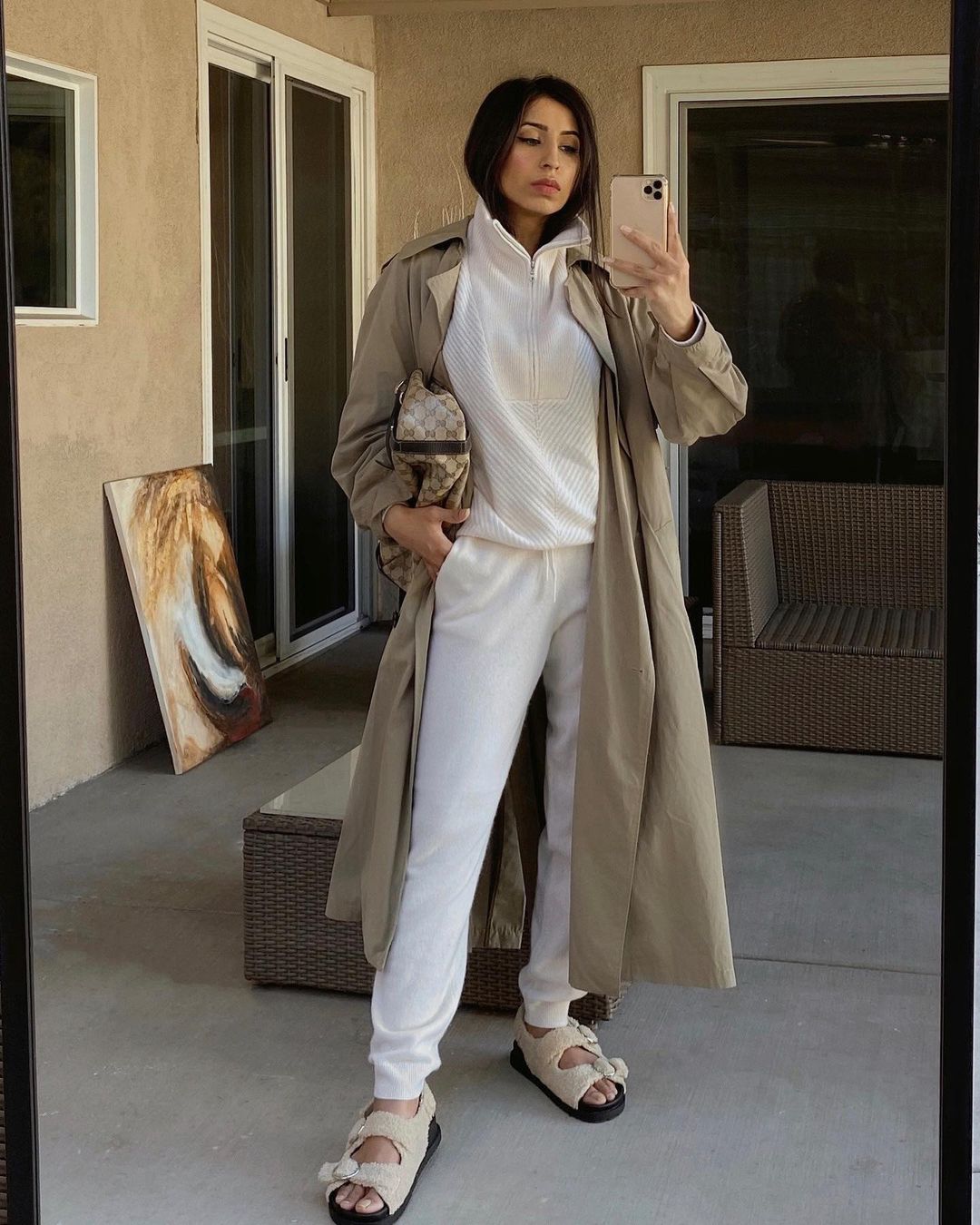 Who doesn't like cozy, comfy clothes? We're always in search of comfortable clothes to wear all day and loiter around. We all will agree that as much as we long to look fashionable and stylish, we also wish our trendy clothes were equally comfortable. This is where Madewell and Free People clothing comes in.
Having comfortable clothes does not necessarily mean having baggy, oversized, and less-fashionable outfits. Comfortable clothes can be fashionable and chic too. It's not like our favorite celebrities wear uncomfortable garments all the time, yet they never fail to make a fashion statement. Brands like Madewell, Free People clothing, and the likes offer a mix of fashion and comfort in their collections. So yes, there are a plethora of outfits out there that are made to turn heads and yet are super comfortable. You just need to know where to look for them.
To prove it to you and help you find such uber comfortable yet uber voguish outfits to update your wardrobe, we have come up with a list of 15 items from Free People, Madewell, and beyond. Keep scrolling to stay updated and cozy at the same time!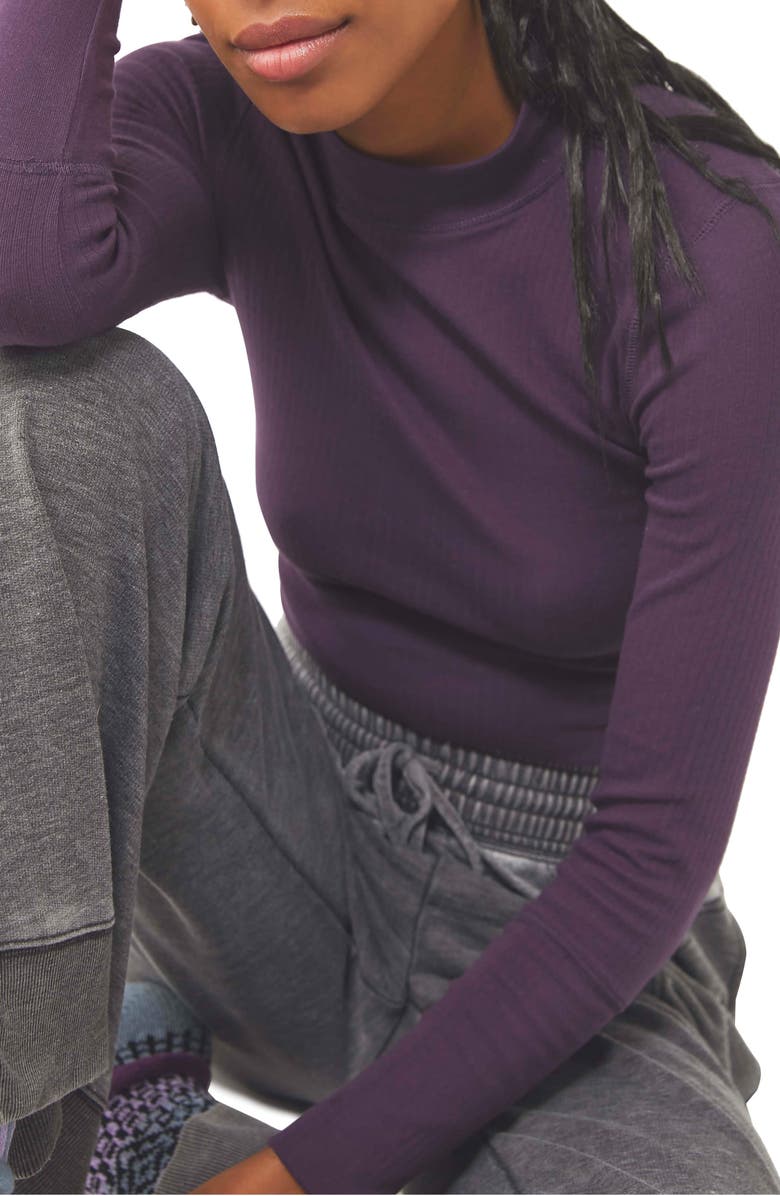 FREE PEOPLE The Rickie Mock Neck T-Shirt ($30)
This long-sleeved mock neck top made of soft and stretch cotton fabric is super comfortable and cozy. It is undoubtedly a must-have in your daily wardrobe. It's simple yet makes you look classy on the go.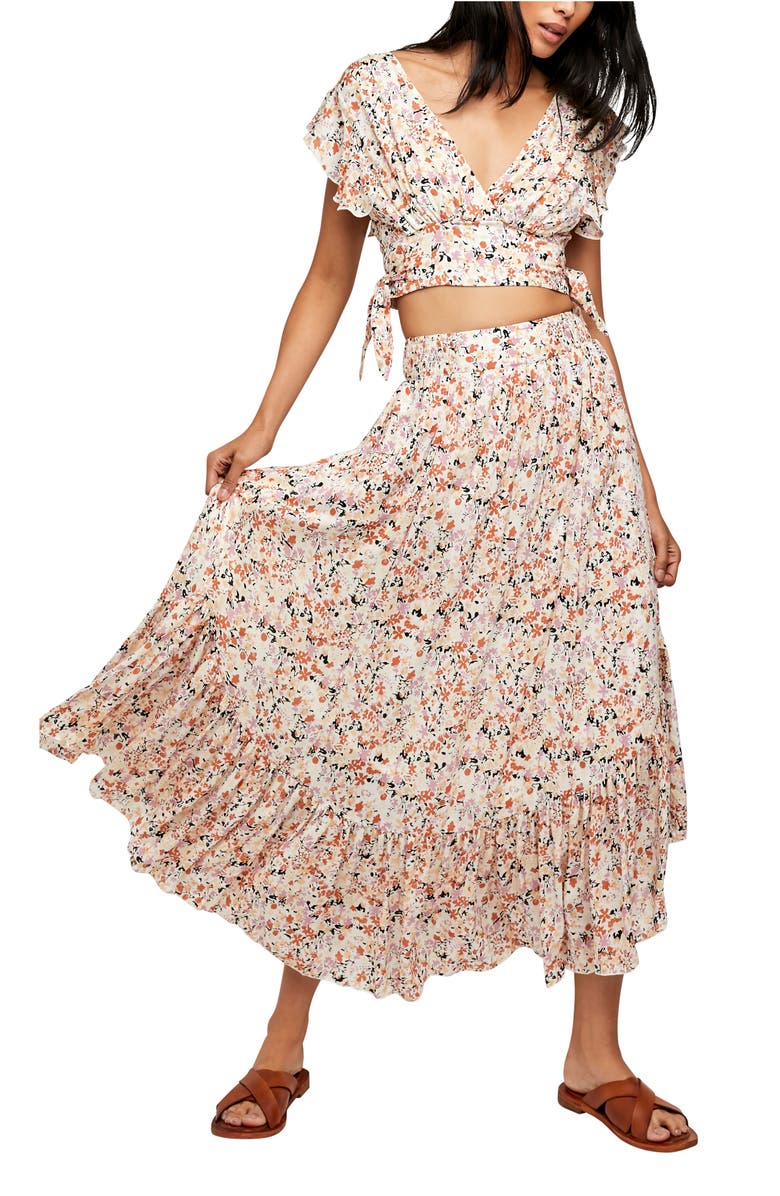 FREE PEOPLE Pretty Daze Floral Crop Top & Midi Skirt ($98)
A midi flowy skirt is always comfortable, isn't it? This co-ord set by Free People including a cute wrap-around V-neck crop top and a midi skirt with light frills is everything comfortable and graceful and oh, the floral print will just make heads turn wherever you go!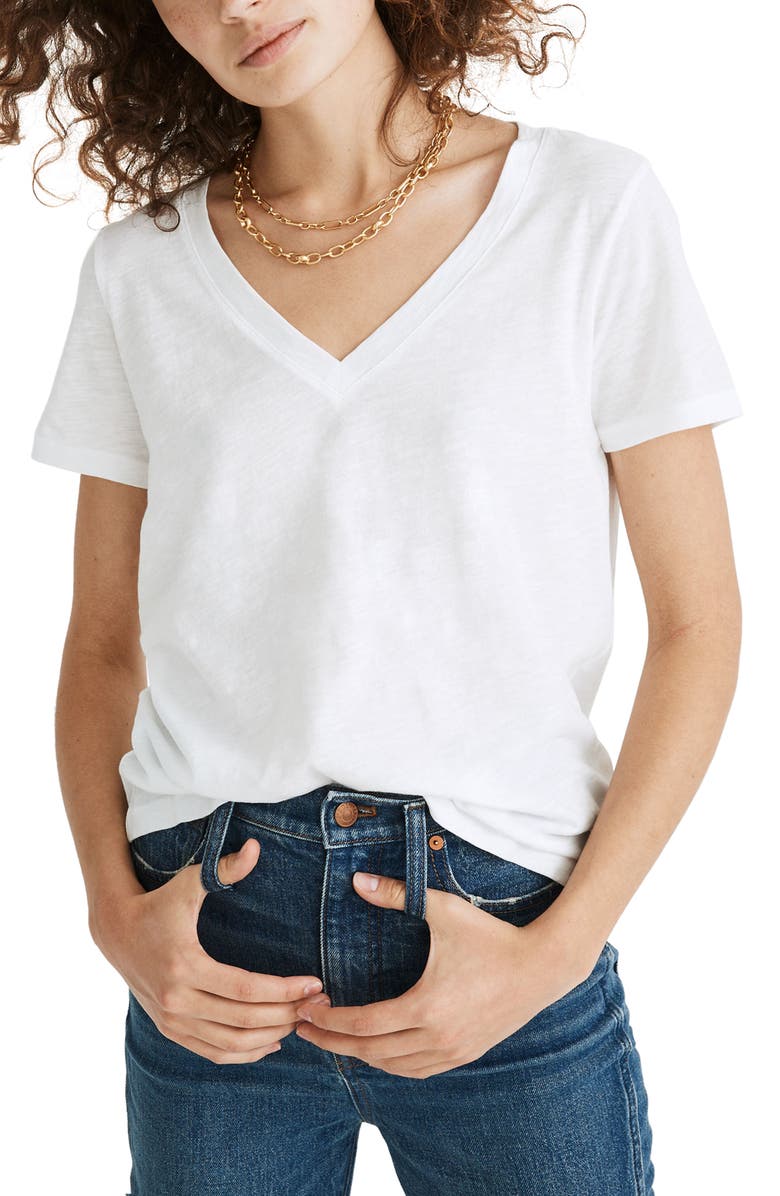 MADEWELL Whisper Cotton V-Neck T-Shirt ($19.50)
Who can doubt the coziness of a plain white cotton T-shirt? This tee made of 100% cotton with a V-neck and short sleeves is a go-to piece for days you want to rock it with bare minimum details.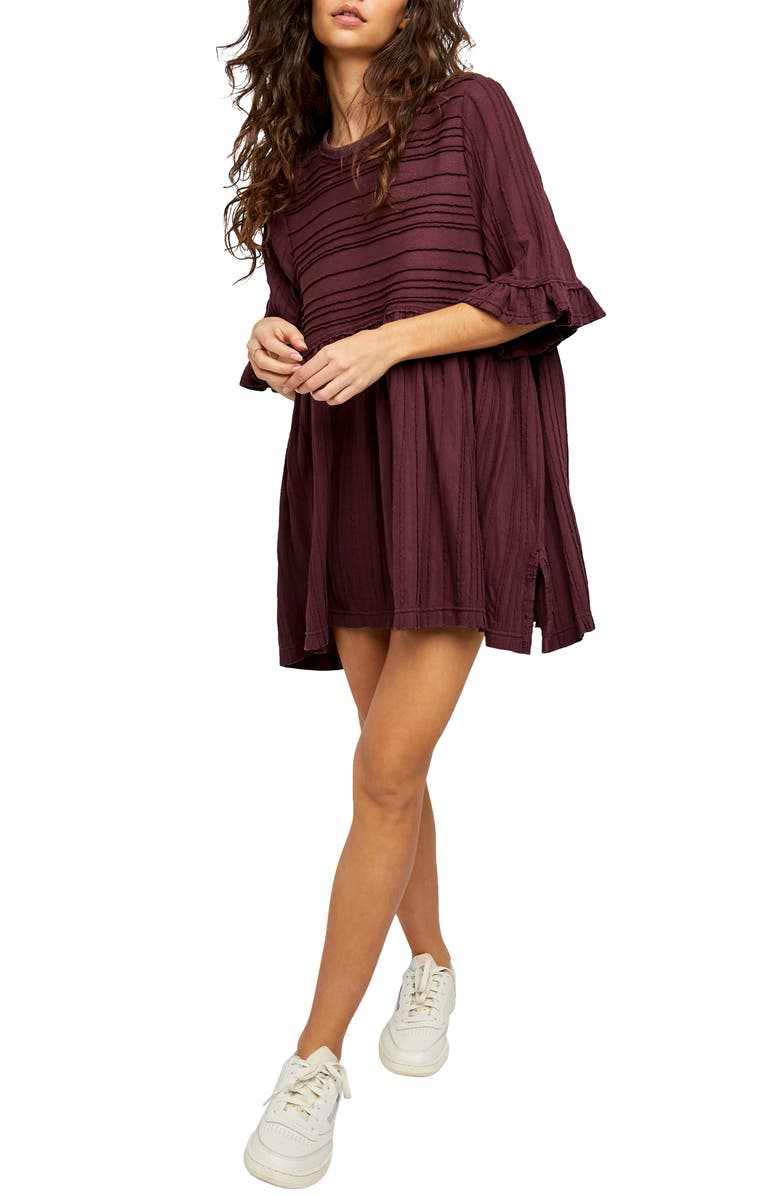 FREE PEOPLE Take a Spin Tunic ($108)
Bodycon dresses make us conscious, but tunics are known to be comfy! With the silhouette they come in, it's hard not to feel comfortable in a tunic. This oversized tunic dress from Free People with pleats is ultra-cozy and equally stylish.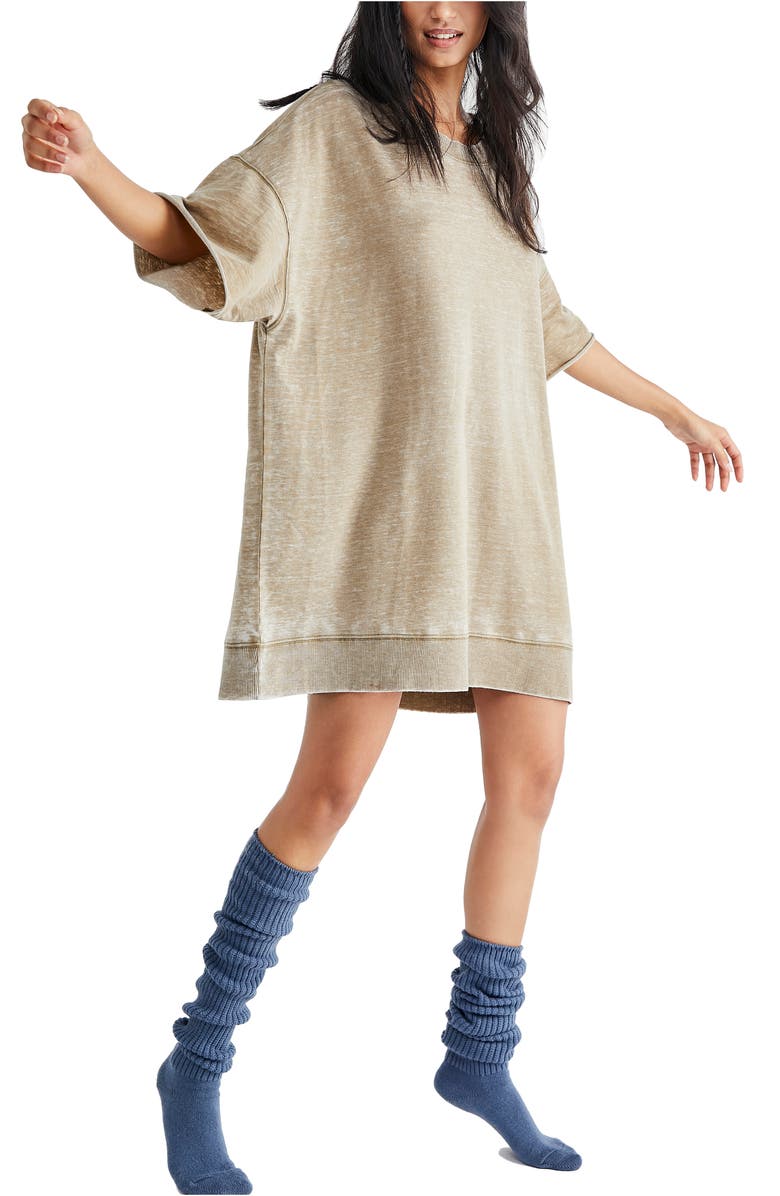 FREE PEOPLE Cozy Cool Girl Lounge T-Shirt ($60)
This easy-going, oversized t-shirt with a cotton-polyester blend and crewneck is the ideal pick for those days when you need an equal dose of style + slouch in your wardrobe. Move and sway around freely in this cozy trendy t-shirt – what more do you need on lazy days?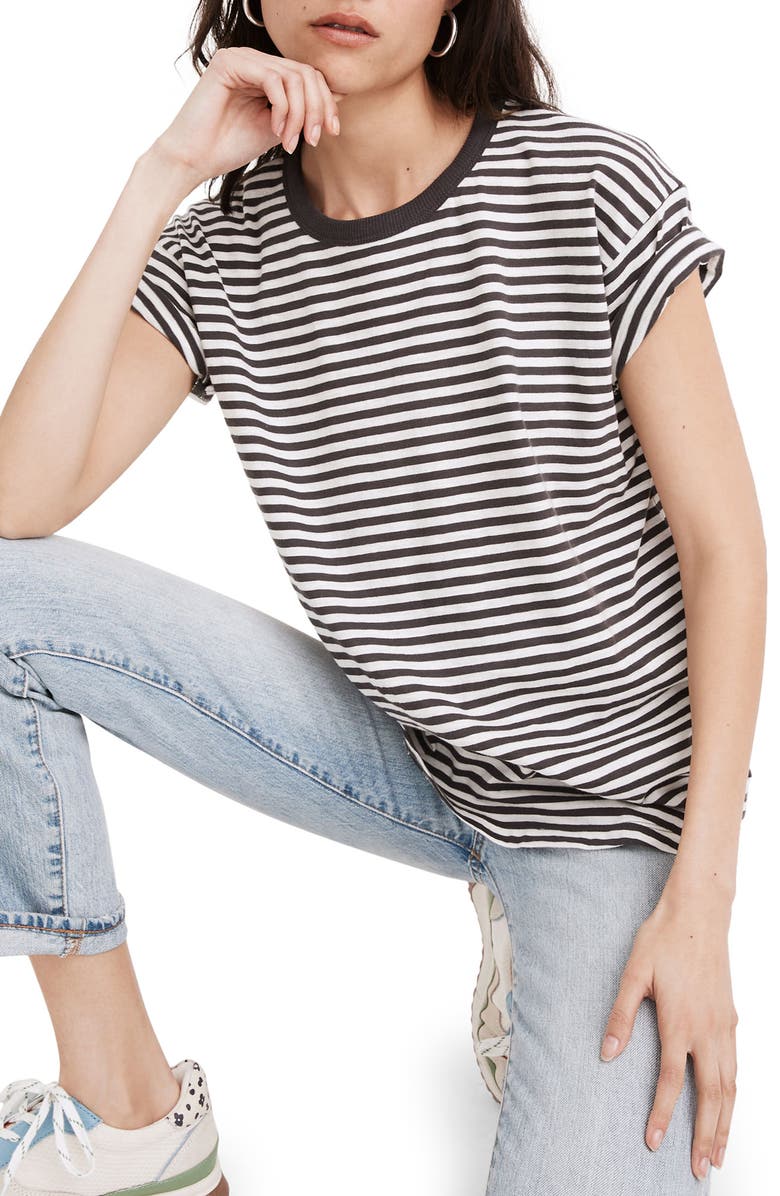 MADEWELL Damien Stripe Whisper Cotton Rib Crewneck T-Shirt ($24.50)
This T-shirt from Madewell is exactly what a comfy everyday t-shirt looks like. It's just the perfect fit, not too small, not too large, has a crewneck with thick piping and short sleeves, a curved hemline, 100% cotton fabric, and the retro strips for a chic look.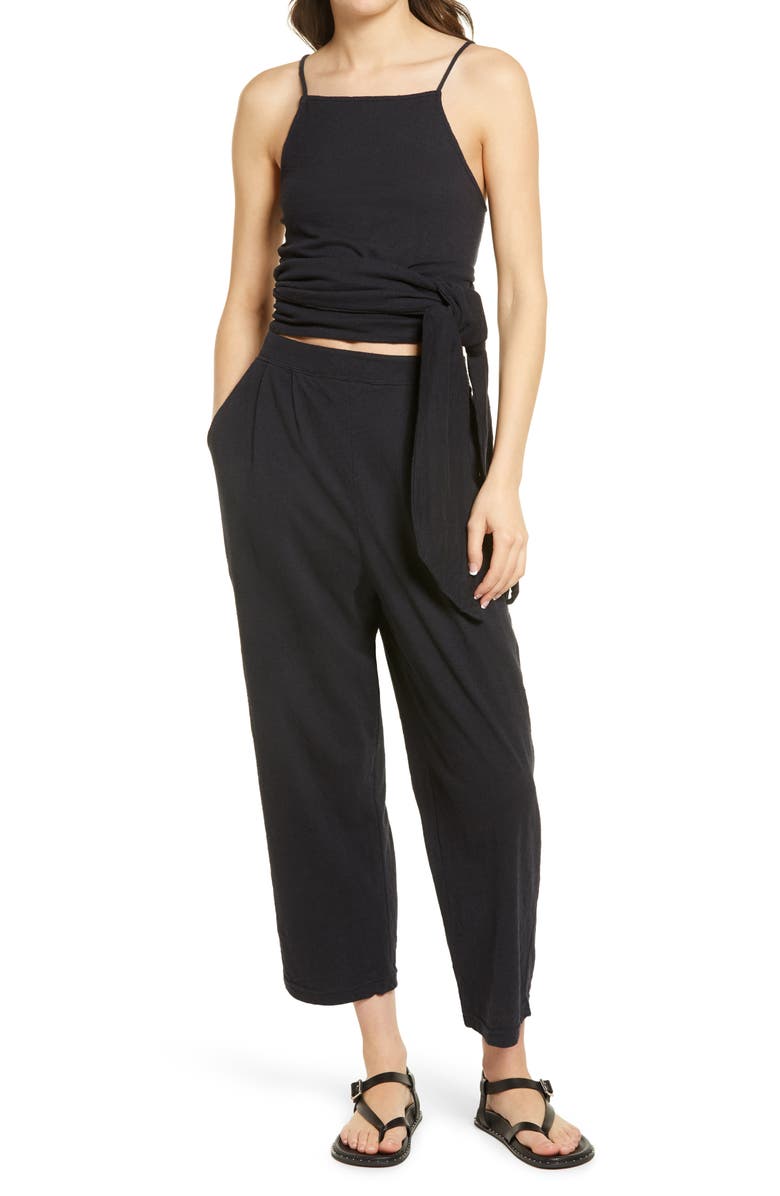 FREE PEOPLE Nikki Crop Tank & Wide Leg Pant Set ($98)
This co-ord set is not only cute, but also surprisingly comfy. The crop top has a straight tank neckline with spaghetti straps and the tie around at the waist can be adjusted to fit well. The pant has wide legs and scoop pockets. Is there anything more to ask for?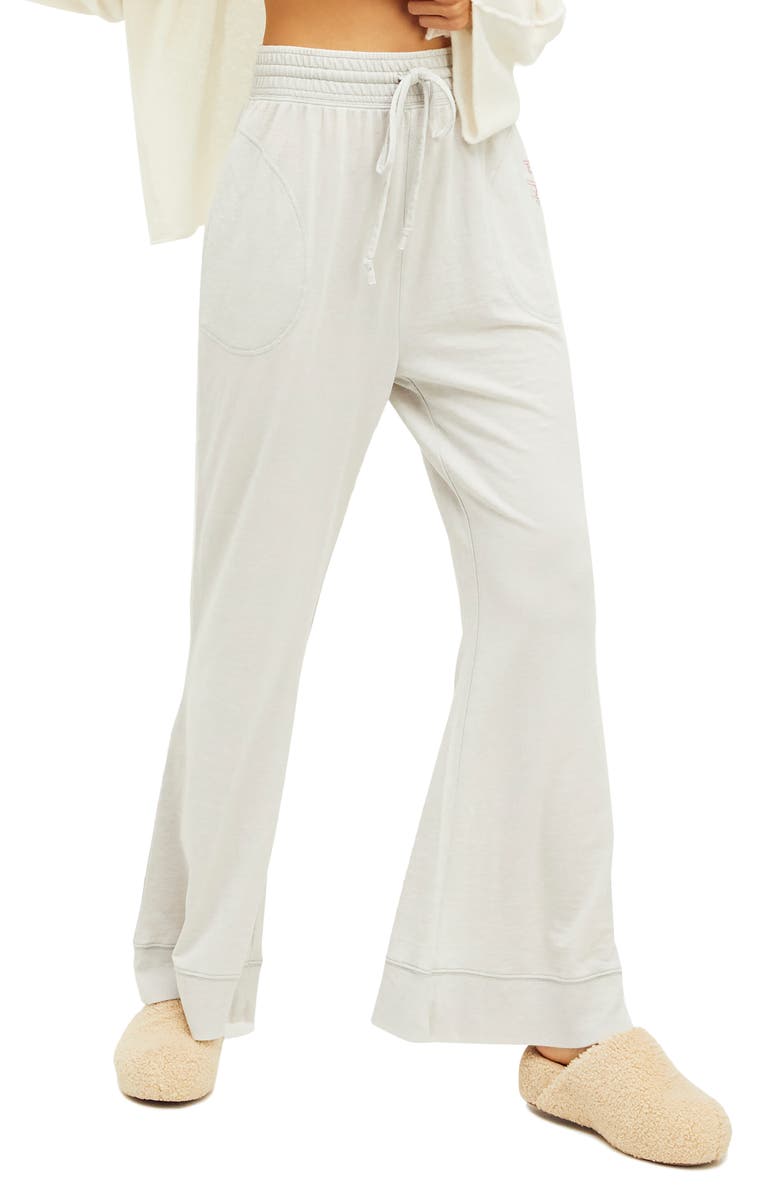 FREE PEOPLE Cozy Cool Lounge Pants ($78)
These are the perfect couch pants for a lazy day when you don't want to do anything, just stay at home all day and chill. It has wide legs, spacious pockets on both sides, and drawstrings for ease of adjustment at the waist.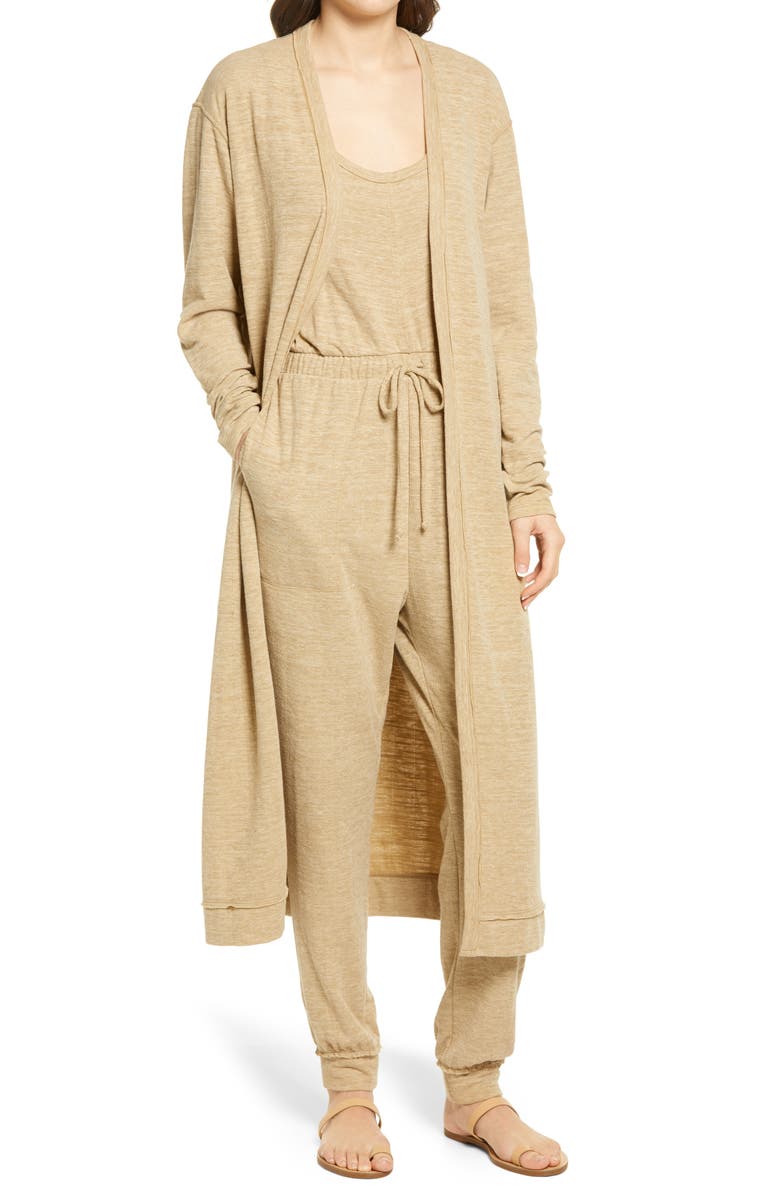 FREE PEOPLE Bi-Coastal Jumpsuit & Cardigan Set ($128)
This is a super versatile set that comes with a jumpsuit and a long knee-length cardigan. It's made of a cotton-blend which keeps it breathable and soft. The jumpsuit is sleeveless with a scoop neck, drawstrings at the waist, and pockets on both sides. The cardigan can be worn or removed according to your convenience. When it comes to finding an outfit that's equal parts stylish and comfortable, this is the ultimate pick.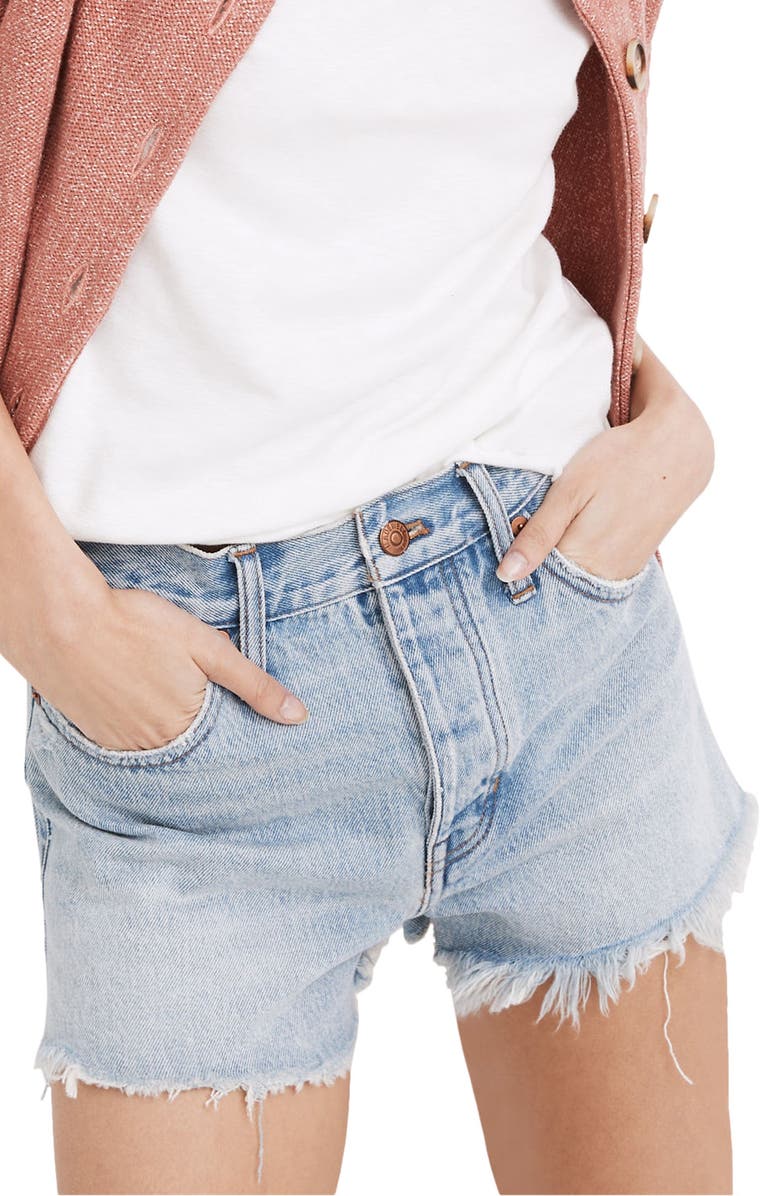 MADEWELL Relaxed Denim Shorts ($69.50)
These denim shorts with distressed edges and a relaxed structure are a must-have pair in your wardrobe. It has an easy-going and laid-back vibe mixed with an edgy silhouette, making it just perfect for days when dressing up feels like a chore but you just don't want to throw style out of the window.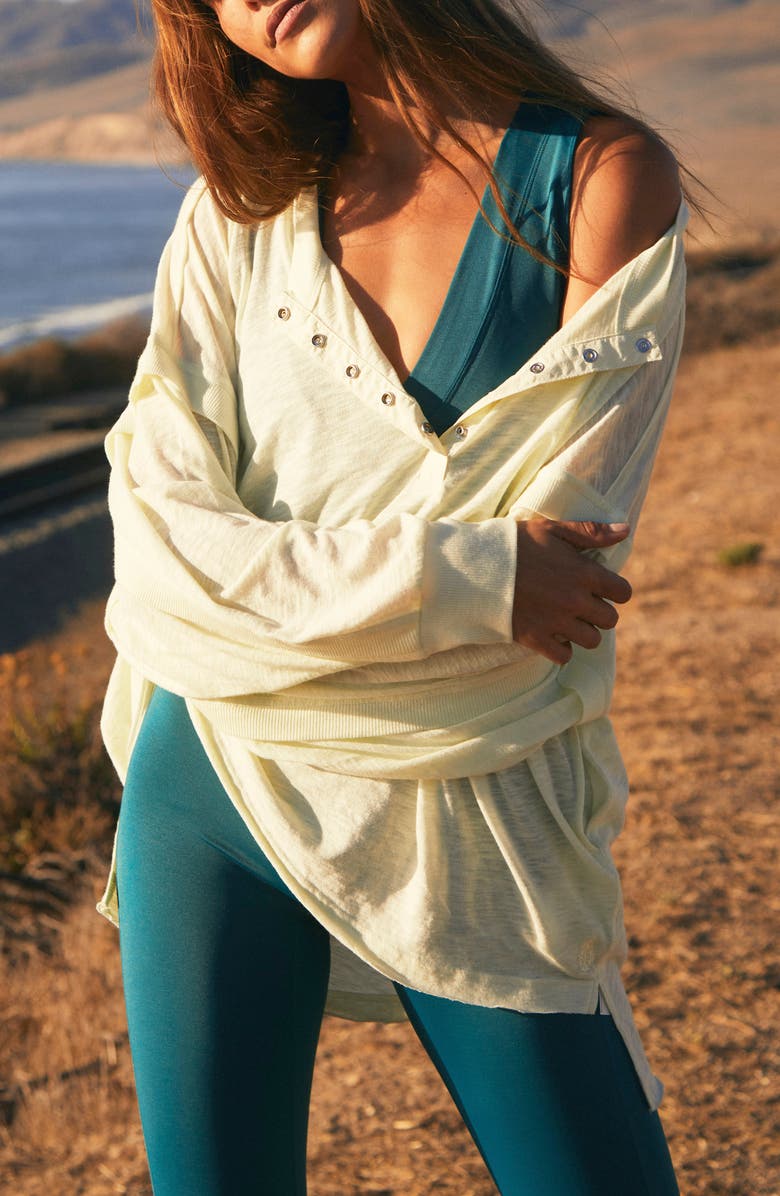 FREE PEOPLE FP MOVEMENT One Up Long Sleeve Top ($68)
This sheer top with an oversized fit and slouched sleeves is super light and cozy. Wear it to stay at home, or layer it for a day at the beach or a regular grocery run, it's chic and comfy in equal measure.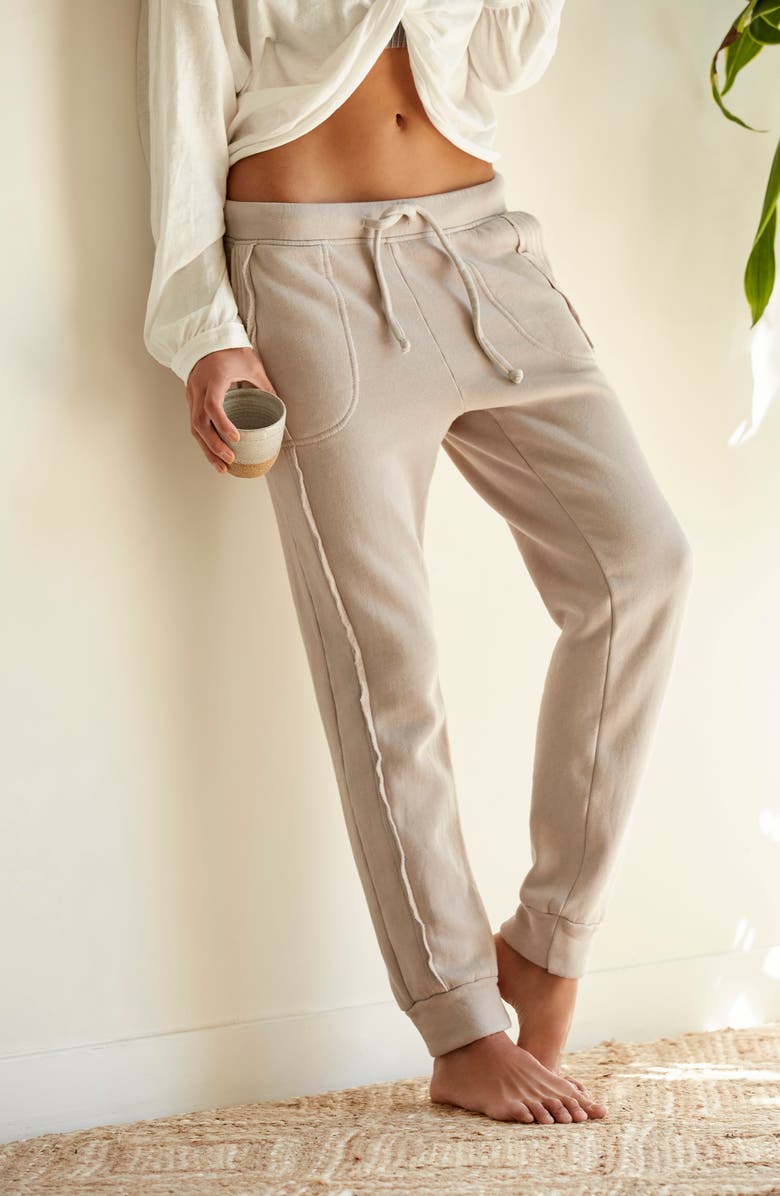 FREE PEOPLE FP MOVEMENT Work it Out Joggers ($68)
This pair of joggers is soft and cozy. Made from cotton blend fabric with drawstrings and front + back pockets. This is the ultimate definition of an outfit that's fashionable and functional.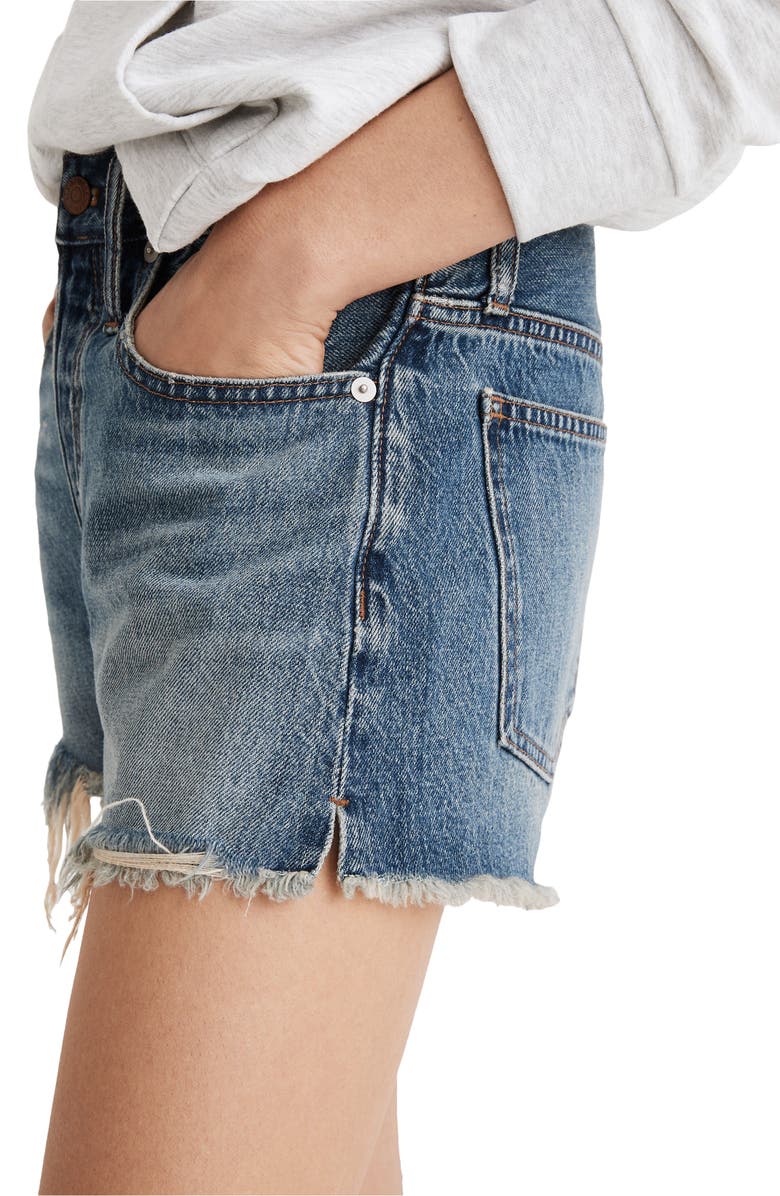 MADEWELL Relaxed Denim Split Hem Edition Shorts ($74.50)
This pair of relaxed denim shorts designed for a slouchy look is just what you need for lazing around at home all day long. It has cutout edges and small slits at the hem for a cool trendy look.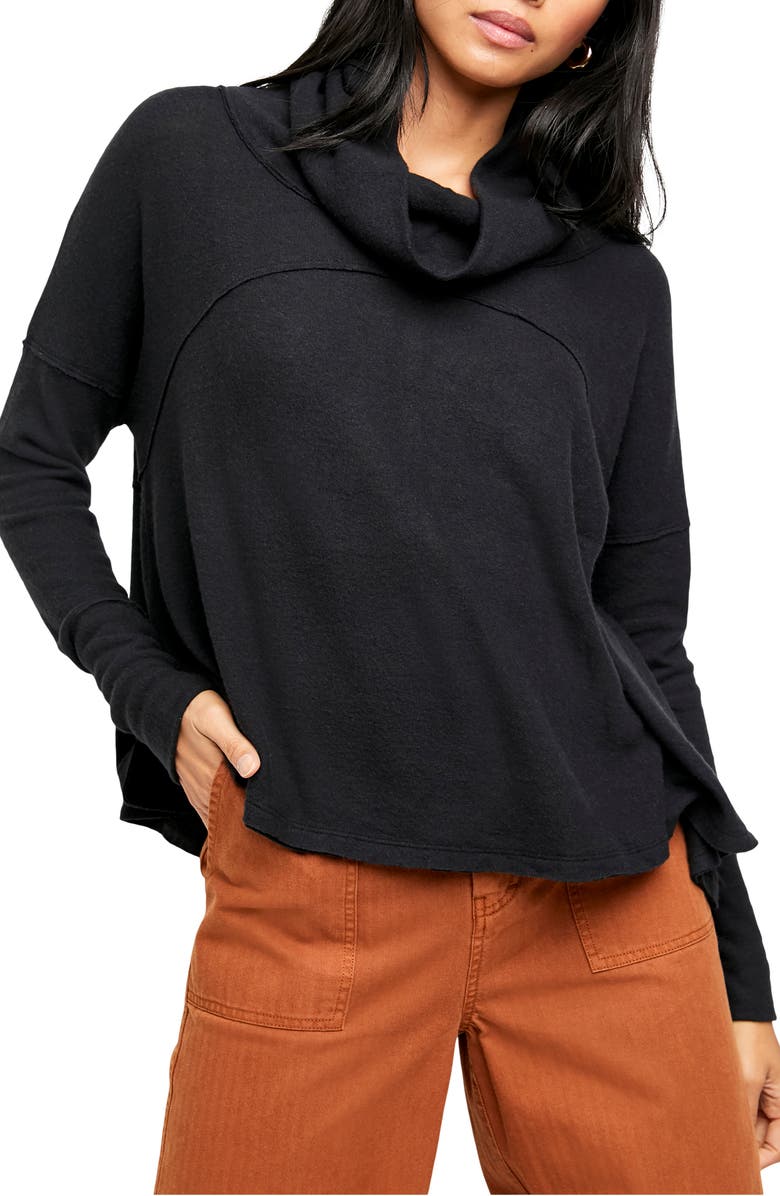 FREE PEOPLE Cozy Time Funnel Neck Top ($68)
Raw unfinished seams, a funnel neck, long gathered sleeves, and non-uniform shape at the bottom – this top is just irresistible. The overlapped line running across the chest and sleeves looks like a style experiment that we sure don't want to miss out on.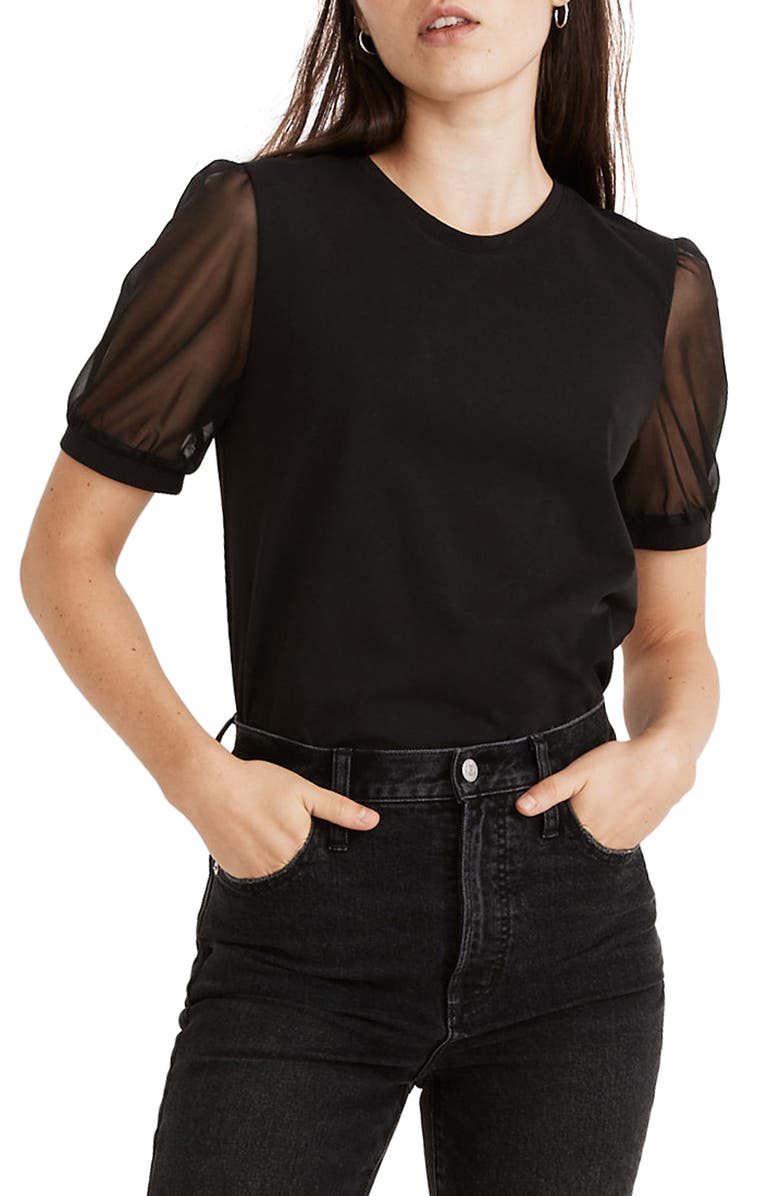 MADEWELL Sheer Sleeve Knit Top ($49.50)
This top is the stylification of the phrase fashion meets comfort. It is super comfortable and super chic and elegant at the same time. The sheer sleeves add a fancy twist to a traditional t-shirt and we love it!
Up Next: 11 coolest denim pieces on Nordstrom's winter sale you don't want to miss out on