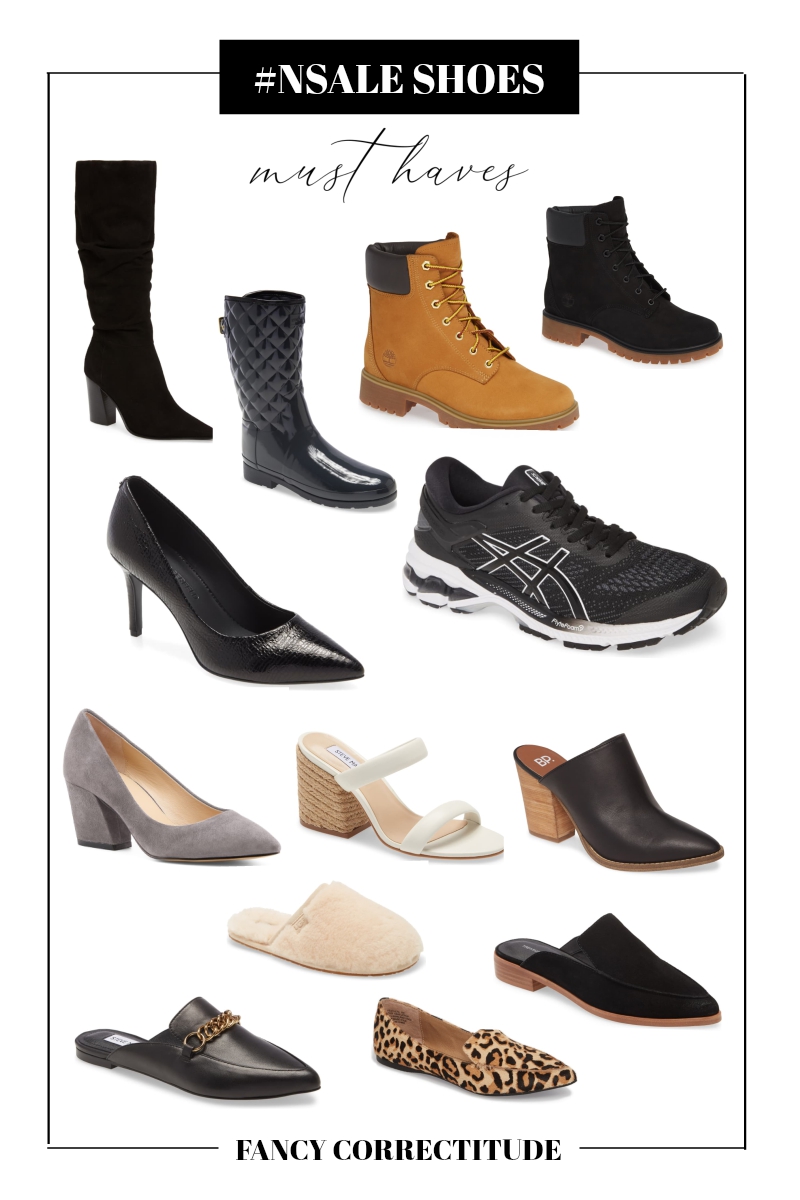 Footwear plays an utterly important role in uplifting your entire personality. Nordstrom Sale Anniversary has an enormous collection of shoes.
Clearly, shoes and sale together are like a party in a sentence. But, we understand it is hassle-some to find the best shoes at the lowest prices.
We have categorically listed 51 best shoes from the Nordstrom Sale. Whether you are looking for the perfect Heels or the most comfortable footwear, this list is for you.
Here is a list of our favourite shoes-
Heels
This is an exclusive collection of FancyCorrectitude's favorite heels. Pick your favourite.

Shoes and Sneakers
This is a list specially curated for all those who are looking for the perfect pair of shoes this sale season.

Boots and Booties
Nobody likes to stock on up boots. But at these prices you would want them all.

Comfort wear
In this work from home era, you need this comfort for your feet. Pick your favorite from this list of sale products.

Mules and Flats
We have found all the perfect mules and flats specially for you. Hope you find your favourite.

Espadrilles
This list features all the cutest espadrilles. We absolutely adore every product, its time to find your pick. Shop on!!