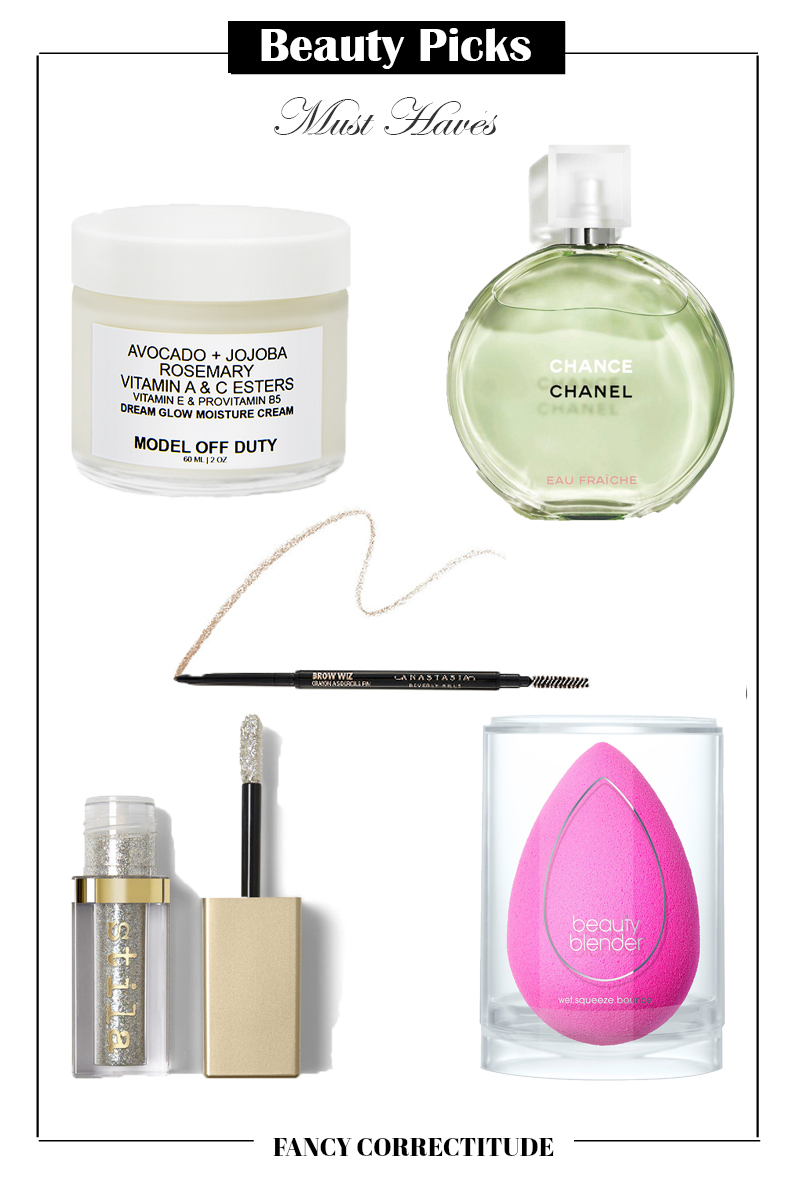 Choosing the right beauty products that work is like walking on a tight rope sometimes. You see that chic packaging, that major brand on the packaging, and an insanely convincing description of how a beauty product will instantly solve your beauty problem. So, you buy the product within seconds of looking at it, and then, find out that the product can't deliver on its promises. We all have at least one (maybe several!) such beauty products collecting dust at the far end of a cabinet. We know how important it is for you to spend your hard-earned dollars on beauty products that work, and actually deliver. So, we have compiled a list of 7 amazing beauty products that actually do what they say from Sephora and beyond. Check out our select picks and shop for the ones you love. 
A unique combination of glitter and pearl to give your eyes the perfect luster they deserve! The application is effortless, the drying down process is smooth, the sparkle is at its optimal level, and the fallout is at its minimum – with this brilliant liquid eye shadow, it's your turn to sparkle and shine! 
Enlightening review: "This goes on so smooth and stays on all night through dancing and moving and sweating. It didn't crease at all and it stayed out and stayed sparkly. I got a lot of compliments on the glitter. The glitter didn't fall out either."
When it comes to an effortless application of makeup, not every sponge does what it says. But the Beautyblender makeup sponge is an amazing exception. It is lightweight, ultra-soft, and never absorbs makeup, so you get an impeccable finish. With this makeup sponge, you don't have to think twice about how your makeup looks anymore! 
Enlightening review: "I will never use another sponge tool again. I finally broke down and gave the BeautyBlender a try after using the cheaper drugstore versions for years…I'm never going back. The bounce and feel of the sponge helps give my foundation and concealer a flawless finish."
 There is a fine line between just sweet and over-the-top suffocating sweet when it comes to perfumes – and most fragrance products fail to recognize that line. But not Chanel. Chanel's Chance Eau de Toilette comes with a sweet, floral fragrance that doesn't overpower your senses, but leaves enough impact to fetch you compliments from people around you. Fresh Citron, sweet Jasmine and vibrant Teak Wood come together to offer a fragrance you will never forget. 
Enlightening review: "I've worn this perfume for over 6 years now and have always gone back to it no matter what else I try. Without fail, I always get complimented on how good I smell when I wear it. I love wearing it for somewhat more special occasions as opposed to an everyday perfume so it always feels like a treat to put it on!"
This translucent setting powder is the holy grail for people who LOVE to keep their makeup on for 8+ hours in a day (who doesn't?!). The application is so lightweight and flawless with a matte finish that you can now say goodbye to those annoying flashbacks in the photos too! It's so good that you won't feel it on your skin. 
Enlightening review: "I have been on the hunt for the perfect powder to set my under eye concealer with. This is the only one that was able to deliver cake-free & crease-free performance that lasted most of the day. I have very oily lids and lower eyelid area. This product made those well-rated waterproof eyeliners finally earn their high ratings!"
You know a beauty product will live up to its promises when it comes in simmer finish, matte finish, and satin finish – and the beauty product in case is a blush! NARS Blush offers a gamut of tones and shades for your cheeks – so you can go as shimmery or as natural as you like with your makeup, and you'll still make heads turn wherever you go! 
Enlightening review: "I love this! It's very pigmented, shimmery (not glittery), and goes well with every skin tone. This one is definitely a staple that everyone needs!"
This beauty product is a blessing for anyone who loves their eyebrows too much to let them look uneven on any given day. Available in a gamut of tones and shades, the ultra-thin tip of this brow wiz allows you to fill in the sparse spots in and around your brows, and you don't even have to be a pro to do this the right way! 
Enlightening review: "LOVE THIS BROW PRODUCT! it's perfect for precision! I finally found a shade that doesn't make my brows look too dark (I'm very blonde)."
A luxurious moisturizer that hydrates, soothes, refreshes, and rejuvenates your skin like none else. And of course, the glow this cream offers to the skin – it's simply unbeatable! A go-to moisture cream any day for sure. This is a beauty product that works well, definitely delivers, and does it flawlessly! 
Enlightening review: "Okay this cream moisturizer is DEEPLY HYDRATING. It really packs a punch! The texture is like an oil-based cream that can be used in the morning and evening. I have oily combo skin and I've used it under makeup and have had no issues with greasiness or pilling. Another plus is that the moisturizer does not have a strong scent. It's very light and natural. My skin has never looked healthier or "glowier"."