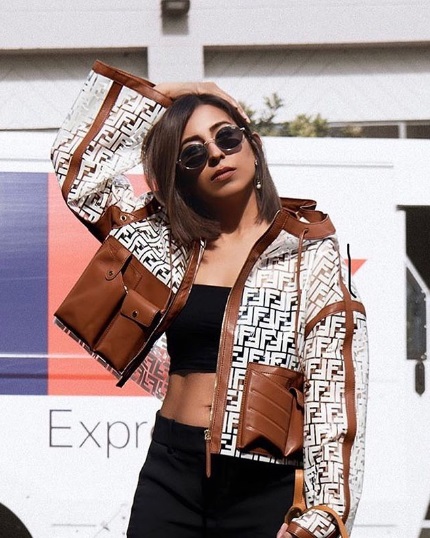 Everyone craves for a clear, smooth, healthy, beautiful skin. But, what does everyone's skin crave? A set of effective skincare products. A good skincare routine, combined with good skincare products, not only nourishes the skin, but also improves the tone, texture, and glow of the skin. We scoured the internet, and rounded up a list of 11 brilliant skincare products that you never knew your skin needed – but consider adding them to your shopping cart and trying them out, and you'll fall in love with them! 
11 Insanely Effective Skincare Products That You Never Knew Your Skin Craves
This lightweight cream is completely gel-based. It provides the best hydration and gives that glorious glow. Moreover, it is cooling as well as refreshing. It is one of the best skincare products for dull and dry skin.
BELIF – THE TRUE CREAM AQUA BOMB ($62)
This face oil is super lightweight. Not only that, it is amazing for calming your skin. If you have acne-prone or dry skin, this is the product for you.
MODEL OFF DUTY BEAUTY SUPREME EVEN SKIN BLUE TANSY FACE OIL ($40.00)
This is an amazing two-step anti-aging peel. It is an AHA/BHA dosed pad with the power of five acids. This peel can reduce all the dullness from your face. In fact, it will gift you even-toned, pore-less, and clear skin.
DR. DENNIS GROSS – ALPHA BETA® UNIVERSAL DAILY PEEL ($150)
Suitable for all the skin types, this excellent makeup remover also works as a face cleanser. Along with that, it also hydrates your skin for a smooth finish.
GREEN CLEAN MAKEUP REMOVING CLEANSING BALM  ($34)
This exfoliating bar is uniquely tailored to gently cleanse your skin and remove all the dead cells. Apart from that, this bar also gives you the smoothest skin texture and brightest skin tone.
DRUNK ELEPHANT- BABY PEKEE BAR™ + JUJU BAR TRAVEL DUO ($16)
This Model Off Duty Beauty Product is insanely effective. It makes the smooth, firm, and clear. Along with that, it makes your skin look younger in just a few applications.
MODEL OFF DUTY BEAUTY YOUTH GLOW DAY SERUM ($62)
This extraordinary hydrating serum is powered by the goodness of superfood snow mushroom. It is meant to visibly minimize your pores. In fact, this will gift you plump and healthy skin. If you are looking for effective skincare products, this is one of the best on the list.
VOLITION BEAUTY – SNOW MUSHROOM WATER SERUM ($62)
Sunscreen is super important for your skincare. But, let's be honest, no one likes that sticky feeling. This is precisely why Supergoop! has brought to you the perfectly lightweight sunscreen – so lightweight, that you won't even feel it on your skin! Moreover, it is scentless as well as makeup-gripping with SPF 40.
SUPERGOOP! – UNSEEN SUNSCREEN SPF 40 ($34)
Trust us, you need this hydrating serum. It is so lightweight, you are going to fall in love with the texture. Furthermore, it has two percent of hyaluronic acid. It is the best product to get your hands on if you want to hydrate your skin well. Also, it will give you plumper and smoother skin – so there's really no reason to not add this skincare product to your cart.
THE INKEY LIST HYALURONIC ACID HYDRATING SERUM ($7.99)
This highly reviewed hydrating facial cream is a best seller. It is an extraordinary lightweight face moisturizer. The best part is, it has no sulfates, parabens, phthalates, or carbamide. So, if you are looking for a skin-friendly and eco-friendly product, go for this one!
ULTRA FACIAL CREAM – KIEHL'S SINCE 1851 ($55.00)
If you are looking for a luxuriously skin rejuvenating experience, this is the moisturizer for you. This product holds the power to give you smoother and softer skin. Along with that, it provides the utmost protection to your skin. It is highly refreshing and gives you that glow you deserve.