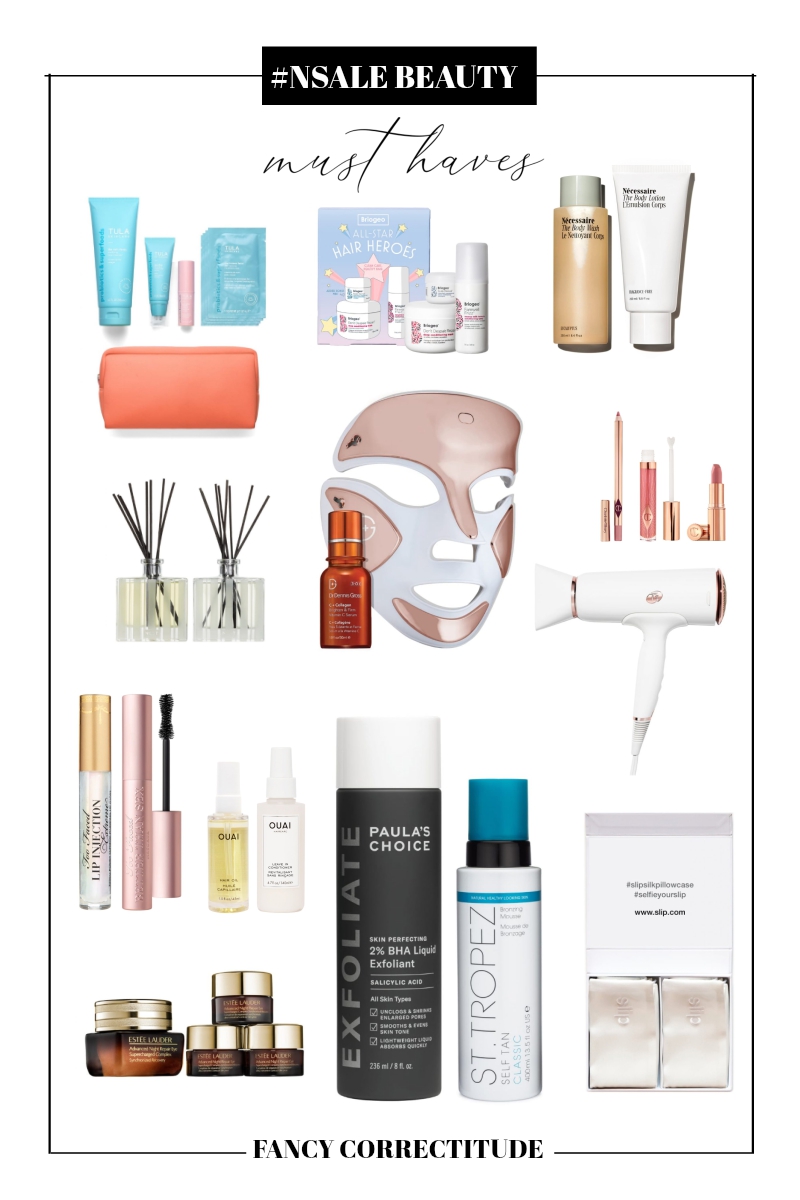 The much-awaited Nordstrom Anniversary sale is here. Its great news for all of those beauty lovers waiting to stock up on their favorite items. The sale goes live from 19th August, but early access for Nordstrom cardholders is already going on.
Guess what the great deal this year is! Rarely discounted beauty items are also on sale to make the shoppers drool over their never-before-added products.
Even if you are not a cardholder, make sure to bookmark these items enlisted below to make an easy-access once the blowout is finally live. Make yourself prepared, create your list from this fantastic heap of stuff, and get set go!
We wish you all the luck for the epic deals.
Original Price: $50.00
Sale Price: $35.00
This duo pack of skincare from the house of Necessaire is a must-have in the shower. The Body Wash, followed by The Body Lotion, is a full skincare routine for cleansing and hydrating your body for the whole day.
Original Price: $96.00
Sale Price: $49.00
Enriched with Keihl's finest ingredients, this body moisturizer jumbo pack of 33.8 oz is a steal deal to provide your body the smoothest texture.
Original Price: $54.00
Sale Price: $32.00
Yet another classic duo to collect in your closet. This best-selling plumping essential is among the best things you can buy for sexier plump lips and dramatic exclusive eyelashes.
Original Price: $80.00
Sale Price: $46.00
Want a tan without going to the beach? Grab this bottle of lightweight, classic mousse for the long-lasting tan in just one application. With a streak-free and easy application formula, enjoy the tan for 24-hours.
Original Price: $54.00
Sale Price: $35.00
An exclusive combination of hair oil and leave-in conditioner for your unruly dry tresses. Let the lightweight oil tame the frizzes while the leave-in essentially gives a smooth and silky look.
Original Price: $59.00
Sale Price: $39.00
When you need to exfoliate your skin for a clearer and smoother skin, this is the product you must need. The daily-use jumbo-sized liquid exfoliator shows visibly reduced fine lines for remarkably younger-looking skin.
Original Price: $67.00
Sale Price: $45.00
This is another steal deal exclusively for your glorious mane. The limited-edition haircare kit for clean hair includes the brand's cult products – exfoliating shampoo, deep conditioning mask, leave-in conditioning spray.
Original Price: $91.00
Sale Price: $68.00
Want classic nude-pink lips? Don't think twice before owning this three-piece lip kit that includes a lip-liner, a lipstick, and a lip gloss, all in the cult shade Pillow Talk—just the perfect MLBB for the everyday look.
Original Price: $118.00
Sale Price: $68.00
This kit is a four-piece set of glow-getters include a cleanser, primer, an eye balm, and exfoliating treatment pads for deeply cleansed and hydrated skin. The pads are to exfoliate the skin before the regular skin routine.
Original Price: $513.00
Sale Price: $384.00
This is a complete collagen-building set that features the LED red and blue light DRx SpectraLite device. Along with full-size C + Collagen vitamin C serum to smoothen wrinkles and fight acne-causing bacteria in few minutes of hands-free use.
Original Price: $235.00
Sale Price: $155.00
Fight the frizz the most comfortable way with this ironic hairdryer. This hair dryer has T3 Digital IonAir technology, a powerful built-in ion generator that ejects negative ions to smoothen the hair cuticle to make them soft and frizz-free.
Original Price: $128.00
Sale Price: $64.00
Estee Lauder fans, time to pile up your stock for the best undereye repair solution. This exclusive kit has one full-size jar and three deluxe travel sizes of the supercharged undereye treatment to take care of your stressed eyes.
Original Price: $178.00
Sale Price: $125.00
How about some peaceful and luxurious sleep without burning a hole in the pocket? Grab this pair of pure silk pillowcases as a recommendation from dermatologists, plastic surgeons, hairdressers, and beauty experts alike.
Original Price: $96.00
Sale Price: $64.00
Beauty is what comes from within, and hence you need to be fresh and happy with everything around. To help you boost your mood with exotic fragrance, wishlist this two-piece reed diffuser that includes citrus bamboo and sweet grapefruit scents.
Original Price: $87.00
Sale Price: $66.00
Control wetness and perspiration with these three full-sized Cashmere Mist from the house of Donna Karan. The rich fragrance has opening notes of lily of the valley followed by Moroccan jasmine and a base of sandalwood, musk, and amber.
Original Price: $126.00
Sale Price: $84.00
The beloved No.3 Hair Perfector of Olaplex comes with the dynamic duo of Bond Maintenance Shampoo and Conditioner. The kit is compiled to provide complete nourishment to the hair for a healthy and shiny look.
Original Price: $87.00
Sale Price: $58.00
Make this limited edition of eyeshadow trio your own before it's blown off in the sale. These full-sized crayons claim 12-hour wear with crease-resistant and transfer-free features for a long-lasting finish.