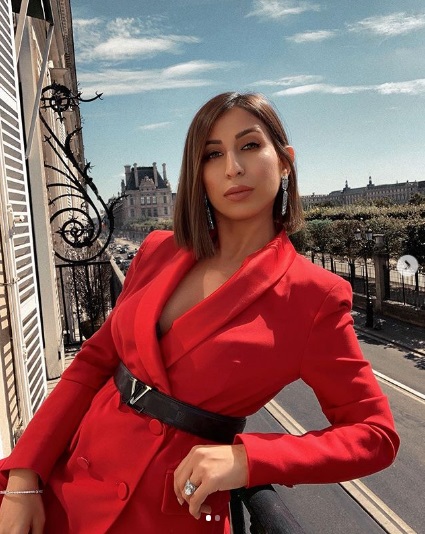 If you never suffered from acne, trust us God was playing favorites and he picked you. Because Acne is one of the most common skin concerns. If you have been suffering from acne. You need to understand they typically occur excessively when your hair follicles are plugged with oil or dead cells. Yes, unclean and over-oily hair may cause pimples, whiteheads, and blackheads. Popularly, acne is common among adolescents. But it can affect people of all ages. If you have been suffering from acne, you need to do something about it. Because the earlier you begin to treat your acne, the better they will heal.
Types of Acne
We understand that dealing with acne and treating them can be really annoying. But it significantly intensifies when you do not understand your skin concerns. Here's a quick read to understand your acne.
Whiteheads: A whitehead is nothing but a hair follicle that is blocked because of piled up dead skin cells. It is a small and less inflamed follicle opening that is blocked. Do not pop your white head.
Blackhead: Surprisingly, a blackhead is actually a whitehead that is pushed through and exposed to oxygen. This in turn oxidizes it and turns it black.
Pimple: A pimple is a painful overgrowth. It usually overs due to bacteria that stimulate your natural immune response. Yes, it is your own immune response that creates swelling, redness, and pain.
How To Treat Your Acne?
Remove your Makeup
If there is one thing you should never miss it is properly removing your makeup. When your skin suffers from acne, it really needs time to breathe. Only then it can repair itself. If you do not remove your makeup properly, the remaining makeup can clog your pores. Cleansing is necessary for thorough makeup removal.
TRULY CLEAN WHITE ROSE CLEANSER ($16.00)
PURE SKIN FACE CLEANSER ($21.00)
Exfoliate Twice a Week
Exfoliation is very essential for your skin. But, make sure you use a gentle exfoliator. Exfoliation has the power to dissolve all your dead cells. In fact, it promotes skin regeneration. This heals your acne. Make sure you do not over-exfoliate. Because it may lead to the risk of irritated and damaged skin. You should exfoliate only once or twice a week.
PURE ROSE FACE POLISH EXFOLIATOR ($38.00)
INTENSIVE PORE EXFOLIATING TREATMENT ($26.00)
Add a Suitable Toner
You should use a suitable toner regularly. It will help you in restoring the skin's pH balance. Along with that, it tightens and cleanses your pores. This significantly reduces the impact of environmental impurities.  
ACNE SOLUTIONS™ CLARIFYING LOTION ($17.50)
BALANCING FORCE™ OIL CONTROL TONER ($29.00)
Never Pick Or Pop
This is not a myth. Popping or picking your pimples is irresistible. But, you need to stop it. It can lead to severe infections and even long term scarring.