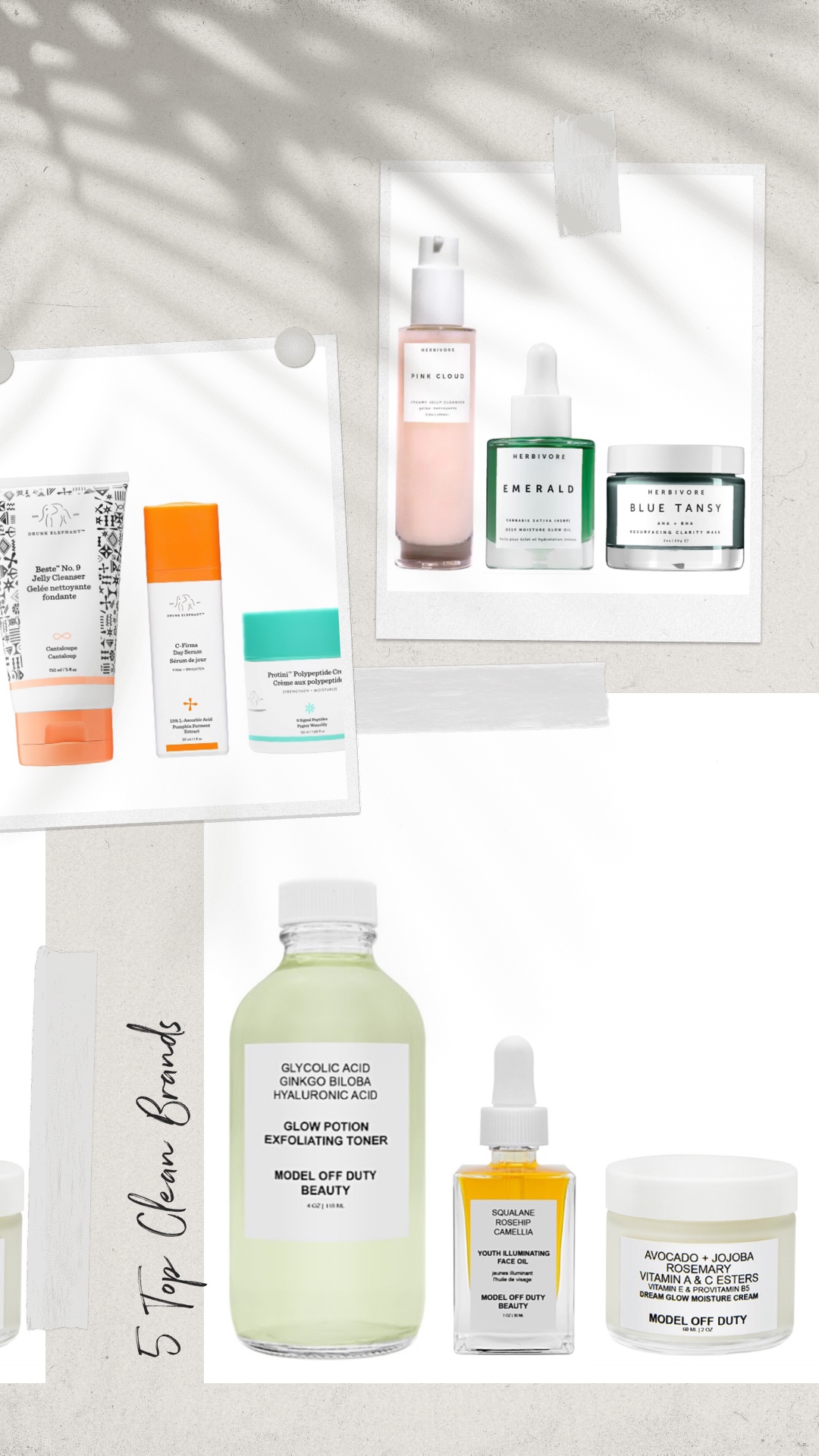 Did you know that your skin absorbs everything you apply to it? It's like your skin is eating your skincare products. So when you think about it, it's almost as if you're eating a product that contains artificial sweeteners, plenty of preservatives, synthetic color, synthetic dye, stabilizers, and filler ingredients. Not so pleasant, is it? Likewise, when you apply any skincare product filled with harmful components – ranging from preservatives to artificial fragrances, you feed your skin with toxic ingredients on purpose. Although for the moment, they may give visible results, once you consider the side effects, these chemicals are just not worth it.
No, you don't need to give up on skincare. All you need to do is shift to clean skincare and clean beauty. Clean skincare products are made up of naturally sourced ingredients that you might as well eat because they are entirely free from any chemicals and manufactured substances. These products mix all the essential minerals, and botanicals nutrients, vitamins and work to heal and restore your skin, all that without harming the earth or your body.
Well! If you have been thinking clean beauty brands are not that effective, you haven't met our favorite clean beauty brands. We cherish these five standout brands focused on full potency, absolute freshness, and 100% purity! It's time to make the switch because we picked the top 3 favorite products from each brand. Read on for a list of the five most effective clean and nontoxic skincare brands.
When it comes to clean skincare brands, Model Off Duty Beauty is our number 1 choice. We have tried almost all the products the brand has to offer, and we must say that they produce skincare that's entirely clean and work like magic on the skin. We highly recommend you to switch to Model Off Duty Beauty because every product by the brand consists of the finest, naturally sourced ingredients that are not only clean but fully natural and super effective as well. Truth be told, when they get it right, they get it astonishingly right. That being said, we are utterly impressed with the brand because they produce non-toxic, sustainable, and cruelty-free products. In fact, their products are free from any synthetic ingredients, synthetic fragrances, synthetic dyes, mineral oils, sulfates, parabens, silicones, phthalates, petrochemicals, and any other questionable ingredients. It is as safe as skincare can be. Although we relentlessly all love their products, here are some of our favorite picks. 
#2 DRUNK ELEPHANT
Drunk Elephant is one of our favorites because they are committed to using ingredients that benefit the skin. They have entirely prevented the use of synthetic ingredients in all their products. Every ingredient is based on bio-compatibility. They have an understanding of what is good for the skin and what leads to skincare issues. This makes their products free from every harmful ingredient. Switch to Drunk Elephant to reset your skin regimen. In just a few applications, you will feel your restoration in the form of healthy and balanced skin. Here are our top 3 picks by Drunk Elephant.
Protini™ Polypeptide Moisturizer
#3 YOUTH TO THE PEOPLE
This California-based brand is known as the Youth To The People. It is a global skincare brand and another one of our favorites. Made with pure love, every product by YTTP is specially tailored and formulated with the perfect combination of nutrient-filled superfoods. Their products comprise clinically proven vegan actives, which are just magical for the skin. Youth To The People focuses on producing clean, safe, and efficient products. Every formulation by this pure brand is made to keep in mind the environmental consciousness and the skin's health. They have created clean skincare that has no side-effects at all. Here are our top 3 picks by the brand.
Superfood Antioxidant Cleanser
Superberry Hydrate + Glow Dream Mask with Vitamin C
Dream Eye Cream with Goji Stem Cell and Ceramides
#4 HERBIVORE
Herbivore is a brand that focuses on producing effective, safe, and nontoxic products. They have made it their job to use only the elements that nature produces. They that every ingredient they pick is for a precise therapeutic reason. The brand has the policy to make no use of fillers of any kind, which makes every ingredient an "active" ingredient. This further results in an absolutely pure, potent, and effective formula. We recommend you to pick Herbivore products for their highly concentrated formulas with a rare purity. Each product is an effective, clean, and nontoxic skincare pick. Here are our favorite Herbivore products,
Pink Cloud Rosewater + Squalane Makeup Removing Face Wash
Emerald Hemp Seed Deep Moisture Glow Oil
Blue Tansy BHA and Enzyme Pore Refining Mask
#5 FARMACY
We highly recommend this brand because they use science to harness the restorative powers of natural ingredients. They have mastered the technique. They produce farm-to-face skincare products. Each product is utterly pure, potent, and clean. If you love to incorporate natural ingredients into your regimen, Farmacy is your pick. They are transparent, and they can unlock the abundant power of nature with science to give you gorgeous results. Pick this brand for radiant skin and healthy skin! Here are our top favorite picks by Farmacy,
Resurfacing Night Serum with Hydrating Honey + Gentle Flower Acids
Green Clean Makeup Removing Cleansing Balm
Honey Potion Renewing Antioxidant Hydration Mask
Up Next: 7 Highly Reviewed Skincare Products That Are Worth The Hype