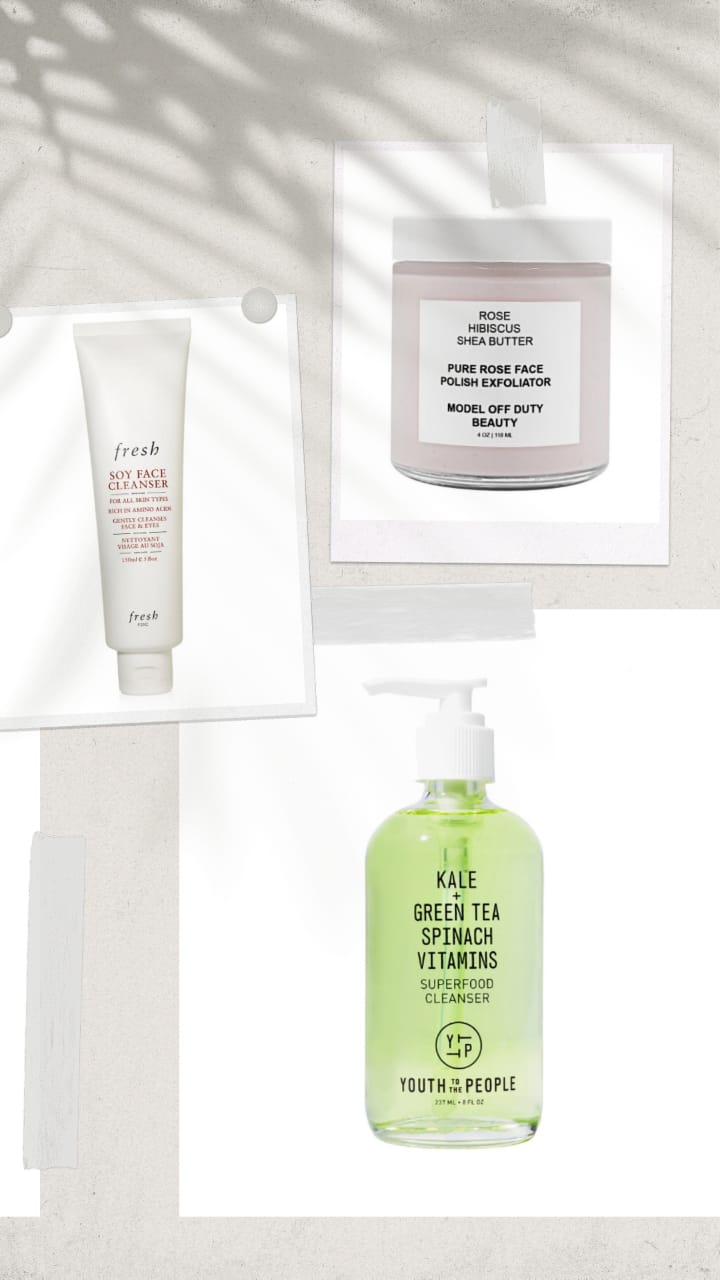 Let's be honest, we have all had skincare disasters that were so unpleasant that we've wanted to give up on skincare altogether. It was a fair reaction at the time; after all, why should you waste your precious time and energy on skincare products that don't bring you joy? We completely agree, you must toss out any product that doesn't make your life easier because skincare has to be calming. In fact, it is the best kind of self-care you could ever indulge in, that is why we are here to guide you manage your skincare. No, we are not talking about any extravagant beauty treatment or experimental tools, instead, we have curated a list of the 9 most effective skincare products that can be a game-changing addition to any routine. Every product on this list is exclusively handpicked by us to provide you with only the best.
If you have always wanted to elevate your skincare routine but not overdo it, here is all you need. Read on to find an exclusive list of the 9 most effective skincare products that belong in every routine.
Superfood Antioxidant Cleanser
Everybody needs a healthy and skin-loving cleanser in their daily skincare regimen. This everyday green cleanser is simply a burst of nutrition for your skin. It is perfectly formulated with superfoods like kale, spinach, and green tea. You can add this to your routine to elevate your daily cleansing experience. Also, this cleanser is suitable for double cleansing as well. This is indeed one of the most effective skincare products that you must try.
Pure Rose Face Polish Exfoliator
This Model Off Duty Beauty face polish is not like any other ordinary exfoliator; it is unparallel. In fact, it is far more effective than any ordinary scrub. It is the perfect pick to deliver an optimum cleansing and exfoliating experience. The Pure Rose Face Polish Exfoliator by MODB is just the right pick to eliminate your dead skin cells with the most purifying pumice. We highly recommend this luxurious blend of natural and vegan ingredients like rose, hibiscus, and shea butter to smoothen your skin.
This lightweight and transparent sunscreen is the key to protected and persevered skin. The Unseen Sunscreen SPF 40 is the most preferred sunscreen because it is extraordinarily makeup-gripping and also works as a daily primer with the protection of SPF 40. It is fragrance-free and suitable for all skin types. This gel-based sunscreen is as good as sunscreen can get.
Rose Deep Hydration Facial Toner
The Rose Deep Hydration Facial Toner by Fresh works to soften and refine your skin to reveal a bright-looking complexion. It is on our list of favorites because it is made of real rose petals. You need this gentle toner to cleanse, refresh, and prep your skin for the next steps in your skincare.
Creamy Eye Treatment with Avocado
If you think you are too young to add an eye cream into your regimen; you are probably wrong – because a nourishing eye cream is not just anti-aging in nature. You need an eye cream to gently moisturize the delicate area under your eyes and this eye cream just the right pick. Enriched with avocado oil, this rich cream can preserve your under-eye area and help you achieve bright and fresh-looking eyes.
Every delightful ingredient in Model Off Duty Beautys Dream Glow Moisture Cream has been handpicked to relax, rejuvenate, and preserve your skin; that's what makes this moisturizer the best of the bests. It is clean, vegan, and made up of 100 natural ingredients like avocado, rosemary leaf extract, and jojoba oil to give you well-hydrated and moisturized skin. This moisturizer can be a game-changing addition to your daily regime.
This gentle face wash is one of the best make-up removers. It practically melts away the makeup, including your waterproof mascara. Along with that, it optimally cleanses the skin and is suitable for all skin types. Enriched with amino acid-filled soy proteins and rosewater, this fresh product can elevate your skincare.
Every skincare regimen needs a comforting mask, and this nutrient-rich mask is just the right pick. This breathtaking mask is all you need to refresh your skin while fighting signs of aging. It is luxuriously scented with the fragrance of magnolias and roses. All it takes is 15minutes to deliver plump and bright skin.
This natural retinol alternative serum is a game-changing product that must belong to every routine. It is far better than retinol because bakuchiol has all the qualities of retinol and it is natural and so much more gentle. Add this targeted treatment into your daily regimen to boost collagen as well as elastin production. It is bound to reduce any signs of aging and give you the most desirable young-looking skin.
Up Next: 3 Top Skin Care Products Formulated With The Natural Alternative To Retinol – "Bakuchiol" That's A Game Changer