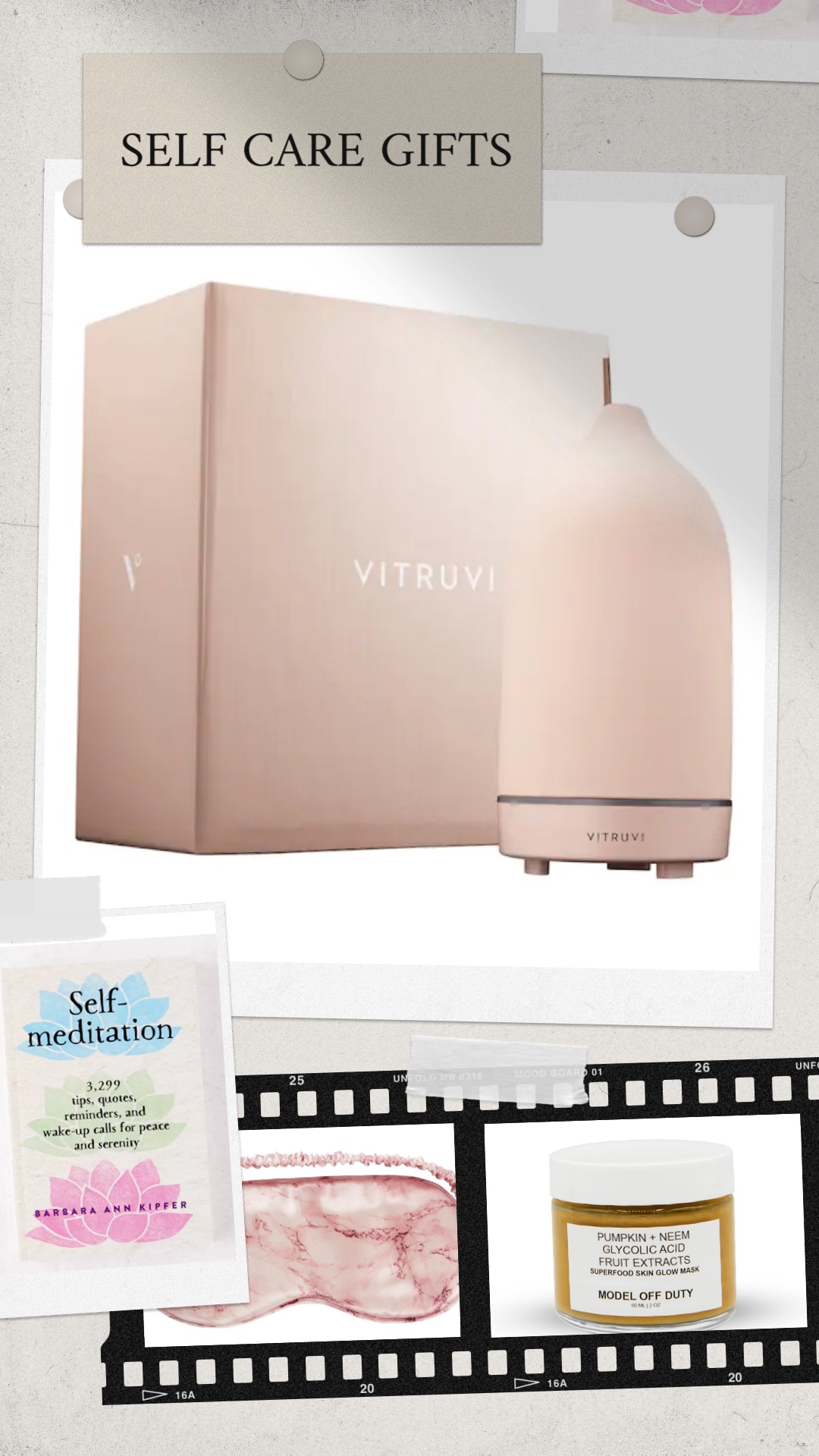 Everyone loves gifts. But, not everyone is good at picking out gifts for their loved ones. In spite of having the purest intentions, many of us simply pick chocolates or cookies for our loved ones, because that seems like the easy way out. Well, we have been there. That is why this holiday season, we have decided to be ready before time. While we were at it, we created a list of attractive and thoughtful gifts. Except for this time, we are here with something more than mere materialistic gifts. This holiday season, we are here to help you pick something that will help your loved ones get some much-needed relaxation. That is why we have curated a list of the best self-care gifts that truly keep on giving. Pick any product from this list for your friends and family to be the favorite guest of all time. And don't forget to pick one for yourself, after all, you deserve a little self-love as well.
Here is a list of 11 gifts that encourage relaxation and self-care. Pick your favorites to help your loved ones take a little extra care of themselves in the holiday season.
Marbled Mulberry Silk Eye Mask
The Marbled Mulberry Silk Eye Mask by Slip is the key to the most satisfying beauty sleep. This must-have eye mask is made up of high-quality mulberry silk. You might wonder – why mulberry silk? It is simply because there are several advantages to this top-notch fabric. Some of them are, mulberry silk will never soak up the skincare products applied on your face. Along with that, it leaves no sleep creases at all. This is all you need for a restful and rejuvenating sleep. Pick this mask with a matching slip pillowcase for the ultimate self-care experience.
This Model Off Duty Beauty facial mask is an essential skincare product. We highly recommend this mask to relax your skin and give you a chance to care of yourself. The Superfood Skin Glow Mask is all you need to eliminate dullness or dryness from your skin. Also, it is suitable for managing acne-prone and congested skin. This mask is also full of anti-aging properties. Pick this product for optimum hydration and gentle exfoliation while making your skin plump and youthful-looking.
This handcrafted face massage tool by Herbivore is the best massaging tool out there. It is extraordinarily effective while being super gentle. The Rose Quartz Gua Sha has the power to relieve any facial tension in just a matter of minutes. It results in the reduction of any kind of puffiness. The best part about this tool is that it preps your skin for absorption of any further skincare products you may layer or apply. This product is the perfect pick for gently stimulating circulation and making you look and feel youthful.
The stone diffuser by Vitruvi is a minimalist home decor piece that every home must-have. This essential oil diffuser is exclusively handcrafted, to effortlessly make your home beautifully fragrant. An essential oil diffuser is a perfect way to fill your home with your personal, custom-made aromas. The best part is it is completely chemical-free. Also, this excellent product is super-easy to clean and completely safe to use. Pick this product to please your basic senses and effortlessly elevate your mood.
This body brush by Goop provides the most essential and thorough exfoliation to make your skin baby smooth and soft. Shop this G.Tox Ultimate Dry Brush to add the goodness of dry brushing into your routine. This essential step can help you by visibly clarifying your skin. In just a matter of minutes, you will realize that it makes your skin energized and refreshed. You will be glad to know this brush is made up of 100% natural and biodegradable sisal fibers that are sourced from agave plants which makes this a perfect self-care gift.
We are obsessed with this classic queen-sized pillowcase by Slip. It is made up of preciously sourced mulberry silk for optimum beauty sleep. You need to pick this product to reap the benefits of a hypoallergenic and dust/mite-resistant natural silk cover. This simple change in your night's sleep will do wonders for your skin. That is because this pillowcase will allow your skin to breathe freely and never make you sweat like any polyester cover. We highly recommend this pillowcase which is also verified by hairdressers, skincare experts, dermatologists, plastic surgeons, and beauty experts.
This product is the perfect relationship-building tool. You need to pick the Reflection Card Deck for the perfect questions at your fingertips. This unique product by Holstee is a super fun idea to spark meaningful dialogue and conversation. In fact, these may help in deepening your relationships. This is simply because every deck comprises of more than a hundred thought-provoking questions that are centered upon several mindful themes. These sustainable cards are all you need for a fun day with your beau.
You are probably well aware that for optimum health, a good night's sleep is as essential as your nutritious diet and workout. So, the Sleep Power Nap Spray by This Works is all you need to pave the way for a good night's sleep. It is made up of an award-winning amalgamation of essential oils sourced from Lavender and Vetivert, along with Wild Chamomile. This product is the perfect pick to calm your mind and your body for a rejuvenating sleep. This is like your own portable ambiance setter to help you sleep like a baby anytime and anywhere in the world.
When it comes to self care and relaxation, we always recommend adding a suitable skincare product, and the Dream Glow Moisture Cream by Model Off Duty Beauty is just the right pick. This moisture cream is a luxurious blend of superfoods like avocado, jojoba, and rosemary. We highly urge you to pick this rejuvenating moisturizer to hydrate, brighten and protect your skin in no time. This perfect moisturizer is the ideal product to add a few moments of calm into your busy day. Pick this to gift yourself a refreshing glow that lasts all day long.
This beauty roller is the perfect pick to stimulate and revive your tired skin. Featuring a freakishly unique, multi-angle design, this product is all you need to boost your circulation and enhance the firmness of your skin. It also improves your skin tone. The product comes with an arched handle to give you the most comfortable grip while giving you full control. Pick this long-lasting portable and waterproof beauty roller by Refa to indulge in the best kind of self-care.
Self-Meditation By Barbara Ann Kipfer
This book by Barbara Ann Kipfer can help you meditate anytime and anywhere. This book called self-meditation is a must-read if you like self-help books. But, even if you are not much of a reader, you are going to be compelled to read this one because it is just so effortlessly attractive. It consists of hundreds of meditative suggestions that you can incorporate in your daily life. This book is like a mental retreat right in your hands. Pick this book to gift yourself the gift of joy and peace.
Up Next: 13 Perfect Gifts To Treat Your Friends (Or Yourself) This Holiday Season Under $50