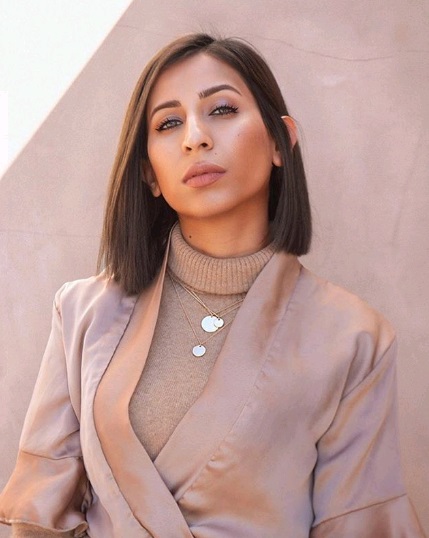 Skincare experts strongly recommend adding a moisturizer to your skincare routine. And, they are right, moisturization is a must. But what if you were not doing it the right way? What if you have been obliviously making the worst moisturizing mistakes?
If you think about it, what can possibly go wrong with a basic moisturizer – you have been doing it all your life, right? Wrong! That's why we are here to tell you about 5 absolutely common moisturizing mistakes that can totally ruin your skincare routine. These 5 mistakes have been making your skin dry, rough, or perhaps leading to early signs of aging. Scroll down to check if you've been moisturizing the right way, or are you making glaring mistakes as well.
#1 You're using an unsuitable moisturizer
Finding the perfect moisturizer is the first step of moisturization. If you missed that, you are probably wasting your time slathering an ineffective product. Or worse, you are not even aware that it's your unsuitable moisturizer that is doing your skin more harm than good. You need to understand your skin type before you pick the right moisturizer.
#2 You are using the wrong amount of moisturizer
Do you feel that some parts of your face are moisturized, while others are still dry? This is probably because you have been using the wrong amount of moisturizer. Typically, you just need a pea-sized quantity of moisturizer. The purpose of a moisturizer can be only fulfilled if it is evenly coated on all the parts of your skin. Applying a proper amount of moisturizer ensures long-lasting, non-sticky hydration.   
#3 You are not moisturizing twice a day
People like to think a healthy diet and a strategic workout plan makes their skin glow. Yes, they do. In fact, we have all obsessed over our post-workout glow, but how long does last if not accompanied by the right skincare routine? In other words, if you do not have a proper skincare routine or more precisely, if you do not cleanse and moisturize at least twice a day, you are making a mistake. Your skin needs its daily dose of moisturization. You must incorporate a hydrating moisturizer in your daily AM and PM skincare regime.
#4 You are not following the correct order
Although moisturization is one of the most important steps of a skincare routine, effective moisturization is highly dependent on the order of the entire skincare routine. Apart from hydration, moisturization helps in locking beneficial ingredients that your skin received from the skincare steps before it. So, if you use a moisturizer before cleansing, it simply makes no sense. That is why, following the correct skincare order, that is, applying the lightest product first and the heaviest product last, is very important.
#5 You're not moisturizing your neck and chest
We all love taking care of our precious faces. Undoubtedly, facial skincare is the most important. But people seem to forget that the neck and the chest should be a part of your skincare routine. This is because your neck and chest are as exposed as your face, and hence, equally prone to signs of aging. So, when you moisturizer your face the next time, make sure to extend the care to your neck and chest as well.
*BONUS* – A List Of FC's Exclusive Product Recommendations
Out of pure love for our readers, we have created a list of the best moisturizers. Each moisturizer is an exclusive recommendation by Fancy Correctitude.
DREAM GLOW MOISTURE CREAM ($48.00)
When it comes to skincare, Model Off Duty Beauty is absolutely trustworthy. The Dream Glow Moisture Cream is composed of high-quality natural ingredients to adequately comfort, restore, and protect your gorgeous skin. Its natural ingredients include jojoba oil, avocado, and rosemary leaf extract.
ULTRA FACIAL CREAM – KIEHL'S SINCE 1851 ($55.00)
This best selling hydrating facial cream is highly reviewed by customers. It is an exceptionally lightweight facial moisturizer. The most satisfying part about this product is, it has no sulfates, parabens, phthalates, or even carbamide. Pick this hydrating cream for a skin-friendly and eco-friendly experience.
CRÈME DE LA MER MOISTURIZER ($95.00)
This lusciously rich cream effectively soothes, moisturizes as well as hydrates the skin. This is the most suitable cream for dry skin. If you have had skincare concerns like dryness, inflammation, or any other signs of aging – go for this skincare product.
ROSE & HYALURONIC ACID DEEP HYDRATION MOISTURIZER ($42.00)
This gel-based lightweight cream is all you need for supple and clear skin. It is power-packed with hyaluronic acid, which moisturizes and hydrates the skin all day long.
THE WATER CREAM ($20.00)
This anti-aging moisturizing cream is an absolute must-have, especially if you are looking for an oil-free alternative. This product is full of skin-rejuvenating Japanese nutrients, along with powerful botanicals for clear skin.