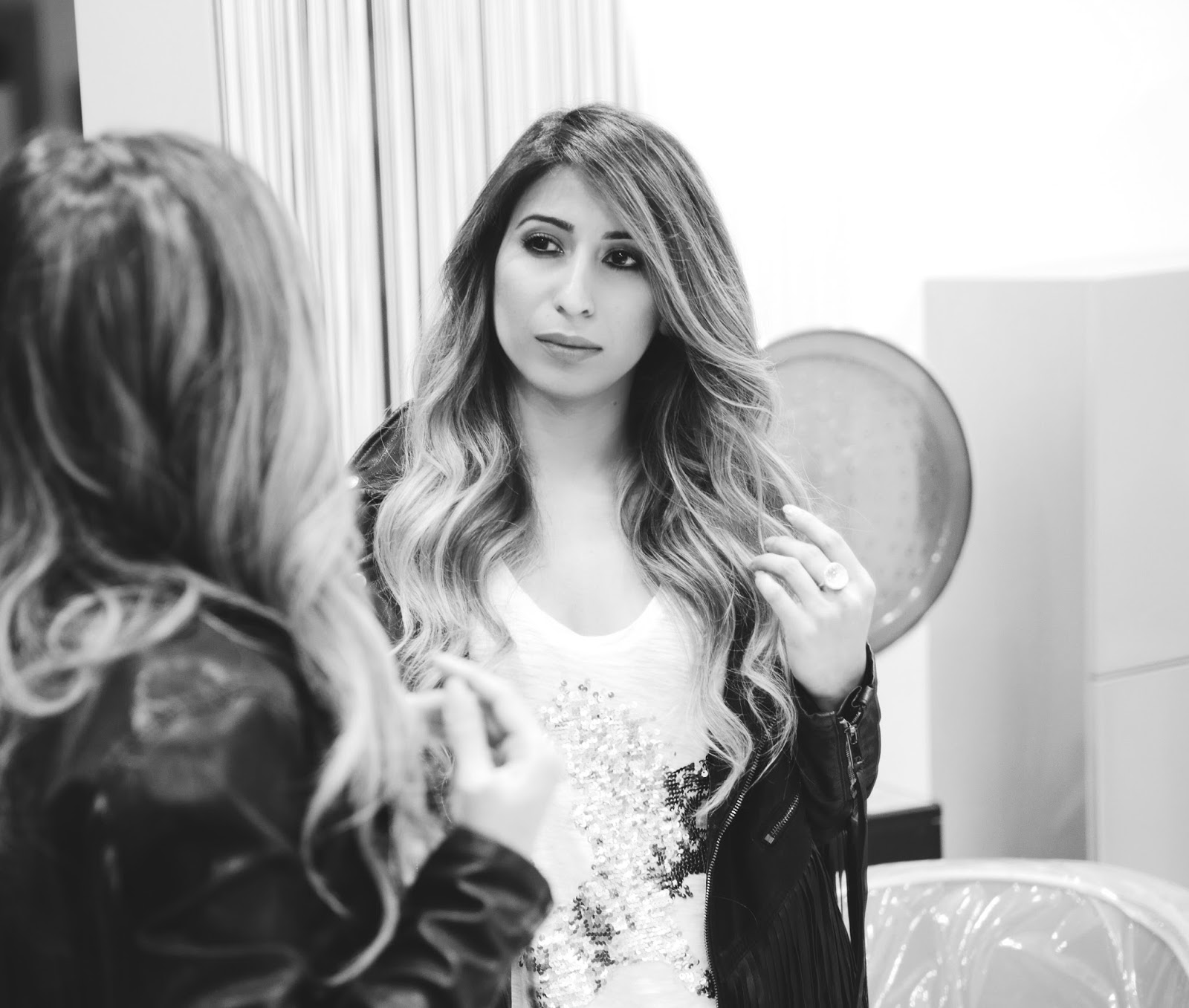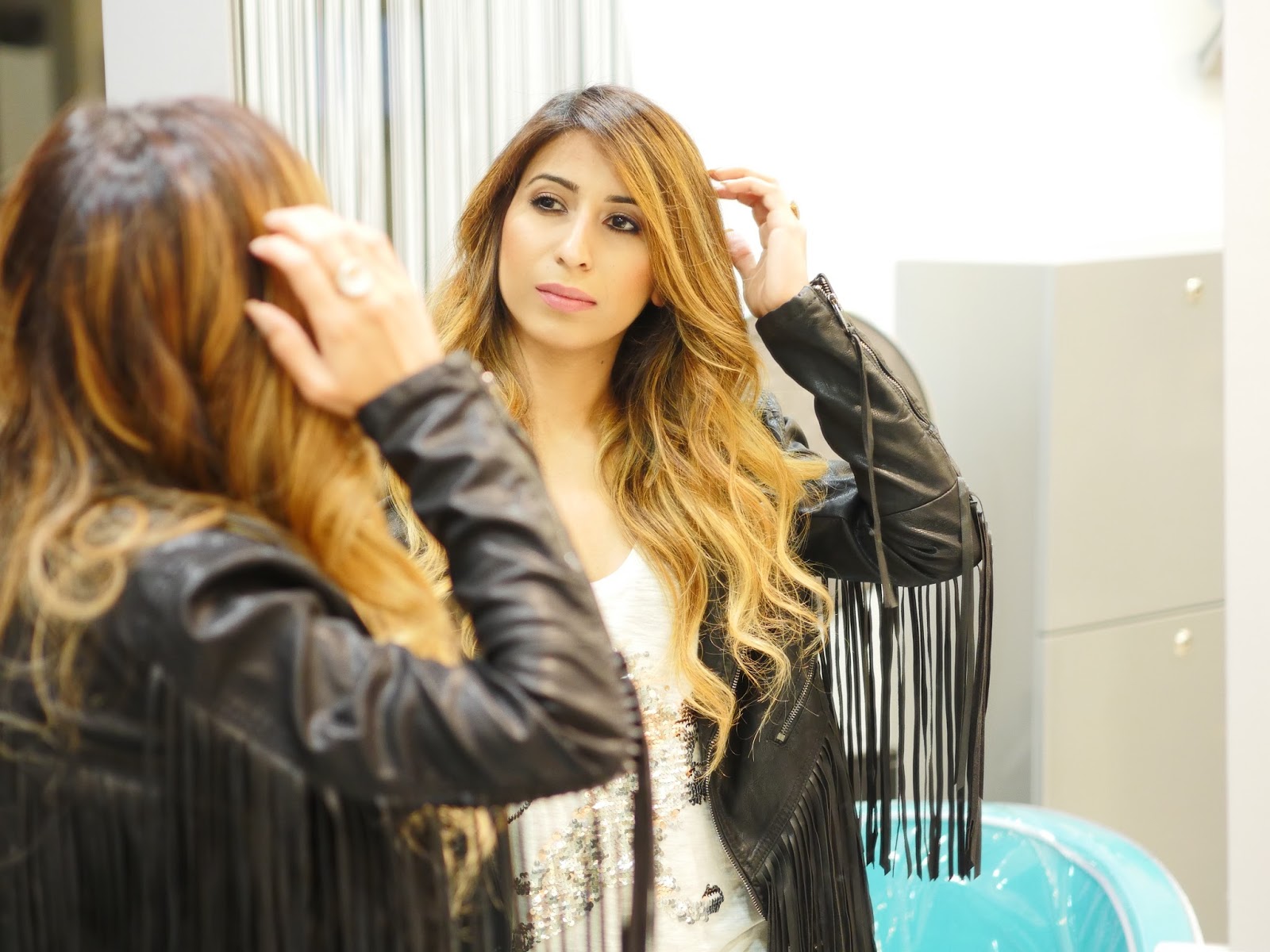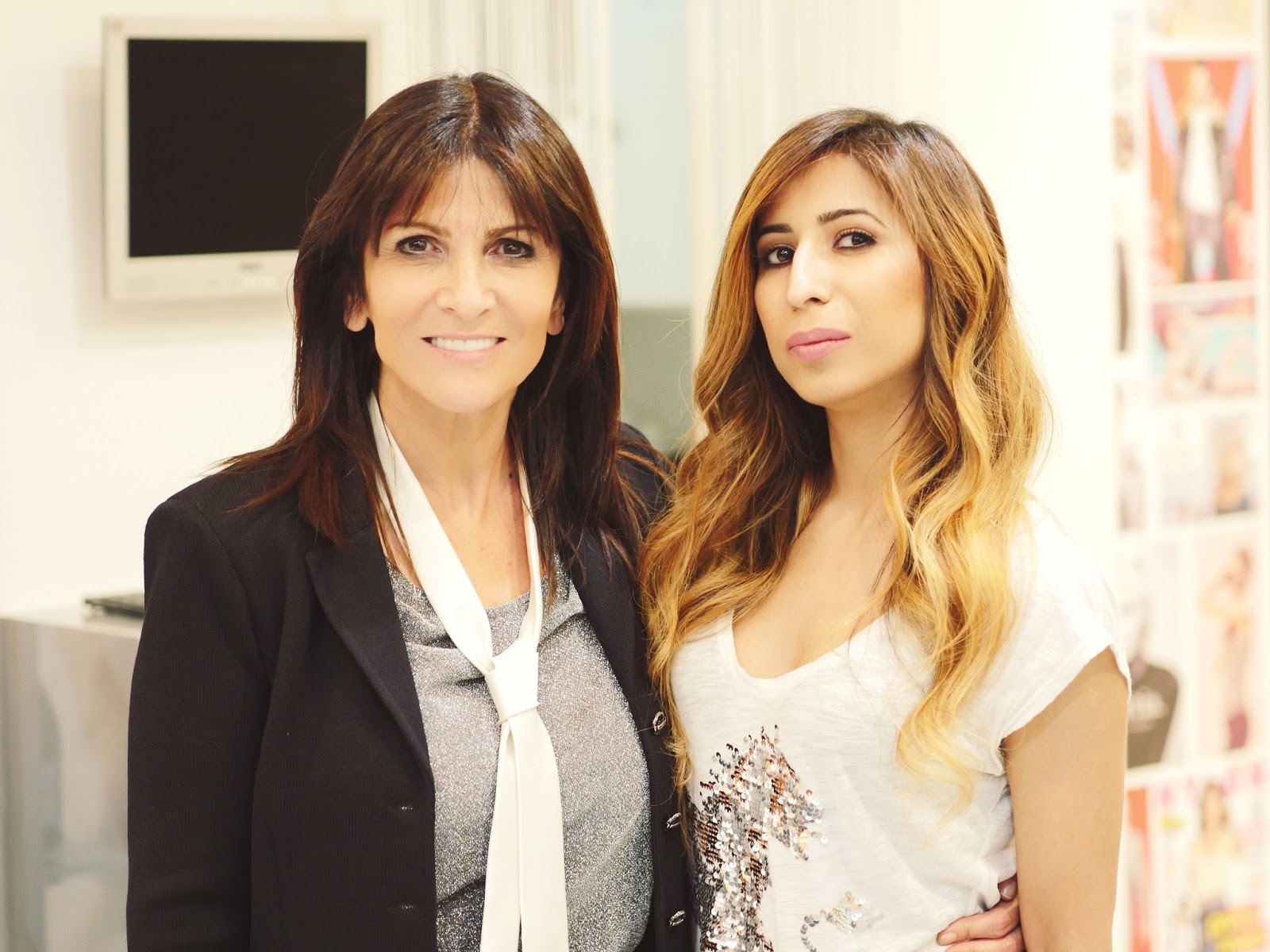 I was invited to an event at Lea Journo Salon. Its located in beautiful Four Seasons Hotel in Beverly Hills. I want to start by telling you guys, if you ever come to LA or if you live in LA you should definitely visit this salon. Their client list (hold your breath people 🙂 comprises of Britney Spears, Orlando Bloom, Brad Pitt to name a few and the list goes on and on.
The minute I entered the salon I received such a warm welcome.
Hospitality for me is very important along with the great service and they exceeded my expectations in both. All the stylists to PR people, to receptionist and Lea the owner/hairstylist were extremely humble. When I entered they offered us cakes and wine etc, I opted for Rosey, you can never go wrong with that. The decor of the salon is very contemporary and bright, the lighting is pretty good too. I personally don't like salons where the lighting is too low, but this place is nicely lit.
So highlight of the evening was, I got to get my hair done by Lea Journo herself 🙂 I had a great time chatting with her and getting to know her while she was doing my hair. I was really impressed by how humble she was even after working with the Hollywood A listers, she had no air about that. Lea is from Paris and it happens to be one of my favorite places in the world and I loved every minute of my trip to Paris when I went there a few years back, so we discussed about Paris.
In no time she worked her magic on my hair and literally made me look like a star. All and all the entire experience was so much fun and it was a treat to meet Lea and everyone at the salon.
GIVEAWAY
Here is a giveaway loves, just my way of thanking you guys for you love and support.  I have teamed up with few a other bloggers and we would love to gift as many of you as possible! In this giveaway, we are rewarding 3 precious readers/followers with a fabulous authentic Tory Burch package that includes a tote bag and a wallet! Each package is worth $590. Open to international contestants but international winner will be responsible for shipping and custom fees. Entrants must be 18+ old to join. You have 124 chances of winning if you follow all the sponsors so follow as many as you can. 
Thanks for stopping by
Stay Fancy
Adi xo