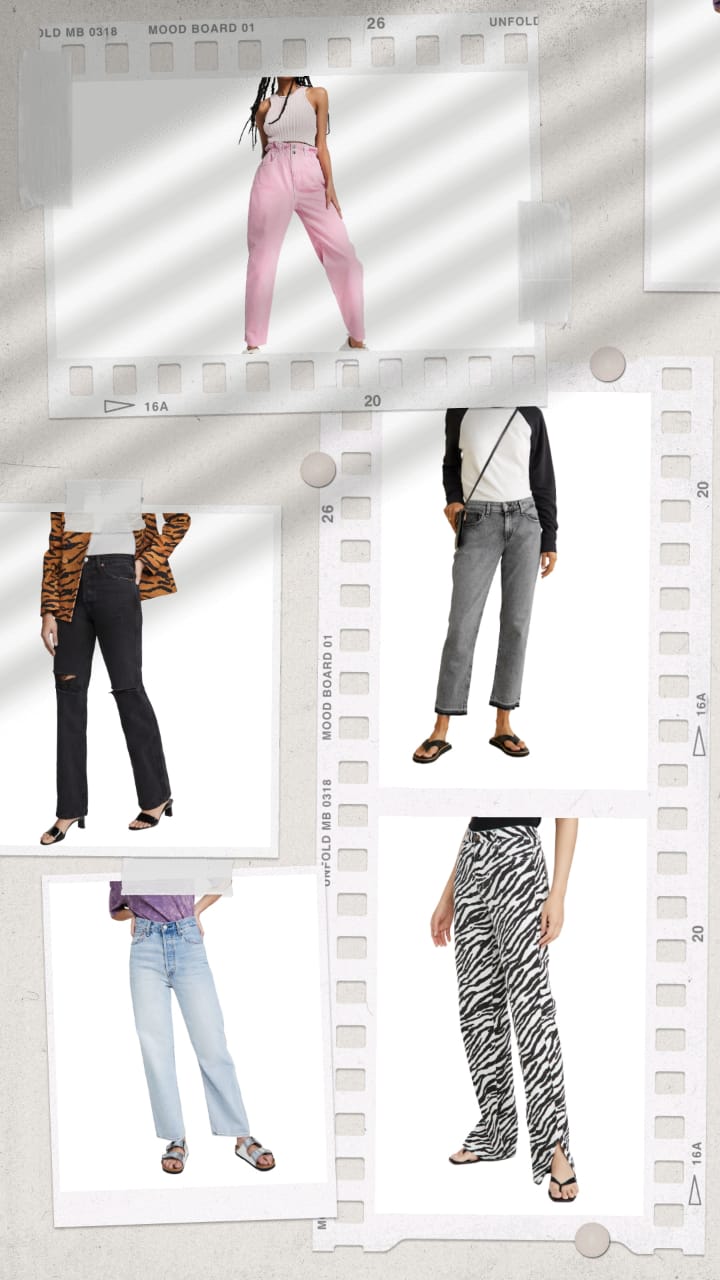 There are a few classy jeans trends that will always be wardrobe staples for us. The search for the perfect pair of jeans that offer a flattering fit is never easy. However, we have combed out the chicest jeans trends that are timelessly stunning and big-time investment pieces for wardrobe with every fashion aesthetic. These 5 latest jeans trends will redefine the way you dress up. The captivating looks of these trends will always have you covered, sartorially speaking.
Be it the quirky printed jeans or baggy ones, these jeans trends are surely a huge obsession of the entire fashion flock these days. The universally stunning silhouettes and fit of these jeans will make your outfit noteworthy every time you wear them. So, come on now, let style enthusiasts be inspired with your lookbook by incorporating these jeans trends we have picked to satiate your obsession for fashion.
1. Low-Rise
The time has come when you flaunt your waits by opting for low-rise jeans that are making all the right noise in the fashion world these days. The Y2K vibes of this jeans trend will elevate your fashion values. So, what are you waiting for?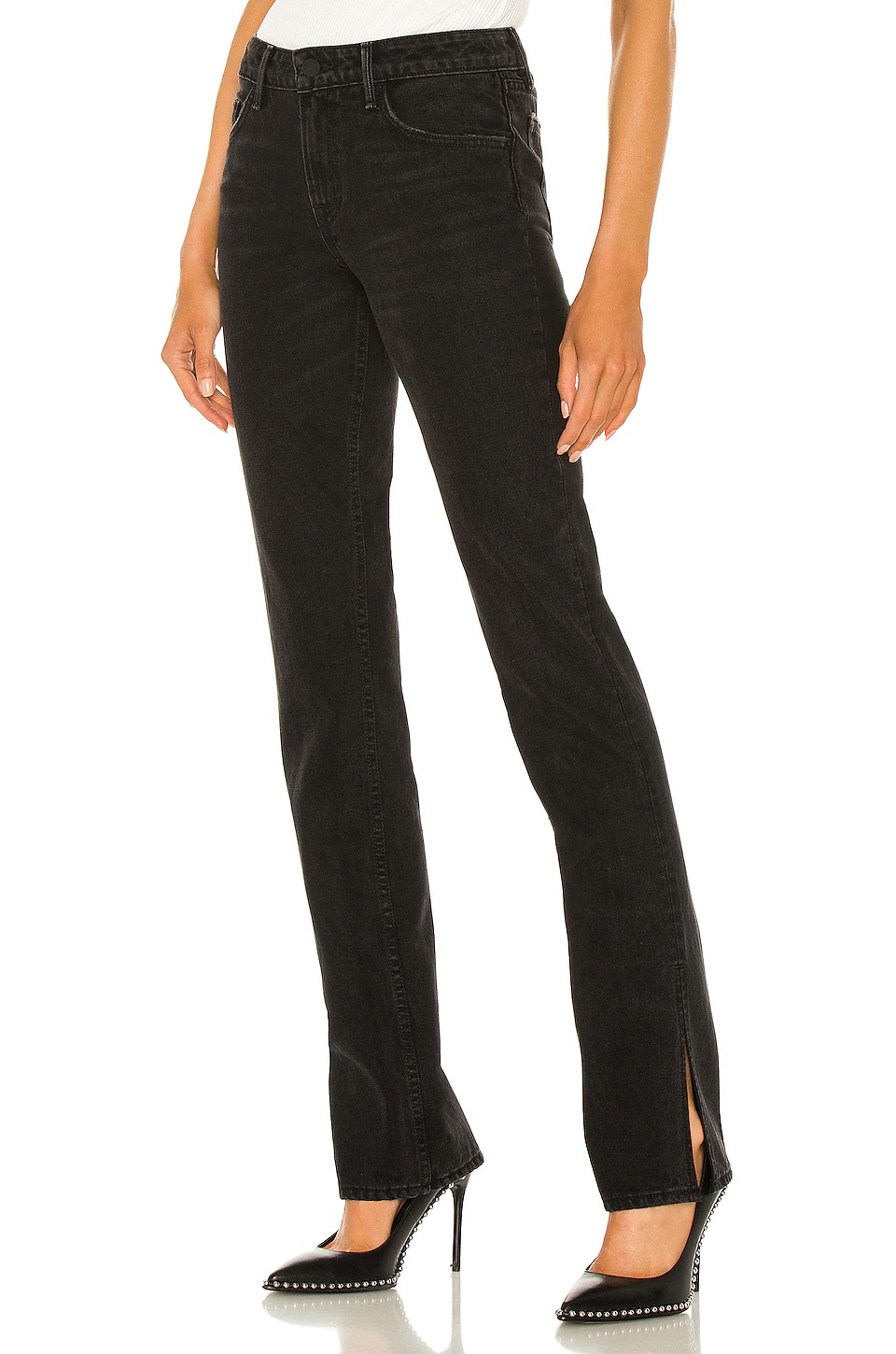 GRLFRND Hailey Low Rise Slim Boot ($235)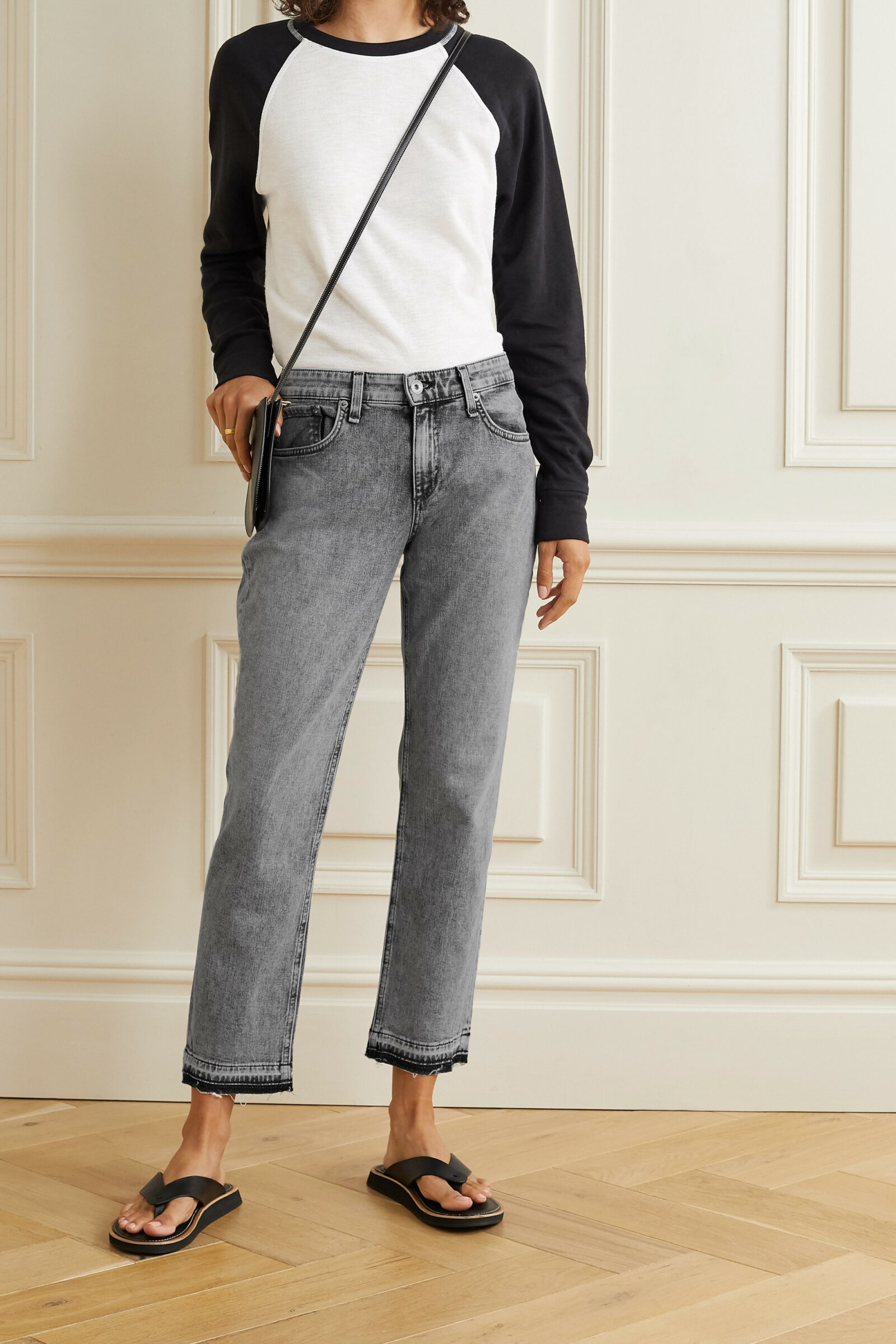 Rag & Bone Dre distressed boyfriend jeans ($225) $90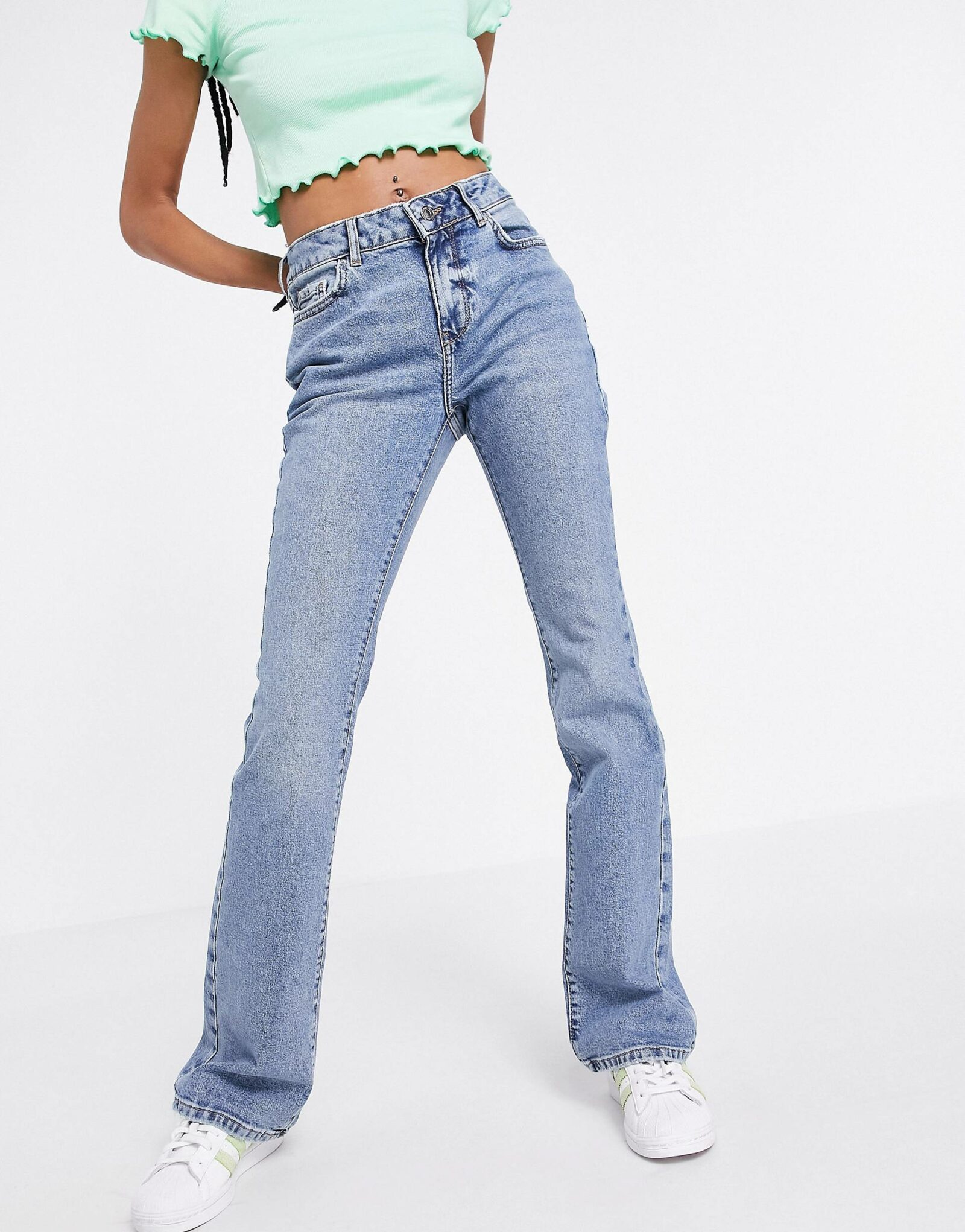 Asos New Look low rise flare jeans ($50)
2. Ripped Jeans
Believe it or not, but ripped jeans will always stay ahead in the fashion game no matter what season it is or trend steals the spotlight. These cool and sassy jeans are here to ensure that you stay fashionably thick at all times!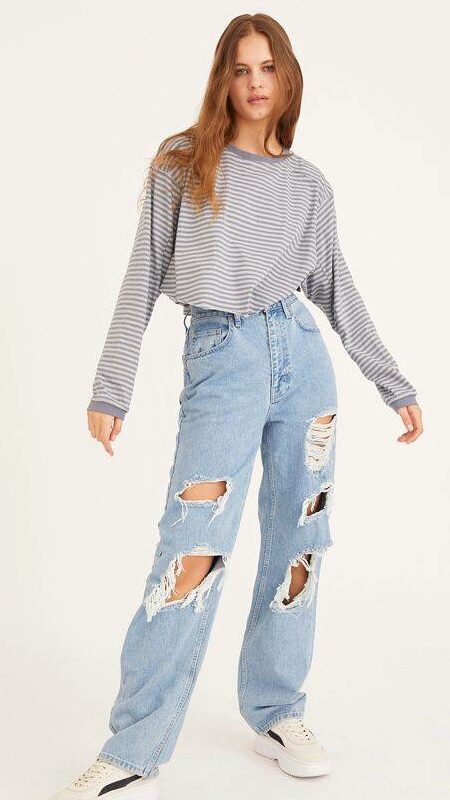 BDG High-Waisted Baggy Jean ($69)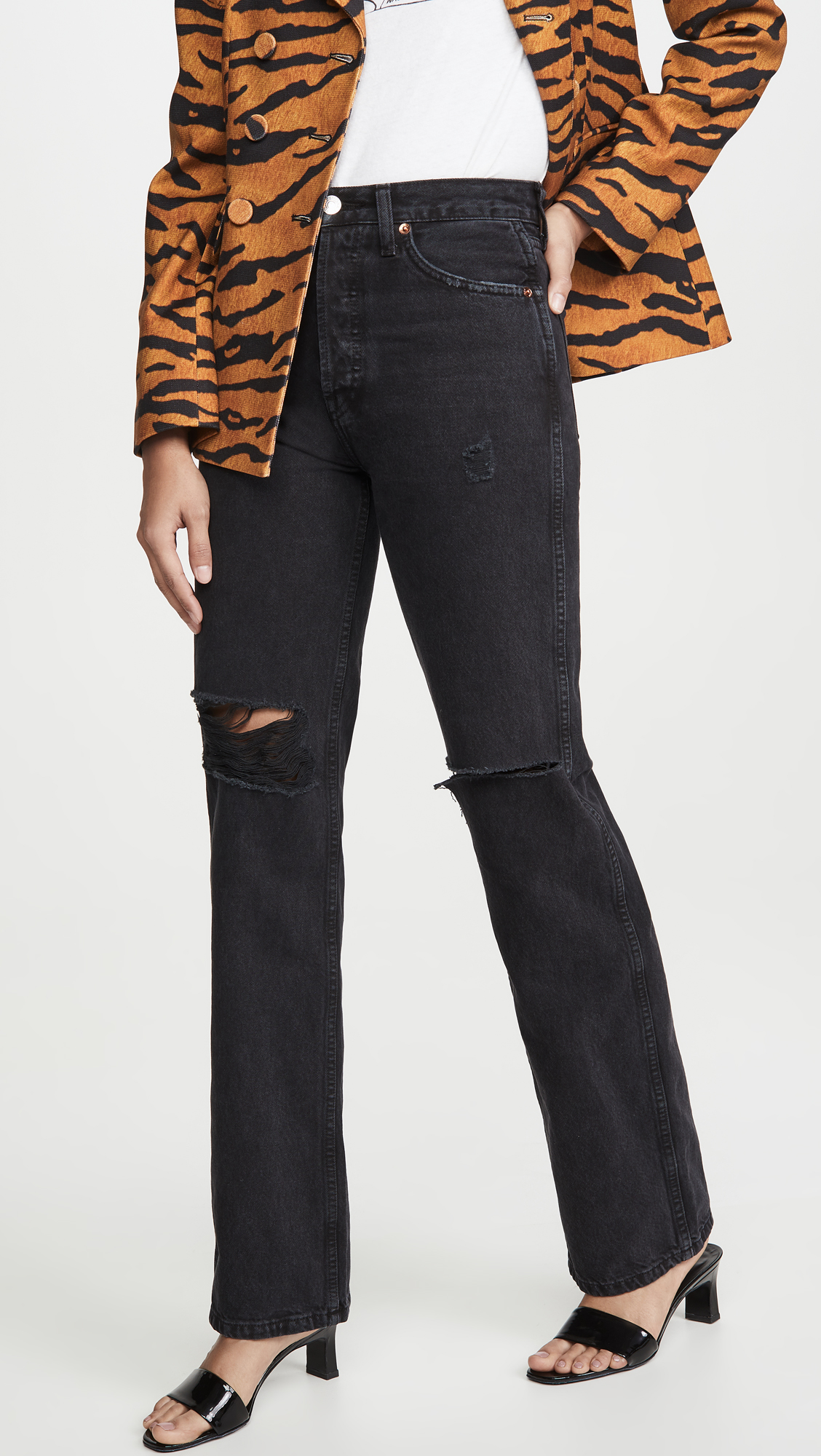 Re/Done High-Rise Loose Jeans ($250)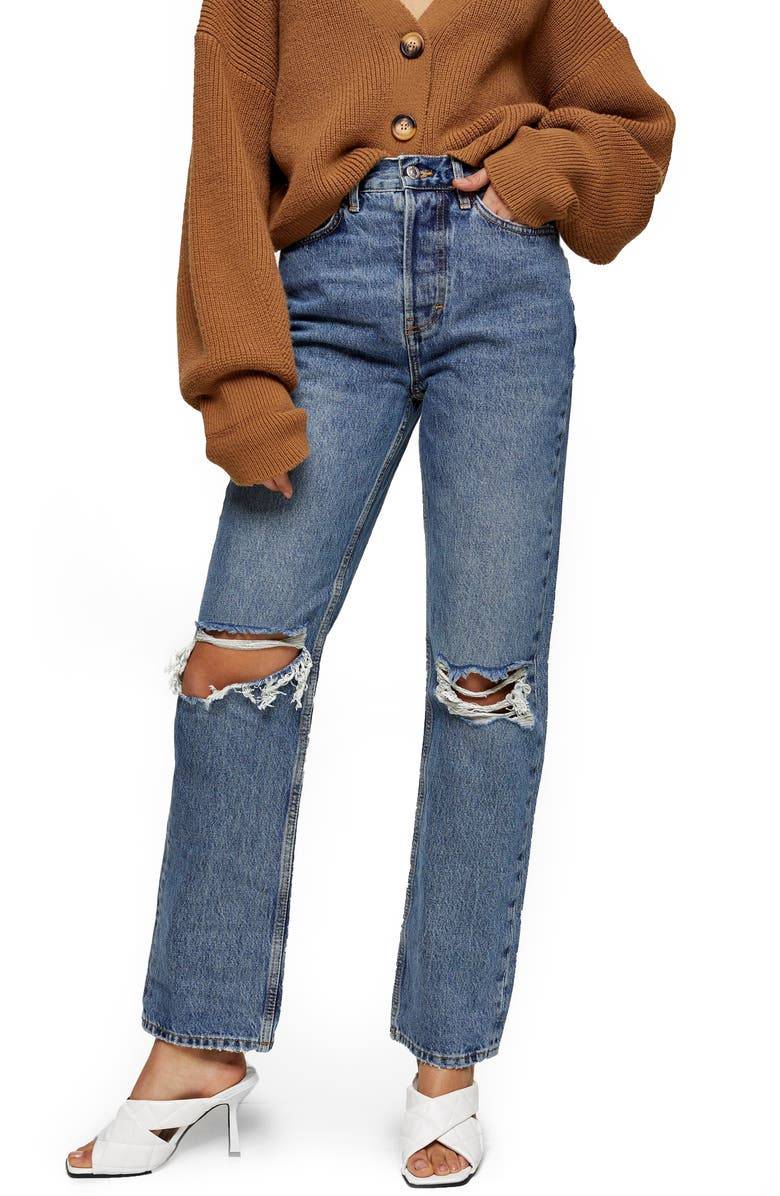 Topshop Ripped Dad Jeans ($80)
3. Colorful Ones
Be in the fashion spotlight by adding colorful jeans to your cart. Yes, this year, IT girls are upgrading their wardrobe's fashion quotient by adding colorful jeans. They are eye-catching, edgy, and everything that your outfits are craving right now.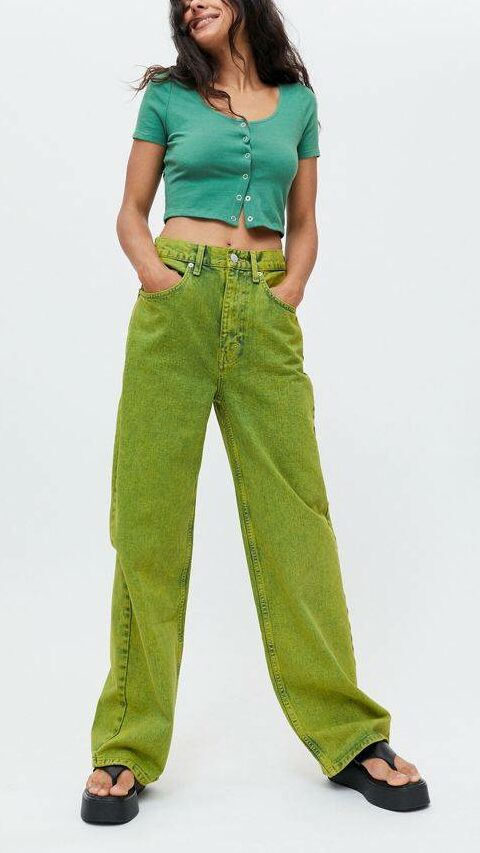 BDG High-Waisted Baggy Jean ($79)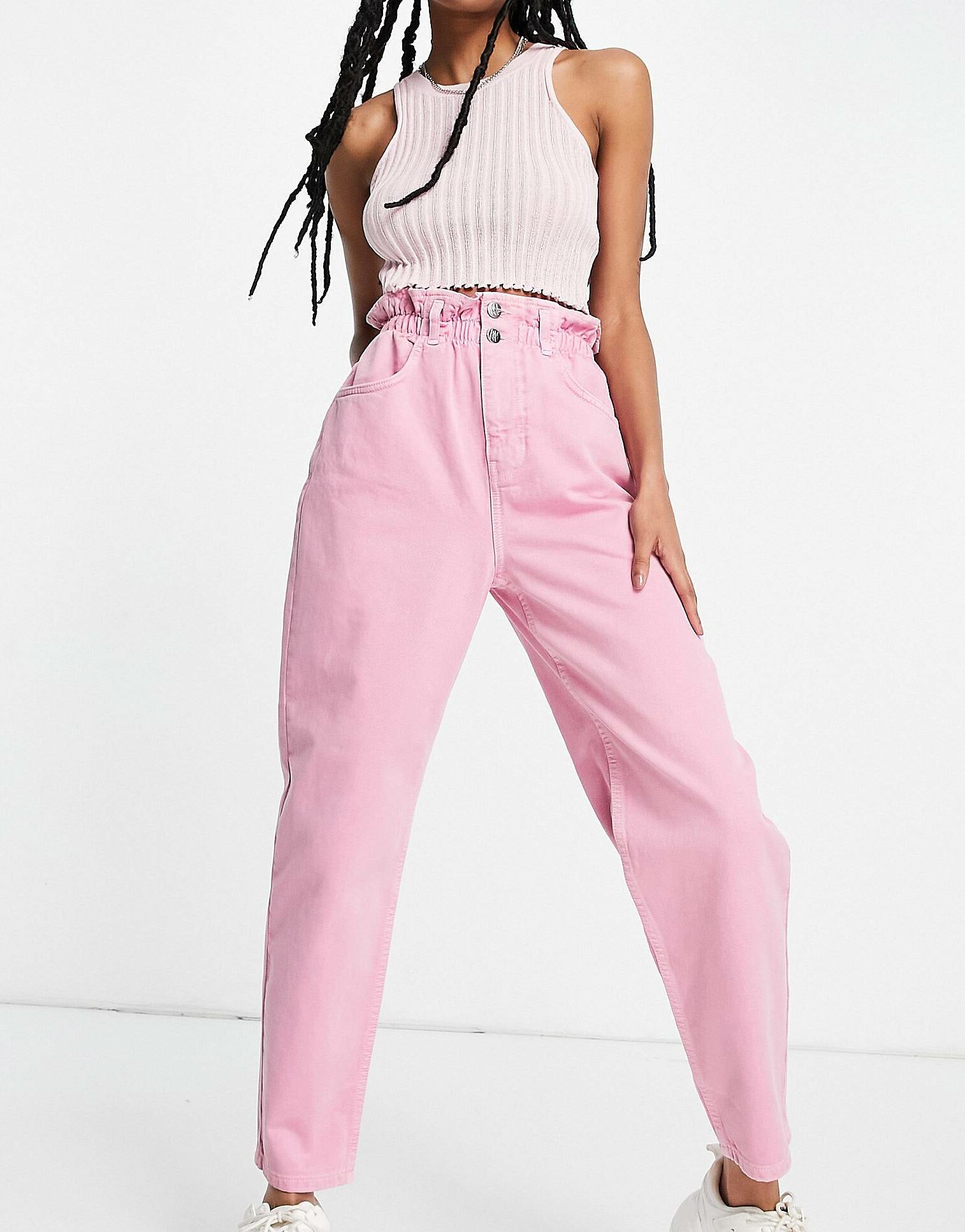 Reclaimed Vintage Inspired the '96 mom jeans ($51)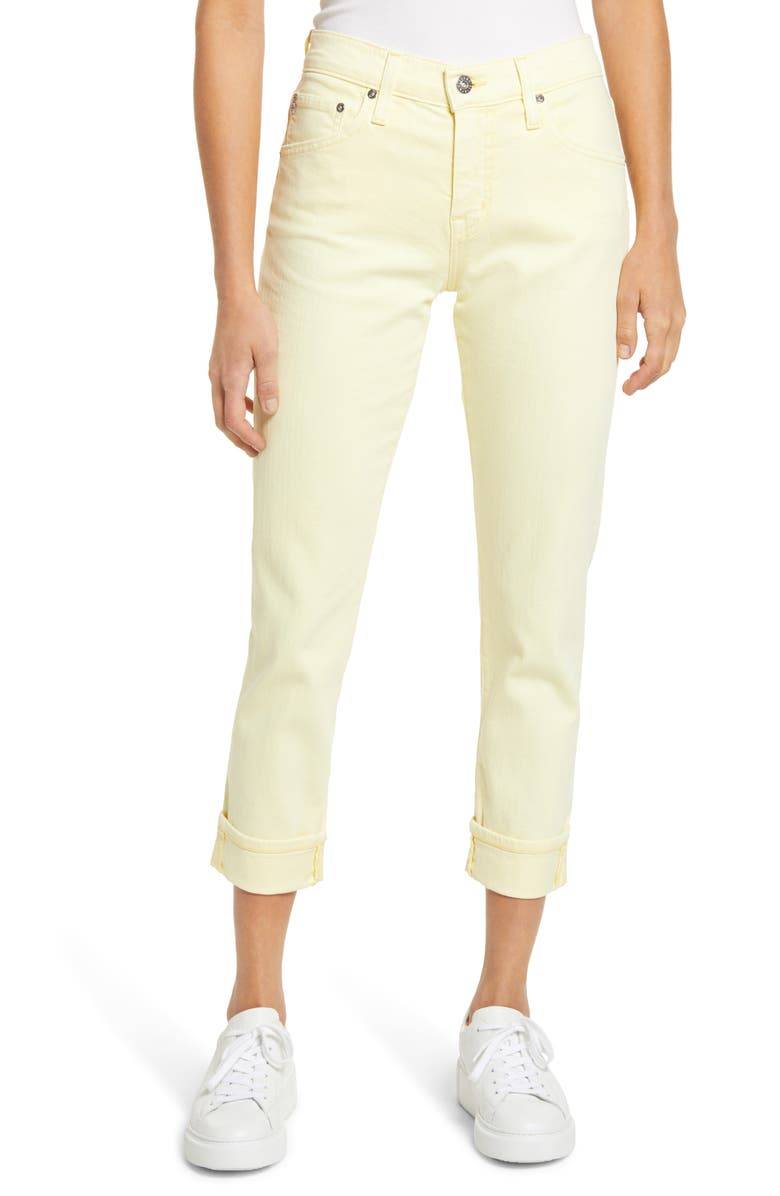 AG The Ex-Boyfriend Crop Slim Jeans ($215)
4. Quirky Prints
Be the quirky yet elegant fashionista with these printed jeans that even our editors are obsessed with. These quirky printed jeans are here to redefine the entire essence of your fashion sense.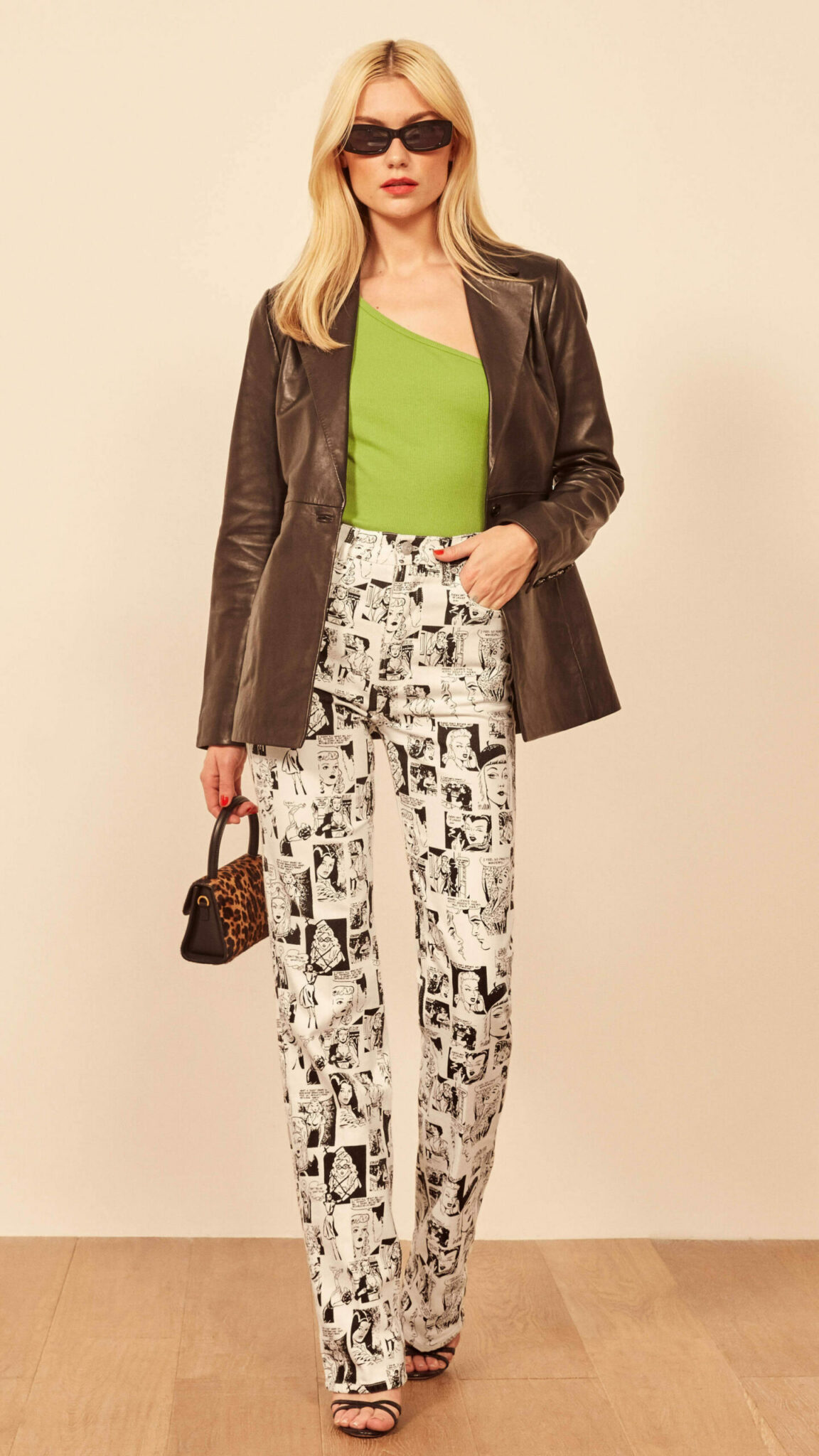 Reformation Petites Newsprint High Rise Straight Long Jeans ($188)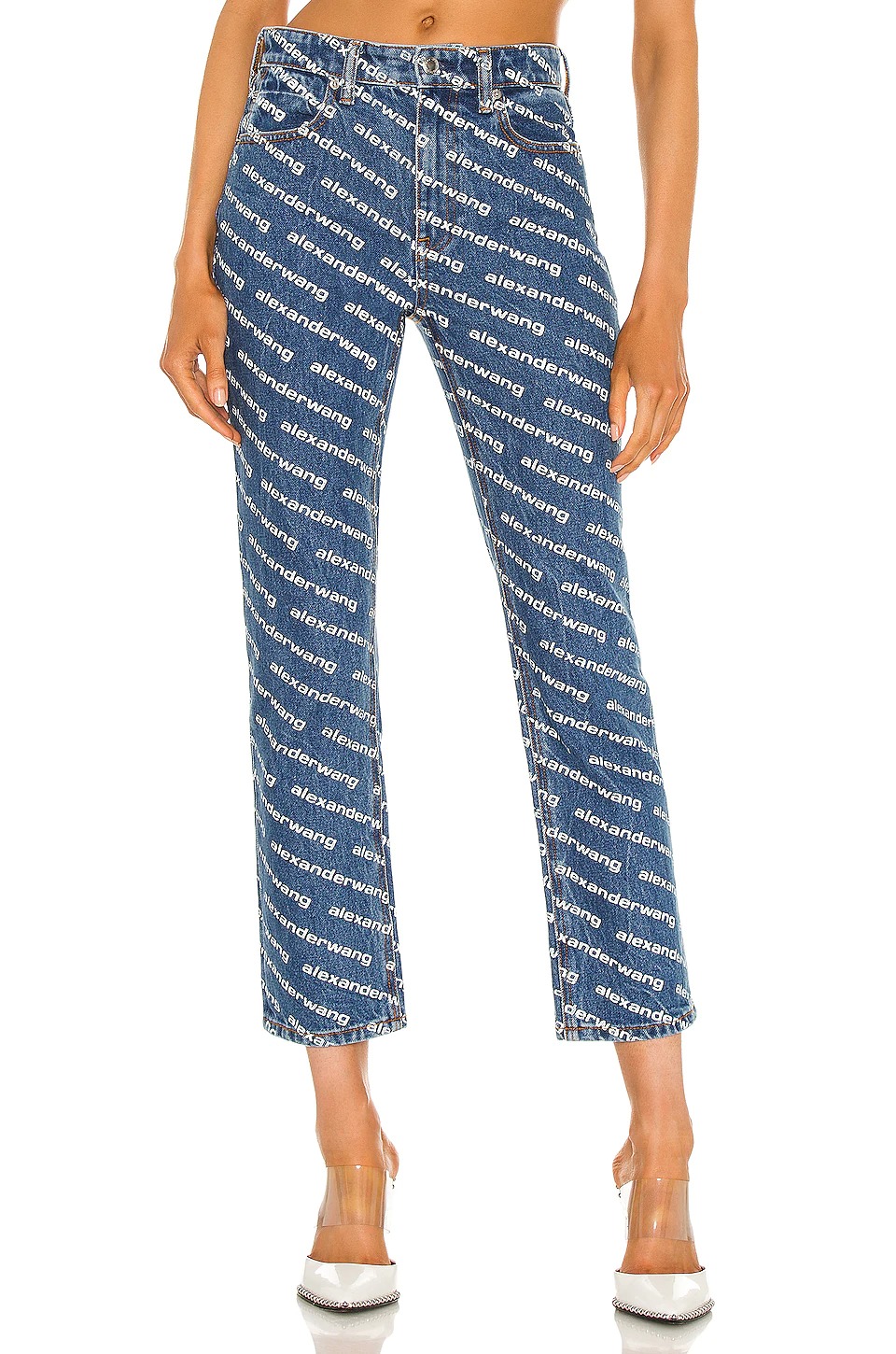 Denim X Alexander Wang High Rise Slim Jean ($375)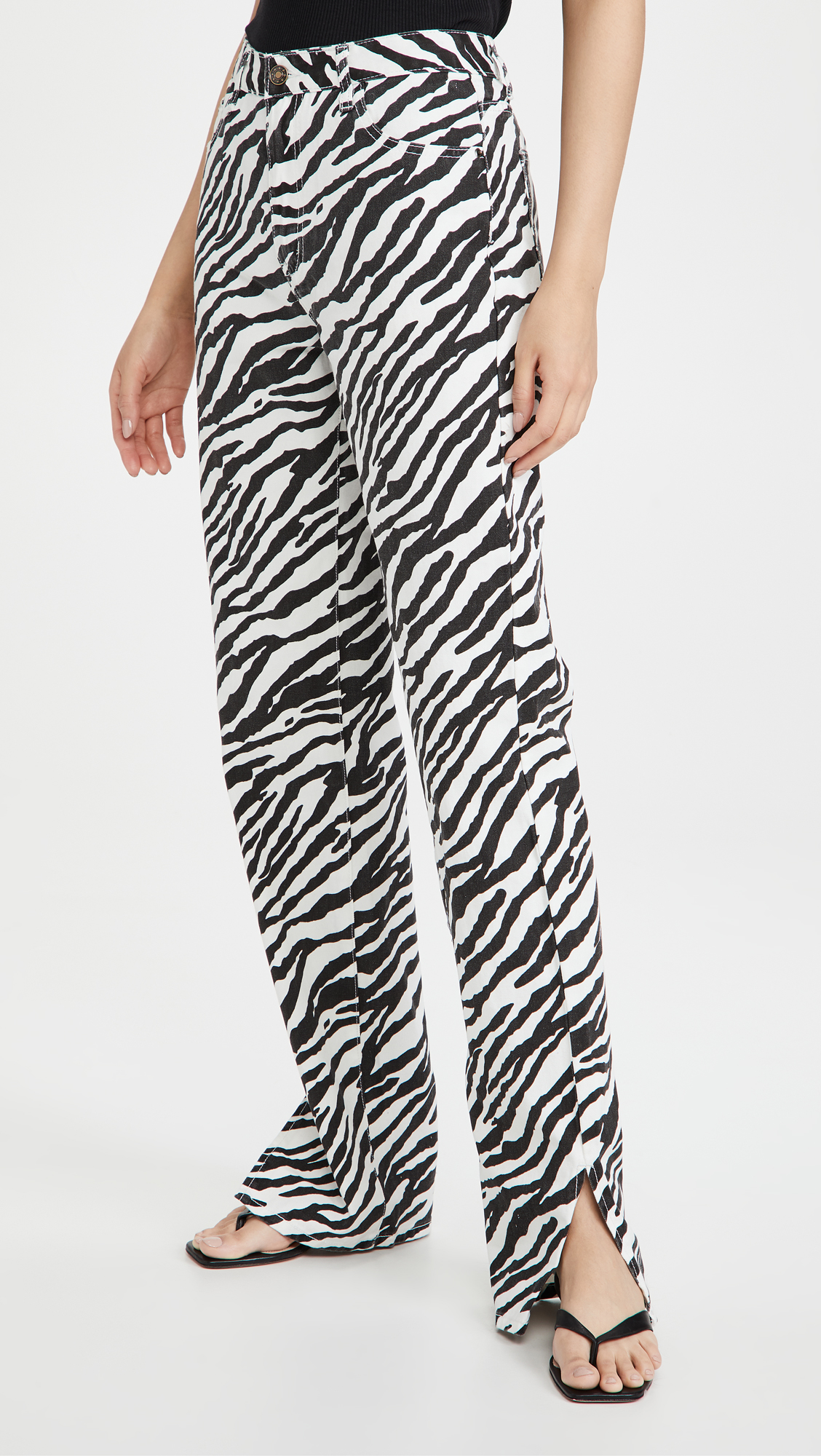 Lioness Alabama Jeans ($89)
5. Sassy-Baggy
Another jeans trend that will exude heavy Y2K vibes. Yes, you guessed it right, we are talking about the baggy jeans that are also known as skater jeans. The easy-going silhouette and laid-back look make this jeans trend effortlessly cool.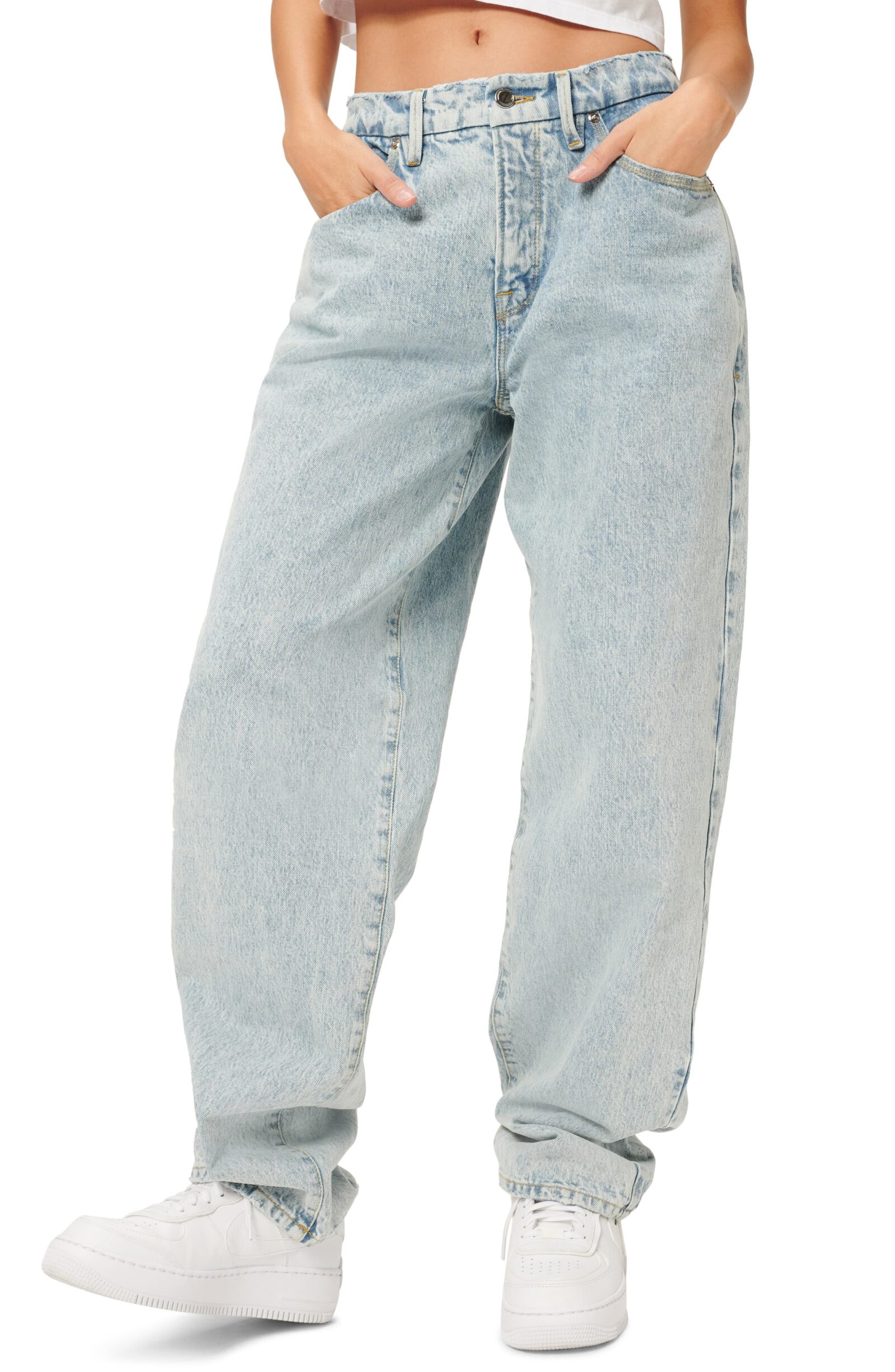 Good American Good 90s High Waist Loose Fit Nonstretch Jeans ($149)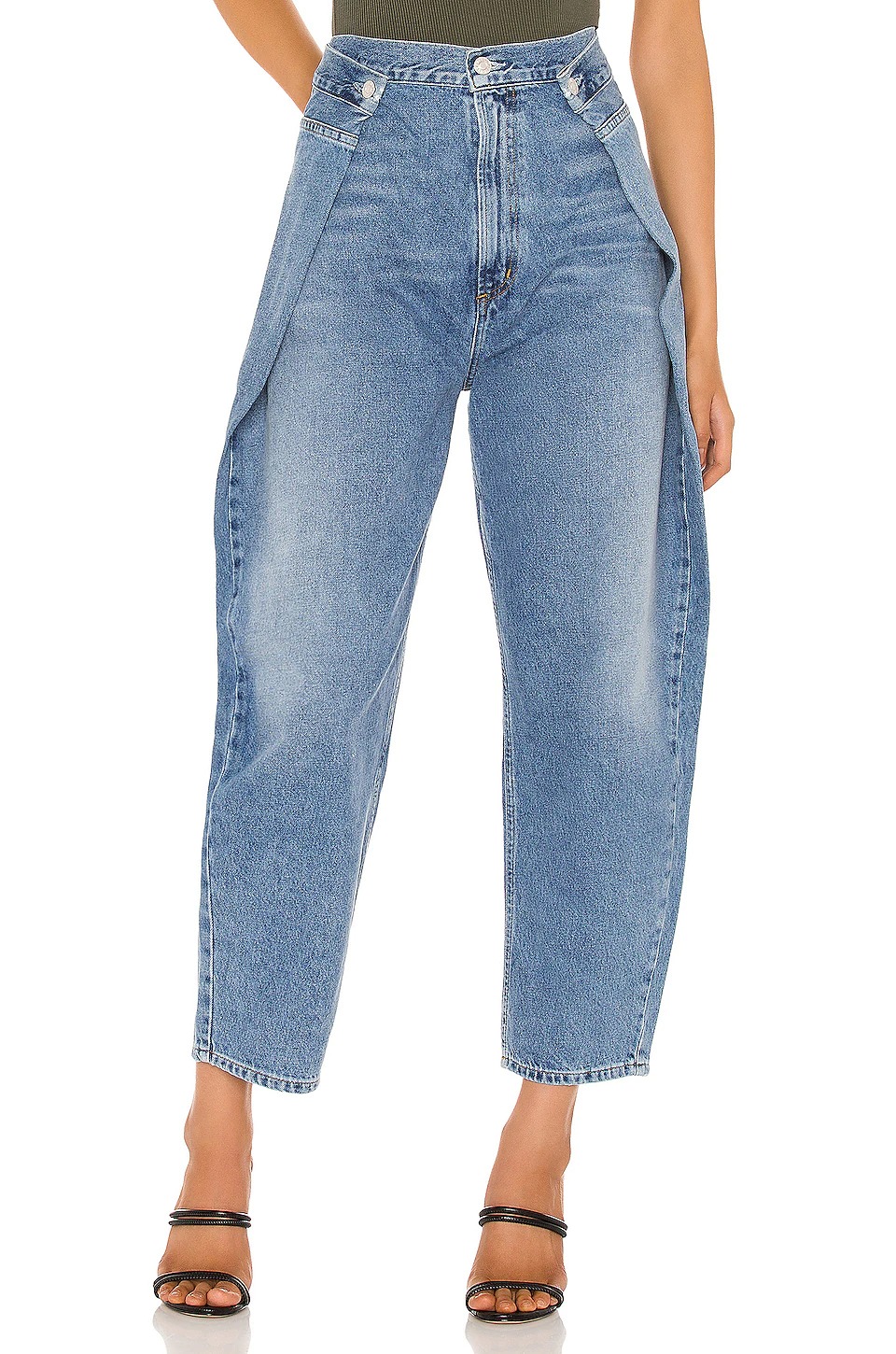 Agolde Front Fold Baggy ($198) $159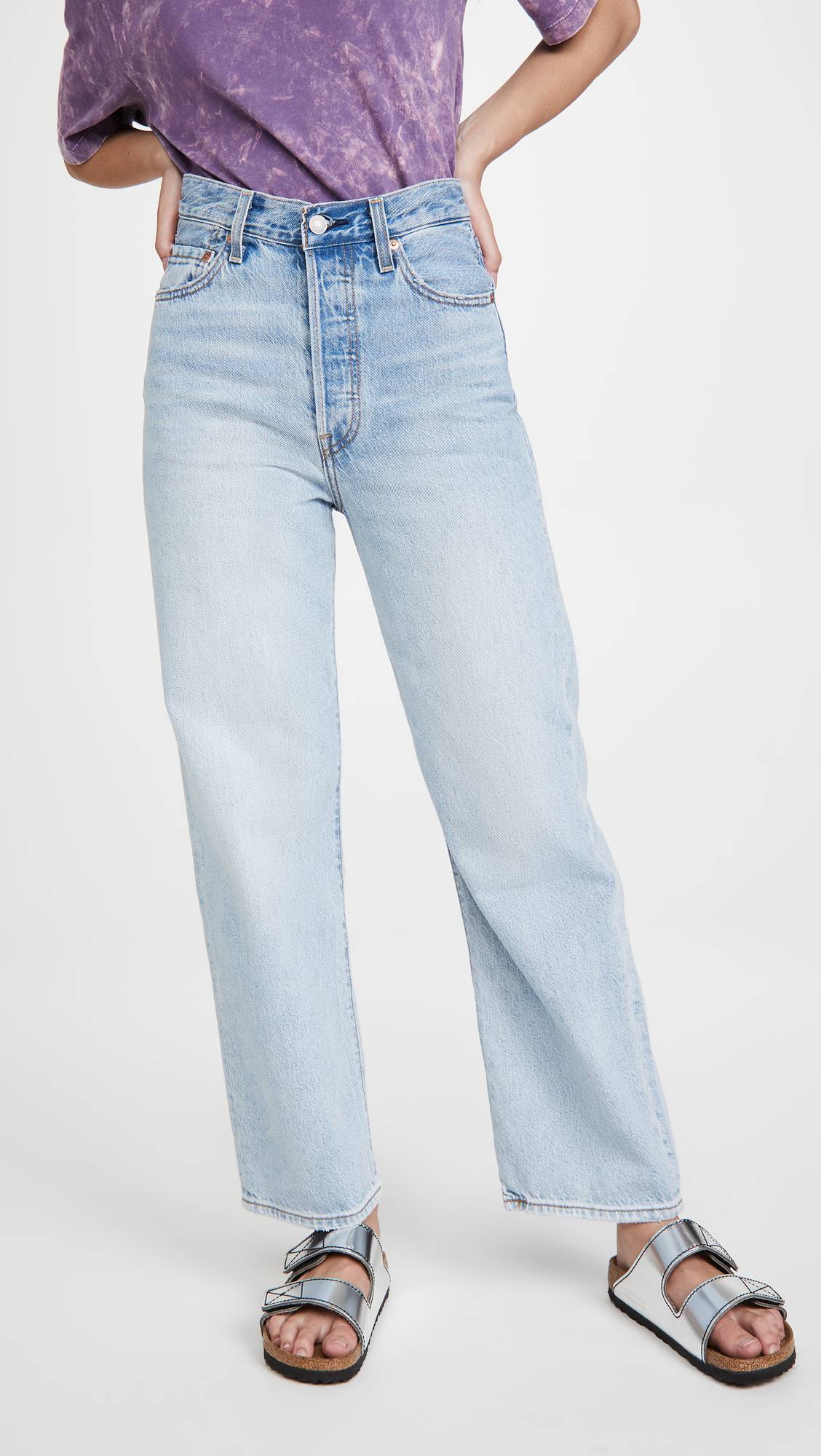 Levi's Ribcage Straight Ankle Jeans ($108)
Up Next: 7 cute airport outfits to try before boarding your next flight