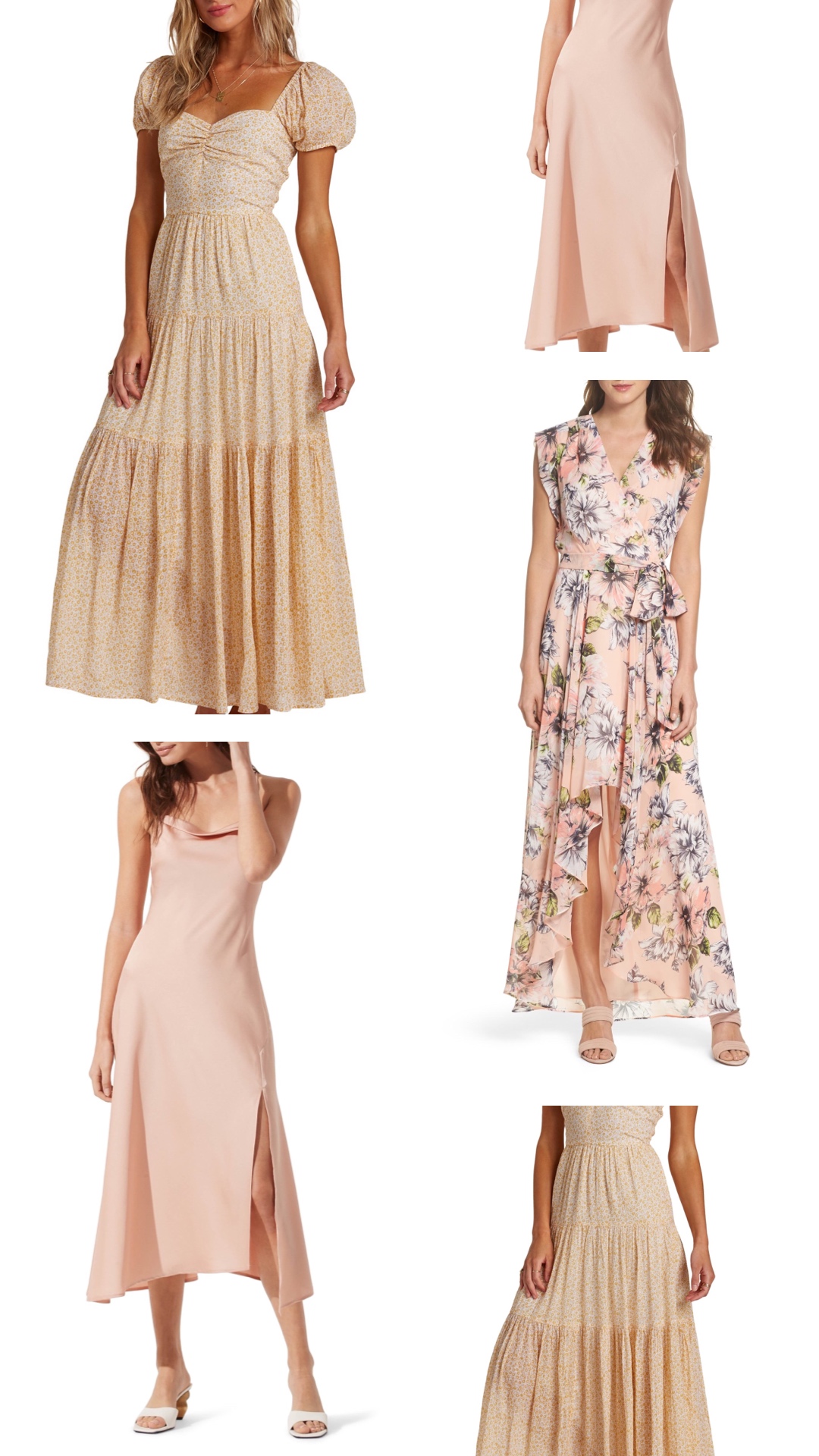 Shopping for cute spring dresses always sounds fun and easy, but that's not really the case. In this fashion world where there are endless new options to distract you from the chicest ones, it becomes quite tricky. Well, we all have been here before, haven't we? That's why we decided to sort out this shopping task for you. Here we have combed the most loved and chicest spring dresses from Nordstrom to make you look fashionably uplifted at all times. Are you excited? We thought so!
From floral prints to t-shirt silhouettes, our versatile selection of dresses will make you feel stylish and confident all the time. So, without any further ado, go ahead and shop your heart out because you have truly deserved it!
Best Spring Summer Dresses 2021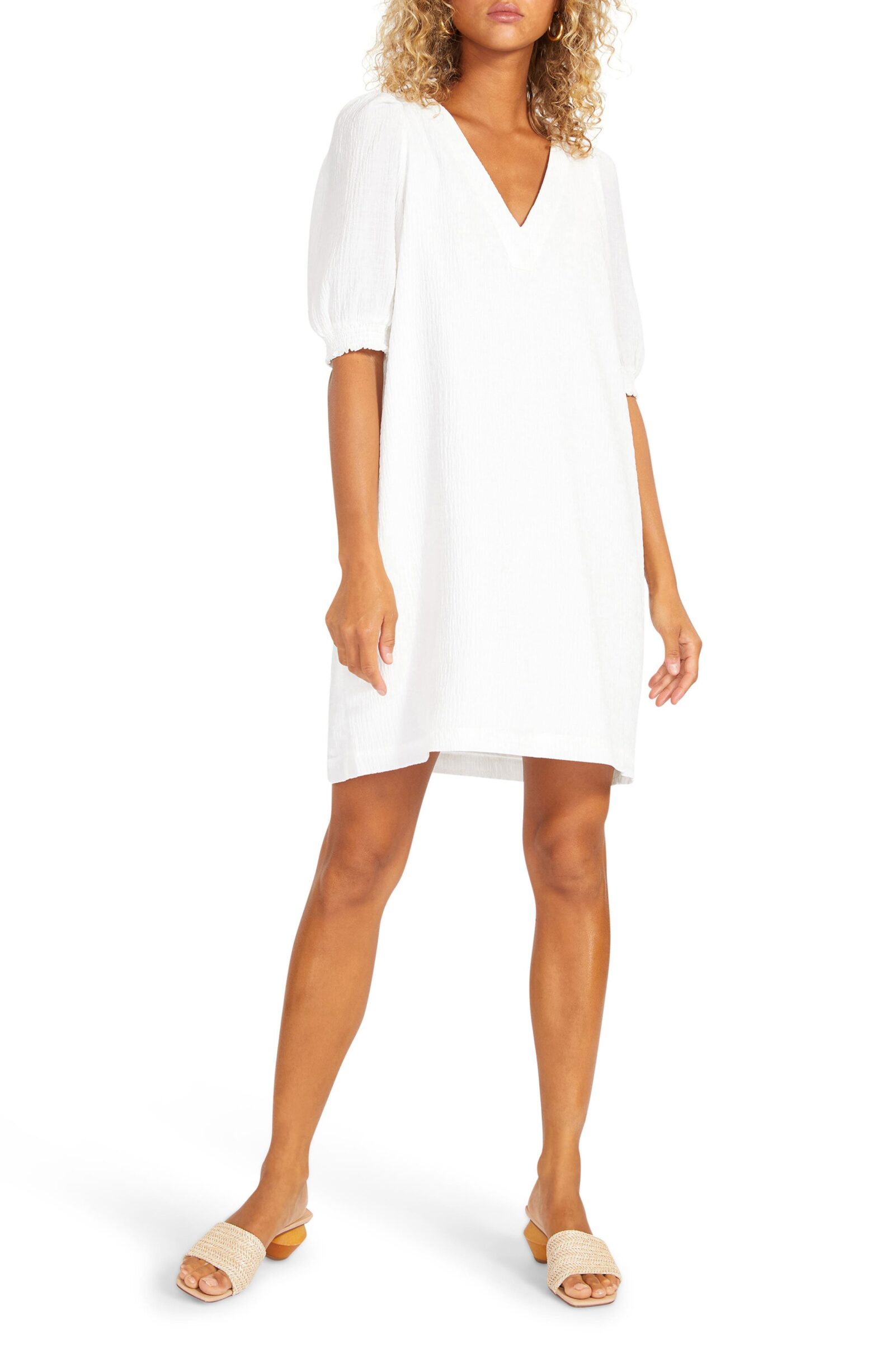 BB Dakota Fields of Gold Shift Dress ($69)
Be the prime contender of this year's fashion game with this casually chic dress that offers a loose fit and classy look as well.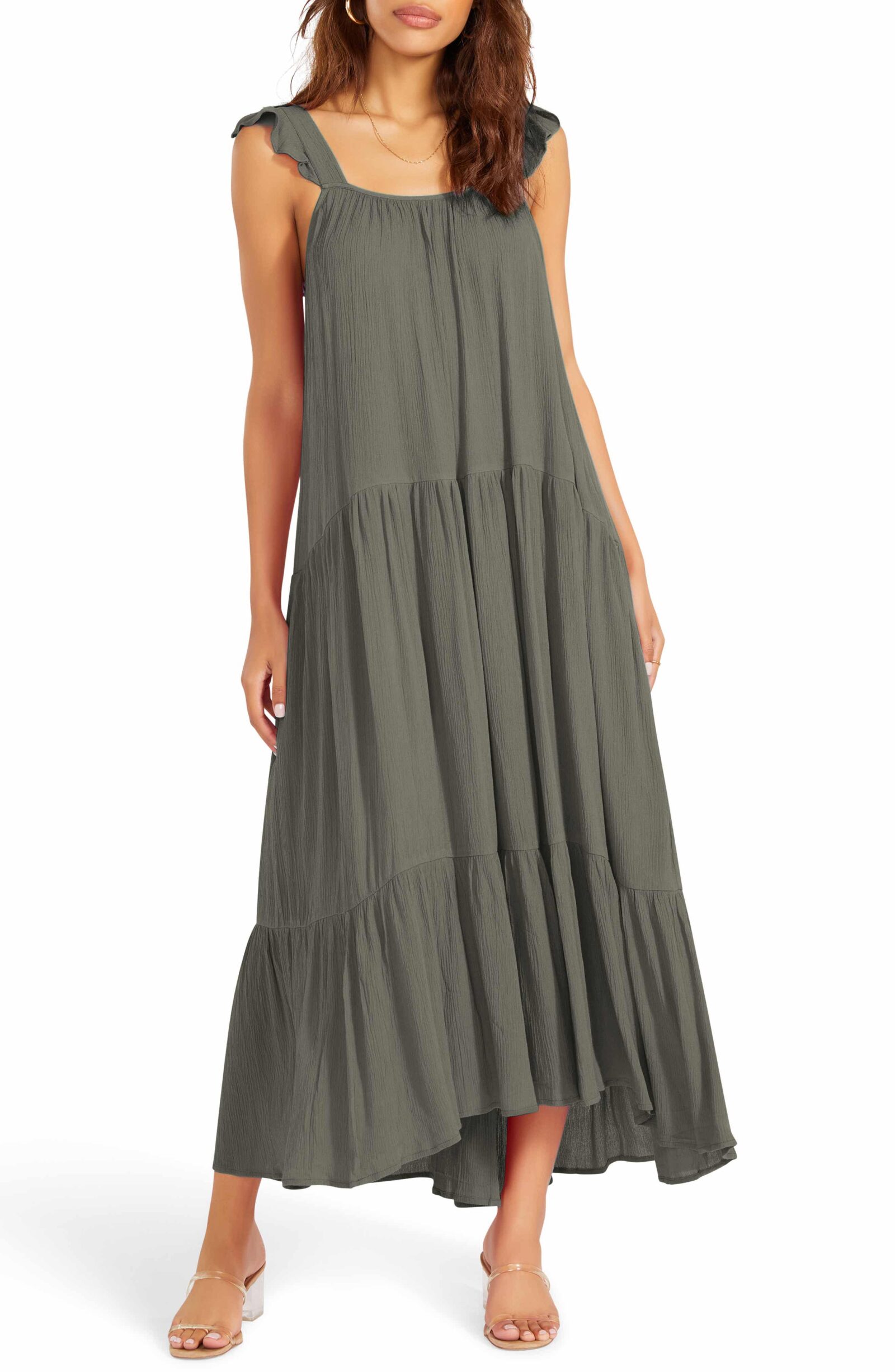 BB Dakota Arianna Sleeveless Tiered Cotton Maxi Dress ($39)
Time to prepare yourself for compliments sliding in your way by opting for this long breezy dress. The ash-grey hue and relaxed silhouette make this number a mandatory pick.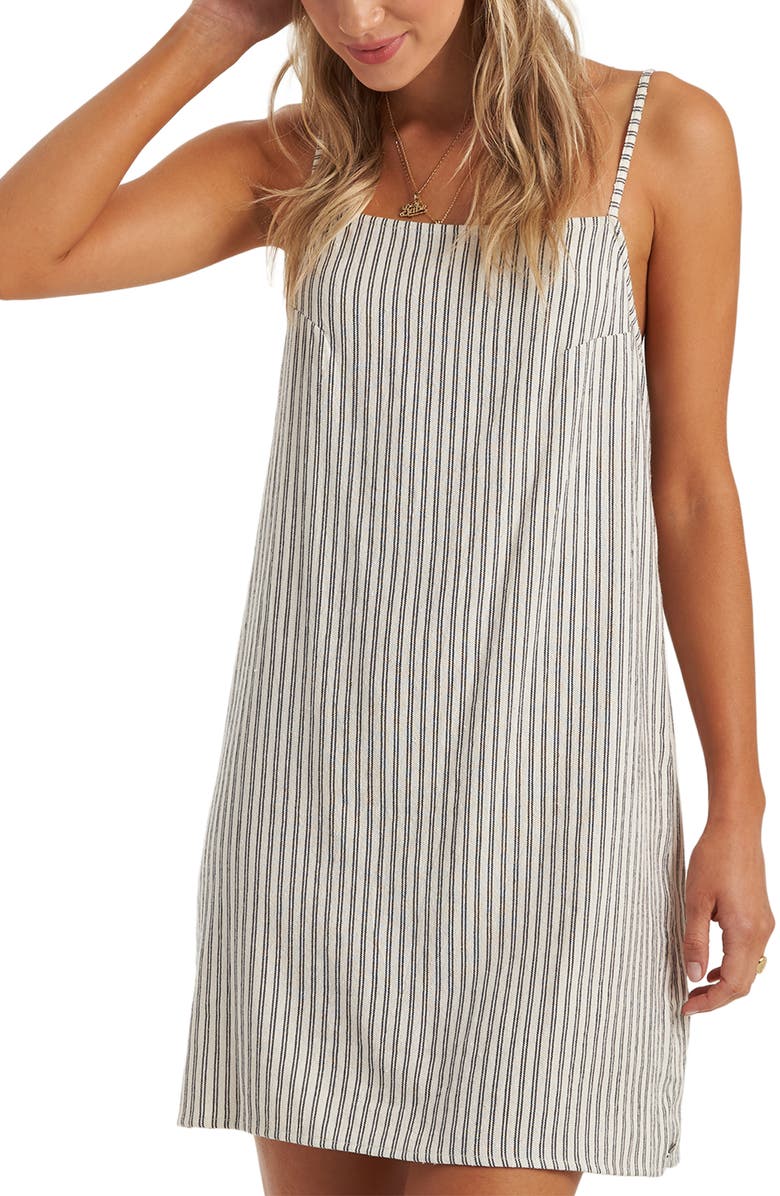 Billabong Daydreamer Yarn Dye Stripe Sundress ($45.95) $20.68
This striped dress will take you from AM to PM without any additional effort. The cool yet classy look of this dress will never let you down.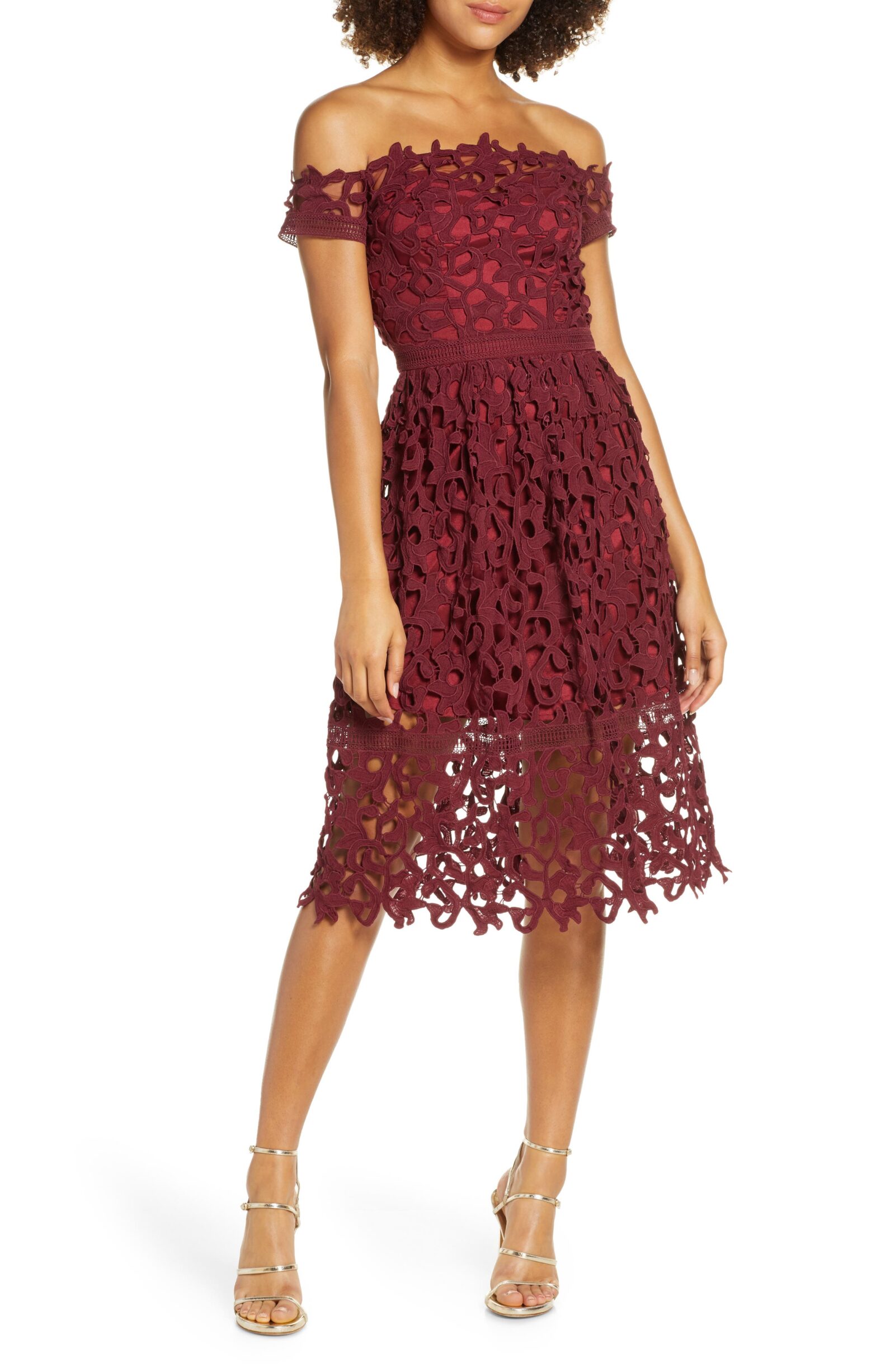 Chi Chi London Off the Shoulder Lace Cocktail Dress ($130)
This lace dress is so chic that you'll daydream about it till the time you don't add it to your cart. The rich red hue and the lacey silhouette are worth every penny.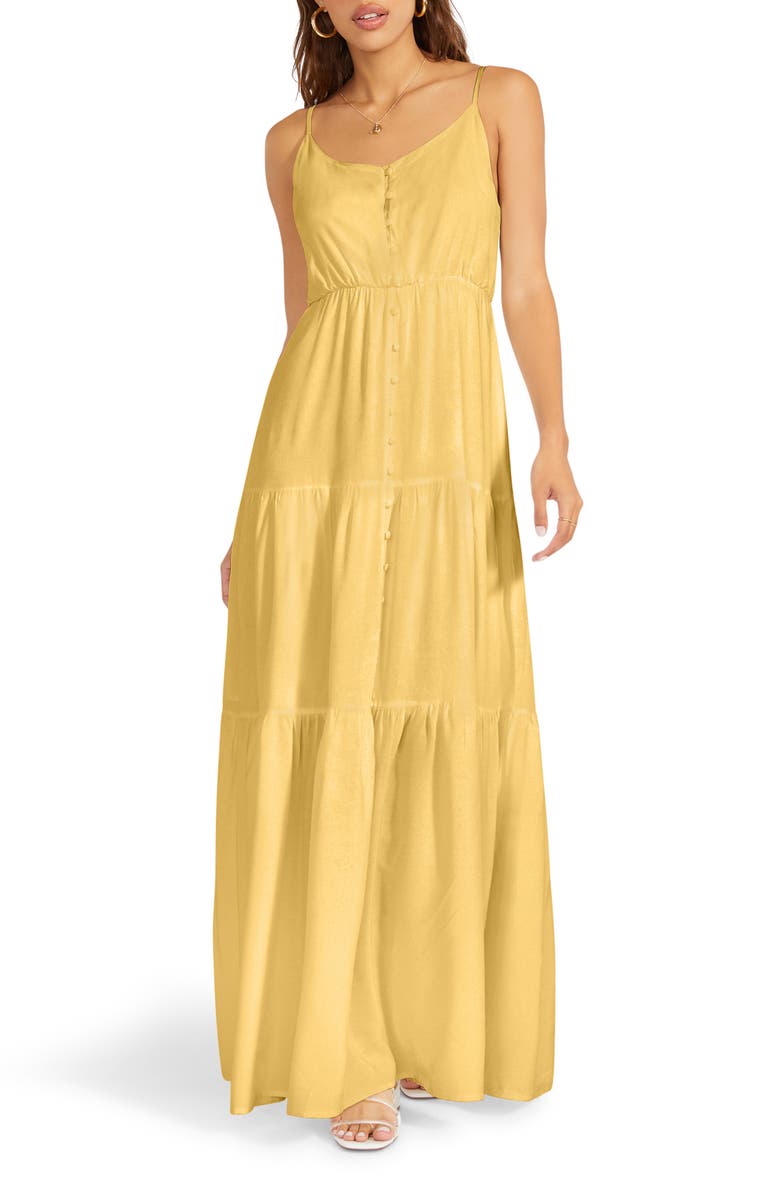 BB Dakota Been So Long Tiered Dress ($89)
This long, tiered spring/summer-appropriate dress will do all the talking on your behalf. Also, now that yellow is having a huge moment in the fashion world this year, you have every reason to buy this dress.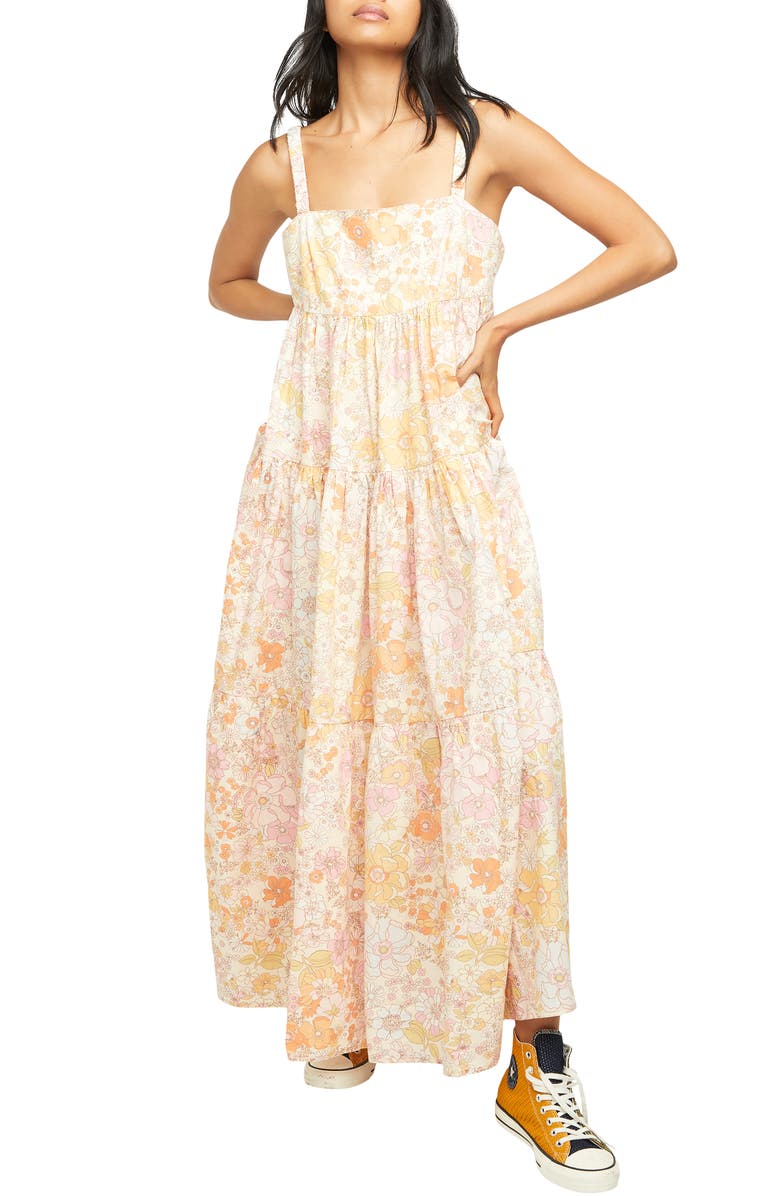 Free People Floral Maxi Sundress ($148)
This maxi floral dress is dripping elegance, and our editors are already obsessed with it. With the flowy silhouette, flattering fit, and cute floral print, everything is top-notch about this dress.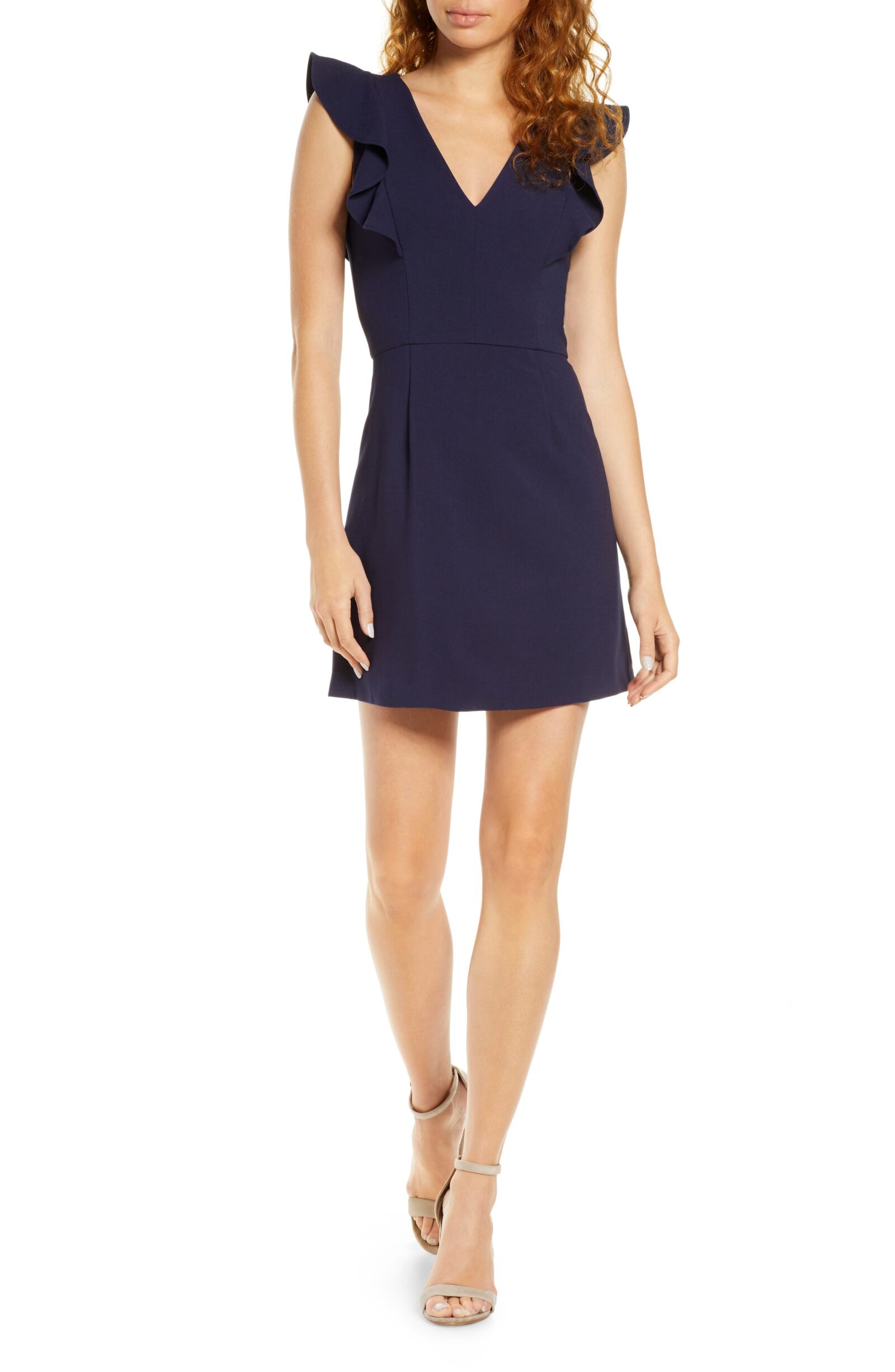 French Connection Whisper Ruffle Minidress ($148) $88
Give your feminine look an instant boost by wearing this captivating dress. The ruffled detailing and body-accentuating fit are undoubtedly swoon-worthy.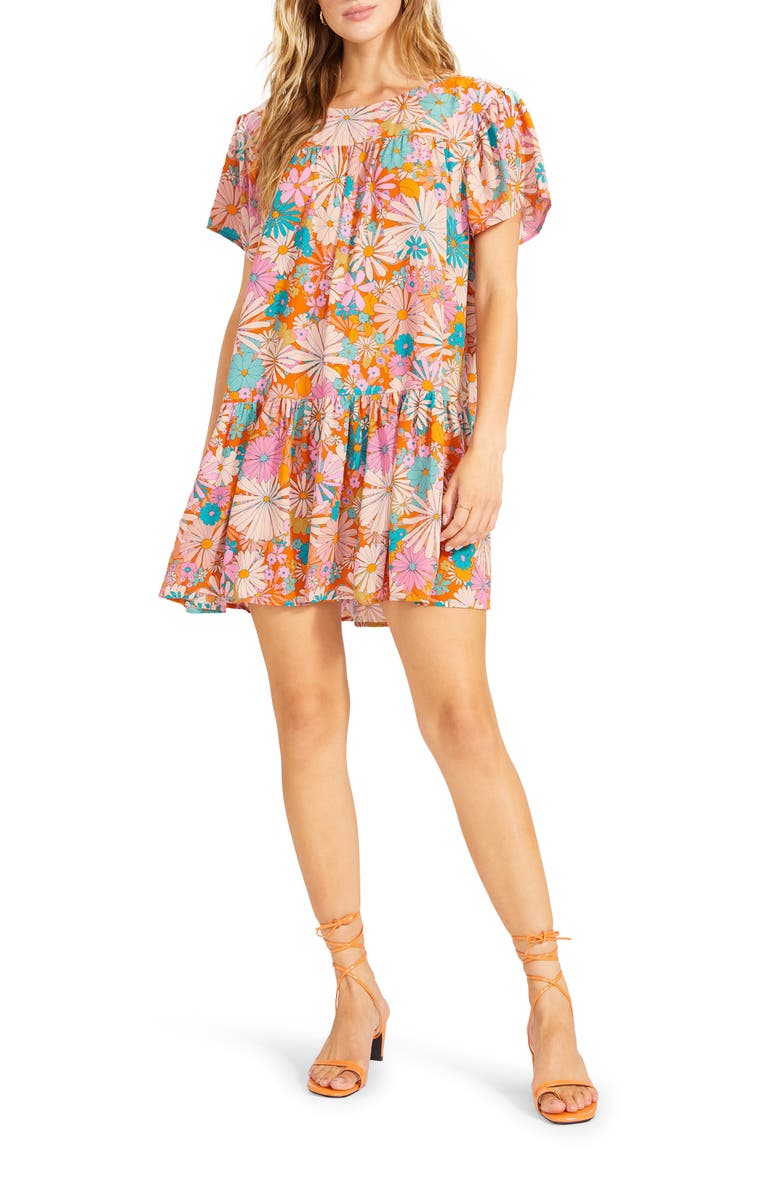 BB Dakota X Steve Madden In Retrospect Floral Shift Dress ($89)
This dress is here to make you look fashionably thick the entire spring season. The voguish, eye-catching floral print is to live for, isn't it?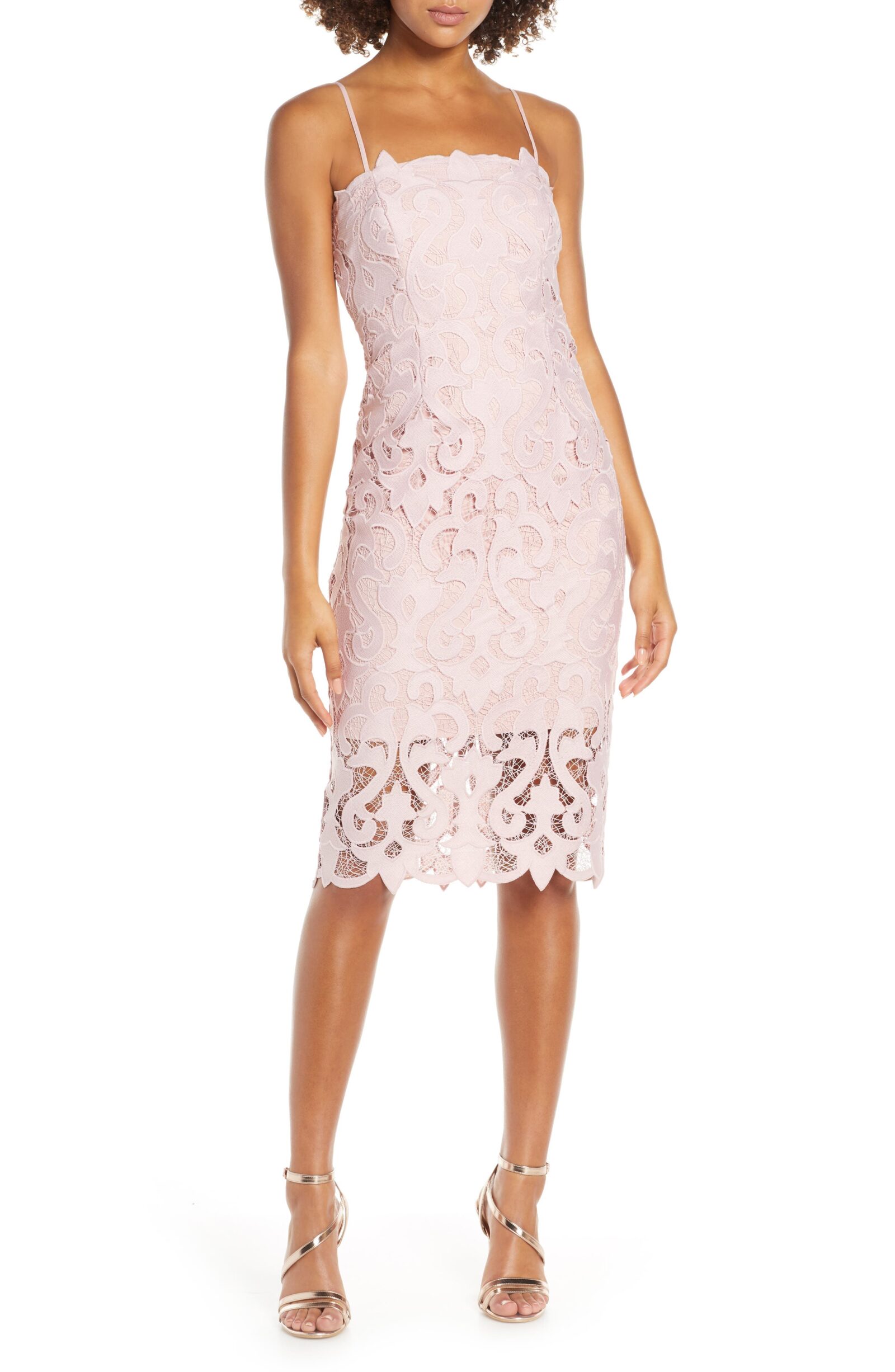 Bardot Lina Lace Sheath Dress ($139)
If there's a dress that can define the word chicness, this would be it. This lace dress is so romantic and edgy at the same time that you'll never be tired of it.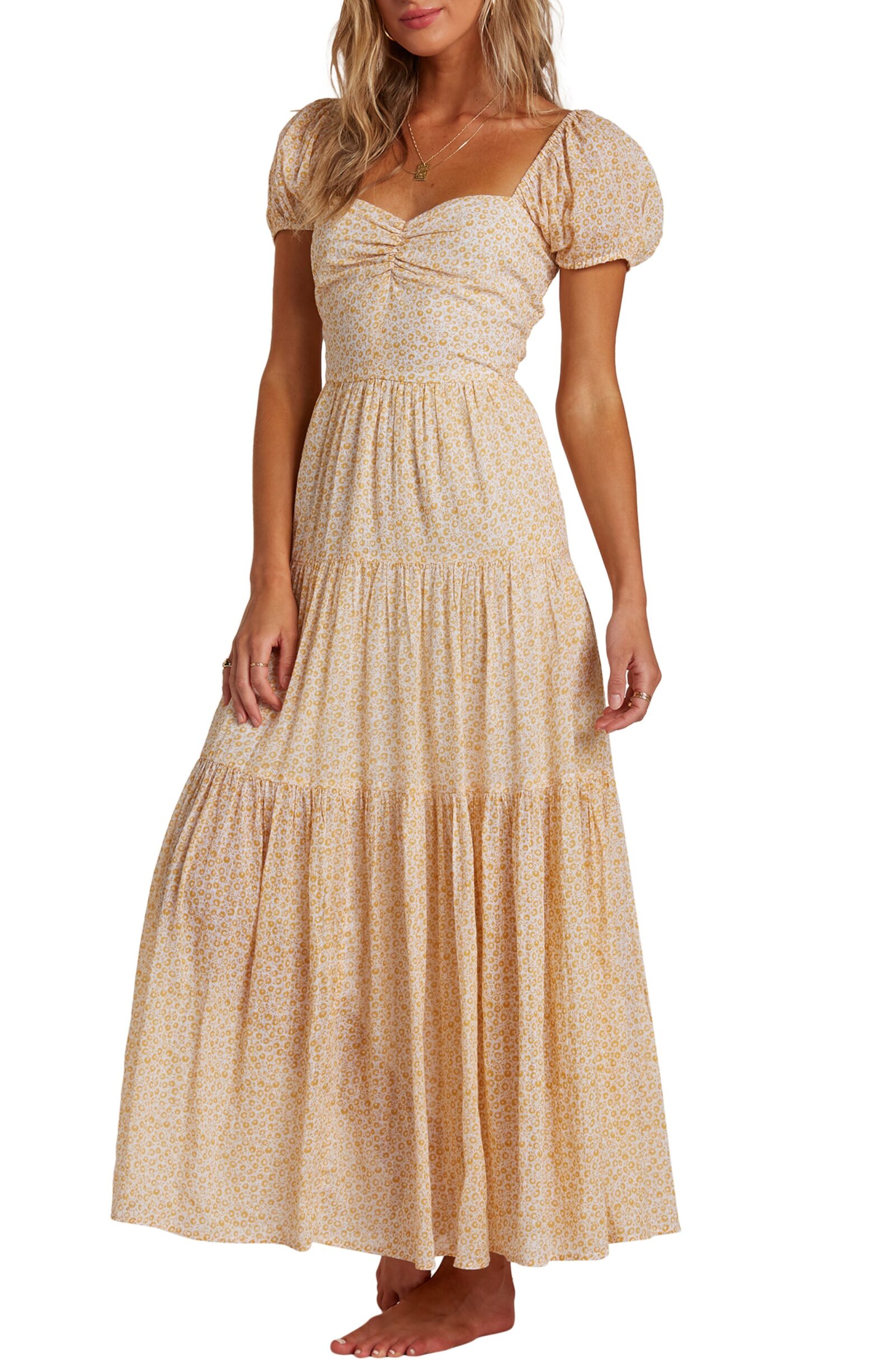 Billabong Sunrise Floral Tiered Maxi Dress ($79.95)
Talk about the cutest spring dress, and this one will top the list. The subtle print and flowy design will make you want to swirl in it the entire time.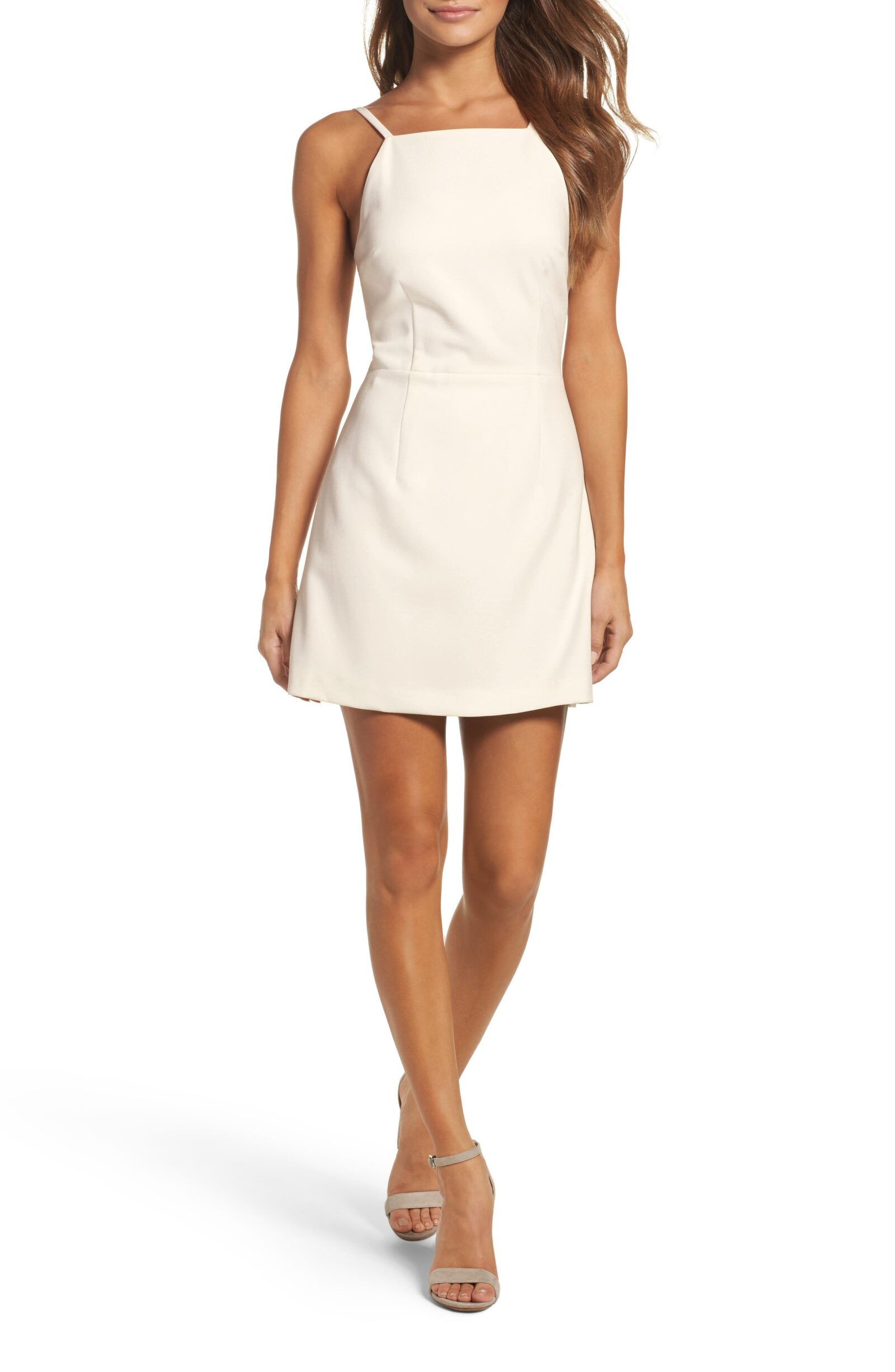 French Connection Whisper Light Sheath Dress ($128)
The elegant look and simple yet classy design of this dress will never go out of trend anytime soon. The mini silhouette and flattering fit ensure that heads will turn when you step outdoors in this dress.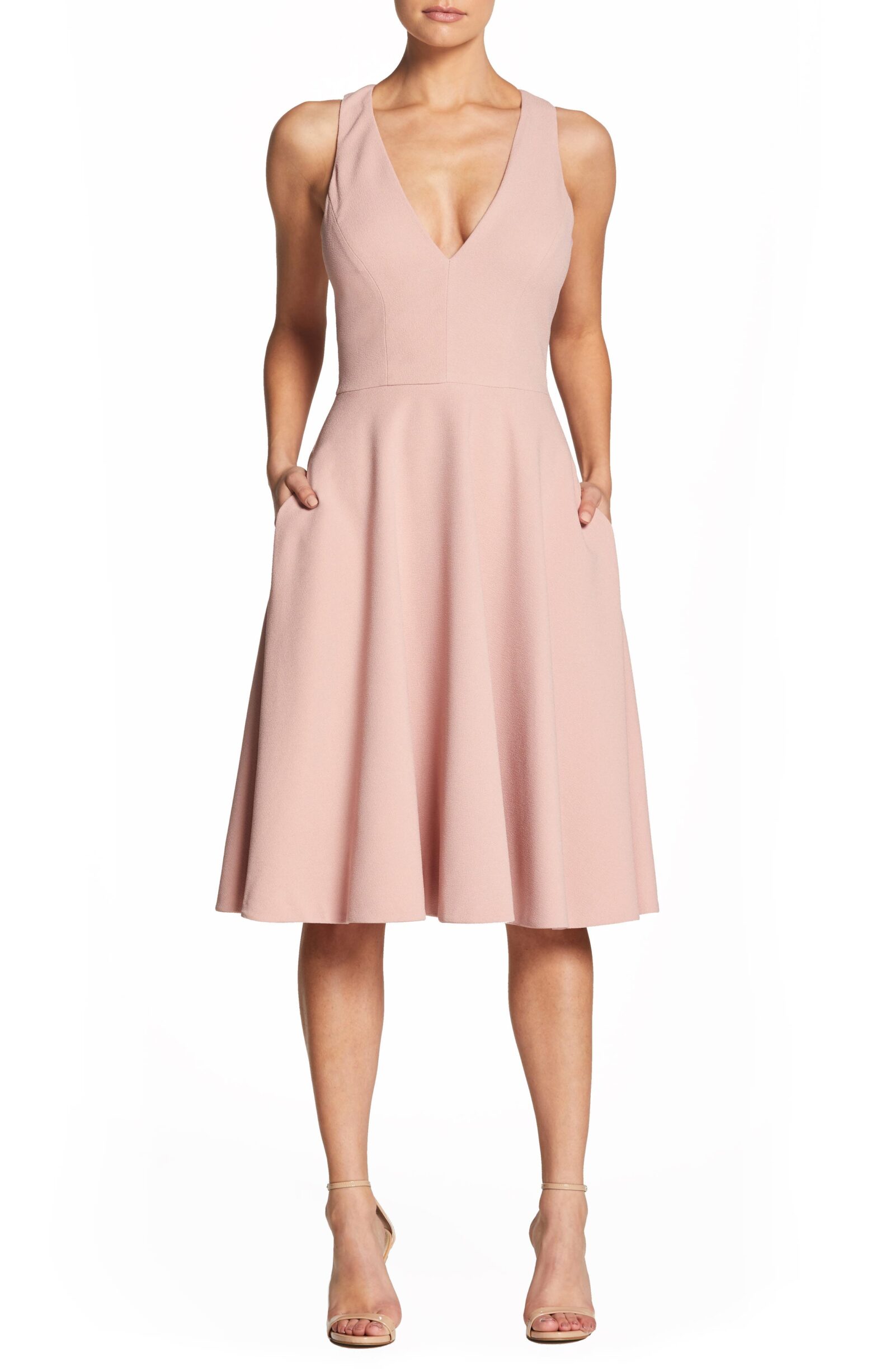 Dress The Population Catalina Fit & Flare Cocktail Dress ($182) $109.20
Here comes the cutest cocktail dress that we are ultra obsessed with. The feminine flair of this dress is what makes it so special.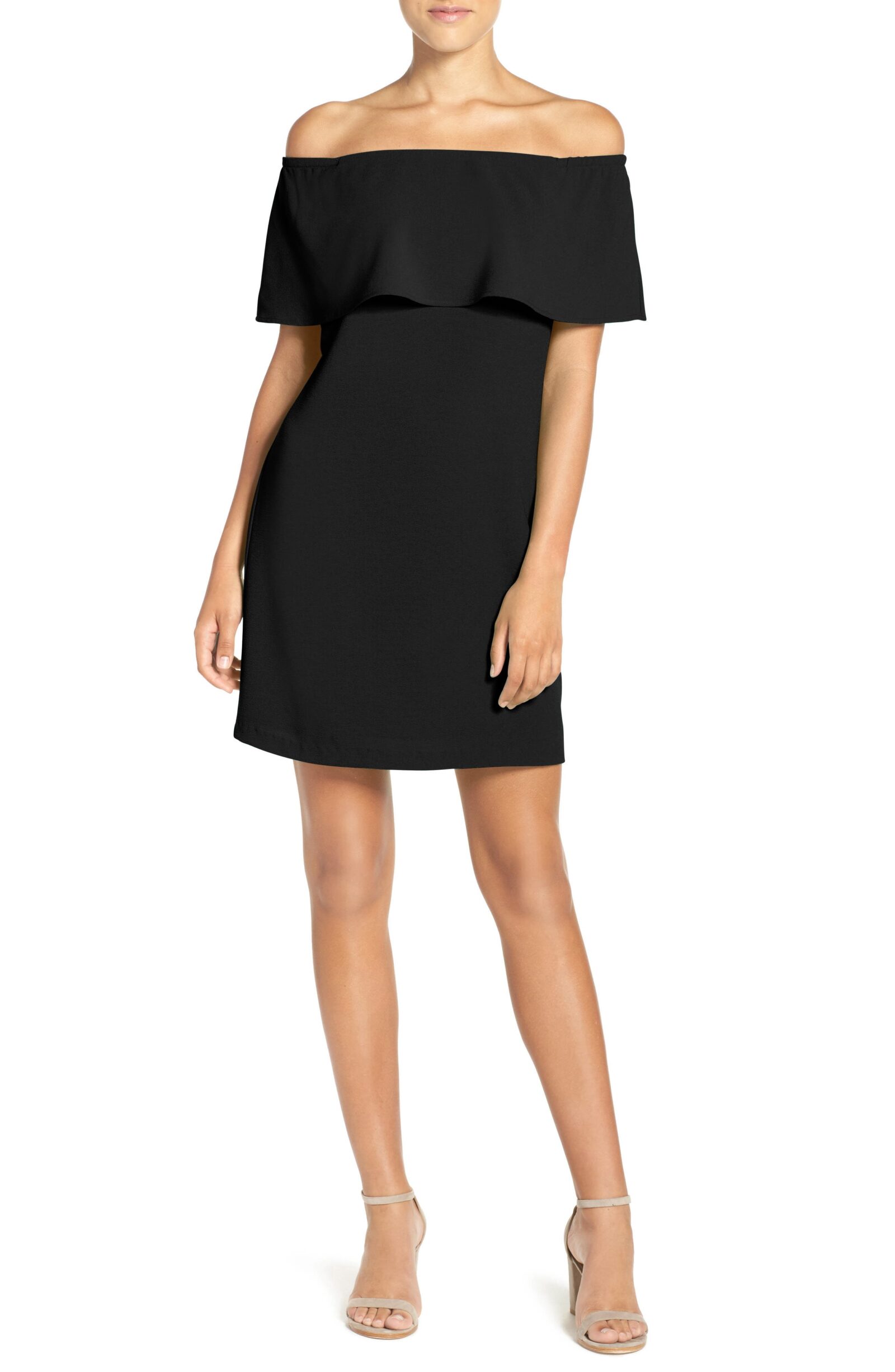 Charles Henry Off the Shoulder Dress ($88) $52.80
Transform the entire essence of your look by opting for this off-shoulder dress. This captivating dress is the answer to effortless dressing for the spring season.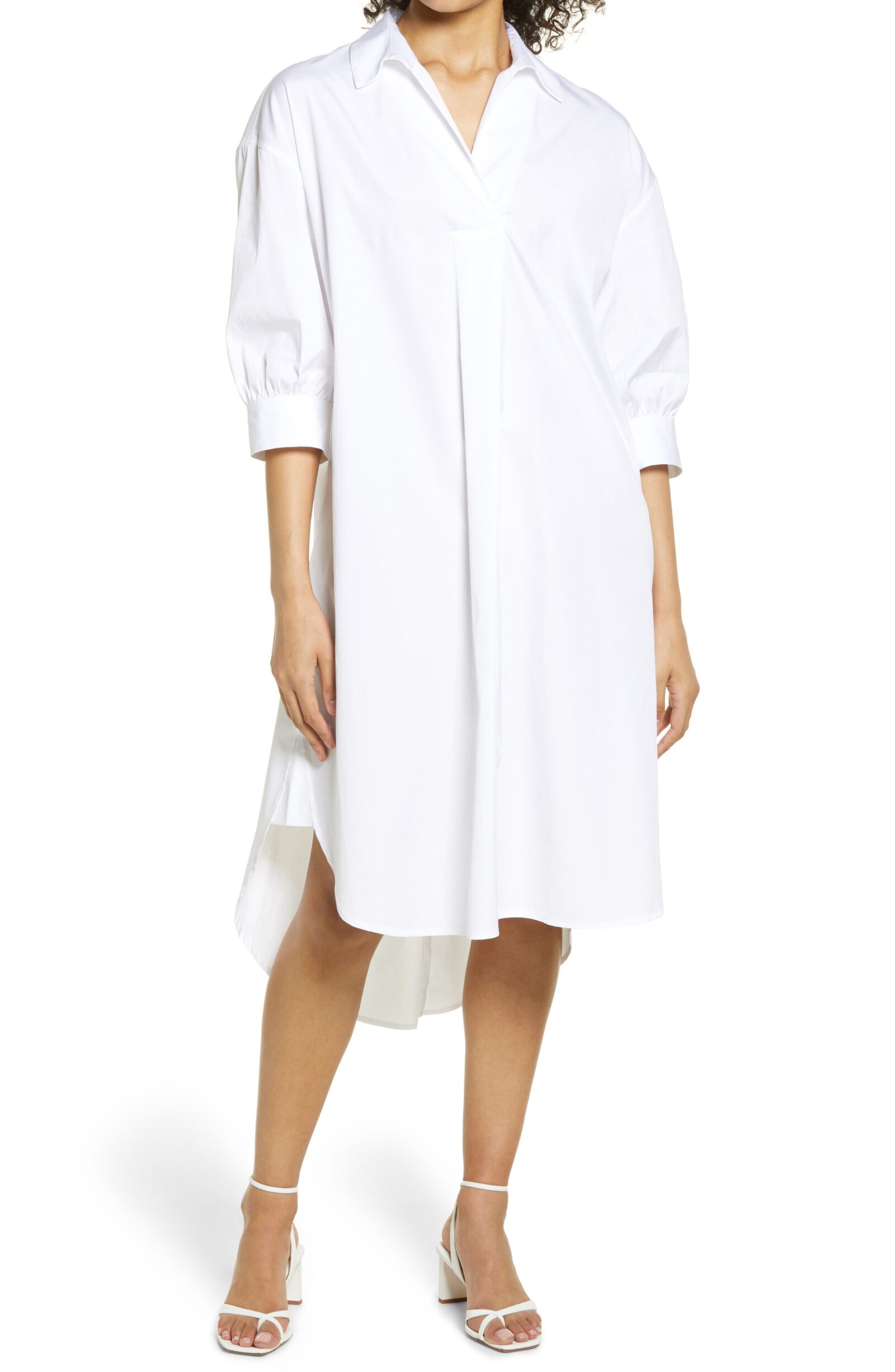 Nordstrom Oversize Three-Quarter Sleeve Shirtdress ($89)
From work to the weekend, this shirt dress is just perfect for you! The slouchy fit and elegant look are what you'll be obsessed with.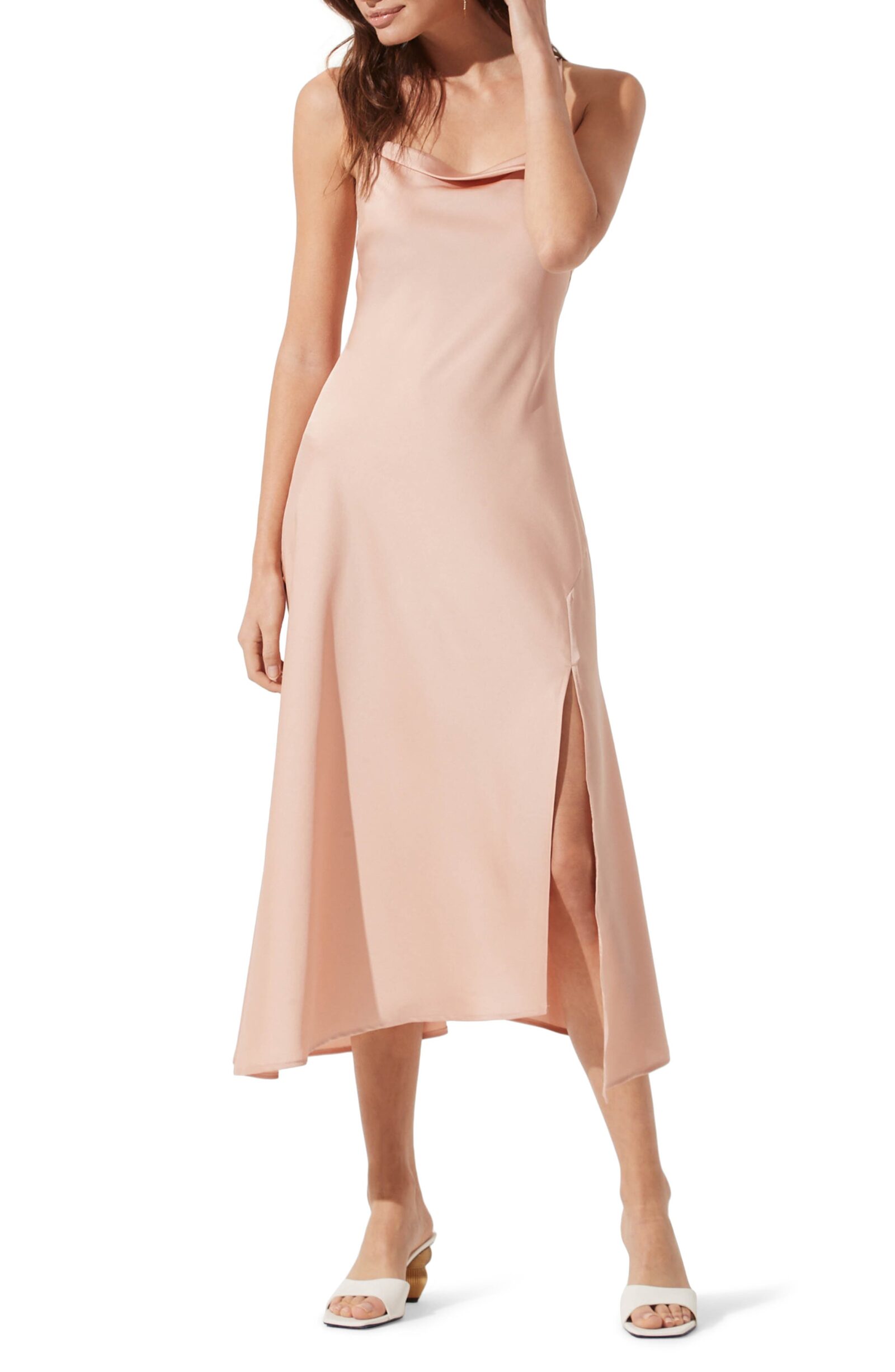 ASTR The Label Cowl Slip Midi Dress ($89)
This cute and chic slip dress is here to sort all the dresser's confusion. The subtle pink hue and flowy fit are other reasons why this dress is so unmissable.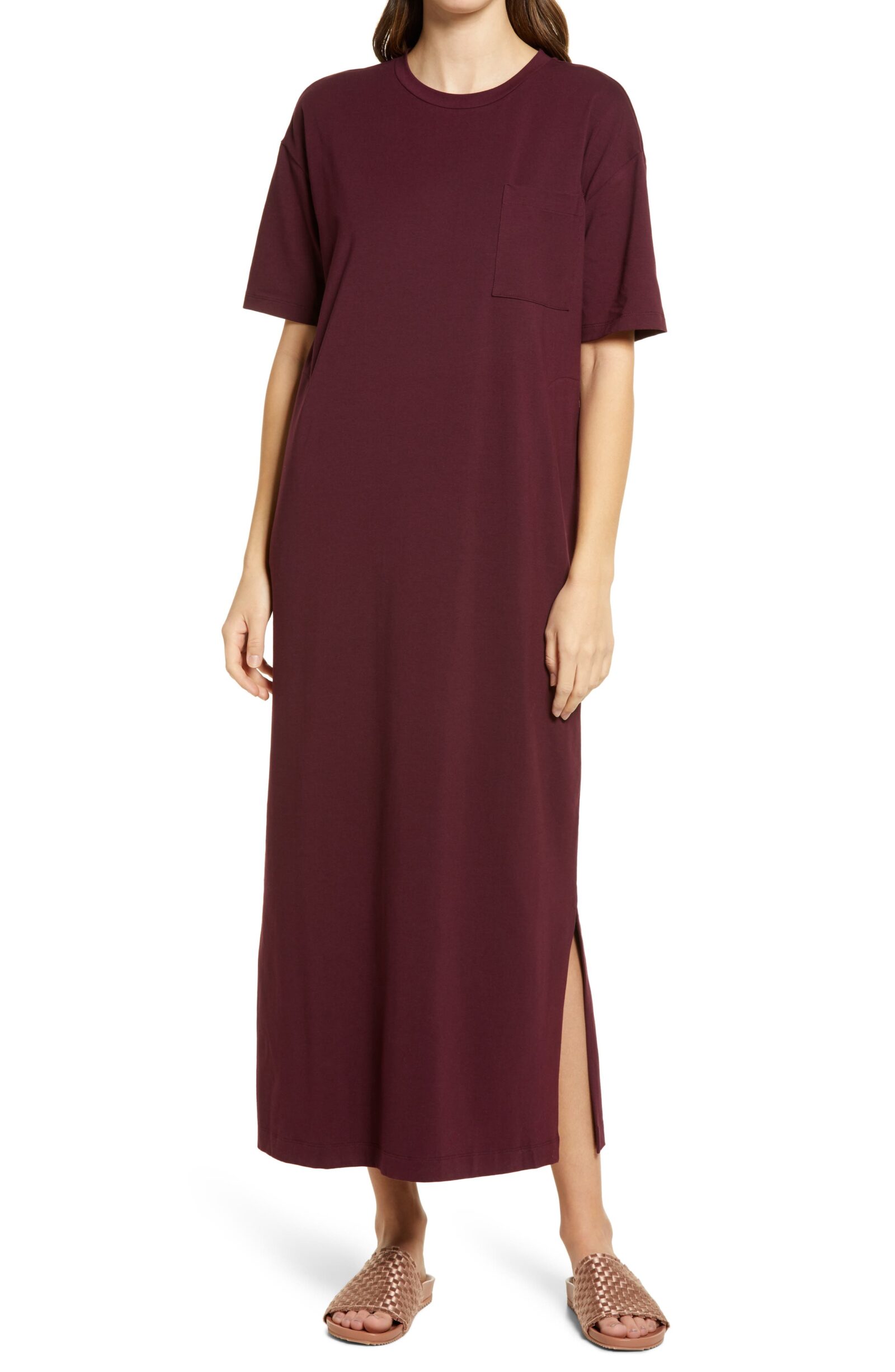 Nordstrom T-Shirt Maxi Dress ($59)
This maxi t-shirt dress is exactly everything that you have been looking for. The cool and laid-back look of this dress will make you fall in love with it immediately.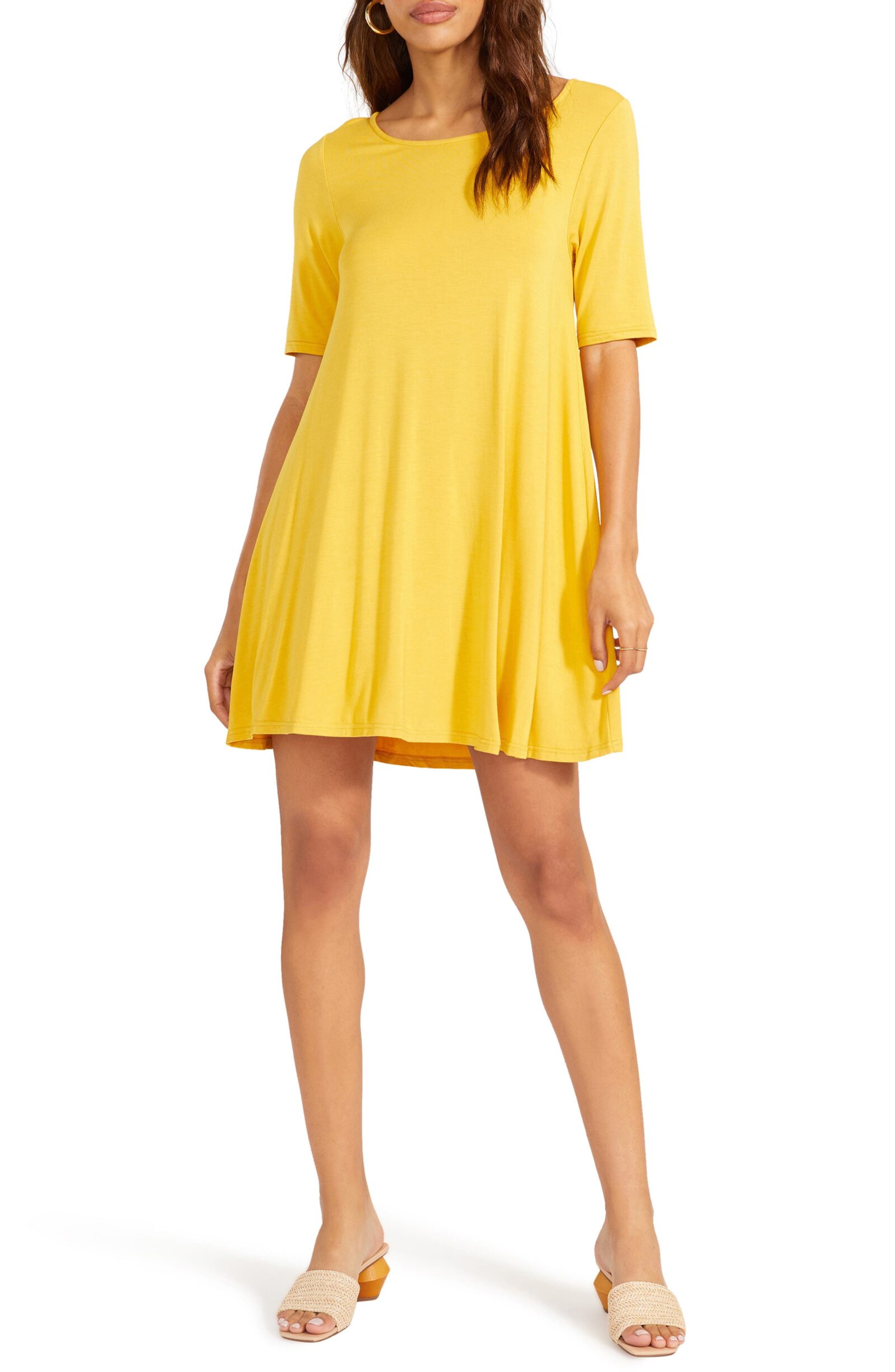 BB Dakota X Steve Madden There She Goes Swing Minidress ($59)
This swing dress is here to slay the fashion scene. The relaxed silhouette and sunflower yellow hue make it adorable from every angle.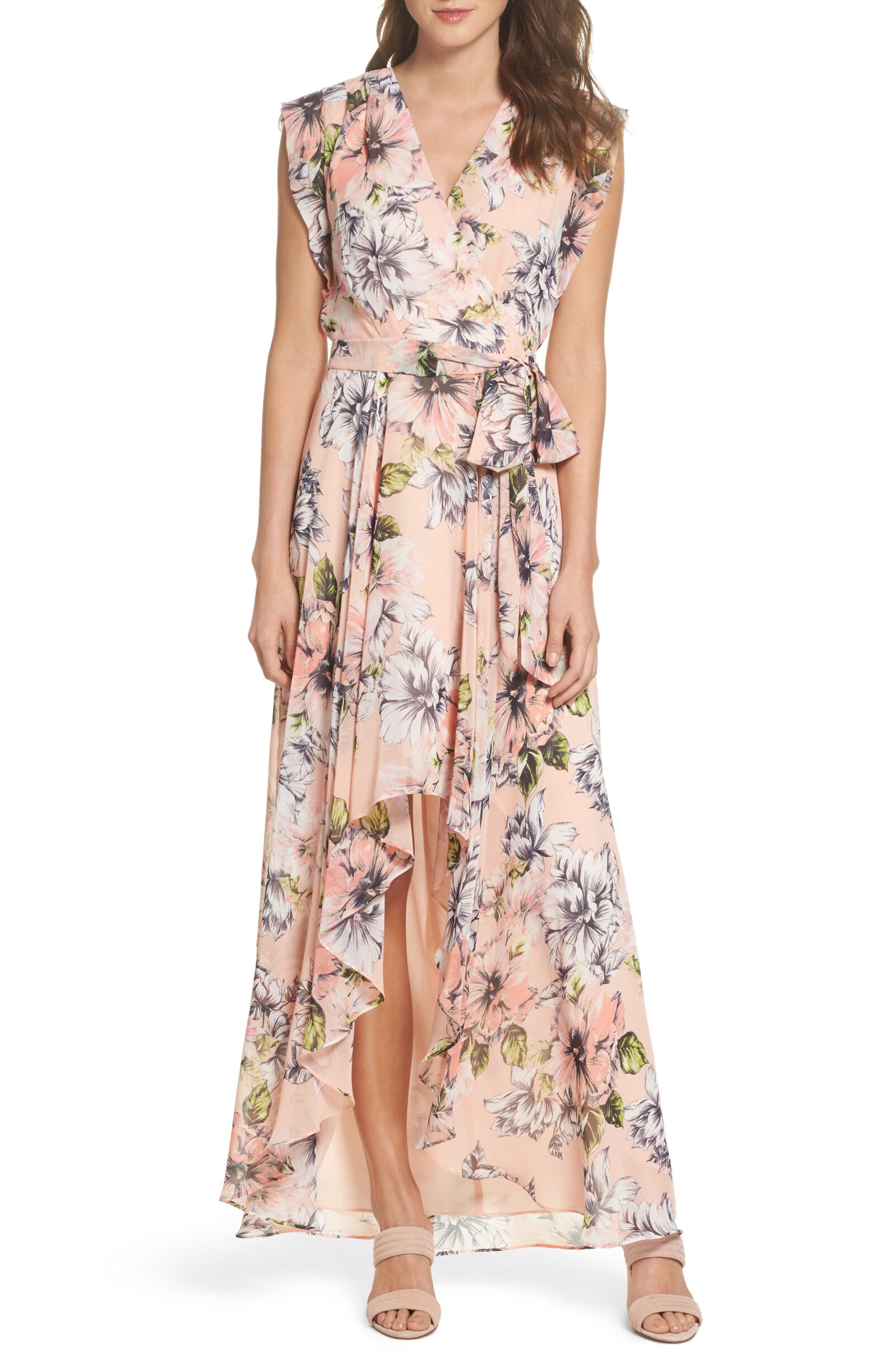 Eliza J Floral Ruffle High/Low Maxi Dress ($168)
Stay away from all the fashion faux pas and stay ahead in the fashion game with this ultra-gorgeous maxi dress. The floral print on pastel pink hue is what you'll be in love with.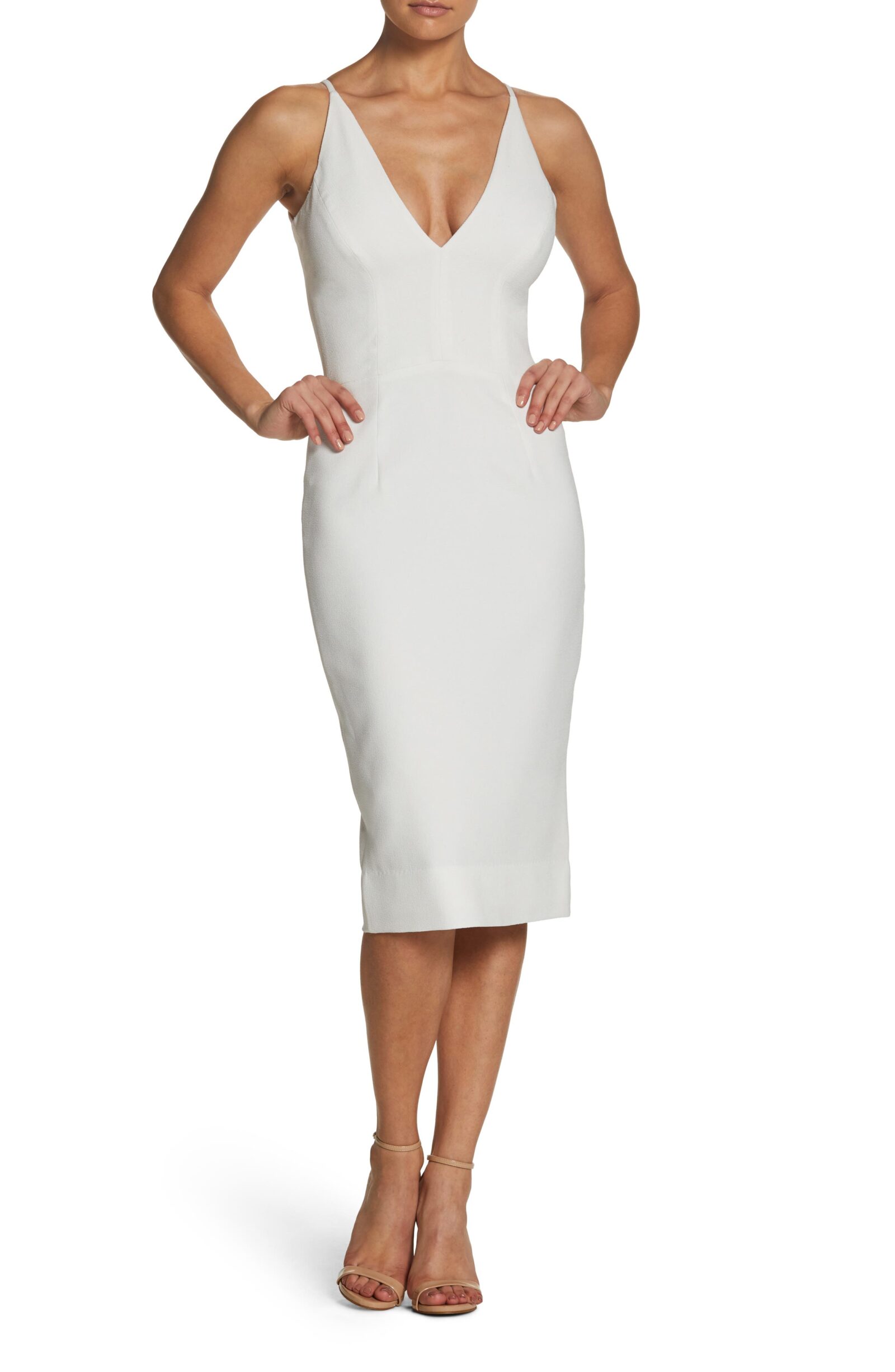 Dress The Population Lyla Crepe Cocktail Dress ($168) $99.98
This cocktail dress is so sophisticated; we bet you'll be getting countless compliments every time you wear it. The pristine white color with a plunging V-neck is a sultry combination that will make jaws drop everywhere.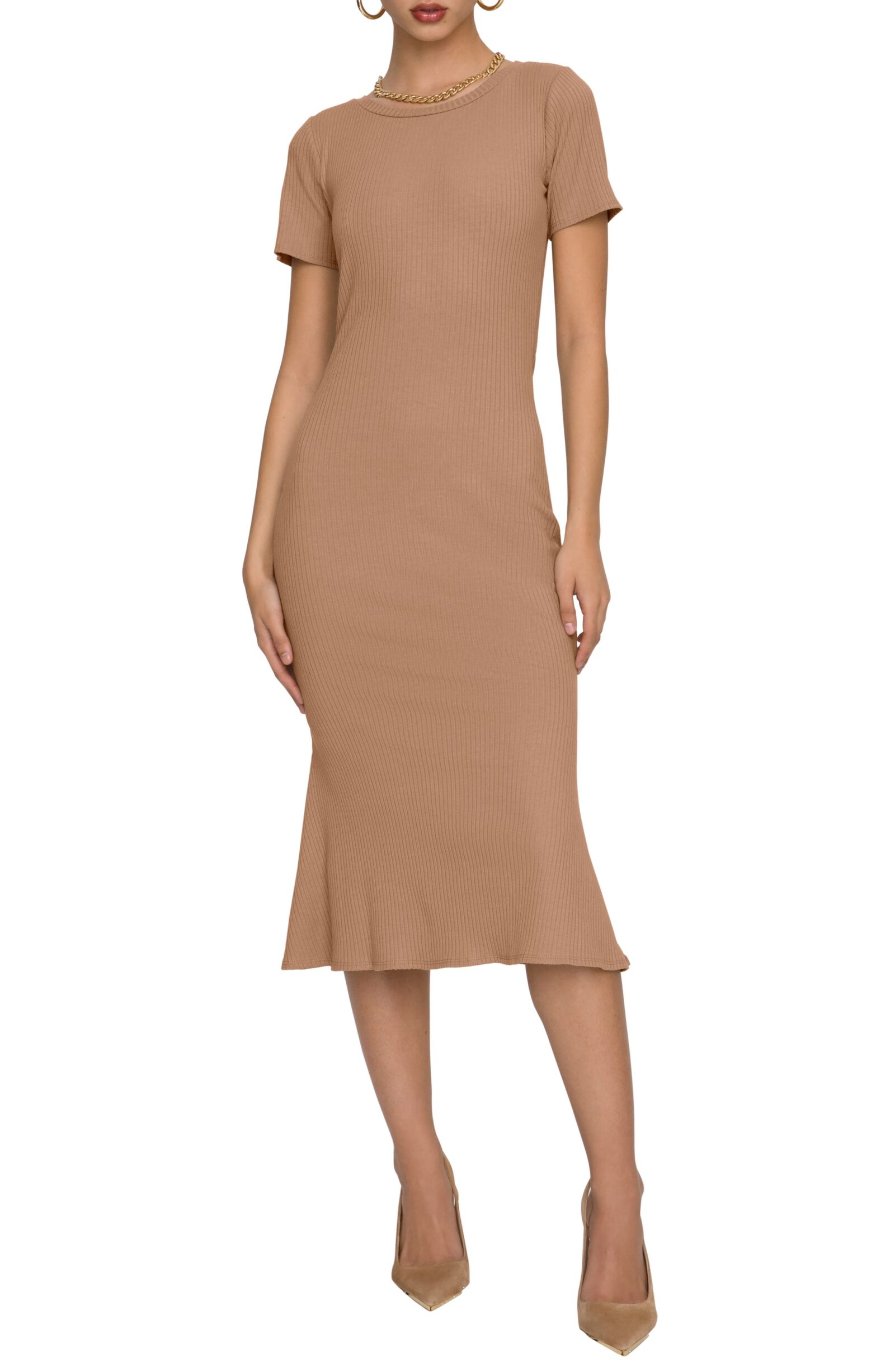 Good American Ribbed Midi Dress ($115)
A neutral-toned dress so chic that you'll daydream about it constantly. The effortlessly cool fashion quotient and casually stunning look will give your lookbook a timeless charm.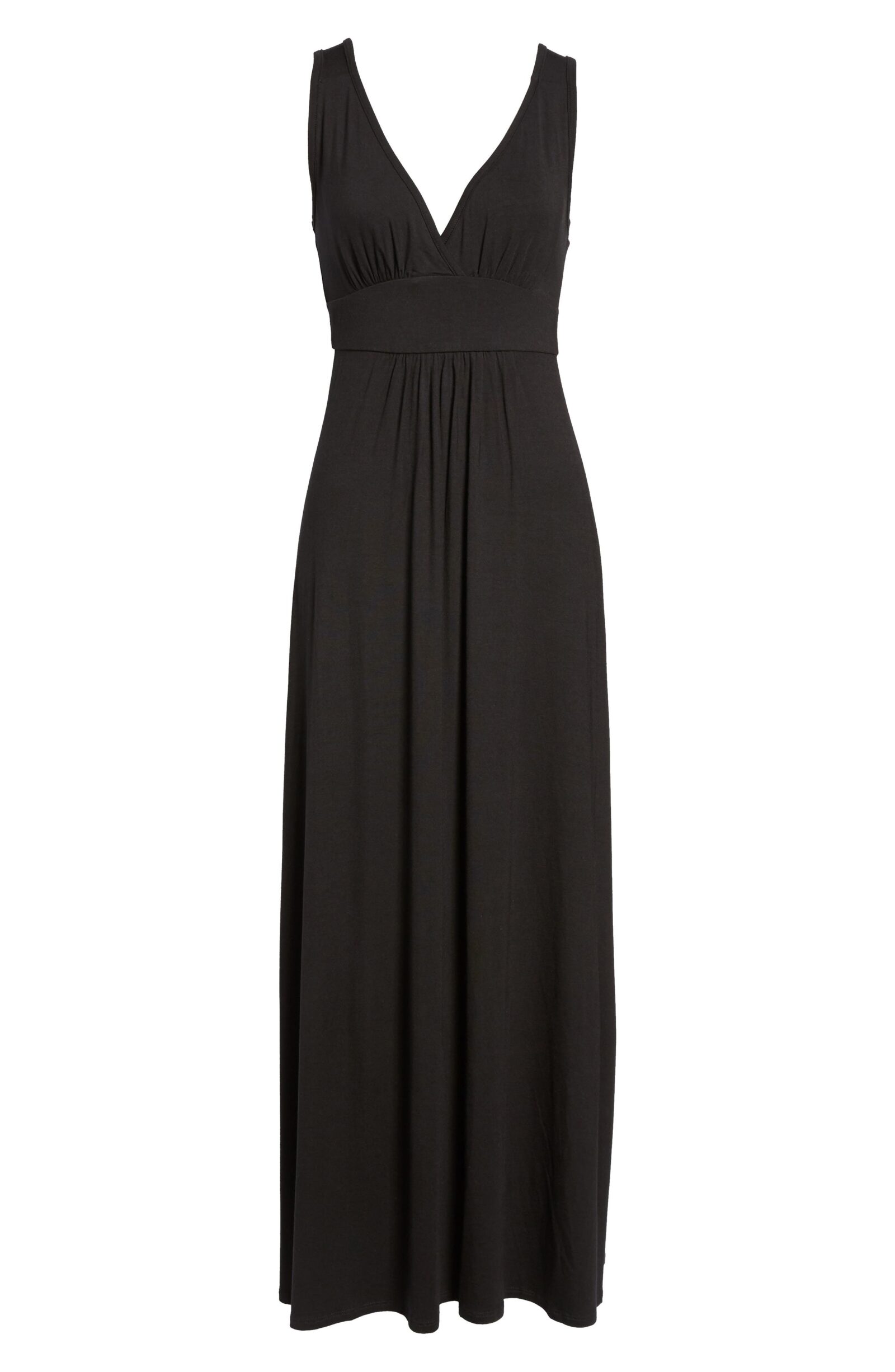 Loveappella V-Neck Jersey Maxi Dress ($68) $47.60
The easeful silhouette and glamorous look of the dress are downright irresistible. The flowy feel and plunging neck will work on everyone.
Up Next: 21 best selling spring basics that'll complete your wardrobe