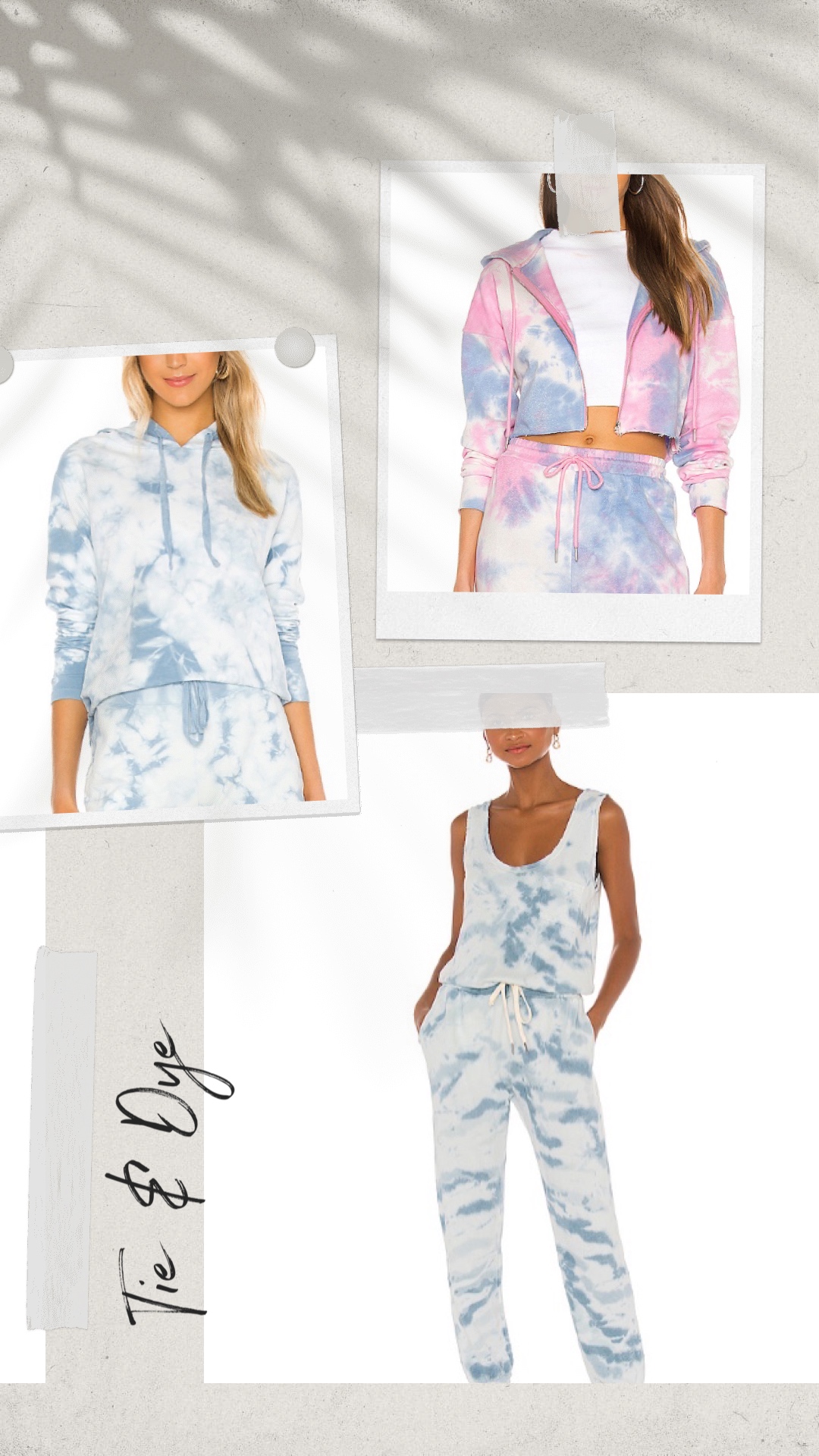 This work-from-home season,  tie-dye loungewear has been the staple outfit. Everyone around the world has been looking for moments of comfort amidst the crisis. You know what, your outfit of the day decides your vibe for the day. All we want is to share the relief we found in these tie and dye comfort wear. We assure you, you want clothes that make you happy. This is precisely why we have curated a list of only the best tie and dye comfort pieces. Every uniquely dyed piece in the list has an exceptional ability to make you feel chic and comfortable.
Moreover, Instagram is obsessed with the latest tie and dye trend, and we wanted to bring to you the best of it. Here is an exclusive list that consists of all the best tie and dye apparel. This list is a splash of color in your black and white life. From the most comfortable sweatpants to the cutest sweatshirts and everything in between, you will want to buy them all. Because these are never going out of style. Here is a list of all the best tie and dye pieces that are trendy, chic, comfortable, and bright.
The Best Tie-Dye Super Comfortable Pieces That Are Just Perfect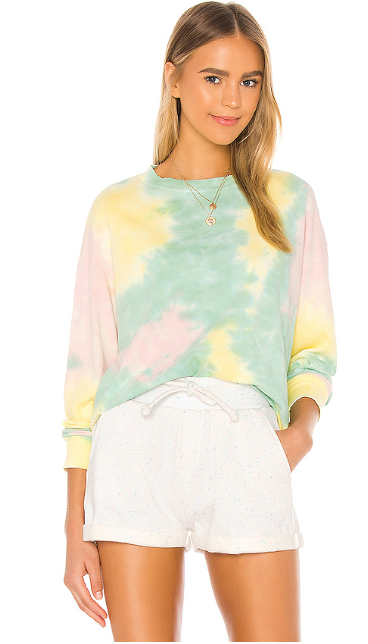 Lounge around in this colorful tie-dye top that will keep you comfy and snazzy.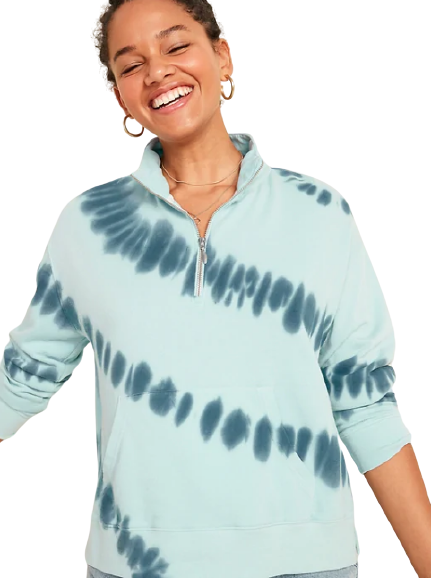 Mock-Neck 1/2-Zip Sweatshirt ($24.97)
Looking for a way to add some spice to your dull loungewear? This blue patterned sweatshirt is a great addition.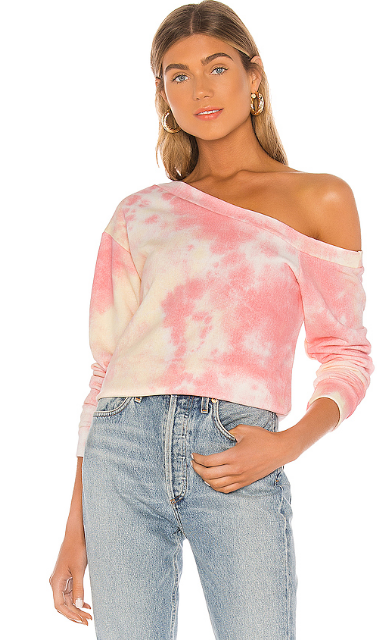 Ashtyn Off Shoulder Sweatshirt ($62) $56
A classic sweatshirt updated with a cool, pink tie-dye print and an asymmetrical shoulder.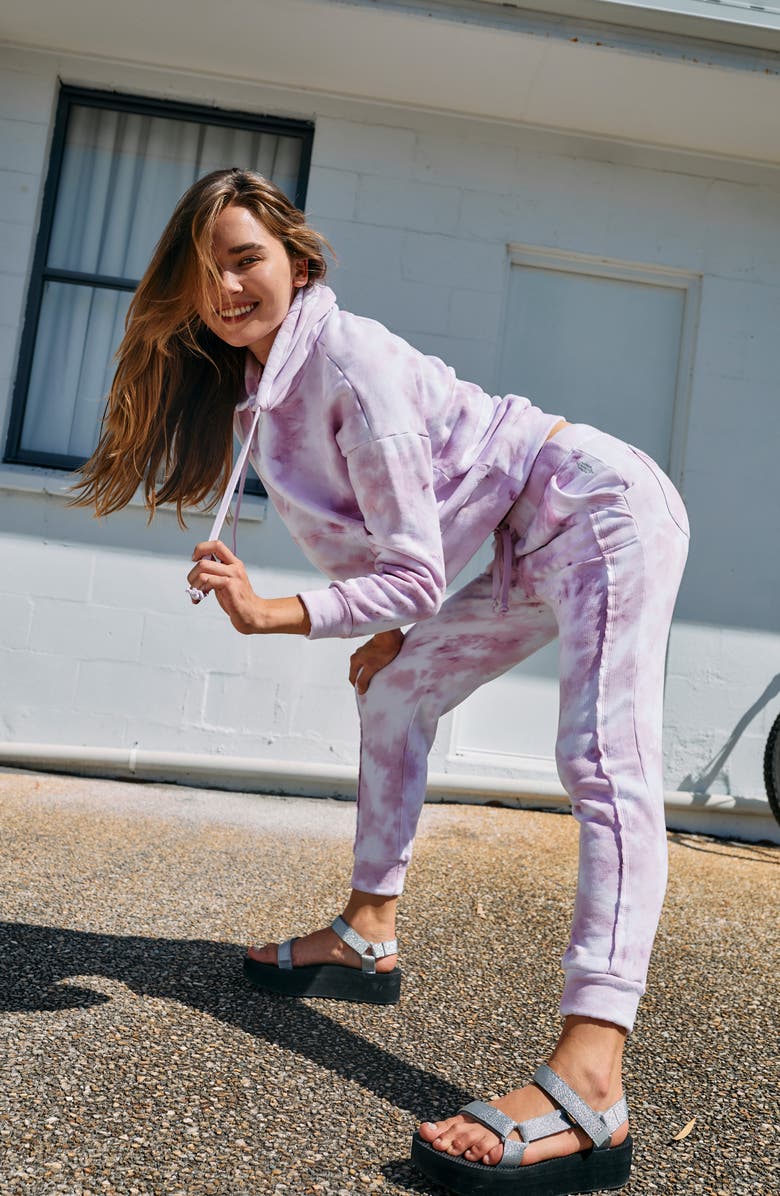 What a fun way to kick off your new year's street looks with these fitted joggers in an adorable pink tie-dye.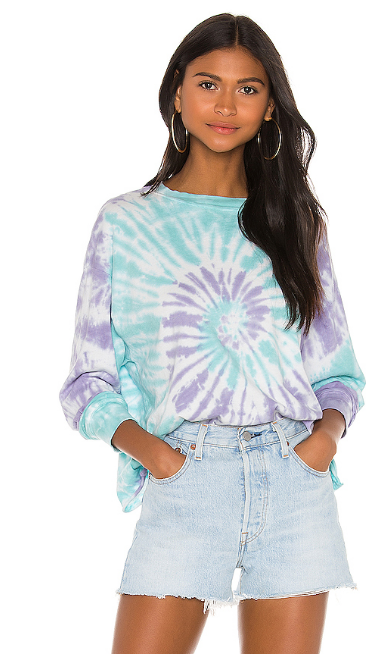 Colorful spiral tie-dye print adds so much style to this long-sleeved tee with a relaxed fit.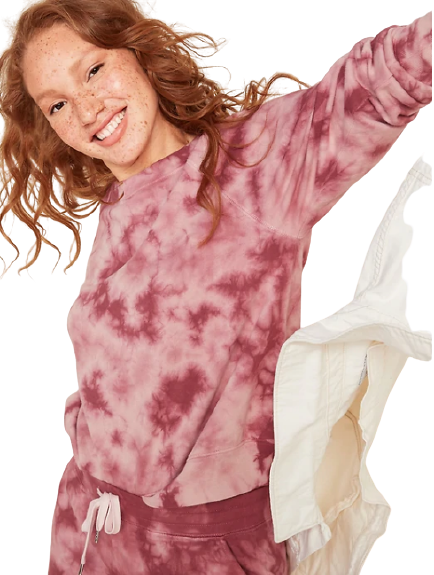 Vintage Crew-Neck Sweatshirt ($29.99)
A soft and comfy sweatshirt that's perfect to hang around in from day to night.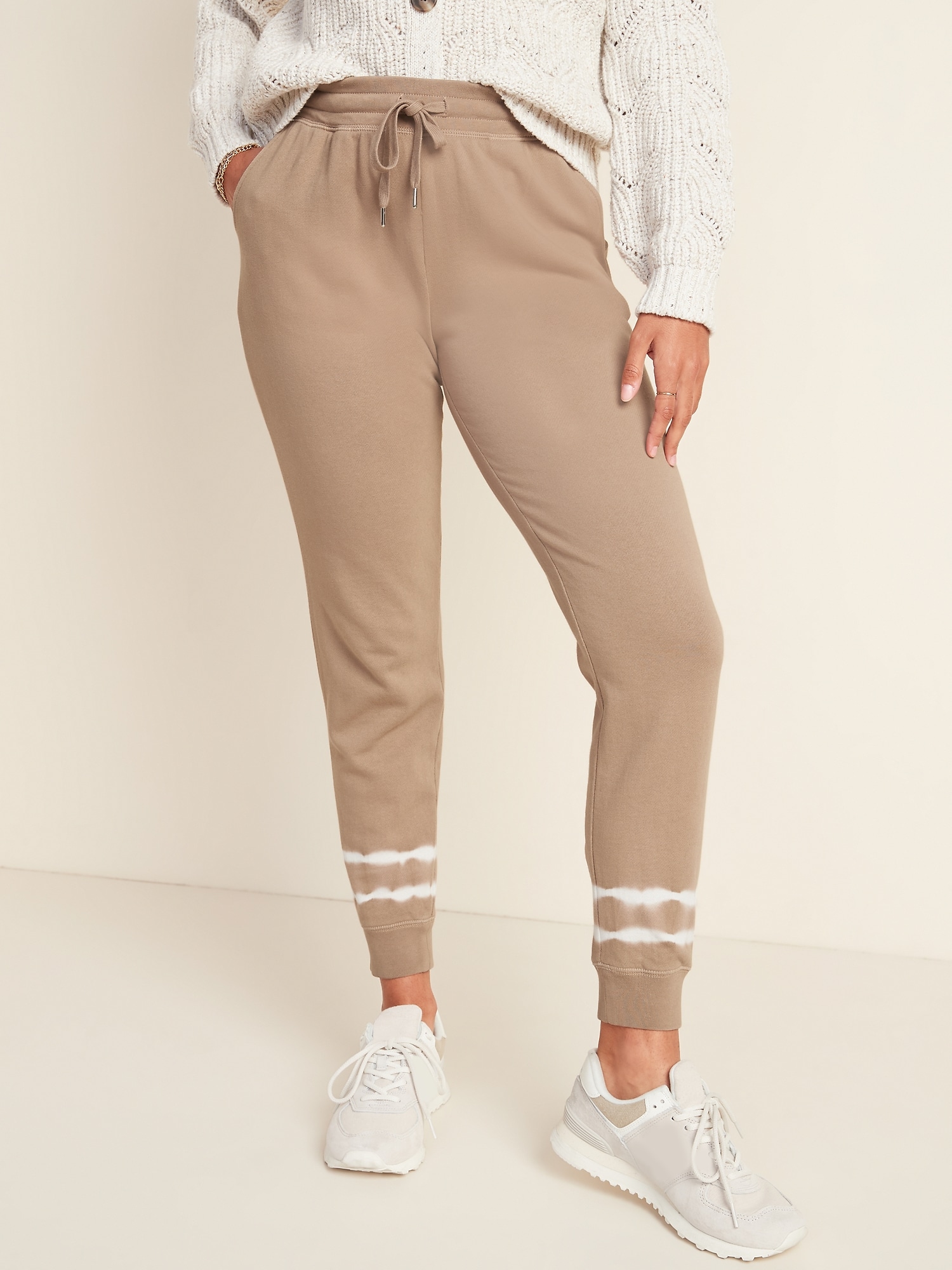 Mid-Rise Tapered-Leg Jogger Pants ($29.99)
Insanely chic jogger pants in an attractive beige shade and delicate tie-dye print at the ankle.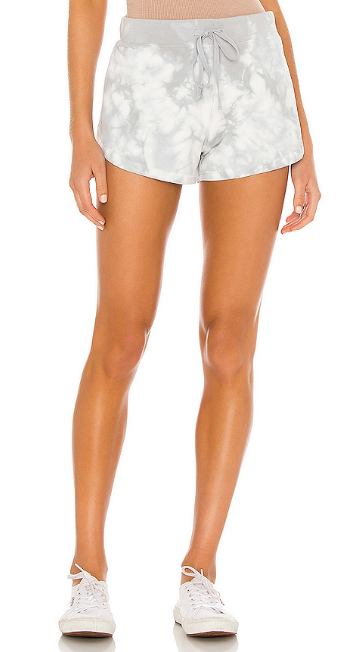 Tie Dye Terry Shorts ($57) $25
Adorable tie-dye shorts that you can go for a walk in or go to bed in.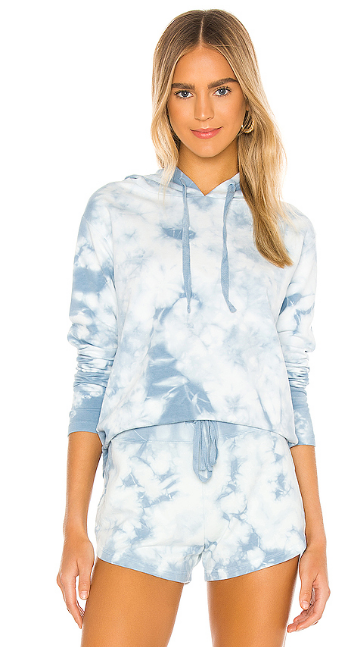 Tie Dye Terry Sweatshirt ($75) $45
A fun blue hue that emulates a dreamy cloud-like vibe and feels just as soft.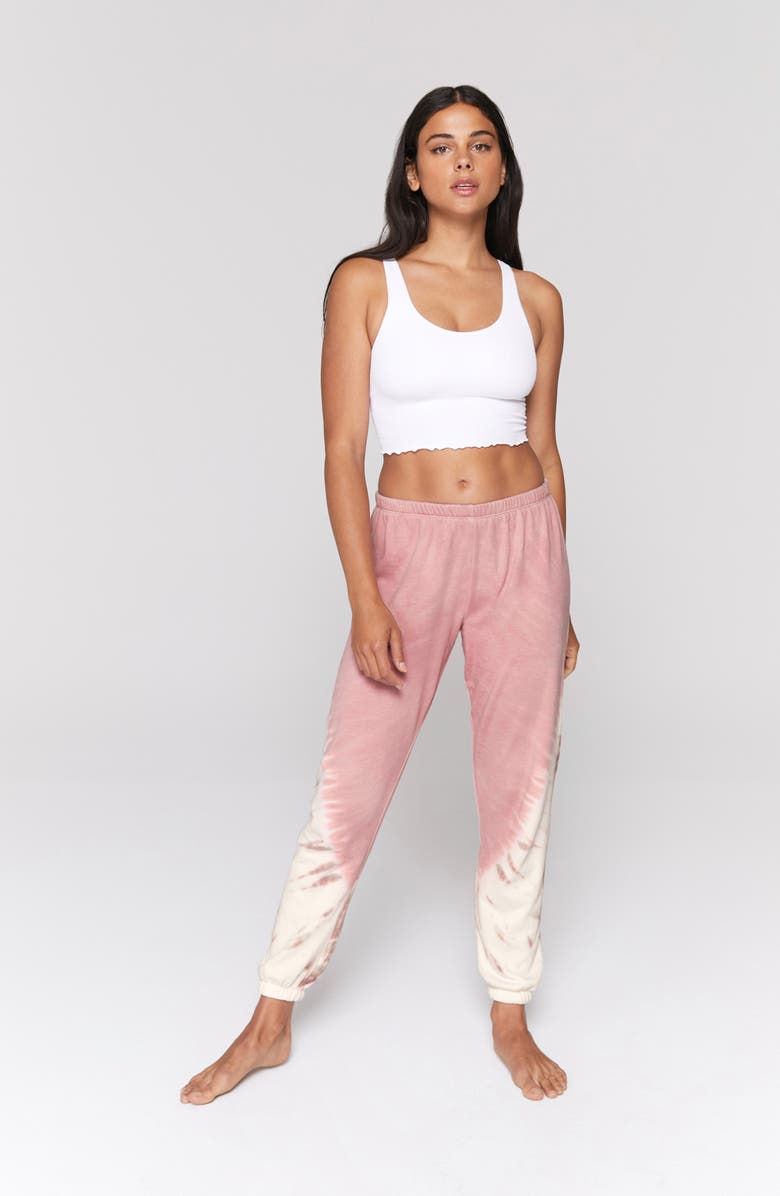 Perfect Tie Dye Sweatpants ($108.00)
Dial up the style factor in this beautiful blush and white toned pair of sweatpants.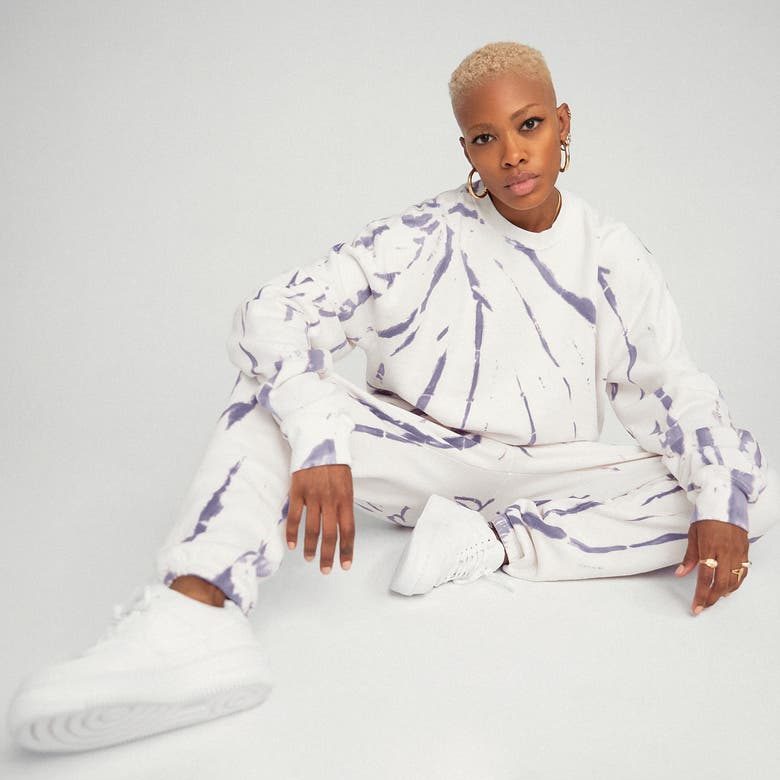 Trendy and hip white sweatpants with streaks of lilac tie-dye that will become your best friend.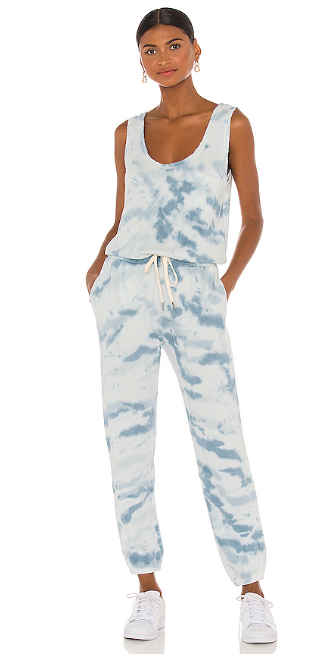 This jumpsuit is the quickest solution to all your outfit dilemmas.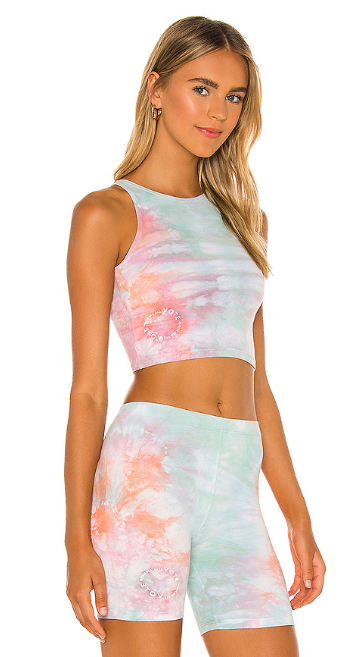 X When We All Vote Sorbet Tie Dye Tank ($78)
Kick in the streets or at the gym in this colorful tie-dye tank top.