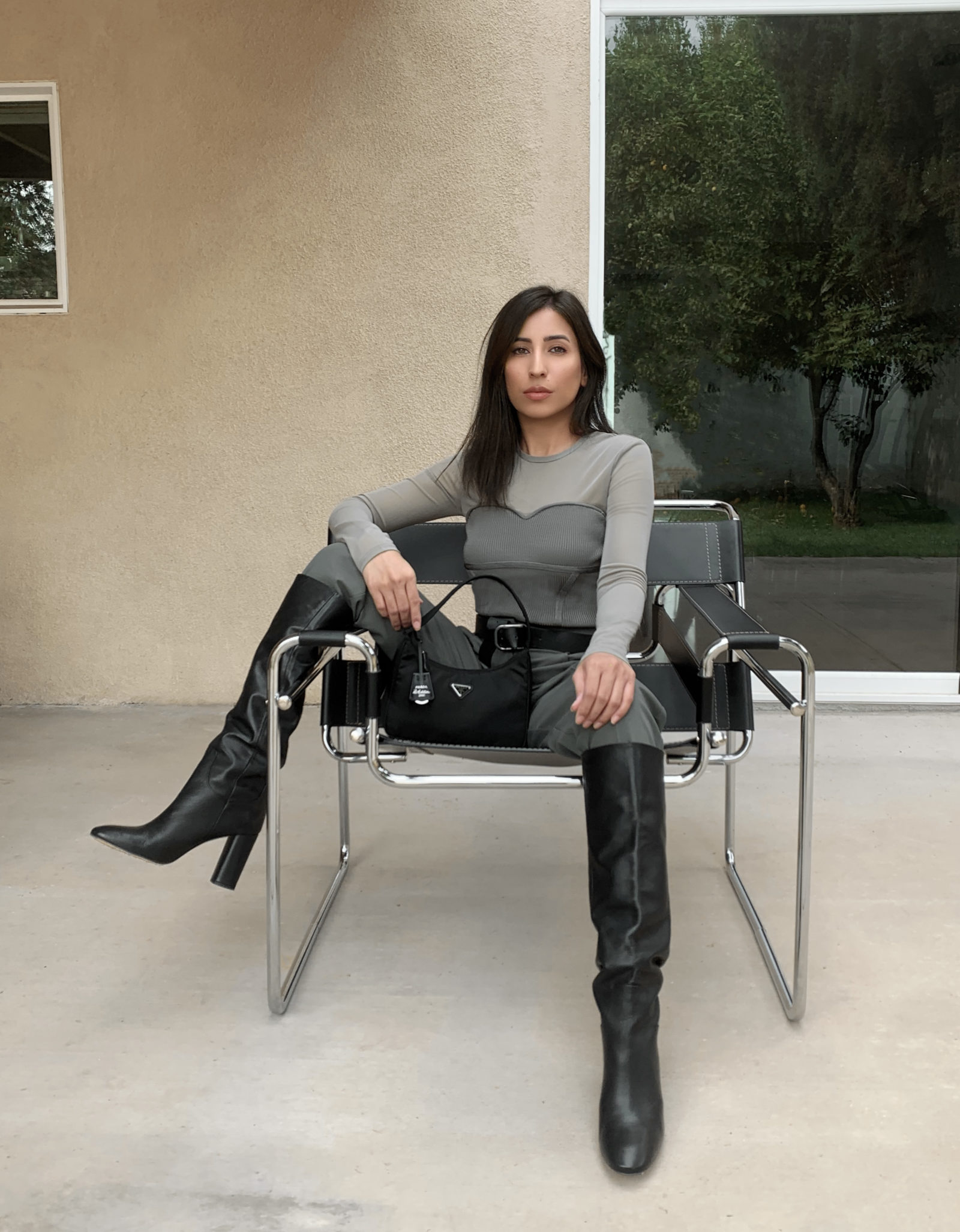 We are just going to say it: shoes are an essential part of any outfit. A wrong pair can reverse its charm from 100 to 0 in seconds. This is why it's necessary to be updated with all the shoe trends leading the fashion world. So, whether you're on a hunt for new shoes or just need information on shoe trends, we have good news for you. Here's a shoe trend that is hitting Instagram's algorithm. Hint: it's teamed best with skinny jeans. Yes, you guessed it right, it's the knee-high boots we are talking about.
Knee-high boots are having a huge moment in the fashion world right now. Team it with skinny jeans, and voila! Here's your perfect winter outfit. Without further ado, give this a read and explore the Instagram outfit inspiration to master this trend.
Look 1- The chocolatey hue of this outfit is just jaw-dropping and with these square toe boots, that goes to a whole new level of elegance.
Wool Blend Long Coat ($298) $199.90
Mile High Super Skinny Jeans ($98) $58.80
Jakke Knee High Boot ($199)
Look 2- The ritzy vibe of a look when you pair fur coat with long boots is unmissable. Thanks to the fur coat and croc-effect boots, you'll never face any faux pas.
On The Road Jacket ($139) $83.40
Skinny Jeans ($90)
Flor Knee High Boots ($295)
Look 3- For a sassy look style bomber jacket, the crop top, skinny jeans and knee-high boots.
Crop Faux Leather Bomber Jacket ($98)
Margot Jeans ($260)
Knee-High Boots ($229.99) $169.99
Head-to-toe black outfit that will elevate the fashion quotient of your look. The long back coat is also a stellar item for a chic look.
Fencer Melton Wool Maxi Coat ($178) $139.90
Good Waist Jeans ($155)
Knee-High Leather Boots ($149)
Look 4- The monotoned dressing is definitely a win-win situation and this outfit is the perfect example.
Brookside Sweater ($128) $74.90
Jamie High Waist Black Jeans ($70) $42
Nilly Knee High Boots ($199.95) $79.98
Look 5- The neutral-toned outfit, black jeans, and snake boots infuses a very peculiar yet sophisticated vibe that no one can ignore.
Morena Blazer ($198)
Good Legs Coated Ankle Skinny Jeans ($189) $165
Davin Knee High Boot ($224.95) $134.90–$149.90