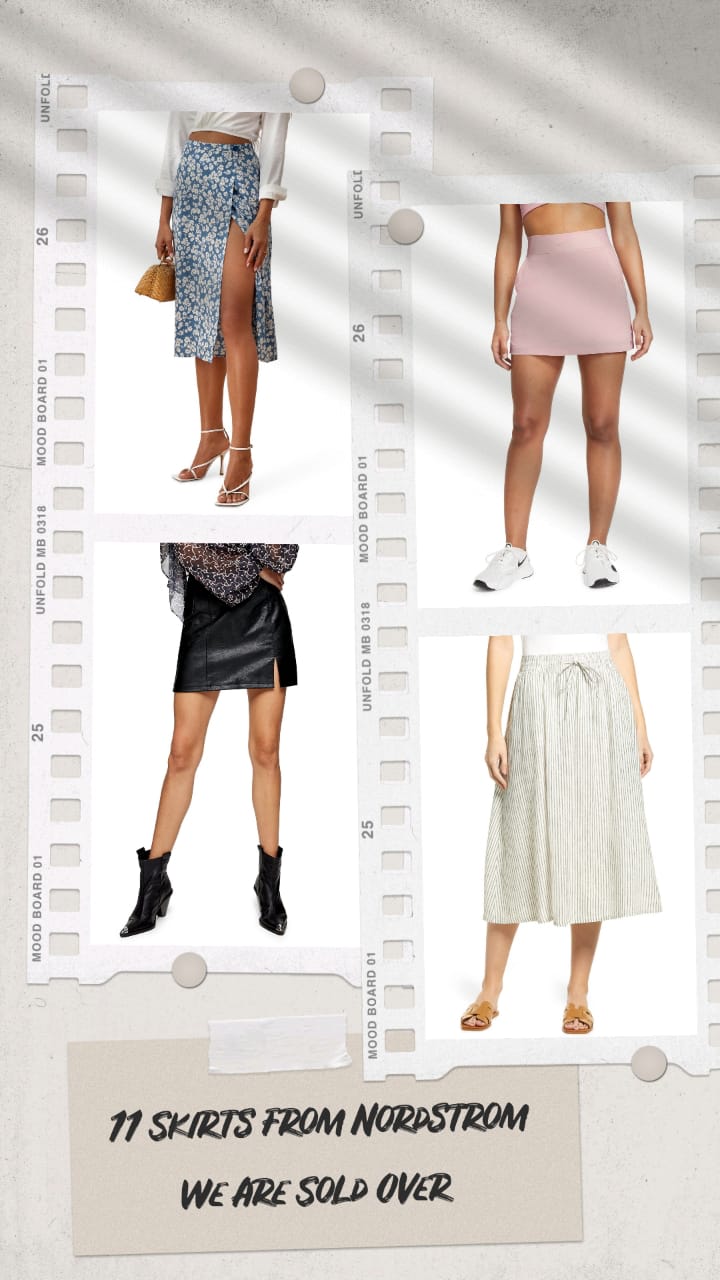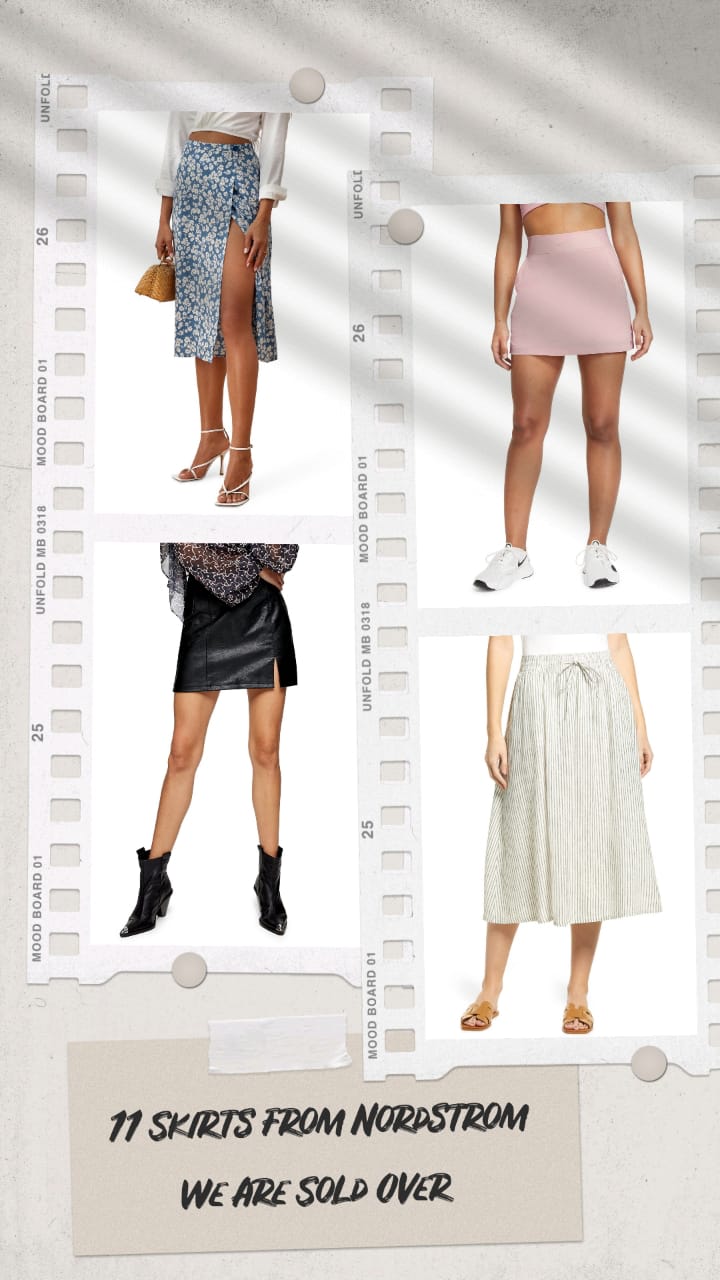 We are saying this now, and we'll stick by it, skirts are the best investment piece of everyone's wardrobe. They are the backbone of warm weather, versatile enough to be worn with different outfits and occasions. No matter where the style circuit leads us, you can add a skirt to your rotation of outfits, and you'll still never be tired of it. While there's plenty of clothing items lined in your wardrobe, a skirt will hold a special place in your heart. So, this is why we have picked the 11 cutest skirts from Nordstrom that fashionistas are obsessed with.
While the trends will keep changing, these skirts are known to be trend-proof. Be it a floral wrap skirt or mini leather skirt; these Nordstrom women's skirts will always look after your fashion needs. Now, go ahead and shop it all!
11 Nordstrom Women's Skirts We Can't Wait To Flaunt This Year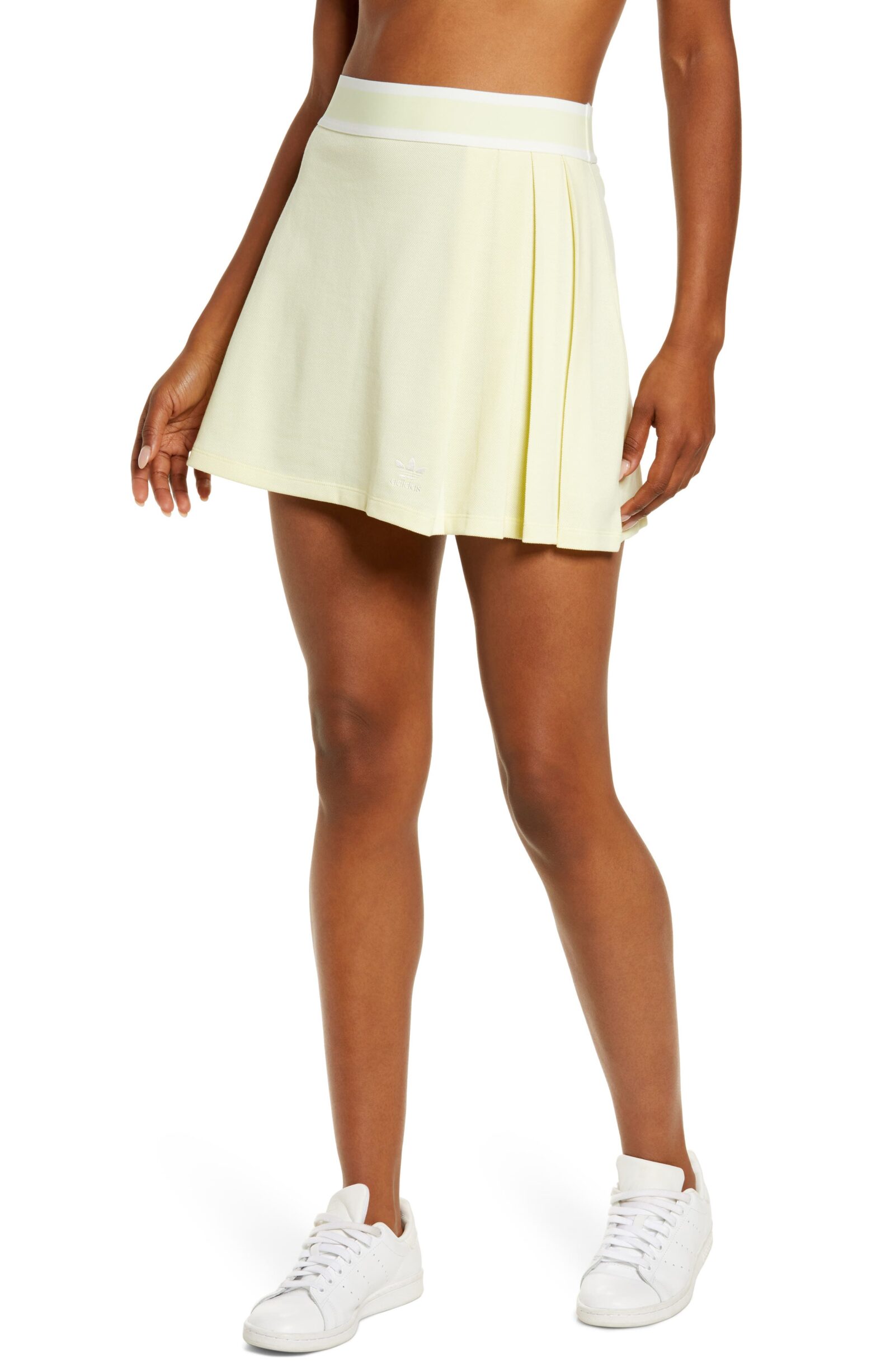 Adidas Originals Tennis Skirt ($45)
Cut from soft stretch fabric, this tennis skirt looks so adorable that you just can't afford to miss it. The side pleats and mellow yellow hue of the skirt will give your summer outfit a cute touch.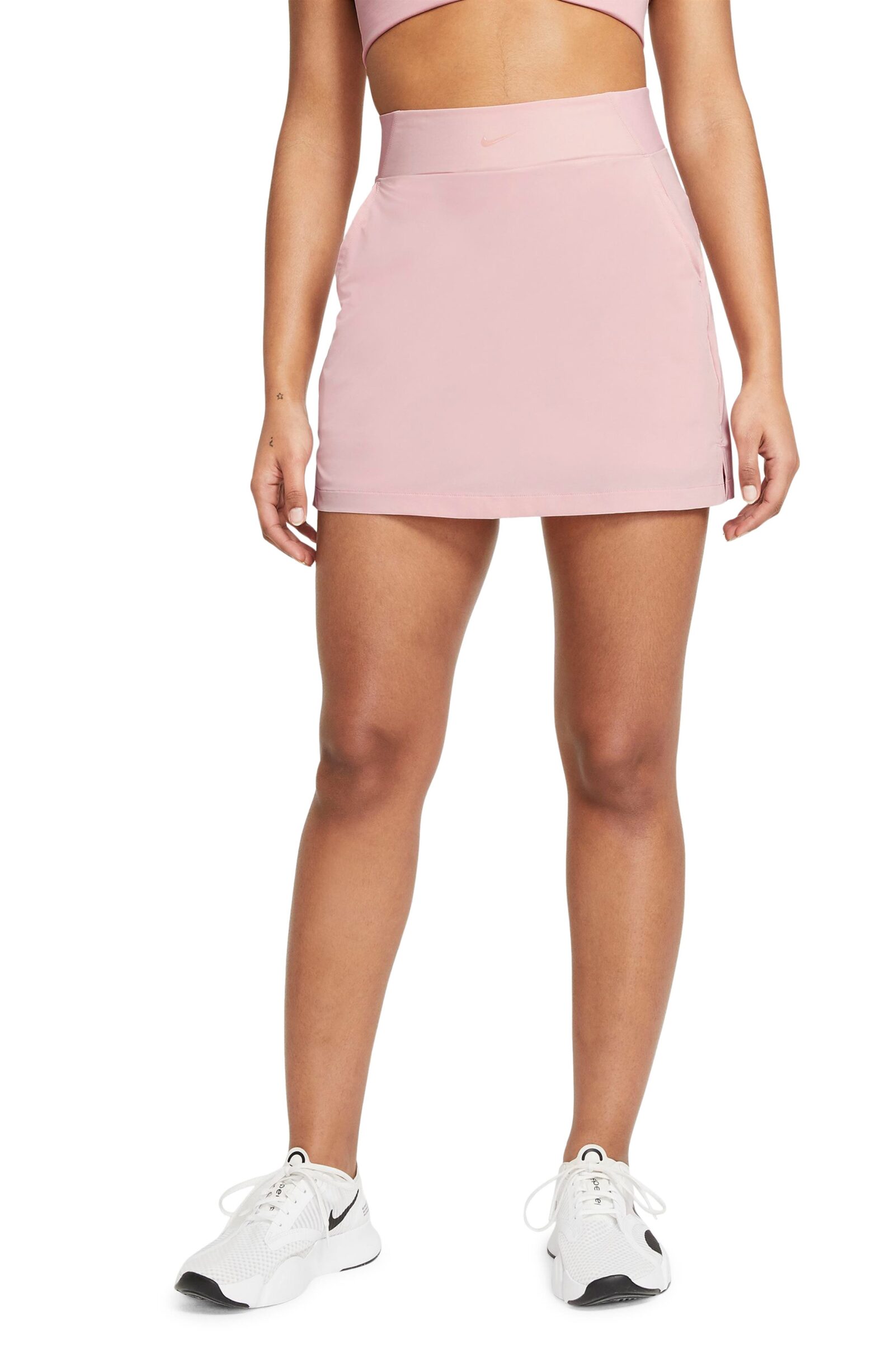 Nike Bliss Lux Training Skort ($70)
The enduring chicness and comfort of this skirt will take you through many trends without failing. The cute pink hue and easy-going silhouette will enhance the look of your athleisure collection.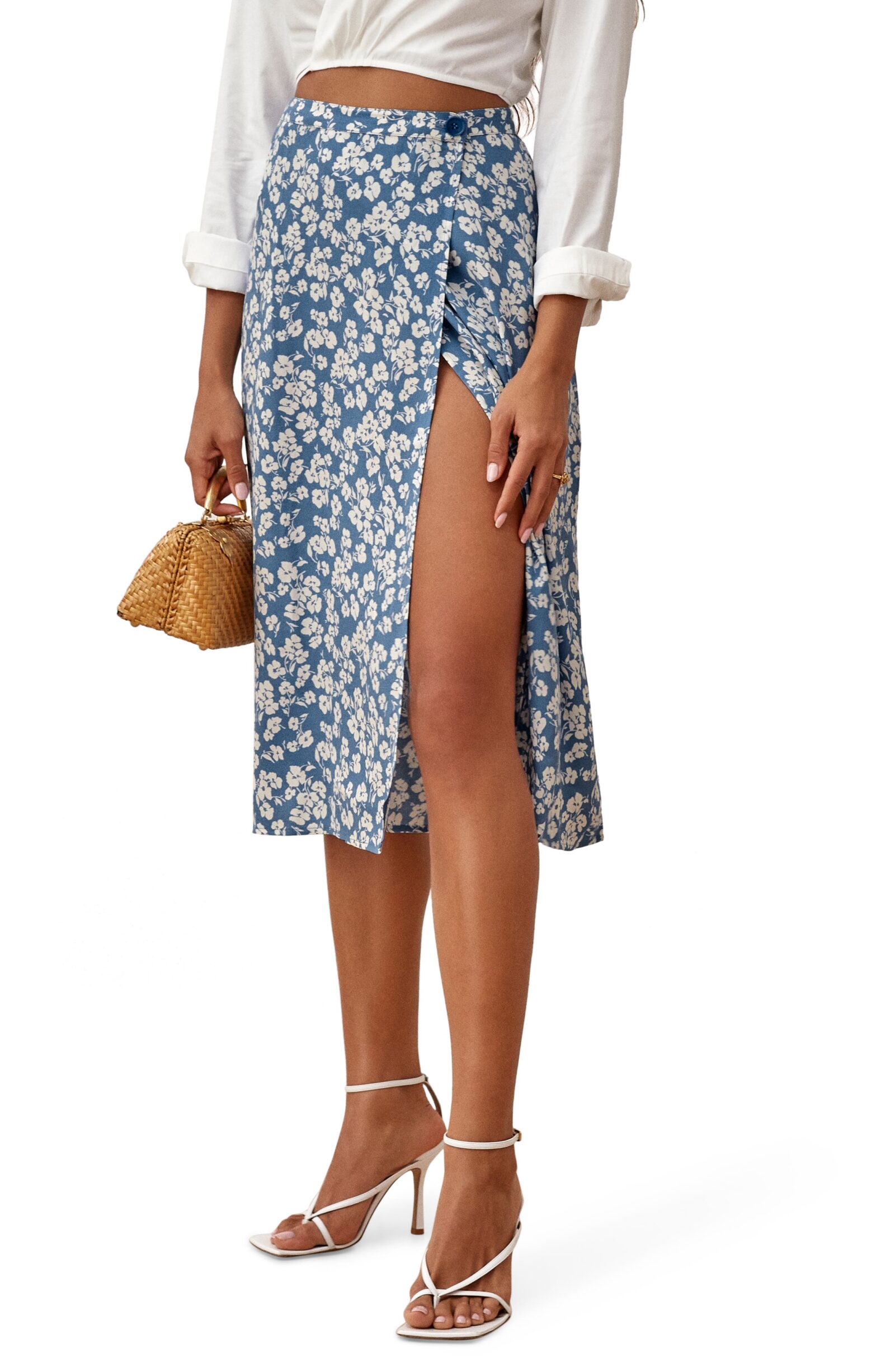 Reformation Betty Print Wrap Skirt ($148)
If you're someone who likes being top-notch all the time, this wrap skirt is meant for you. The white floral print on the soft blue fabric is too stunning to pass on.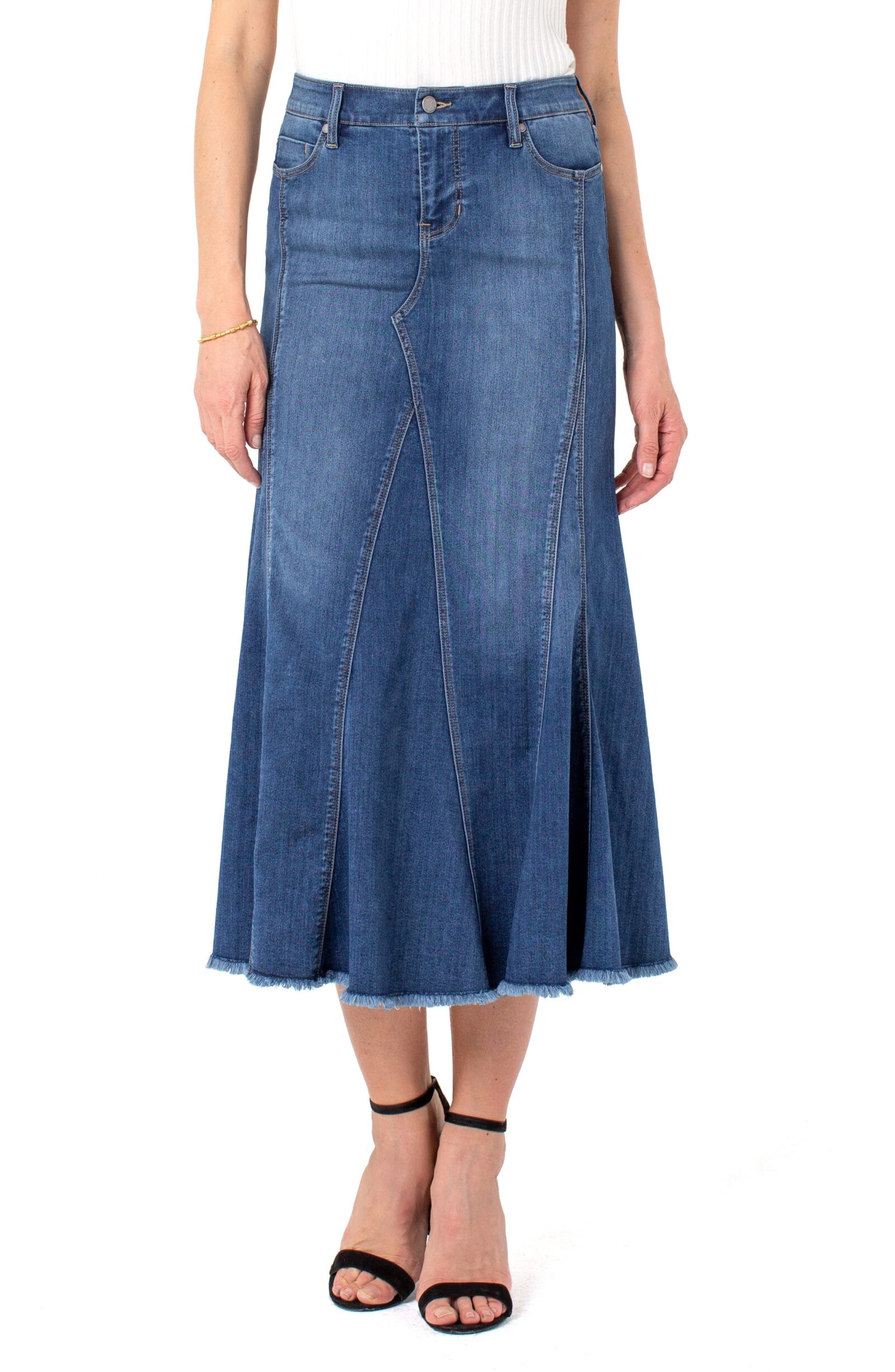 Liverpool Los Angeles Denim Midi Skirt ($98)
Maxi denim skirts are having a huge moment in 2021's fashion world. These skirts were seen ruling SS21's runways as well, so what are you waiting for? The flared design of this skirt will fine-tune your style.
Zella Suns Out Skort ($59)
With the high-waist band, bright white color, and relaxed fit of the skirt, everything is top-notch about this skirt. Wear it with a body-accentuating tank top and sneakers for a cool look.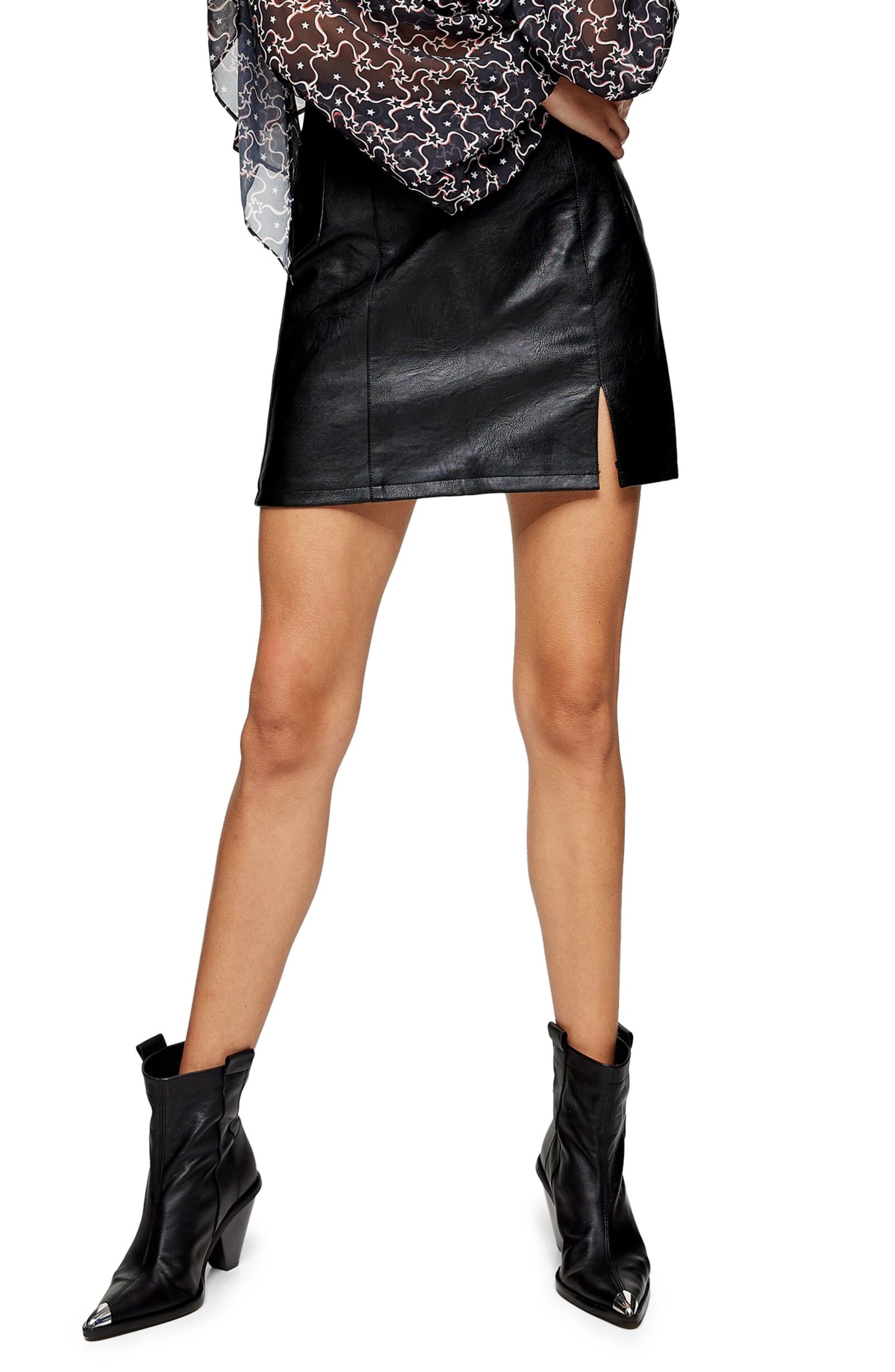 Topshop Eliesse Faux Leather Miniskirt ($38) $22.80
Talk about the classiest leather skirts, and this Topshop number will top the list. The side slit and flattering fit of the skirt will redefine the entire essence of your wardrobe.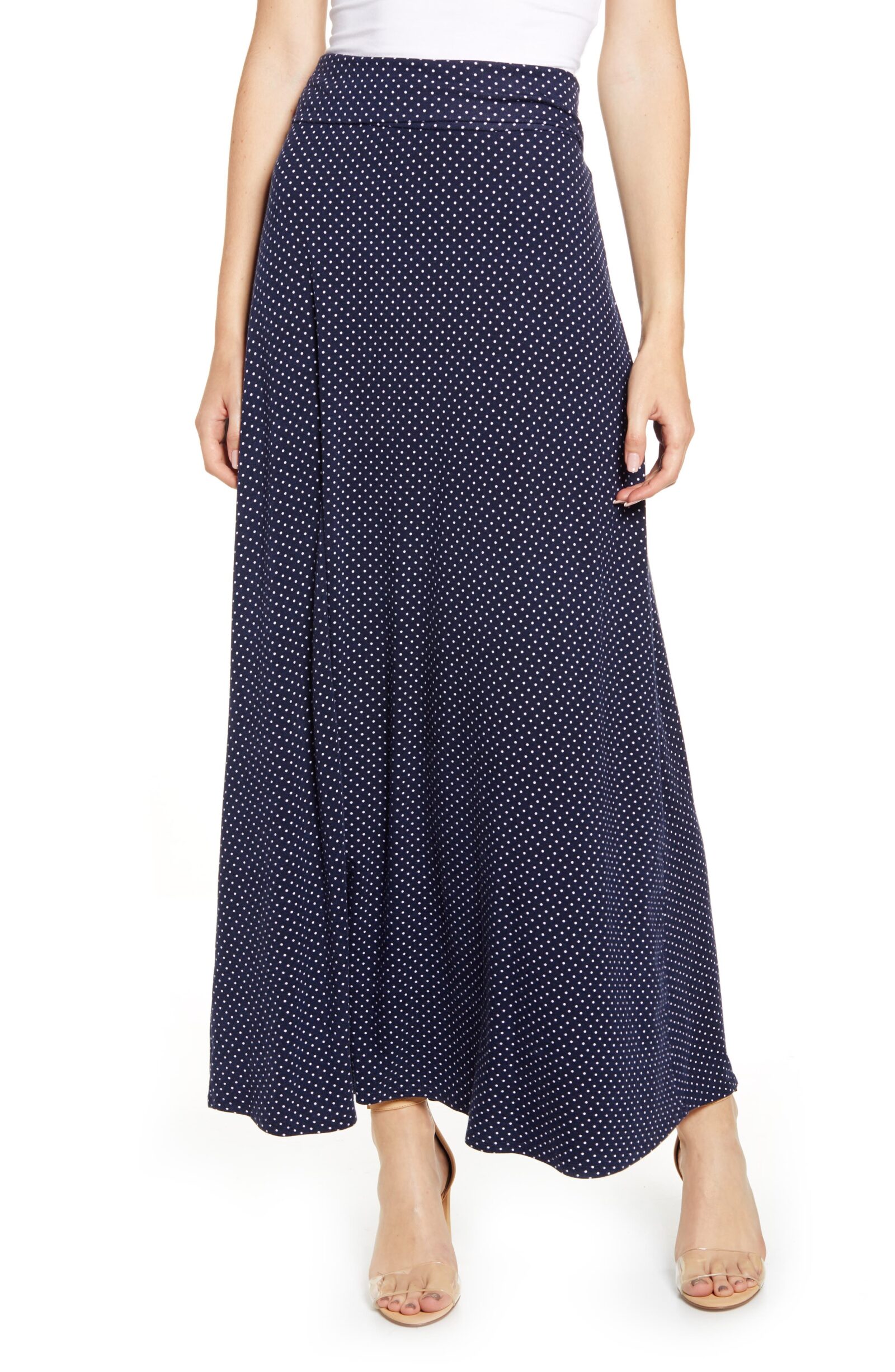 Loveappella Roll Top Maxi Skirt ($49)
From casual outings to beach day, this maxi skirt will go perfectly with almost every look and occasion. The polka dot print exudes a retro vibe that we are literally obsessed with.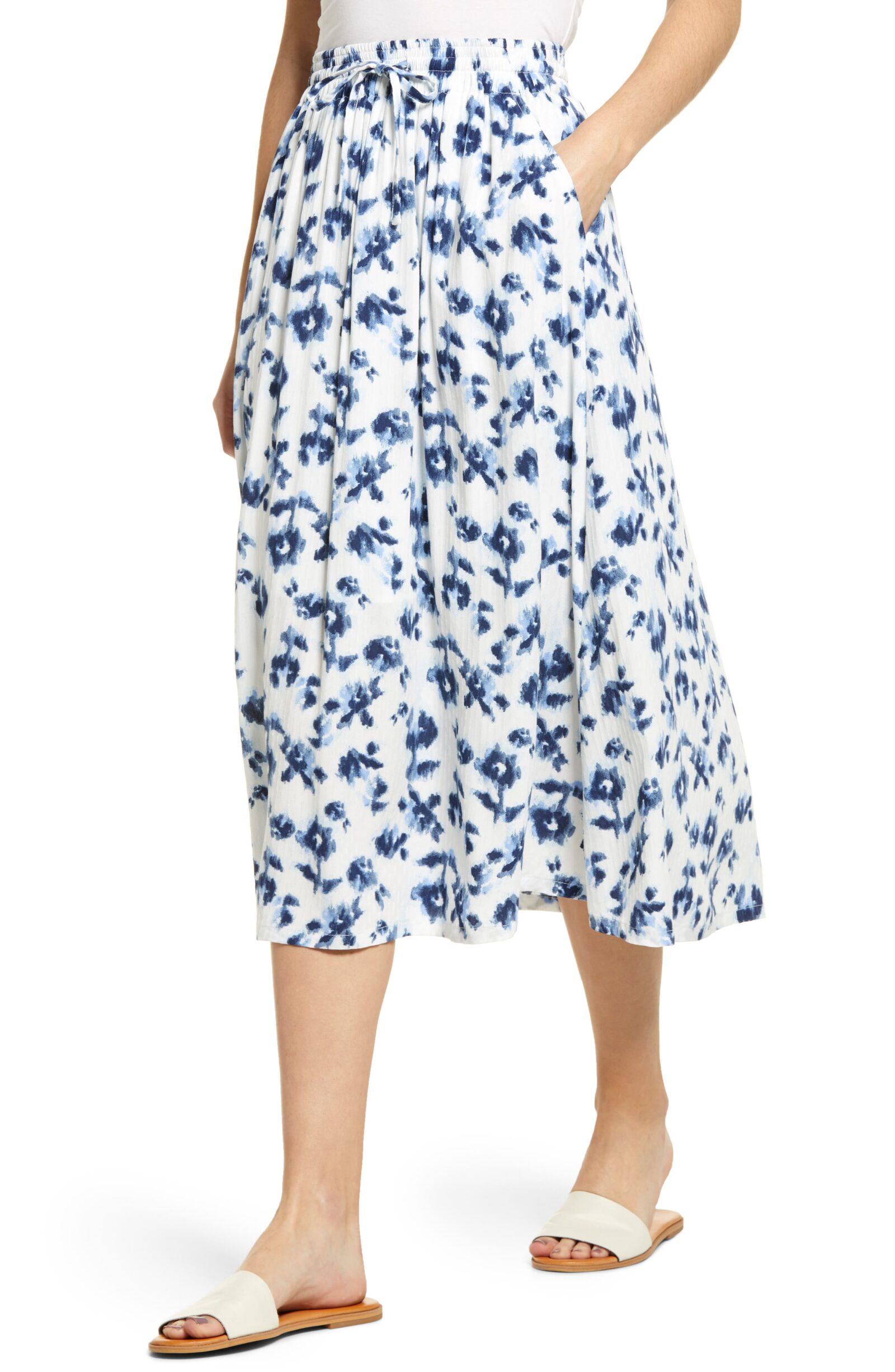 Caslon Woven Midi Skirt ($49)
This swirl-worthy floral print skirt gives a huge nod to a feminine look. The blue floral print offers a vintage vibe that'll magnify the look of your outfit.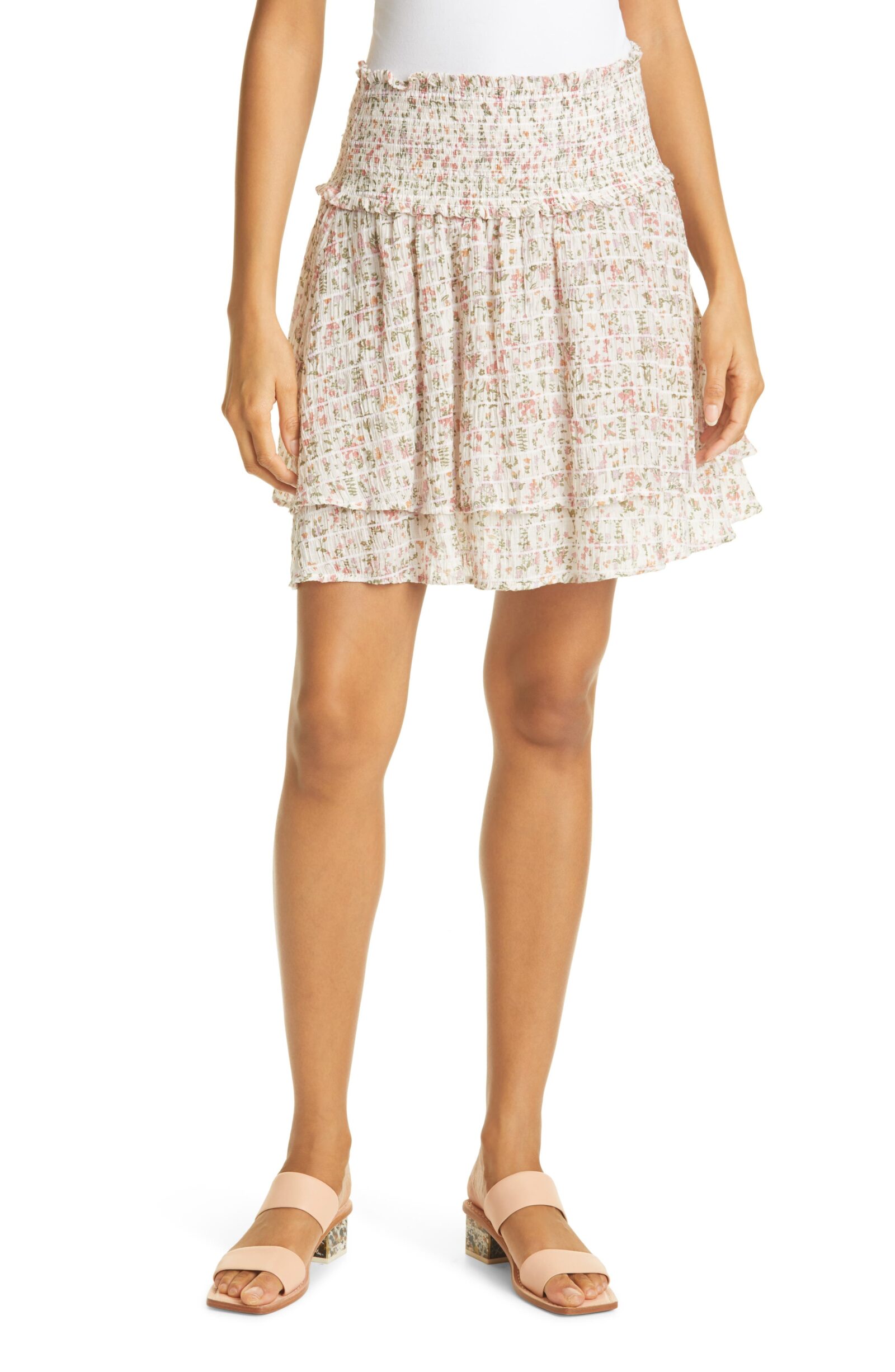 Rails Addison Smocked Floral Miniskirt ($168) $118.40
This cutesy dainty miniskirt is here to make you look timelessly fashionably thick. The smocked details and the pastel-hued floral print exudes maximum cuteness.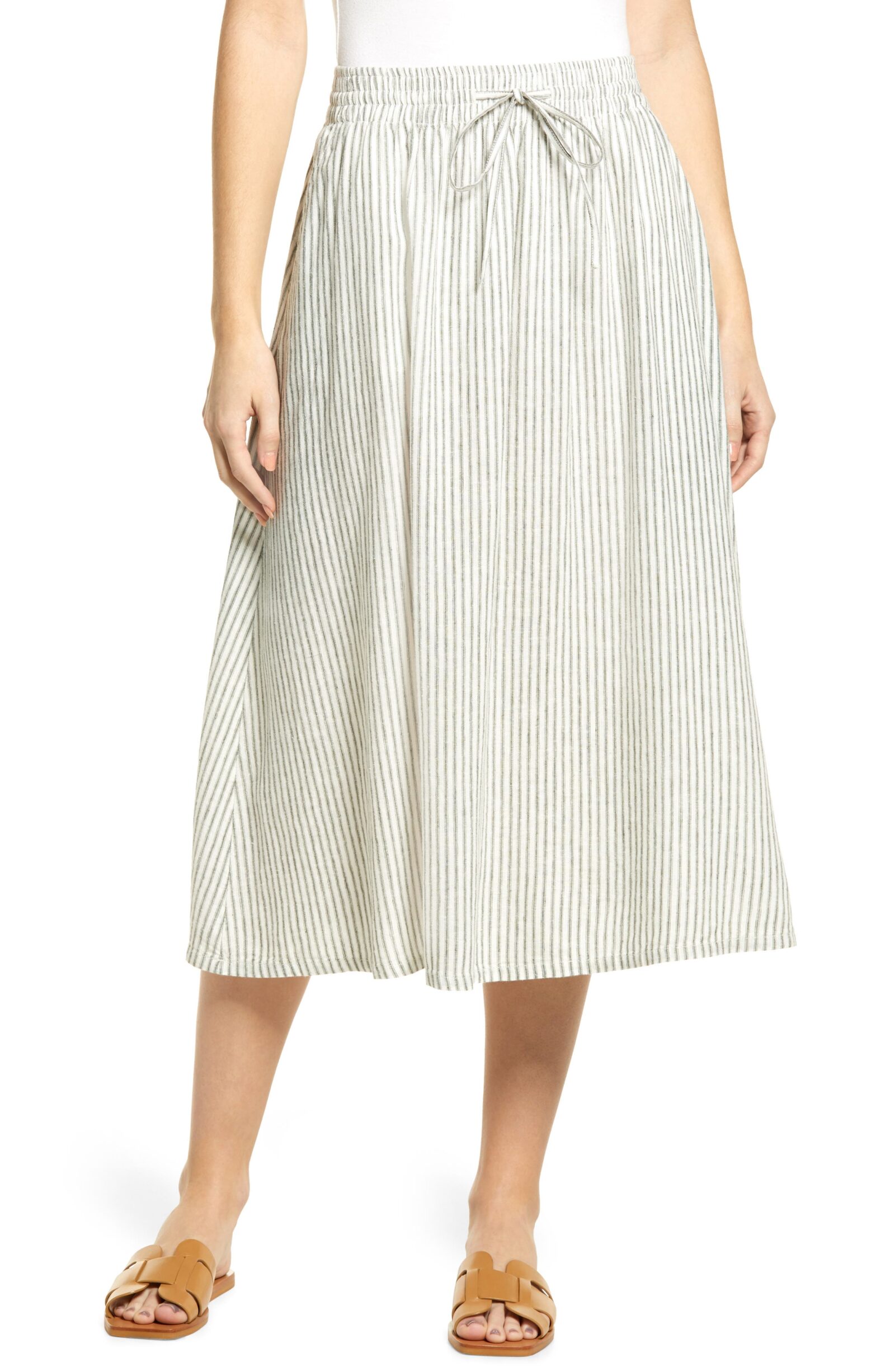 Caslon Tie Waist Linen Blend Midi Skirt ($49)
Perfect for lounging around, this striped skirt is meant to sort the fashion woes of your spring and summer wardrobe. The lightweight, breathable fabric of the skirt will keep you at comfort all the time.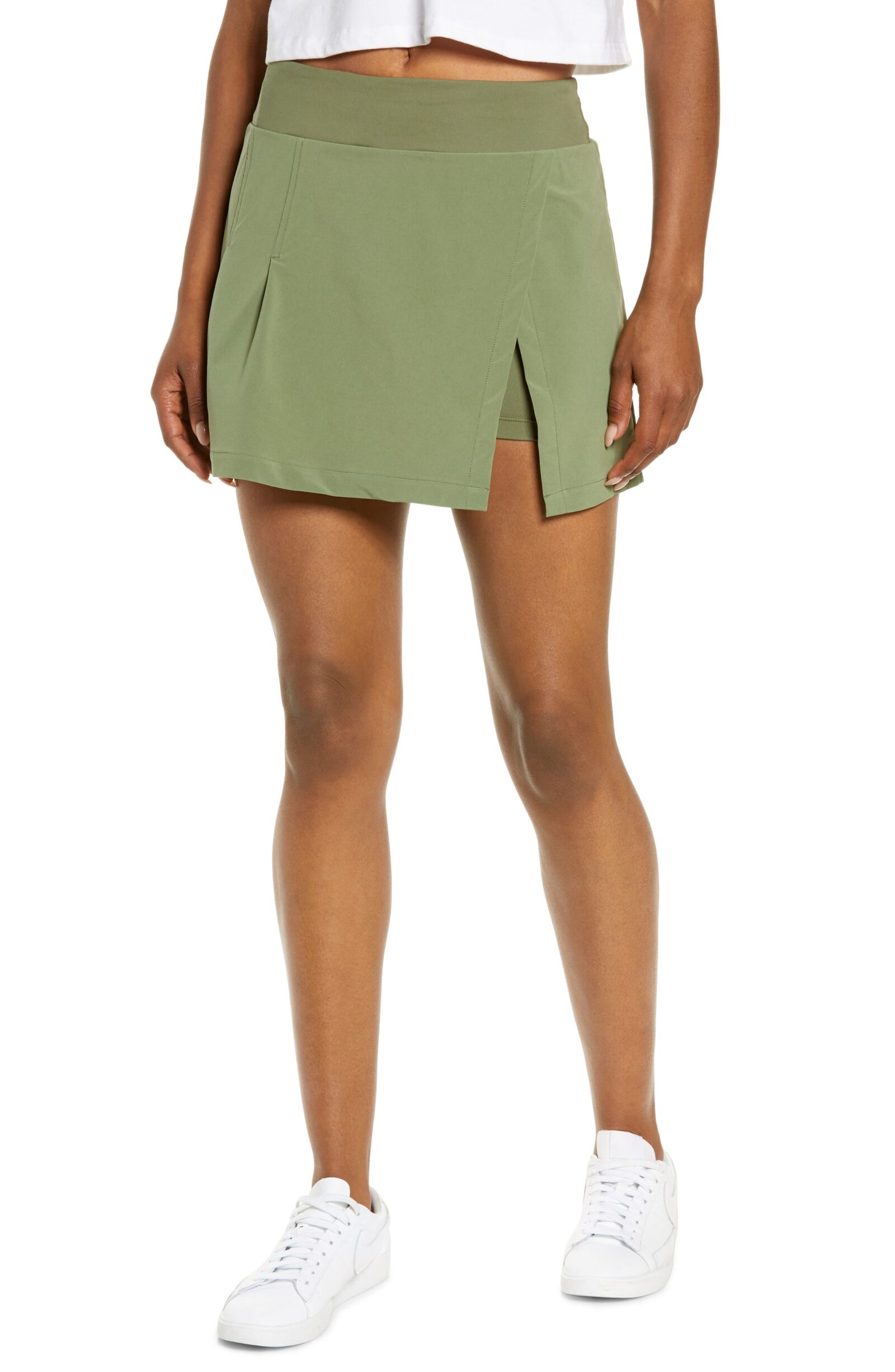 Zella Getaway High Waist Wrap Skort ($59)
This comfortable skort allows a full range of motion, thanks to its stretchable fabric. Also, the olive green color of the skirt enhances the look effortlessly.
Up Next: 11 dresses on sale from Nordstrom you'll want to add to your cart right away