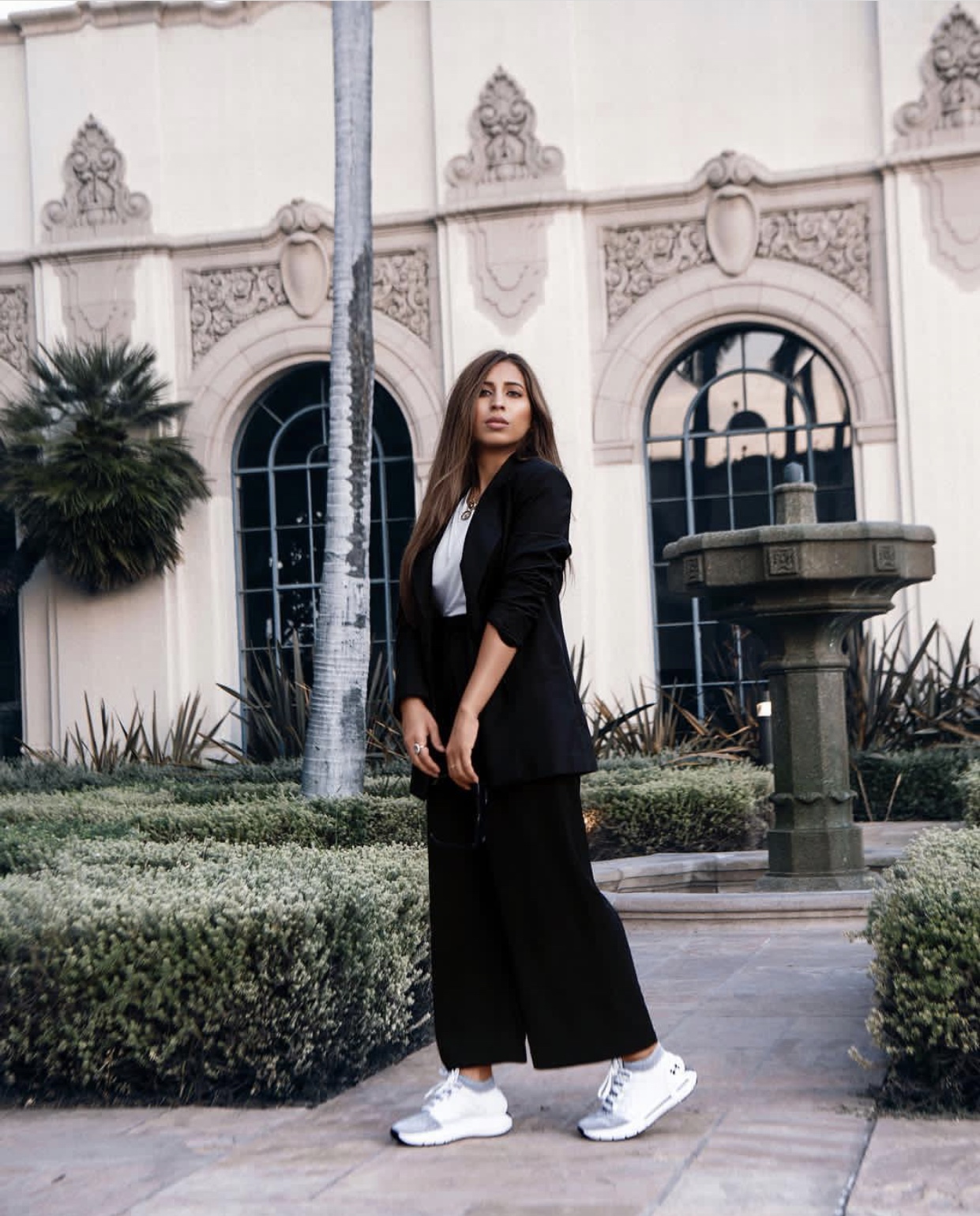 Fall is the best time to show off your styling skills while staying warm! From simply layering pieces to trying new, exciting combinations that'll never go out of style, Fall fashion is much more than just staying updated with the latest trends. I love curating pieces from the runway to add to my wardrobe but more than that I love adding different elements and trends in a single ensemble to make it look all new! Planning outfits might sound a bit weird to some of you but trust me, it's the best thing you can do to save time on your busy days. Here are some statement for fall outfit ideas I have created to go effortlessly throughout the month!
MIDI SKIRTS + BOOTS + OVERSIZED SWEATERS + COAT TO LAYER IF REQUIRED =
EFFORTLESS FALL CHIC LOOK
Over the knee boots are probably my favorite thing about Fall/Winter, after hot chocolate, of course! If you've already packed up your maxi skirts, I'd advise you to get 'em out again because they look so chic when paired with an oversized sweater and knee high boots. You can carry the look with or without an outerwear piece, depending upon the temperature and the place you're heading to!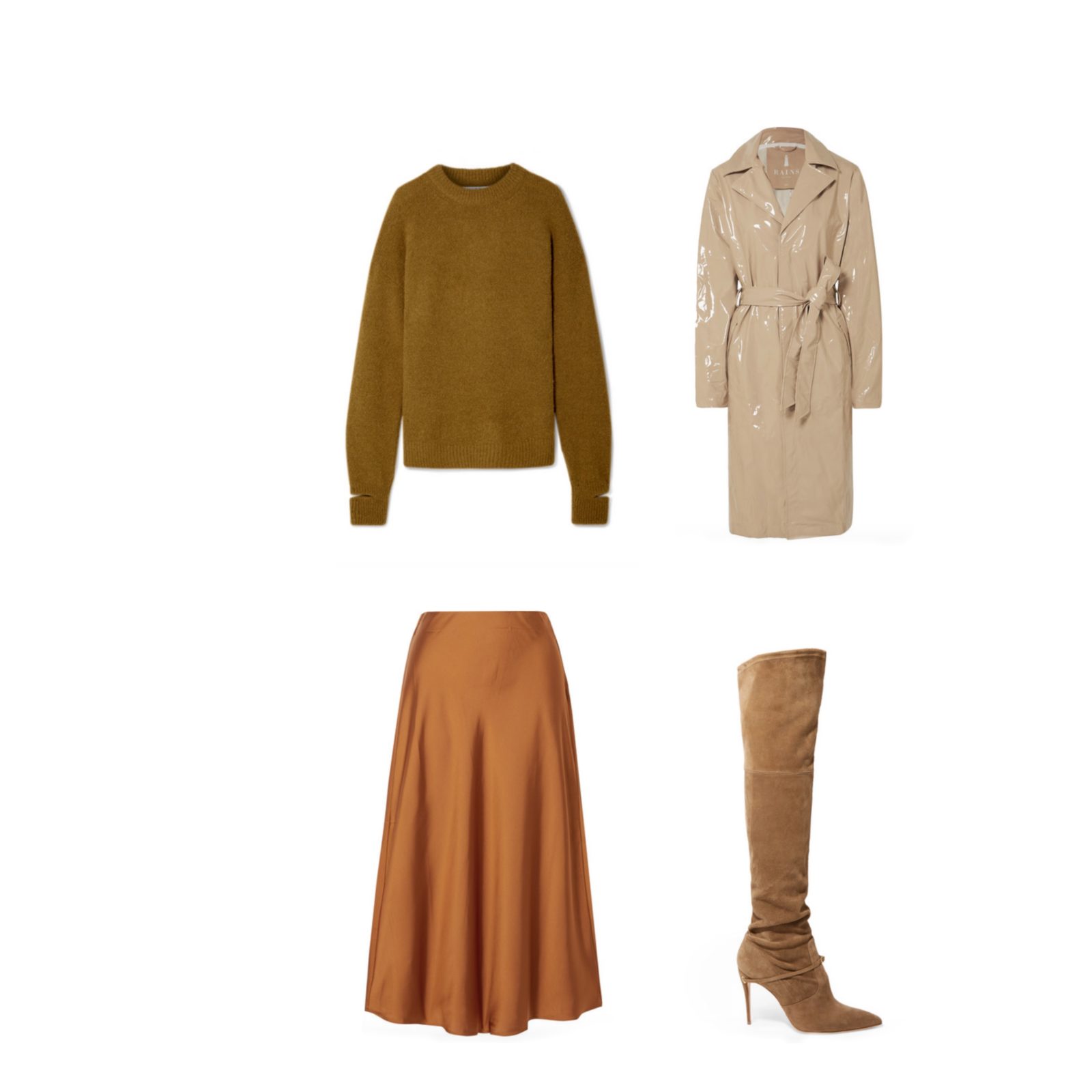 PANTS + TEE + BLAZER OR LONG COAT + SNEAKERS + WAIST BAG =
COOL FALL OFF DUTY UNIFORM
As the name suggests, this cool off duty look comprises of all the basics you'll feel comfortable in! A solid tee, not-so-narrow pants, cool commuter shoes, a sophisticated blazer and a waist bag to hold all your essentials, doesn't it sound so relaxing? This one's my staple look for the weekends and if you haven't sneaked out in such basics yet, you definitely should because there's nothing better than staying warm and comfortable at the same time! (This is one of the easiest looks to pull off, trust me!)
BOOTS CUT PANTS  + VEST + SHIRT + CHUNKY ACCESSORIES =
TRENDY FALL 70'S NOSTALGIA
I don't think we can ever thank the designers enough for this retro retrieve! I created a look by reiterating all the retro trends and this one's so far, my favorite look for the season. A pair of slouchy trousers, a basic shirt, a chunky vest and some classic accessory pieces – it looks more stylish than it might be sounding. Stay a step ahead of the trends this season while the trends go back in time! Ironical!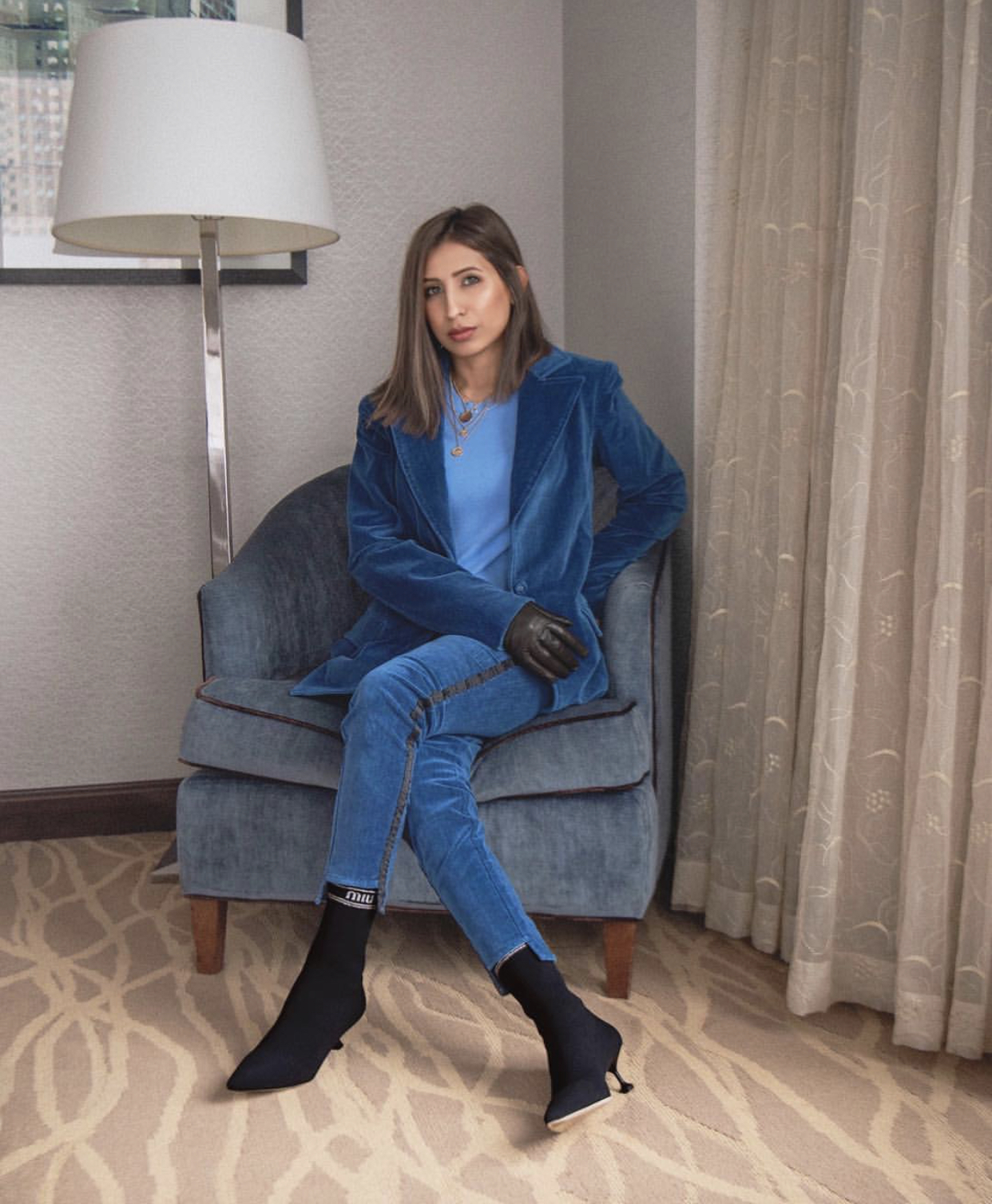 PANTS + TURTLE OR ROUND NECK SWEATER + CRISP OVER COAT OR BLAZER + HEELS + SOPHISTICATED BAG =
SOPHISTICATED FALL OFFICE LOOK
Turtle neck is probably my favorite style, irrespective of the season so I always try to wear it as much as I can! Add a turtleneck or round neck sweater to a classic formal pant-suit and style your overall ensemble with a sophisticated bag and a chic pair of heels you can't keep your eyes off! Simple yet sophisticated, this is one of the most classic looks I've dashed out in!
SEQUIN DRESS OR BLAZER + HEELS + CHIC LONGLINE COAT TO LAYER + STATEMENT ACCESSORIES =
FESTIVE FALL HOLIDAY LOOK
Festive season is right around the corner and you gotta create head-turning looks for yourself while staying warm! Tricky enough? Not anymore! A sequinned dress, your basic trench, sophisticated pencil heels, chunky earrings and an embellished clutch to complement your festive look – everything you need to look chic and stay warm! Longline coats can do more wonders than you can ever think of, which makes it one of my top pieces!
Have you planned your outfits for the season? Do not forget to share your ideas with me!
Adi xx