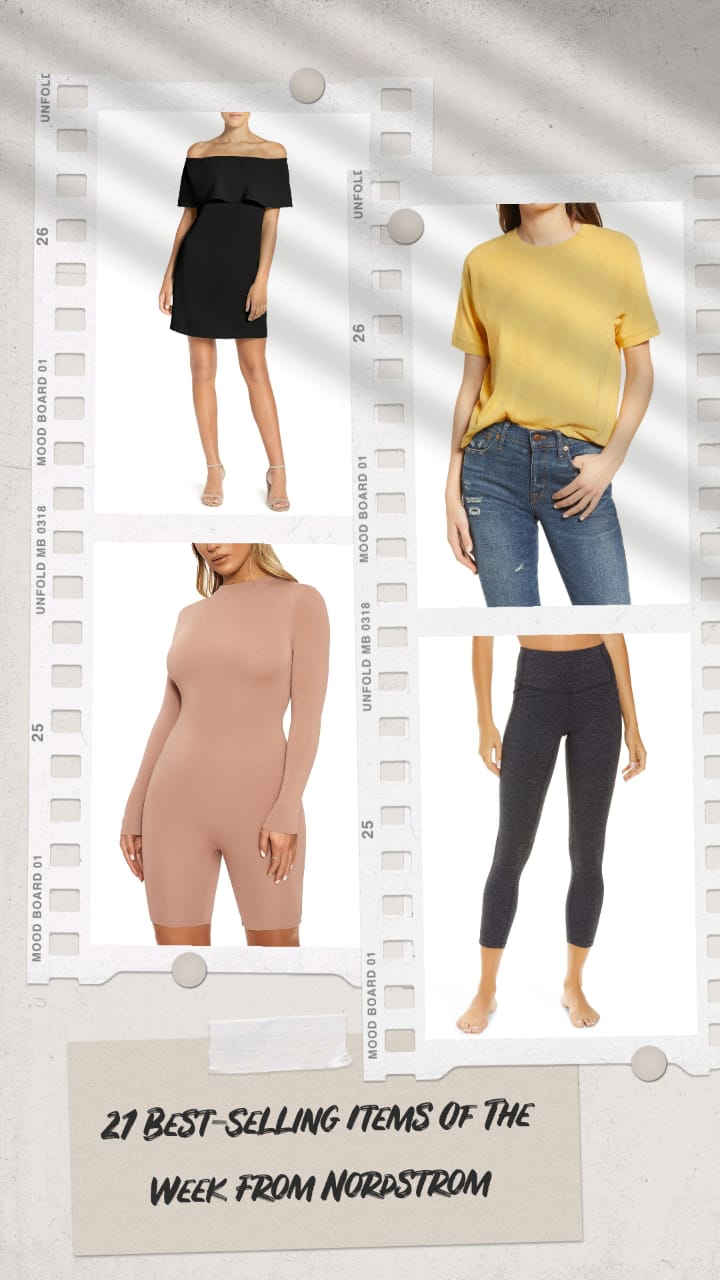 Let's take a minute of appreciation for the concept of online shopping. It has effortlessly ushered us through these unprecedented times in the chicest way possible. By now, you must have decoded the hint; it's time for another retail therapy, and why not? After all, staying trendy and fashionable never caused any harm to anyone! So, here we have picked the most stunning and best-selling fashion items from your favorite shopping retailer, Nordstrom.
Ranging from a flowy skirt to classy pair of denim jeans to an edgy slim-fit romper, our selection will make you want to splurge on all of these best-selling items on Nordstrom without any buyer's remorse. So, what are you waiting for? Rock the fashion scene this season by adding your faves from the list below!
21 Best-Selling Items On Nordstrom To Check Out Right Now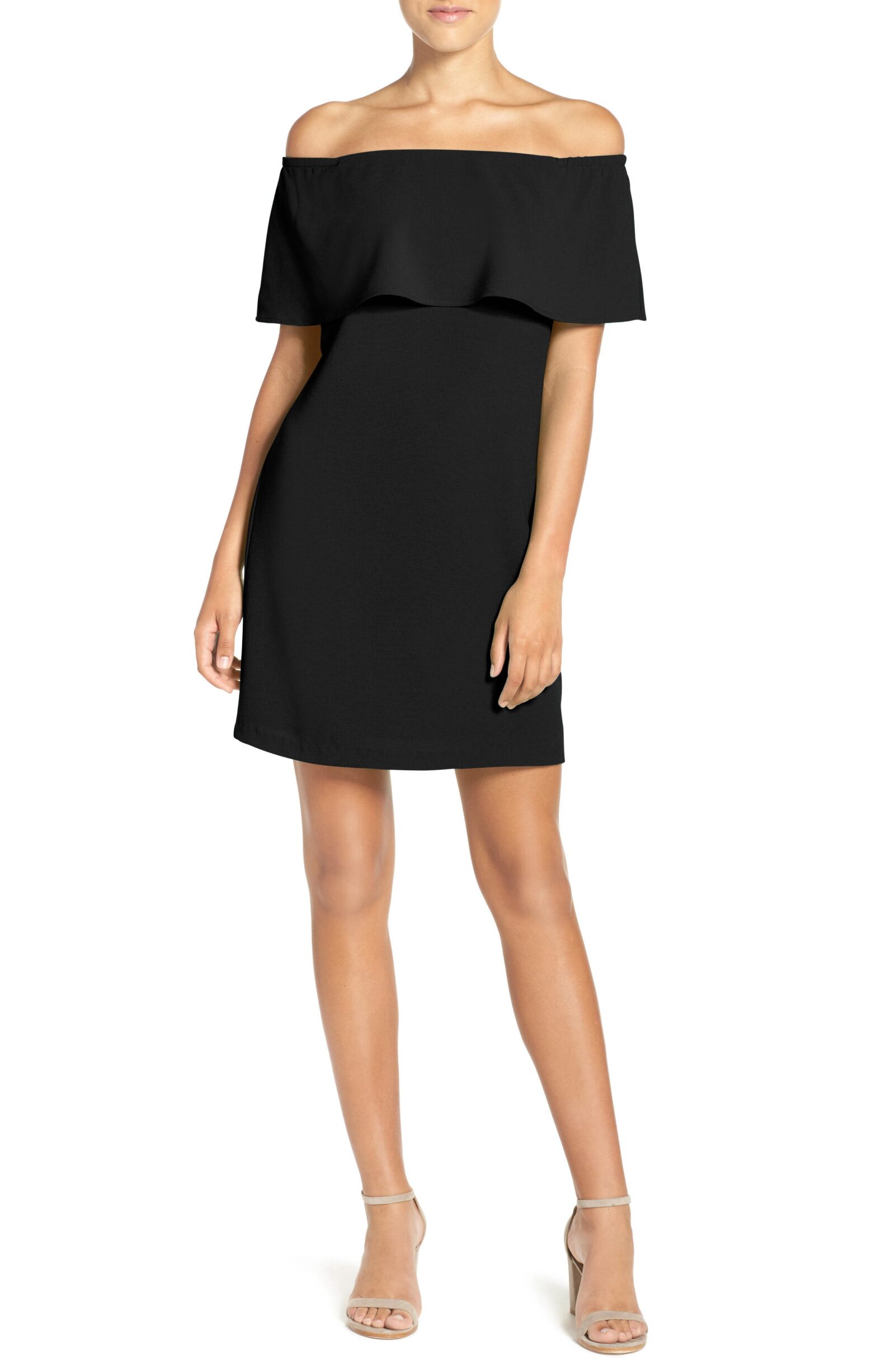 Charles Henry Off the Shoulder Dress ($88) $52.80
We know this dress going to be your new obsession. The off-shoulder design and slight flare of the dress will give your look an instant boost.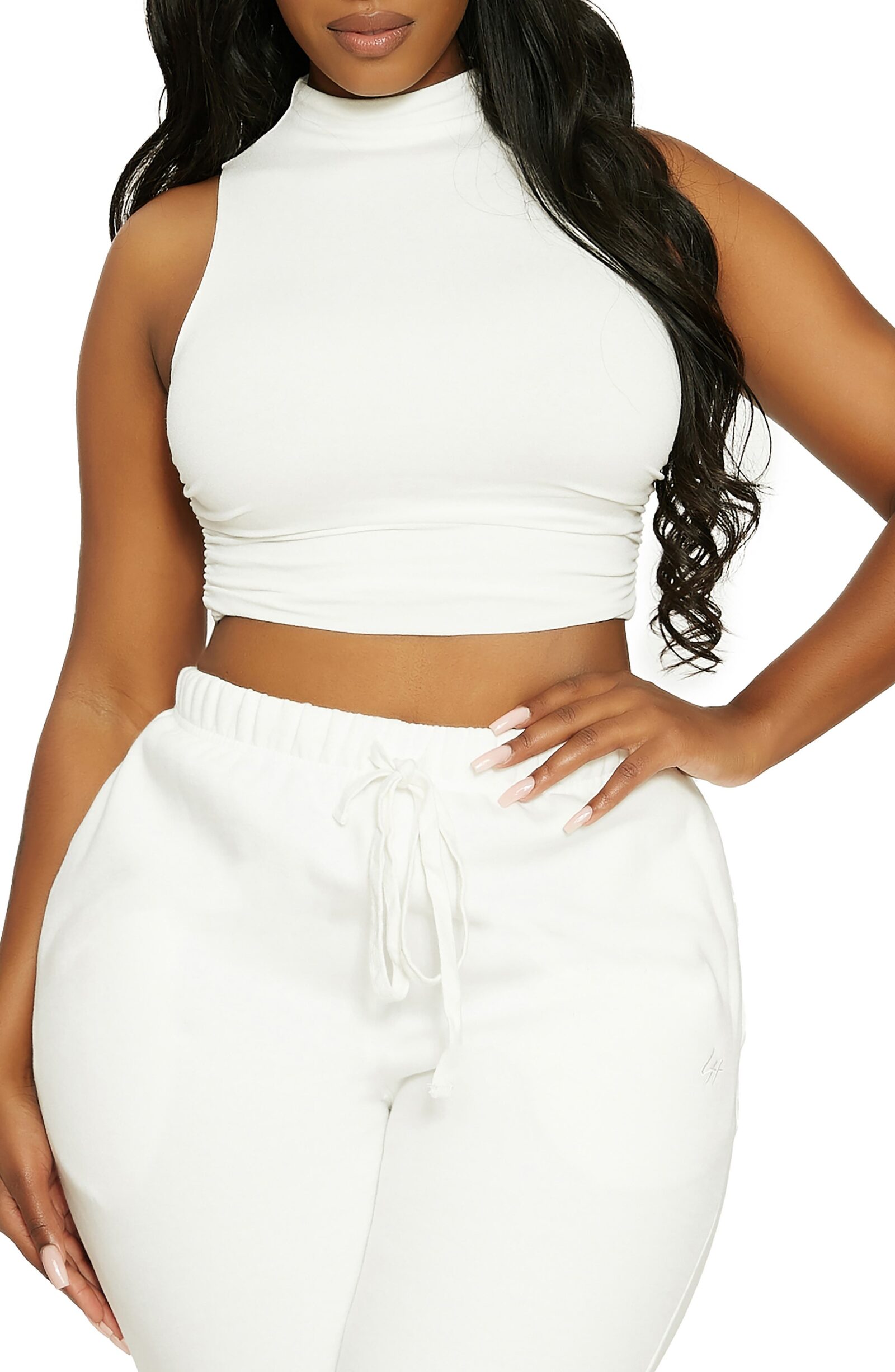 Naked Wardrobe x Lori Harvey Ruched Crop Tank ($38) $22.80
Time to flaunt yourself with utmost confidence in this sassy yet classy tank top. The body-hugging fit and bright white color of the tank top is what makes it so chic.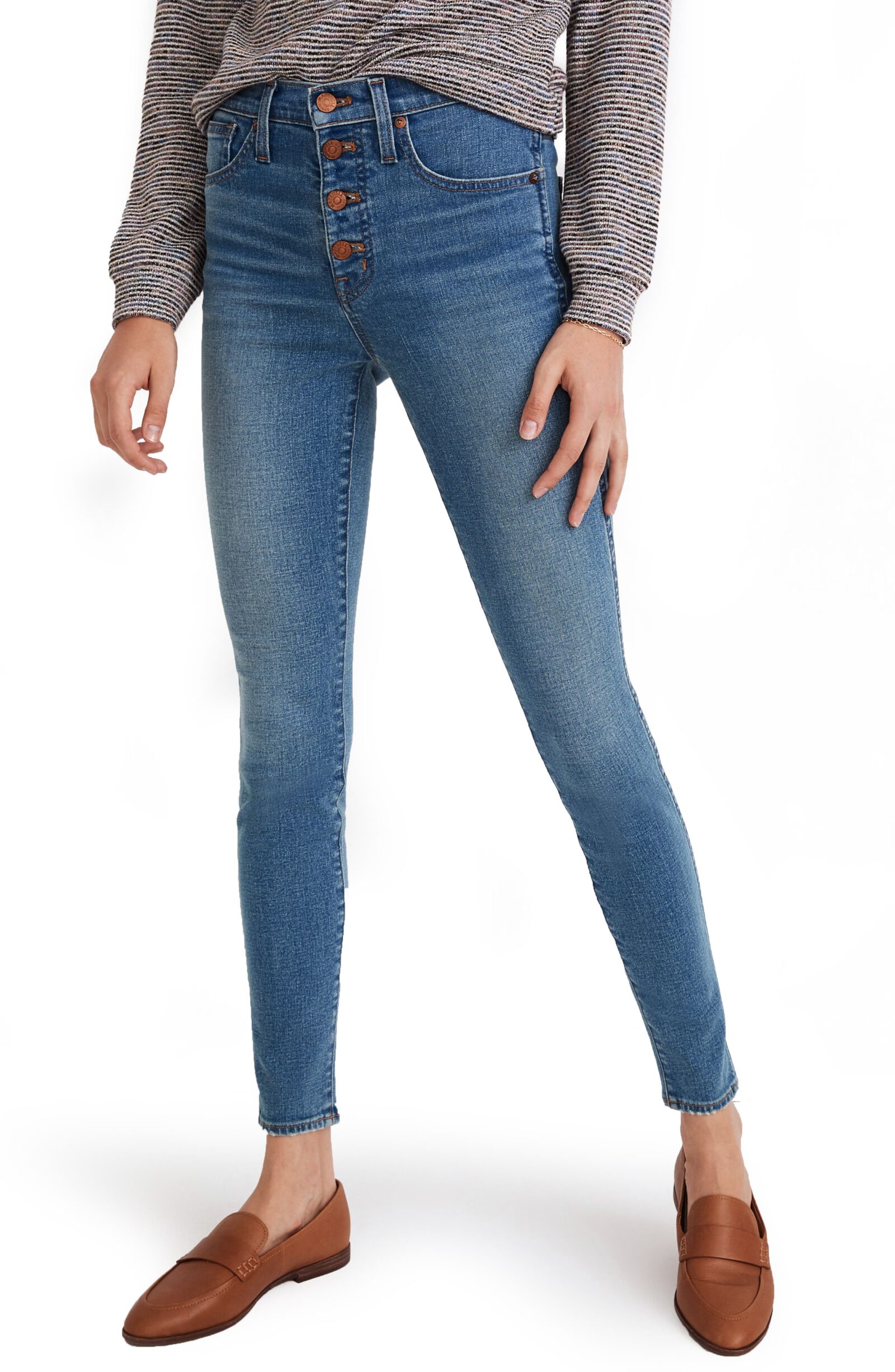 Madewell Button Front High Waist Skinny Jeans ($135) $108
Be it a cutesy tank top or feminine blouse, this pair of jeans will work effortlessly with both of them. The skinny fit and high-rise waist of the jeans with front button fastening looks casually chic.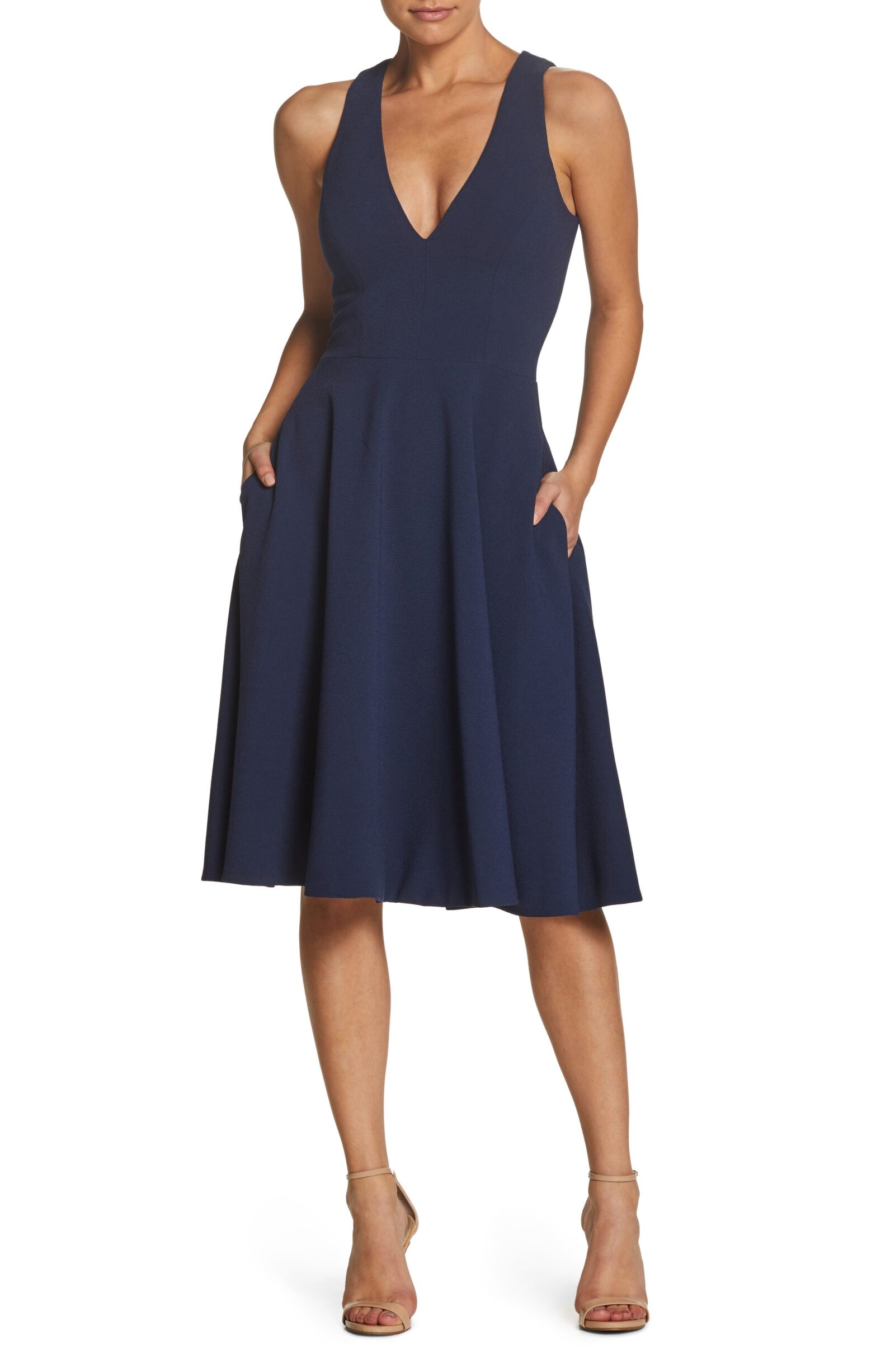 Dress The Population Catalina Fit & Flare Cocktail Dress ($182) $109.20
Swirl and twirl around like a real diva in this stunning flared dress. The plunging deep V-neck and princess-like flare of the dress are too chic to pass on.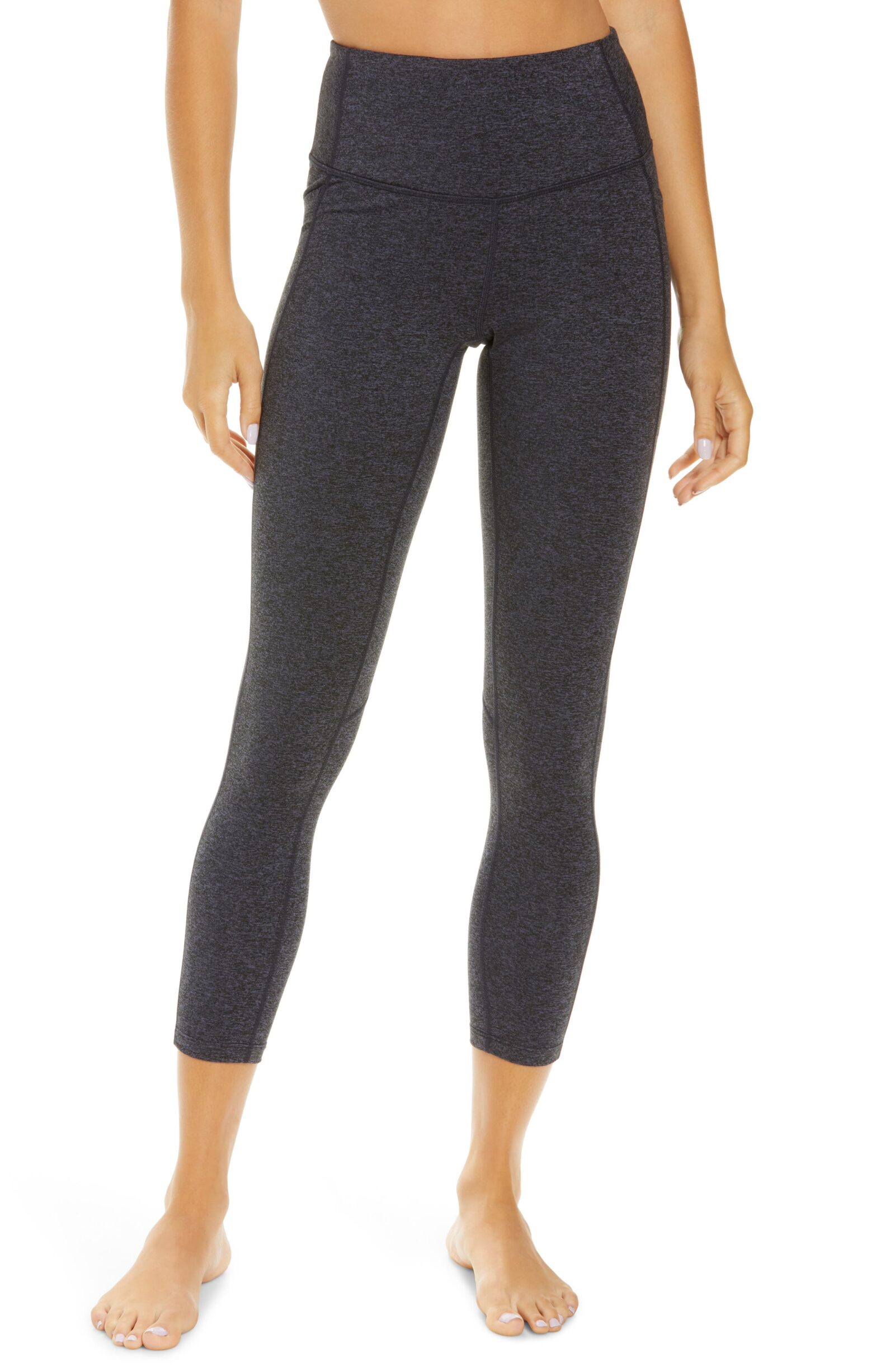 Zella Live In High Waist Pocket 7/8 Leggings ($59) $39.53
Be it for lounging around, casual outings, or for your daily dose of motivation to hit the gym, you can always count on these slim-fit leggings. The pair comes with pockets too – we're already starry-eyed about this pick!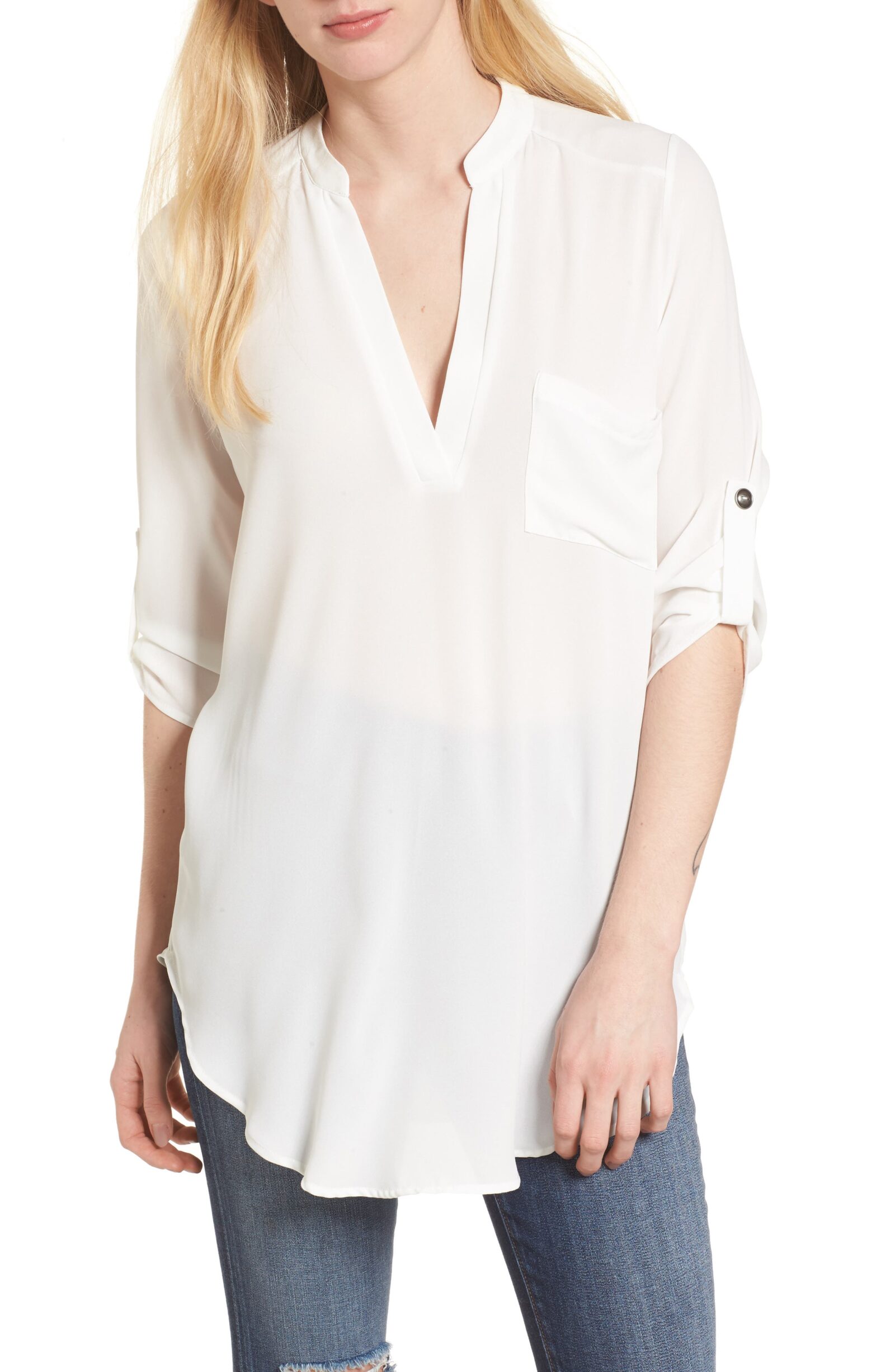 All In Favor Perfect Henley Tunic ($24.90) $12.45-$13.70
This one takes you from desk-to-dinner with ease. The slouchy fit and chic look of this top are here to make dressing more fun and easier for you.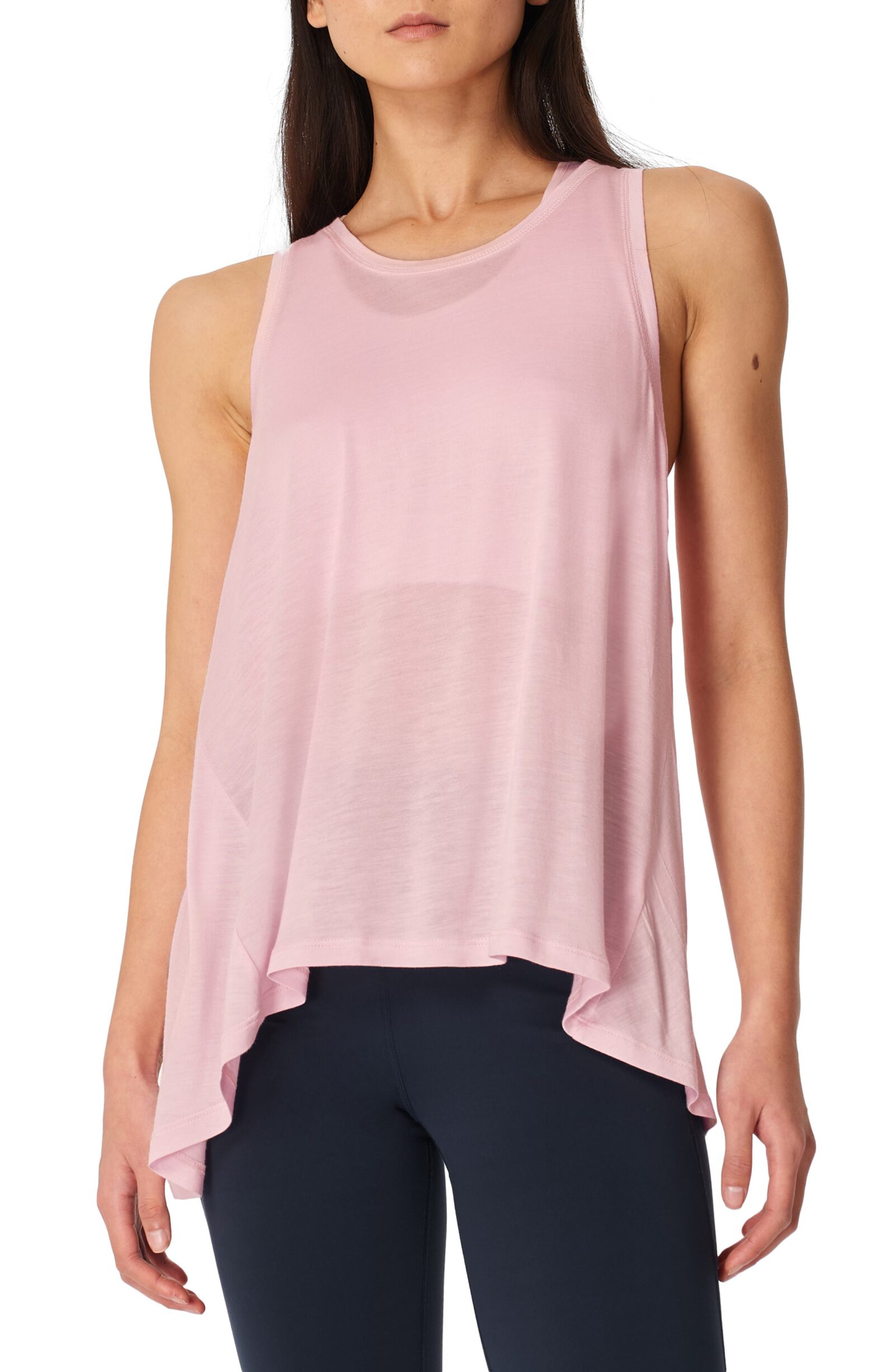 Sweaty Betty Easy Peazy Tank Top ($48)
Here's a tank top that will keep you stylish and comfortable all the time. Be it the relaxed fit or the blush pink hue of the top; there's nothing that you won't love about it.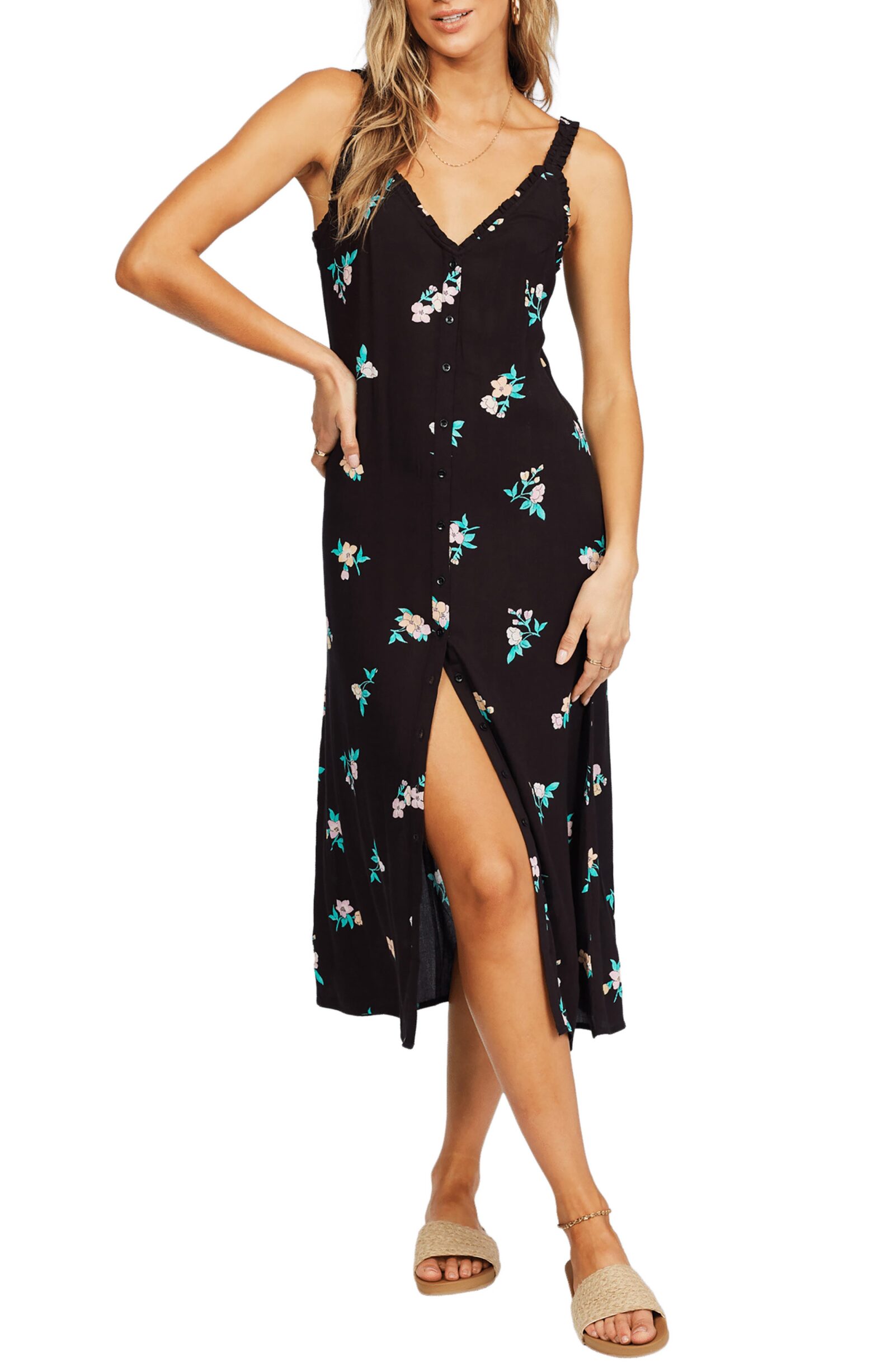 Billabong Sweet Edges Midi Dress ($65.95)
Take this gorgeous floral dress out for a spin and get ready for countless compliments sliding your way. The edgy look and side slit make this dress super sexy from every angle.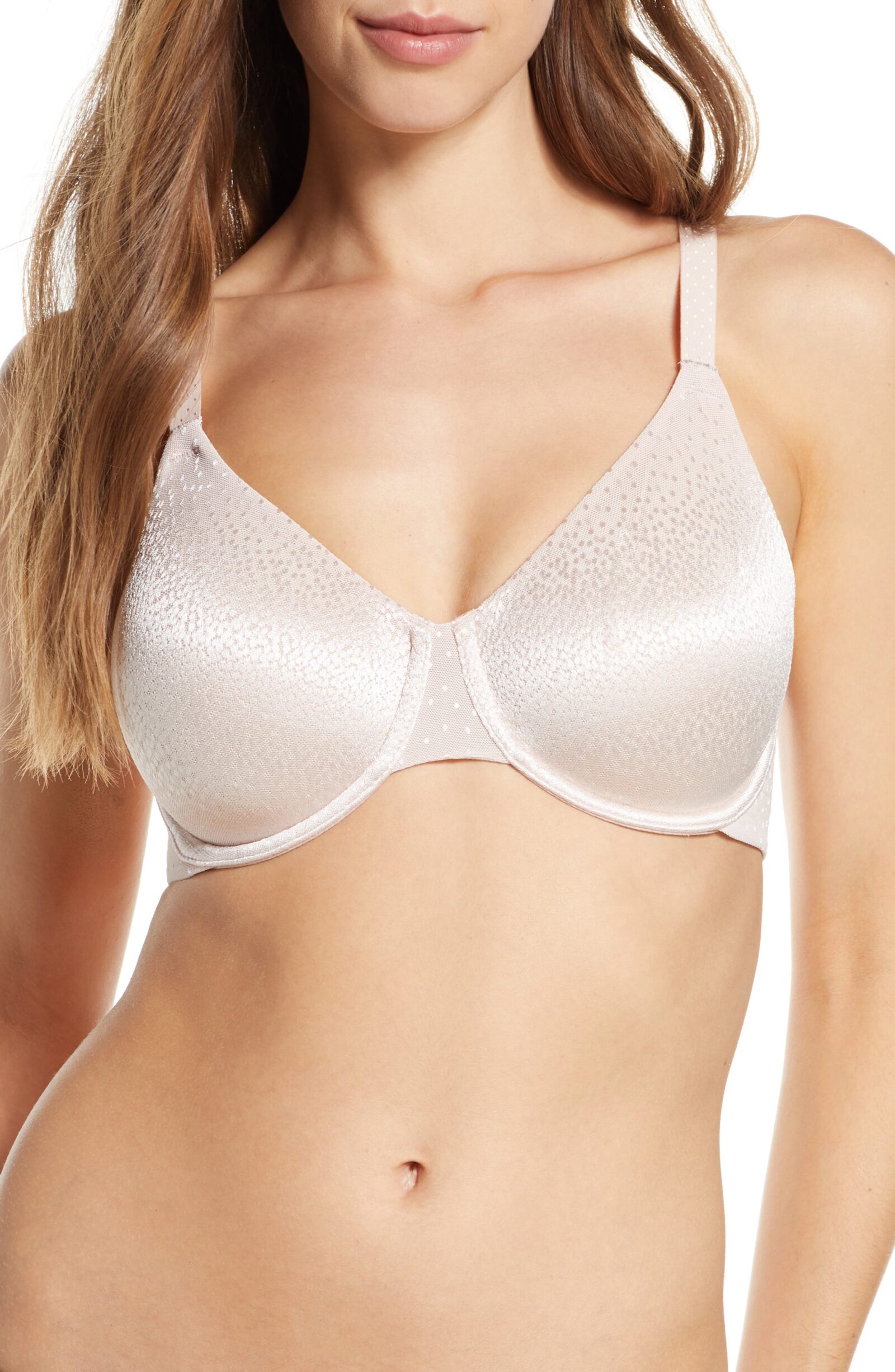 Wacoal Back Appeal Smoothing Underwire Bra ($68) $40.80
Can comfort and underwire bra go hand-in-hand? Well, this bra is proof that you can feel comfortable in an underwire bra too! The seamless look and supportive fit of the bra make it worth every penny!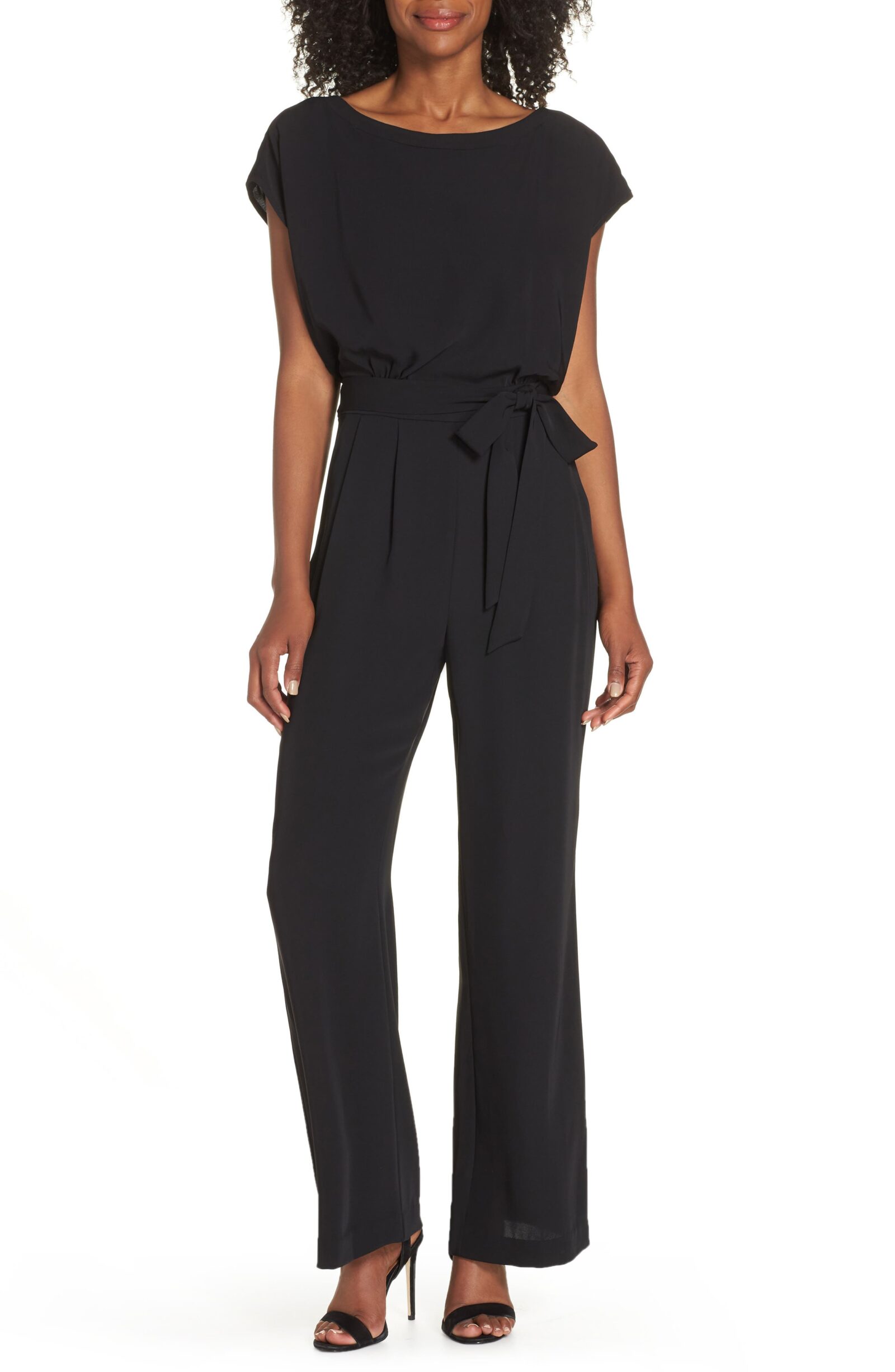 Eliza J Cap Sleeve Wide Leg Jumpsuit ($138) $82.80
You'd be lying if you don't feel like going a little 'cha-cha-cha' after seeing this jumpsuit. This groovy, retro-inspired jumpsuit is everything we all have been looking for.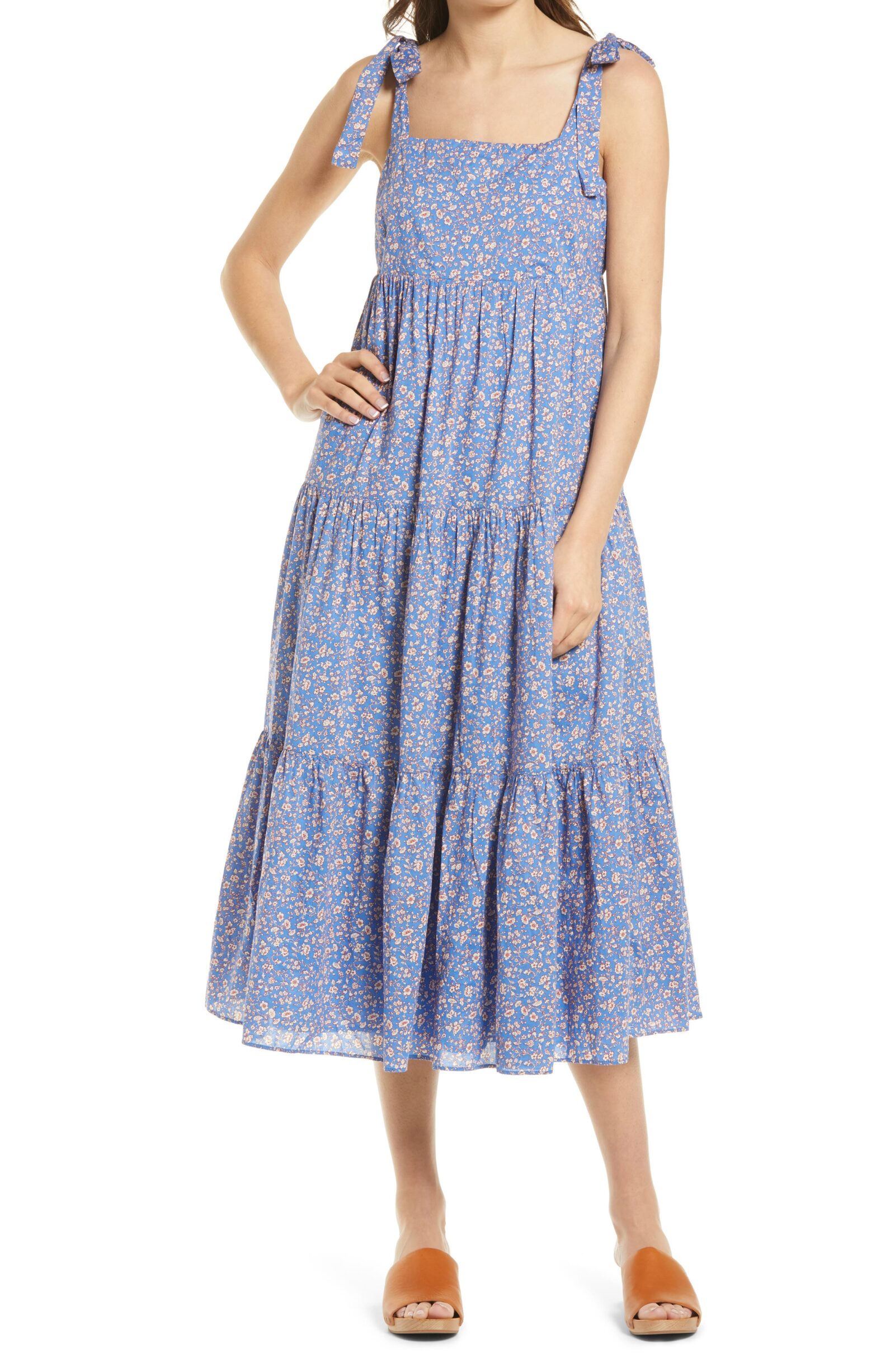 Madewell Tie Strap Tiered Midi Dress ($128) $99.99
This dress is the answer to all your effortless dressing. The flowy silhouette and floral print on the aqua blue-hued dress are so gorgeous that you'll be head-over-heels in love with it.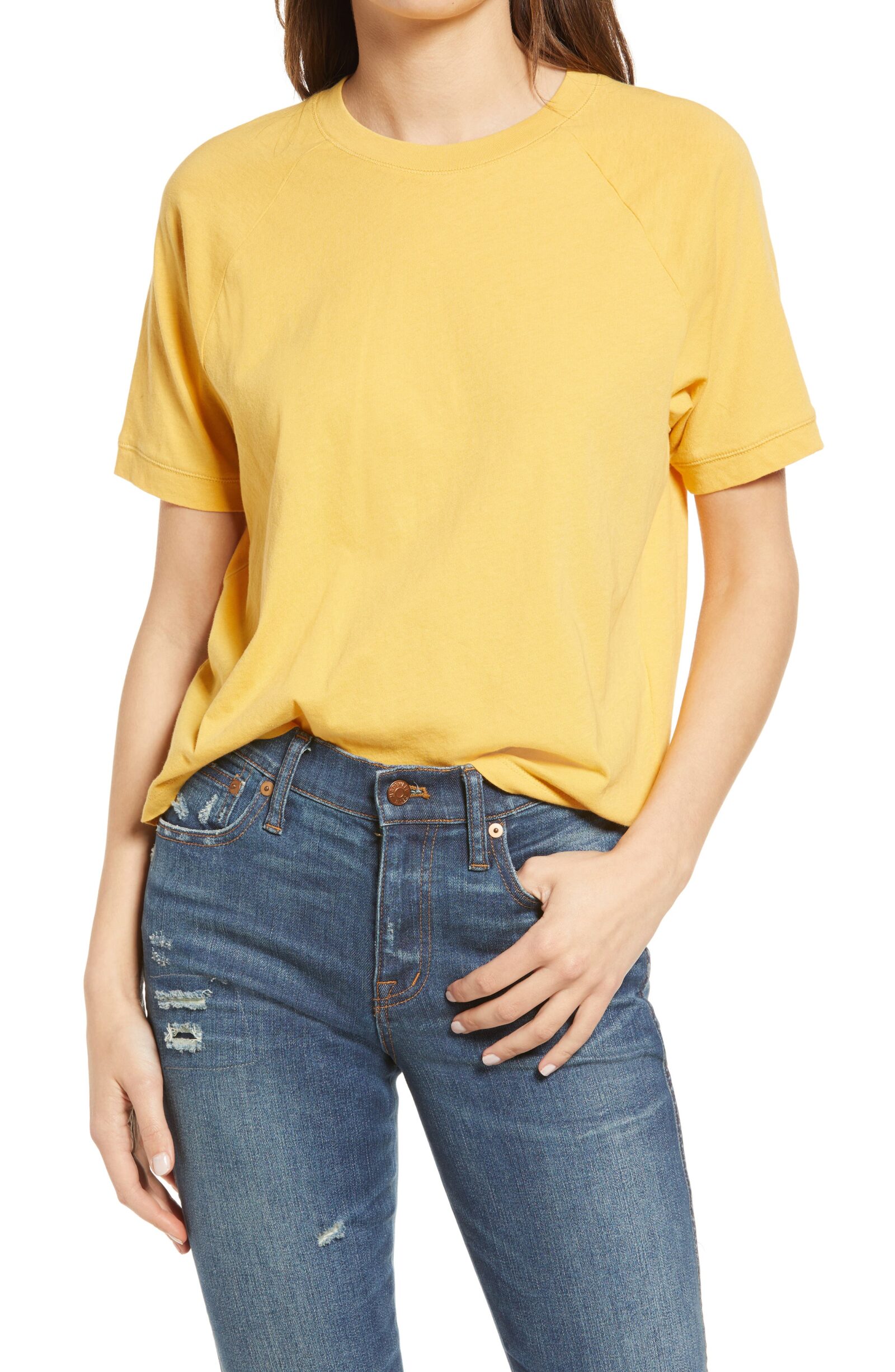 Madewell Softfade Cotton Raglan T-Shirt ($29.50) $19.99
Looking for a cool and casual outfit that you can always rely on? This yellow t-shirt is exactly what you need right now. The easy-going fit and soft fabric of the dress won't let you down.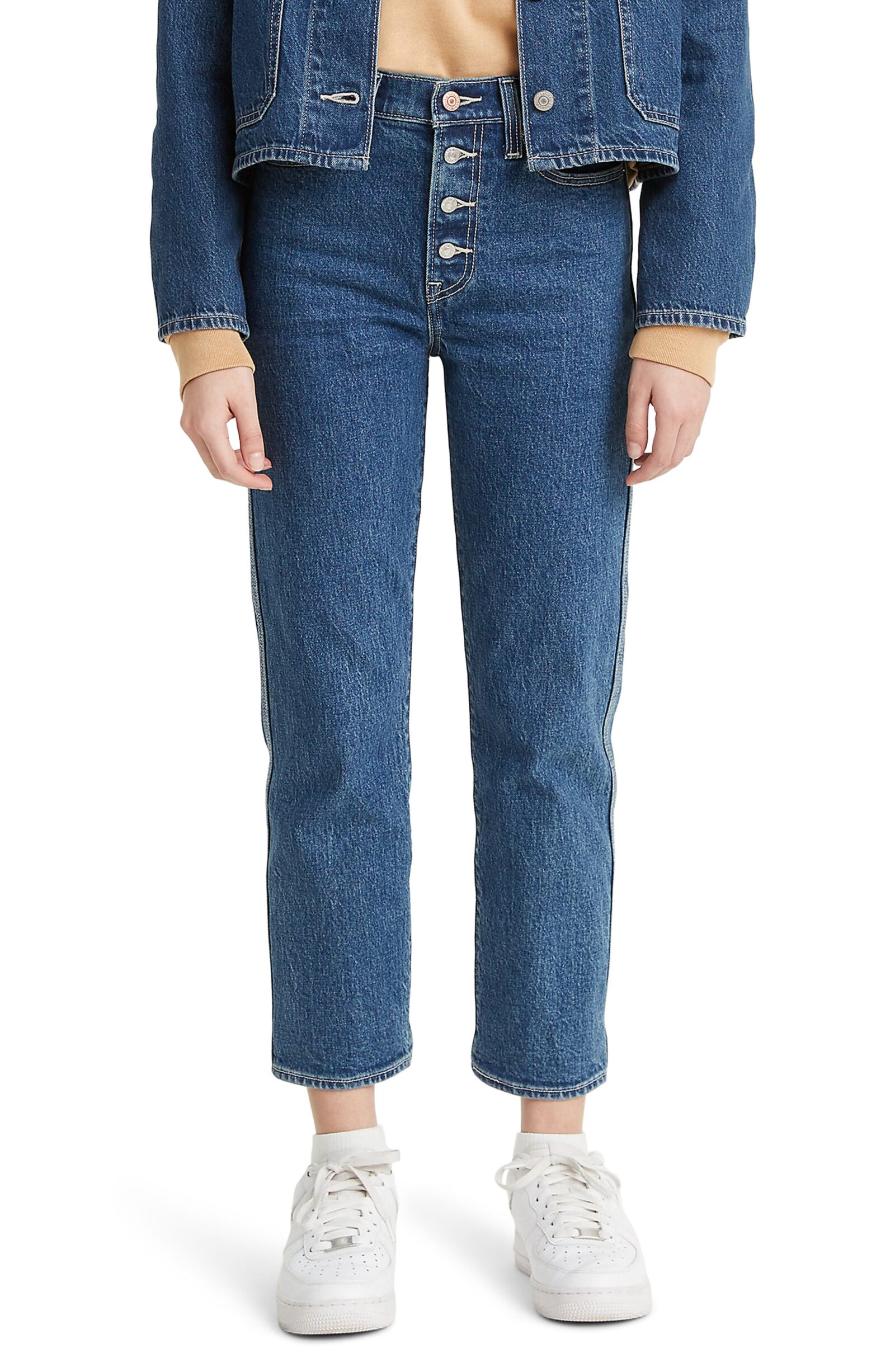 Levi's Wedgie High Waist Crop Straight Leg Jeans ($98) $39.97
Here's a new core staple that we are obsessing over. These jeans sit perfectly high-rise on the waist. The dark ocean blue color and straight-leg fit of the jeans is too stunning.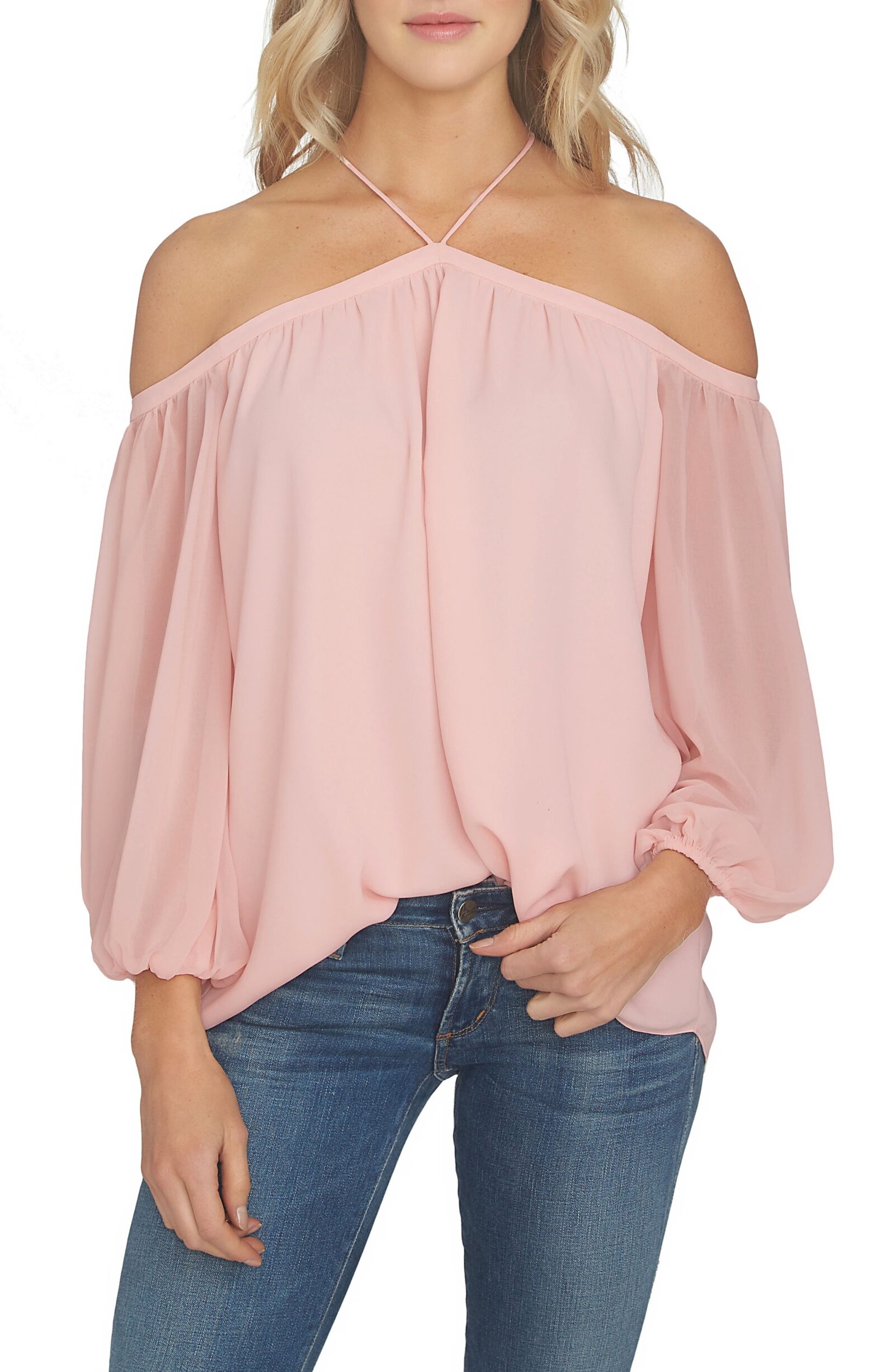 1.State Off the Shoulder Sheer Chiffon Blouse ($79) $47.40
Give your outfit a feminine twist and make yourself flaunt-worthy with this blush pink blouse. The off-shoulder design and relaxed fit of the blouse makes it universally flattering.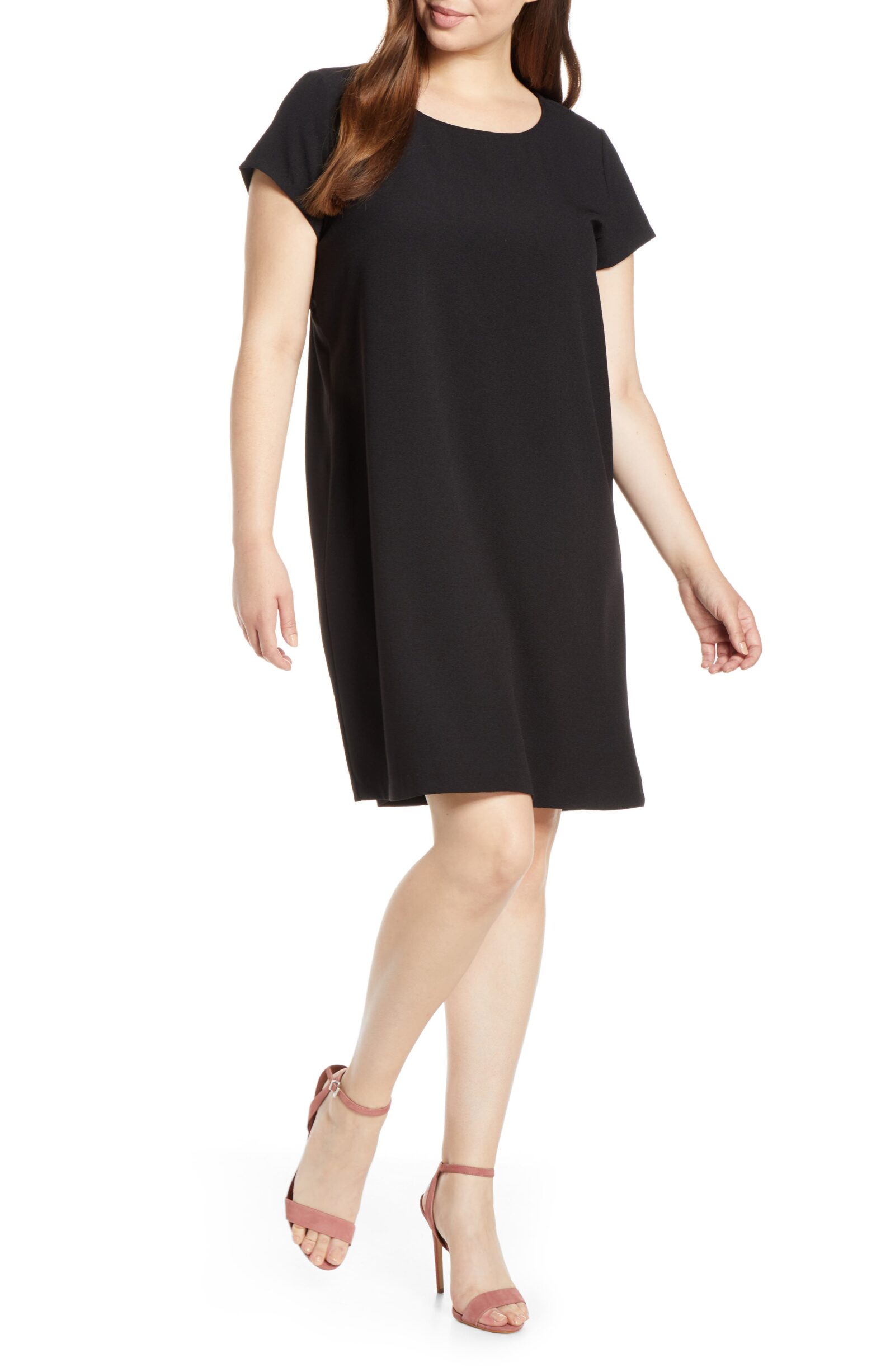 Chelsea28 Crepe Shift Dress ($89) $49.90
Be it for lounging around or for your rare weekend outings; this dress will work for both. The relaxed fit, deep black ink color and classy look of the dress will never leave the style circuit.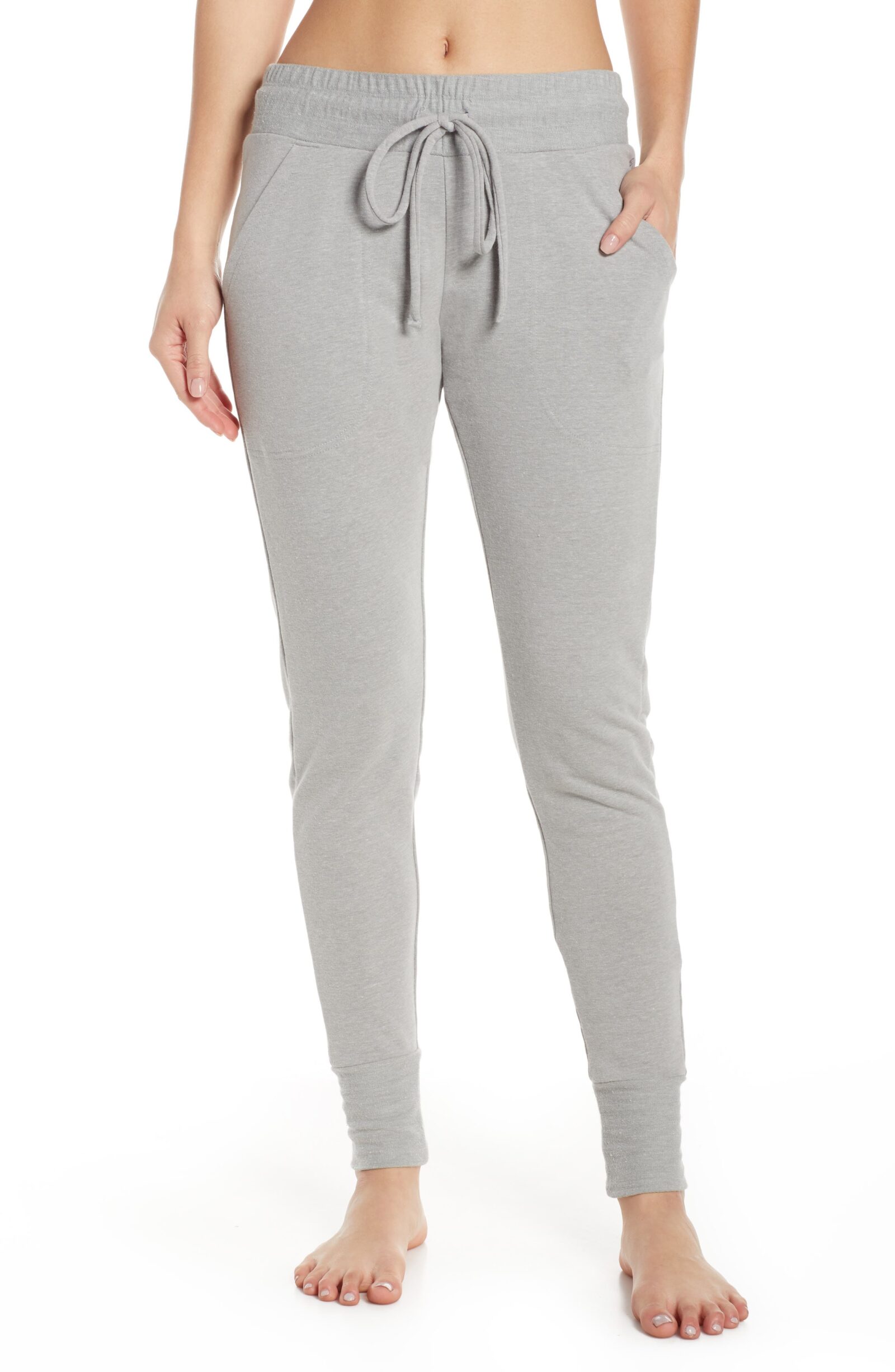 Free People FP Movement Sunny Skinny Sweatpants ($48) $26.97 – $28.80
Toss and replace your old jeans with these skinny sweatpants because comfort with style is the new trend that's taking over the fashion world.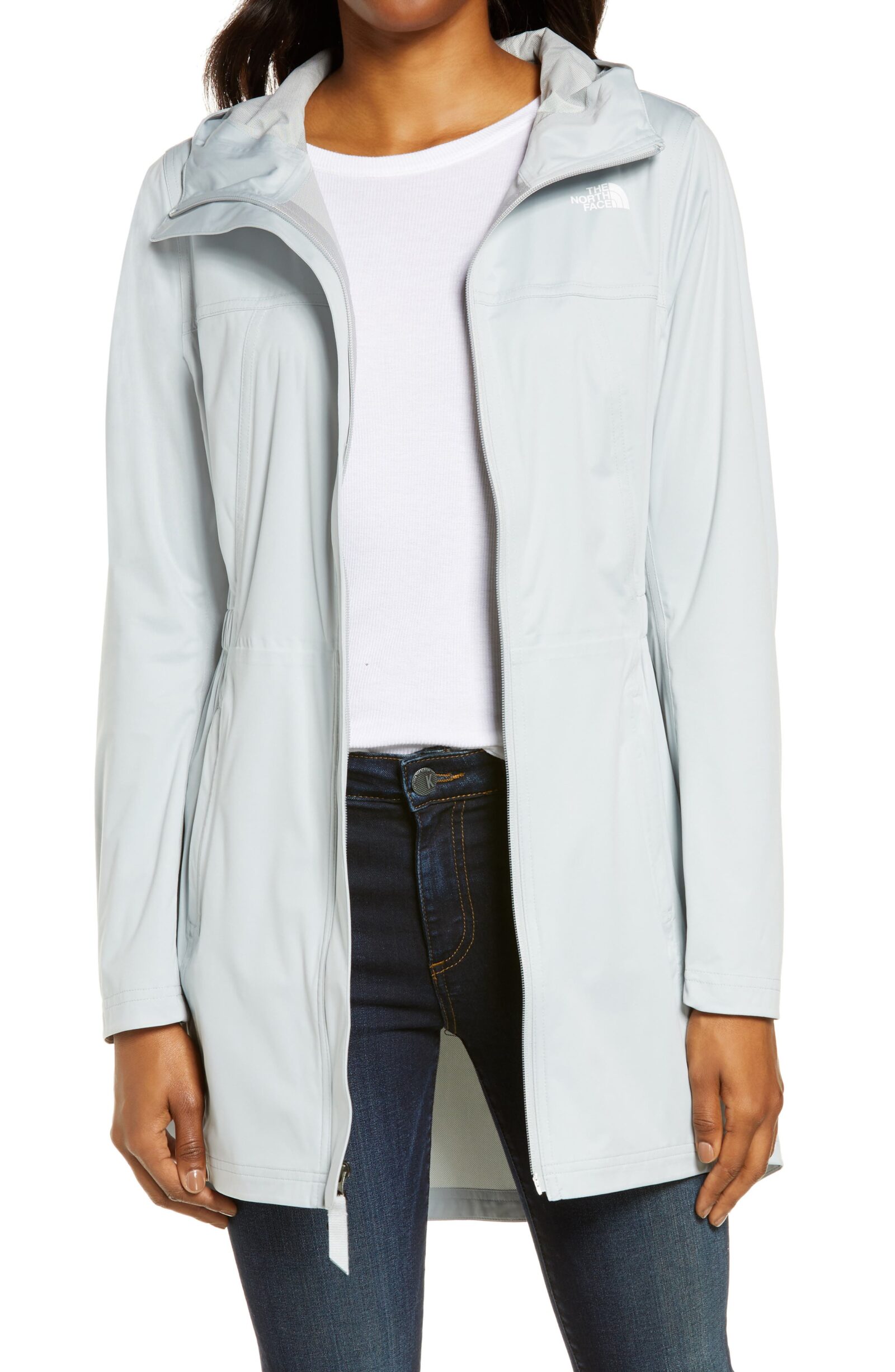 The North Face Allproof Stretch Parka ($160) $96
The powder blue color, lightweight, and weatherproof fabric of the parka makes it a utilitarian pick that we all have been looking for.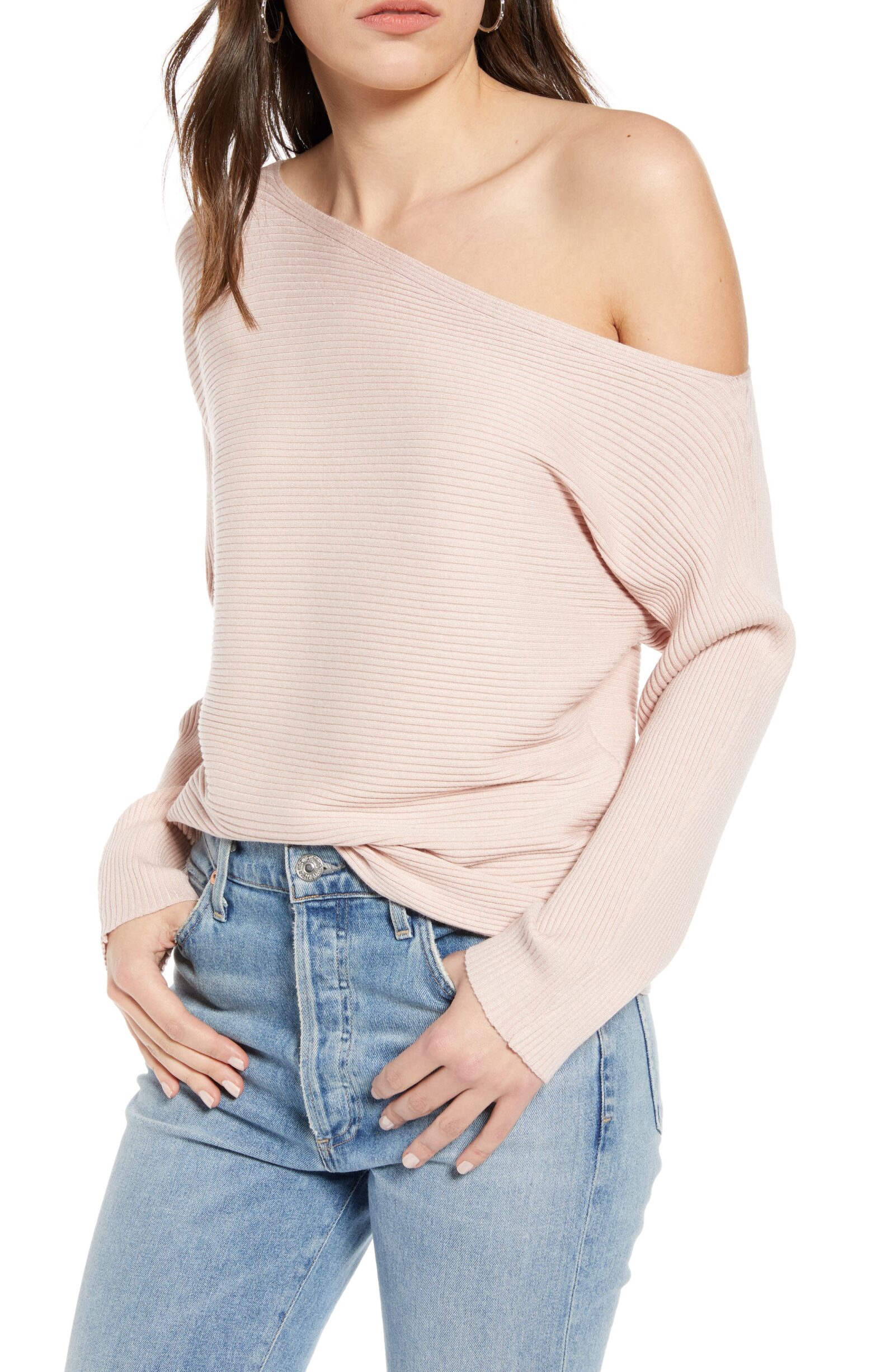 Treasure & Bond One-Shoulder Pullover ($69) $28.97-$49.90
Are you on a quest for something adorable and feminine? This pullover will tick all your fashion needs. Be it the blush pink color or one-shoulder silhouette; this pullover is just perfect.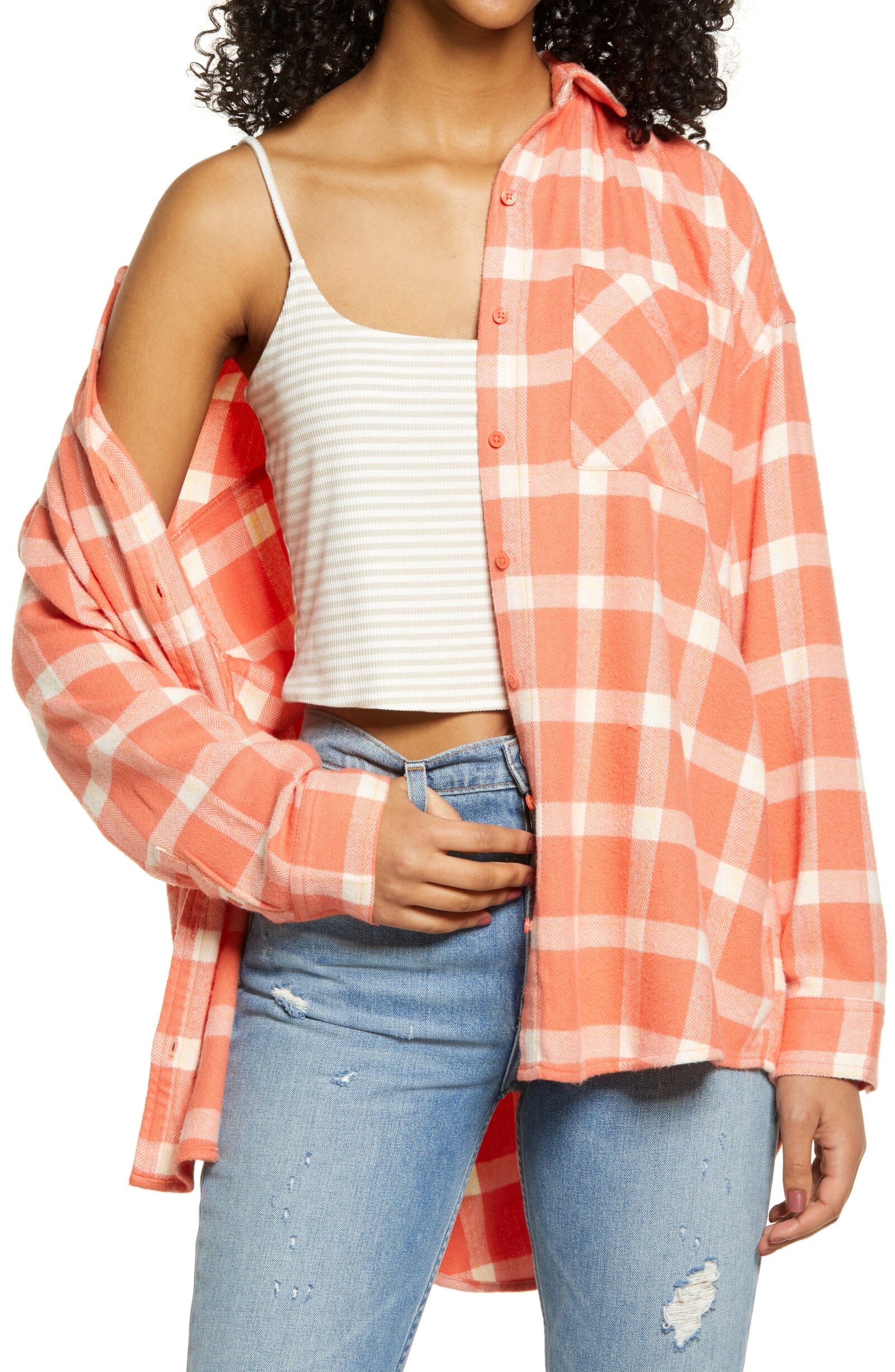 BP. Boyfriend Plaid Button-Up Shirt ($49) $20.97
If there's one clothing item that'll never leave the fashion world, this would be it. Here's a plaid button-up shirt that will take you through different seasons in full-blown style.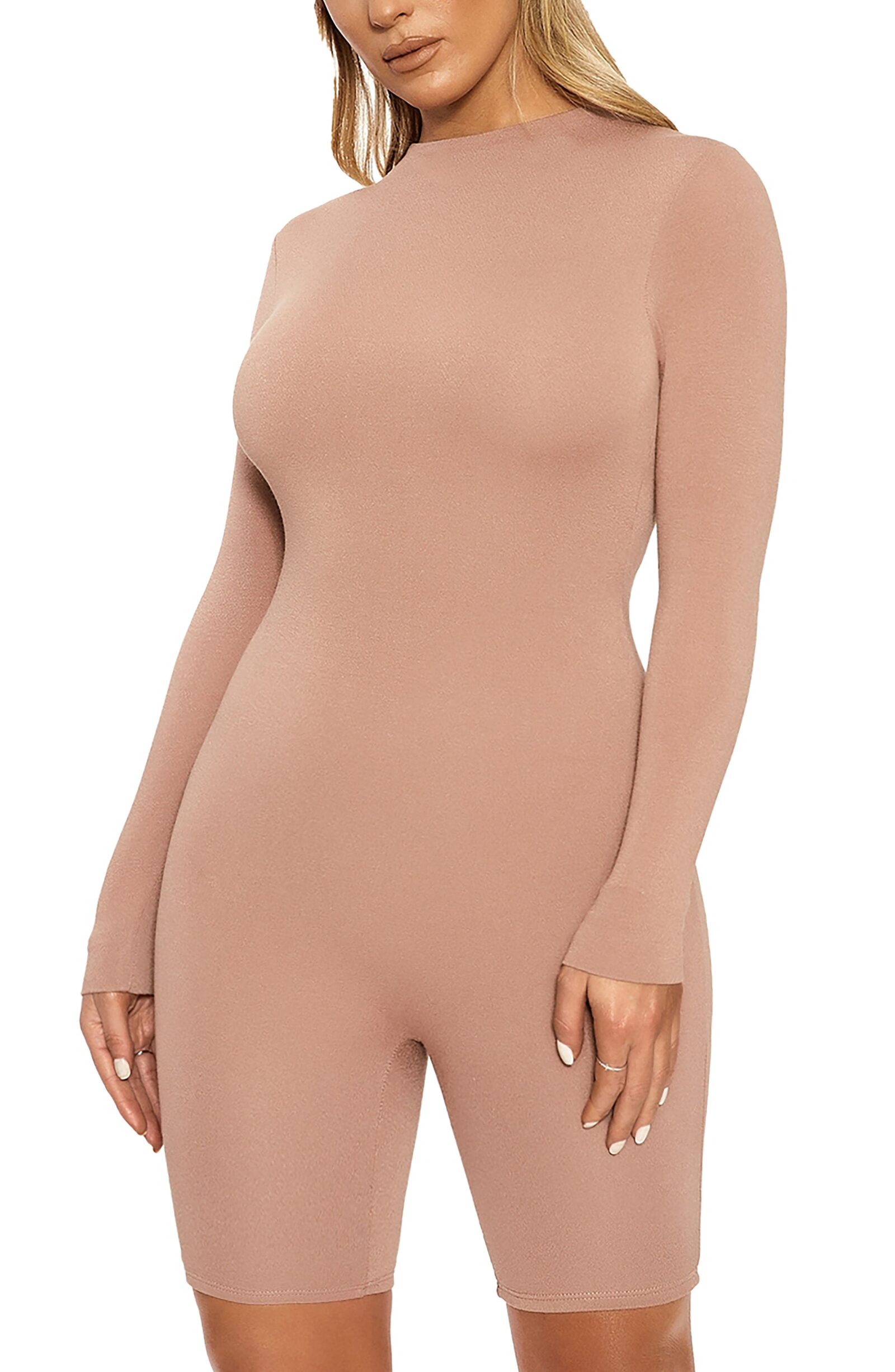 Naked Wardrobe The NW All Body Long Sleeve Romper ($54) $29.70
Onesies and rompers are the new trending clothing items of the fashion world that everyone is slaying these days. So, here's a body-accentuating romper for you, adorned in a neutral hue.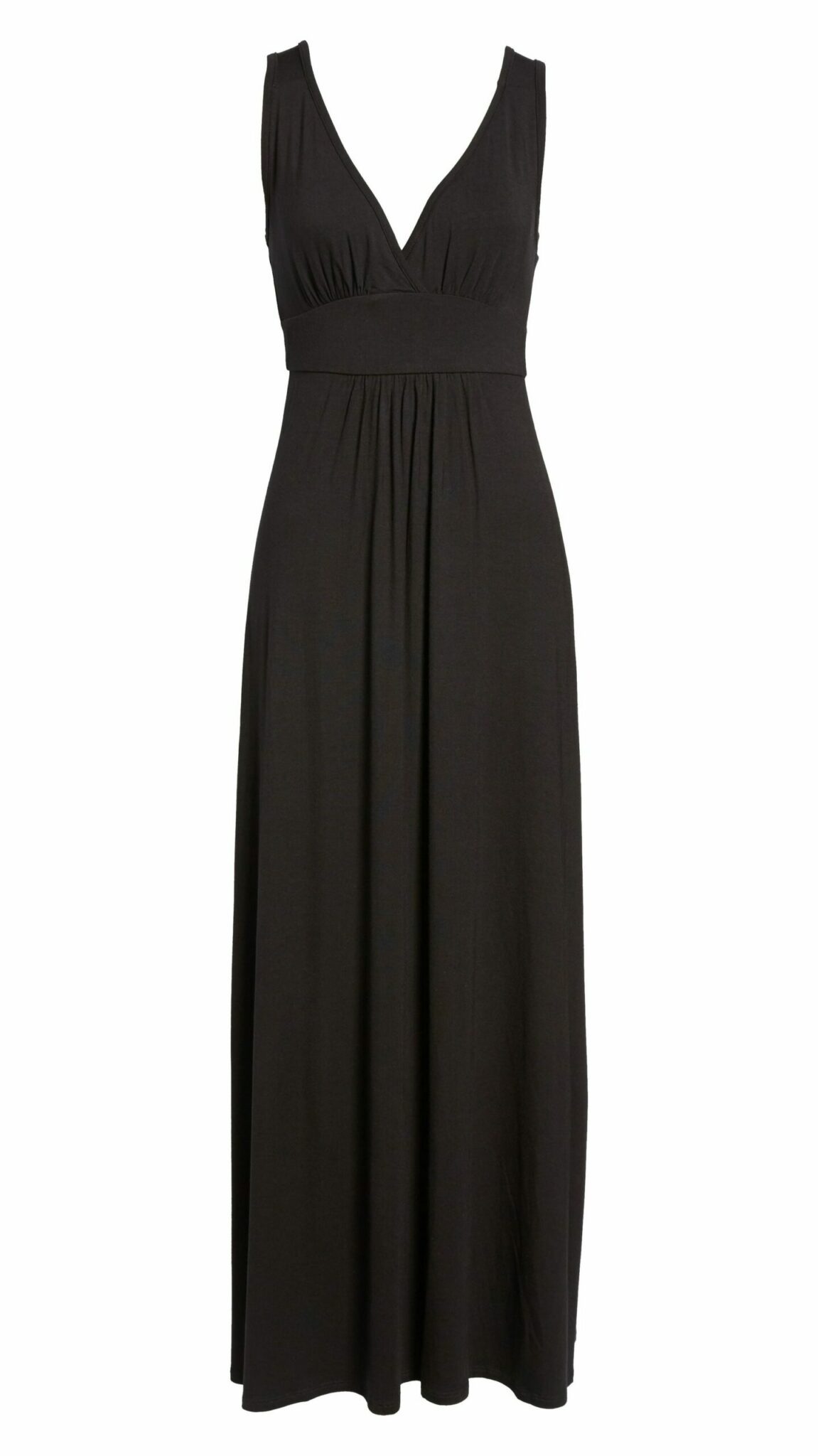 Loveappella V-Neck Jersey Maxi Dress ($68) $47.60
Time to take your wardrobe to the next level of chic with this maxi dress. The clinched waist and deep V-neck of the dress will accentuate your look in the easiest way.
Up Next: 15 versatile tops from Nordstrom we're in love with