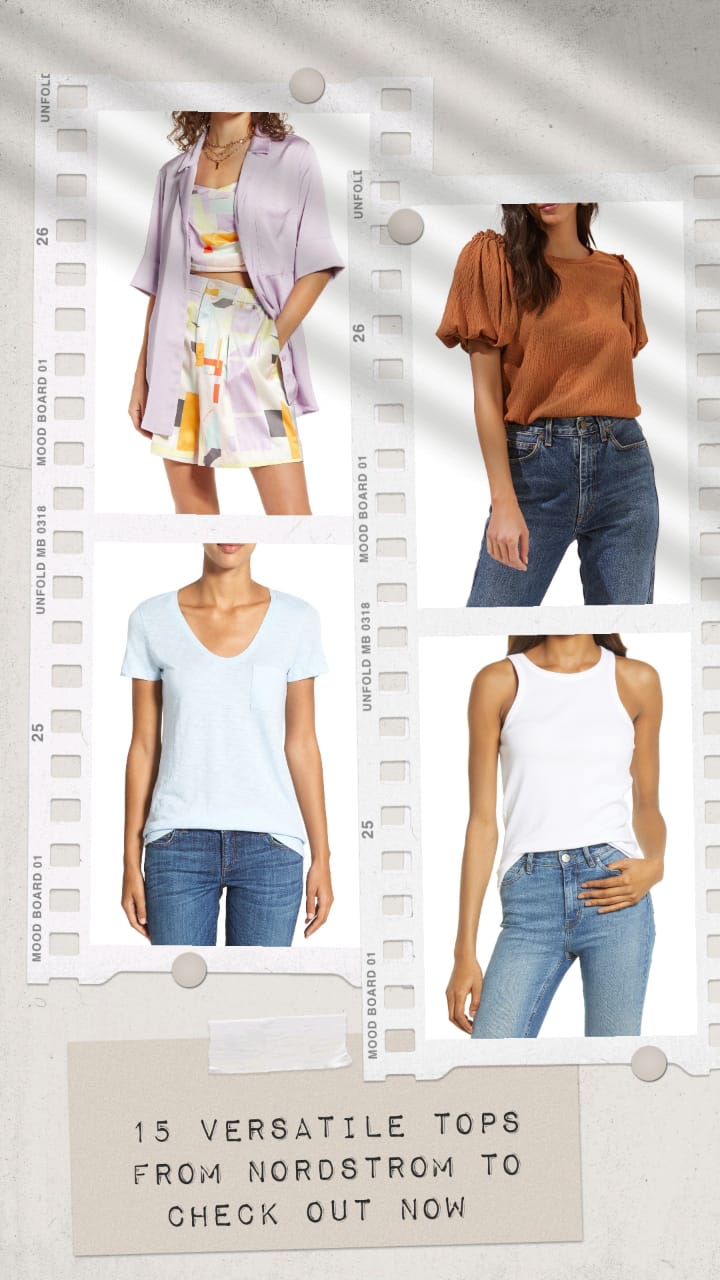 For almost a year, we shoved our ritzy-glitzy outfits to the deepest depths of our closet. Now that we are stepping into the new normal, it's pretty tricky to start all over again. So, if you're someone who doesn't know where to begin, we relate with your struggle, but we have the answer to that as well, and that's a cute spring/summer top. Yes, you heard that right; wear adorable tops on your way back to the fashion league. Wondering where to find the trendiest tops? We got that covered as well! After extensive research, we picked the 15 cutest Nordstrom women's tops that are ultra-chic and versatile.
Now no more rummaging through your wardrobe every morning for a cute outfit because these tops will make your life easier and dressing fun. From elegant work-appropriate tops to cutesy tank tops, you'll find a plethora of going-out tops that are undoubtedly swoon-worthy. Keep reading to give your wardrobe the much-needed boost of style.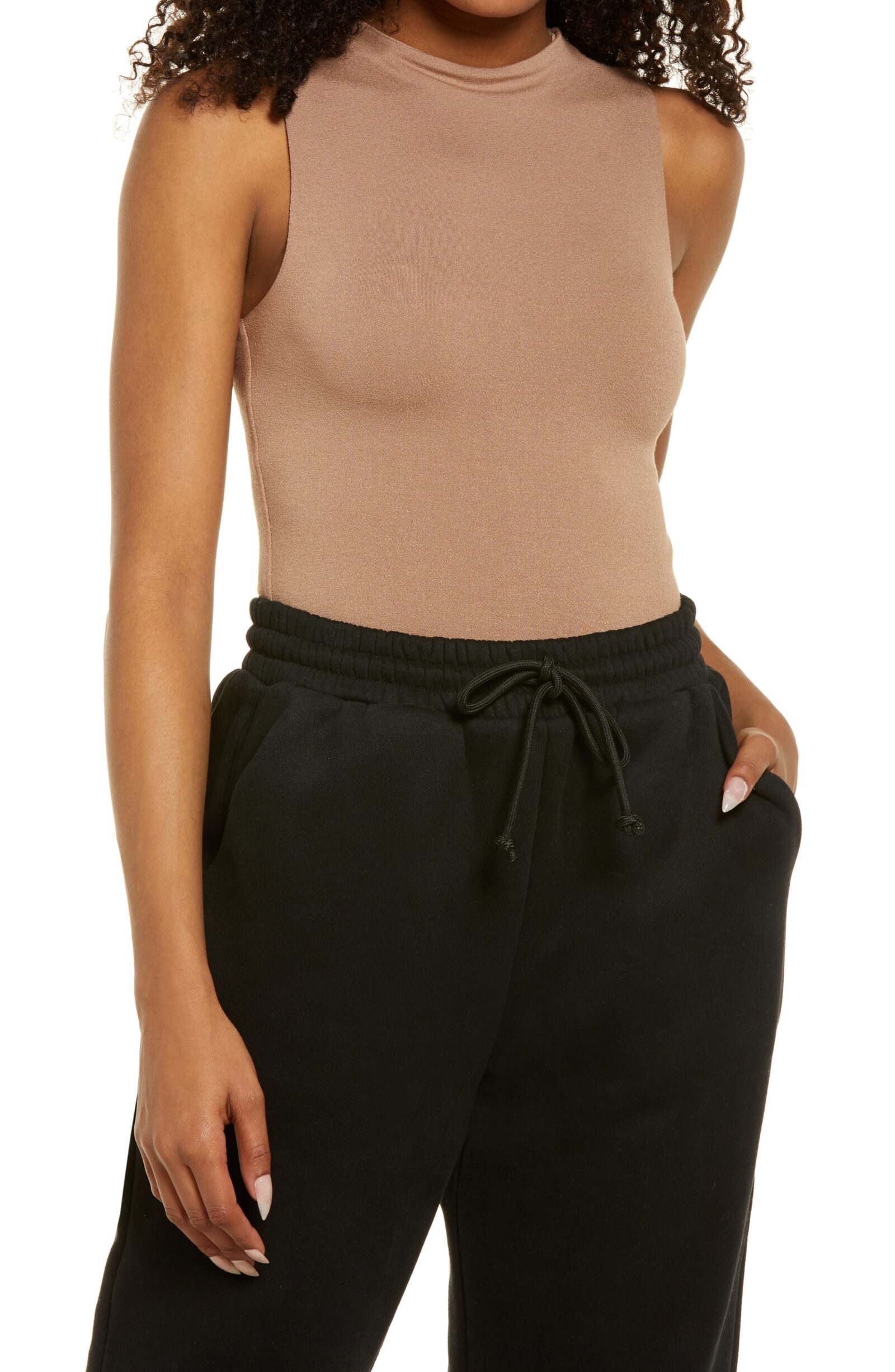 Naked Wardrobe Jersey Sleeveless Bodysuit ($40)
A bodysuit that looks great worn solo or as a foundation piece under other outerwear. It's cut from stretchy fabric and dipped in beige color for a timelessly chic look.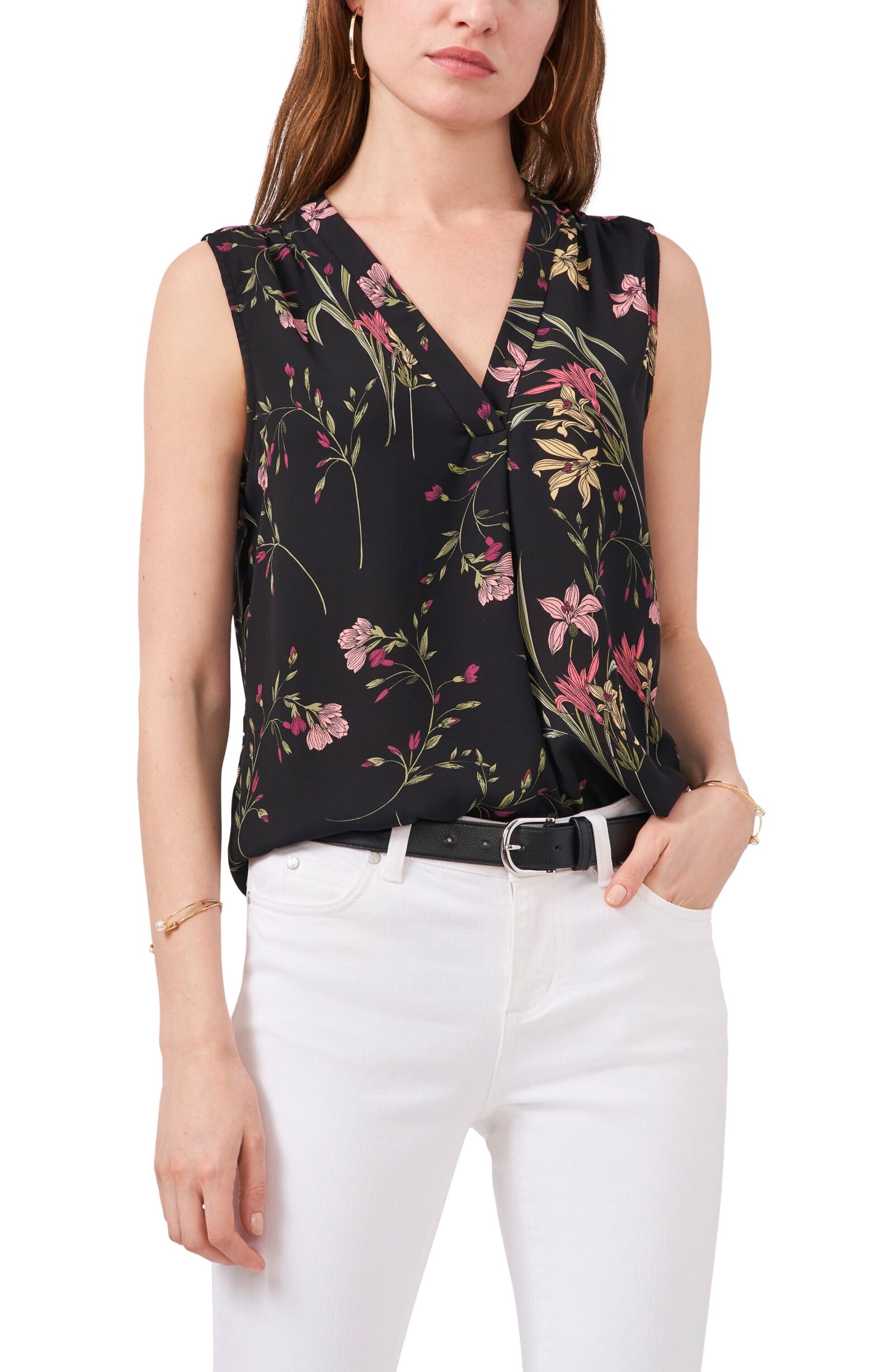 Vince Camuto Floral Soirée Sleeveless Top ($59) $35.40
This top has so many feminine details, the floral print, easy-going fit, or the sophisticated V-neck. You can wear it tucked-in or over a pair of well-tailored pants.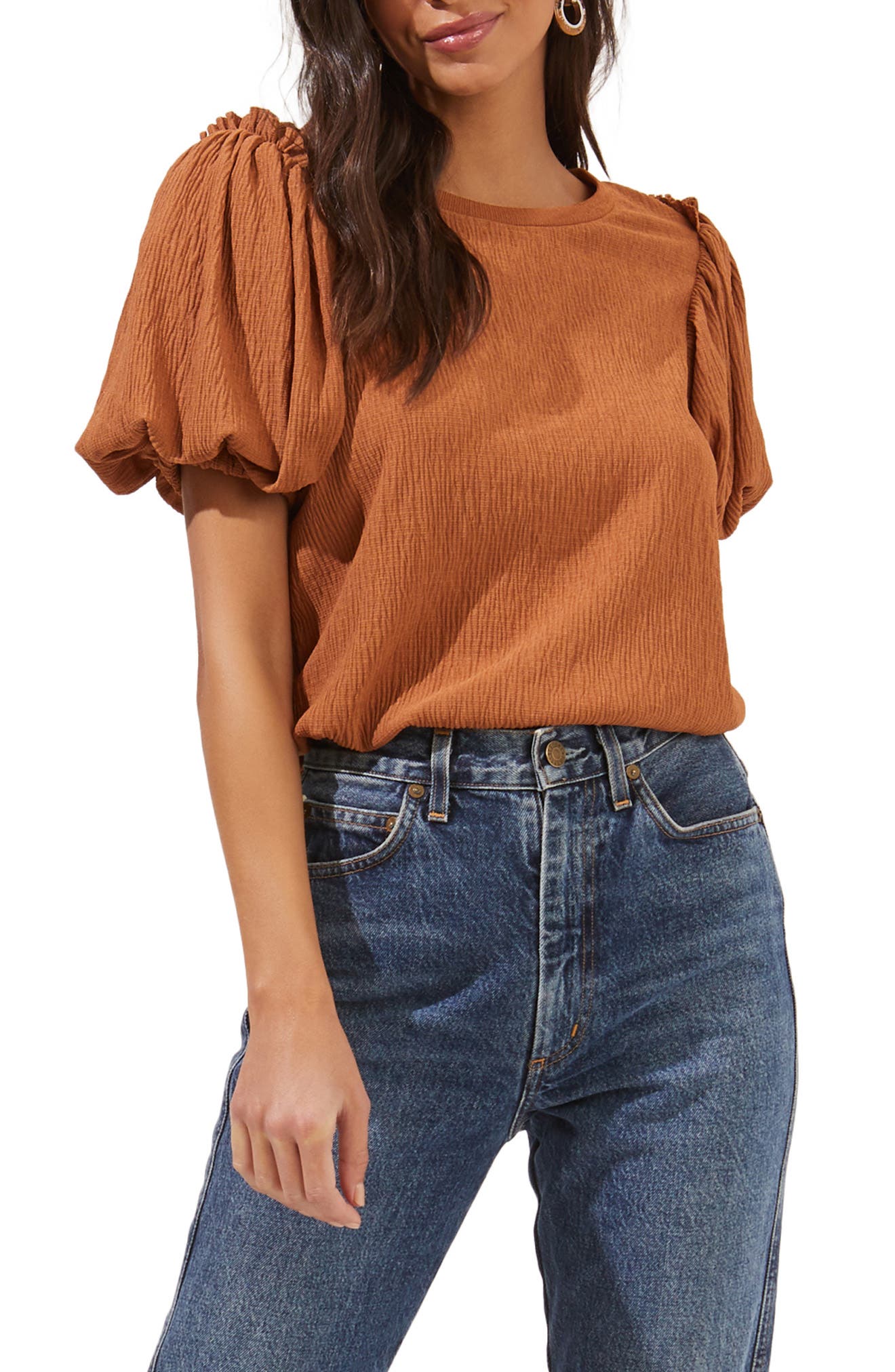 ASTR The Label Bubble Sleeve Crop Top ($56)
Give your wardrobe the much-needed boost of cuteness with this crop-top featuring bubble sleeves. The rustic brick shade and cropped design of the top will suit every mood, vibe, and outfit.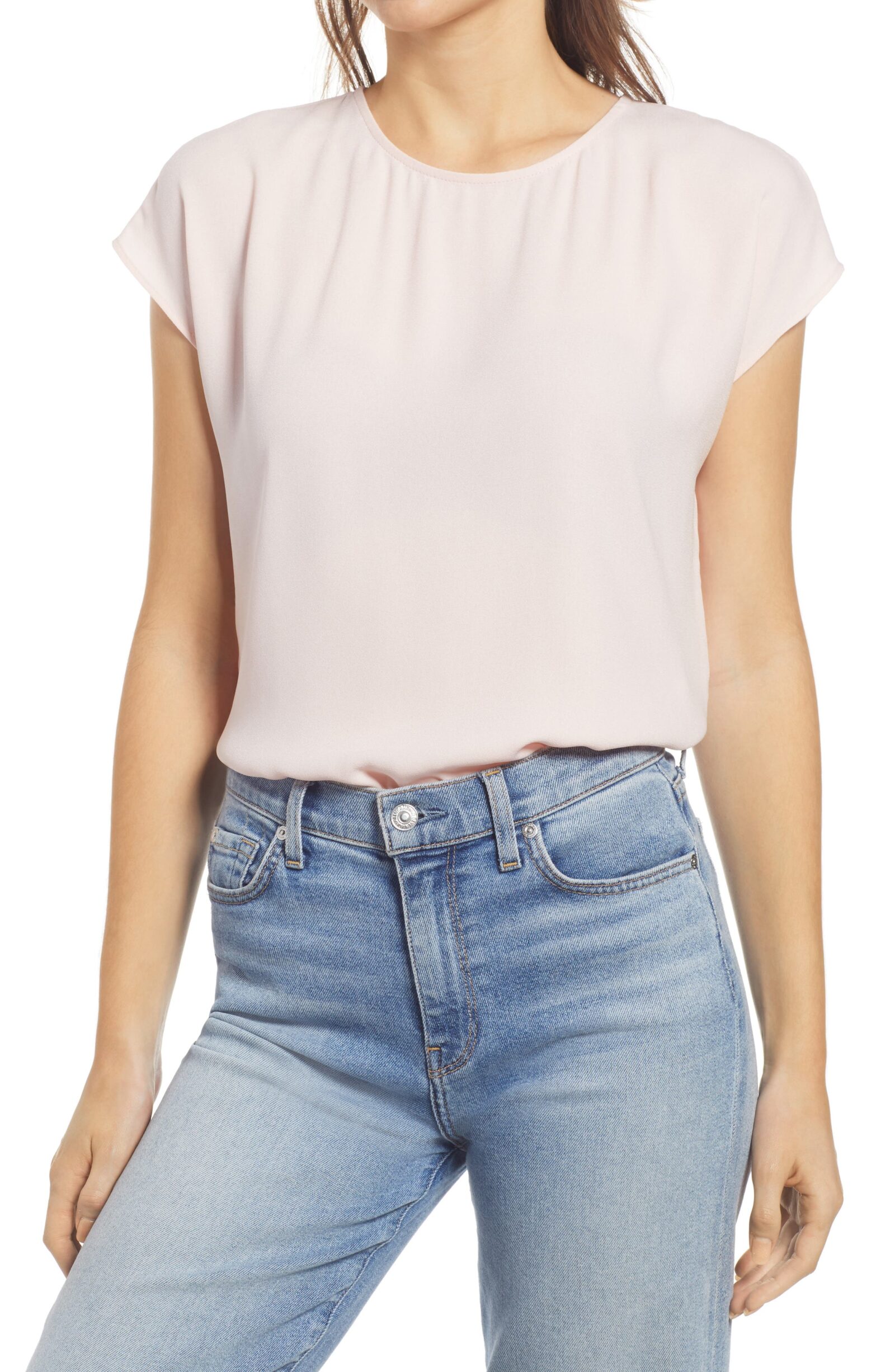 Halogen Cap Sleeve Blouse ($49)
Can't find the perfect blouse for your workplace? Well, this top this everything that you have been looking for. The sophisticated design and simplicity of the top will work for the office as well as casual outings.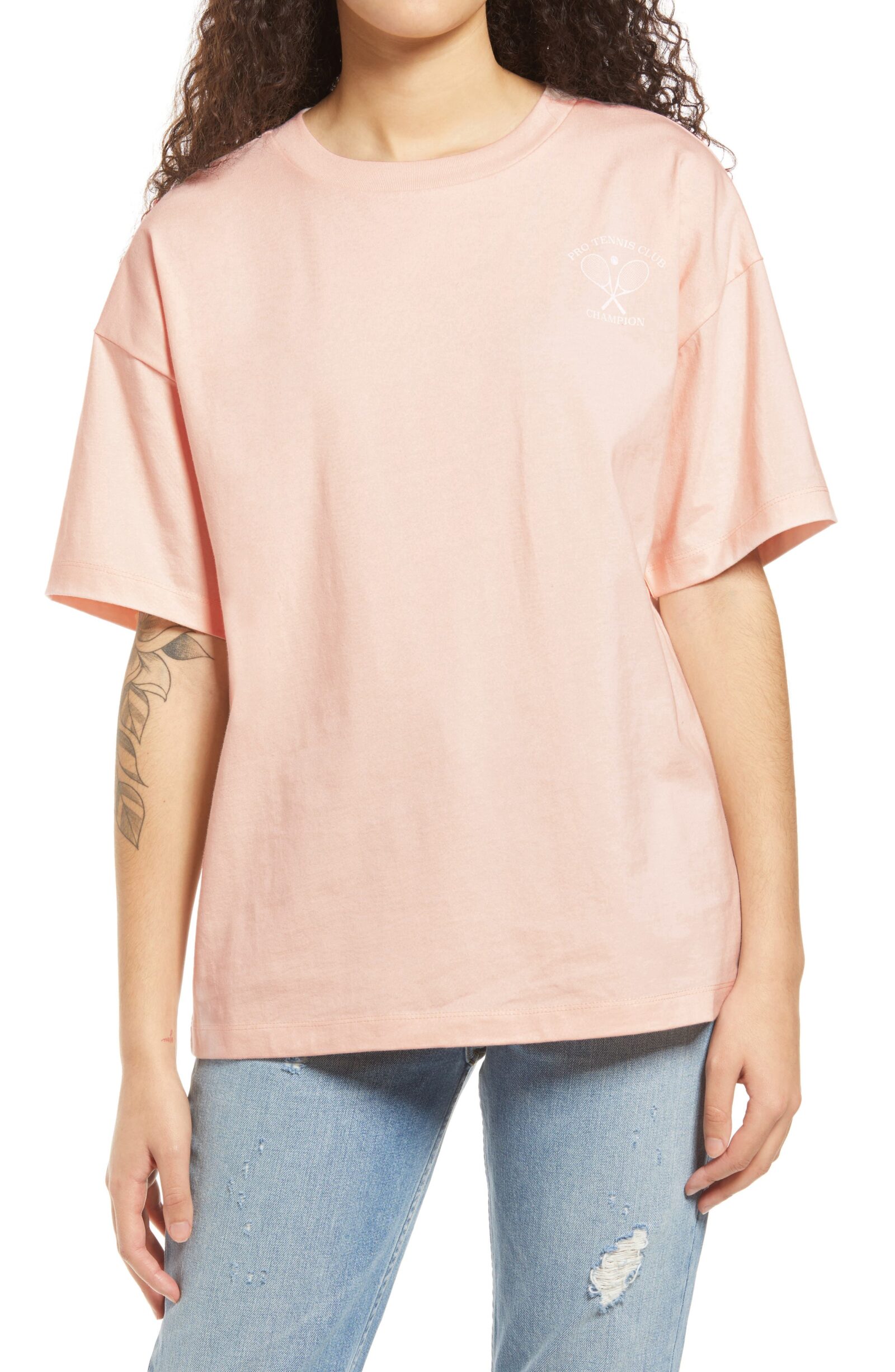 BP. Knit Oversize Tee ($29) $13.05
Add a cool and laid-back twist to your outfit by wearing this oversized t-shirt that has stunning written all over it. Its millennial pink color and dropped shoulders will enhance your look.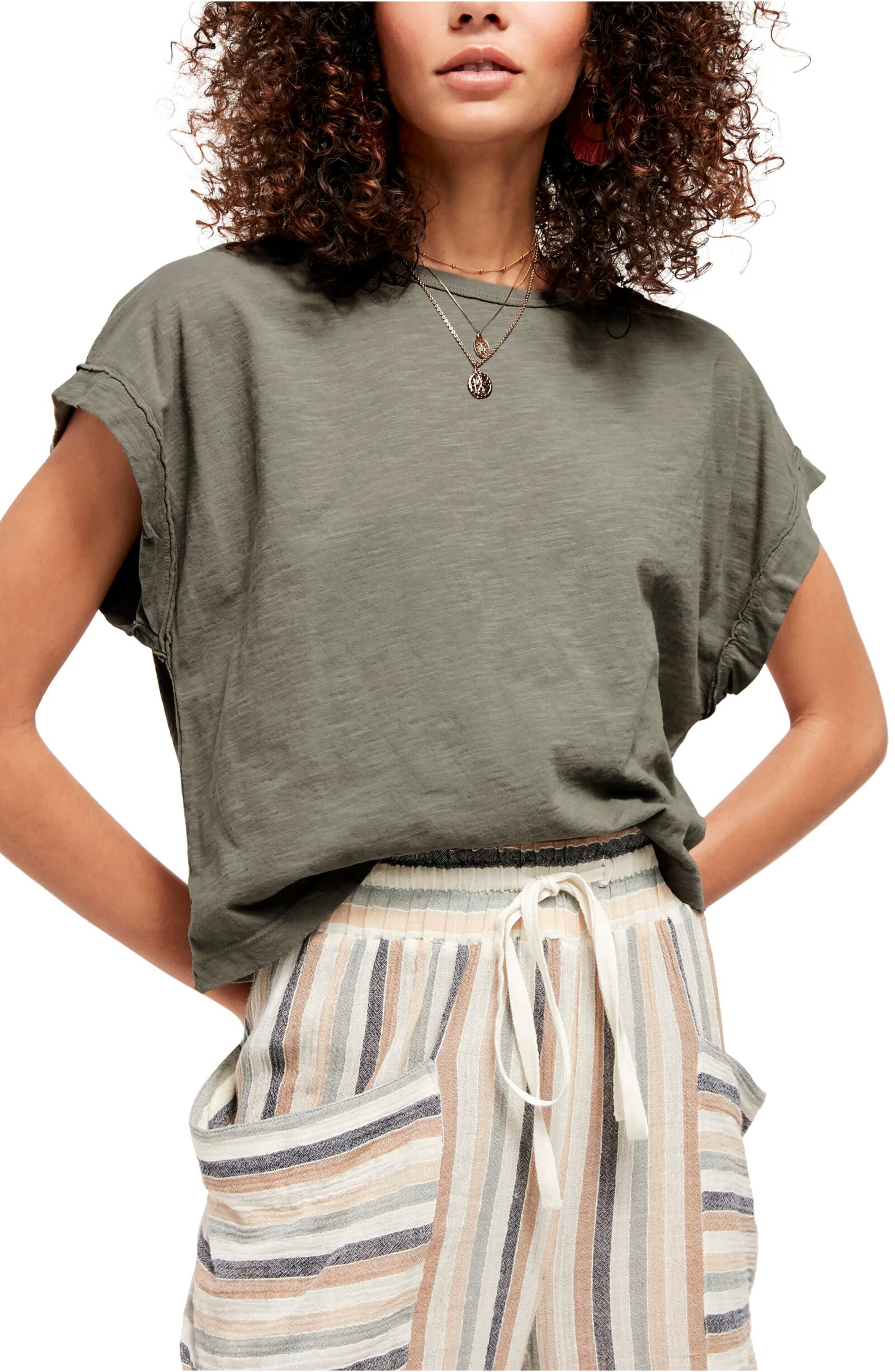 Free People You Rock T-Shirt ($38)
This classy t-shirt is easier to style than you think, thanks to its ash-grey hue and slouchy fit. Not only this, its crewneck and easy fit makes it perfect for layering.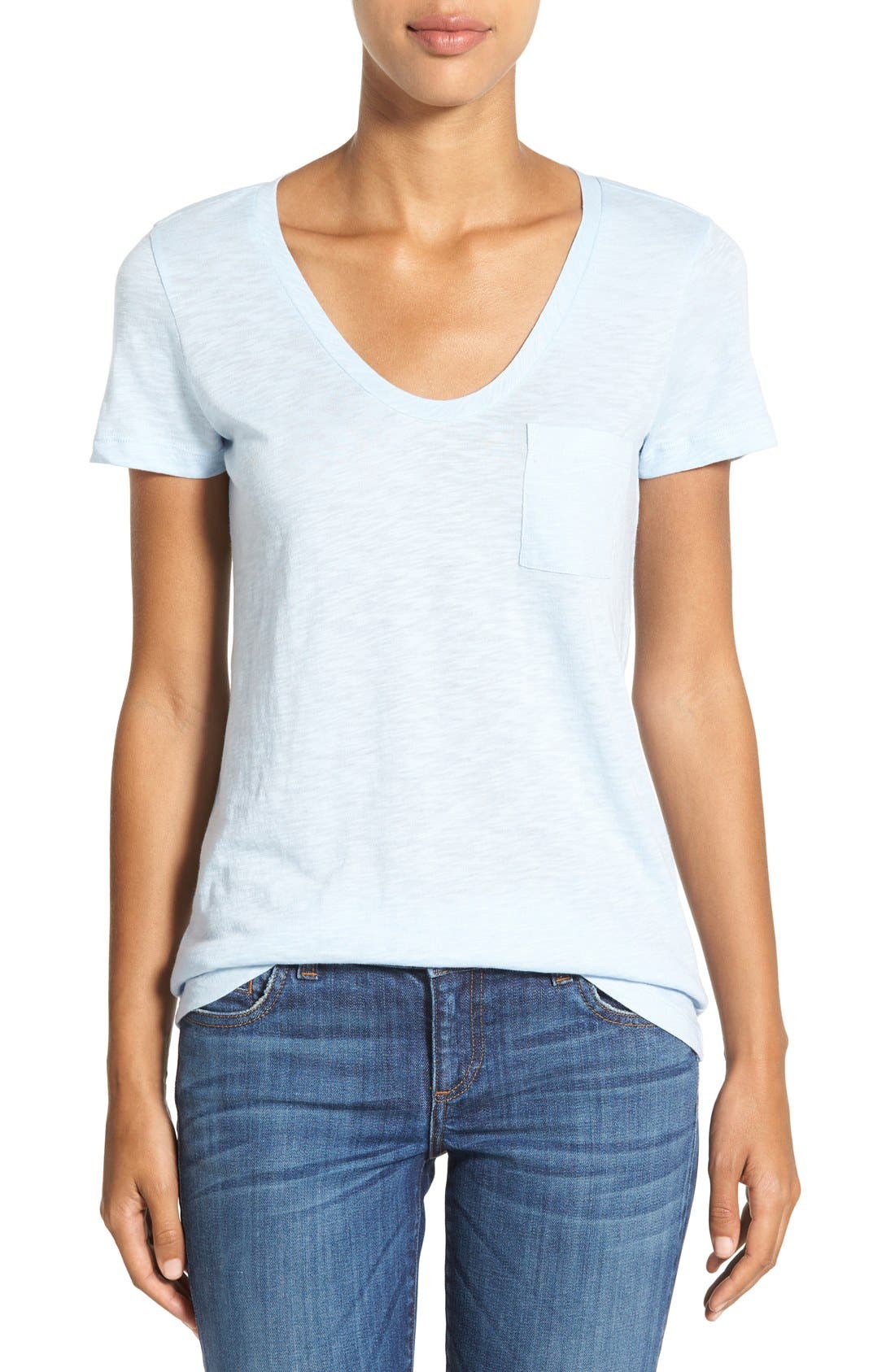 Caslon Rounded V-Neck T-Shirt ($19) 
If you prefer your t-shirt to be timeless, then pick this number. The ice blue color and soft cotton fabric of the tee are worth your attention.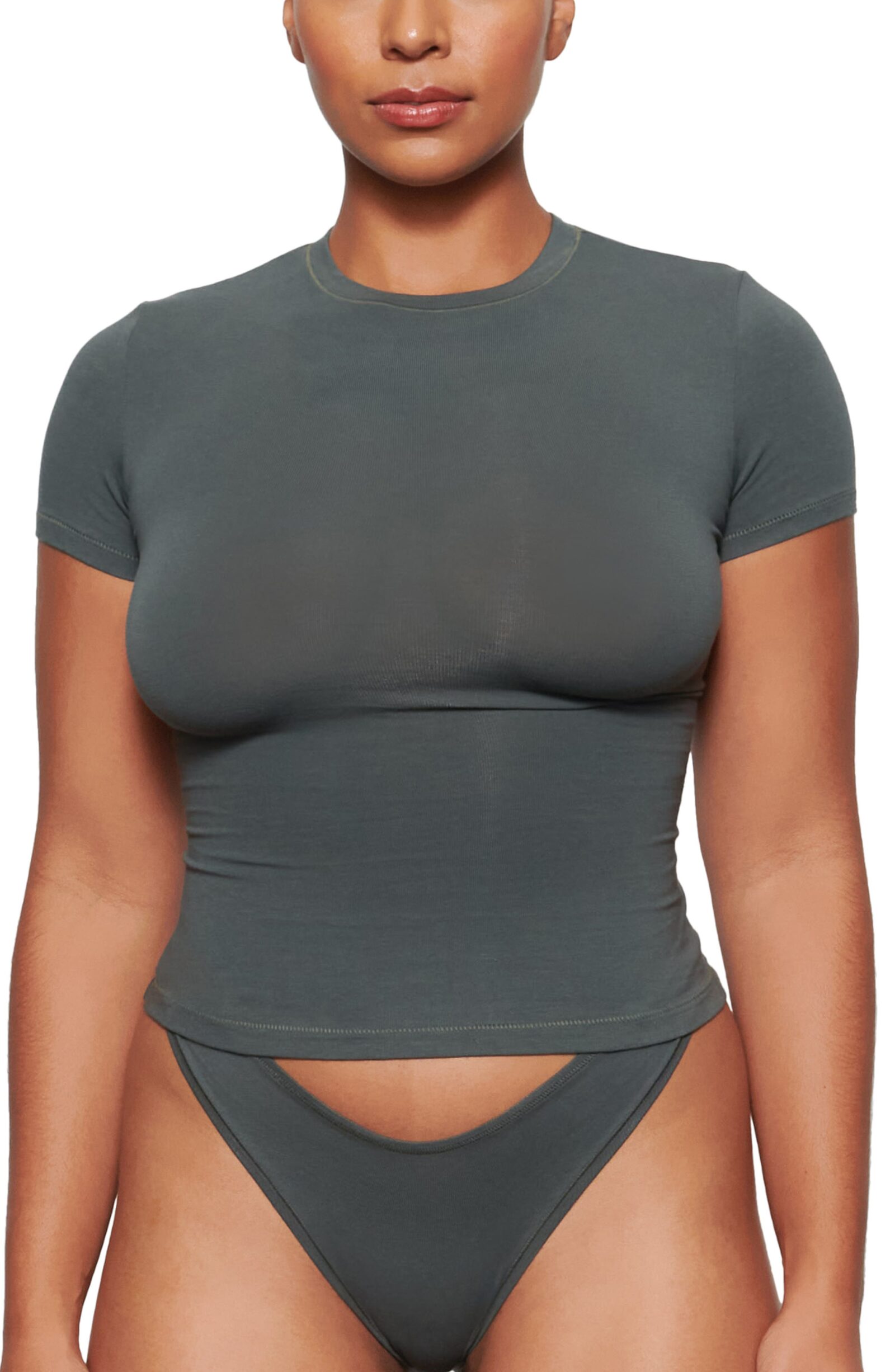 Skims Stretch Cotton Tee ($48)
Skim's grey cotton tee will offer endless styling options without any doubt. The stretchy cotton material of the tee makes it a stellar pick.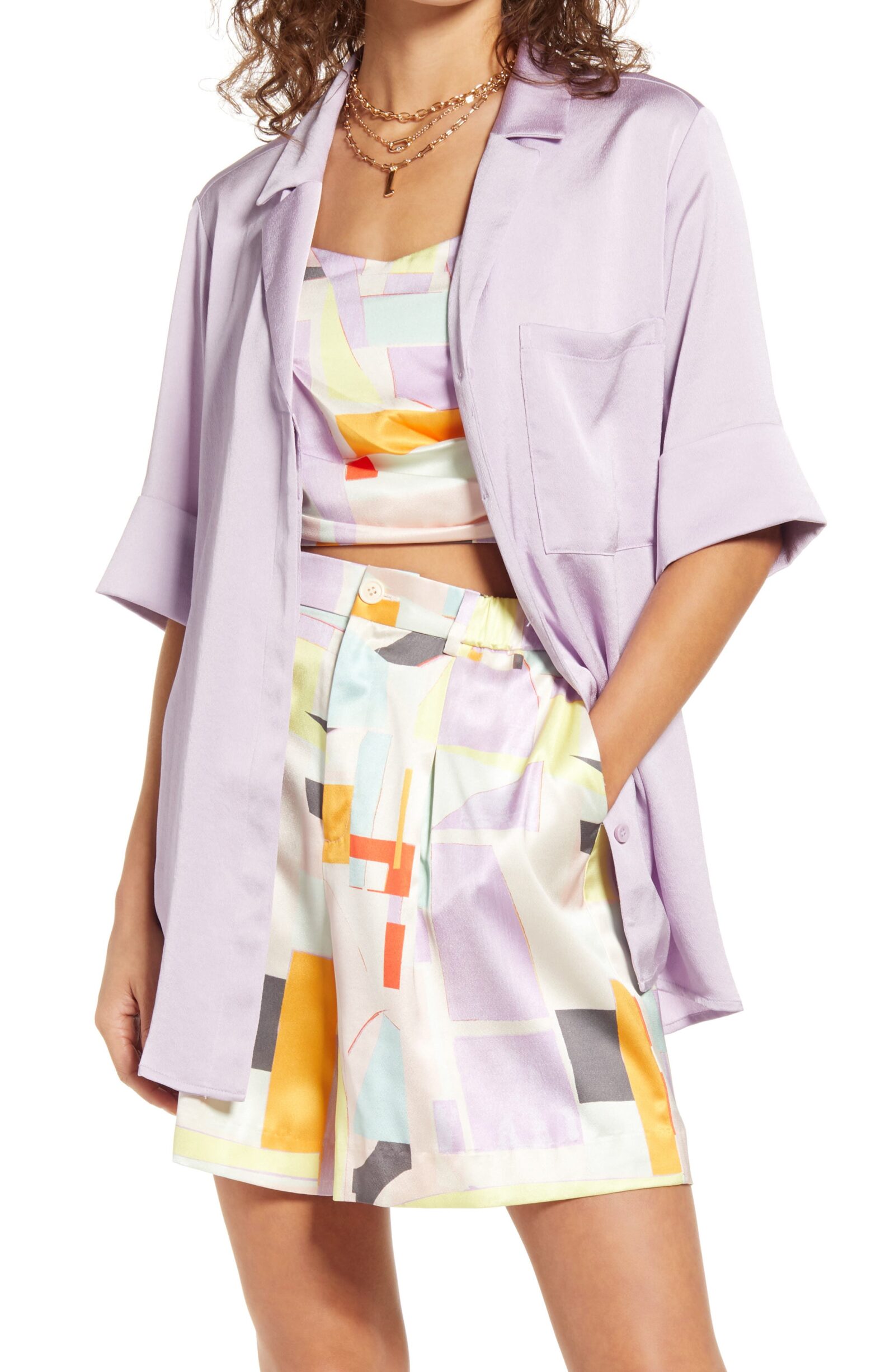 Open Edit Satin Camp Shirt ($49)
A versatile satin shirt that is too chic to pass on. This shirt is cut from soft and silky satin that beautifully drapes over your frame.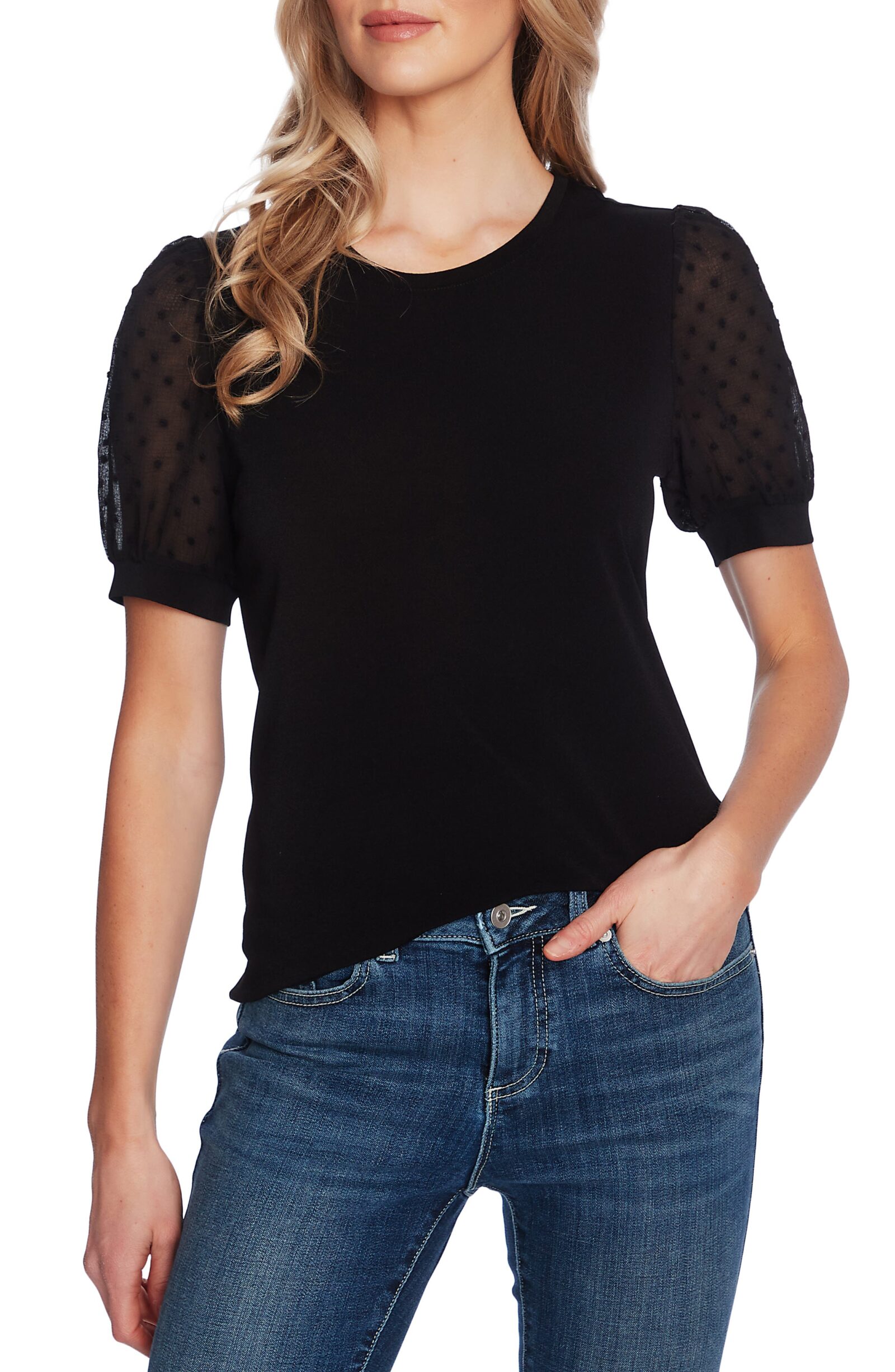 CeCe Puff Sleeve Mixed Media Top ($49)
If you can't get over puff sleeves, then this top is meant for you. The relaxed silhouette, deep black ink color, and puff sleeves will elevate your whole look.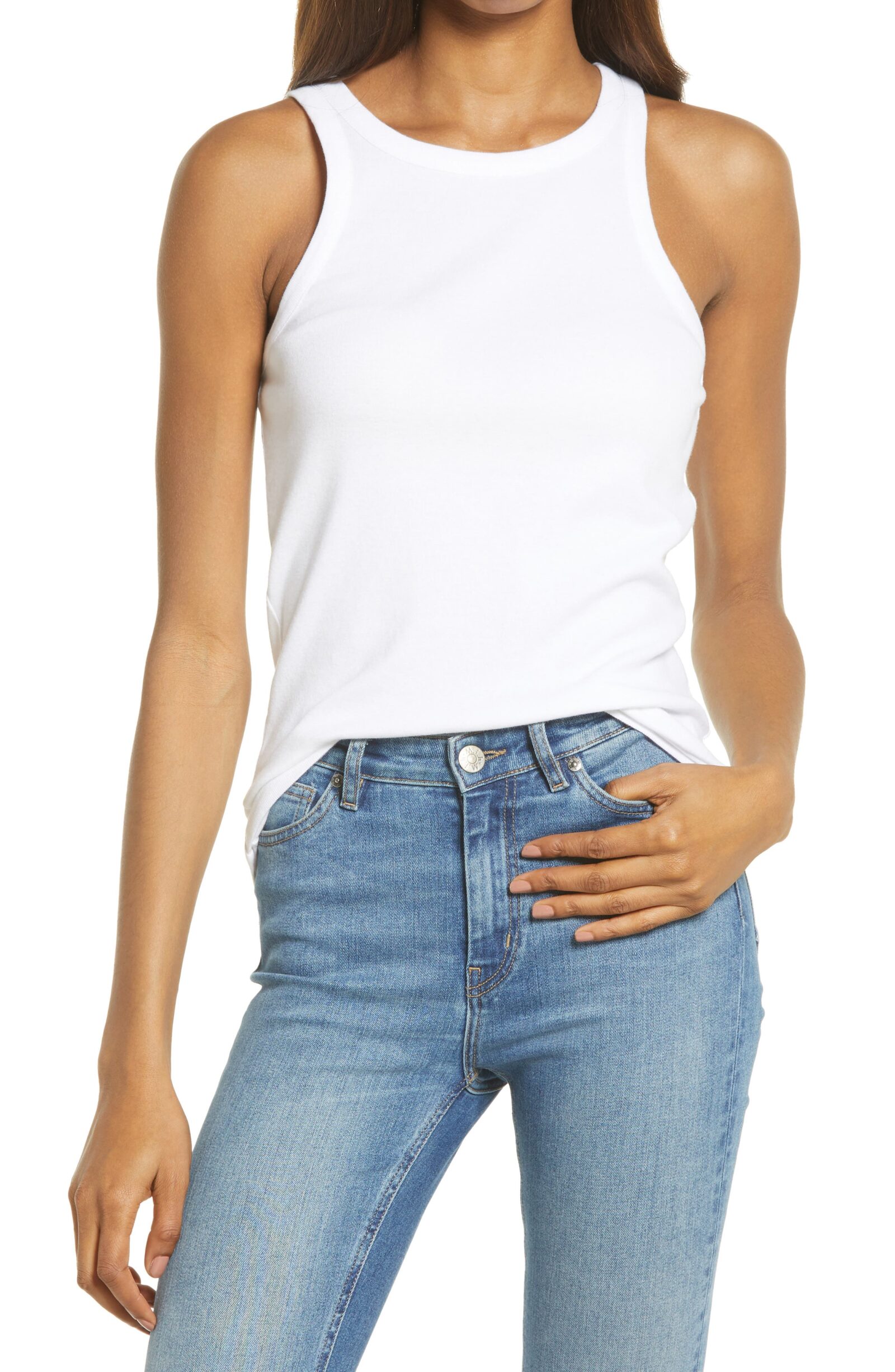 Treasure & Bond Rib Rim Tank ($20)
Tank tops are having a huge moment in the fashion world, especially among models and other celebrities. So, if you don't want to lag behind the trends, add this bright white tank top to your cart.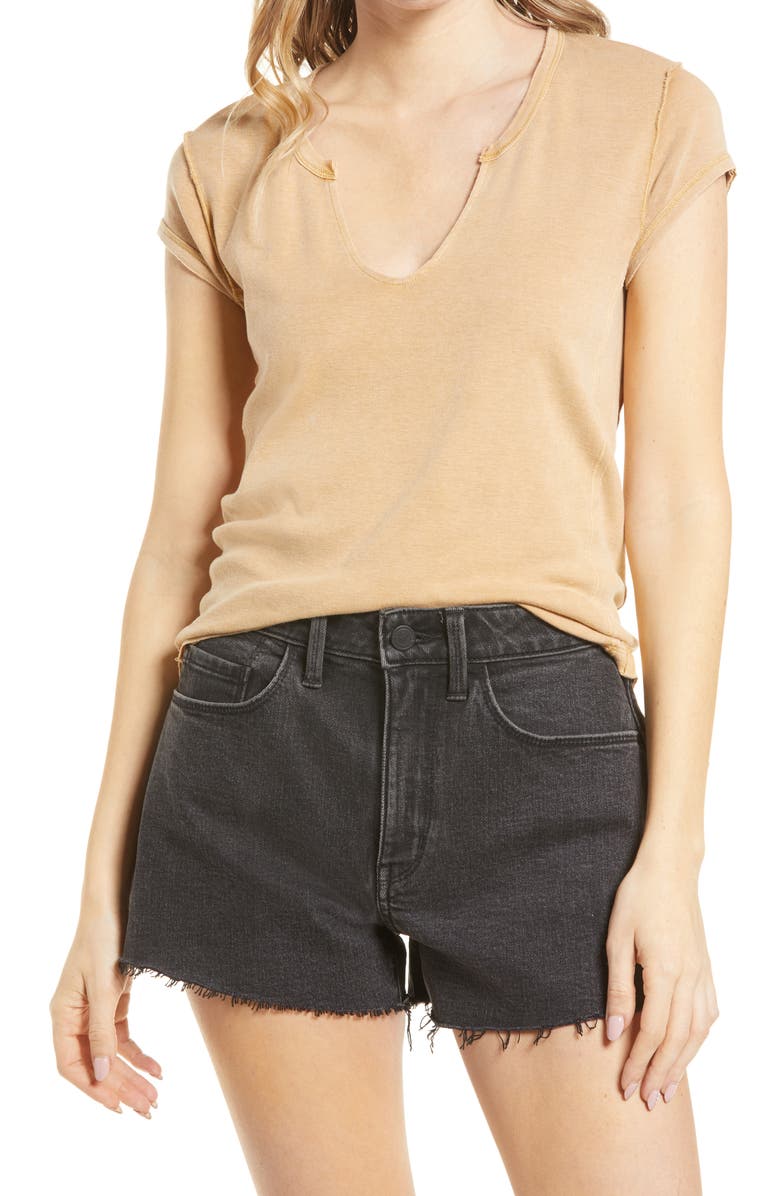 Free People Always Yours T-Shirt ($38)
This neutral-toned t-shirt with a deep neck and easy silhouette make this classic tee feel so fresh and cool. Crafted from soft and breathable fabric, this tee will look super cool with denim shorts.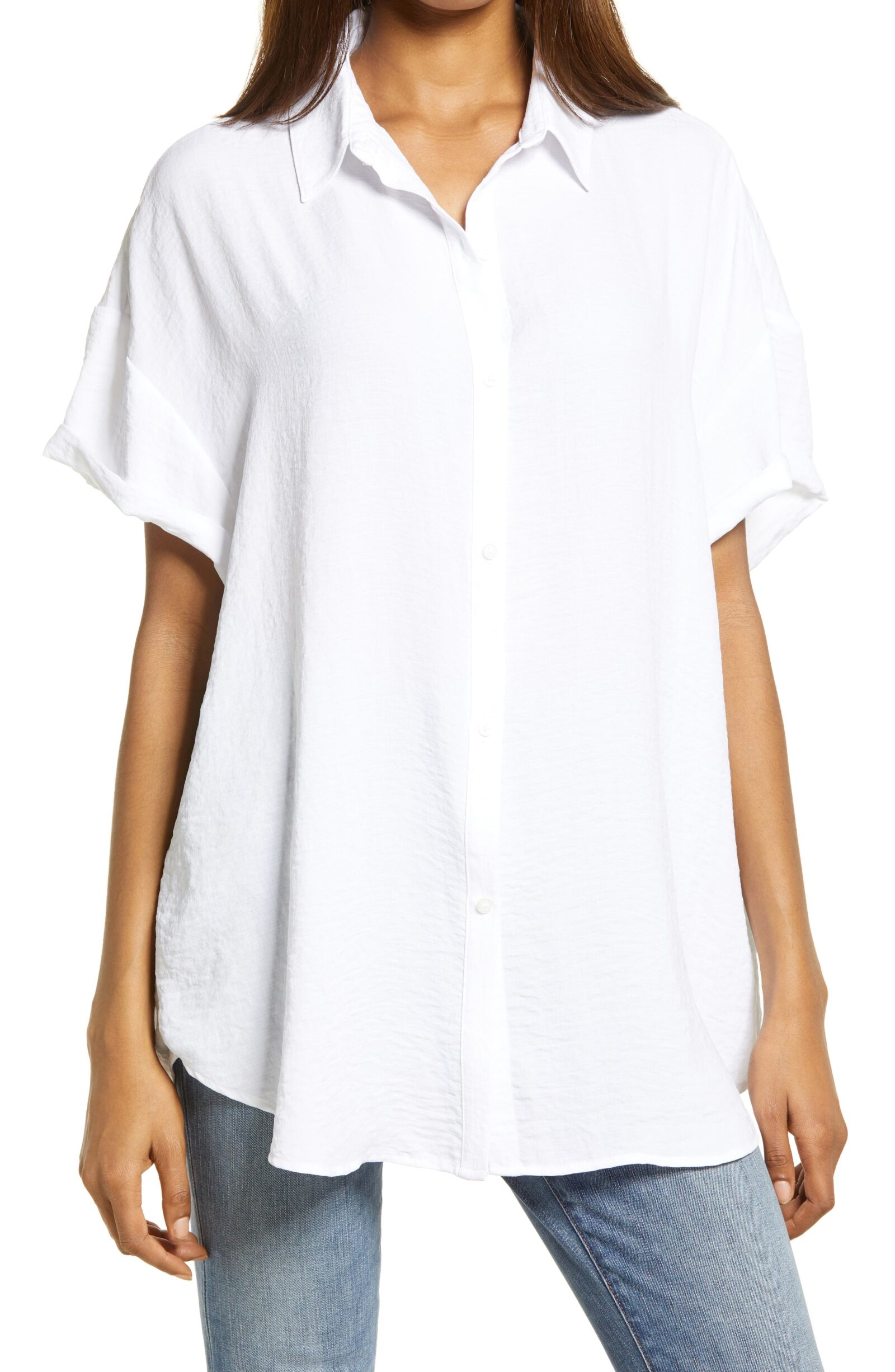 Treasure & Bond Oversize Short Sleeve Tunic ($49)
Here's an unmissable, opulent tunic that no fashionista can resist. The bright white color, the crisp stitching of the shirt, and its dropped shoulder will redefine your look.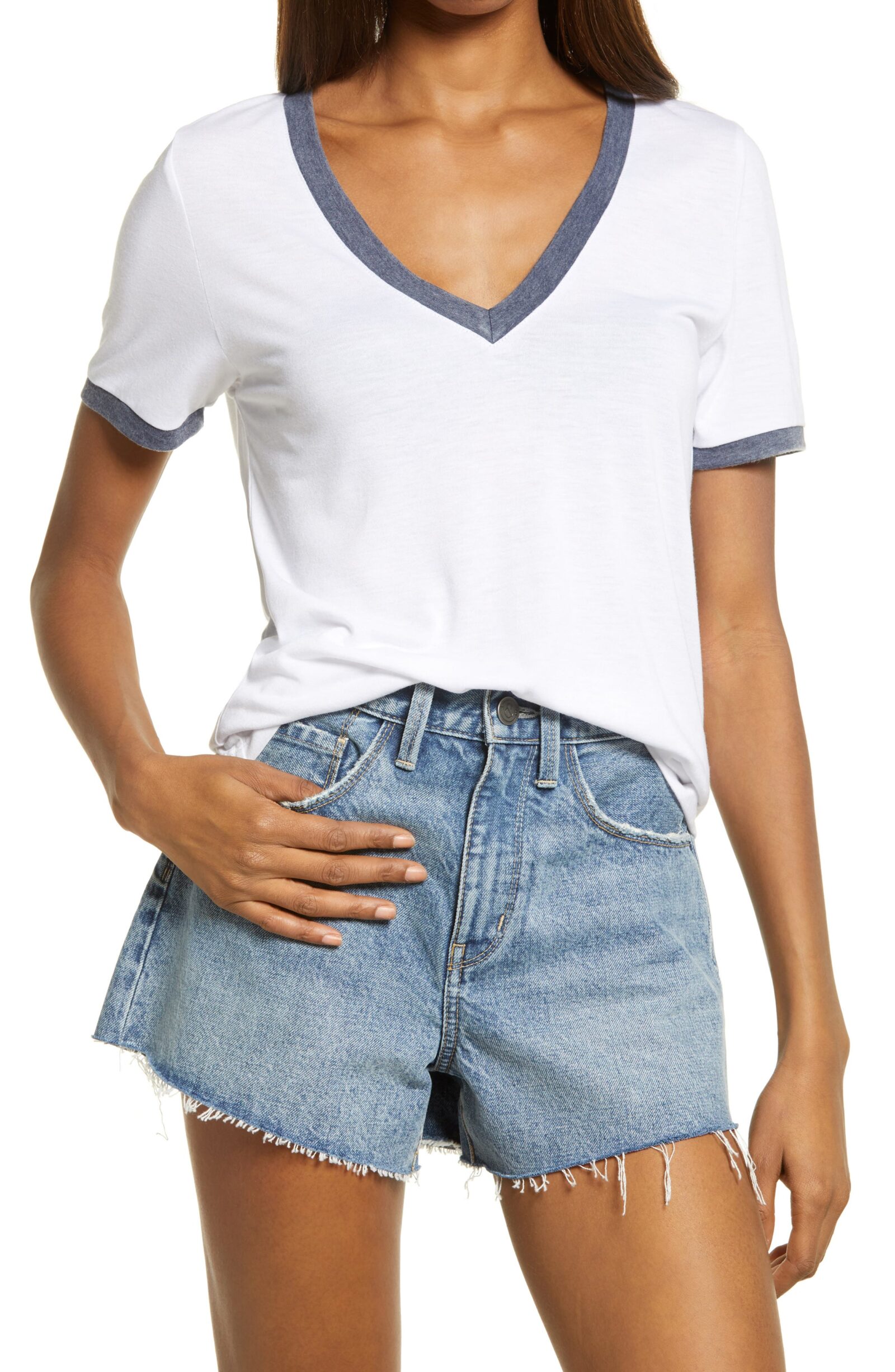 Treasure & Bond Ringer V-Neck T-Shirt ($39)
Every closet needs a white t-shirt like this. The contrast neckline and cool V-neck make this tee a must-have staple. Tuck yours into high-rise ripped jeans for a swanky look.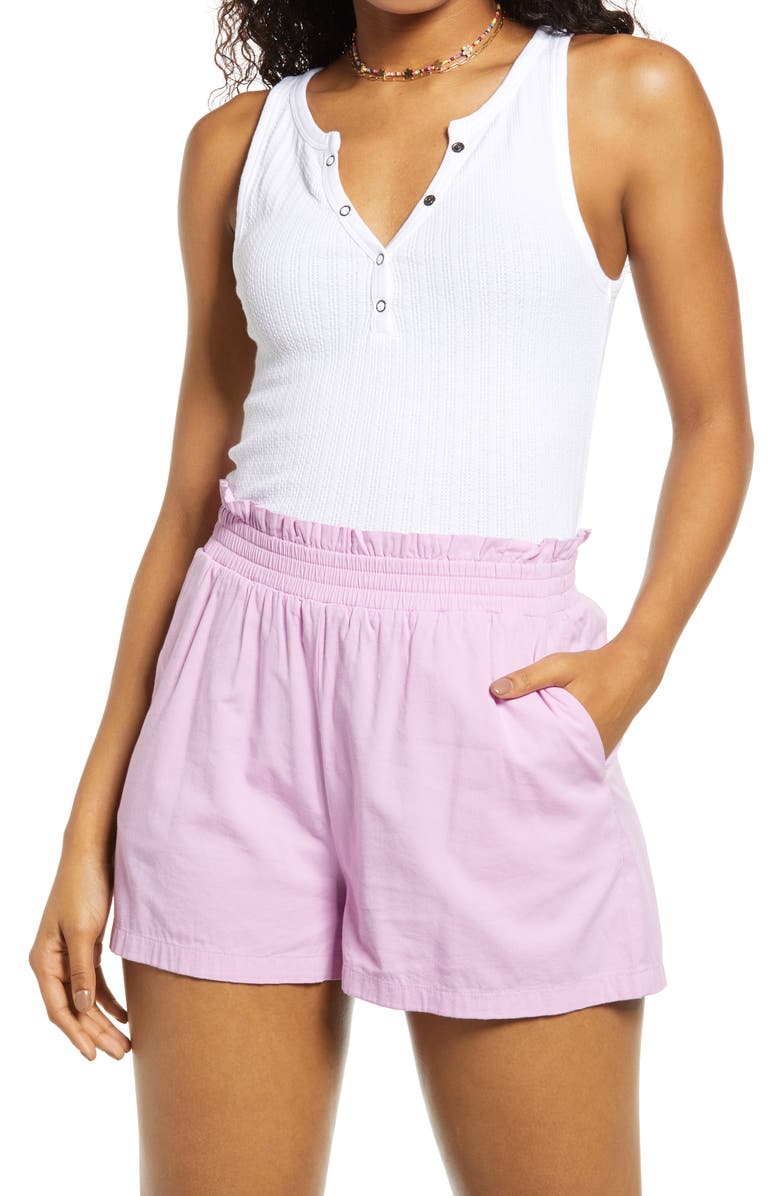 BP. Rib Henley Tank ($12)
Time to take your casual outfits to the next level chic with this ribbed tank top. Its body-accentuating fit and button-detailing will give you an instant stamp of vogue.
Up Next: 7 basic summer outfits that every fashion girl should try