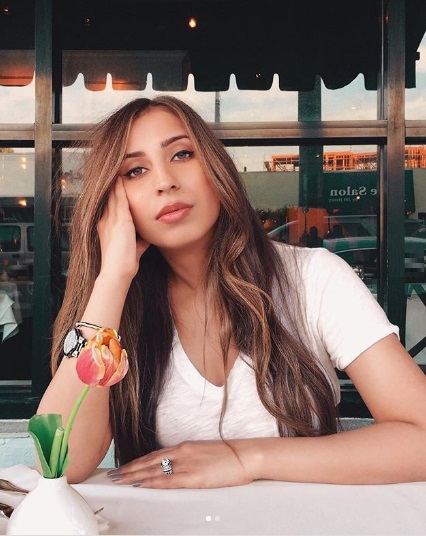 Cleansing is crucial for every skincare regimen. Unfortunately, not everybody realizes, what a basic face wash is capable of, that is why it is safe to say that face washes are often underestimated. Except, no one can deny the satisfaction right after a good cleanse. Did you know, if you pick a good cleanser, this post-cleansing freshness can stay all day long along with a noticeable glow? But, how to pick the best face wash for glowing and fresh skin? Here is all you need to know.
One of the skincare basics that you must memorize is, whenever you are confused about picking the right skincare products, you must seek answers from your own skin. Yes, your skin type and your unique skin concerns can reveal a lot more than you think. Typically, people have normal, oily, dry, or combination skin. But, if you have always been confused about your skin type and how to pick products, you are in for a treat because we have all you need. Read on to make your skincare journey the smoothest ride with our categorical explanation along with the most suitable cleanser recommendations.
FACE WASHES FOR DRY SKIN
If you have excessively dry skin and cleansing makes your face significantly drier, clearly you need to upgrade your everyday cleanser. You need a cleanser that helps you cleanse without drying your skin. It's time to bid farewell to flaky skin, rough texture, unpleasant tightening, and irritation of skin because we have just the right cleanser picks to treat your dry skin the right way.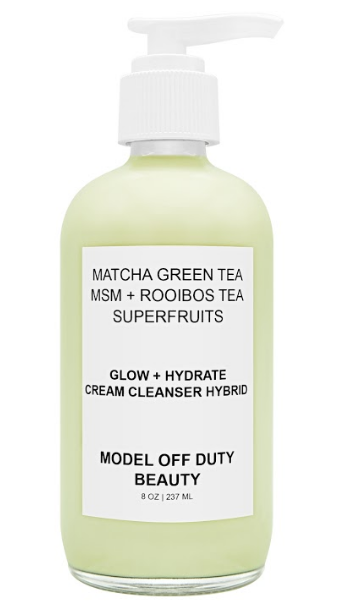 Glow + Hydrate Cream Cleanser Hybrid
Unlike all the other drying cleansers in the market, this Model Off Duty Beauty Product is a powerful yet gentle cream-based cleanser. It is formulated with nourishing ingredients to deliver an ultimate cleanse and essentially hydrate your skin. This cream-based cleanser will never dry your skin, but in fact, moisturize while cleansing.

Pure One Step Camellia Oil Cleanser
With a slew of reviews on Sephora, the Pure One Step Camellia Oil Cleanser by Tatcha has a dual-power to remove makeup and cleanse with the power of camellia oil. It eliminates any dryness and leaves silky and soft skin. Pick this to get rid of any unpleasant wrinkles, dryness, and dullness.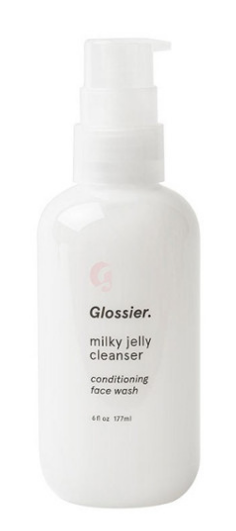 This unique cream-based cleanser by Glossier is the ideal pick for anyone with dry skin. Just one application of the Milky Jelly Cleanser will make you realize how it immediately dissolves any kind of makeup and at the same time hydrates your skin. With an unmissable fragrance of real roses, this gentle and light cleanser is all you need for soft, fresh, and spotlessly clean skin.
FACE WASHES FOR OILY SKIN
Typically, a greasy appearance is the number one characteristic of oily skin. Also, it is undeniable that oily skin comes with its own set of skincare concerns like acne. To save you from the trouble of excessively oily skin, we have enlisted the top 3 face washes that are highly recommended for oily skin.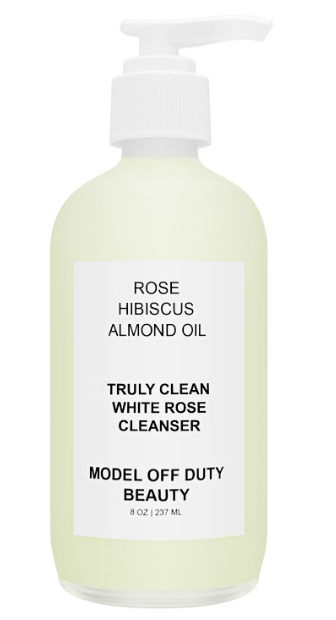 Truly Clean White Rose Cleanser
The Truly Clean White Rose Cleanser is a luxuriously satisfying facial cleanser. It is exceptionally soothing and at the same time remarkably effective for oily skin. Instilled with the goodness of the best roses, nourishing almond oil, genuine Hibiscus, and organic rose water, this MODB product improves complexion and makes your skin visibly younger.
Superfood Antioxidant Cleanser
This gel-based face wash is one of the best everyday cleansers for oily skin. It is made with the powers of nourishing antioxidants like kale, green tea, and spinach to thoroughly remove makeup, clear pores, and balance your skin's natural pH. This wholesome product is all you need to get rid of enlarged pores, dullness as well as blemishes.

Mini Soy Makeup Removing Face Wash
The Soy Makeup Removing Face Wash offers the most impeccable experience when it comes to proper makeup removal and along with a deep-clean treatment. Plus, this bestselling gel-based face wash is ideal for removing eye makeup as well, and guess what, it doesn't sting at all. Pick this cleanser to eliminate dirt while toning and balancing the skin.
FACE WASH FOR COMBINATION SKIN
Having combination skin means your face has a few areas that are dry or normal while others are excessively oily. Clearly, you need a suitable face wash to tackle all your needs, that is why we have enlisted the top 3 face washes for your combination skin.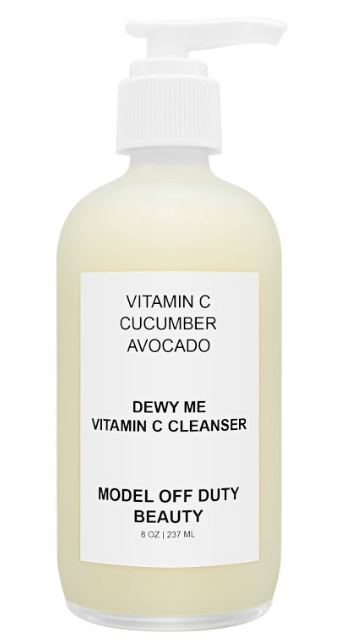 The Dewy Me Vitamin C Cleanser by Model Off Duty Beauty is all you need for a safe, gentle yet intense cleansing experience. This cleanser is just amazing for combination skin because it is all-natural. More precisely, this clean beauty product works with its gentle foam to eliminate impurities without excessively drying your precious skin. This MODB cleanser is power-packed with vitamin C, vitamin B, cucumber, and avocado oil to not only cleanse but nourish and hydrate your skin as well.

Skin Rescue Deep Cleanser With Red Clay
This First Aid Beauty product is another safe pick for your combination skin. It is a gel-based cleanser that efficiently draws out any impurities from your skin and absorbs all the excess oil while unclogging your pores. Also, it is tailored to be profoundly gentle with your skin. It is your solution for excessive oiliness, blemishes as well as enlarged pores.
This 100% natural jelly-based foaming facial cleanser by Drunk Elephant is all you need for gentle yet effective elimination of excess oils, makeup, and impurities. This cleanser is suitable for combination or extremely greasy skin. Pick the Beste™ No. 9 Jelly Cleanser for an absolutely clean feeling all day long.