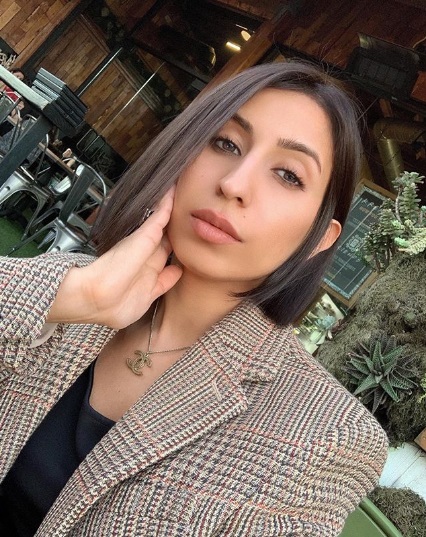 Picking the right products has never been easy. But anyone with oily, sensitive, or acne-prone skin needs to take care of one extra crucial thing; picking products that do not cause any breakouts. This fear of doing more damage than good makes them miss out on several imperative skincare steps like masking. However, we completely understand your fear of breaking out. That is precisely why we have brought you a list of face masks that are entirely safe for your sensitive skin type. You can finally reap all the benefits of a face mask. Because, after thorough research, we found that face masks for sensitive acne-prone or oily skin should be absorbent and at the same time, packed with soothing ingredients. This can help you unclog pores and help you get rid of all the excess oil without stealing your essential hydration. Here is a list of face mask picks for your sensitive acne-prone and oily skin to get rid of all the excess oiliness and clogged pores.
Charcoal Masks
Masks that are infused with the goodness of charcoal work well for acne-prone skin. It is because charcoal is immensely absorbent. This further enables charcoal to attract any impurities or oil like a magnet and makes your face crystal clear. But the best part is charcoal not only attracts, but it is also capable of trapping the oil and debris to eliminate any possibility of redepositing on skin.  When you rinse off a charcoal mask, it reveals significantly clearer and fresher skin.
Clay Masks
A clay mask is also highly suitable for acne-prone oily skin. It also helps in the absorption of excess oil. It results in oil-free and clear skin. Though clay masks are great, you must check for all the other ingredients as well. For example, you don't want to use products infused with menthol or peppermint, or alcohol. They may irritate your skin and make your skin more prone to breakouts.
Superfood Masks
Masks infused with superfood ingredients are the best. They are natural and safe. They have the power to rejuvenate and at the same time brighten your skin. You need products infused with superfoods for a youthful glow. Typically, superfoods in masks include Pumpkin, Fruit Enzymes, Neem, Green Tea, and Vitamin E. These ingredients are naturally super-effective. They work to balance and rejuvenate dull skin. Your skin absorbs whatever you apply to it, thereby superfoods are the most suitable skincare ingredients. Also, if your skin is sensitive, natural, and vegan ingredients should be your go-to.
Recommended Products
We have compiled a list of 5 best face masks to defeat acne and draw out oil from your sensitive skin. Keep scrolling to add the best skincare products to your routine.
Model Off Duty Beauty Superfood Skin Glow Mask
This mask, made of superfood ingredients, exfoliates, plumps, and hydrates the acne-prone, dull skin in a couple of minutes – and does it all so gently that it will feel like a loving pamper for the skin.
Boscia Luminizing Black Charcoal Mask
A powerful mask packed with activated charcoal that will exfoliate all the dirt and impurities off your face to reveal a bright, glowing, clear, healthy skin underneath.
Origins Original Skin Retexturizing Mask With Rose Clay
Here's a skincare product that lets you do two good things to your skin in one go – gently exfoliate your skin to draw out all impurities and give it a radiant glow and even texture too.
GLAMGLOW THIRSTYMUD 24-Hour Hydrating Treatment Face Mask
Who said oily skin doesn't need a burst of hydration? This immensely hydrating face mask will quench your skin's thirst all-day-long – so that you can forget worrying about a dull, tired complexion!
Packed with antioxidants, vitamins, ceramides, and several other anti-inflammatory ingredients – this jet lag mask is a hydrating skincare product that makes your skin plump and glowing.
Up Next: Want to tackle acne? Toss out these 4 products from your skincare routine!