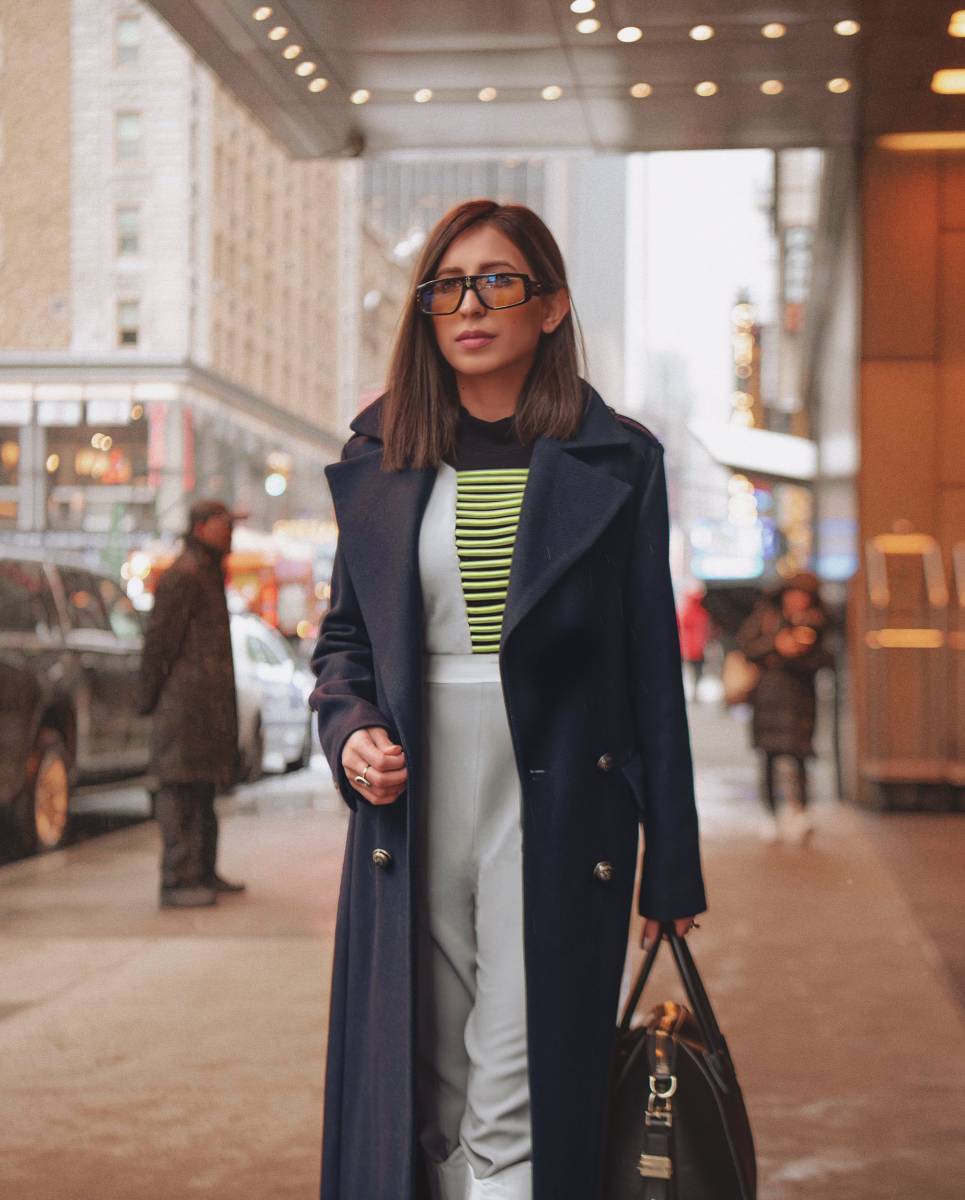 If you're focused on building a wardrobe that will also work for the coming years, 2020's Instagram Fall trends will help you out. There's a handful of unexpected trends on Instagram that can't be ignored. Insta feeds are right now the host of thrilling new trends that will quench your sartorial thirst. Think leather pants with grandpa sweaters and clogs; all these trends are really here to stay.
Here you will find Instagram Fall trends that are wholly fashion-forward yet effortless to pull. Even though you took copious notes from F/W 2020 runway shows, these Instagram Fall trends are a nod to the same. It turns out, fresh Instagram-approved fall trends are only a scroll away.
Utiliaritian Overalls 
Not everyone is a fan of jumpsuits and overalls, but these utility jumpsuits can allure anyone. Thanks to the big pockets, easy-fit, and utilitarian design.
May Tall Utility Tie Front Jumpsuit ($79) $63.20
Twill Jumpsuit ($49.99)
Women's Zip Pocket Coverall Jumpsuit ($148) 
Cotton Utility Jumpsuit ($49.99)
Leather Pants 
Leather is the core staple of Fall/Winter, and this season, leather pants are stealing the attention. The sophisticated look of these pants makes them timeless.
Ruffle Waist Faux Leather Pants ($99.95) $68.98 
Cleo Pants ($460)
Faux Leather Pants ($29.99)
Presley Leather Wide-Leg Pants ($300) 
Skinny Tops
This is another unexpected trend that no one knew will be dominating our fashion world. The dramatic colors, unique prints, and skin fit of these tops are worth the investment.
Second Skin Moon-Print Top ($296)
Long Sleeve Top ($99) 
Patterned Mesh Top ($24.99)
Good Body Mesh Mock Neck Thong Bodysuit ($95) 
Clogs 
Since it's 2020 and our comfort -craving selves are kicking away the heels, clogs are officially in the fashion game, and why not? They are easy to wear, warm, and cute too.
Boston Genuine Shearling Lined Clog ($165) 
Greg Buckled Mules ($420)
Buckley Clog ($139.95-$140) 
Faux Fur Clogs ($39.99)
Vintage Shades
Now that we are welcoming retro trends, 70s shades are also back in trend. The warm tinted shades with thick frames are leading the accessory trends right now.
Solid & Striped Ditch Sunglasses ($99)
Phantos 53mm Polarized Round Sunglasses ($179)
Billie Metal Round Sunglasses ($16)
58mm Cat Eye Sunglasses ($15) 
Dig deep in your grandpa's wardrobe and pick his chunky sweaters because that's in trend. Go for subtle tones to slay this famous Instagram look.
Cable-knit Sweater ($34.99)
Turtleneck Knit Gillet ($59.99)
Cable Knit Sweater ($79) 
Cable-Knit Alpaca-Blend Sweater ($285) 
Zip-Up Knits
This chic update in sweaters will make your wardrobe so much more stylish. Zip-up sweaters can be worn with different bottomwear and footwear too.
Half Zip Pullover ($98)
Zip Mock Neck Sweater ($45) 
Risoul Merino Wool Layered Crop Sweater ($735)
Half Zip Sweater ($215)
Up Next: 15 Fashion Pieces That Are Big On French Fashion Scene