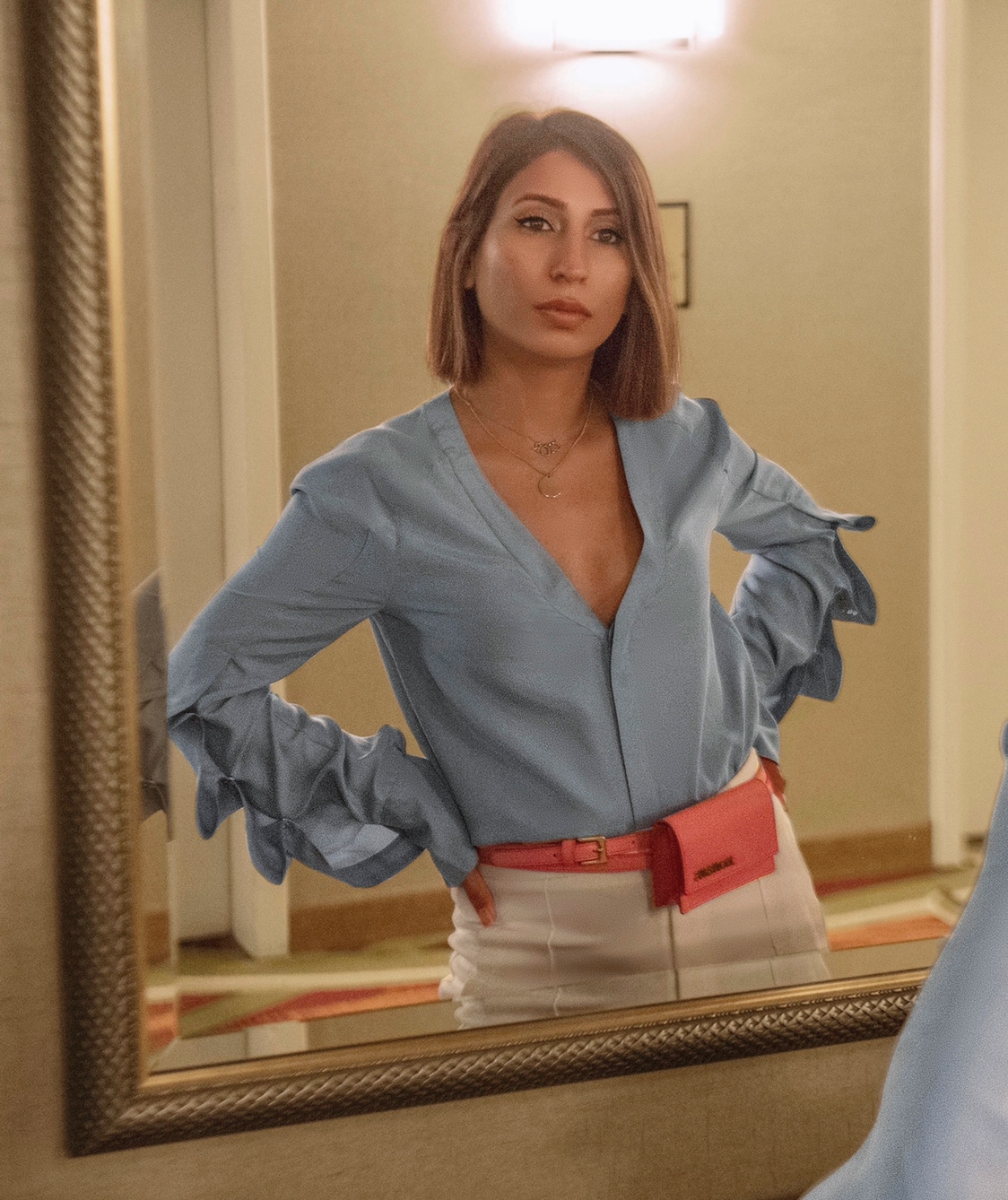 Seasons change and so do trends. I like to keep my handbag collection updated hence there are some new additions to it every season! More than the color and pattern, designers have been playing with the size of handbags for quite a long time. Micro, Itty-Bitty, Oversized and what not! Some of them are utilitarian enough while some are just for the sake of fashion. Fall'19 is a handbag for every look and a look for every handbag kinda season, I bet! While some of them are big enough to hold all your essentials for a one-day trip, some of them can barely hold a lipstick and your credit card. Here's a list of 7 handbag styles I love the most!
Retro Retrieve: The Moon Bag
This style is the latest addition to my handbag collection. I love its shape and it can actually hold all my essentials for the day! It was one of the most trending handbags at NYFW'19 and even made it big on the streets real quick! Not only it's aesthetically pleasing but utilitarian too!
Larger than Life Tote
If you were tired of carrying handbags that could barely hold your lipstick, here's good news! These larger than life totes were seen on the runway again (and shoulders of some boss ladies) and I love the fact that I don't have to sort things to put in it! It can literally hold anything and everything! I'd call it a perfect pal for those busy working days!
The Unpopular Animal Print
Leopard, snakeskin, zebra, all these prints have been in trend for more than a year and have made infinite appearances everywhere but here's an 'unpopular' animal print trend – The Cow Print! It's minimalistic, bold and can add an edge to your ordinary ensemble!
The 'IT' Pouch
Every fashionista's favorite, flooding the feeds, this one's an ultimate showstopper! Stuff it up with all your essentials and it still won't affect its shape (in spite of being single compartment). Isn't that great? The 'IT' Pouch is probably the most buzzing handbag of this season and is totally worth it!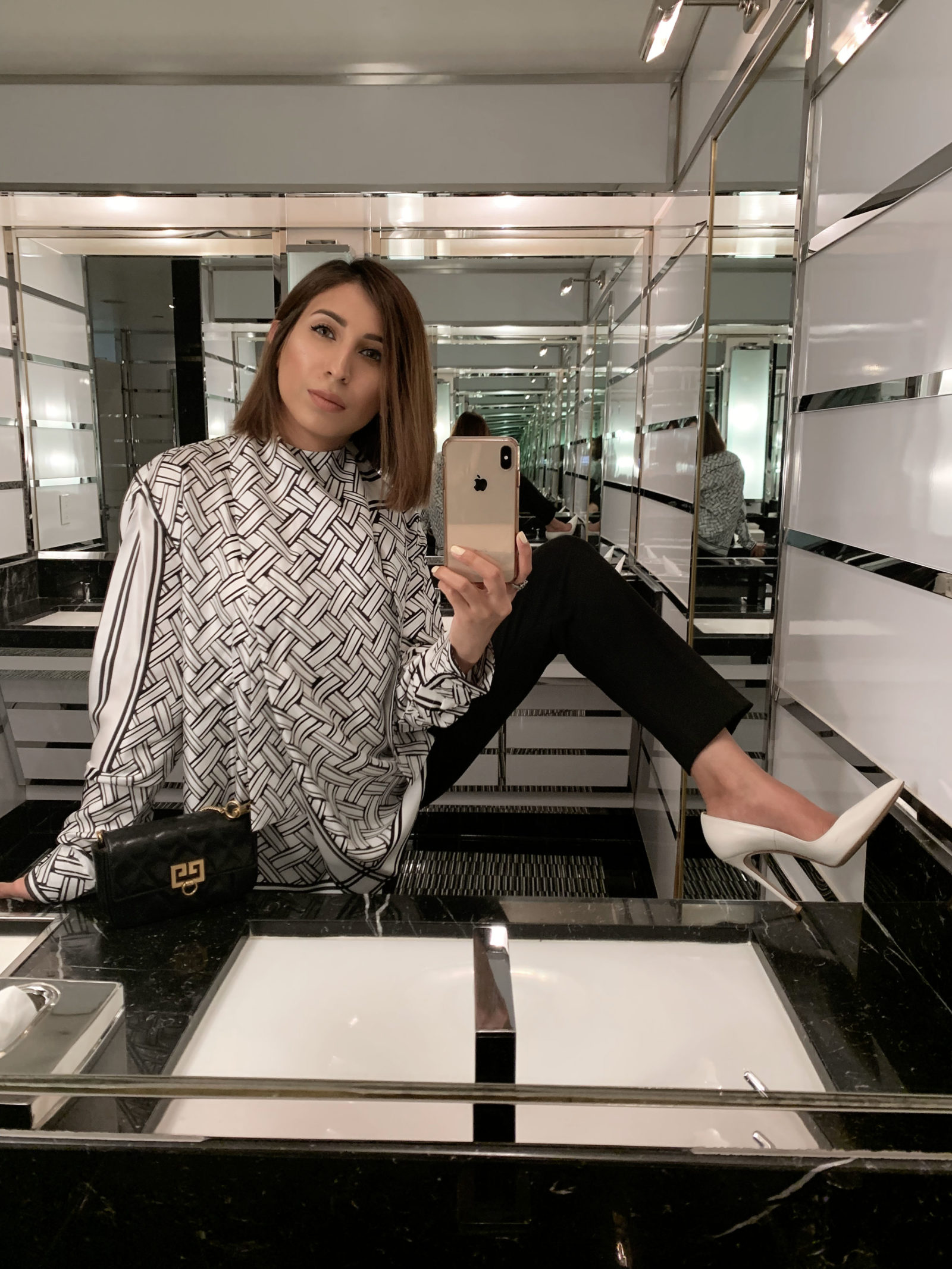 The Micro Bag
Micro bags are cute, minimalistic and classy! You can wear'em with any outfit and they'll never miss a chance to get noticed. Croc leather, pastel or animal print, there's one for every look – exactly why it's been seen everywhere these days! The size may be micro but the trend isn't!
The Tabby Bag
This one's again a retro archive! It was seen on the shoulders of every model-off-duty back in 1970s and has made a major comeback! Minimalistic and chic, this one's perfect for a hassle-free organization of things as it has multi-functioning pockets!
The Micro Mini Bag
Designers introduced these micro minis back in Spring'19 and they're still trending! These Itty-bitties are 'big' enough to hold your credit card OR a pair of AirPods (whichever is essential). They are super cute and chic but you have to invest time in thinking about what you REALLY need throughout the day!
Which bag are you crushin' over? Don't forget to share with me!
xx
Aditi