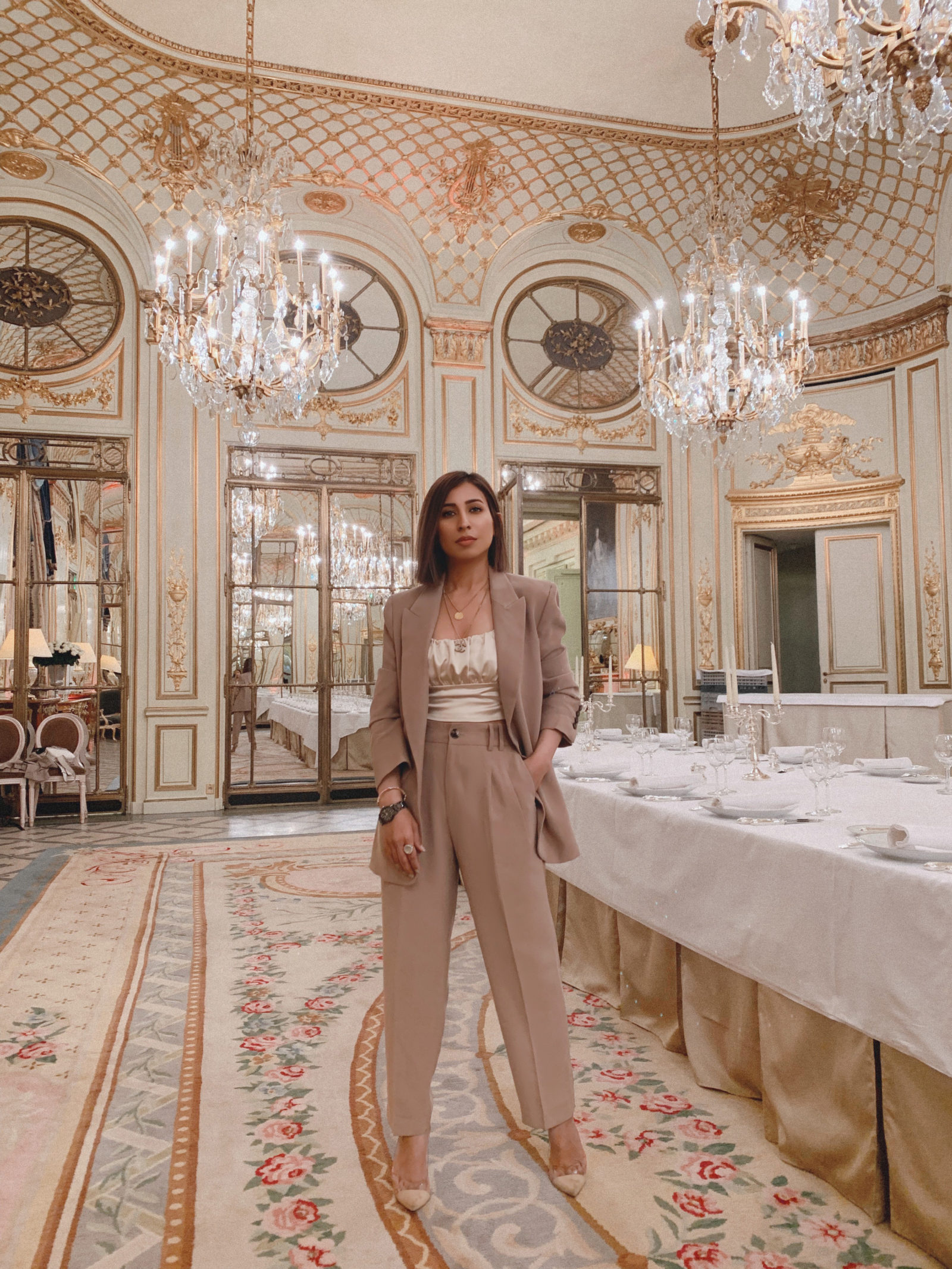 Fall is one of the most exciting times of the year. The dopamine rush of picking items from sale and exploring new fall fashion trends always lifts everyone's fashion spirits. But at the same time, let's be honest, the fashion world has changed a lot since the fall 2020 collection made its runway debut. This year's fall trends will be pretty much about comfortable and practical sartorial choices. Outfits won't get the chance to witness parties and other gatherings. However, that doesn't mean we stay away from fashion; it's the coronavirus that we need to put out, not the trends!
This year's fall trends are going to be chic, comfy, and can be incorporated effortlessly. Some trends are hailing all the way from the 90s, while some are new and will probably bless our wardrobes for a long time. From disco hues to vintage denim to boss lady outfits, fashion enthusiasts are already loving, wearing, and Instagramming these trends. Keep scrolling to find our eleven favorite fall trends for 2020.
1. Disco hues
This trend tops the list as it can always cheer you up. The vibrant tones, flowy look, and elegant vibes of this trend are easy to pull. When worn from head-to-toe, there's no way you can stop yourself from flooding your Insta feed with pictures in disco hued outfits.
Wide leg pants in satin ($140) $112
2. Shearling Startling
Shearling made its way to the fashion world by dominating the fall 2020 runways. Designers are now creating chic coats and jackets with details of shearling. Not just this, even the sweaters are embellished with this trend, and we may tell you, they look unbelievably stylish.
Tan Faux Shearling Jacket ($135)
3. Vintage Denim
The 80s punk look has revived and it's full of acid wash jeans, grainy denim vests and vintage-inspired jewelry. We are actually excited for this trend, as it's super easy to pull and looks ultra-chic too!
Holt Jumpsuit ($550)
4. Grunge Plunge 
This trend is all about chunky boots. From plaid skirt to slip dresses to oversized jacket with ribbed crop and jeans, chunky boots will work with almost everything.
Chunky Platform Leather Boots ($229)
5. The Boss Lady 
Time to pull some statement looks for your zoom meetings. This trend is a blend of chic clothes, casual twists, as well as elegant office look. Picture yourself in an oversized blazer, power necklace, and high-waist trousers; that's your boss lady look!
Oversized relaxed blazer in camel ($83) $66.40
6. Vintage Fall Looks
Inspired by our grandparents' wardrobes, this trend features sweater vests, slouchy cardigans, and sweaters tied over the shoulders. Pair it with flats or loafer to enhance the chicness.
Leather moccasin ($80)
7. Animal Print
Though animal prints have always been a part of the fashion world, now they are not just about tops. Wild prints are taking over boots, jackets, and even the dresses with exaggerated sleeves.
Leopard Cotton Poplin Dress ($245)
8. Leather Coats
Long leather trench coats are back in the fashion game and this time with more slick silhouette, smooth finishing, and sophisticated look. It looks great with a sporty touch such as the baseball cap.
Faux Leather Coat ($809)
9. Prairie Collars
Prairie collar tops are vintage-inspired that features exaggerated Peter Pan collars with details of lace or ruffles. You can magnify this trend by teaming it with a high neck.
Blouse with oversized prairie collar in pink ($56.00) $44.50
10. Vibrant crochet
Once you have colorful crochet items in your wardrobe, you'll need nothing else. The fall will be about vibrant stitched crochet that is versatile and can be worn day to night.
Crochet-knitted sweater ($314) $189
11. Fringe
This is the comeback of boho days, and the credit goes to fringe hemlines, brought by Bottega Veneta and Saint Laurent. From accessories to skirts to jackets, fringes can be seen everywhere!
Want Crossbody My Mind Fringe Bag ($34) $17