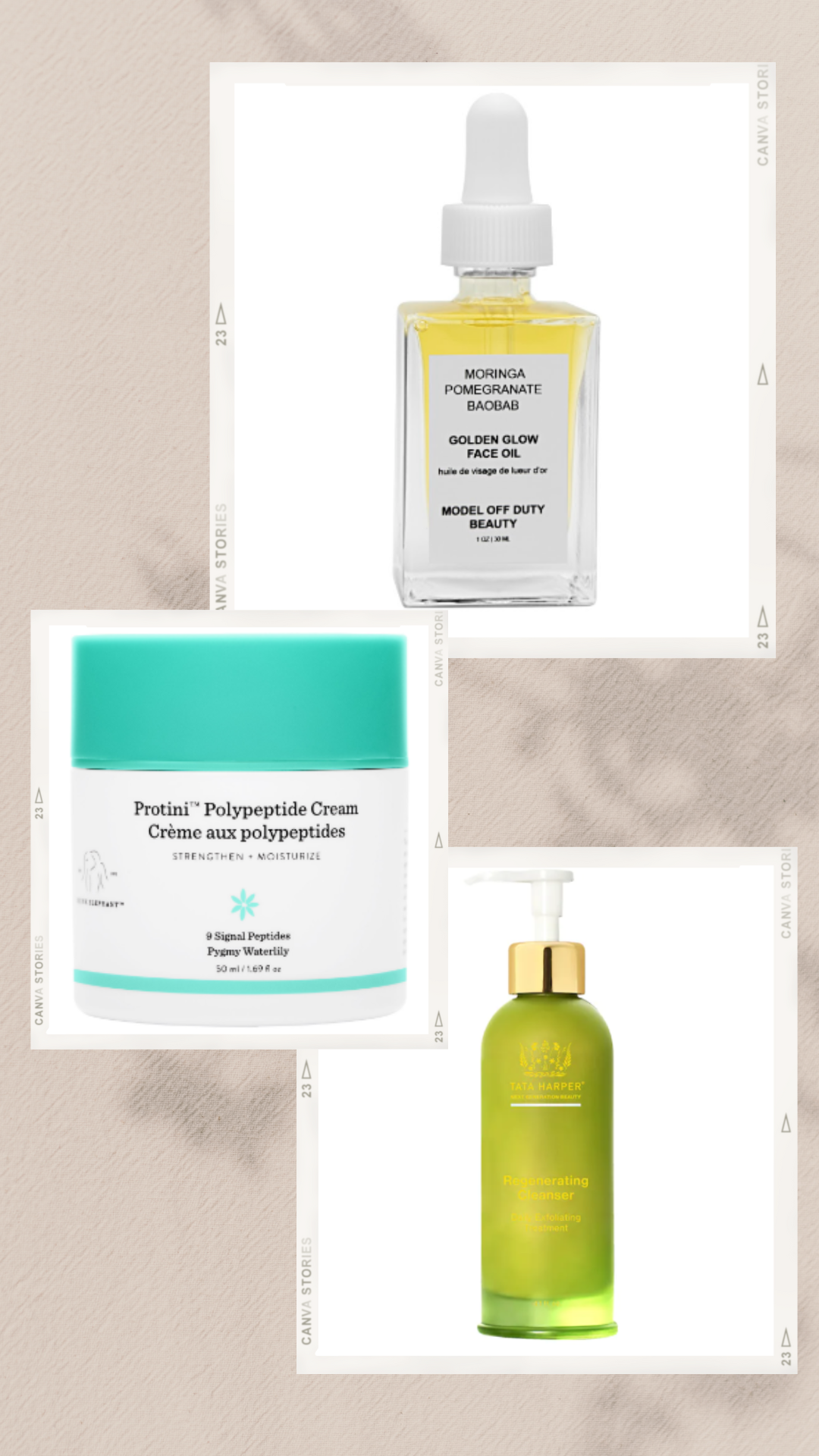 Although you might have received your best skincare tips from the skincare disasters experienced by close friends or family, you know that's not an ideal source. While an average person tries two to five products per year, professional product reviewers try and test new products every day. Yes, we simply spend our lives buying, researching, and reviewing skincare products, and we are not complaining; we are obsessed. As skincare enthusiasts, we crave precision – that is why when it comes to skincare, we know what is worth your money and time. Keeping this in mind, we have created a list of brands that we can rely on with our eyes closed. We may shop a lot, but these are the brands we come back to, time and time again. Read on to find out about the skincare brands we simply swear by.
Drunk Elephant Protini™ Polypeptide Moisturizer
This protein-filled moisturizer is the best pick to evidently improve your skin tone and skin texture. It suits all skin types and is tailored to eliminate issues like excessive dryness, dullness as well as unevenness. This is the best pick to fight signs of aging and instantly get young-looking and bright skin.
Drunk Elephant C-Firma™ Vitamin C Day Serum
Everyone should have a vitamin C-filled product in their skincare regimen, and this Drunk Elephant serum is just the right pick. Filled with potent nutrients, this serum is all you need visibly brighten and tighten your skin.
Model Off Duty Beauty Dream Glow Moisture Cream
Believe it or not, Model Off Duty Beauty is the best brand when it comes to effective and natural products; the Dream Glow Moisture Cream is one such product. It is one of our favorite moisturizers. Enriched with the power of all-natural super foods like avocado, jojoba oil, and rosemary, this MODB product has simply won our hearts. It is one of the safest picks because it is clean and vegan.
Model Off Duty Beauty Golden Glow Face Oil
This Model Off Duty Beauty face oil is the perfect pick to make your skin naturally glowing. It is an exceptional replenishing face oil that is suitable for all skin types. Formulated with 100% natural superfoods, this oil is all you need to make your skin healthy and happy. It can essentially hydrate your skin and also reduce the signs of aging. This MODB product is our favorite because it is power-packed with natural and effective ingredients like moringa, pomegranate, baobab, and argan.
Model Off Duty Beauty Bakuchiol Glow Booster Serum
This natural retinol alternative product is all you need to incorporate the power of retinol into your skincare. Bakuchiol is so safe because it is 100% naturally sourced. This is the perfect ingredient to get rid of acne and any signs of aging. Pick the Bakuchiol Glow Booster Serum by MODB for clear, healthy, and bright skin.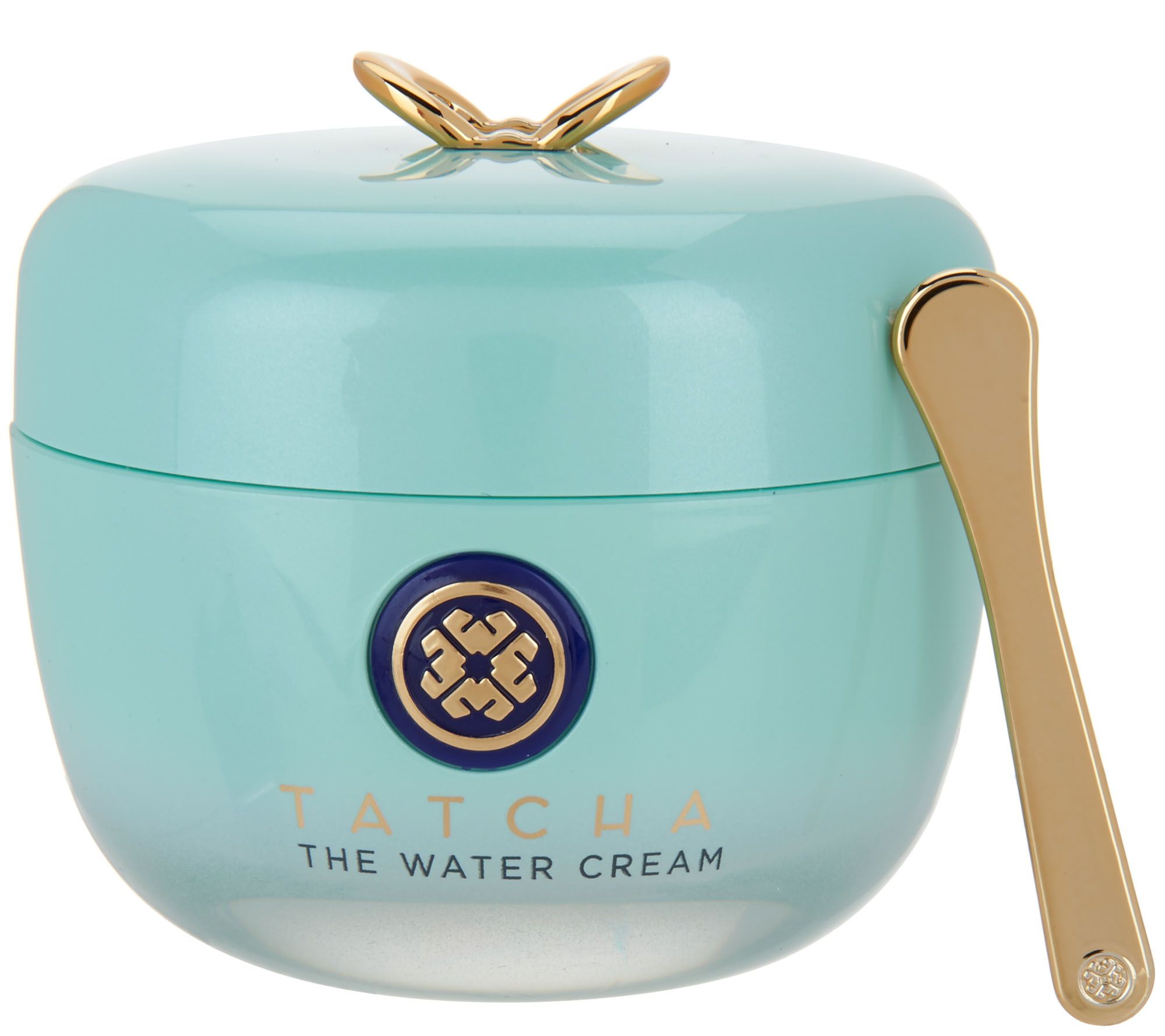 Tatcha The Water Cream Oil-Free Pore Minimizing Moisturizer
This skincare brand has always been one of our favorite brands when it comes to trustworthy skincare. This oil-free water cream is an excellent anti-aging pick. It is like a burst of hydration and nutrients for young and bright skin.
Tatcha The Deep Cleanse Gentle Exfoliating Cleanser
We have been obsessed with this everyday gel-based cleanser. It is a natural exfoliant that clears your skin while essentially hydrating it. Pick this if you have excessively oily or sensitive skin for the safest cleansing experience.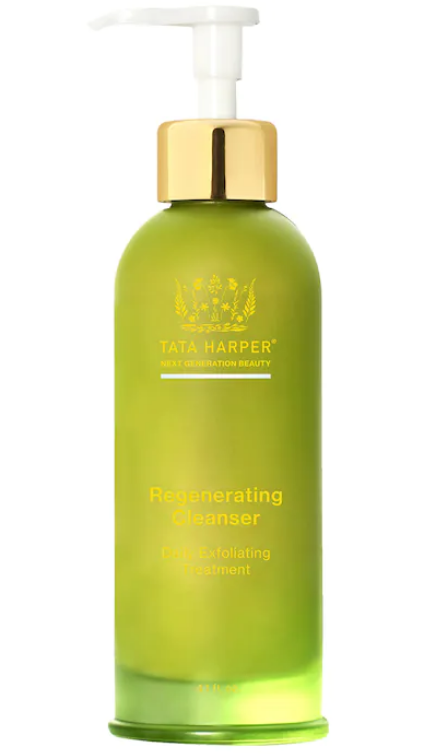 Tata Harper Regenerating Exfoliating Cleanser
This gentle foaming face wash by Tata Harper is a product that cleanses while nourishing the skin. It is your pick for clear, fresh as well as bright skin. Its luxurious formula is made up of BHA and apricot microspheres to offer well-cleansed and radiant-looking skin.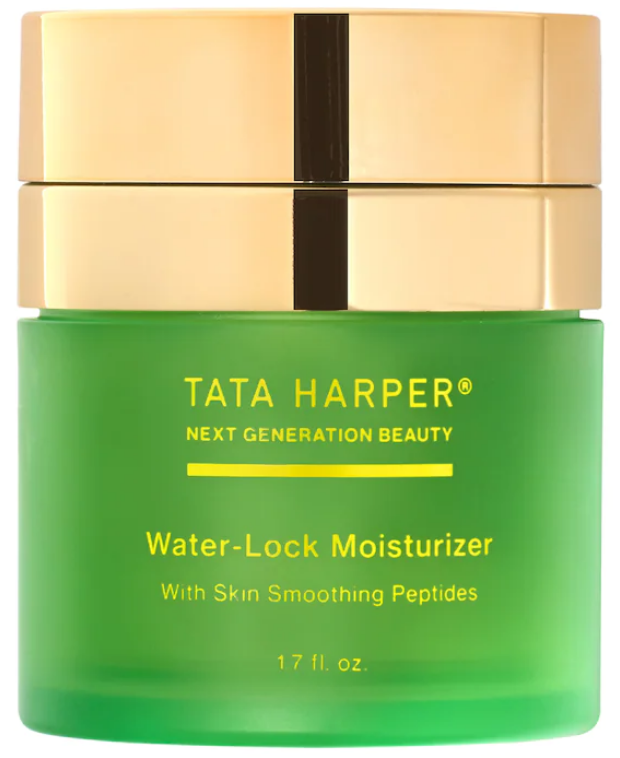 Tata Harper Water-Lock Moisturizer with Skin-Smoothing Peptides
This conditioning moisturizer is the best thing you can pick for your face. It will make your skin obsessively smooth without any greasy feeling. Formulated with the perfect blend of humectants and emollients, this product can hydrate your skin the way it deserves.
La Mer Crème de la Mer Moisturizing Cream
This is one of the most loved moisturizers. This luxurious moisturizer is our choice for perfectly moisturized and healthy skin. If you have been looking for a product for your sensitive skin, this is your pick.

This treatment lotion is a supremely hydrating product that works to optimize the skin. This quick-absorbing formula works to deliver an instant rush of hydration. Plus, it is suitable for all skin types.