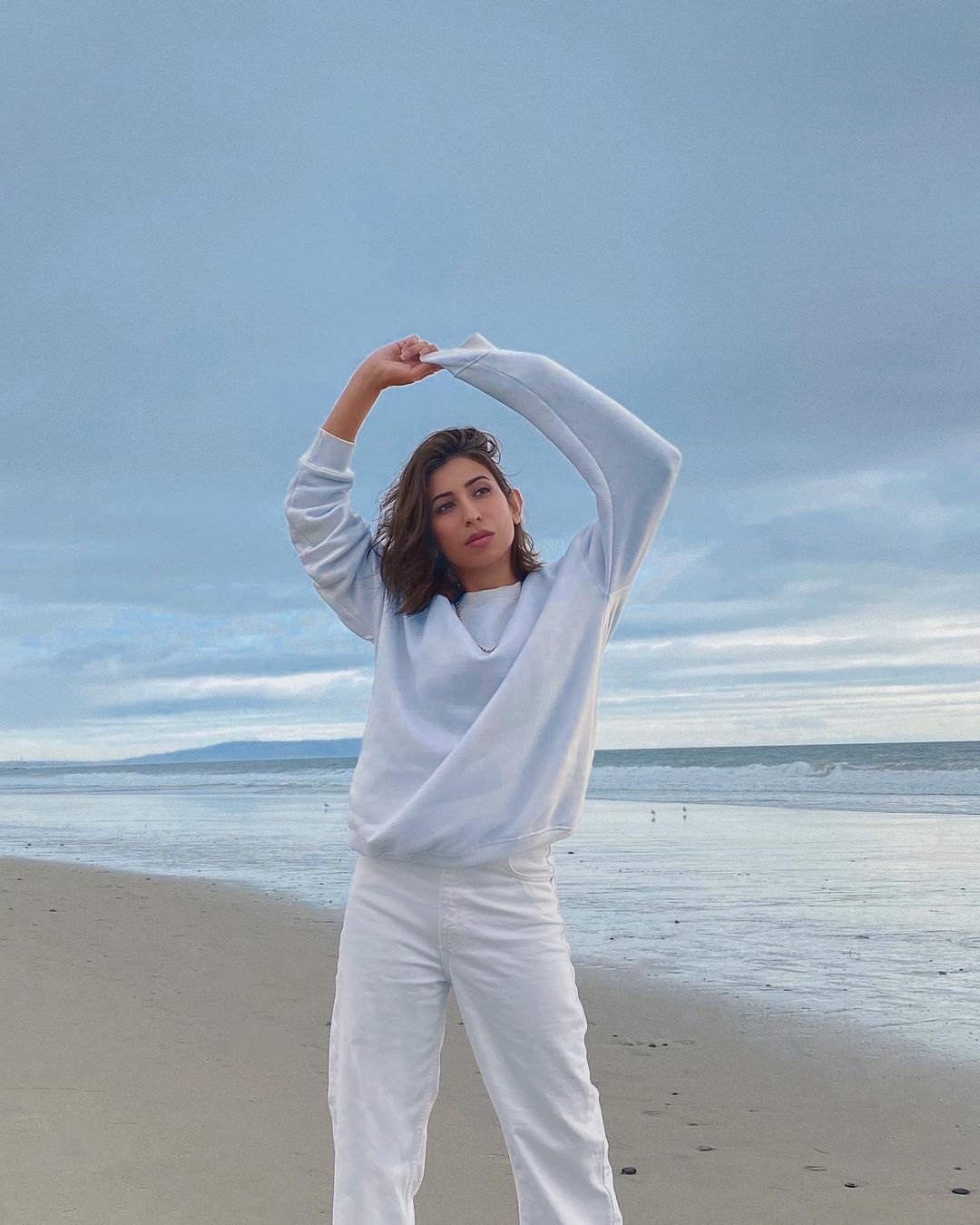 When it comes to skincare, I am always on the lookout for more reliable, natural, and cleaner alternatives. If you are as careful about your skin as I am, you are going to fall in love with this clean beauty brand just like I did. I am talking about Model Off Duty Beauty.
While looking for clean skincare, you might have received every kind of suggestion. Truth be told, gathering suggestions and advices from everyone only leads to confusion and uncertainty. People like to define clean skincare on their own terms; some argue clean products incorporate only organic ingredients, and others contradict that the kitchen ingredients make the cleanest ingredients. However, one thing that remains common is clean skincare incorporates effective skincare ingredients that are free of toxic or harmful components.
The reason why clean skincare is so hard to define is, that there are over 1400 controversial ingredients that are widely used in the skincare industry. This serves as evidence of why you simply shouldn't trust any budding brand out there. Not everyone who claims the best are safe or reliable, delivers. A brand can merely leave out five out of 1400 irritants to convince you they care about your skin.
However, I am here to give you all the right facts. We are obsessed with clean ingredients, which led to the discovery of an exceptional clean skincare brand. 'Model Off Duty Beauty' is the purest clean skincare brand when it comes to clean skincare. This brand is record-breaking when it comes to obsessively examine the ingredients and selecting the best. This brand has seriously earned our respect; here is all you need to know.
Why Do I Love Model Off Duty Beauty?
When you are looking for the best brand, you need to make sure the brand is transparent. This right here is my favorite fact about Model Off Duty Beauty. This is grown into my favorite skincare brand; I am thoroughly impressed because it is 100% clean, and it delivers what it claims. Their products are made to cater to every unique skincare need. They use only premium quality natural, clean ingredients and lots of love.
Their process of thoroughly researching and picking only clean, GMO-free, plant-based, natural, non-toxic, vegan, and cruelty-free ingredients is what makes it better than the rest. In fact, Its goal as a brand is to be 100% transparent, which is like a breath of fresh air.
In fact, they go the extra mile by making use of only recyclable and reusable packaging. Their customer base is obsessed with the fact that their products are free from synthetic ingredients, petrochemicals, silicones, mineral oils, sulfates, phthalates, and parabens. Not only that, every product is free from synthetic fragrances and artificial dyes as well. Model Off Duty Beauty fulfills the criteria of the ideal skincare brand by providing its customers with happy skin and happy minds. This is the reason why it is an the best clean skincare brand. If you love clean skincare as much as I do, you must get your hands on this set by Model Off Duty Beauty.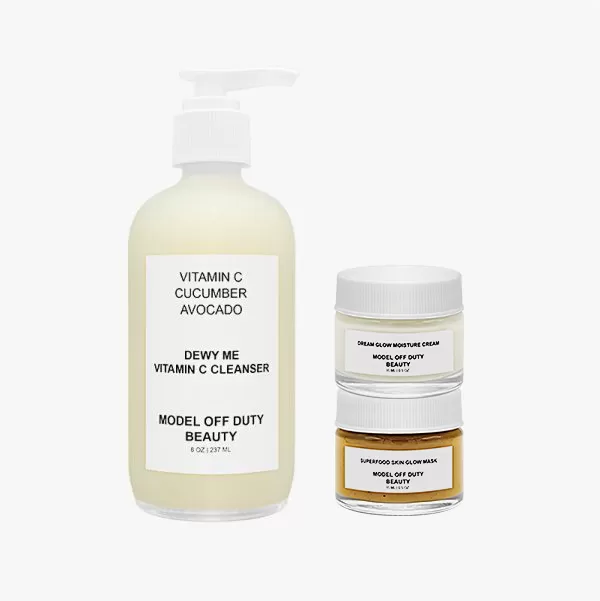 Model Off Duty Beauty Get Set Go Starter Set
This skincare set by Model Off Duty Beauty consists of all the skincare basics to help you achieve that healthy glow in no time. Made with only 100% natural and organic ingredients, this set includes three products by Model Off Duty Beauty, namely,
Superfood Skin Glow Mask: The Superfood Skin Glow Mask is an essential skincare essential that works to treat dry, dull, aging, congested, acne-prone, aging, or congested skin. Pick this product if you are looking for a creamy formula that works to hydrates, plumps, gently exfoliate your tired skin.
Dream Glow Moisture Cream
Another essential product that definitely works wonders is the Dream Glow Moisture Cream. This luxuriously, rejuvenating moisturizer is all you need to achieve smoother, softer and well-protected face while giving you a visible glow.
Dewy Me Vitamin C Cleanser
Filled with deep cleansing powers this gel-based cleanser works to removes all kinds of impurities without drying the skin. Plus, it is flooded with the powers of Vitamin C.
Up Next: 5 Clean Beauty Brands To Transform Your Routine Right Away