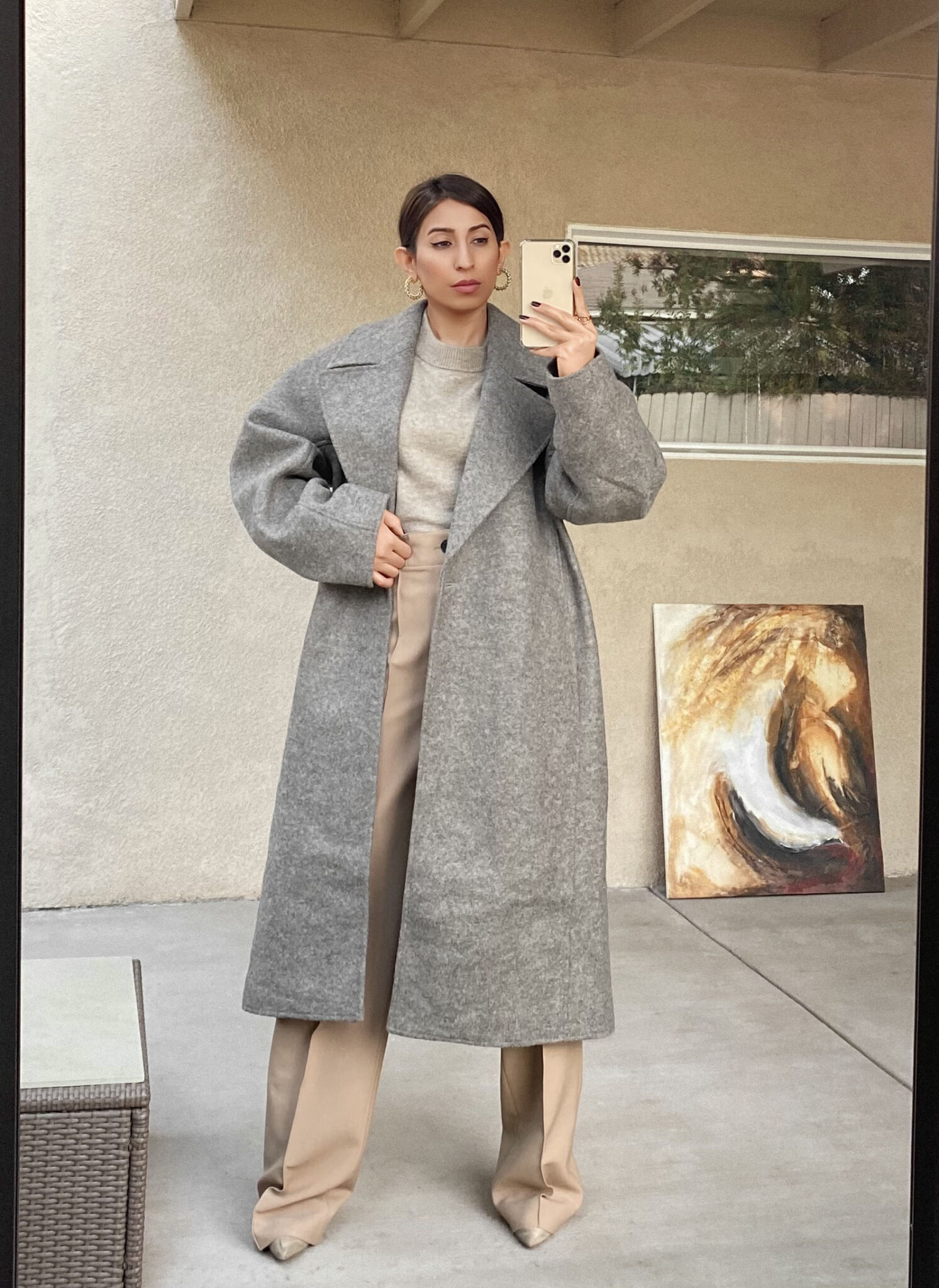 Winter is here – and with the snow, the cold, and the hot chocolates, the need of the hour is to stay warm and look cute – all of that requires cute outfits. Having said that, everyone knows that it's not an easy task to pick winter outfits. So, to make that task a bit simpler, we have gathered the most adorably stylish outfits that will soon make their way into your winter wardrobe. These winter attires will work anytime, anywhere.
Contrary to popular belief that refreshing your wardrobe drills holes in your pocket, these items are inexpensive yet manage to wow everyone, every time! Whether you're planning on going full out fancy, or if you want to keep it comfortable and casual, you'll be sure to find an outfit for your taste on this list. Now scroll below and get your hands on the best winter picks.
The Nightingale Faux Leather Blazer ($98)
Leather is a must-have for winter – and our pick is this stylish leather blazer that you'll want to live in.
Polka Dot Oversize Collar Long Sleeve Blouse ($68) 
This season, give a stylish spin to your look with a sheer blouse. The whimsical look of sheer tops is failproof.
Paloma Faux Shearling Coat ($198) 
From the runway to Instagram, shearling coats have come a long way, so why not wear them for your next outdoor activity?
Relaxed Fit Cashmere Turtleneck Sweater ($138)
Since it's winter, we think mentioning a cashmere number is mandatory.
Modern Plaid Pants ($138)
Plaid will always be trendy, so get your hands on this pair of plaid pants before it sells out.
Cable Stitch Crop Sweater ($68) $40.80 
Soft and snuggly cable knit sweater is a great pick if you want to swoon everyone with your cute look.
Long Sleeve Floral Print Dress ($79) $47.40
What's better than floral maxi dresses? So, give your look an extra swish by wearing a floral maxi dress this season.
Sweater Skirt ($69) $41.40
Tiger print is timeless and versatile. You can go for boots, dresses, jackets, and other items in this print.
Margo Coat ($110) $54.90 
Neutral-toned coats are also one of the most loved trends this season. So, stay edgy and trendy by opting for a neutral toned coat.
Hallsey Platform Chelsea Boot ($139.95)
Black and brown boots are good, but you need a pair of red chunky boots to elevate the fashion quotient.
Reptile Embossed Faux Leather Leggings ($118)
Can't get enough of leather pieces? Snake leather pants are the perfect option for you.
Floral Swiss Dot Long Sleeve Midi Dress ($159) 
Like we said, a floral swirly dress is an impeccable festive outfit idea.
Tiffany One-Shoulder Midi Dress ($198) 
It's not Valentine's Day, but you can always look adorable by opting for a head-to-toe red outfit.
Kendall Button-Up Shirt ($98.50)
If you can't decide on the outfit for the day, a classy white shirt is your savior.
Satin Bias Cut Midi Dress ($60) $39
A silky flowy dress is also chic enough for you to turn heads this season – just layer over a coat of your choice on top of it, and you are sorted.
Up Next: Top 21 Fashion Pieces Under $50 That Look Insanely Luxurious