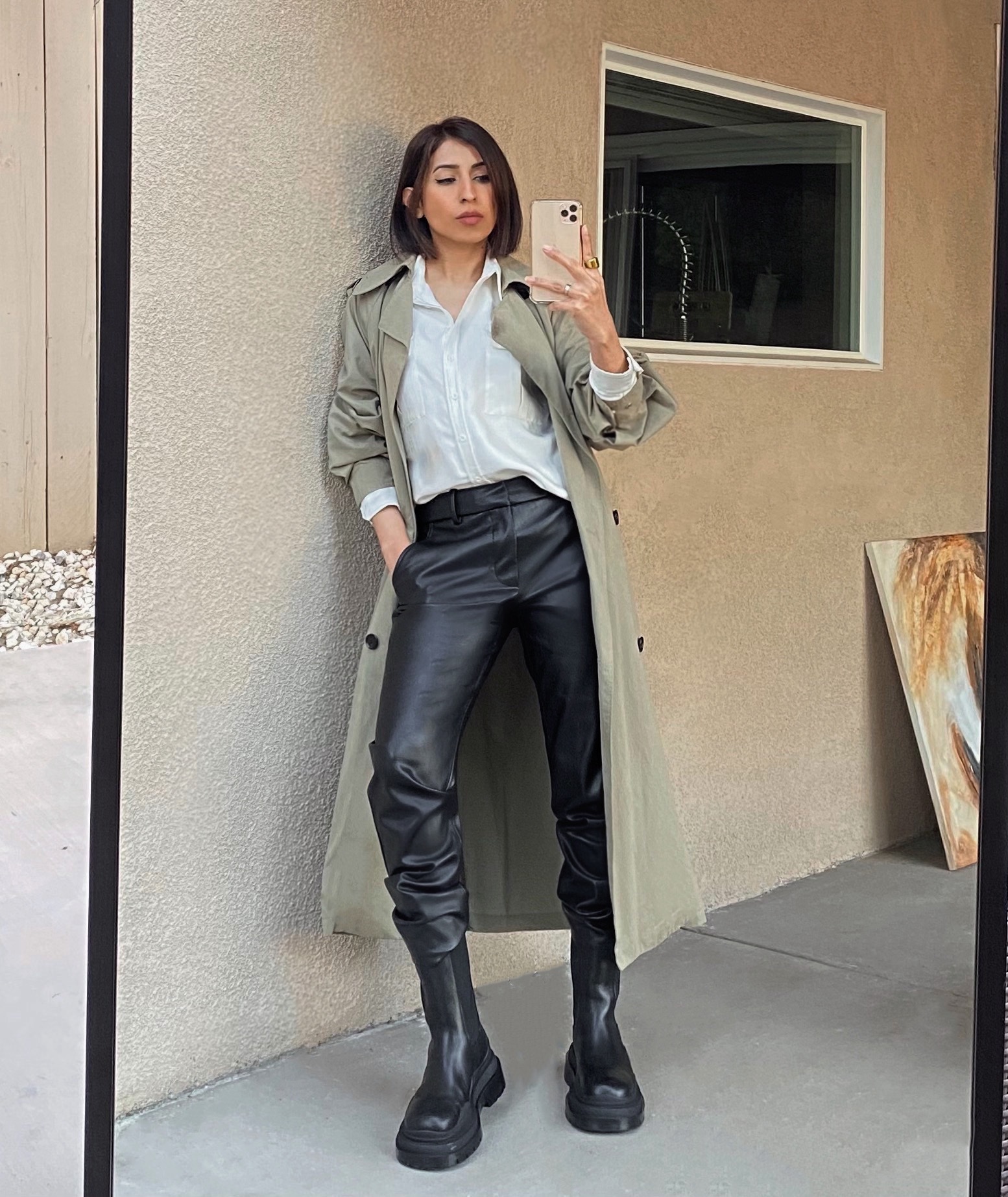 There are uncountable boot trends in the fashion world at the moment. But when it comes to winter boot trends, the footwear world literally begins to buzz with new, reimagined, or blended styles. And why not – who can brave the cold weather without a trusty pair of boots. But a slew of styles and variants means you can end up being confused about which boots should you actually pick. That's when the fashion capital comes to the rescue. The biggest boot trend of this year and the next one is lug sole boots. 
Paris runways are literally being dominated by this boot trend this seaosn. Fashion models, icons, and celebs such as Irina Shayk, Zoe Kravitz, Bella Hadid, and Rosie Huntington-Whitely are all stepping out in style in this sturdy pair of shoes. So, this boot trend is raging in the fashion scene at the moment, and since it is a versatile footwear style, we'd like a pair too!
A stunning blend of sturdiness and style makes the lug sole boot one of the most sought-after boot styles this winter. So, we decided to curate some picks for you too! Keep scrolling to discover stylish lug sole boots to update your footwear collection and stay on top of your sartorial game.
The Biggest Winter Boot Trend of 2020-2021
Kori Park Moto Boot ($129.95) $79.90
Edgy boot with street style-inspired buckles and a sturdy exterior elevated by a block heel that feels super-soft on the inside.
A utilitarian pair of Chelsea boot with a smooth body and a tall profile that'll complete your look.
Lydell Mixed Media Combat Boot ($149.95)
Step out in rough-and-tough style, but feel super-cozy at the same time with this combat boot.
First Classic Waterproof Rain Boot ($58.00)
This pair of waterproof boots is all you'll need when it pours or snows.
Cloudy Waterproof Chelsea Rain Boot ($64.95-$65.00) $48.71 – $65.00
This highly polished green shade Chelsea boot will add a pop of color to your winter outfit.
Make a style statement in these pure white pair of combat boots that come with a lace up front.
Mindinta Chain Trim Combat Boot ($168.95) $99.90
Want to create a rocker chic look? Get this combat boot with a chain trim on the sole for the desired effect.
Magjen Leather Combat Boot ($149.95) $89.99
This boot is so edgy it definitely deserves a place in your winter wardrobe.
Miller Water Resistant Chelsea Boot ($99.95)
If there's one boot style that blends chicness and practicality perfectly, it's this water resistant Chelsea boot.
Ava Platform Combat Boot ($180.00) $108.00
Chunky soles, that are all the rage right now, elevate the profile of these contrast boot.
Freda Platform Chelsea Boot ($184.95)
A leather finish pair is the perfect blend of a combat boot and a Chelsea boot.
A nude hued boot that'll pair like a dream with your neutral winter looks.