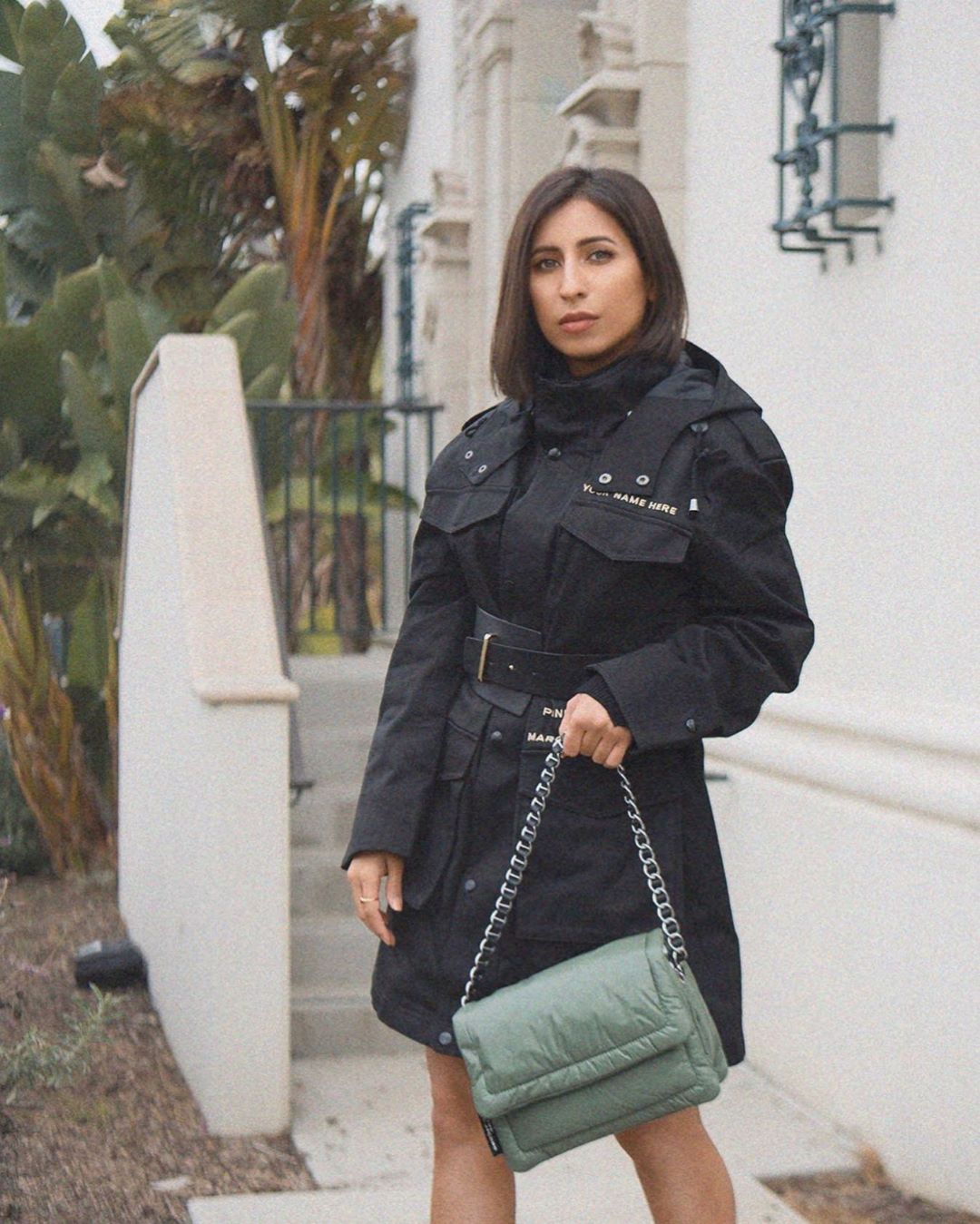 Style enthusiasts know that stunning outerwear is a statement-piece of the Fall wardrobe. This season, you will find that all the trendy, classy, and gorgeous outerwear is all the rage. Everyone needs basic coats and jackets that don't look drab, instead, completes the whole outfit. So, here are the 25 outerwear pieces that are catching on like wildfire among the fashion crowd.
Be it detailed shearling jackets or long corduroy coats; here you'll find every coat & jacket trend that's big this season. Keep scrolling and give your seasonal wardrobe the extra swish!
1. 80's Bomber
Want to relive the 80s fashion world? Bomber jackets will help you experience the bygone era! The puffy and cropped silhouette of these jackets is now the go-to staples for every Instagram IT girl. They are warm and fashionable – sounds like the perfect Fall item!
flight jacket ($1,224)
Lorrcan Puffer Jacket ($95)
Faux shearling bomber jacket ($500)
MA-1 Flight Jacket ($160)
Bomi vegan leather bomber jacket ($670)
2. Classy Plaid 
Want to break out of a style rut? Then, leave some space for plaids in your wardrobe. This covetable print in Fall outerwear is failproof and will also amplify your individualistic style.
Dana Coat ($209)
Dena Oversized Vegan Leather-Trimmed Checked Wool Jacket ($790) $237
Plaid Brushed Coat ($249) $149 
Wice Checks Coat ($374)
Carlyle Plaid Jacket ($149) $104.30
3. Charming Shearling 
This season, eliminate all your fashion roadblocks by opting for shearling detailed outerwear. The trend is super-cozy and works to enhance the look of your outfit. You can pair it with a cute floral dress or blue high-waist denim and a turtleneck sweater.
Faux suede, leather and shearling jacket ($1995)
Faux Shearling & Cotton Blend Barn Jacket ($79)
Oversized shearling coat ($1200)
Puffer Coat with Faux Shearling Lined Hood ($139)
Reversible Long Jacket ($648)
4. Utility Military
Known for its utilitarian look, this outerwear is military-inspired. The oversized pockets with slouchy fit will keep you ahead in the fashion game.
Long-sleeve cargo jacket ($374)
Soft Shell Jacket ($99) $59.40
Wool-blend jacket ($1,165)
Camo Hooded Anorak ($179)
Avignon military jacket ($355)
5. Chic Corduroy
Another vintage-inspired clothing piece that will fine-tune your wardrobe. Think long corduroy coat, white sweater with black denim and boots – this is what stunning looks like!
Belted corduroy coat ($950) $570
Étoile corduroy fitted blazer ($630)
Everly Corduroy Blazer ($168)
Double-breasted cotton-blend corduroy blazer ($800) $240
Fjord Corduroy Down Puffer Jacket ($299)
Up Next: Fall Staple —11 New Puffer Jackets On Nordstrom This Fall