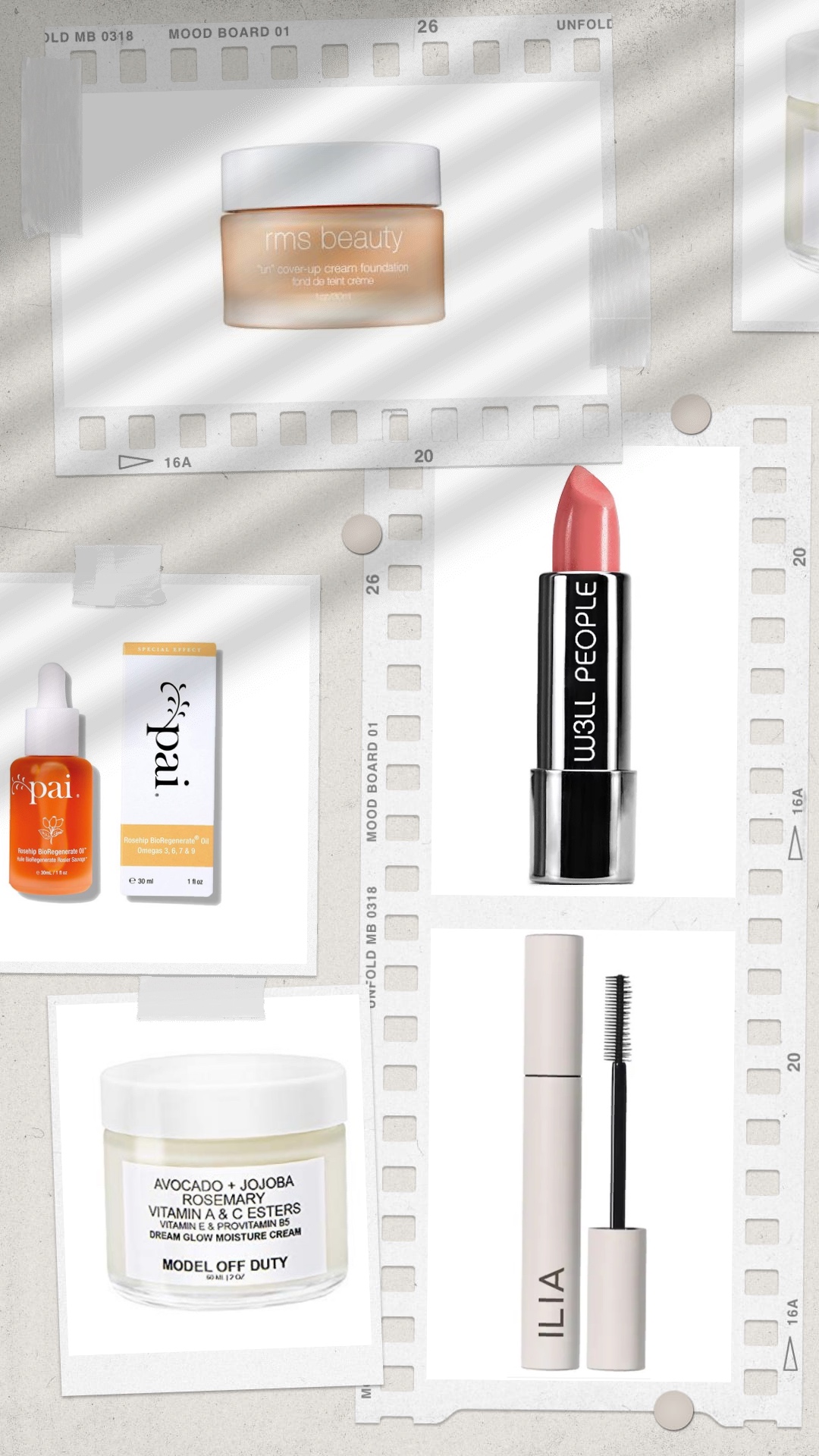 Sustainability is a conversation that we should all be involved in. Especially in the uncertain times we live in. The skincare and beauty industry has taken a big swerve in the past few years to try to be more sustainable – from product sourcing to packaging. In doing our part, we must always try to choose brands and products that are actively eco-friendly. We've done our research and found a few brands whose products are equally as good for the planet as they are for you. The shift is simple, just switch to products with recyclable or reusable packaging.
All you need to do is scroll below to start being a part of a better future for our environment. Check out our list of amazing products and take your pick.
All products featured on Fancy Correctitude are selected based on what our editors truly love. If you end up purchasing through our links, we may earn a small affiliate commission.
The Dream Glow Moisture Cream by Model Off Duty Beauty is a great pick for the skin. It's one of the best moisturizers that we've used. It works in an instant and provides optimum hydration and nourishment. It has the goodness of avocado oil, jojoba oil, and rosemary leaf extract.
Sustainability Check: Model Odd Duty Beauty is doing an admirable job on the sustainability front as well. Their products are formulated with 100% clean, natural, non-GMO, vegan, gluten-free, paraben-free, and phthalate-free. The packaging is also fully sustainable and biodegradable.
Limitless Lash Lengthening Mascara
Choose this award-winning clean product to transform your eyes in a jiffy. This mascara is excellent to make your lashes the best they can look. It provides lots of volume and length and gives it a dramatic effect with just one to two coats. It doesn't clump the lashes and has a wand that is designed to separate them while giving it lift and curl. It consists of beeswax, shea butter, and arginine.
Sustainability Check: The packaging is made from recycled aluminum and glass, so it's biodegradable. The carton is also made up of recycled paper.
"Un" Cover-Up Cream Foundation
You need this rich and luxurious foundation in your makeup routine. It gives a natural finish while still covering up. Use it all over your face and build up to the coverage you like or simply spot-conceal any imperfections with this versatile option.
Sustainability Check: RMS is an amazing clean-beauty brand that is made with recyclable and reusable packaging.
Organic Rosehip BioRegenerate Oil
This rosehip oil by Pai Skincare is organic and very effective. It has concentrated cold-pressed rosehip seeds that help diminish signs of aging. So say goodbye to fine lines and wrinkles with this excellent product.
Sustainability Check: This product is entirely clean and packed in glass bottles and recyclable bioplastic tubes that are environmentally friendly.
If you have been looking for a gentle cleanser that won't strip your skin of its natural oils, then this gel-based formula is a great pick. This all-rounder cleanser is suitable for your face, body, and your hair. It's the ideal pick for travel and otherwise to effortlessly stay clean.
Sustainability Check: We love that this brand is transparent, sustainable, and eco-friendly – right from production to packaging. The brand has also received the Gold Certificate Business Seal from Green America to appreciate their efforts in producing the highest quality and sustainability standards.
Reusable Bamboo Makeup Remover Pads 
These Reusable Bamboo Makeup Remover Pads are your go-to for soft and clean skin. Wegreeco has created these pads to give you an easy makeup removing experience. It is suitable for all skin types.
Sustainability Check: These sustainable and reusable makeup removing pads will make you give up on use-and-throw makeup wipes, thus reducing your carbon footprint.
The NOTO Botanics Multi-Benne Tint provides a beautiful, natural flush to your skin. It is formulated with jojoba oil, natural coconut oil, and shea butter to rejuvenate and repair your skin while providing a healthy flush.
Sustainability Check: This product is sustainable and packed in a recyclable glass jar with a recyclable plastic cap.
The Optimist Lipstick by W3LL PEOPLE nourishes the lips while giving you a high-impact color. It has a gorgeous satin semi-matte finish. It is made of a plant-based formula and gives you long-lasting rich color and a weightless feel.
Sustainability Check: This high-quality lipstick is free from phytochemicals and is entirely biodegradable. Its packaging is 100% recyclable and sustainable as well.
Superfood Antioxidant Cleanser
This face wash by Youth To The People is the perfect pick for effortless makeup removal and deep cleansing. If your skincare concerns include dull skin, enlarged pores, and blemishes, then you need this cleanser. It is gel-based and suitable for all skin types.
Sustainability Check: This cleanser is full of natural ingredients like spinach, kale, green tea that are packed in a recyclable glass jar.
This highly concentrated powder shampoo is suitable for all hair types and gives you salon-quality look.
Sustainability Check: It is packed in a fully recyclable bottle.

This Model Off Duty Beauty facial serum is an effective and safe product to bring back youthful life to your aging skin. It is suitable even for the most sensitive skin as well. If you want to incorporate an effective anti-aging product into your skincare routine, then you must opt for this serum.
Sustainability Check: Youth Day Glow Serum is as sustainable as a skincare product ought to be. It is packed in a recyclable bottle. All products from MODB are the ultimate sustainable pick because the brand formulates its products with 100 percent natural, clean, non-toxic, cruelty-free, gluten-free, non-GMO, paraben-free, phthalate-free, and vegan ingredients.
Up Next: 7 Facial Serums To Try This Year For A Smooth Skin That Glows