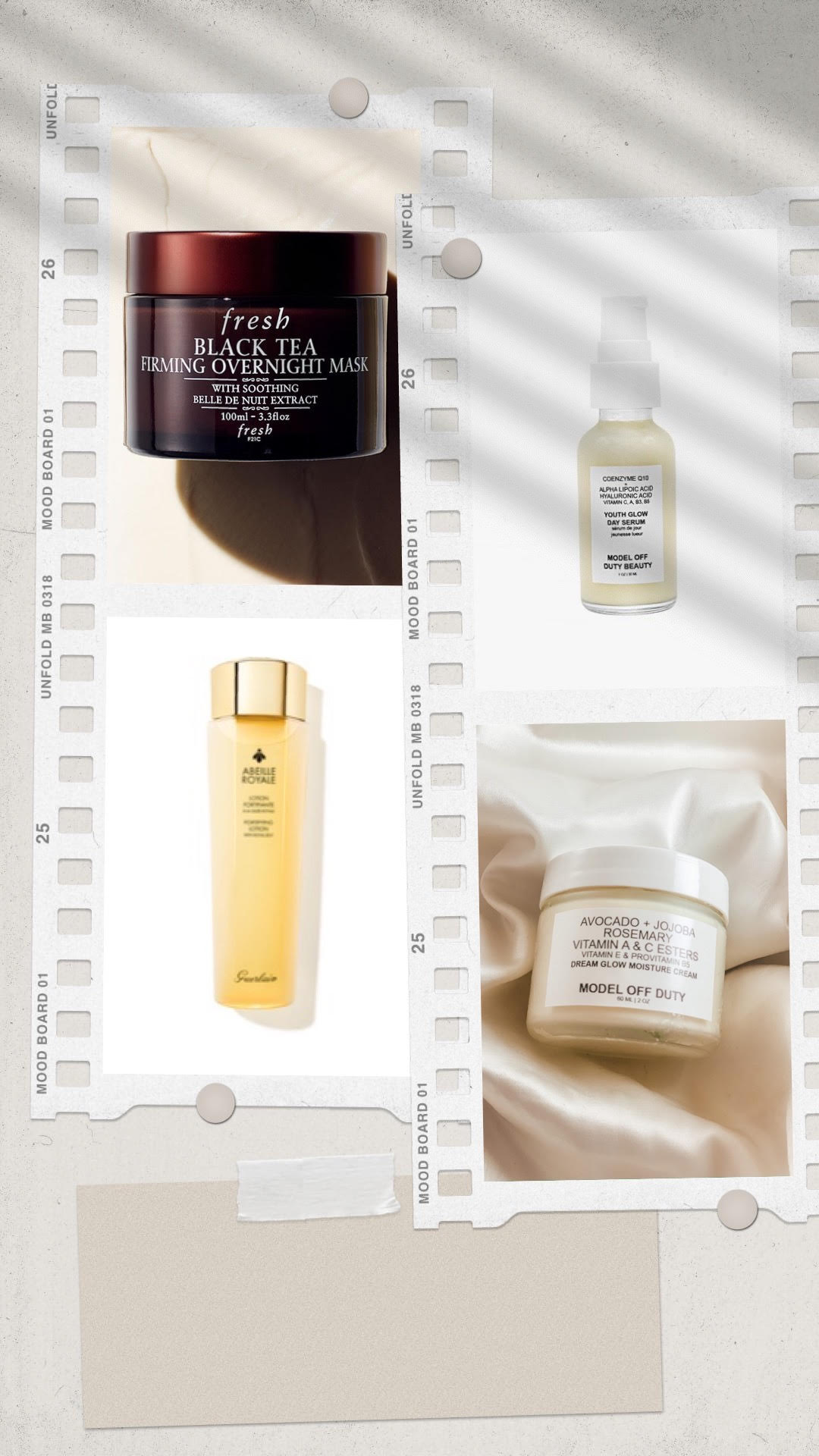 Aging is inevitable, but its effects don't have to be. Yes, signs of aging can be slowed down or even reversed. To combat the effects of aging, you need an iron clad skincare cabinet. We're here to guide you through just that! We've enlisted some great products that will surely help you erase any aging concerns you may have. Bring back that youthful glow and firm skin with our spot-on recommendations. Keep scrolling to take your pick!
All products featured on Fancy Correctitude are selected based on what our editors truly love. If you end up purchasing through our links, we may earn a small affiliate commission.
Best Anti Aging Treatments 2021
This has to be the best moisturizer that we've ever used. The Dream Glow Moisture Cream by Model Off Duty Beauty is nothing short of a miracle. It great for all skin types – it restores moisture even in the most dehydrated skin, its lightweight formula makes it ideal for oily skin, it's 100% natural composition is a godsend for sensitive skin. We knew we had to try it out after reading tonnes of rave reviews, and we're so glad we did. It's infused with the goodness of avocado oil, rosemary leaf extract, and jojoba oil. 
Advanced Anti-Aging Repairing Oil
A rich and potent oil by Algenist that has Advanced Anti-Aging Repairing properties to help you eliminate all signs of aging. It is the ideal solution to combat fine lines, dullness, wrinkles, excessive dryness, and uneven texture. It quickly absorbs into the skin without leaving a greasy cast on the surface. It is power-packed with great and unique ingredients like brown algae extract, microalgae oil, and ceramides. Treat your skin with fresh and irresistible radiance with this miracle product.
Microdermabrasion Age Defying Exfoliator
This incredible exfoliator works wonders to polish the skin by removing dead skin on the surface layer. It will leave you with soft and smooth skin after just one application. Reveal a bright complexion and eliminate dullness, fine lines, blemishes, acne, and wrinkles with this miracle worker.
Black Tea Firming Overnight Mask
This overnight mask is a must-have if you're in a time crunch and can't take out a whole day to pamper yourself. Give yourself a spa-day like rejuvenation overnight with this moisturizing mask. It firms up the skin, redefines the texture, and leaves your skin supple to the touch. Add this to your PM routine to magically wake up with flawlessly glowing skin.
This anti-aging treatment is specially formulated for your under-eye area. It is an exceptional remedy to fight off dark circles, fine lines, and other under-eye concerns. It works to tighten, brighten and deeply hydrate the delicate skin around the area.
Abeille Royale Anti-Aging Fortifying Lotion Toner
Toners are often overlooked in an anti-aging routine, but the benefits extend much beyond the general perception. Any routine is incomplete without the addition of a toner. It effectively hydrates, helps unclog pores, and can combat signs of aging. Our pick is a water-based product that quickly absorbs into the skin.

One of the best serums that we've discovered this year is Youth Glow Day Serum by Model Off Duty Beauty. We've made this clean and safe product a part of our AM and PM routine and have been reaping its benefits. It tightens the skin and gives you a natural glow from within. It actively works to eliminate all aging concerns and is a total miracle worker. 
Up Next: This might serum is the secret to our naturally glowing skin