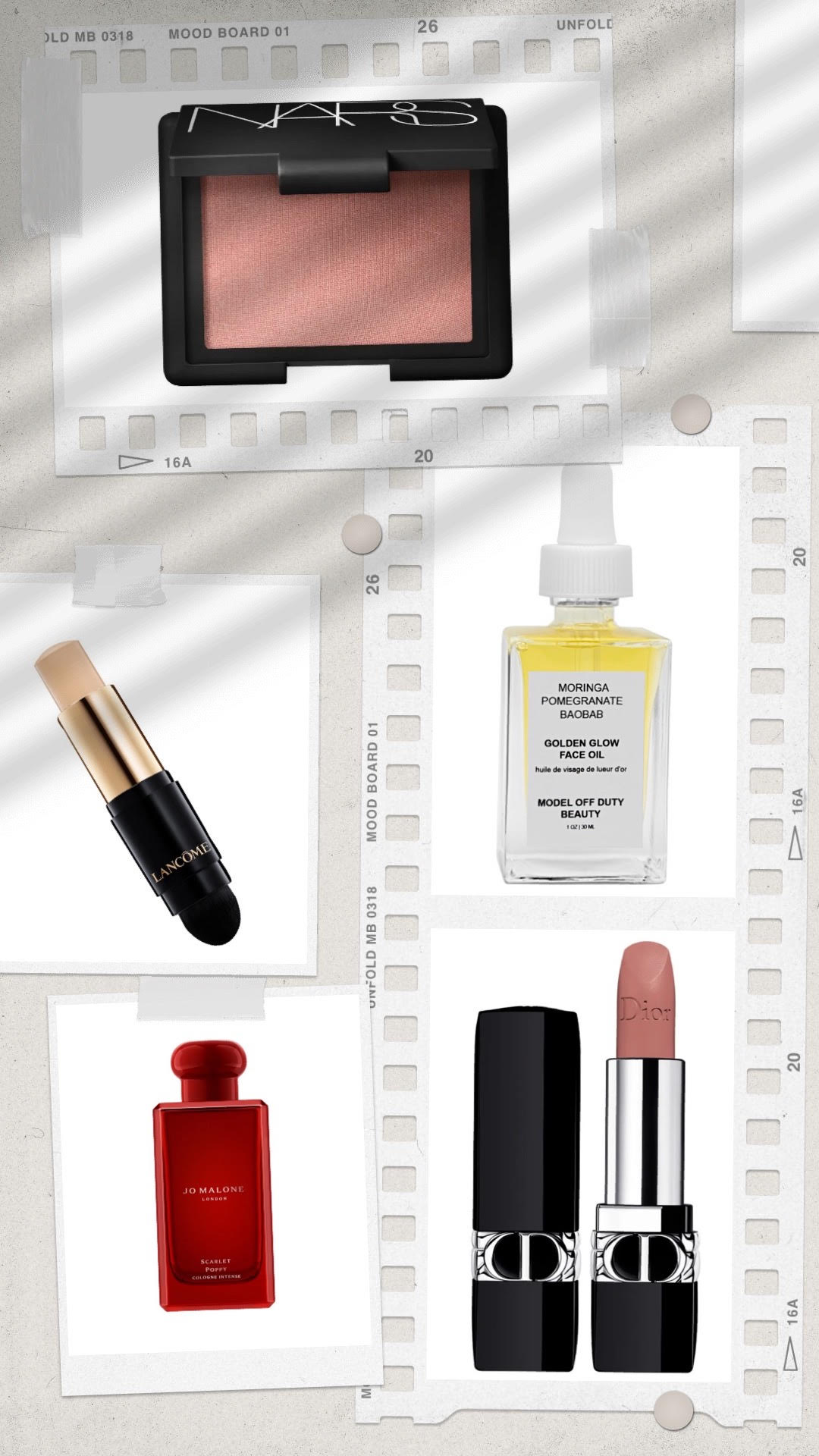 If you are thinking about upgrading your beauty and skincare routine, or currently on a hunt for the right skincare products to kickstart your beauty regimen for the first time in life, allow us to introduce you to 11 best sellers in this department. These top sellers don't just heal, nourish, nurture, and beautify your skin, but also ensure that your skin receives all the love and care it deserves in a healthy manner. Yes, you can't buy happiness with money. But a little investment in beauty and skincare will pay off with a glorious glow and a smooth finish.
The list below includes all the essential beauty products you need to look stunning – right from lipstick to mascara and from moisturizer to face oil – you are just 11 products away from the skin of your dreams.
The Dream Glow Moisture Cream by Model Off Duty Beauty is stealing hearts everywhere. And why not? This customer-favorite brand ensures that all the products are formulated with entirely clean, natural, chemical-free, and vegan ingredients. This MODB moisture cream is packed with the goodness of avocado oil, jojoba oil, and rosemary leaf extract, which moisturizes the skin and leaves it with a dreamy glow. Also, did we mention that this moisture cream suits every skin type? 
Rouge Dior Refillable Lipstick
This Rouge Dior Refillable Lipstick by Dior is simply iconic. Thanks to the classic yet edgy color, the smooth texture, and the brilliant, long-lasting finish, this lipstick is something countless beauty-obsessed people are eyeing. Packed with natural ingredients such as red peony extract, shea butter, and pomegranate flower extract, this lipstick is your pick for a lip color that lasts all day long and also keeps your lips hydrated. 
This Nars blush offers a natural flush with a slew of shades that will elevate your makeup application in a matter of minutes. Available in both subtle and bold shades, this blush is your pick for cheeks that speak for themselves. Also, this beauty product suits every skin type.
This eye-shadow palette, comprising of four neutral eye shadows is an essential beauty product for anyone who is obsessed with letting their eyes do all the talking. Add that much-needed matte finish sparkle to your eyes or create that iconic smoky eye effect effortlessly, thanks to the easy-to-use applicators that come with the palette.
This Model Off Duty Beauty face oil is the go-to beauty pick for a golden glow. This product suits every skin type, but works like magic for people with dry skin or combination skin. Made entirely with natural, clean, vegan, GMO-free ingredients, such as moringa, pomegranate, argan, and baobab, this face oil delivers a healthy, natural-looking glow to the skin.
The Scarlet Poppy Cologne Intense is a brilliant scarlet poppy-inspired floral scent. This opulently fragrant scent is tailored to deliver an addictive fragrance filled with the lavish blooms of the scarlet poppy as well as the velvety goodness of iris. Packed with other ingredients such as barley and tonka, a sweet, long-lasting fragrance is just a cologne away. 
Teint Idole Ultra Wear Foundation Stick
This 5-in-1 Teint Idole Ultra Wear Foundation Stick is just the beauty product you need to pick for full, oil-free coverage that lasts 24 hours. The built-in kabuki brush included in this product makes it really easy to use. This is the go-to foundation stick to conceal, highlight, blend, or contour the skin. The smooth finish this product offers is downright obsession-worthy too. 
Youth Power + Repair Night Cream
This night cream is nothing short of a miracle. Apply this clean skincare product before you hit the bed and wake up the next morning to brighter, even-toned, youthful skin. This Model Off Duty Beauty night cream repairs your skin overnight and nourish it at the same time to give it a youthful glow like never before.
This hydrating lip scrub is the care and nourishment that your lips deserve. Not only does this scrub eliminate the dead skin cells over your lips to reveal plumper, smoother lips, but it also comes packed with ingredients such as jojoba oil, brown sugar crystals, and shea butter, that act as a stable base for a smooth lipstick application.
This exceptional Chanel mascara is your one-stop solution to voluminious eyes. In just a single stroke, achieve luscious eyelashes that turn heads everywhere you go. It's also easy to use and lasts all day long. What more does a beauty enthusiast need?
This facial serum by MODB is truly transformational. The credit goes to a double dose of vitamin C and a bit of hyaluronic acid that swims within. In just a few applications, this serum is bound to give you a natural glow that is too good to be missed. So, when you want to look at and feel the best version of your skin, pick this brilliant, clean, vegan, and natural skincare product by Model Off Duty Beauty.
Up Next: 7 skincare products that do what they say