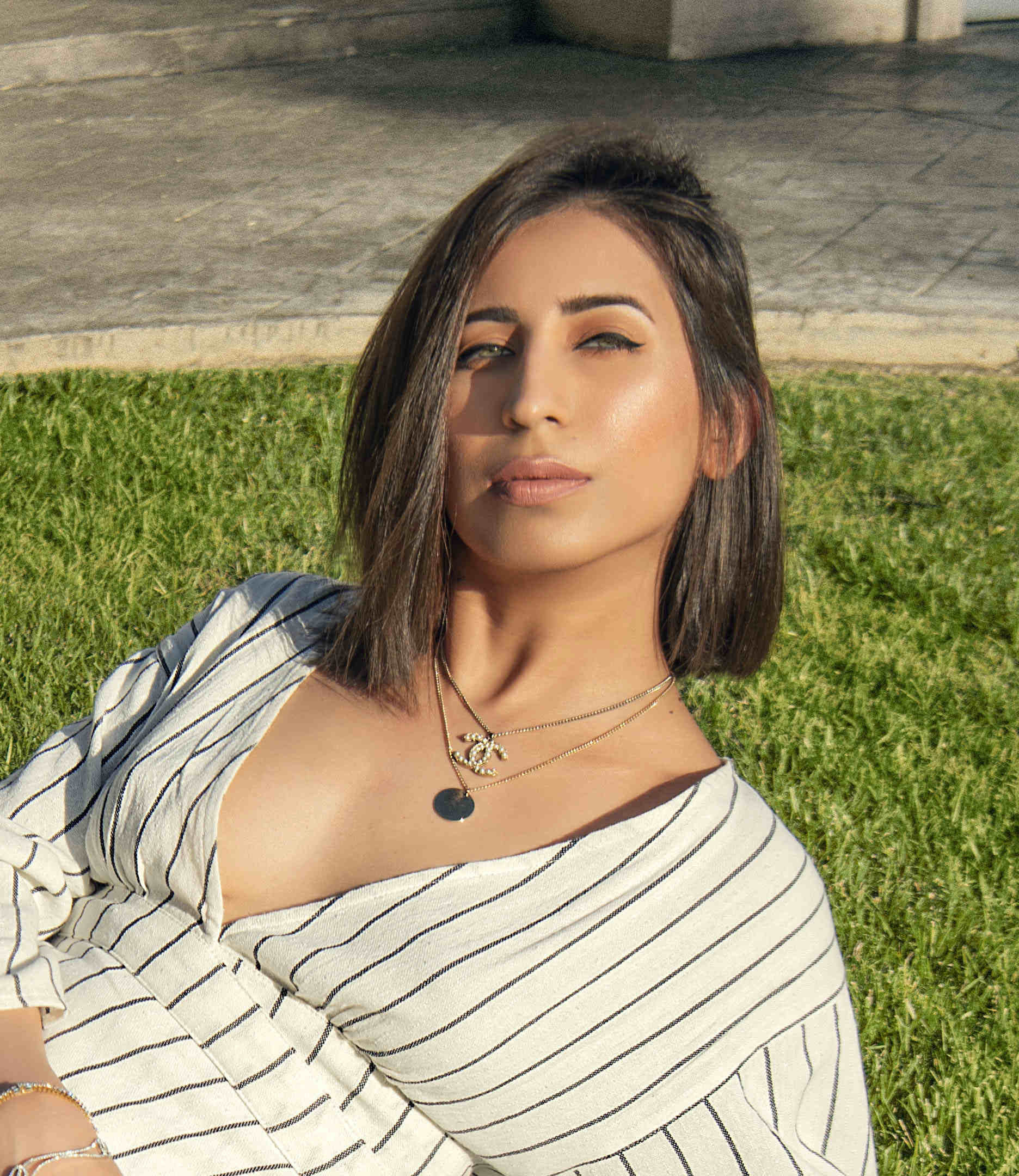 While you're cleaning your skin and hair, do you take into account the harm that non-recyclable plastic packaging is causing to the environment?
Sustainable beauty & fashion is finally becoming more relevant. The industry is slowly but surely advancing towards a greener future. In 2018, Zero Waste reported that more than 120 billion units of packaging are produced in the global cosmetic industry annually. However, it has been noticed that the beauty industry, as a whole, is shifting towards more efficient and sustainable ways of packaging and brands are constantly trying to decrease their carbon footprint and stop the waste. Positive change is more urgently needed than ever to tackle climate change and create a more equitable future for everybody. Here's a list of my 5 favorite brands that support sustainability!
Aveda
I am proud to associate with the brand. I started working with them right when I started my blogging career and it has always impressed me how they were amongst the first ones to support sustainability.
Aveda has long been committed to environmental sustainability and managing its ecological footprint, resulting in 85% of its skincare and haircare products being made of 100% recycled materials. Beautifying your hair and environment, all at once. Sounds great, right?
…

…
Dior
Another one of my all-time favorite brands, Dior is effectively and efficiently moving towards a more sustainable way of packaging. Dior has been successful in cutting off the packaging waste like excess cardboard, paper leaflet, and cellophane, which was previously included with their products. My favorite Hydra Life collection from Dior is oriented towards cutting off the excess waste and is sold in eco-friendly packaging. Moreover, it is the first skincare brand to partner with the Human Microbiome Project, a worldwide collaboration, researching skin flora genes. The Hydra Life collection is free of parabens, silicone and petrochemical derivates, making it gentle on the skin and environment both!
…

…
La Mer
La Mer's Blue Heart Campaign is what won my heart and is sure to win your heart too if you're an active supporter of Sustainable Beauty Movement! It has been supporting ocean habitats through donations with different projects every year. This year, La Mer reportedly has projects in the Azores, Grenada and the East China Sea. Moreover, in order to preserve oceanic resources, the brand's most famous moisturizing cream only uses sustainably sourced sea kelp as one of its major ingredients.
…

…
Davines
Davines exactly knows how to operate as a responsible beauty business, with a commitment to society and the environment as well. I love this brand because before anybody thought of moving towards sustainability, there was Davines, set up in 1983 with a motto of embracing and protecting your hair and environment, altogether! Moreover, I must say, the tagline 'Beauty + Sustainability' is well thought of!
…

…
Jurlique
Jurlique has been undertaking bio-dynamic farming since the very beginning, in which the use of artificial fertilisers and pesticides is restricted. Moreover, it has been making constant efforts to reuse water and use solar power so as to cut down emissions. Also, they grow their own ingredients and the crops that are not grown in their farms are sourced from sustainable, fair-trade suppliers. Jurlique believes that nothing manufactured solely in a laboratory could rival the healing powers of nature. What I absolutely love about this brand is that it has been successful in delivering the nature's unadulterated and undiluted power to your skin.
…

…
My favorites
Aveda Rinseless Refresh Micellar Hair & Scalp Refresher
Aveda Rosemary Mint Purifying Shampoo
Dior Hydra Life Micellar Milk No Rinse Cleanser
Dior Hydra Life Pores Away Pink Clay Mask
La Mer – The Moisturizing Matte Lotion
La Mer – The Intensive Revitalizing Mask
Jurlique Rosewater Balancing Mist
Both brands and people– have to work together to find solutions. What's your move towards sustainability?
Adi xx