As skincare enthusiasts, we try out thousands of products throughout the year. We put almost every new product release through a vigorous test to determine whether they're worthy of our recommendation. From texture to fragrance and application to results, our vetting process is extensive. While many fail to make it to our list, some gems are simply too good to exclude. We have enlisted these unmissable products that you need to get your hands on right away. You will want to add these 5 products to your cart ASAP!
No one formula will work for everyone's skincare routine. We all have different skin types, and one particular regimen is not going to benefit everyone the same. But some unique skincare products are made to match every skin type. These products have reserved a permanent spot in our beauty cabinet, and they're not going anywhere. From a highly effective exfoliating toner to a rich and creamy moisturizer, find everything you could possibly need in this list.
Essential Skincare Products
This  Dream Glow Moisture Cream is our favorite moisturizer at the moment. We haven't been able to find another rich cream that comes close to this one. It's highly hydrating and gives you a visible glow instantly. As you apply it to your skin, it makes it soft, supple, and radiant. The deep moisturizing properties help refresh and rejuvenate. It is formulated with great ingredients like avocado, jojoba oil, and rosemary leaf extract.
This treatment lotion by La Mer is an incredibly product if you're looking for optimum hydration. Choose this if you are dealing with dehydrated skin, dullness, and uneven texture. It quickly absorbs into the skin and makes it soft, supple, and well-nourished. No matter how excessively dry your skin may be, this product will do the trick.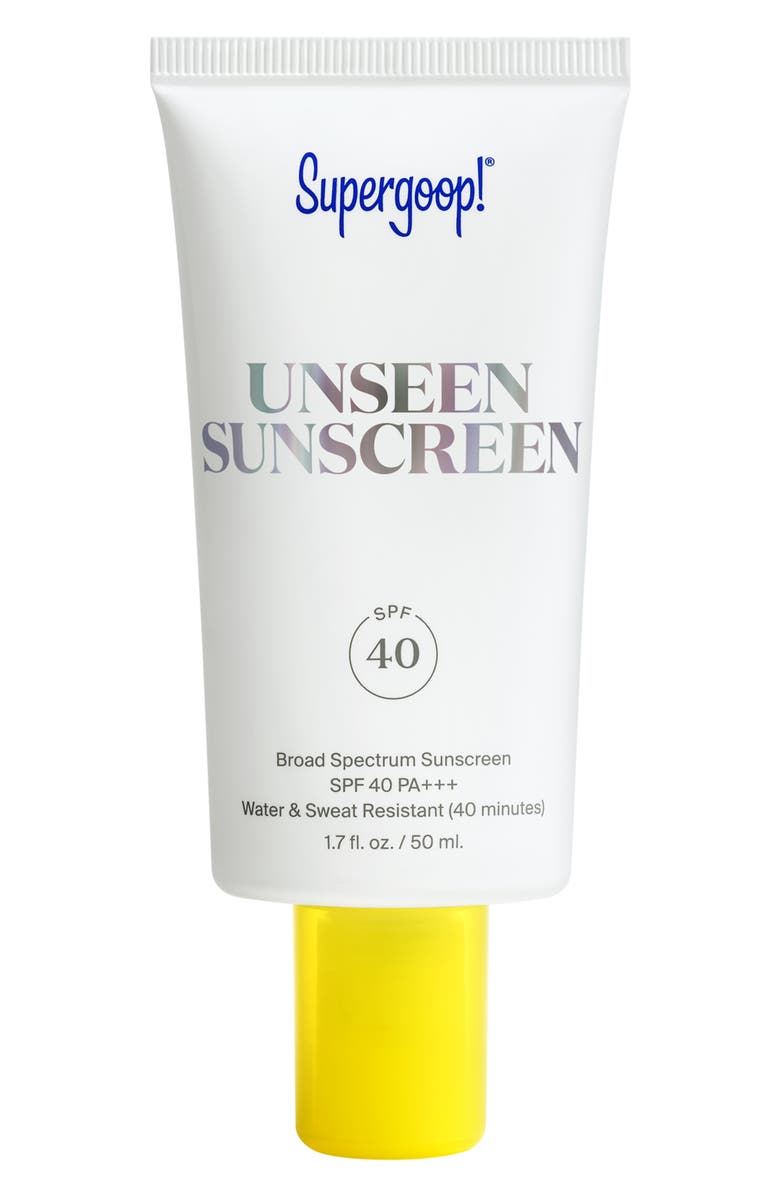 Not adding sunscreen to your routine is one of the biggest mistakes you can make. Our pick is this Unseen Sunscreen SPF 40; it is lightweight and completely transparent, so it doesn't leave a nasty white cast after application. It has SPF 40, so your skin stays protected from the harmful rays of the sun. It is a gel-based formula and acts as an excellent primer for your makeup as well. It provides a smooth base and doesn't make your skin greasy.
This jelly cleanser by Drunk Elephant is a must-have addition to your skincare routine. It deeply cleanses the skin while remaining gentle. Break down any residual makeup, dirt, and oil that's stuck within your pores with one rinse. Achieve clear and clean skin quicker by using it on a daily basis. It also works to reduce any redness, inflammation, or blemishes on the skin.
This Glow Potion Exfoliation Toner by Model Off Duty Beauty is one of a kind. It is formulated with 100% natural and clean ingredients that are very potent and effective. It exfoliates the skin thoroughly without being harsh or abrasive. In just a couple of applications, you can bring back a youthful glow. This incredible product soothes, refreshes, and heals to reveal flawless skin. 
Up Next: 9 Skincare Picks That Will Take 10 Years Off Your Age