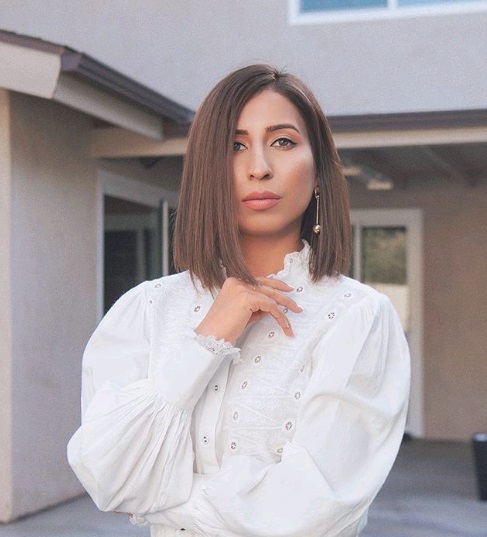 Although you might have received your best skincare tips from the skincare disasters experienced by close friends or family; you know that's not an ideal source. While an average person tries two to five products per year, professional product reviewers try and test new products every day. Yes, we simply spend our lives buying, researching, and reviewing skincare products and we are not complaining; we are obsessed. As skincare enthusiasts, we crave precision – that is why when it comes to skincare, we know what is worth your money and time. Keeping this in mind, we created a list of brands that we can rely on with our eyes closed. We may shop a lot but these are the brands we come back to, time and time again. Read on to find out about the skincare brands we simply swear by.
Protini™ Polypeptide Moisturizer
This protein-filled moisturizer is the best pick to evidently improve your skin tone and skin texture. It is suitable for all skin types and is tailored to eliminate issues like excessive dryness, dullness as well as unevenness. This is the best pick to fight signs of aging and get instantly young-looking and bright skin.
Enlightening Review: "This moisturizer lives up to its price. It's actually a pump, not a jar, so it gives you the perfect dose. It's light and smooth, and you don't feel sticky or greasy after. If I have some inflammation on my face after stress-picking my skin, I use this, and the next day the swelling and redness go down dramatically. It shows real improvement in my skin." -Krossi211
Everyone should have a vitamin C-filled product in their skincare regimen and this Drunk Elephant serum is just the right pick. Filled with potent nutrients, this serum is all you need visibly brighten and tighten your skin.
Enlightening Review: "I have pretty uneven skin, acne scars, and pigmentation. After using this product for 2 weeks I started seeing results, my skin was brighter and my complexion started evening out. 3 months in now, and my skin has never looked this good! I say the product lasts about 3 months, and I use it once a day in the morning." -Opii
Model Off Duty Beauty is the best brand when it comes to effective and natural products; the Dream Glow Moisture Cream is one such product. It is one of our favorite moisturizers. Enriched with the power of all-natural superfoods like avocado, jojoba oil, and rosemary, this MODB product has simply won our hearts. It is one of the safest picks because it is clean and vegan.
Enlightening Review: "I love this product so much. I finally found a face lotion that doesn't clog my pores or cause me to break out. There is almost no scent, great for sensitive skin. My face feels so soft and hydrated. Especially for winter time. the cream is thick yet breathable. Perfect for all skin types." -Courtney
This Model Off Duty Beauty face oil is the perfect pick to make your skin naturally glowing. It is an exceptional replenishing face oil that is suitable for all skin types. Formulated with 100% natural superfoods, this oil is all you need to make your skin healthy and happy. It can essentially hydrate your skin and also reduce the signs of aging. This MODB product is our favorite because it is power-packed with natural and effective ingredients like moringa, pomegranate, baobab, and argan.
Enlightening Review: "I absolutely love this oil as the last step of my skin routine. I use it after a cleanser and toner then use a couple drops of this on my whole face and neck. It's not greasy at all and it really gets absorbed into your skin. It has a glowy/satin finish to it once it's absorbed. After about a week of daily use I'm noticing my skin tone appears more even and my skin just looks clearer and smoother over all. I'm hooked! Will be buying for a long time." -Camryn
This natural retinol alternative product is all you need to incorporate the power of retinol into your skincare. Bakuchiol is so safe because it is 100% naturally sourced. This is the perfect ingredient to get rid of acne and any signs of aging. Pick the Bakuchiol Glow Booster Serum by MODB for clear, healthy, and bright skin.
Enlightening Review: "Beautiful product! Brightened my skin and evened out my tone very quickly. Moisturizing yet non greasy. I love it!" -Sloane
Facial Spray with Aloe, Herbs and Rosewater
This Facial Spray with Aloe, Herbs, and Rosewater is one of the best face mists we have ever come across. It works to revive your dehydrated and tired skin. It is all you need for an instant and dewy glow.
Enlightening Review: "i just bought this about a month ago and it is one of the most amazing things, i use it morning and night and my face always feels and smells amazing, my favorite beauty product i own, Mario Badescu knocks it out of the park again! (the rose is my favorite)" -Zellie Owen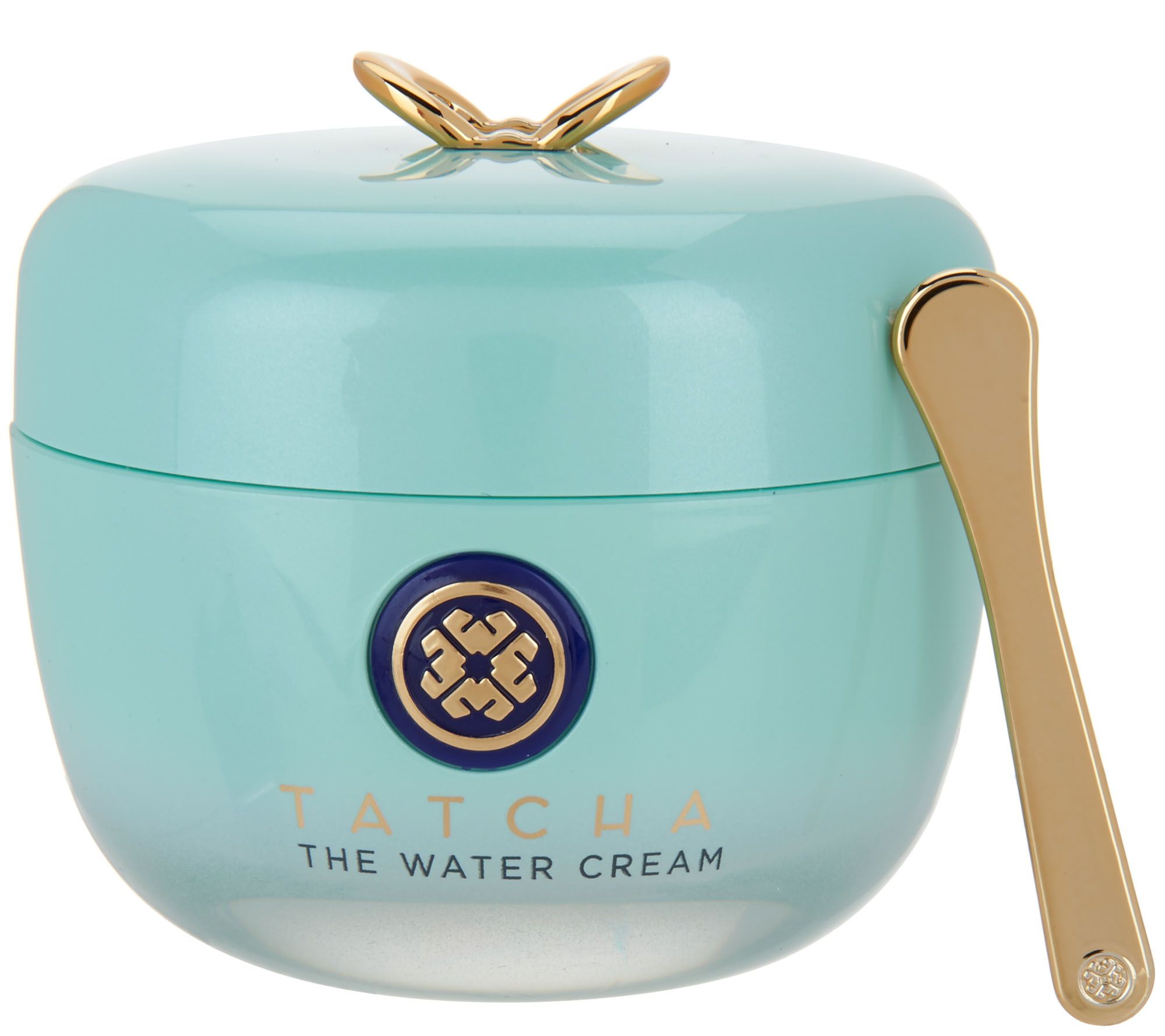 The Water Cream Oil-Free Pore Minimizing Moisturizer
Tatcha has always been one of our favorite brands when it comes to trustworthy skincare. This oil-free water cream is an excellent anti-aging pick. It is like a burst of hydration and nutrients for young and bright skin.
Enlightening Review: " BEST THING I'VE EVER BOUGHT! I have pretty oily skin all year around and this has helped a bit to control how oily my skin gets throughout the day. It doesn't add any sticky greasiness to the skin like most moisturizer's do. It's improved My pore size, texture of my skin, brightness of my skin, elasticity of my skin I can rave about this moisturizer all day!! Buy it!! Also one jar of it lasted me 6 months and that's using it everyday. I know its abit pricey but worth it for the results it gave me. I will never buy another moisturizer again!" -Sydney Jean
The Deep Cleanse Gentle Exfoliating Cleanser
We have been obsessed with this everyday gel-based cleanser. It is a natural exfoliant that clears your skin while essentially hydrating it. Pick this if you have excessively oily or sensitive skin for the safest cleansing experience.
Enlightening Review: "Love this cleanser, I have combination skin and this cleans my skin without leaving it dry. I also notice how smooth my face has become since I've started using it. Love the product." -Nilson
This gentle foaming face wash by Kylie Skin is a product that cleanses while nourishing the skin. It is your pick for clear, fresh as well as bright skin. Its luxurious formula is made up of kiwi seed oil and glycerin to offer nourishing moisture to your skin.
Enlightening Review: "The smell! Oh, the smeellll! And also the product is a generous amount too, it lasts and lasts. It's a rich foam, like creamy. Not too lightweight, not heavy. Feels like a good morning hug on your face" -Solimar G.
This conditioning moisturizer is the best thing you can pick for your face. It will make your skin obsessively smooth without any greasy feeling. Formulated with the perfect blend of humectants and emollients, this product can hydrate your skin the way it deserves.
Enlightening Review: "I was skeptical as I've used many moisturizers and nothing ever seems to work. I went ahead and purchased this after reading many reviews and I'm so glad I did. This stuff is amazing. Keeps my face hydrated and so soft!" -Jasmine German
Crème de la Mer Moisturizing Cream
This is one of the most loved moisturizers. This luxurious moisturizer is our choice for perfectly moisturized and healthy skin. If you have been looking for a product for your sensitive skin; this is your pick.
Enlightening Review: " Love Love La Mer. The Créme is pure goodness for your face. This product is the best moisturizer on the market, a bit pricey but worth every penny." -DonyaM
This anti-aging gel can effortlessly cleanse your pores and diminish all the signs of aging. Anti-Aging Cleansing Gel is a gel-based cleanser and it is the perfect pick to make your skin even and bright. It is suitable for all skin types.
Enlightening Review: "It's addictive, I love this face wash!! It smells great and always make my skin feel clean. I had some fine lines that have almost disappeared after using this product for 2 weeks." -Sweet77
Up Next: 11 Worthy Skincare Products That Will Make Your Skin Glow