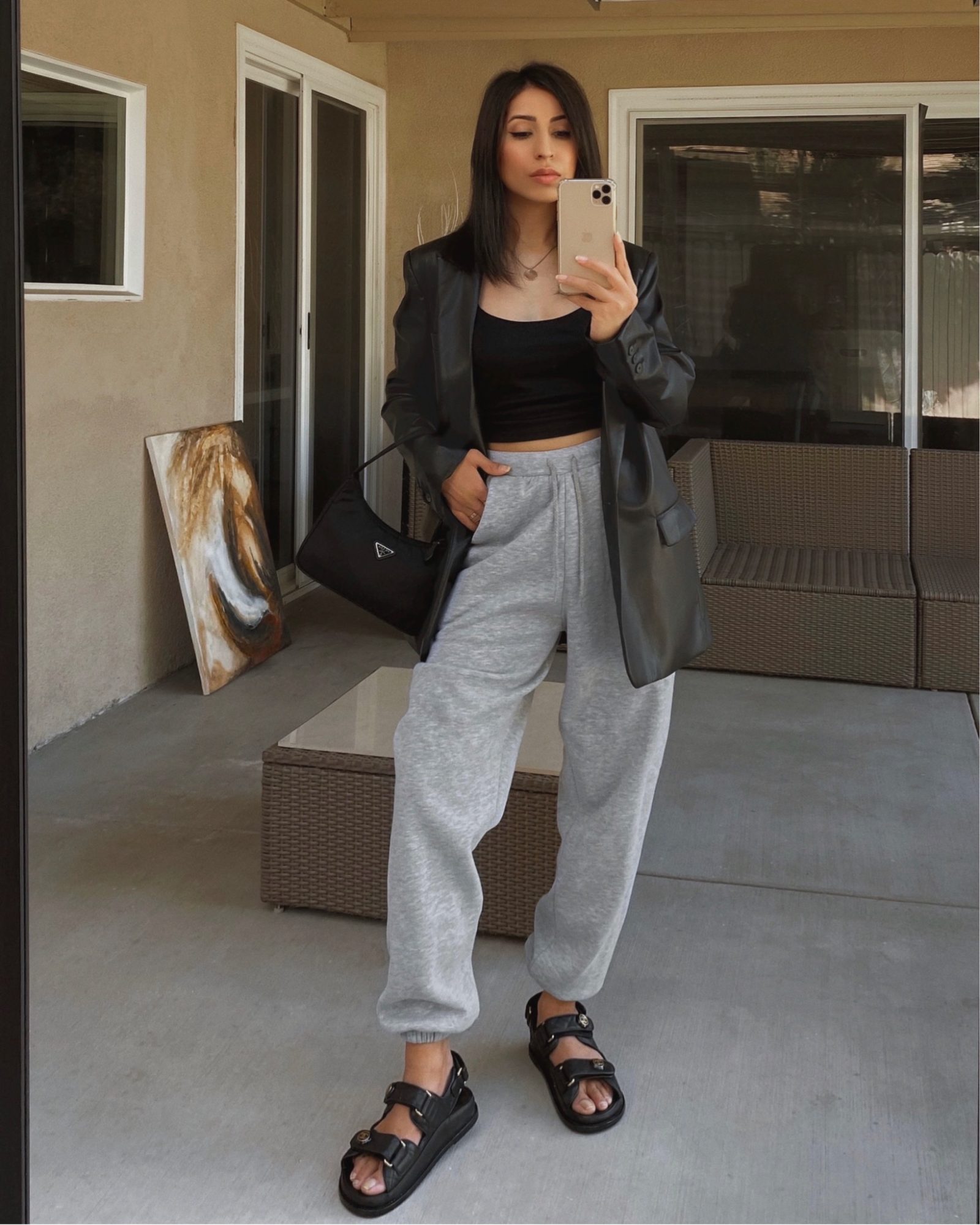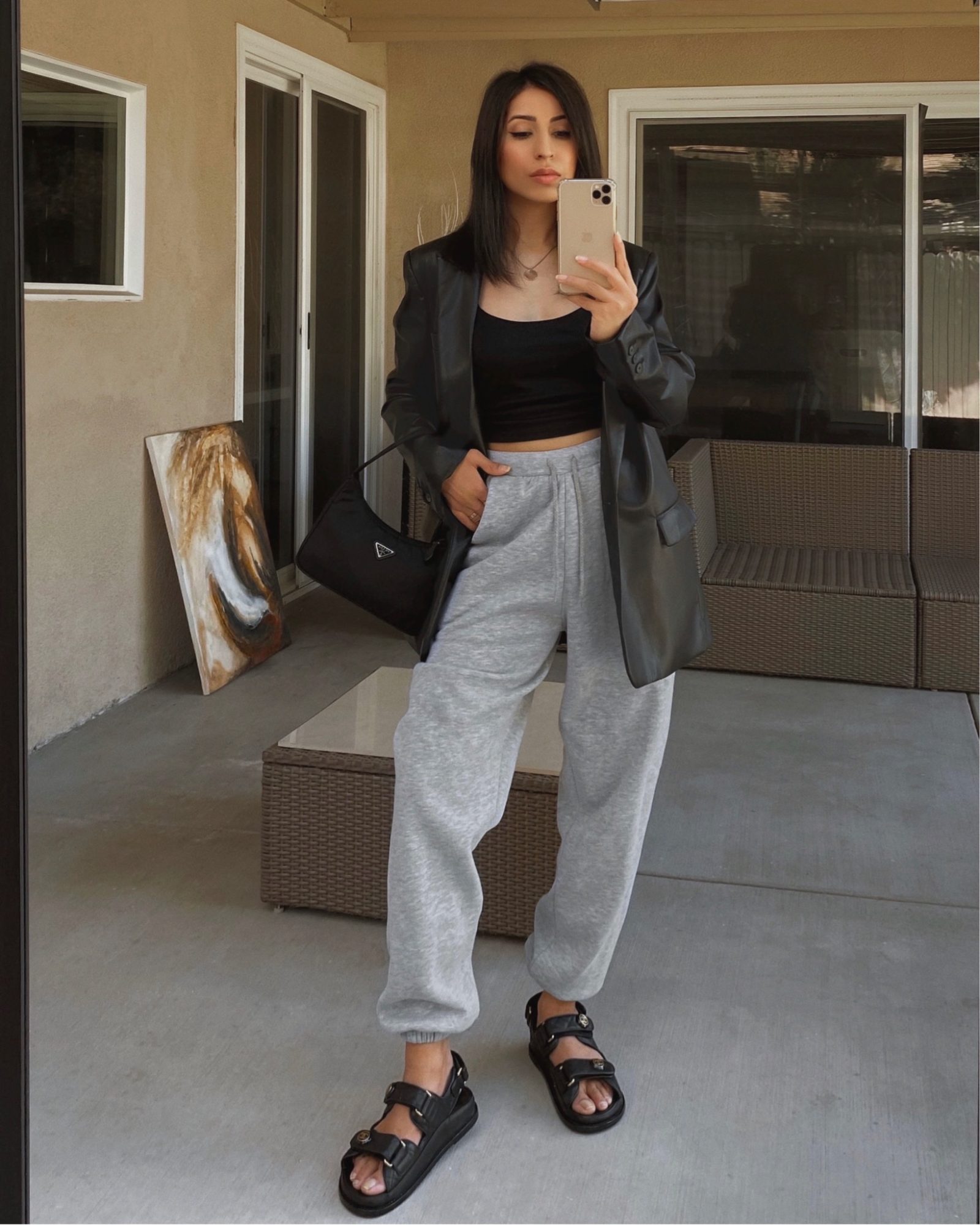 Fashion trends keep changing all the time. But if there's a one-stop destination where all the trend-inspired items are available for us to buy and flaunt, it's Nordstrom. This mammoth retailer isn't just a personal favorite for us but also a go-to place for anyone who loves to shop drool-worthy items. Some of these items are so irresistible that we've already added them to our carts.
To make your hunt for the best fashion items in town easier, we've decided to share these oh-so-amazing fashion finds with you. So, whether you want to upgrade your wardrobe or just find some styling cues, below is a list of sleek, stylish, and surreal sartorial picks from Nordstrom and beyond that can make any fashionista jump with glee. Keep scrolling to keep styling!
BDG High-Waisted Baggy Jean $69
The baggy jean denim trend is here to stay. Indulge yourself in the comfort of the loose silhouette while incorporating an edgy retro-chic look to your ensemble.
ANINE BING Evan Sweatshirt $150
A sweatshirt works for every season doesn't need an excuse to be worn, and is a wardrobe must-have. Pair this uber-cozy sweatshirt with any outfit, and you'll still look chic. With a minimalist vibe, this is a sweatshirt every fashionista is eyeing at the moment.
Song Of Style Amanda Oversized Knit Polo $175 $123
We love ribbed sets. So, we're definitely adding this super cute top to our carts. After all, who needs an excuse to wear this uber-cool oversized knit polo that is equally comfortable and stylish?!
Song Of Style Amanda Knit Short $135 $76
You can never ever go wrong with a matching knit set, especially when it includes this cute pair of ribbed shorts that can be paired to perfection with the knit polo we've listed below. The comfort and warmth of these shorts are downright investment-worthy.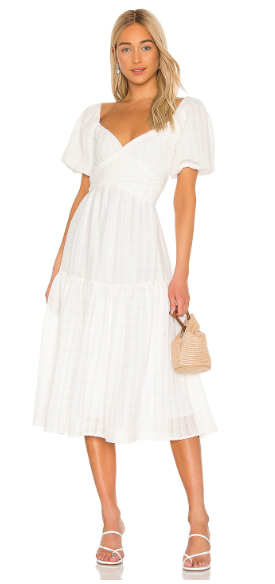 Sonnet Dress $148
This dress is practical, pretty, and edgy all at the same time. In a stunning shade of white, this dress will make jaws drop at a summer beach party or a brunch!
Loulou Studio Sbiru Pleated Wool Straight-Leg Pants $275 $110
Wide leg pants were all the rage in 2020, and it looks like they will lead the fashion game in 2021 too. While it will go perfectly well in a formal get-up, these pants with a slouchy silhouette will look sassy with casualwear too!
Add a sporty element to your ensemble with these athletic sneakers that come with perforated detailing. The silver-tone on the pair adds an edgy spin to it.
Street Level Reversible Faux Leather Tote & Wristlet $49
We simply love this bag made from smooth-as-butter faux leather. This spacious and stylish bag will easily fit in all your essentials and more, but that feature is just the tip of the iceberg! This tote, which comes with a small wristlet, is tote-ally reversible! So, go for the universally approved black, or turn it inside out to reveal a bright pop of red on days when you just want to jazz up your ensemble!
Who doesn't know SKIMS? This shapewear line is reputed for offering comfortable loungewear pieces for women of all shapes and sizes. These boyfriend-inspired boxers are proof that loungewear can be equally snug and stylish.
Treasure & Bond Ribbed One-Shoulder Pullover $69 $28
Who said you couldn't flaunt your shoulders when the temperature dips? This one-shoulder pullover with a ribbed silhouette is just what we're eyeing at the moment.
Topshop Jamie High Waist Ripped Skinny Jeans $75 $49.58
Ripped jeans are leading the fashion world right now when it comes to denim trends, so we're definitely obsessed with them. They are edgy enough to style up even the simplest outfit – and who doesn't want that?
It's 2021, and every fashionista's wardrobe has a place for a bodysuit. They work great as primer pieces for layering options or look stellar even when worn on their own. This bodysuit is just that, plus it gets a jaw-dropping spin with a square neck.
Free People FP Movement Work It Out Hoodie $78 $38
We love tie-dyes! The trend is cool and snazzy, and this hoodie, in particular, reflects just that. Wear it for your next workout session or simply lounge around wearing this comfy attire – you are sure to love it either way!
Free People FP Movement Tie Dye Pocket Joggers $78 $36
On days when you feel too lazy to dress up, pair this pair of tie-dye joggers with the tie-dye hoodie we've listed above – because a matching tie-dye set can single-handedly get you in the mood to laze around at home all day long. Also, it's super cozy, so ignoring this pair is going to be really difficult!