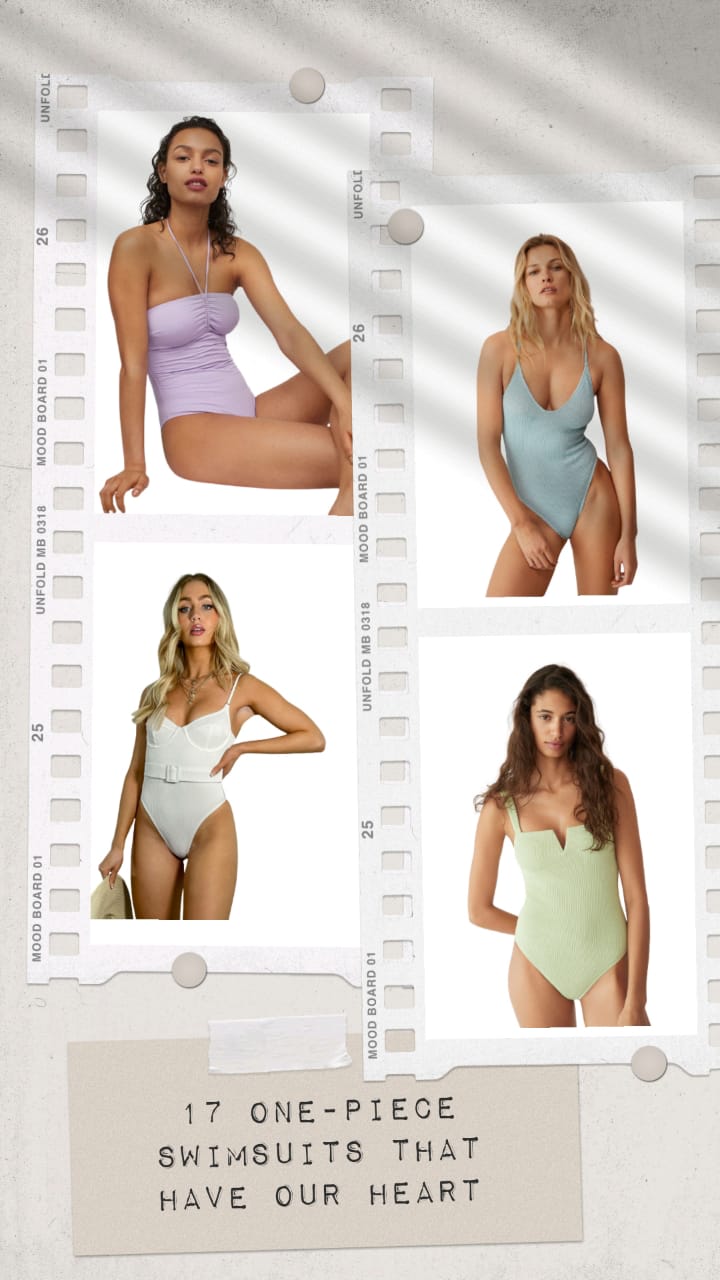 Do you know what the best thing about summer is? Well, you guessed it right – the swimsuits. From pool parties to beach outings, swimsuits are the go-to option for a fun day out in summer. They help you flaunt your body with the utmost confidence and style. So, if you have been looking for swimsuits for a long time now, we have good news for you. We have picked the chicest and comfiest one-piece swimsuits that are totally trendy yet edgy. These swimsuits are literally here to sort the fashion woes for summer.
Thrilled to try them on? Yes, we thought so. Now don't wait up and adorn your wardrobe with the best one-piece swimsuits of all time. They are stunning, one-of-a-kind, and perfect for every body type. So, stop worrying about the summer body and get on the track of flaunting it with these gorgeous one-piece swimsuits that are worth owning a special place in your summer wardrobe.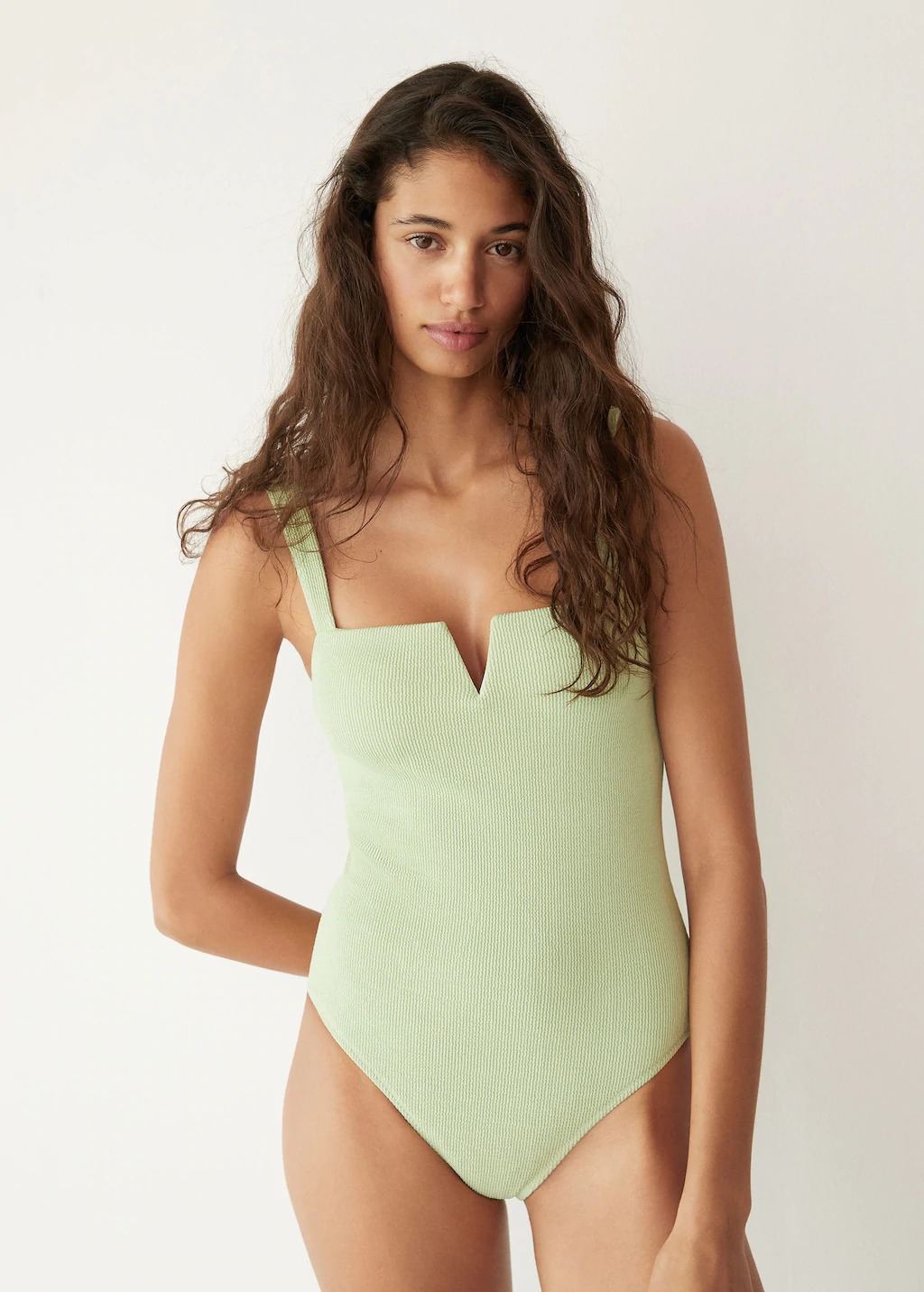 Mango Cut-out textured swimsuit ($79.99) 
Let the fashion world be obsessed with your looks by wearing this pastel green bodysuit. The dainty little V-cut on the neckline looks adorable.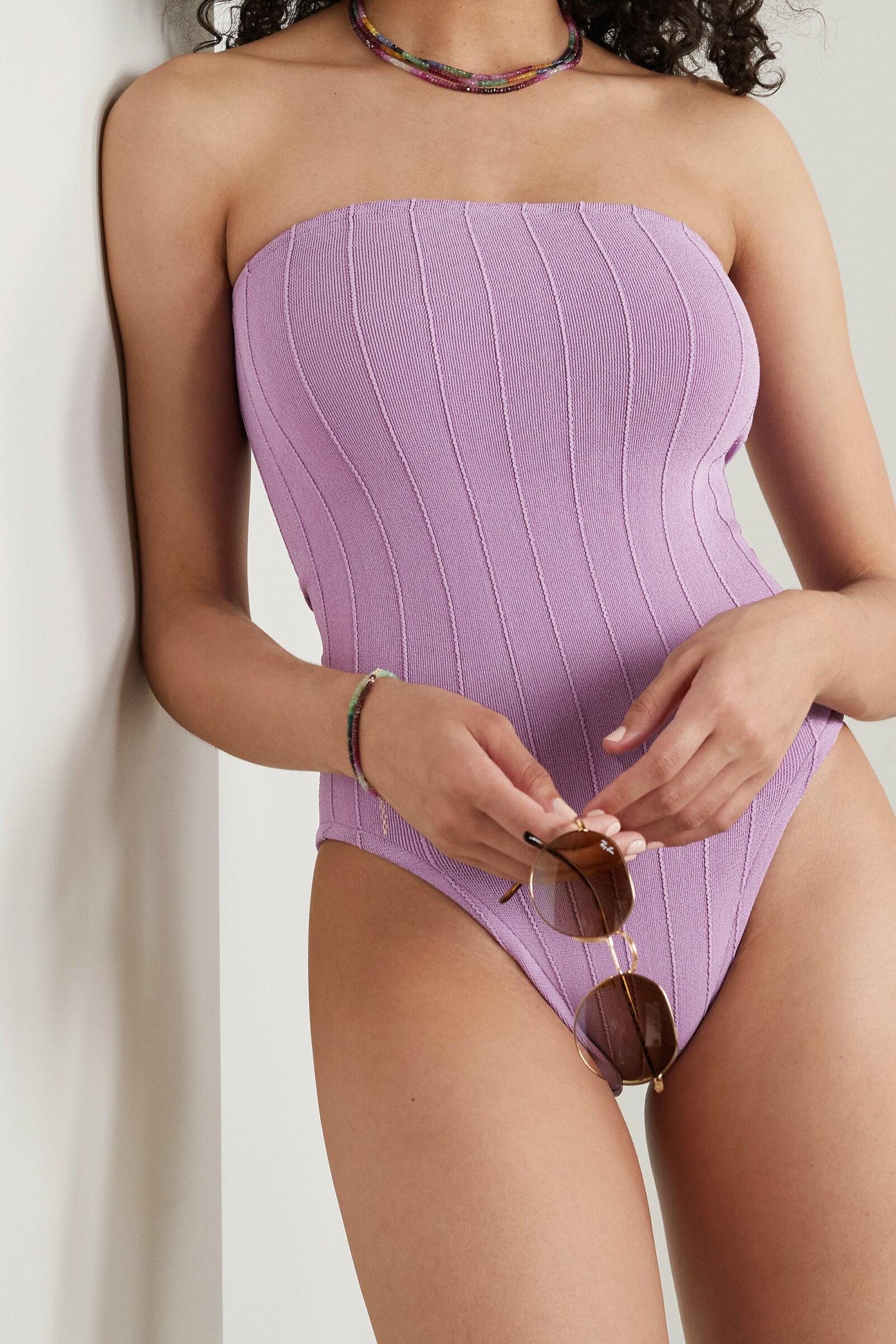 Hunza G Audrey Nile ribbed bandeau swimsuit ($225)
Here's a lavender-hued ribbed swimsuit that will elevate the fashion values of your pool party. The soft ribbed fabric will accentuate your look in the most beautiful way.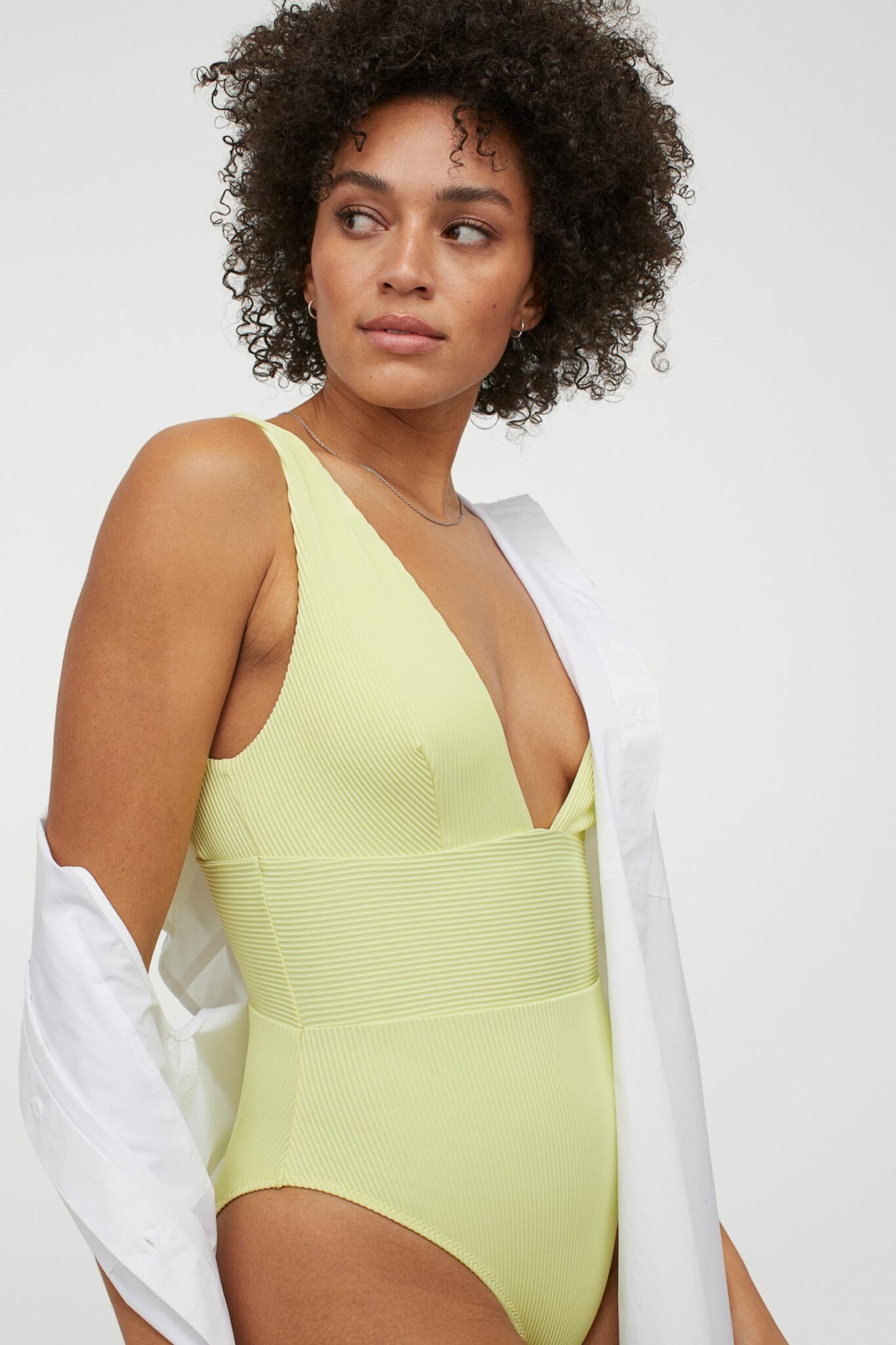 H&M High Leg Ribbed Swimsuit ($29.99)
Time to take out this swimsuit for a spin because it's totally worth it. The plunging deep V-neck and classy lime green color of the swimsuit will work perfectly for everyone.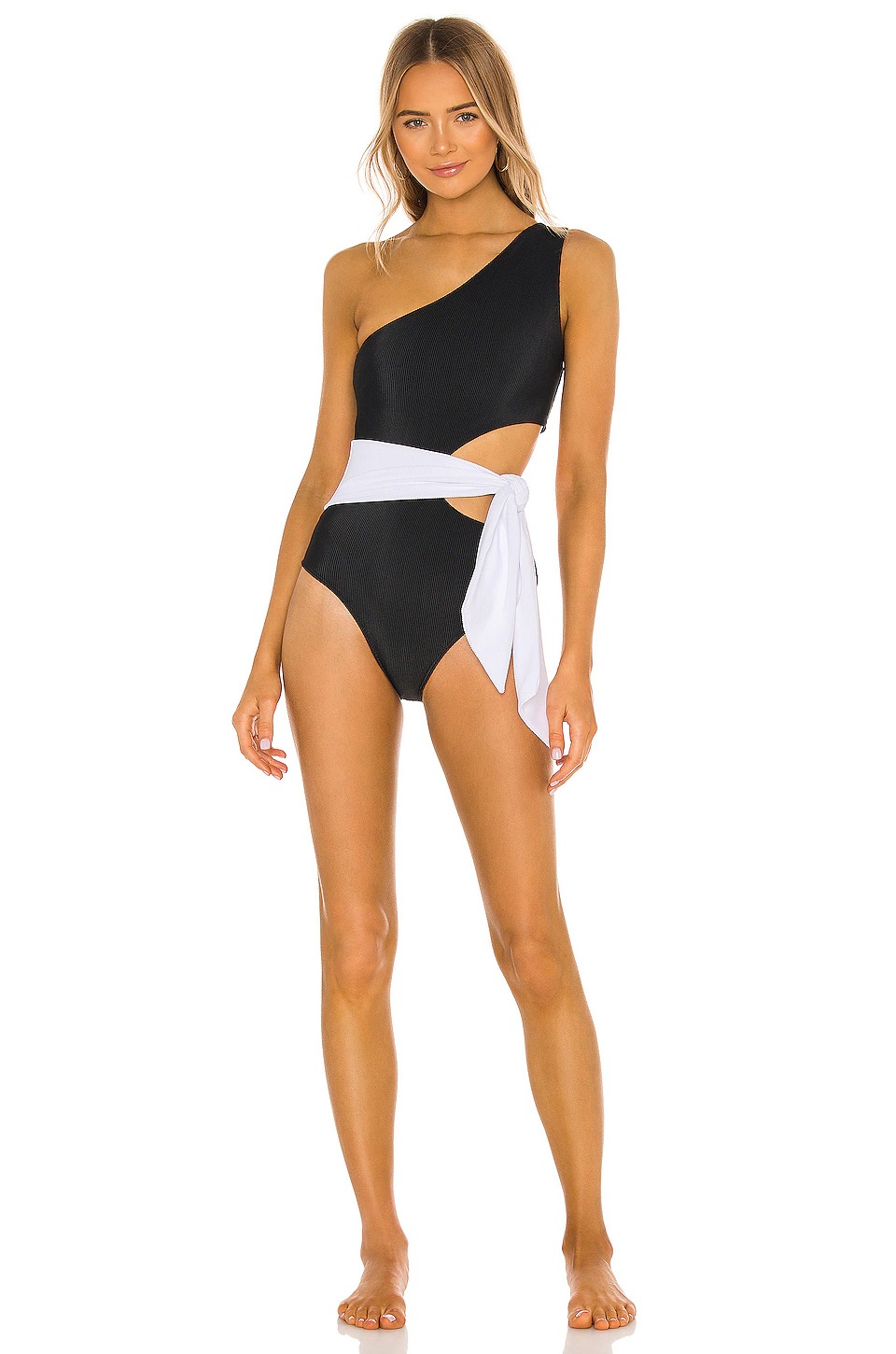 Beach Riot Carlie One Piece ($148)
Give your summer wardrobe the ultimate boost of chicness with this gorgeous one piece that our fashion editors are eyeing. The white tie on the waist and black swimsuit creates a stunning contrast.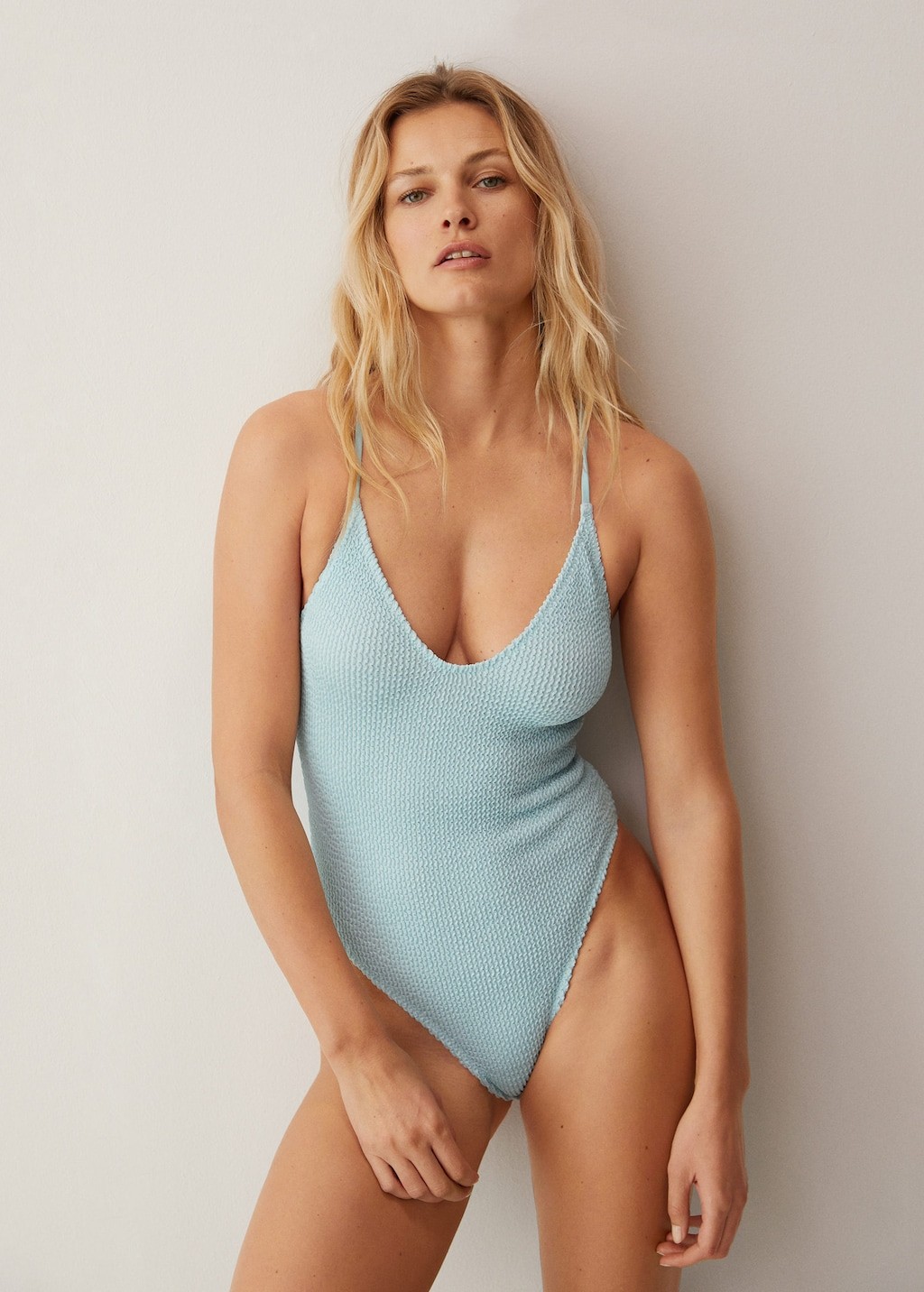 Mango Wrap-back textured swimsuit ($79.99)
The light blue color and cutesy textured fabric of the swimsuit will never disappoint you. Even the deep scoop neckline exudes a classy yet sexy look.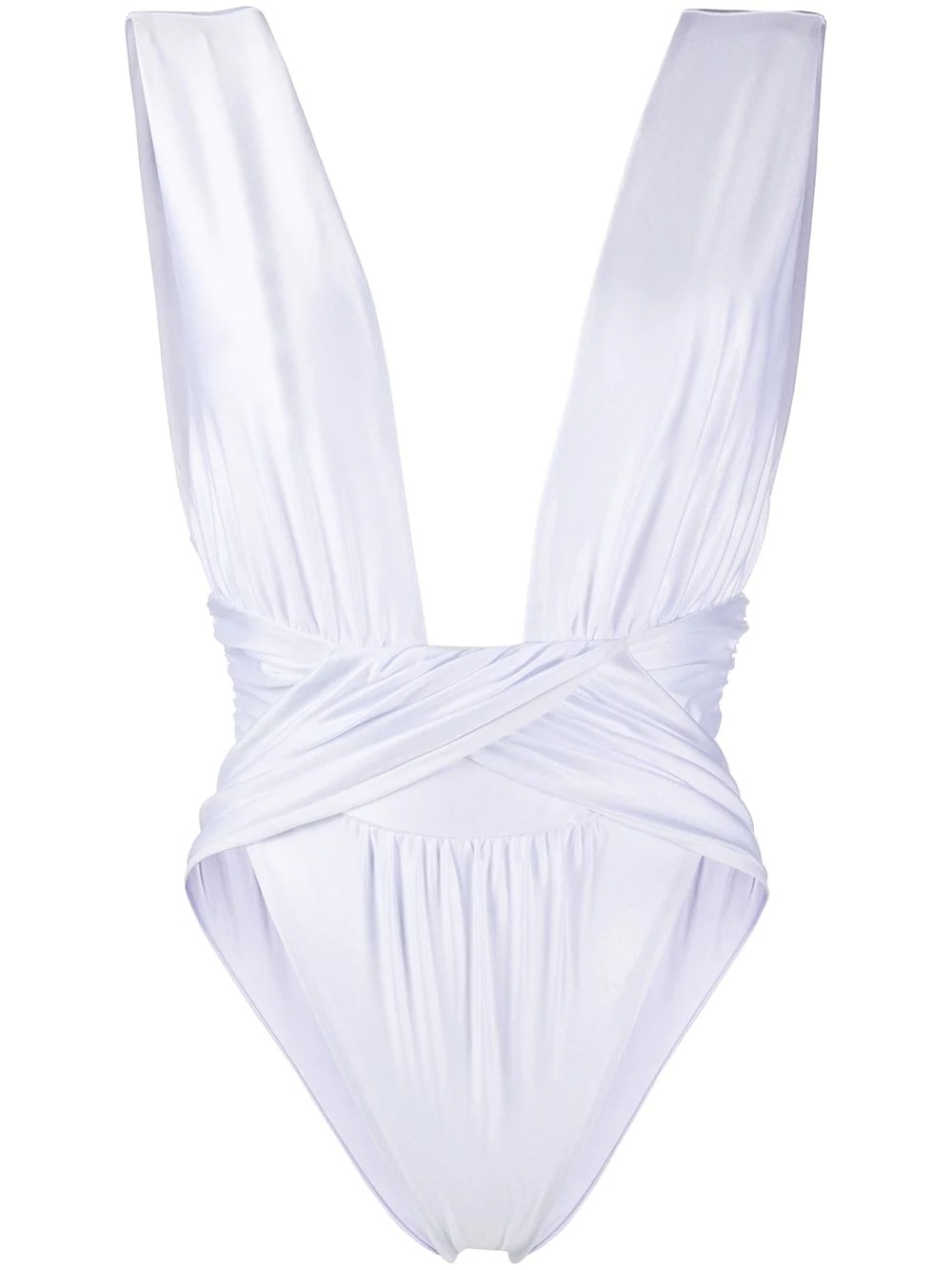 La Reveche Eloee swimsuit ($677)
Here's a gorgeous swimsuit that'll offer feminine charm at its peak. The plunging deep neck gathered look of the bodysuit will keep you fashionably thick all time. Adorned in bright white color, this swimsuit is a must-have.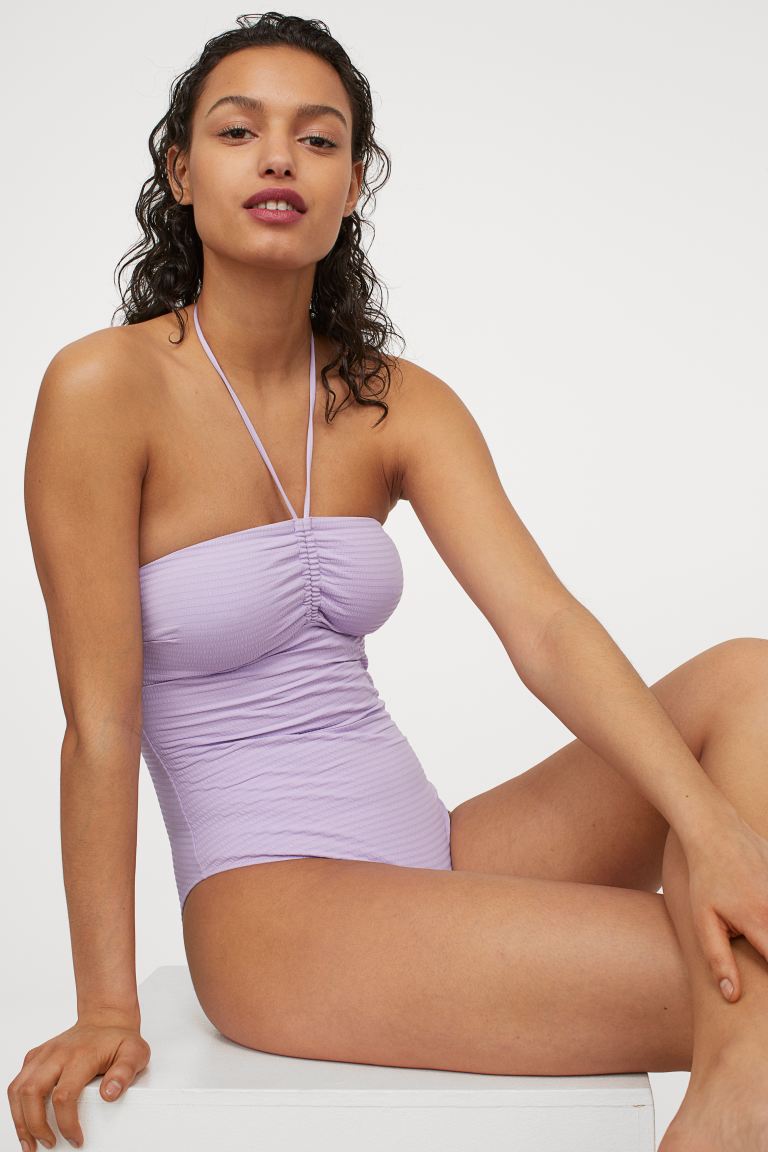 H&M High Leg Swimsuit ($29.99)
Time to look as beautiful as a real mermaid by opting for this gorgeous bodysuit. The lilac color and string halter neck makes it nothing but sheer chic!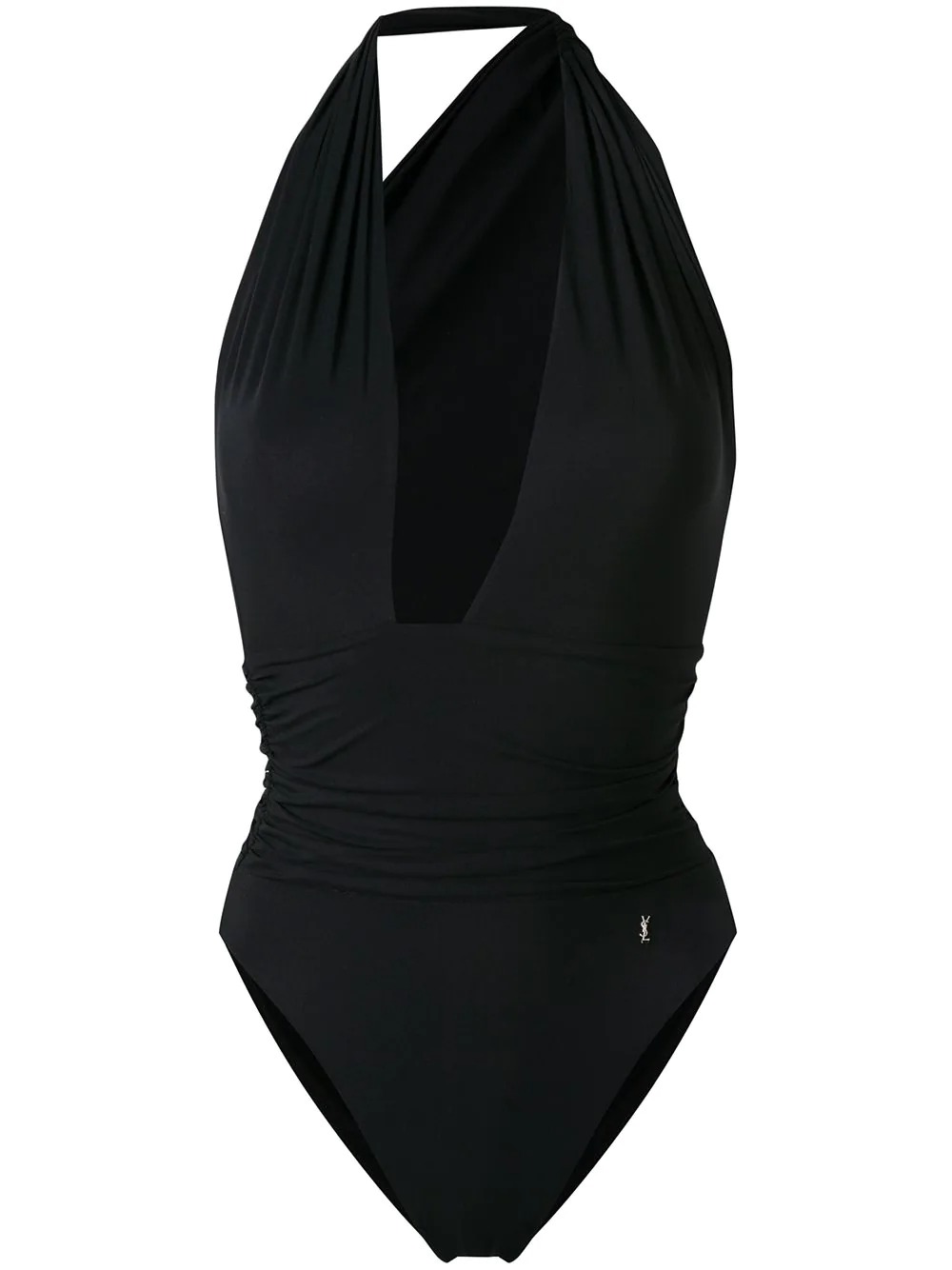 Saint Laurent plunging neck swimsuit ($890)
Give your summer swimwear collection a boost of ultimate chicness with this sleek black bodysuit that we bet you'll be in love with. The deep plunging neck and body-accentuating fit will make it fashionably thick.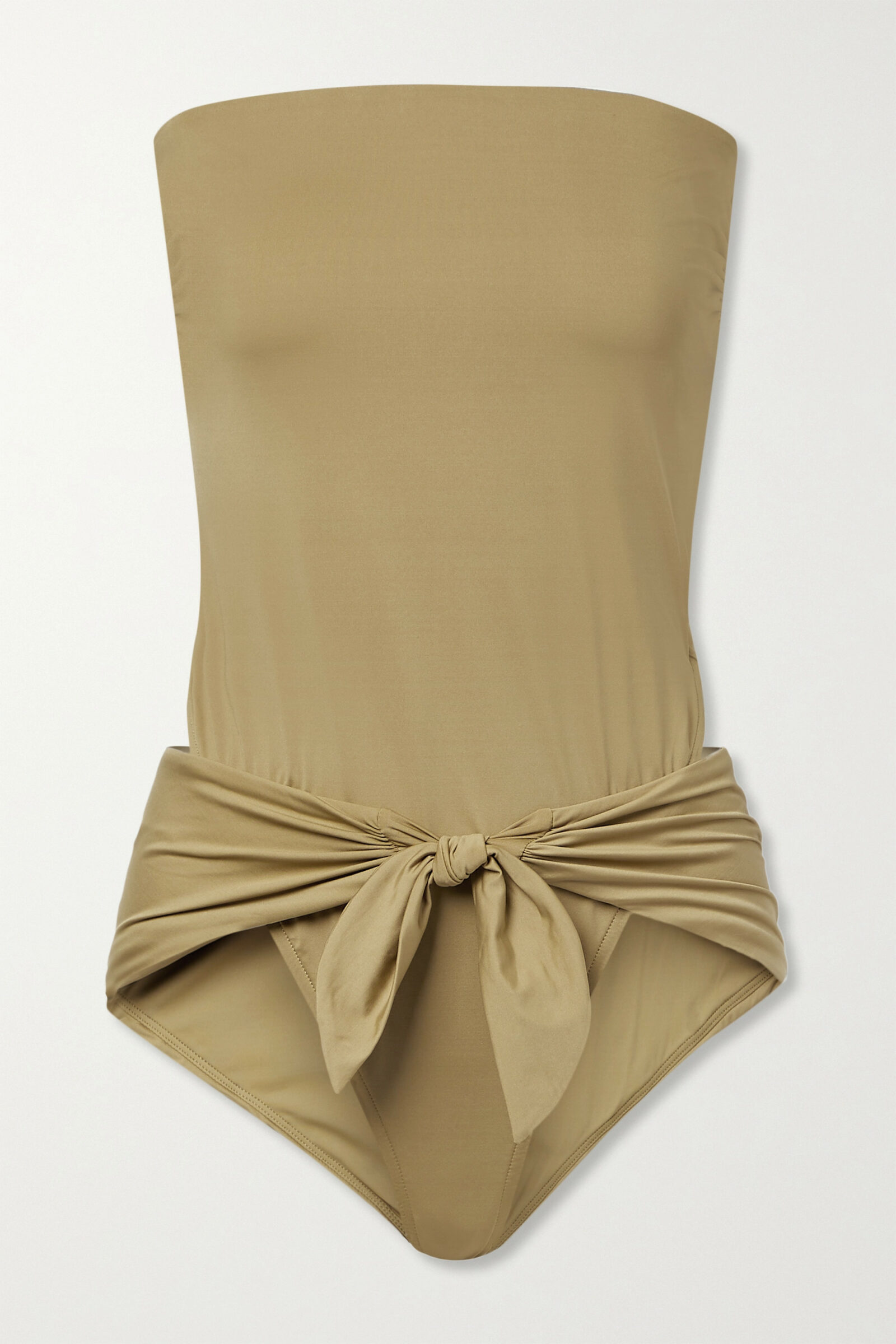 Zimmerman Aliane tie-front cutout bandeau swimsuit ($295)
If there an aesthetically pleasing swimsuit, this is the one. The muddy beige color of this swimsuit is here to sort your dresser's confusion for this summer.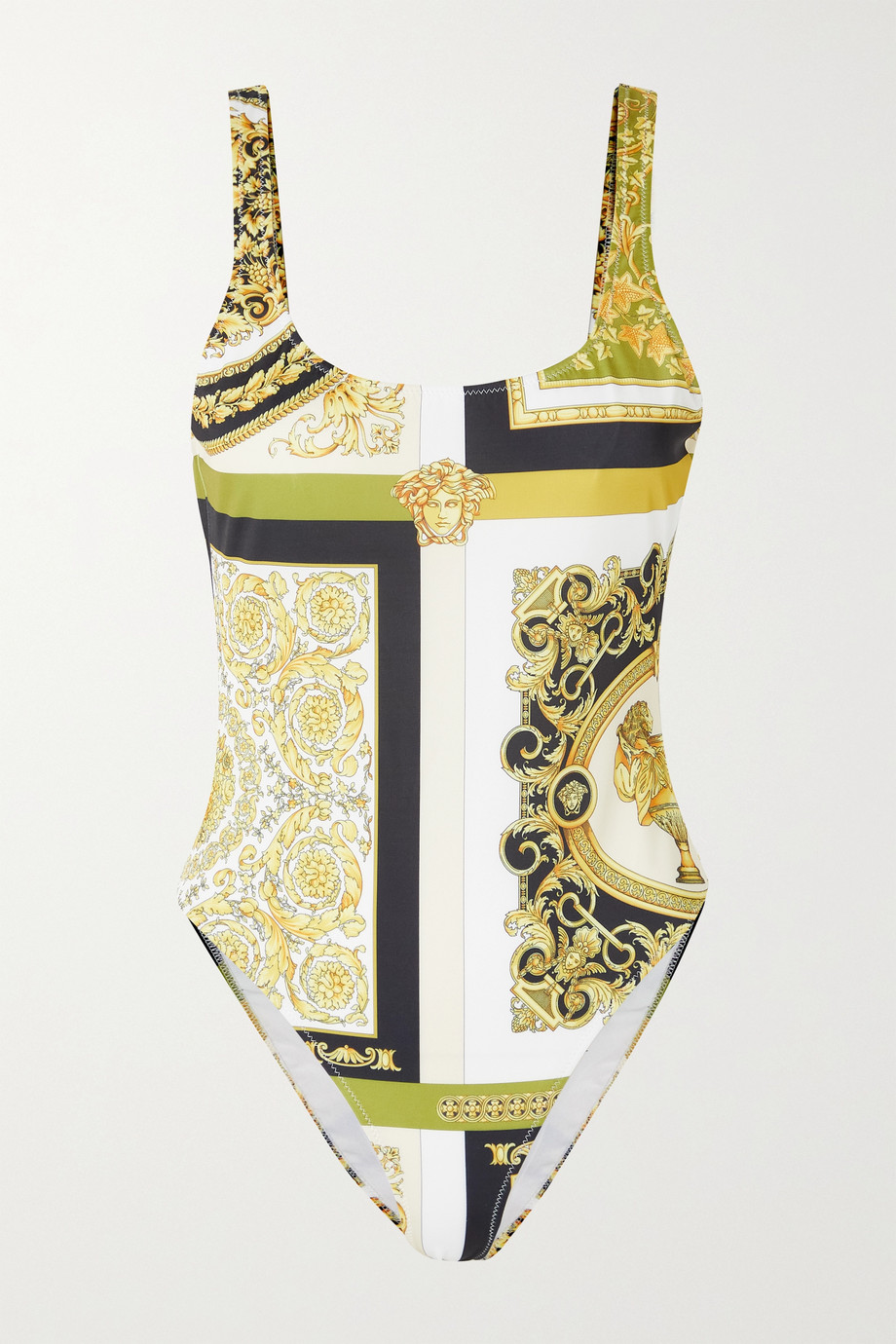 Versace Printed swimsuit ($650)
Want to look top-notch and utterly stylish for your pool party? Say no more because this Versace swimsuit is everything that you're looking for. The signature print and classy look is what make it so swoon-worthy.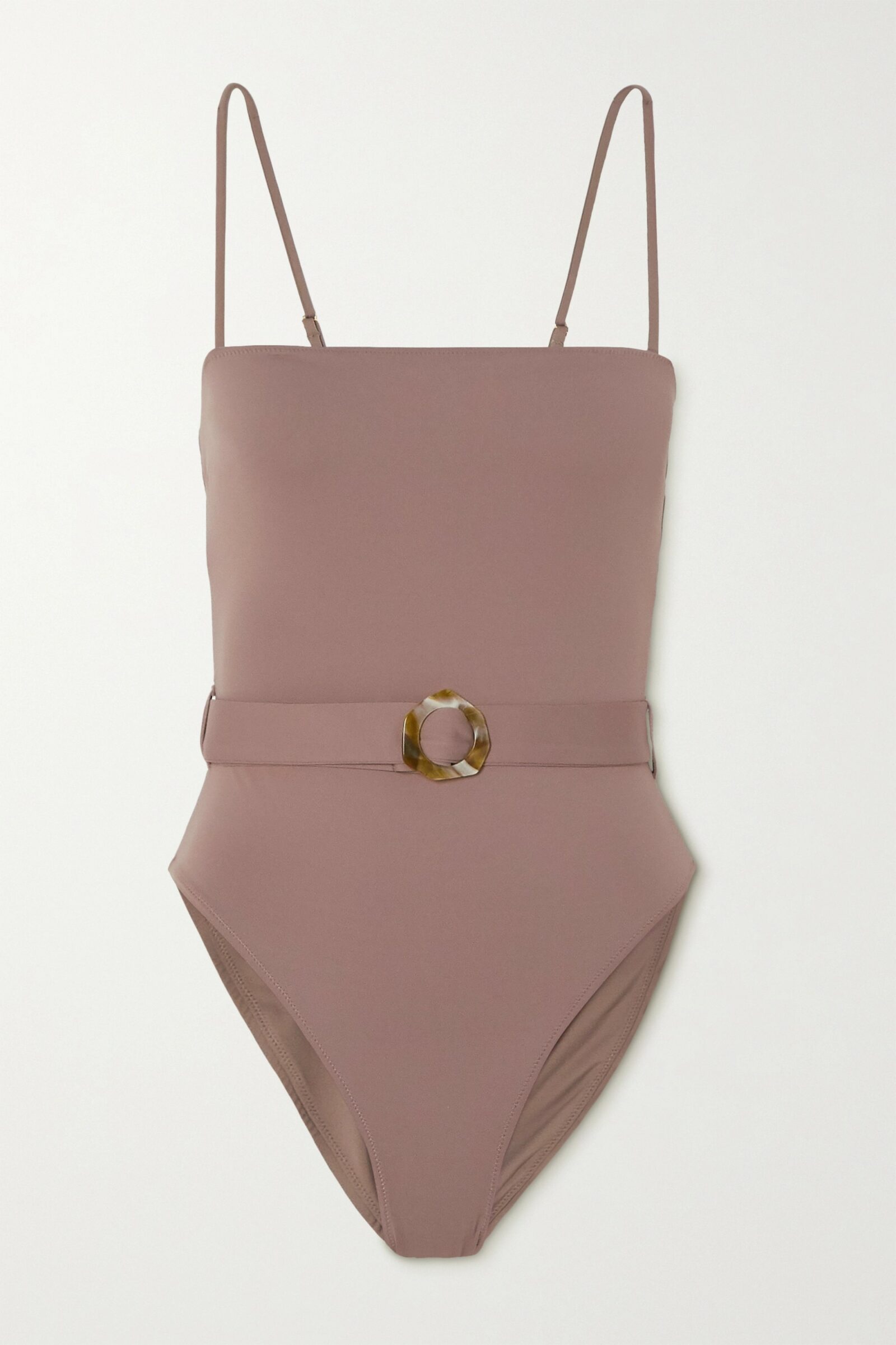 Fisch Space for Giants Korina belted stretch swimsuit ($252) $151.20
Bring some failproof stylish vibes to your wardrobe in the easiest way possible. Beautifully rinsed in a neutral hue, this swimsuit is soon going to be your favorite.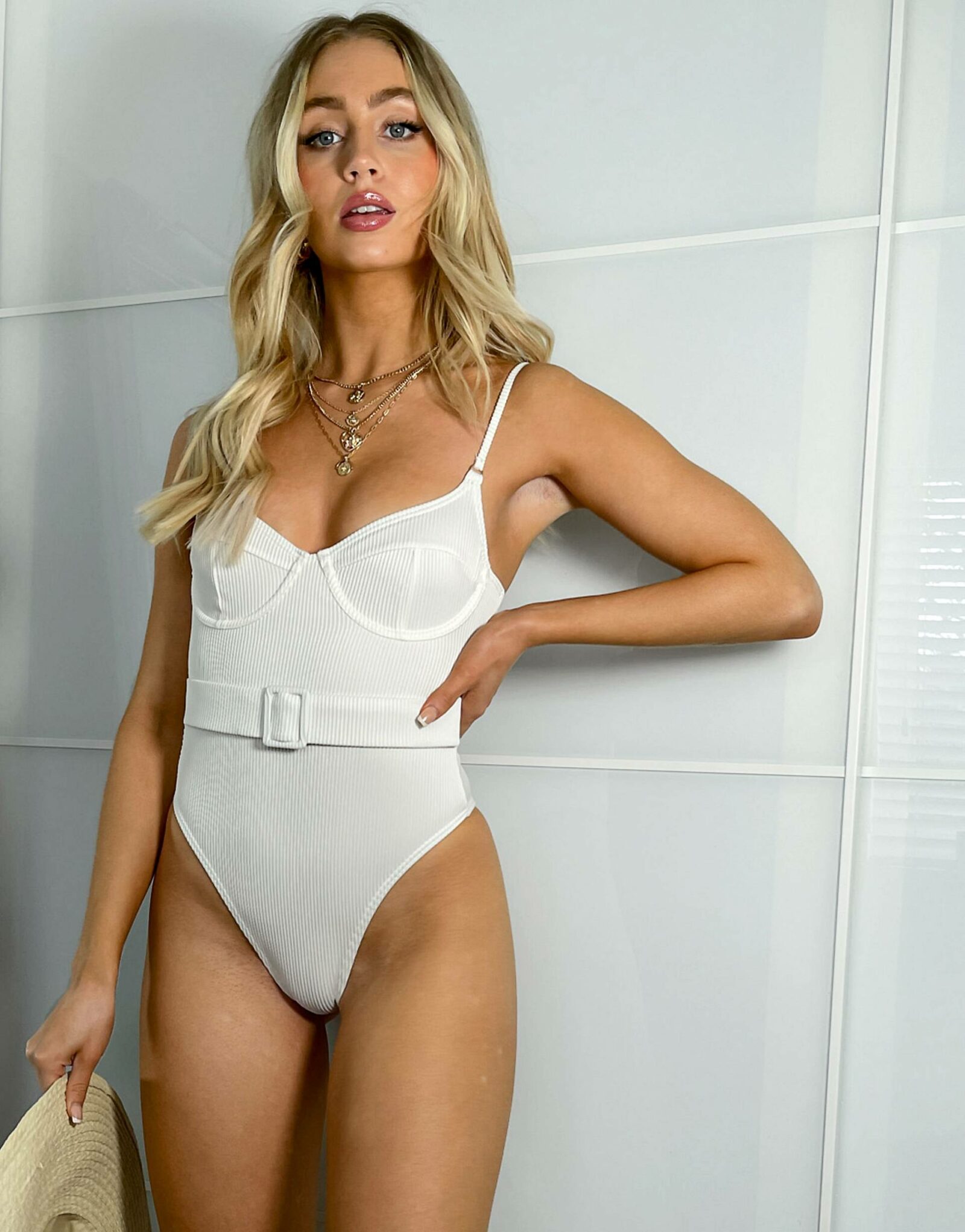 South Beach underwire belted swimsuit ($51)
This swimsuit is dripping elegance and it undoubtedly deserves your love. The body-hugging fit and feminine charm of this swimsuit is here to make you look unapologetically fashionable.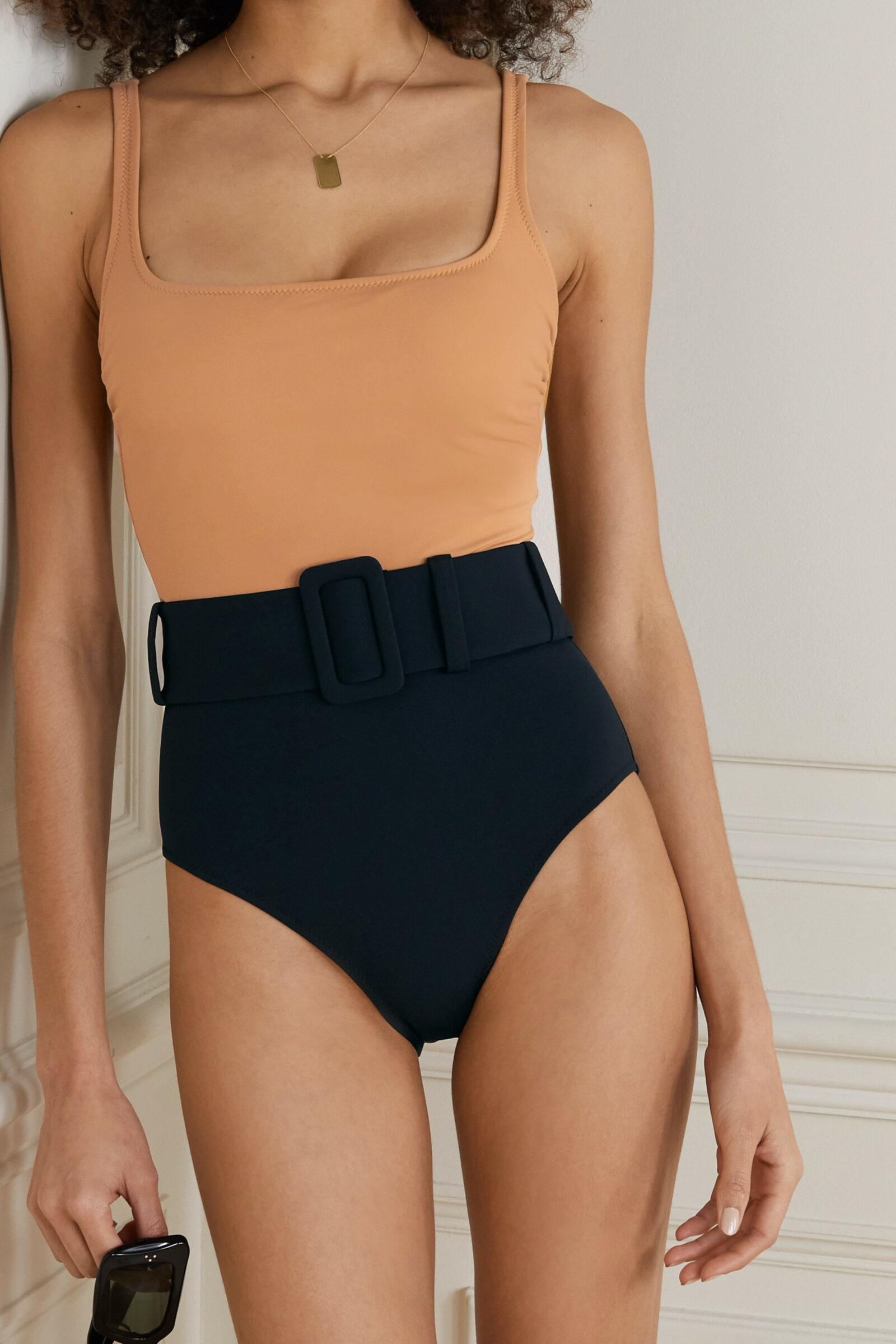 Evarae Cassandra belted two-tone stretch-ECONYL swimsuit ($360) $216
This one-of-a-kind swimsuit is going to be the foundational piece of your swimwear collection. The contrasting color combination is why it's so stunning.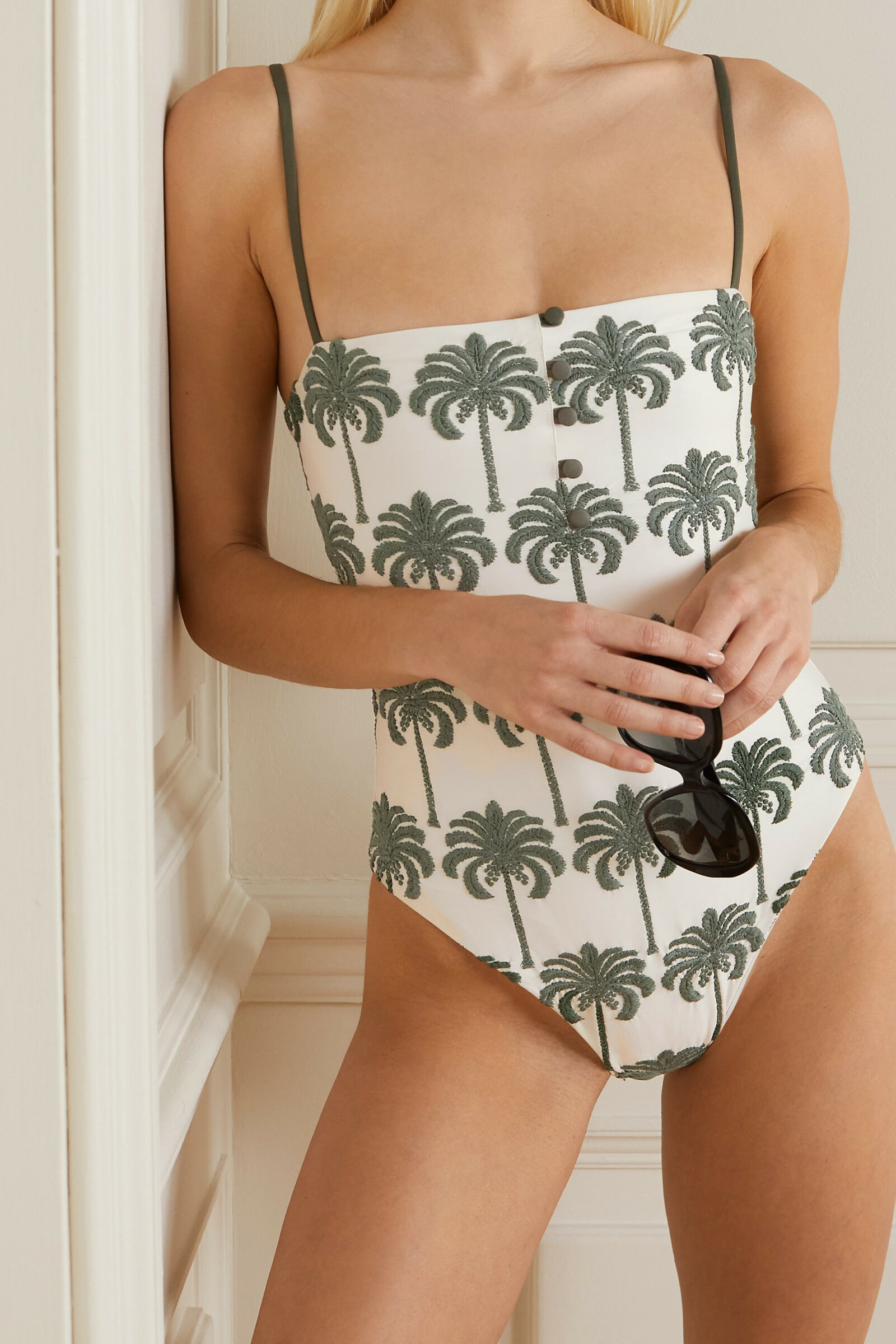 Agua By Agua Bendita Durazno embroidered swimsuit ($490) $245
Add a tropical twist to your swimwear collection with this gorgeous find. The green palm tree prints on the creamy-hued swimsuit will steal your heart.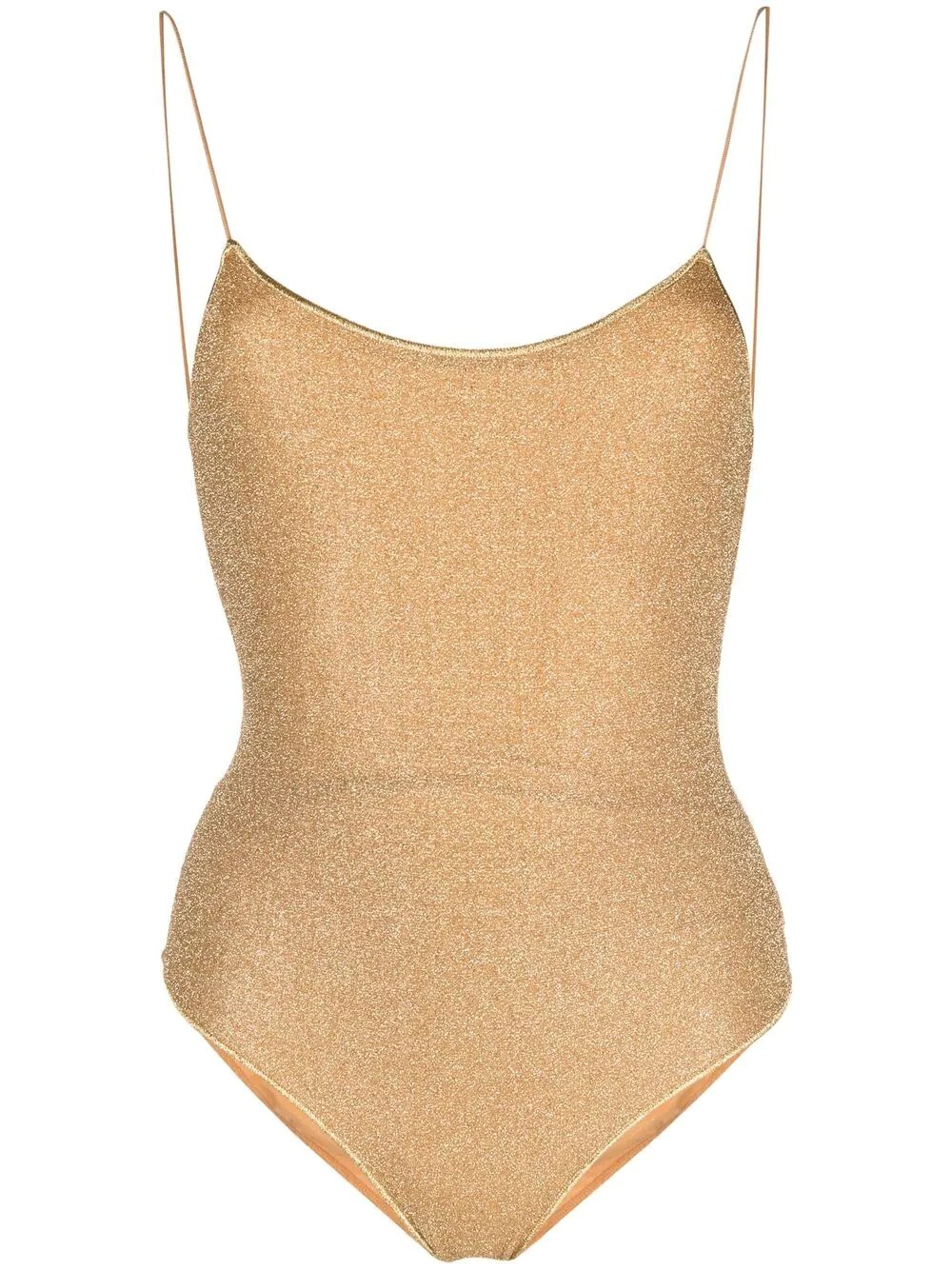 Oséree Lumière lurex swimsuit ($233)
Glam up and swirl around like the real fashionista in this gold-glittery swimsuit that we all have been waiting for. The thin noodle straps of the swimsuit will make you flaunt-worthy.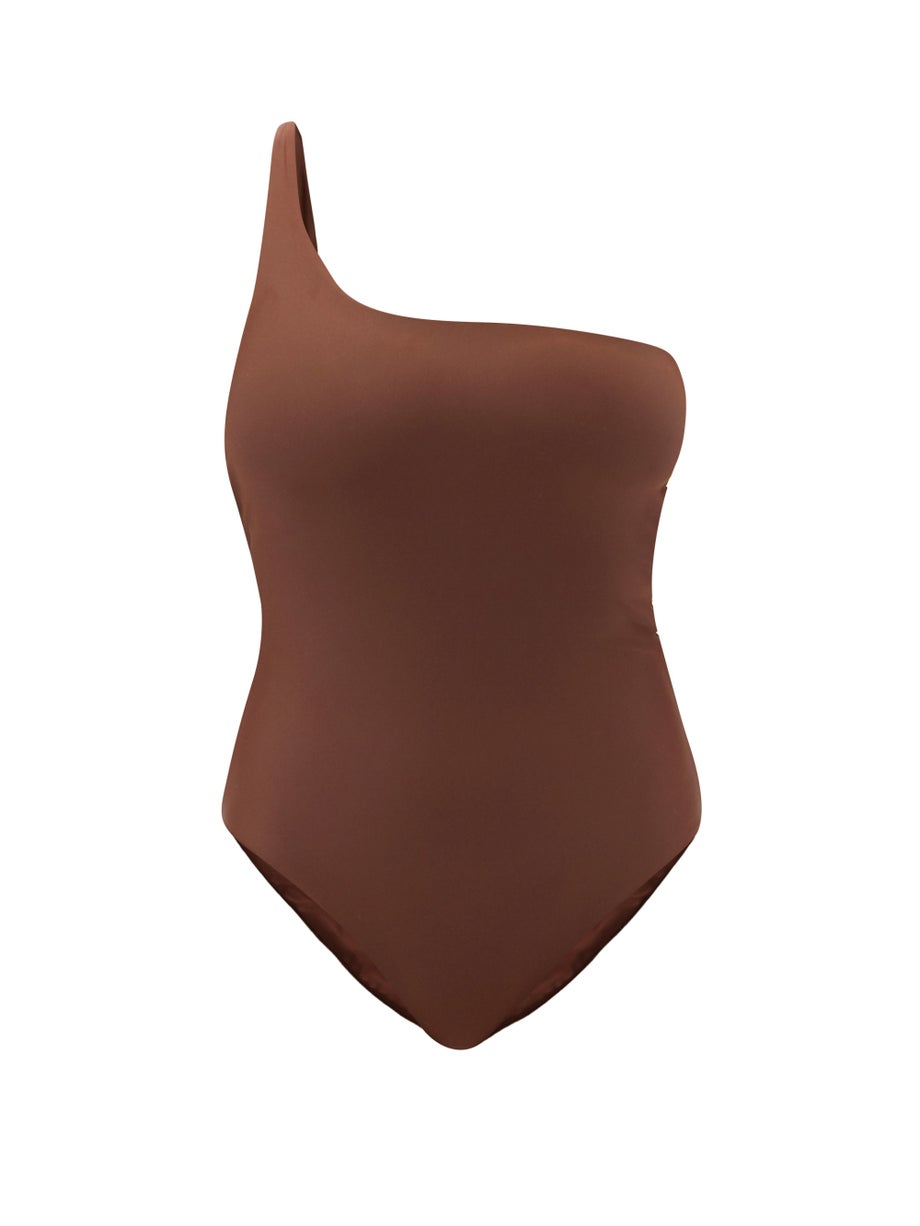 Jade Swim Evolve one-shoulder swimsuit ($198)
Time to flaunt your body in this ultra-stunning swimsuit. The chocolatey brown hue and one-shoulder silhouette will satiate your obsession with swimsuits.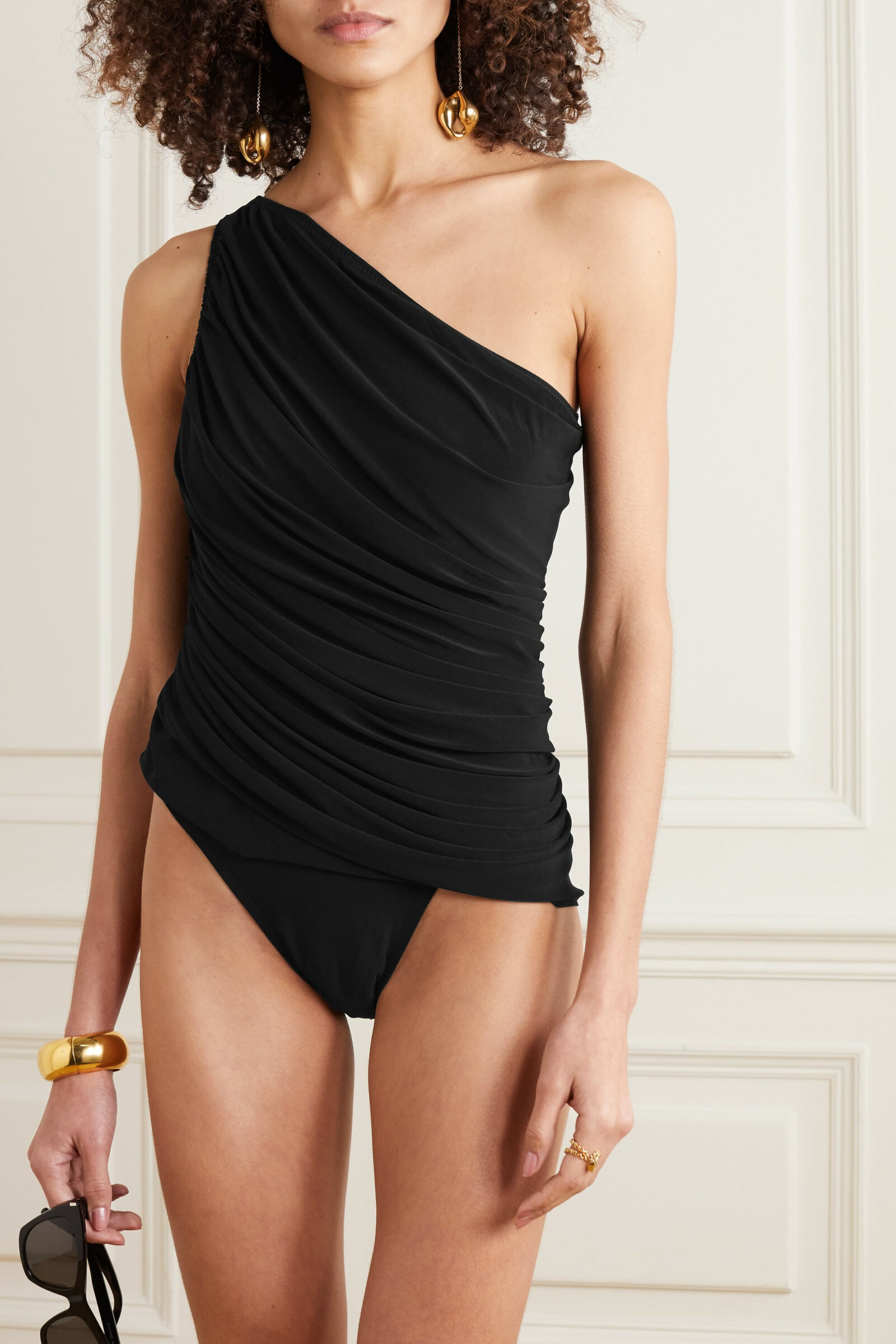 Norma Kamali Diana Mio one-shoulder ruched swimsuit ($165) $99
Here's another one-shoulder swimsuit that is here to put you in charge of the fashion world. The ruched details and deep black ink color keep you ahead of everyone.
Up Next: 17 tops on sale from Nordstrom that we can't wait to try