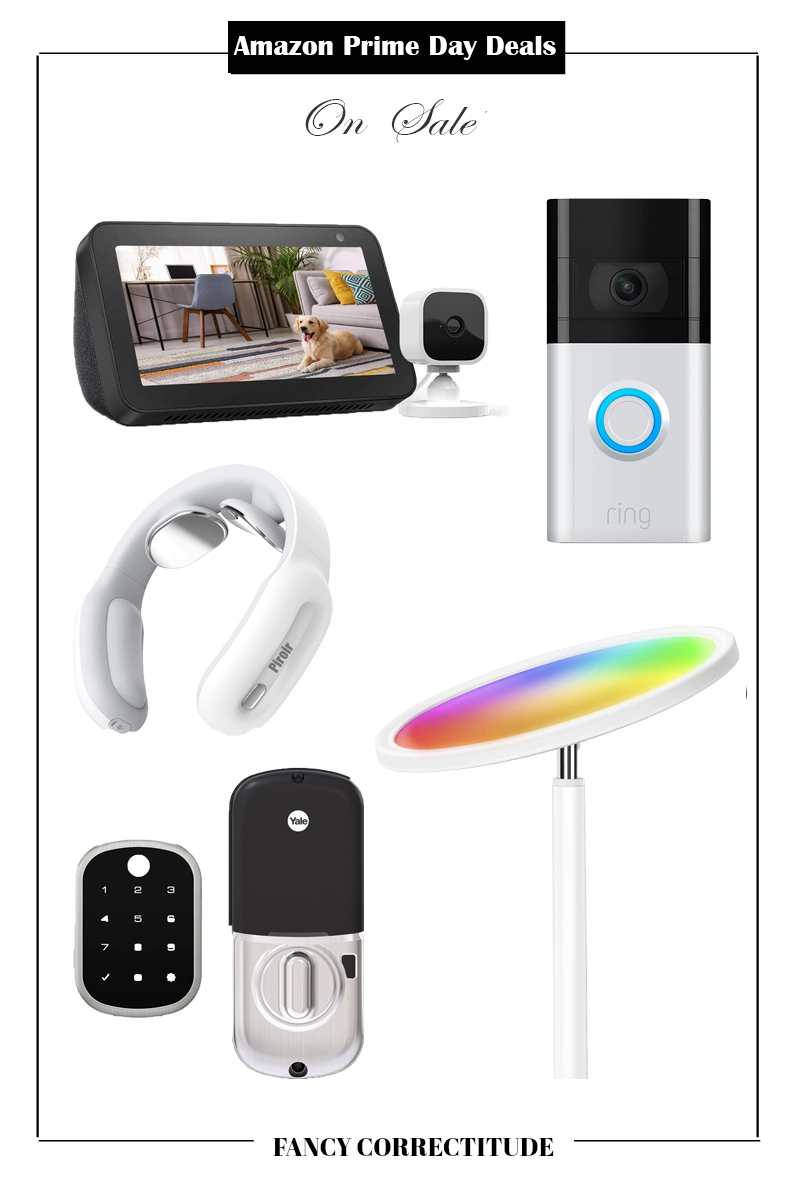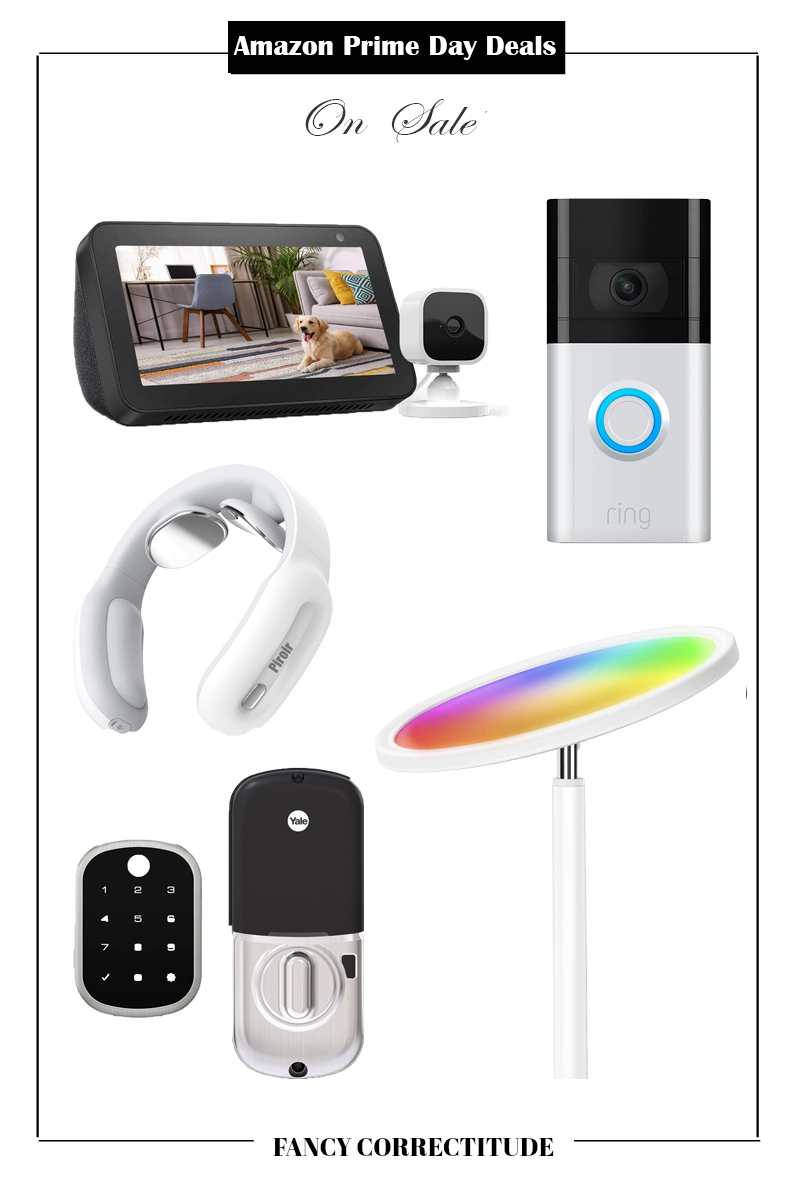 Amazon Prime Day is LIVE now! This annual two-day grand sale has big deals & discounts on products from every category. With the pandemic locking us all up inside the homes, the need to turn a home into a smart home is amplified multifold. So, if you are looking for smart home gadgets to turn your living space into a safe, secure, and tech-enhanced abode, just check out unbelievable Amazon Prime Day deals on smart home products. 
Be it smart light bulbs to lighten up the space around you, video doorbells to discourage robbery and theft, or smart thermostats to relax while the gadget adjusts the temperature for you – these smart home appliances are sure to be a great investment for your lifestyle, and they are all available at jaw-dropping prices. So, scroll down to check out the smart home gadgets that are worth adding to your shopping carts in the blink of an eye.
This microwave comes in a compact size that is perfect for small counters and to defrost vegetables, make popcorn, cook potatoes, and reheat rice.
Place this smart cube anywhere and ask Alexa to to turn on the TV, dim the lights, check the weather or play your show
This Roku Premiere has got everything you need for all your streaming needs from movies and series on Apple TV, Prime Video, and Netflix, to cable alternatives by simply plugging it into your TV.
This small device can be used to Manage your day, get instant information, check weather and traffic, turn on lights, adjust thermostats, lock doors, and more with compatible connected devices.
These bulbs are an amazing accessory for the home, they have a plethora of colors to choose from and can change the mood of your environment drastically.
It's so easy to clean with this iRobot Roomba by just scheduling it to clean up daily dirt, dust, and debris.
This deadbolt with an alarm is so easy to install with it's snap and stay technology and is compatible with Z Wave smart home or security system like Samsung SmartThings or Ring Alarm.
This device makes it easier to control your home with voice recognition by pairing with Alexa and Google Home Assistant.
This smart thermostat can intelligently heat or cool your home when prices are low which cuts down your costs and balances according to the climate
A must-have device, it opens and closes your garage door from anywhere with your smartphone through the myQ App.
This Google smoke alarm can detect Smoke detector and carbon monoxide detector and it gives you an early warning and lets you know where the danger is in a friendly voice.
Add Alexa to your car and use your voice to play music, check the news, make calls, add to your to do-list, set reminders, pay for gas, and more. It can hear you over loud noises and music.
this smart scale connects to Wi-Fi and syncs with apple watch plus more than 100 top health and fitness apps. It also stores personal weight tracking for up to 8 people.
These outdoor security cameras is water resistant, connects to Alexa, can review, save, and share footage at any time, and reduce false alerts with cloud intelligence.
This bundle contains Echo Dot (3rd gen) and LIFX Smart Bulb , which is everything you need to make your home smart.
This sleek touchscreen deadbolt can lock and unlock, manage pin codes and receive notifications from anywhere
This projector has tonnes of colors to choose from and designs like ocean waves, stars and moon projected onto your ceiling.
Perfect for your home, office this power strip independently control 6 smart outlets, and charge 3 devices with built in USB ports
This LED floor lamp looks so classy and expensive and uses an energy saving lamp that can illuminate the entire room in many colors.
This no-touch lamp has 3 Ultra Sensitive sensors and a clean design with a convenient LED screen.
These LED light strips have been trending all over TikTok and come with over 16 million colors.
With three different modes and 15 different strengths, this neck massager will be your go-to post a busy work day.
Pop on this 5 in 1 air purifier anywhere from your car to your room to remove up to 99.97% of dust and pollen.
Now that we're all starting to go back to work, make sure your furry family members are always taken care of at home with this automatikc pet feeder.
This doorbell ensures that you receive mobile notifications when anyone presses your doorbell or triggers your built-in motion sensors.
Watch TV shows, recipe videos or listen to songs, radio stations, and audiobooks while your cooking your favorite meals.